You finally managed to get on the plane… and then realized that in your rush to pack at the last minute, you completely forgot things you actually need. And when you get to the hostel, you find out that not only did you forget some vital items, you have to get things that you hadn't even thought of in the first place.
Make sure your travel wish-list has what you actually need with these 10 must-have gifts for travelers.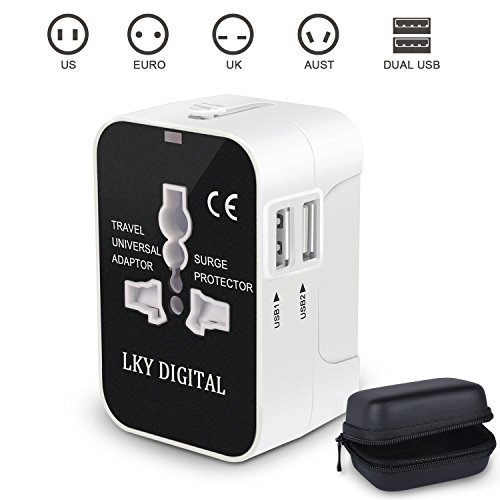 No one wants to end up in another country with a dead phone or camera. These can be slightly hard to get ahold of once abroad, so be sure to purchase one before you leave. "I wish I bought an adapter in America because the one I bought once I was in Ireland was expensive," said University of Buffalo sophomore Leah Higgins, who currently studies abroad in Ireland.
Price: $10.99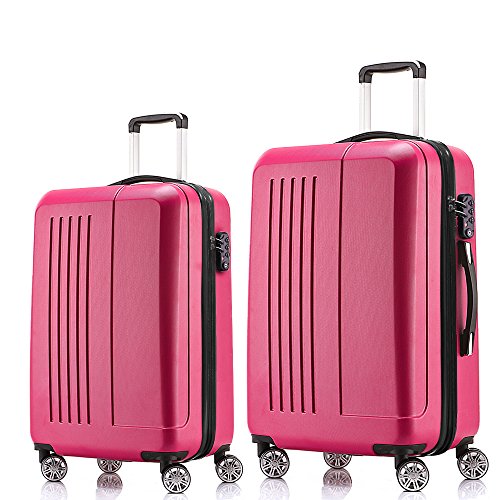 Your sister's hand-me-down suitcase with scribbles all over it might work just fine for visits to grandma, but when you're finally traveling abroad #adult-style, it gets a little embarrassing. With a brand new set, you'll look experienced and classy in the airport. Your clothes will like it, too — you won't have to cram them into a squishy backpack. With all the souvenirs and trinkets you found on the trip in the bigger suitcase, you can finally use the storage above for the carry-on. No longer do you have to shove it under your seat and getting weird looks.
Price: $89.99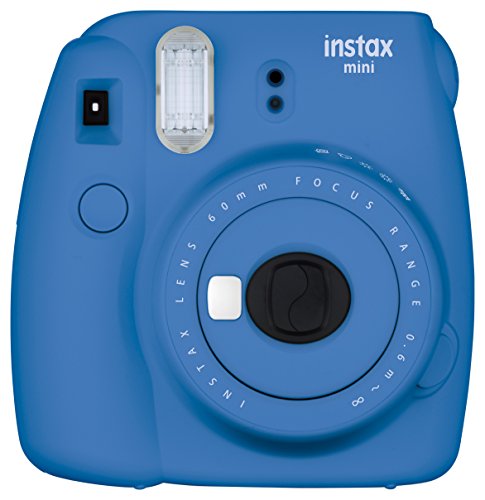 Even though your phone has amazing camera quality, nothing beats vintage aesthetic. Whether you'll use them as mementos or decoration, these little photos will remind you of the amazing times you had traveling. Capture a monument, a landscape or just you and your pals hanging out—whatever you photograph, you know it'll look cool. And don't forget to ask for a bunch of film so you never run out and lose a perfect shot. "I want Polaroid film to be able to take pictures and document my time away," said Taylor Berkoski, a sophomore at Temple University who plans to study abroad in England.
Price: $59.00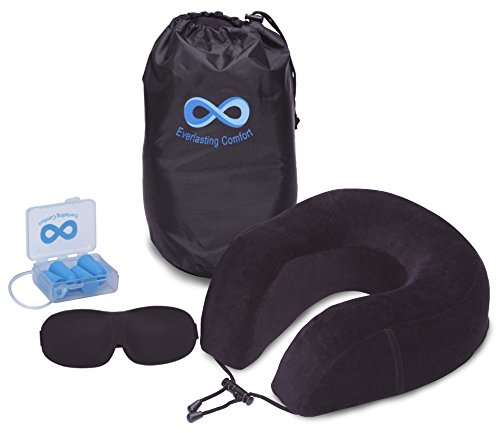 No one likes sitting on a plane for hours, cramped and unable to sleep. You'll want to stay as comfortable as possible until you reach your destination. Rest your head on the pillow and push in the ear plugs that come with it to block out any background noise and get a good nap on even the noisiest of planes. Think about ordering the travel pillow if you want to make your flight comfier and as fast as possible.
Price: $19.95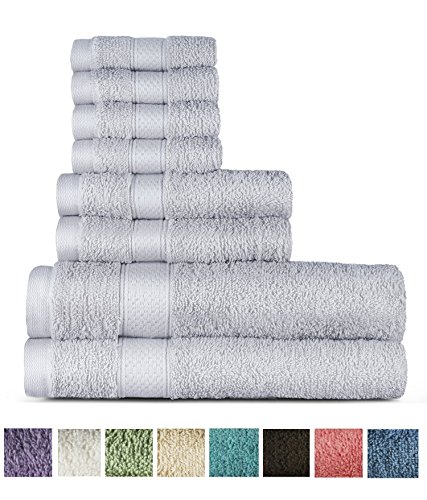 When you study abroad or travel for a long period of time, you'll find that the towels overseas may not feel so nice. Towels abroad can often be too small, too scratchy or too expensive and many hostels will charge you for them. By bringing your own set of towels, you will definitely have enough for daily use. "I think what would have been useful [before I studied abroad] is a compact travel towel. I can't bring my big towel with me when I'm traveling so you either have to air dry or rent… which is annoying," said SUNY Oneonta junior Angela Santoro, who currently studies abroad in Ireland.
Price: $17.99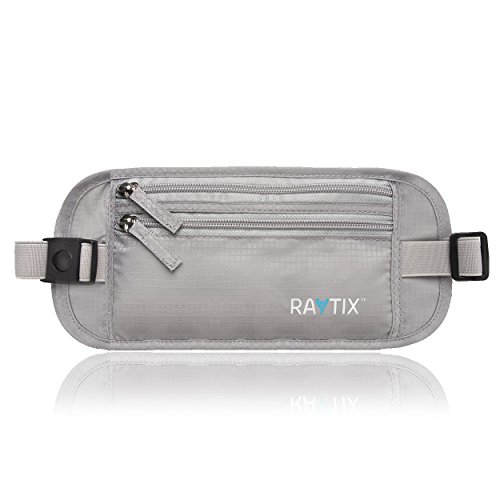 Everyone wants to have fun when they travel, but not at the expense of their safety. One of the biggest problems that comes with traveling includes getting your valuables stolen in crowded areas or unfamiliar spots. With a money belt, you can put all your money, cards and small items into the pouch to keep it on your person and out of reach of others. That way, you can enjoy the destination you traveled to without getting nervous about pickpocketing.
Price: $10.99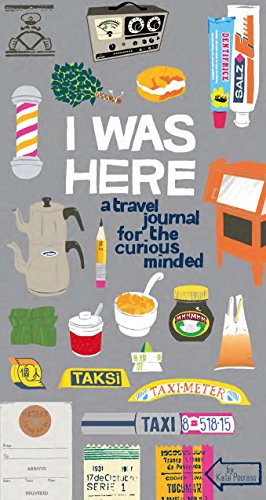 Imagine going through your things in 10 years and coming across a journal with all your experience and detailed thoughts of your trips abroad, and getting to relive the memories of an amazing trip. Though you'll always remember the places you visited through stories and photos, a journal will keep all the details. Future you will love to flip through your journal and relive the awesome time you had. With this journal, you can collect small mementos and trinkets, jot down the interesting conversations you've had with foreigners and take note of the different spots you travel to.
Price: $13.84
8. Rain Jacket
Siri doesn't always predict the weather correctly. You never know when you might get stranded in  the middle of a downpour. Ask for a sturdy but lightweight rain jacket that can easily fit in your suitcase without adding unneeded weight. It might save you from a downpour you weren't expecting. "I wish I had a better rain jacket. It's very convenient to pull out and use [the raincoat] if there are any rain showers while you're walking around and exploring. My jacket is too bulky … a small jacket would be key to always being prepared," said Kelsey Mallon, a senior at Temple University, currently studying abroad in Rome, Italy.
Price (men's): Varies
Price (women's): Varies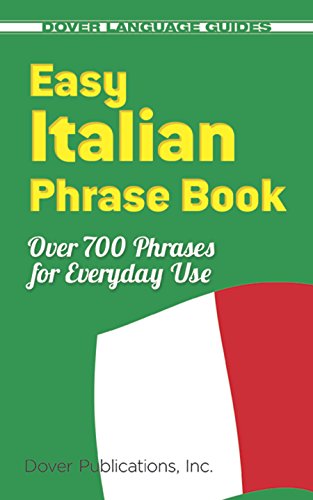 Traveling to a new destination that doesn't use your mother tongue can be hard. Whether you misread the street signs and end up several blocks from your hostel or keep ordering the wrong food at a restaurant, solve the feeling of being out of the loop, being lost or simply wanting to ask a question with a phrase book. With these, you can speak to locals or others that you come across in a simple way. Your trip will end up a lot easier for both you and anyone else who may have come with you.
Price: $3.50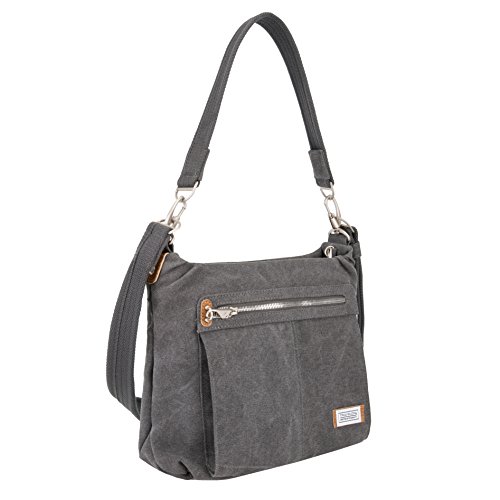 Better to be safe than sorry—especially while travelling in an unfamiliar country. A slash-proof, cross body backpack will hold most of your travel items efficiently and safely. You can explore various sightseeing spots without the normal back pain of a basic backpack or the fear of being robbed. "I wouldn't want a backpack that could be slashed open. I could keep all my stuff close to me," said SUNY Geneseo junior Julia Mintz, who is planning to study abroad in the Netherlands. The bags look pretty stylish, too—who says safety has to be ugly?
Price: $38.99