pexels.com
10 Travel Gifts to Bring Home to Your Fam from Study Abroad
|
Step away from the postcard rack. If you really want to go home and annoy all your friends with all the stories about how study abroad changed your life, you'll need better compensation than the typical souvenirs to bring back home. Touristy travel gifts like postcards and little Eiffel tower statues have their place: your study abroad advisor's junk drawer of similar thank you gifts.
Step up your game with this list of 10 thoughtful travel gifts to bring home from your jaunt across the world.
1. Something handmade
You won't have time to DIY a gift in between all your sightseeing and Instagramming. Get something handmade from an artisan instead. Your friends and family will appreciate something beautiful and one-of-a-kind, even if you didn't glue macaroni onto construction paper yourself. "For my sister, I got her this really cool picture from the Camden Market that was a hand-painted scene from Pulp Fiction," University of Iowa senior Shannon Kilrea said. "It's her favorite movie and a literal artist painted it, so it's something cool and unique that she'll actually use. She has it hanging in her dorm room."
2. Something edible
Diamonds last forever, and food lasts as long as it takes for your grateful friends and family to shove it into their mouths. But who cares if this travel gift doesn't last in some china cabinet for eternity? "I brought back chocolates from Belgium and stroopwaffels from a bakery in the Netherlands," UI senior Jessica Harvey said. "It's food I knew my family liked because we eat the American versions, but I wanted them to know just how good it was to eat the real thing from the places that make them the best." Look for the best food from each region you visit to send back the best of the best from wherever you visit.
3. Something historical
Trending means nothing anymore. What's trending now is dead within minutes as the next craze hits the hashtags. Fall back on the tried and true classics from history, especially if you study abroad in a history-rich area. "I got to bring back some pottery I dug out of the archaeological site I was at," UI senior Spencer Silver said. "The pottery was more meaningful to me because I got to take not only a souvenir from my dig back with me, but an actual artifact of history. The pottery I have can be dated to the middle Bronze Age, so anywhere from 3,000-4,000 years old!" You'll show whatever lucky recipient of your gift you choose that your relationship will last as long as the artifact has lasted.
4. Something funny
Nothing proves the depth of an inside joke like finding a reference to it even across seas. You'll prove that even with all the new bits of language you're learning, you still remember the secret languages you had with your loved ones back home. "I brought back the Mannekin Pis from Belgium from my little brother because he likes to pee outside," UI senior Kristine Pinter said.
5. Something collectible
Collectors, otherwise known as strategic hoarders, love a good addition to their collection, and what better addition than one they couldn't have gotten themselves? A snowglobe collector loves snow globes, but not enough to drop airfare to get one from Naples. You can offer stamps, postcards, coins, t-shirts or whatever fills your loved one's shelves with a new item from another world.
6. Something from your home country
Ever heard of "American-flavored" chips? Or "American-style" pizza? Send your pals from home a piece of home from away-from-home. You might have a good laugh at the way other countries take on your faves or you might find a new fave that you'd wish your home country had for itself.
7. Something in a series
If you don't already know a collector, turn one of your friends into one. This gift especially works if you travel to multiple countries. At every market where you stop, pick a specific item to purchase. Grab chocolates from around Europe. Grab a bottle opener from every street vendor where you can get one. Your small survey of one trade from multiple lands will sum up your experience in an easy gift and storytelling aid for when you come home.
8. Something discontinued from your country
Kinder Surprise Eggs, anyone? Check out the shelves for anything you absolutely can't get in America that you might still recognize, either from what everyone from overseas Twitter can't stop talking about or from something that your home country discontinued. Just make sure it's nothing customs won't take.
9. Something extra touristy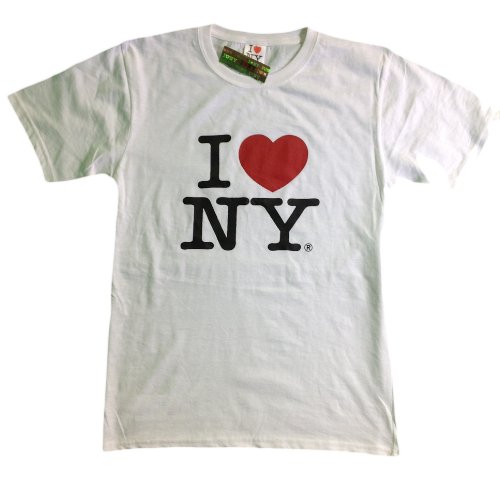 At least one of your friends will probably have enough faith in you and in your friendship to expect you to avoid the cliché. Sike! Put together a fun collection of the most overdone travel gifts you can think of: keychains, postcards, t-shirts that say "I [heart] France," you name it. Bonus points if you can come up with the most bought tourist gift from that particular country. "I find little tin Eiffel Towers everywhere and they're cute but like they're awkward to pack and ship and they break easily," UI junior Sydney Bakke said. "I would say a beret [is cliché from France], but I bought two for myself."
10. Something you made yourself
Did you string together hand-painted rosary beads in Mexico? Did you learn to hand-crank out your own pasta noodles in Italy? Your DIYs might flop in your home country, but the added element of crafting abroad makes any project of yours a success. Macaroni necklace from the home of macaroni itself? Definitely a Christmas list winner.