Welcome to the Tribe! You've been accepted to the second oldest school in the country, joining the ranks of graduates like Thomas Jefferson and Jon Stewart. Was it the beauty of the Crim Dell that drew you in? The historical aura of the Wren Building being steps away from Colonial Williamsburg? The title of "Public Ivy"? Whatever it was, you'll join us on campus very soon.  Before the Griffin welcomes you onto campus and you don green and gold, here are a few tips before orientation week begins.
Check out 10 tips to avoid looking like a freshman at the College of William and Mary.
1. Know How to Get from Swem to Wren, Without Getting Lost at the Grim Dell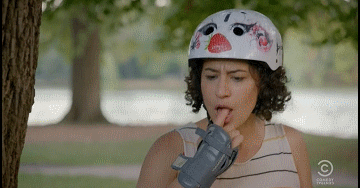 The College of William and Mary has been around long enough that Thomas Jefferson took classes here and the campus has grown into a maze of mismatched buildings and paths woven around woods and swamp land. It can get really confusing, so make sure you know your way before you leave your dorm. "The best advice a fellow student gave me: make it look like you're chilling to music on your way to class and no one will know you secretly have google maps open," William and Mary sophomore Ailish Bova said. William and Mary also created an app that allows you to search for specific buildings. It helps when you have an appointment with your freshman advisor but all the buildings off the Sunken Garden look the same. I personally spent 20 minutes wandering around like a Nancy Drew wannabe trying to hunt down my advisor.
2. Don't Talk Like a High Schooler After Orientation Week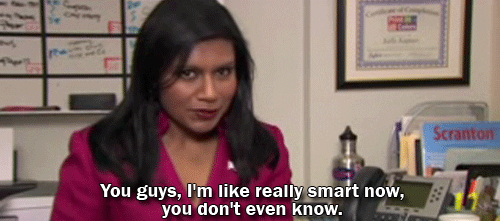 No one cares about your SAT or ACT scores. No one cares about your rejected Ivy League application or your high school involvement. Everyone here did well in high school, but the time has come to move on from that. Start figuring out who you are, what you hope to accomplish in college and avoid calling professors "teachers." "Never, ever, for the love of God, ask to go to the bathroom," William & Mary sophomore Cameron Shiflett said. "Just go." No bathroom passes needed. College marks the beginning of being an adult. Talk like one. Act like one.
3. Meet People at Night at the Rec or Attend AMP events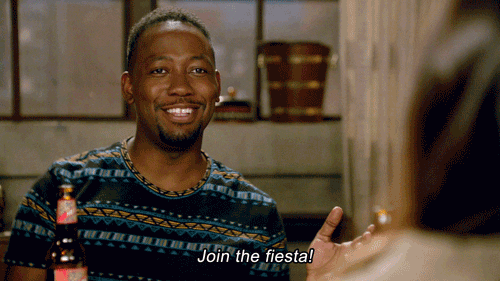 The college life can get lonely especially when far from home. In high school, you saw the same people every day for four years but after graduation you all had to go your separate ways. It really threw me for a loop when the first few weeks of my first year I realized how lonely I was. But a part of orientation involves meeting your hallmates. My best friend and I connected during a hall game of Apples to Apples over the winning card "Zany Baked Potatoes." You should talk to your hallmates, your classmates, clubmates and pretty much anyone who will listen. Having someone go to events with you or lend you what you left at home or be able to give you advice will provide comfort and encourage growth.
4. Don't Wear the Green Lanyard After the First Week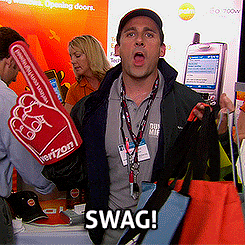 We all love free stuff, but the welcoming swag they give you also labels you as a freshman if it hangs all over you in the first week. Do not wear your keys on the lanyards. Put them on a keychain instead. If you want to use the Nalgene water bottle, cover it in stickers so it looks a little worn down. Do not wear the Night at the Rec or any spirit wear from high school until laundry needs to be done. Even then, consider just doing a load of laundry instead.
5. Know How to Navigate Sadler, Caf and Marketplace
You swipe in at Sadler and Caf before you get food. Eat all you want but check it out between eleven and one or five and seven to get the most bang for your buck. Between two and five, Sadler serves grilled chicken, a good option if you need something hearty. Late night opens in Sadler at eight and Qdoba makes food in Student Exchange, which you can use your dining dollars on. You get your food first at Marketplace unlike the buffets at Sadler or Caf. Wawa stays open 24/7, just keep in mind their goodies cost real money. Cosi makes good food, but make sure you know how to order. "You don't order at the register! An obvious sign of a confused freshman is who doesn't know where or how to order food from Cosi," junior Chris Greene said. Follow someone else's lead if you don't know what to do.
6. Don't Travel in Packs
Sure, in high school, packs were normal. At orientation, your OAs will try to get your whole hall to sit together. However, after everyone gets to campus, trying to shove three tables together in Sadler so you can fit ten people will only annoy everyone trying to enjoy their meal. Find people you want to eat with. Tables will be easier to find, it will be easier hearing what your friends say without having them yell and easier avoiding annoying the entire student body.
7. Bring Rainboots for Williamsburg Weather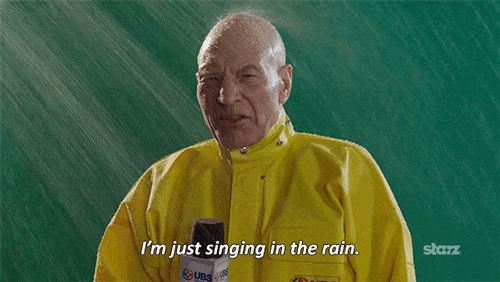 Remember a raincoat, an umbrella, a winter jacket and shorts too. The unpredictable weather in Williamsburg makes it too easy to get stuck sprinting to class in pouring rain. "Get proper clothing for Williamsburg weather, as it experiences both ends of the spectrum," William & Mary sophomore Sean Thomson said. In my first few weeks, there were days that were over a hundred degrees in the shade, nights that left me shivering and a storm that poured rain in the 10 minutes I had to get to class. My sneakers were soaked for the next two days. The paths flood when it rains so rainboots are a sound investment.
8. Don't Pretend to be Someone Else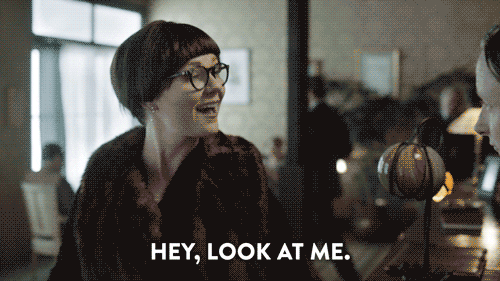 During high school, the goal of getting into college can consume you. Now that you made it, take charge and find yourself. Go with the flow. "Try out different aesthetics, wear that denim on denim or wear your favorite sweats every day for a week. Have fun dipping your toes in anything and everything. Freshmen year is forgiving, so cut yourself some slack and everyone else will too," sophomore Leonor Grave said. Everyone is going through the same thing you are. Don't pull a Riverdale and go Dark Betty but explore your own identity as you break into the adult world.
9. Read the Syllabus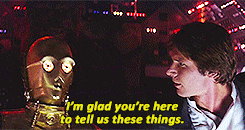 Professors give these out for a reason. They don't want to answer a million questions when they already gave you the answers. Don't expect reminders for project deadlines and exams. Make sure to put important dates in your calendar during syllabus week to save yourself some serious troubles. I once missed a test because I lost track of the day. My professor forgave me, but do not risk finding out your professor won't.
10. Don't Let Grades Consume You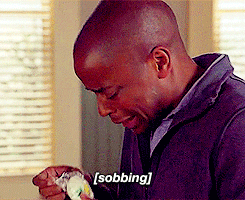 Don't worry about getting straight A's every semester because inevitably, you won't. Don't camp out in the library, no matter how tempting the late night final hours make it. Everyone here lived in the top of their high school class. One bad grade won't to ruin you. Just remember to breathe every once in a while and let yourself relax. "Don't let yourself get too stressed!" junior Kate McGeehan said. "Grades neither define you nor your success in life." Stress can do a number on you, both mentally and physically. Let yourself have a break. Watch a movie, go to an AMP event, head to New Town for sushi.