In any class you take, the professor makes or breaks the experience. Finding the ideal professor—someone funny, intelligent, engaging and inspiring—can feel as hard as finding a roommate that doesn't make you want to draw a line in duct tape across the room.
This list of 10 fantastic professors at William and Mary help any student sort through the best of the best.
1. Professor Mark Greer: Economics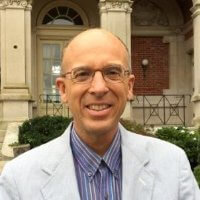 Want a professor who cares about students and whose lectures make cents (pun intended)? "I took Greer for both micro econ and macro econ my freshman year," William & Mary sophomore Gabby Moses said. "Even in a large intro class, he made an effort to know every single person. He was the most accessible professor I've ever seen. Before class he would email the freshmen and ask them to come to his office hours to meet him. He would also sit in Swem on Sundays so that students studying would be able to reach him face to face. I ended up designing my freshman spring semester around taking him again." Greer's research interests and recent publications touch upon economics of aviation and public transportation.
2. Professor Christopher MacGowan: English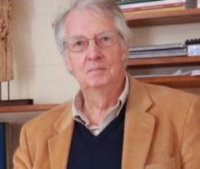 Professor MacGowan works within the English department of William & Mary. Not only does he exhibit all the qualities of a good professor—funny, provocative, engaging and intelligent—but he also helps out as much as he can and will answer all questions you have for papers, projects and readings. A fan of the multimedia approach to teaching, he often shakes up his classes by providing helpful artwork, movies or audio tapes to go along with the novels and poems. You'll learn so much through the curriculum and you'll jump out of your lecture seat to explore all your interests.
3. Professor Christopher Freiman: Philosophy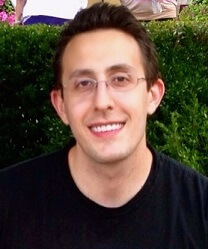 This professor doesn't identify with the stuffy, pretentious philosophers of the olden days. Professor Freiman, while focusing on multiple aspects of philosophy, sets his focus on democratic theory, distributive justice and immigration. "He taught me Social and Political Philosophy my sophomore year. He was super engaging in class, always encouraged students to think critically and evaluate arguments using their own ideas," sophomore Ben Kuhn said. "He's willing to entertain any idea and plays devil's advocate. Also he's really funny."
4. Professor Mark McLaughlin: Religious Studies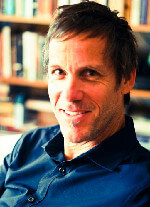 You'll thank all of the gods his department teaches about for the chance to have Professor McLaughlin in class. Professor McLaughlin focuses on Hinduism, specifically looking at how living traditions affect memory and construct cultures. "You could tell he was very knowledgeable and passionate about the things he was teaching, which kind of rubs off on the class. Also he's really personable and very chill, so he's not an intimidating professor to talk to, which is really nice and makes it easier when going in to take about paper topics or other questions about the class," sophomore Alex Hubbard said. "My advice for students taking this class: Don't put too much pressure on yourself and take any chance you get to get ahead."
5. Professor Nannette Graham: Sociology
If your interests lie with sociology, think about Graham as a potential professor. Though tough, her passion for the subject makes her a professor worth taking. "She was the most inspiring and intelligent professor I've ever met. She makes you think about the issues strictly from a factual based perspective, which I appreciate in a very polarized world," sophomore Jo Rzycki said. "Additionally, her passion for teaching and learning inspires me to voraciously seek out the answers to the world's many problems. She is really good at teaching rather abstract concepts such as sociological theory to literally anyone, but as a sociology major, I really appreciate the fresh take on the subject."
6. Professor Andrew Fisher: History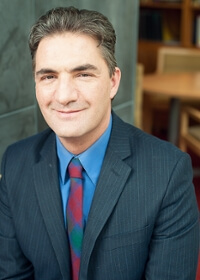 Take Professor Fisher, and you'll know western American history better than Yosemite Sam himself, specifically the environmental aspects of western American history. He frequently adds in personal anecdotes, which always keeps things interesting and funny. He makes sure to engage the class through group discussion, readings and a few short response assignments that help all the students through the material without adding too much stress to your week.
7. Professor Rachel Delbos: Statistics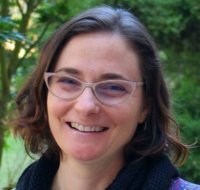 "She went out of her way to get to know the students and was always available. She responded promptly to emails and questions as well," junior Warren Sloop said. "Her teaching style was one of eloquence; not only did she justly describe formulas and concepts, but she also seemed to glide through lessons with an ability to convey information in the most compact and easily understandable manner, that many professors tend to struggle with." Students are quick to note her helpfulness and kindness—she's been known to drop low quiz grades, which as we all know, is about the kindest thing any professor can do.
8. Professor Bella Ginzbursky-Blum: Russian Language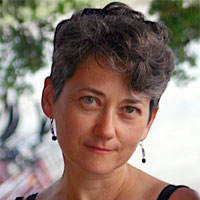 "She's a fantastic teacher, has put up with my class the last three semesters (which can be a lot sometimes) and has been a tough but brilliant professor who has the wellbeing and advancements of her students in mind. She demands a high level of excellence from us, but understands if life happens," sophomore Catherine Tyson said. "[To a]ny students who take her class: Stay on top of homework, go to office hours and don't be afraid of her—she might look like a stern Russian teacher, but she's awesome and super nice. She also has a big white fluffy dog named Momo that you will eventually meet if you take classes with her." A stellar educator and a dog? How do you say "jackpot" in Russian?
9. Professor Tatyana Kuzmenko: Economics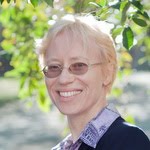 Professor Kuzmenko makes everything extremely accessible to her students. Though her lectures include engaging activities—games, group activities and great lecture slides—she also makes sure to put everything needed for her class online. She posts practice exams before every midterm and final, creates homework assignments that you can take again and again until you perfect them and helps you out on those days you sleep in by posting all her slides.
10. Professor Chad Vance: Philosophy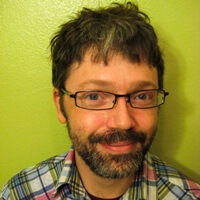 "He is [an] engaging and interesting lecturer who listened to his students' opinions and gave thoughtful feedback," sophomore Ale Santander said. She took his class "Right and Wrong in the Contemporary World" and advised students to put in the work and make use of office hours. Professor Vance's research interests include metaphysics, especially where it effects other areas of philosophy such as ethics and philosophy of religion.