As any member of the Tribe knows, William & Mary's dining hall scene gets old pretty fast. You can only eat an iceberg lettuce salad with plus or minus two tomatoes on it so many times. However, venturing out for some off-campus eats on a budget gets tough in a town as touristy as ours. Additionally, between the strip malls of Newtown and the oldest taverns in CW, it can feel pretty tough to know where to start searching for the best of the best off campus eats. For all W&M tells us about Thomas Jefferson and the ghosts on Old Campus, they really fail to provide us with a restaurant guide.
Here's the inside scoop on how to snack outside the dining halls at William & Mary.
For a quick snack between classes:
1. Lokal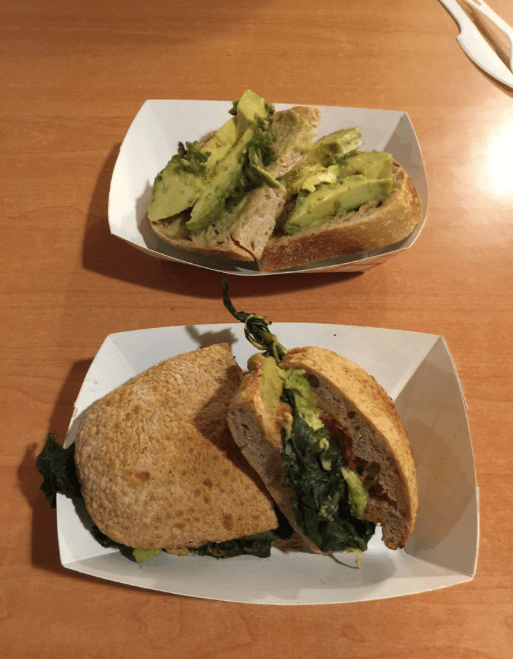 "I love going to Lokal for a smoothie bowl. They're like seven or eight dollars, and I always feel healthier and better about myself after going. Especially after a week of eating junk food" – Darrien Spitz, Junior.
"I am the king of basic, so I'd also go to Lokal and get their avocado toast. It's $6 on the menu but William & Mary students get a student discount and it's healthy, filling and delicious." – Max Maiello, Junior.
Lokal entices everyone from the crunchiest of hipsters to people just trying to get a little more nutrition than you could find at the dining halls. Like any food that actually grows from the ground, the prices might make you fall back on your ol' 99 cent ramen-flavored sodium packets, but a lot of niche foods such as those mentioned above make you feel good about consuming them both literally and fiscally. Beyond that, check out the basement for an amazing hidden study spot during finals.
2. The Cheese Shop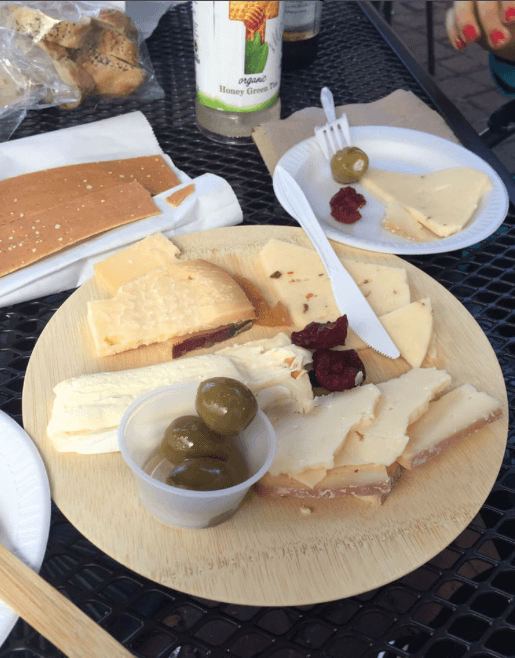 "[Go for] a small block of cheese from the Cheese Shop with bread ends." – Tess Thompson, Junior.
Thompson definitely has some good taste. The Cheese Shop also has a bunch of different types of local dips and spreads to try on those amazing bread ends too. They also let you sample any cheese you want, which once served as a fun activity for a friend and me on a boring Monday afternoon. Ready to feel sophisticated AF?
For coffee:
3. Wawa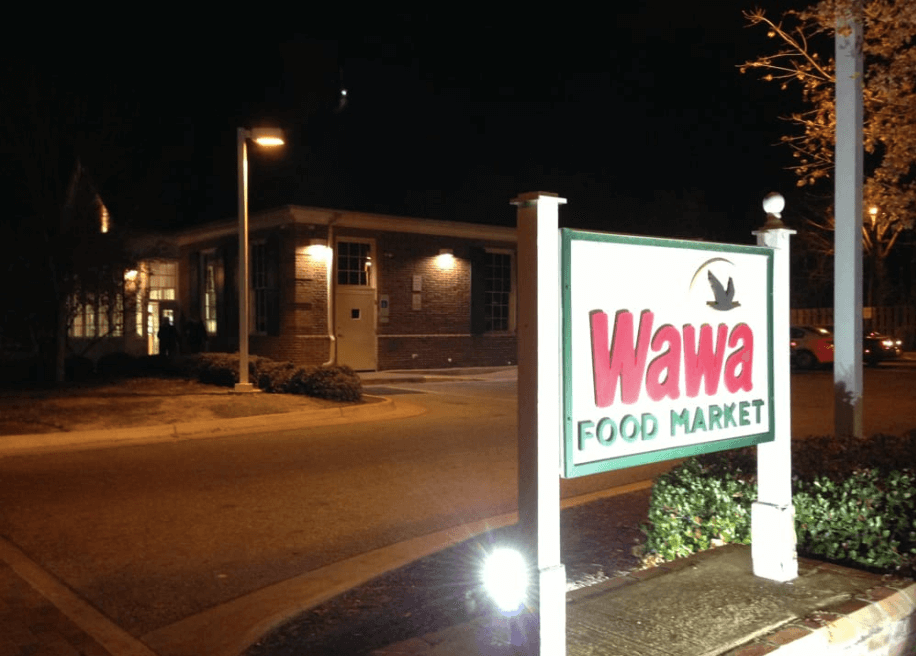 "Wawa has huge cups for iced coffee as they are the same cups as what you'd get a slurpie in, so definitely the best bang for your buck." – Kat Chambers, Sophomore.
You frequent Wawa for their drunchies, but the late-night go-to actually makes for a financially smart place to get your daily pre 8 a.m. coffee fix. Just try not to be like me and walk into class late with coffee in hand…
4. Aromas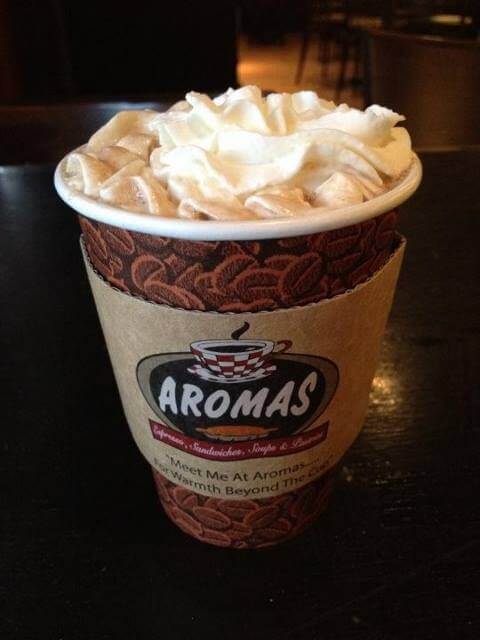 Want to help the planet and wake up for your 8 a.m. all in one purchase? Use the same cup at the Aromas in Swem to save money and the environment rather than buying multiple full priced plastic cups. How much are those refills, exactly? "Depends on the size, but a small is fifty cents per refill, a medium is 75 and a large is a dollar," said Katherine Carris, a sophomore who works at Aromas. I've definitely been guilty of using my quarters for Aromas refills instead of laundry on more than one occasion.
When you want to escape campus:
5. Five Forks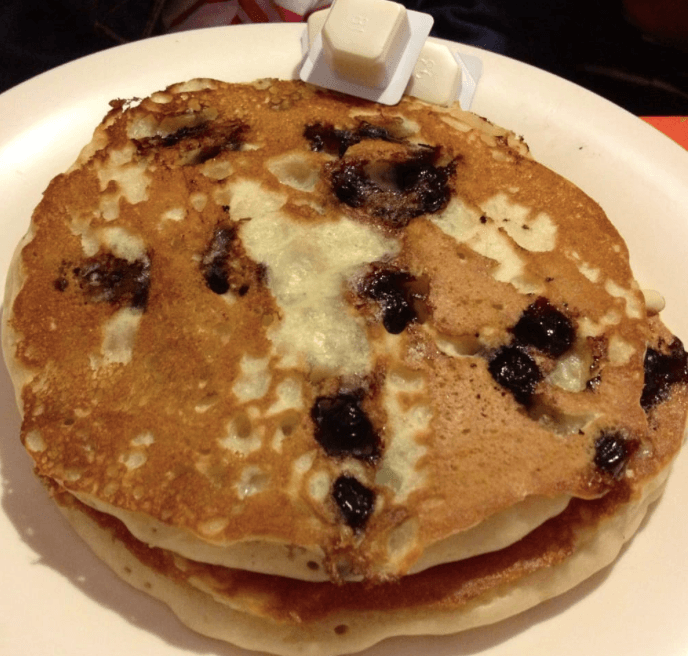 "I love forks, especially when it comes to Five Forks." – Marissa Kingston, Junior.
Five Forks serves as the perfect replacement for your favorite hometown diner that you used to go with whatever extra gas money we saved up from babysitting the week before. It even boasts a homey atmosphere. You can get some next level banana pecan pancakes for under $3.50, and that's just one of the amazing brunch pancake flavors that Five Forks offers.
6. Off-campus Starbucks
"Starbucks, obvs. I would get a small iced coffee and a protein pack, or a large coffee and banana bread. They're pretty inexpensive and you could definitely do either one of those for under $10." – Shannon Cannady, Junior.
If you get tiring of your usual spot in Swem, the Newtown Starbucks feels like a great place to write a paper. But if you find yourself in more of a rush, they have a very efficient drive thru too. Depending on your choice of drink and pastry or sandwich, you can definitely get your S-bux for less bucks.
7. Cookout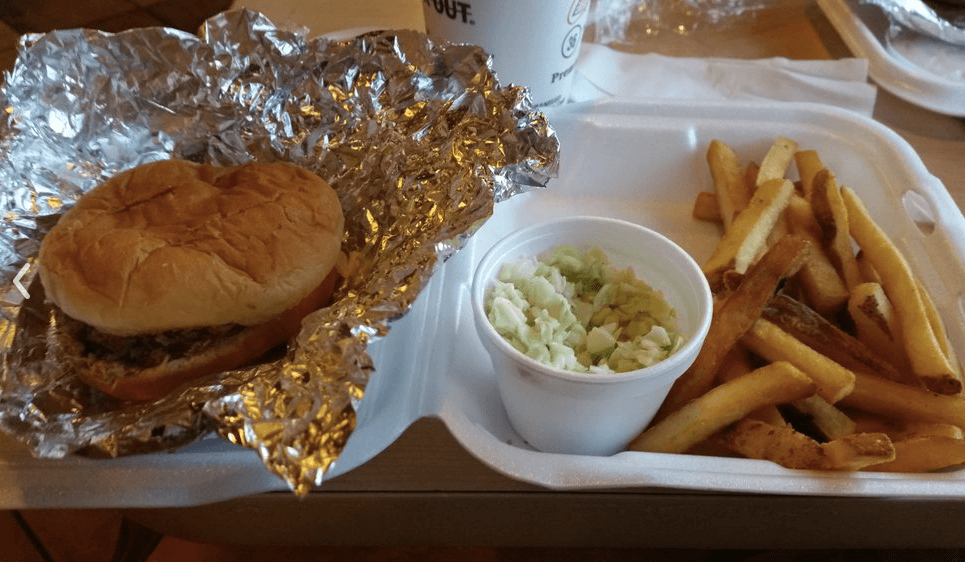 "[I recommend] hush puppies and a milkshake." – Anu Goel, Sophomore.
Does your English Renaissance paper have you up until one in the morning craving sweets…again? No worries, Cookout will definitely stay open.  I'd recommend the chocolate chip mint shake myself, just in case you feel overwhelmed by all the options for so cheap. Is your mouth watering yet?
8. Blaze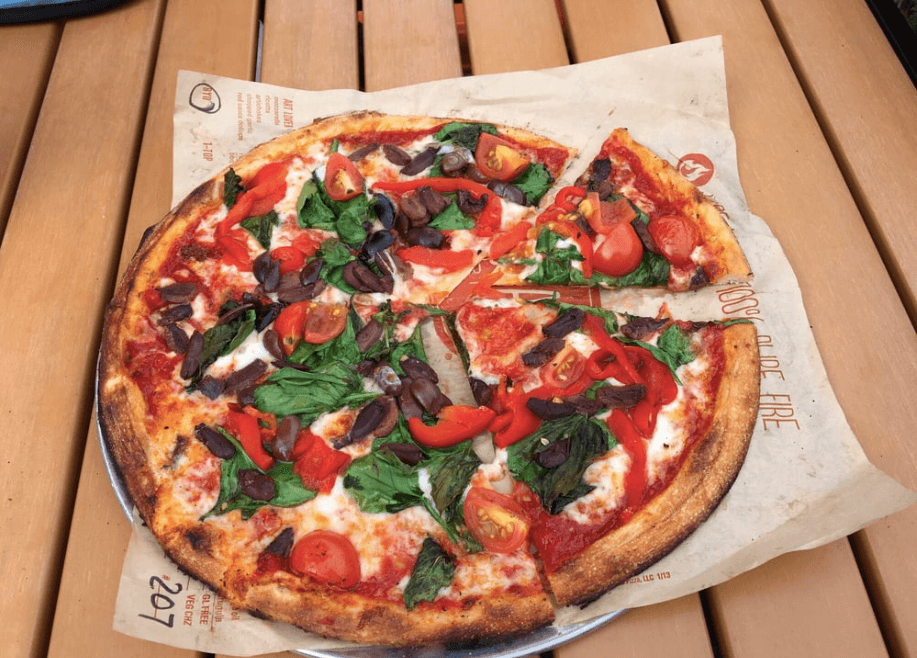 "Blaze pizza gives you a huge personal cheese pizza for only $5!" – Jake Handler, Sophomore.
Get it to go to bring home and watch while binge-watching Grey's Anatomy, or bring some friends and sit at the tables outside while you enjoy the sweet taste of the pizza version of Chipotle. At Blaze you'll find high quality food for a low price that you can order buffet-style. Need I say more?
9. Manhattan Bagel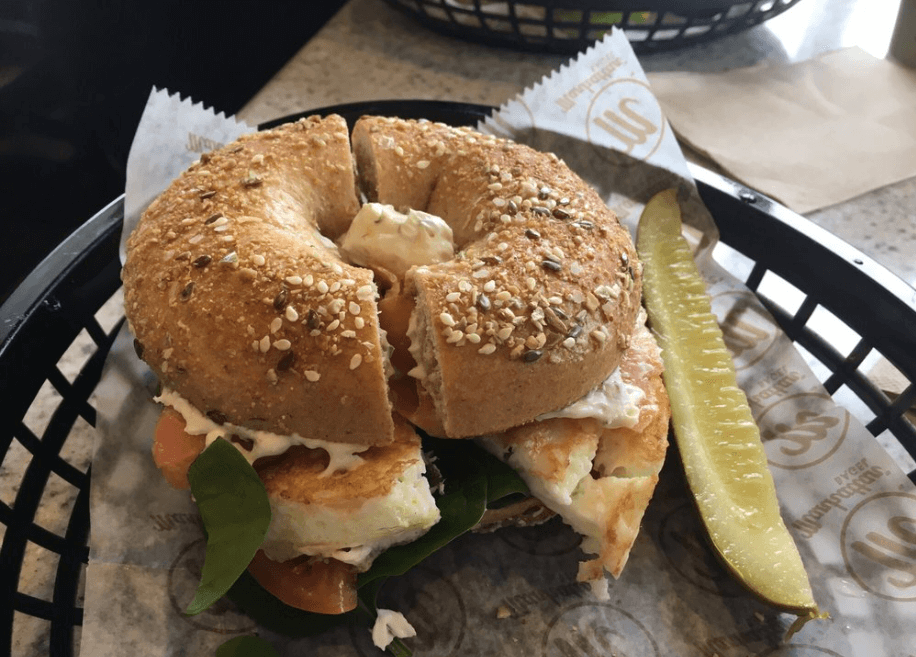 "Manhattan Bagel is a hidden gem for bagels in Williamsburg! Try one of their breakfast sandwiches, definitely under $5." – Jared Krimm, Senior.
If you wake up early, so does Manhattan Bagel (or "man bags," as I've heard locals call it?). They have their best selection of bagels early in the morning, and the vibe feels pretty calm so works well for those just waking up. Mornings will definitely never suck anymore.
10. Duck Donuts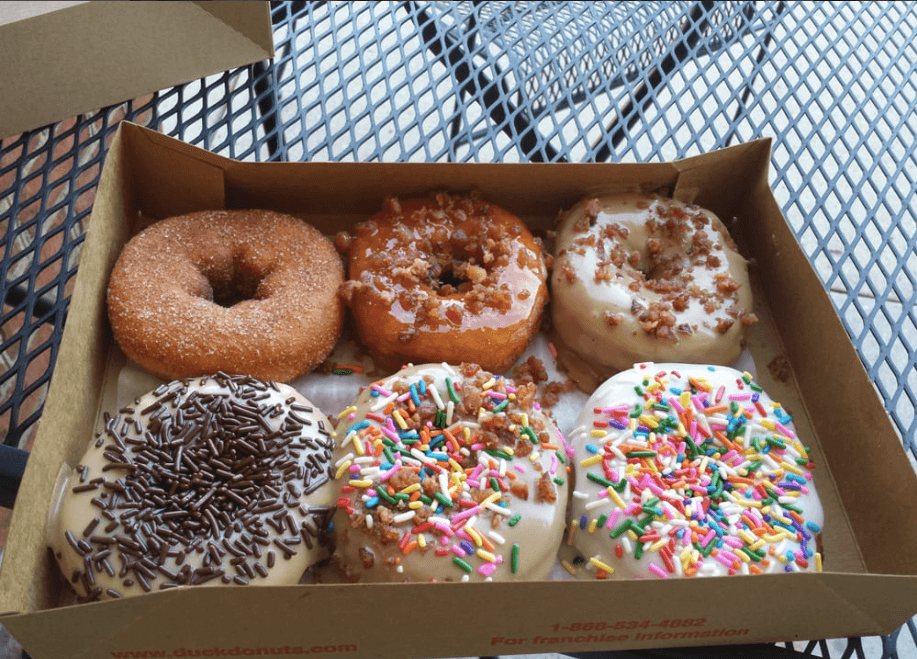 "Blows Krispy Kreme and Dunkin Donuts out of the water. They don't just have donuts, they have pretty dope breakfast sandwiches too. Definitely the best place to go when you're hungover too." –  Ravi, Senior.
This absolutely phenomenal donut place redefines whatever you think of a donut as. You get to actually create your own donut here, complete with unique glazes/sprinkles/flavors. You can definitely walk in with only the few dollars in your pocket from your Friday night bar adventures and come out unscathed.