Everyone can relate to the level of pressure and nervousness you get when you're about to go on a first date. Every part of your outfit needs to flatter every part of your body and every hair on your head needs to lay perfectly. You're even considering writing notes on your hand of possible topics to keep the conversation lively. So much work goes into a first date. The good news? Once you nail the first first date, you can pretty much guarantee a second one. 
Here's 15 pieces of first date advice that will guarantee they call you again.
1. Don't Be Fake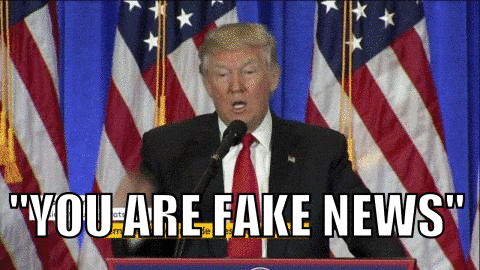 We realize being nervous counteracts your efforts to act like yourself especially when you feel so nervous you want to vomit. However, your date deserves to see the real you. "Share you interest so an actual connection can be made," Temple University freshman Sam Zimmerman said. And while you don't want to share your deepest secrets on the first date, you should definitely let them see the real you. Bring up topics that interest you and that may interest your date. Give your honest opinion and order what you want on the menu.
2. Talk About Your Dreams and Goals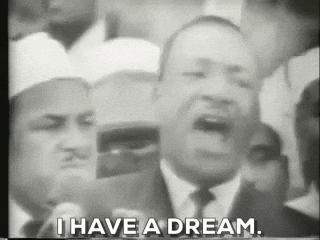 Talking about your dreams provides the perfect conversation topic. People constantly strive to reach their next dream or goal. And most people love to talk about them. So, bring up that conversation and don't forget to ask about theirs, too. "That way [your date] can feel comfortable to share their goals and what makes them happy. So a connection can be built off that one date, which will hopefully lead into a second date," Harrisburg Community College junior Jermaine Bandoo said.
3. Share a Vulnerable Story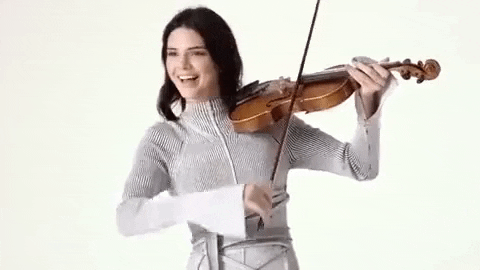 While you don't want to load your problems on your date, sharing a story that shows a vulnerable side helps your date see the real you. It gives the conversation meaning. And, if they share a vulnerable story too, you can create a connection by acknowledging you've both been through something. "You should be comfortable around the person you're dating. They should see the good the bad and the ugly," Temple sophomore Mary Onafuwa said. Share how worried graduating from college makes you. Just don't go on and on about every little thing going wrong in your life.
4. Wear a Statement Piece Warning: Don't wear flashy pieces on the first date. However, we do advise you to make a detail of your outfit interesting, enticing or a little extra. For instance, wear a bold color earring or a patterned jacket. Love shoes? Make a statement with your feet to compliment clothing. "Don't wear anything too flashy because you don't want to seem too eager or make your date even more nervous," Temple senior Mariah Vadell said. Add a twist to look #bomb while making sure your date's eyes stay on you.
5. Don't Play Games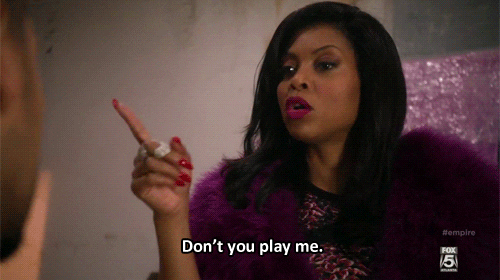 Leave the games at home. And whatever you do, don't play hard to get. If you genuinely liked your date, show your interest. Let them know you're into them and plan to meet again. Don't wait for them to go first to gain some sort of upper hand. Understand, flirting means making your date blush. It means showing your attraction to your date using little compliments or even light teasing. Playing games means constantly trying to get the upper hand or trying to make your date work harder at the relationship for your amusement. You know, like making them maintain every conversation or calling you first every time.
6. Don't Discuss Anything Controversial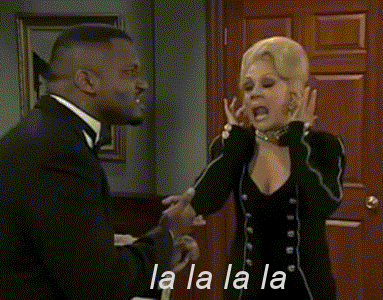 Talking politics may leave you eating dinner alone. "Don't talk about anything political because people differ so much," Temple senior Dylan Casey said. Don't assume your date's opinions and don't discuss anything worth debating over. For instance, stray away from the Trump administration, gay rights or systematic racism. Instead, entertain conversation about your childhood, your major accomplishments and biggest failures and your interests or dislikes. However, if you need to know about an issue very important to you, find out their stance on the issue before you go on the date.
7. Don't Go Just for a Free Meal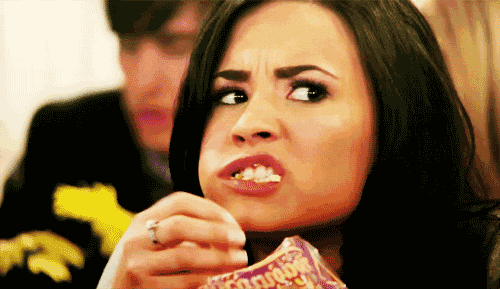 I struggle to decline someone's offer because I don't want to hurt anybody's feelings. However, you still shouldn't lead anyone on. If the idea of a date doesn't peak your interest right away say no when asked. It sucks when you think you can win your crush over, but you don't want someone to go on a date out of pity. And I know the idea of a free meal sounds enticing, especially for a broke college student who makes a meal out of a boxes of Cheez-Itz, but don't waste your date's time.
8. Wear your Signature Scent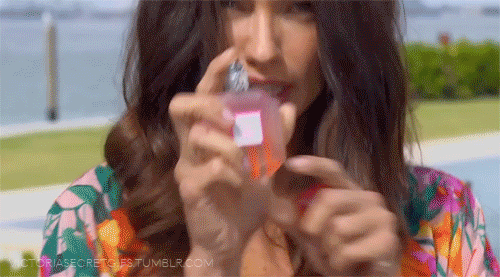 Add that spritz—or three—of your signature scent. Bring out your best bottle of perfume or cologne for the first date. Offer something your date will remember…even if that means the smell. When the night ends, your date will think of your sweet smell. If you give your date a hug or kiss, your scent will linger on their clothes. There's no way they will be able to forget you. Pro Tip: Add some rollerball perfume to your neck and upper lip for extra oomph.
 9. Don't Show Your Undergarments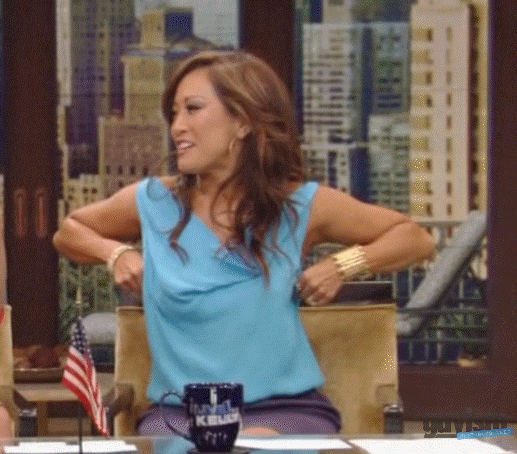 When you put on our outfit, your undergarments should completely disappear. No panty lines showing, no pants hanging below the waste and no visible bra straps. If you don't own the undergarments to support the outfit, find something else. Insufficient undergarments break your outfit and influences the way your date sees you. If your pants hang off your hips, your date will think you didn't care enough to take pride in your appearance for the date. Before you leave your house, give yourself a test in the mirror to ensure you look put together.
10. Go to Dinner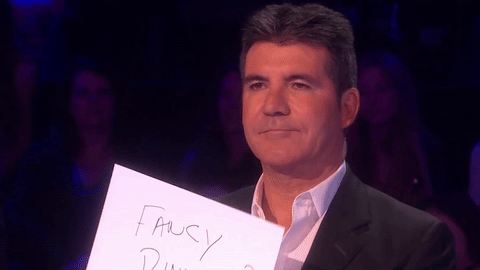 A date provides the perfect platform to get to know someone, but how can you do that if you go somewhere that mandates silence. "Go somewhere you will be able to talk. Don't go to the movies because you can't get to know one another in a silent movie theatre," Onafuwa said. Your first date should happen in an environment where you can interact with one another. Skip the movies or any environment where you can't talk.
11. The Early Bird Gets the Worm
The time you show up to pick up your date sets the mood for the entire evening. When picking up your date, always show up on time. The horror of being stood up reigns in people's mind before a date. Showing up five minutes early will put this concern at ease. A word of caution: Do not show up too early. Your date may use up all the time they can get to make sure they look flawless for you. You don't want to impose on their glam process. Stick to being five minutes early. No more, no less.
12. Don't be Afraid to Touch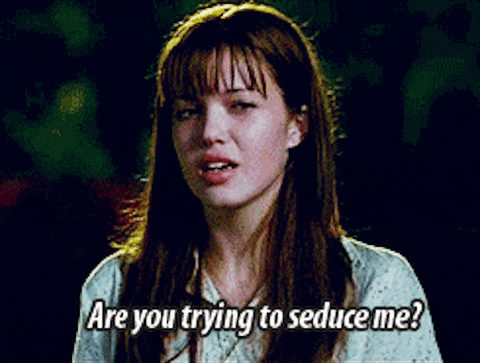 To secure the second date, use the power of touch to woo your date. A playful touch on the arm or holding your date's hand can send a powerful message. It expresses your pride in taking your date out in public and that you find them incredibly attractive. Always treat them with respect but don't shy away from a flirtatious touch. However, only touch when their consent is clear. 
13. Offer to Pay for the Meal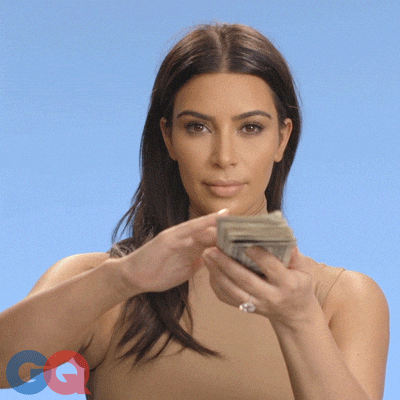 When the waiter comes to your table with a check, it always makes things a little uncomfortable. People do whatever possible to avoid paying for the check. Attempting to grab the check or offering to pay for the meal ends the date with the odds in your favor. Believe it or not, something as small as paying for a meal can make your date feel so special. Not to mention, it shows your kindness and generosity, which your date will find attractive. "You want to be impressive without being overbearing," HCC junior Stephen Larkins said. Paying for the check guarantees your date to find you impressive. However, if your date insists on paying for the meal, don't fight them. Let them grab the check and follow it up with a genuine thank you.
Once you seal the deal and make your date your GF, spend your money on a heartfelt gift.
14. Give Compliments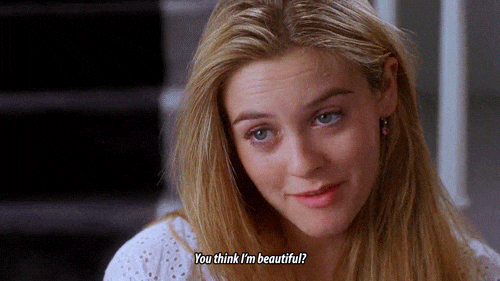 Sweet words provide the gateway to anyone's heart. With this in mind, compliment your date once you set your eyes on them, sometime during the date and when you drop them off. Your date spent so much time getting ready, so take the time and notice their physical appearance. Plus, complimenting your date says that you pay close attention to only them. In a room full of people, you decided to focus your eyes on them. That will make them feel special and will get you a second date.
15. Mention a Next Time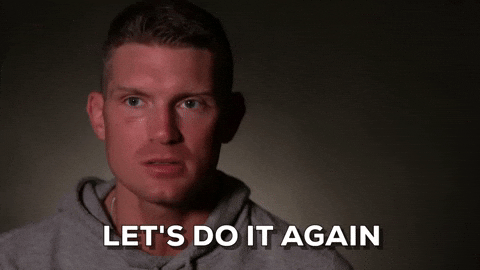 Put to rest any concerns about securing a second date by mentioning a next time. End the night with an "until the next time" or a "we should do this again." That way, your date realizes  your interest in a second date and you can find out right away if your date wants a second date. Make plans for the second date during the first date. A word of caution: Don't pressure them to meet up again. If you don't make definitive plans to meet up again, feel free to text or call to ask them out. However, if they don't' respond to two of your texts, leave it alone. If they really liked you, they would take action on it.