Let's all be honest with each other, shall we? We all fall victim at one point or another to the aesthetic appeal of the online world. Whether your passion comes in the form of reading, dark academia, cottagecore, goth vibes— there exists a platform for it online. You find reels and Instagram collages and photos of somebody whose entire dashboard reads like the profile of an anime character. And we envy that. These people always seem to know themselves so well, you can't help but want whatever self-assurance they seem to already possess.
I would argue, however, that money might buy you more of the image of your identity rather than the real thing.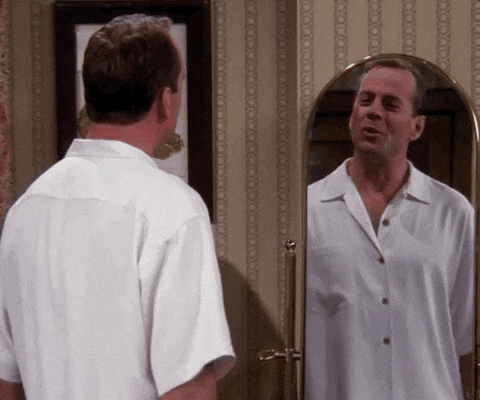 There exists online plenty of articles that determine whether a person's hobby counts as real or not depending on whether they post a reel of it on Instagram. Recently, someone posted an article on people's love of reading and whether anyone should consider them real readers just because they post about their bookshelves and favorite books online. Is that true? Or is it just the impression posting online gives to the younger mind? I argue for the latter. People start to think that they need to follow a set of rules to consider themselves real readers as opposed to just, you know, reading.
Let's look at what aesthetic entails for a second, and how much it (literally) costs us. I love books, but I can't afford to buy $50's worth of books every time Barnes and Noble sends me a marketing email. I know people that love playing with fancy clothes, but they can't afford to spend $1,000 on new brands every time they come out. Love dark academia or cottagecore? I hardly believe you need to buy $30 pencil skirts or $60 briefcases or $200 floral dresses to prove it.
However, some might try to convince you (though unwittingly as I hardly believe people like to show off their bookshelves just to entice you to buy some yourself) that aesthetic means love. Meaning if you love a lifestyle, you need to live the aesthetic of it in order to find any sort of happiness. If you love books, you need to buy a hundred of them and place them on beautiful shelves. If you enjoy fashion, you need to buy an outfit for every day of the year. If you enjoy makeup, you need to carry the latest Sephora brands or whatever. I understand the impulse, I really do. Discovering anything about yourself already feels so hard to manage in the first place. When we do discover something about our interests and what makes us happy, we cling to that until we can find out more. To cling as hard as possible, we immerse ourselves completely into the aesthetic.
Which doesn't constitute a bad thing, I think I just find it a misguided thing.
There, ladies and gentlemen and my non-binary individuals, I present the crux of the argument: all these purchases we feel we have to make comes down to a subconscious need to prove our love for something. Do you really love Harry Potter if you don't visit the Wizarding World every weekend? Do you love Marvel if you don't buy every plushie, action figure and memorabilia available? Do you even enjoy Disney if you don't go to Disneyland's famous Princess Night? We follow these extravagant online accounts of people who seem to live the dream. They dye their hair pink and dress in pink clothes, cosplay as Disney princesses or visit every Renaissance fair and run in flower fields during sunset and enjoy picnics that they film to post online. Which, don't get me wrong, really helps transport the viewer out of whatever bad day they might experience.
But does that mean it falls to us to follow in their footsteps?
I know I couldn't possibly go to Universal Studios every week, no matter how badly I want to. Does that mean someone who can afford it loves something more than I do? I doubt it. It just means they possess the means to do something I presently can't. Do I love books any less because I can't just buy new ones every month? Nope. I think, in the end, we don't envy the lifestyle of these people. We envy the look of it. People possess the freedom to buy whatever they want with their own money. My sole concern comes when younger people might feel that they absolutely must buy whatever brand it takes, whatever tickets, whatever books— all to prove to others that they belong in that community.
I see readers online confess that they only keep a book because it looks nice on the shelf, even though they don't like the book itself. I see booktubers who feel the need to make explanatory videos as to why they don't own books but borrow them instead. I regularly see people in fandoms spend over $1,000 on show merch and then complain about how much they spent and the dent in their bank account. Like they felt someone pushed them into buying, even though it was their choice in the first place. Maybe, on some level, they did feel like they should spend that money.
So, what do we take away from all of this?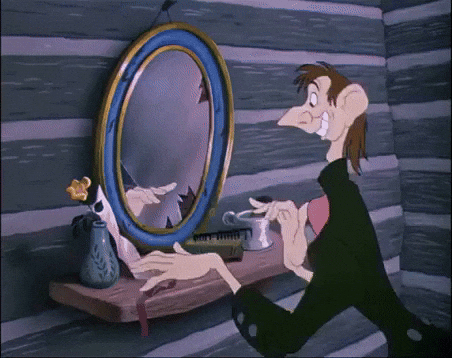 Well, personally, watching book reels and Disneyland video diaries encourages me to pursue little moments of joy when I can. I seriously doubt that my inability to afford the lifestyle at a constant pace makes me any less a part of it. I don't mean to sound like a Disney elder or something, but I live that lifestyle in my heart. I can't afford the secret library, or going to Disney Princess Night, or obtaining the whole of the dark academia aesthetic in my closet. But I can continue to love what I love without restraint. I can continue to get small things for myself that I know do more than enough to make me happy, without the care of what anyone else will think. I can continue to find myself without feeling the need to prove that I found myself. And hey, maybe if you relate to any of this, then you can, too.