Even though conducting research sometimes leads to dead ends and ripping your hair out, there's no denying that there's an allure to the image of a scholar pouring over their materials. Personally, when I'm in my school's library surrounded by books, I can't help but think, "I look really smart right now," even when I'm running on three hours of sleep. The Dark Academic aesthetic glorifies those obsessive studying habits and feelings of intellectual superiority. Dark Academia illustrates visions of imposing artisan buildings, obsessively studying the liberal arts, libraries full of esoteric books and appreciating the classical arts all while staying up all night drinking coffee to answer every question your research runs into (please drink responsibly).
Want to feel like a genius? Check out these 10 universities that'll help you experience the thrills of Dark Academia.
1) Boston College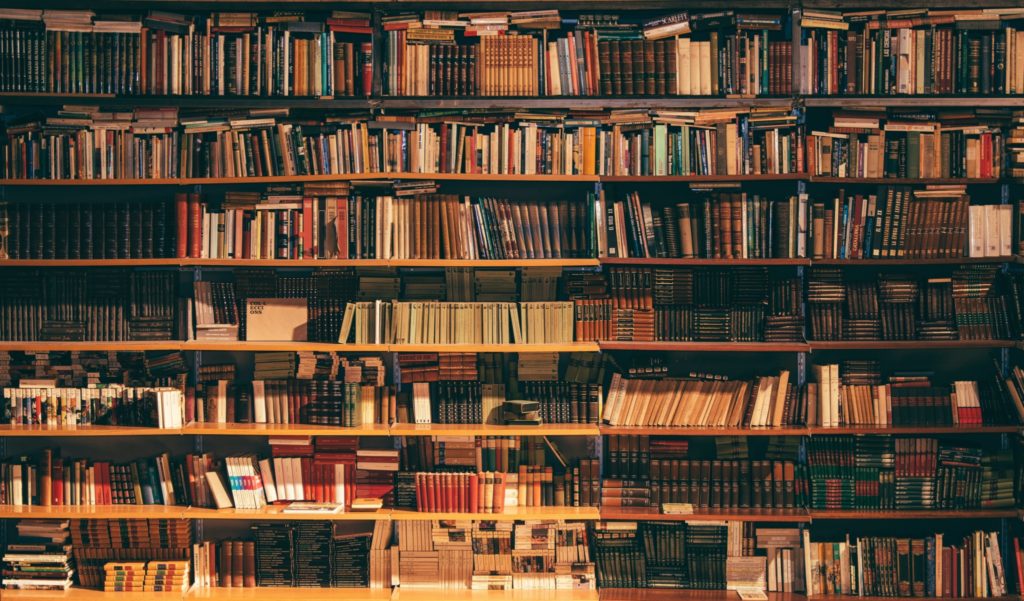 Any college in the New England area automatically gets a few Dark Academia points. New England housed some of the country's most prolific authors in American history, so some of their energy rubbed off on the place. Boston College exemplifies that with its array of programs focusing on literature and a killer library system, including the lovely Bapst Library.
"I would say though that the most beautiful spot on campus is found in the Bapst Library. The towering stone and historical Jesuit architecture makes it the perfect place to read Plato's Republic for my philosophy course," Boston College senior Adèle Giovanniello said.
Boston College holds a vast collection of rare books, including English poetry dating all the way back to the 600s (yes, I said six). By the way, don't worry about all that reading: Hillside Café will gladly fuel all those late-night reading sessions. When you finish, make sure to check out the McMullen Museum of Art which showcases some Baroque (religious and dramatic) and Neoclassical (wannabe Ancient Greek and Roman) pieces. Boston College adds the cherry on top of its Dark Academia goodness by looming over Newton with its absolutely gorgeous Gothic architecture.
2) Cornell University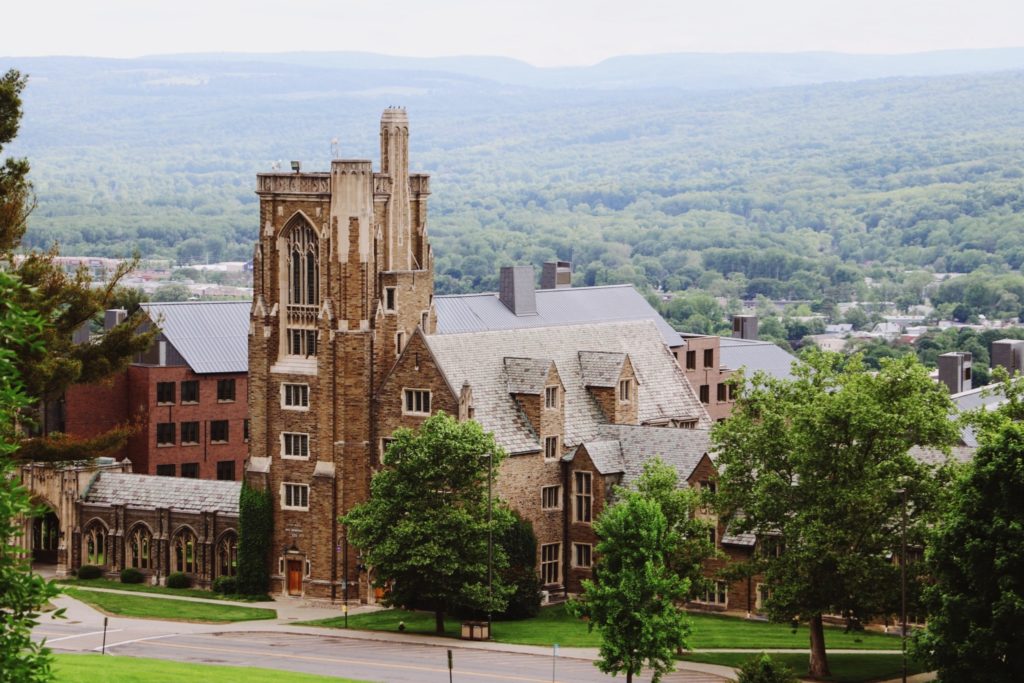 If you want a college that looks like something right out of a mystery novel, look no further than Cornell. It takes its Gothic architecture to the next level with Sage Chapel's opulent interior; it's so nice that founders Ezra Cornell and Andrew Dickson White decided to park their sarcophaguses there. I don't blame them.
"Funny enough, Sage Chapel is meant to be non-denominational, and a lot of the artwork is secular in nature, something which led to Cornell getting the nickname 'the heathens on the hill,'" Cornell graduate student Brian Meagher said. "The chapel itself is gorgeous and is often a gathering spot for music recitals and other similar events. I once saw the original, silent film version of the Phantom of the Opera there, which was accompanied by the chapel's pipe organ!"
The spookiness doesn't end there; they run one of the largest library collections in the country, which includes an entire collection dedicated to the history of the persecution of European witchcraft. Even if you're not too keen on hanging out with the dead and possibly summoning the Sanderson sisters, Cornell still delivers. Cornell allows its students to choose from a smorgasbord of liberal arts majors, including the option to pick your own way of studying with an independent major. Live out your Dark Academia fantasy by intently analyzing works of medieval and renaissance art at the Johnson Museum while becoming a regular at Gimme Coffee in Gates Hall to lend a hand for your academic exploits with some high-quality beans.
3) Sewanee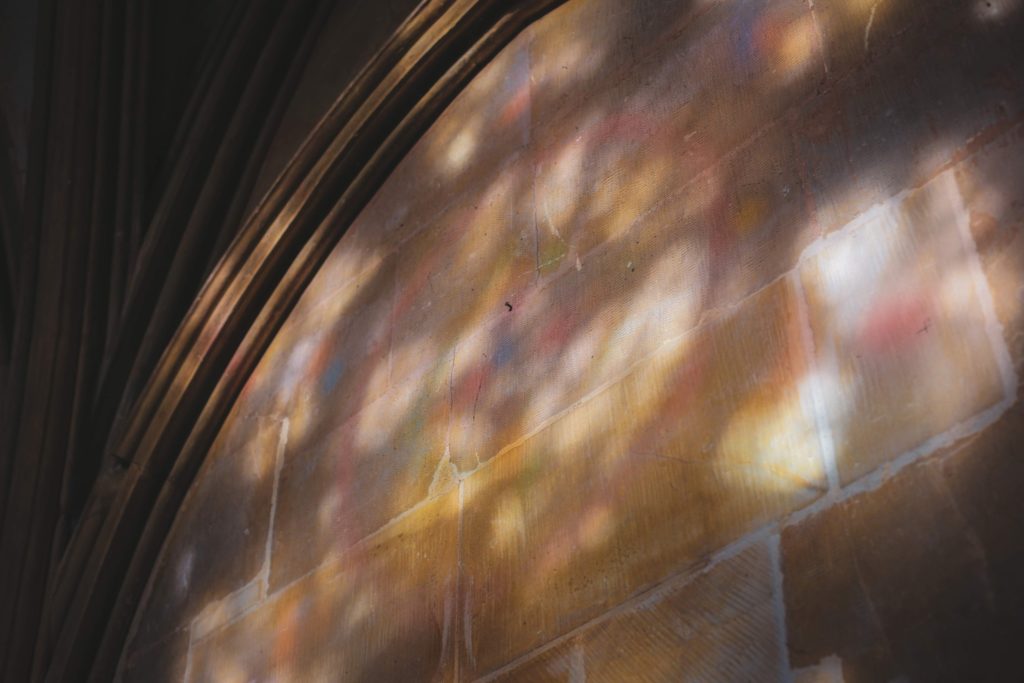 Southern Gothic exists, so I'm not surprised there's some Dark Academia down there. Sewanee lays that Southern charm pretty thick by surrounding itself with charming coffee shops like Stirling's Coffee House. However, when also looking at Sewanee's beautifully imposing Gothic buildings, coffee shops become hubs for academic discussions and pitstops for deep study sessions (and wildflower lattes).
"I definitely caught myself indulging in Sewanee's dark academia aesthetic at times. I studied English and Medieval Studies, so walking to class in the foggy Sewanee air passing the incredible gothic architecture really made a lot of my reading more exciting," Sewanee graduate student Claire Cow said, "I took a Gothic Literature course one semester with my favorite professor and I remember taking my copy of The Castle of Otranto to the lawn in front of our towering All Saints Chapel to mimic the dark atmosphere of the book!"
Sewanee's got a lot of programs to choose from that'll let you deep-dive into mysterious or romantic (both capital and lowercase "r") topics with majors like Medieval Studies and Classic Languages. To help you go down those rabbit holes, Sewanee houses the Jessie Ball DuPont Library, which lets their students browse eclectic collections of centuries-old books. When you take a break from all that reading, refresh your mind with a trip to an art museum. Their ever-changing exhibits at the University Art Gallery will give you something new to appreciate every year. Currently, they're featuring Somos by Edgar Reyes, a multimedia exhibition inspired by Mesoamerican and Mexican artwork. While it's not the type of artwork that's usually associated with Dark Academia, the appreciation of art and exploration of different topics should not limit itself to European/Classic aesthetics.
4) University of North Carolina at Chapel Hill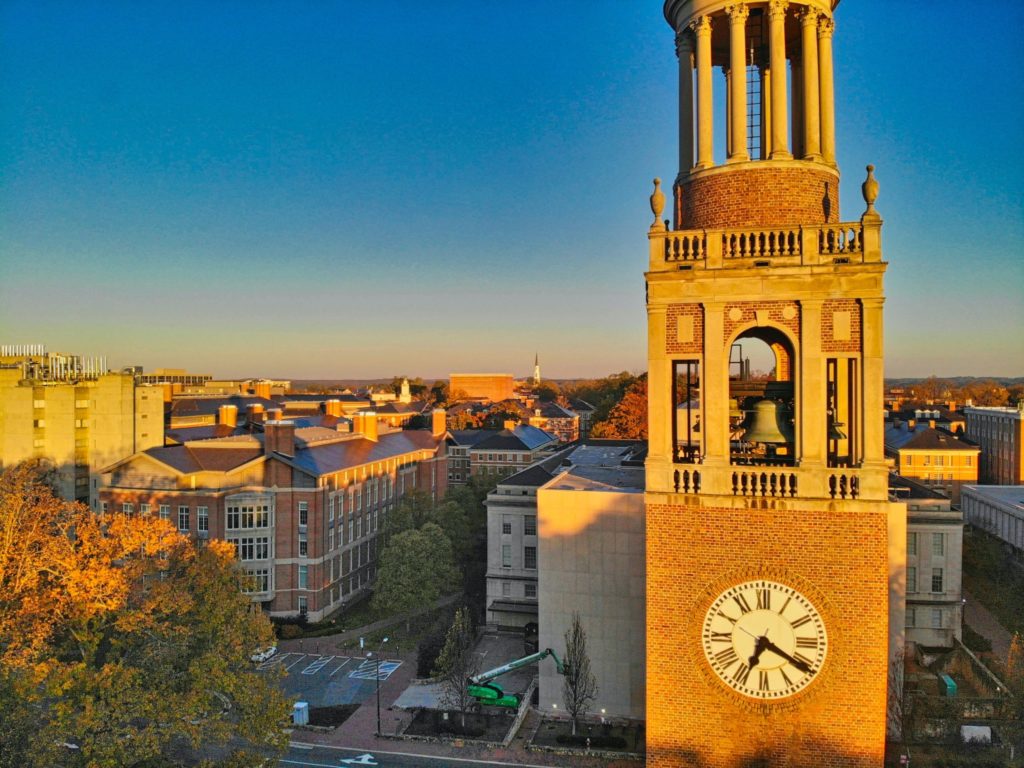 Dark Academia isn't just spooky, Gothic towers. UNC-Chapel Hill sports a Neoclassical architecture, meaning that the campus looks more like DC rather than a mysterious academy. However, its simplicity exudes an atmosphere of power and confidence that'll get you in the mood for long lectures with a side of exploration. UNC-Chapel Hill is an antiquity lover's dream; the Ackland Museum displays works from ancient times, including pieces from all the way in the Hellenistic period.
"Ackland is really awesome because not only do they display works that hold a piece of history, but they also display student works, which is a nice departure from the constant academia," University of North Carolina at Chapel Hill senior Kiran Samples said.
Also, within its halls, students can focus on an array of classical topics such as archeology, civilizations, and Combined Greek and Latin (that sounds pretty tough). If you want to study European literature, then UNC-Chapel Hill got you covered. The Louis Round Wilson Library contains a whole lot of rare collections from prolific authors, namely everyone's favorite Romantic sad boy Lord Byron.
"Wilson Library is honestly so quiet you can hear the dust settling, but it also is a classical-looking library, reflecting many of the classical works that are held there," Samples said.
Honestly, reading a Byronic hero's whining for hundreds of stanzas drives me insane; fortunately, Epilogue: Books Chocolate Brews can offer you a Masala Spice Mocha and concha if your eyes start glazing over.
5) University of Pennsylvania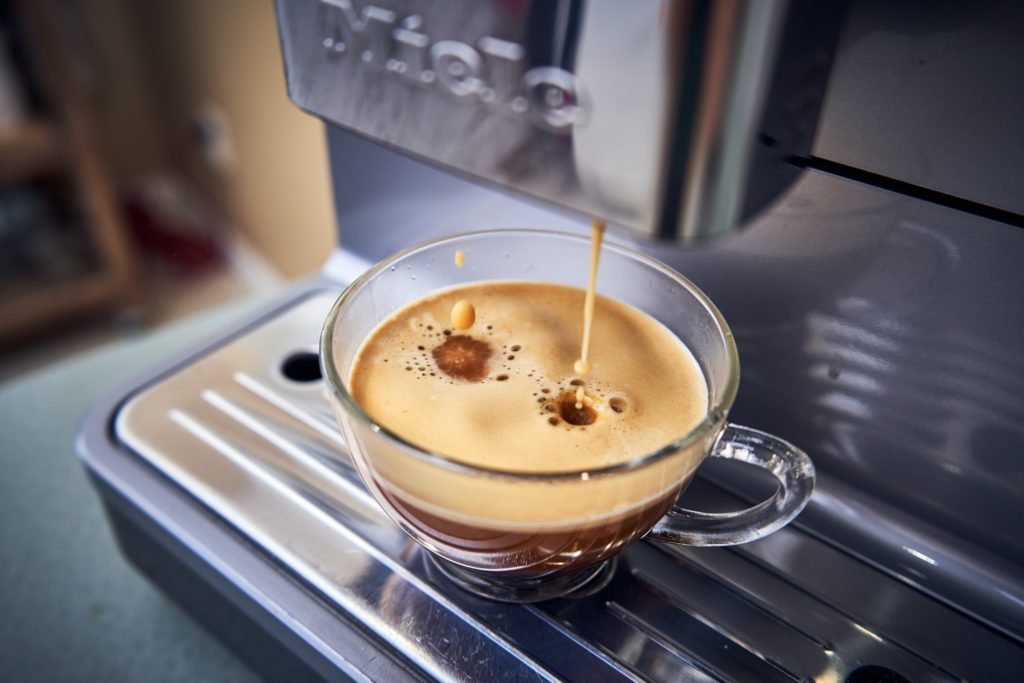 Considering that everyone's favorite weird founding father founded UPenn, it's not surprising it looks like there's some mystery around every corner. The campus takes an interesting spin on Gothic architecture, specifically with the green-colored College Hall; I guess they wanted to be unique. Speaking of unique, UPenn has a plethora of coffee shops to choose from, including Avril 50 where they make their ice cubes out of coffee; trust me, you'll need the extra energy. Penn Libraries flaunt an impressive collection of rare books carrying obscure topics like documents recording the career of 19th-century Shakespearean actor Edwin Forrest (someone out there needs to know about that).
"As an engineering student, even though I don't typically utilize the libraries to check out books, I go there to find peace, engulf myself in a textbook or even get motivation from students around me," UPenn senior Isabel Gutierrez said.
However, that's not the only place where you can lose yourself in research. The Penn Museum not only shows some lovely art on display, but it's also an anthropology and archaeology museum; students can wander for hours exploring different places and different times. No matter what major you decide to follow, whether it's English or Ancient History, UPenn gives everyone under the sun the ability to lose themselves in any topic of their choosing.
6) University of Notre Dame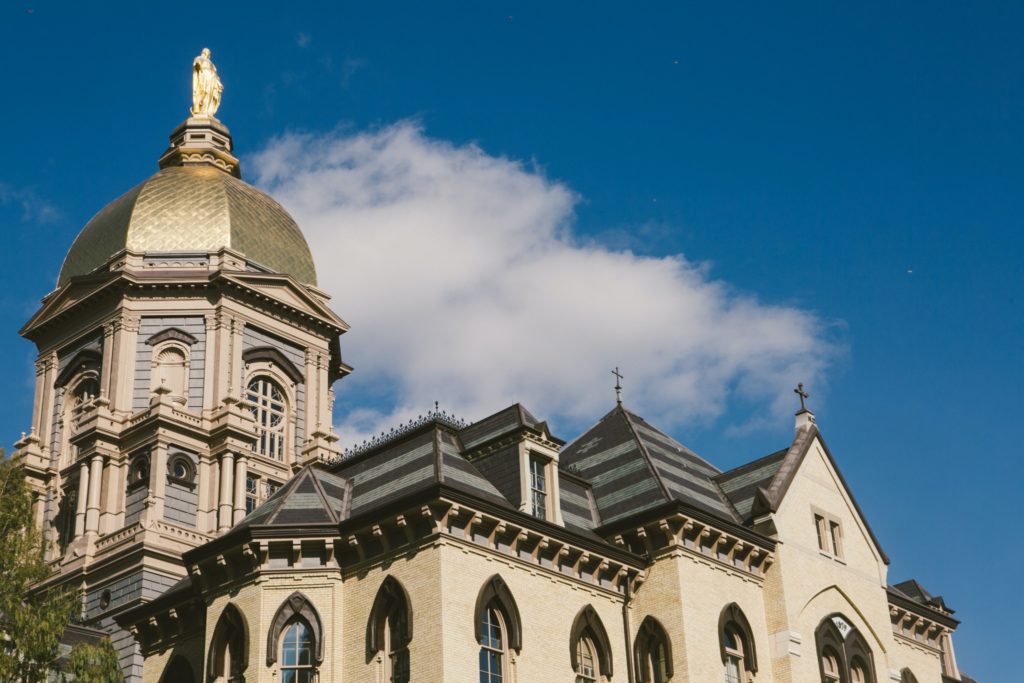 Duh, of course ND fits the Dark Academia aesthetic; it's named after a Gothic cathedral in Paris. ND matches its Parisian cousin's style by also sporting Gothic architecture.
"The beautiful study spaces at ND definitely encouraged me to be more productive sometimes. Even just walking on campus can be a fun experience, as I've noticed new aspects of building exteriors as late as my senior year," Notre Dame graduate student MaryKate Drennan said. "In addition to the great architecture of some of the campus buildings, ND's liberal arts core requirements allow for students of any major to dabble in that intellectually superior feeling associated with dark academia."
Also, the Snite Museum of Art makes you feel like a jaded, French intellectual (in a good way) with its Baroque and Renaissance art exhibits. If you love the idea of being surrounded by mountains of books from beloved classics to long-forgotten texts, then ND's a great choice. Students get access to Theodore M. Hesburgh Library's special collections, which holds 132,000 volumes of printed books and 6,000 linear feet of unbound literature.
They can also join the Program of Liberal Studies. If you choose this major, you better get ready to read. You're going to get to know Augustine of Hippo, Dante, Kant, Austen, Woolfe and many more. You get to dig through the books that dominate reading lists while getting your degree. You need to keep your brain charged if you want to keep up with all that reading; for those times when you can't get your full eight hours, Au Bon Pain sits in Hesburgh Library, ready to give any tired scholar a chai latte to perk them right up.
7) Mount Holyoke College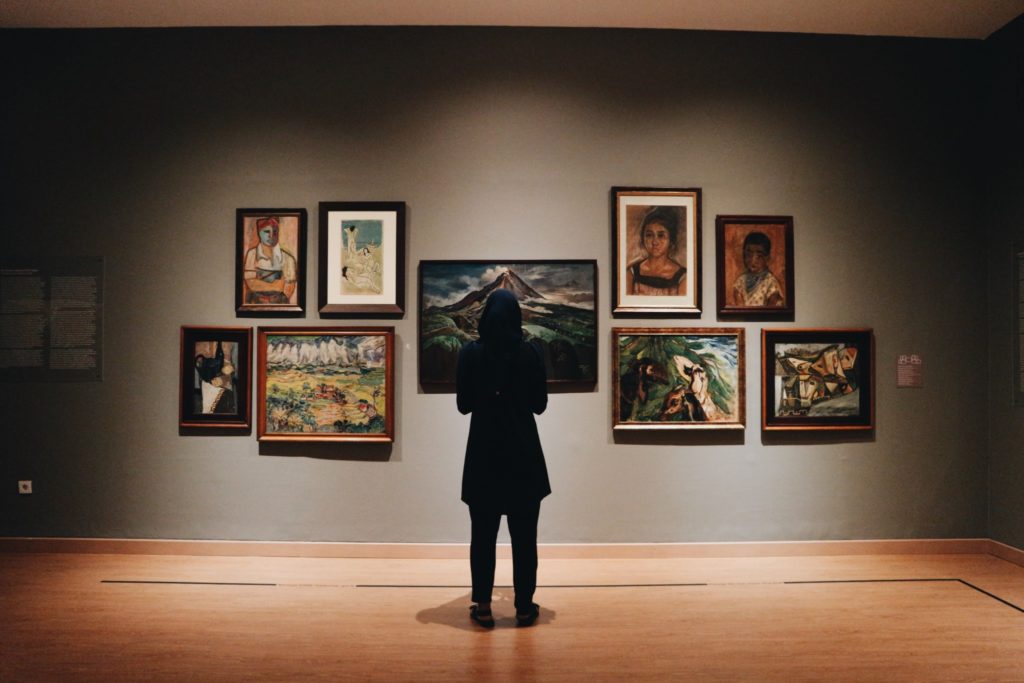 Sorry guys, this one's for the female scholars (trans and non-binary scholars too!) Mount Holyoke's Gothic brick walls housed Emily Dickinson, so you know it's an environment fit for passionate intellectuals.
"I would definitely say that Mount Holyoke embodies the dark academia aesthetic especially on those rainy fall days when there is heavy fog on campus, and I can't think of anything I want to do more than curl up in the library and study while listening to the rain! It's like its own separate world," Mount Holyoke College senior Sage Dubé said.
Follow in her footsteps at the Williston Library by burning the midnight oil while writing poetry and searching through the university's rare collections, including their Dante Collection. Unlike Dickinson, students can go to a bunch of coffee shops like Thirsty Mind nearby to keep them energized. If you don't want to cloister yourself in your room, there are plenty of opportunities for students to live out their Dark Academia fantasies, like checking out some Flemish paintings with fellow intellectuals at the Mount Holyoke College Art Museum. Being the oldest of the Seven Sisters, Mount Holyoke provides its students with a top-notch liberal arts education to allow them to wander into any topic of their choice whether they choose Classics or even Museums, Archives, and Public History (if you spend a lot of your time browsing museums, you might as well run one).
8) Emory University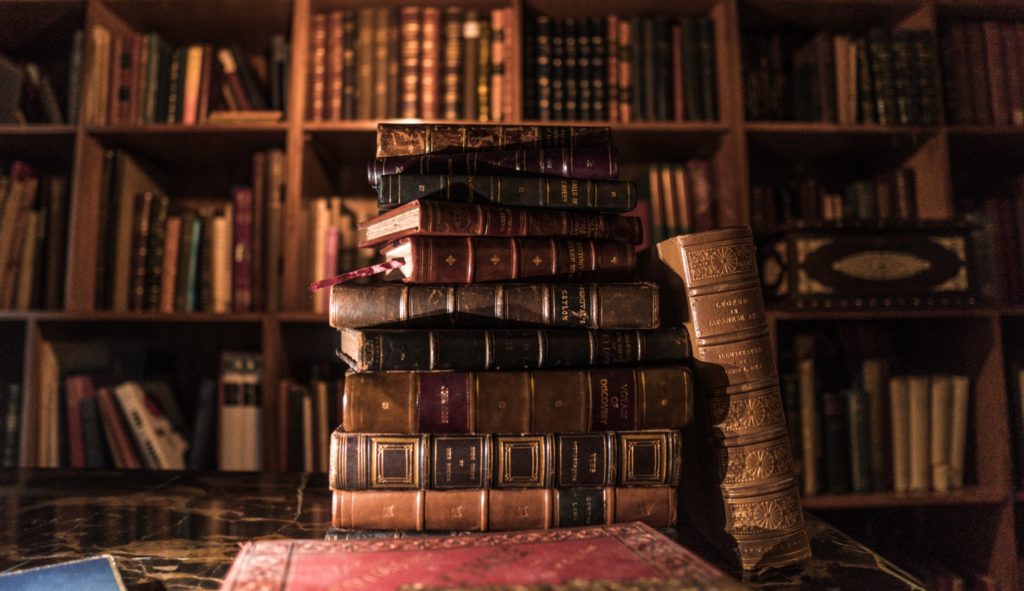 Back to the South we go. Unlike other schools on this list, Emory offers joint majors to customize your field of study; what's a better way to flex your academic and research prowess than combining two subjects to make your own? One joint major combines Classics and English.
"The joint majors that Emory offers really allow students to have a more interdisciplinary experience. I am currently a math and CS joint major. One of my favorite things about it is my ability to get a robust education in both fields and explore the intersection of the two majors," Emory University senior Christina Chance said. "They also tend to be really popular. I know many other students who are a part of a joint program focused on math and another field."
Luckily, Emory's Michael C. Carlos Museum holds the largest ancient art collection in the Southeast United States. Also, Emory Libraries has an expansive rare book collection, including first editions of Frankenstein and Sense and Sensibility. Emory likes doing things in pairs. For example, instead of just choosing one architectural style, Emory possesses both Neoclassical and Gothic architecture. Students can feel like they're going to the White House and Houses of Parliament while picking up their third espresso from Highland Bakery.
9) Wellesley College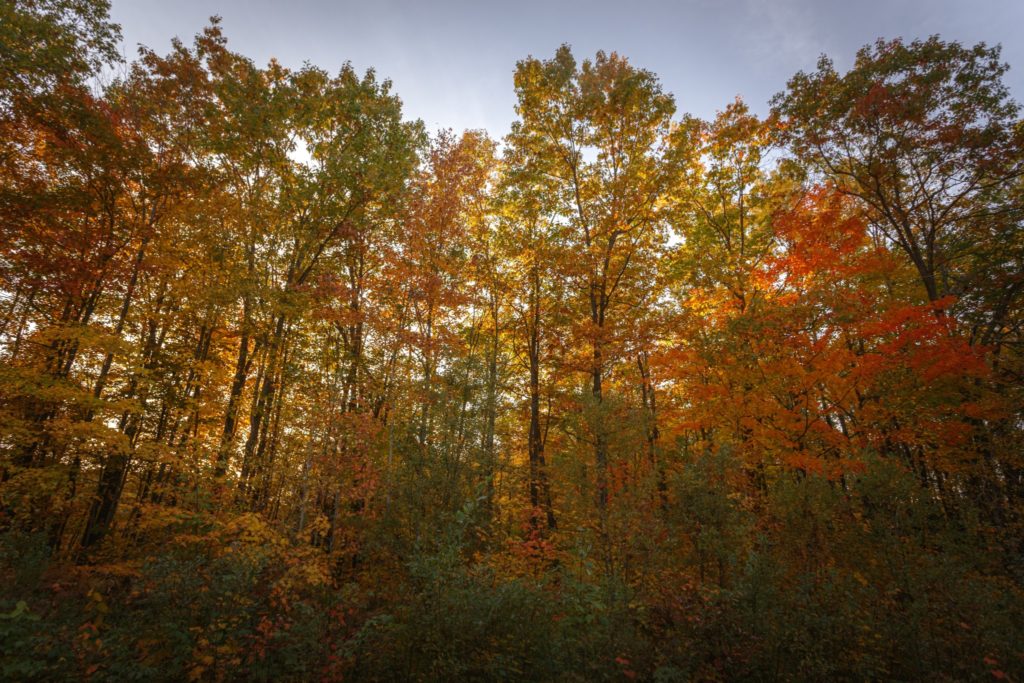 Another one for the ladies, trans, and non-binary folks. Like Mount Holyoke, Wellesley is one of the Seven Sisters, so expect a decent selection of liberal arts programs to mix and match to suit your Dark Academic interests. Overlooking Lake Waban, the school looks like a secluded, upper-crust academy with its Gothic buildings mingled with the changing leaves.
"Waban is a great place for introspection and emotional healing, and I've definitely sat on a stump and cried with the geese at sunset before. I even know somebody who wrote an article about the best places to cry on campus; the landscape is truly stunning and changes every season and time of day," Wellesley college graduate student Gloria Sun said. "In novice crew, I woke up before dawn for practice and took my first strokes on Waban. It's been a place for photoshoots, conversations with friends, and lonely moonlight walks. According to Wellesley tradition, if you walk around the lake three times with someone, they have to propose to you then."
The library helps boost that image; Wellesley Library keeps an impressive, rare collection, including a fragment from the Book of the Dead from 500 BCE (what's darker than that?) When you're not busy figuring out how to bribe Anubis while he's weighing your heart, you can enjoy the simple pleasures that the campus offers. Take in the beautiful scenery while mulling over your studies with a cup of Turkish coffee from Café Mangel.
10) Harvard University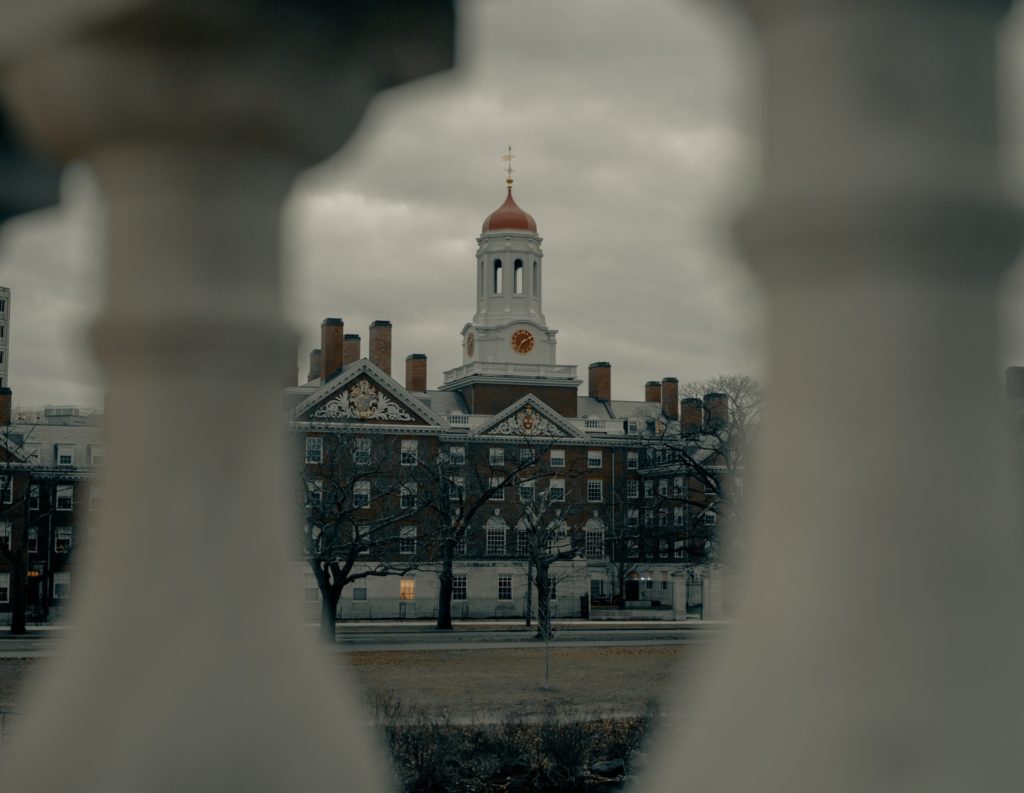 Of course, Harvard made it on this list. Being the oldest and among the most prestigious colleges in the United States, Harvard checks every Dark Academia box. Visually, Harvard goes above and beyond with its architecture, giving visitors a mix of Gothic and Neoclassical buildings. One of the most recognizable buildings on campus Widener Library is a Neoclassical behemoth that holds over 3.5 million books, including the Gutenberg Bible. I'm not surprised that a copy of the first major, mass-produced book in Europe got stuck in there.
"Widener library is definitely the place I go to when I feel like embracing the Dark Academia studying aesthetic. You feel like you're a part of something much bigger than yourself, surrounded by old books, creaky wooden chairs and ornately detailed ceiling," Harvard University freshman Anna Moiseieva said.
With that big of a library, students need to stay up to go through it; Harvard knows how to take care of ambitious intellectuals by providing them with some much-needed caffeine. The coffee shops litter the campus to ensure no one gets left behind; if you're super desperate for energy, try a Red Eye from Darwin's. You're going to need it for more than just reading.
Harvard Art Museums (Fogg Museum, Busch-Reisinger Museum and Arthur M. Sackler Museum) exhibit almost 250,000 pieces, including everything from van Gogh to ancient Roman sculptures. If you're planning a trip to these museums, make sure to bring a buddy so you don't get lost.
With all these materials at students' fingertips, students can obsess over plenty of topics. Luckily, like Cornell, Harvard offers students the opportunity to focus on their own interests; however, there are still plenty of interesting majors students can choose from like Folklore and Mythology. Harvard gives its students plenty of options when it comes to pursuing their Dark Academic interests.