Not many people think of Washington D.C. as a foodie city. As a recent graduate of Trinity Washington University myself, nestled not far from the Maryland border, I am here to tell you that the nation's capital offers a wide range of cuisine for any craving you might have.
Enjoy these tried and approved recommendations from both current students and alumni for your next visit to this incredible city:
1. Benito's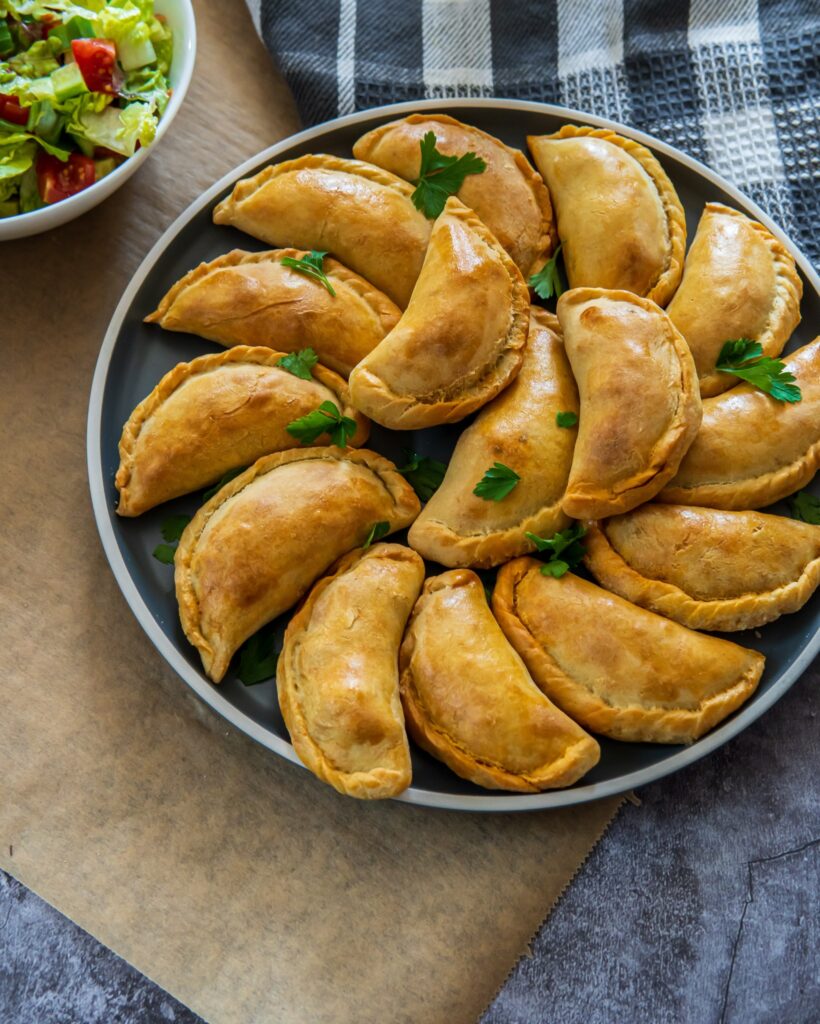 In the mood for some traditional Honduran food or want to step outside of your comfort zone to try something new? Benito's, located in Logan Circle, tops the list for the best place for you to go. The food packs a flavor punch at a cheaper price compared to most restaurants in Washington D.C. Not only will your mouth thank you for trying their delicious papusas, your wallet will thank you for not overspending. 
"It reminds me of my mom's cooking. Since she lives so far away, it is the closest thing I get to a Honduran meal," Trinity Washington University Junior Arbey Romero explained. 
The restaurant might not look like much from the exterior, but they continue to serve up authentic Central American food daily. The warm spices of this traditional Latin cuisine can warm you up on the coldest of days. The portion sizes match that of what your grandma loads onto your plate when you continue to try to tell her you can't eat anything else. This gives you a few extra meals to bring back to campus with you. The home-y feel to the restaurant only serves to you of a loving mother's cooking, even if your own mother doesn't actually make it.
2. Crepe Away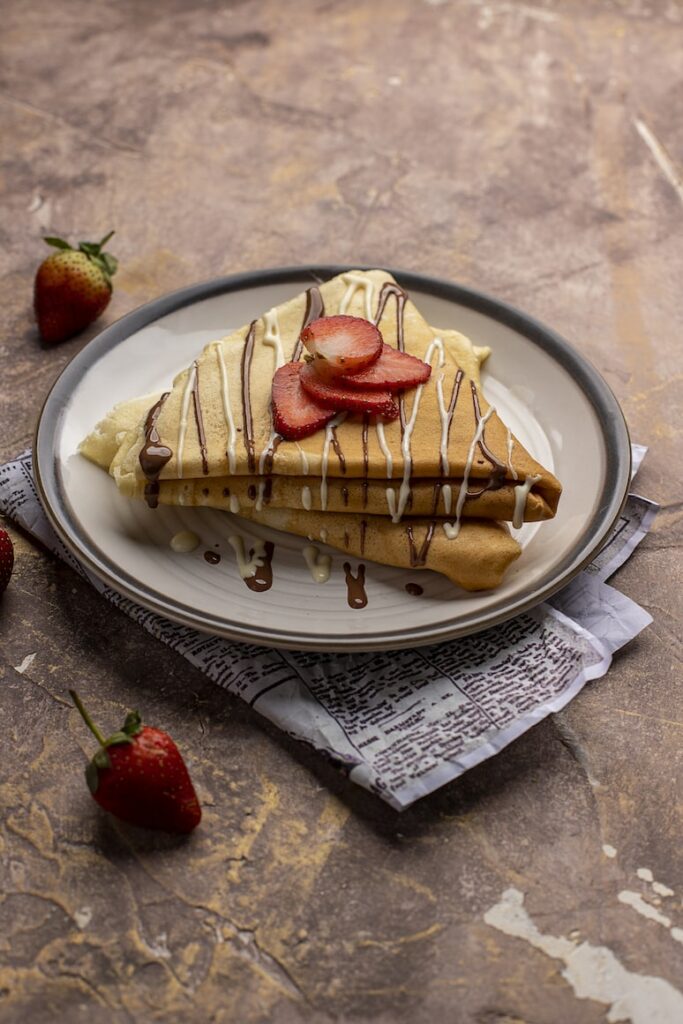 Can't decide between something savory or sweet? Well, don't fret! These thin French pancakes come filled with anything you can think of. Whether you like Nutella and strawberries or grilled chicken and cheese, endless possibilities await you. I am rather indecisive when it comes to deciding what I would like to eat at any given time. I know many of my fellow Trinity Washington University students feel the same way.
"I love how it's a meal and a dessert in one. It gives me both a sweet and savory taste," Trinity Washington University Junior Arbey Romero stated.
The combo plate of a savory crepe and a sweet crepe along with a drink solves this issue for me and many others. The price point only makes the deal even better. You can get all of this for around ten dollars. This makes it one of the best places for college students to grab a quick bite in Washington D.C..  
3. Crumbs and Whiskers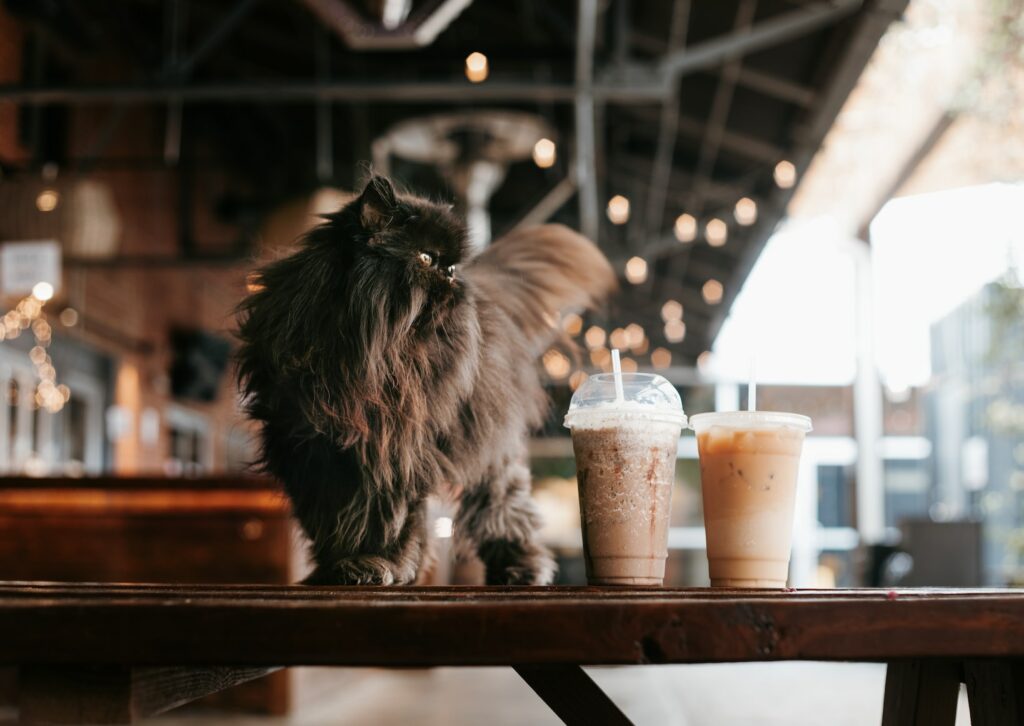 In my opinion, the lack of pets allowed in dorms always reminds me of the worst thing about living on campus. While you can surround yourself with peers and the incredible action on campus, not having your fluffy pets puts a strain on your heart. Crumbs and Whiskers offers the perfect solution to this problem. The café acts as the haven for all cat lovers.
"The cats and kittens roam free for treats, pets, and cuddles," Trinity Washington University Graduate Heaven Thomas said. "They have the cutest cats there and I wish I stay there with them forever." 
Did I mention that you don't just get to play with the kitties while you visit? If you live in an off-campus apartment, you can even adopt a cat that you love from the café. The entire concept serves to help cats get adopted from local shelters. You get great coffee and get to help them find a forever home with each visit. What's better than destressing and cuddling cats? They do book up rather quickly, so check online or call ahead before visiting. 
4. Call Your Mother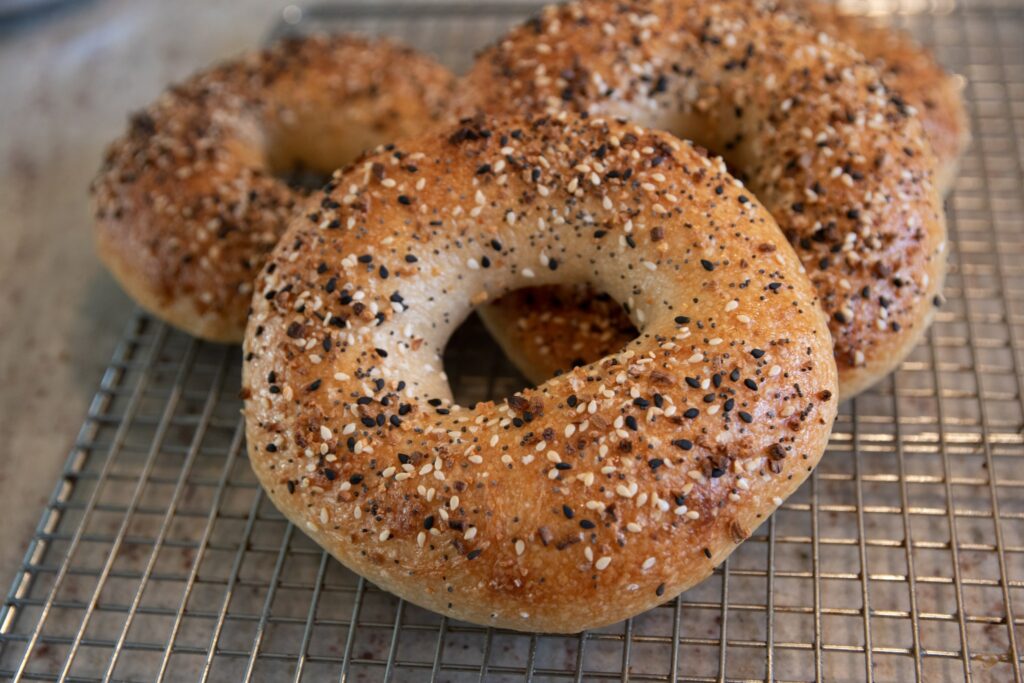 Something about the water in states north of Virginia makes the bagels taste ten times better than they do anywhere else. I like to think the different minerals cause this, especially with the popularity of New York bagels. Call Your Mother serves up some of the best bagels in Washington D.C. This breakfast spot and deli serves their huge bagels across five locations in the District. 
"This place has some of the softest, warm bagels I've ever tasted," Thomas explained.
The Georgia Avenue location sits a mile from campus, making it the perfect breakfast spot for Trinity students. The bagels act as one of the menu highlights with Jewish classics supporting them. Apple jam and sour cream accompany their latkes to create the perfect trifecta of bagels, sides and coffee. You can't go wrong with anything on their menu. 
5. Oki Bowl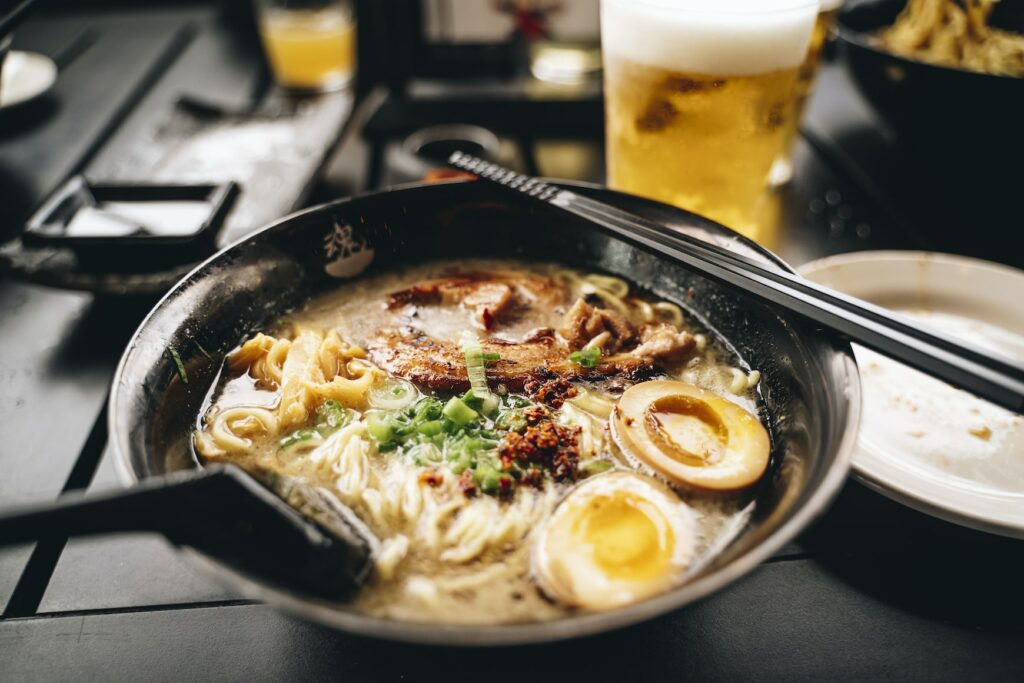 Located in the picturesque Georgetown neighborhood of Washington D.C., many students mention Oki Bowl as one of the best places to grab ramen in the D.C. metropolitan area. The incredible flavor profile of their dishes topped the list when it asked what their favorite part of the restaurant. The colorful interior of the restaurant only draws you in even more. Each place you look will lead you to finding something new nestled around you. 
"The dish I always choose is the miso ramen, topped with chashu pork, roasted sweet corn, bean sprout, seaweed, half of a hard-boiled egg, scallion and bamboo shoots," Trinity Washington University Senior Ammi Cabrera explained. "It may not be spicy, but it is still so worth it. All the ramen I have tried afterwards in other restaurants now taste bland to me in comparison." 
Doesn't your mouth just water at that description? If that entices you, I suggest visiting when they open if you class schedule allows or in between the lunch and dinner rush. The limited space inside the building causes for it to fill up rather quickly. Even if you just plan to visit Washington D.C., I highly recommend adding this place to your list of restaurants to visit.
6. Clyde's of Gallery Place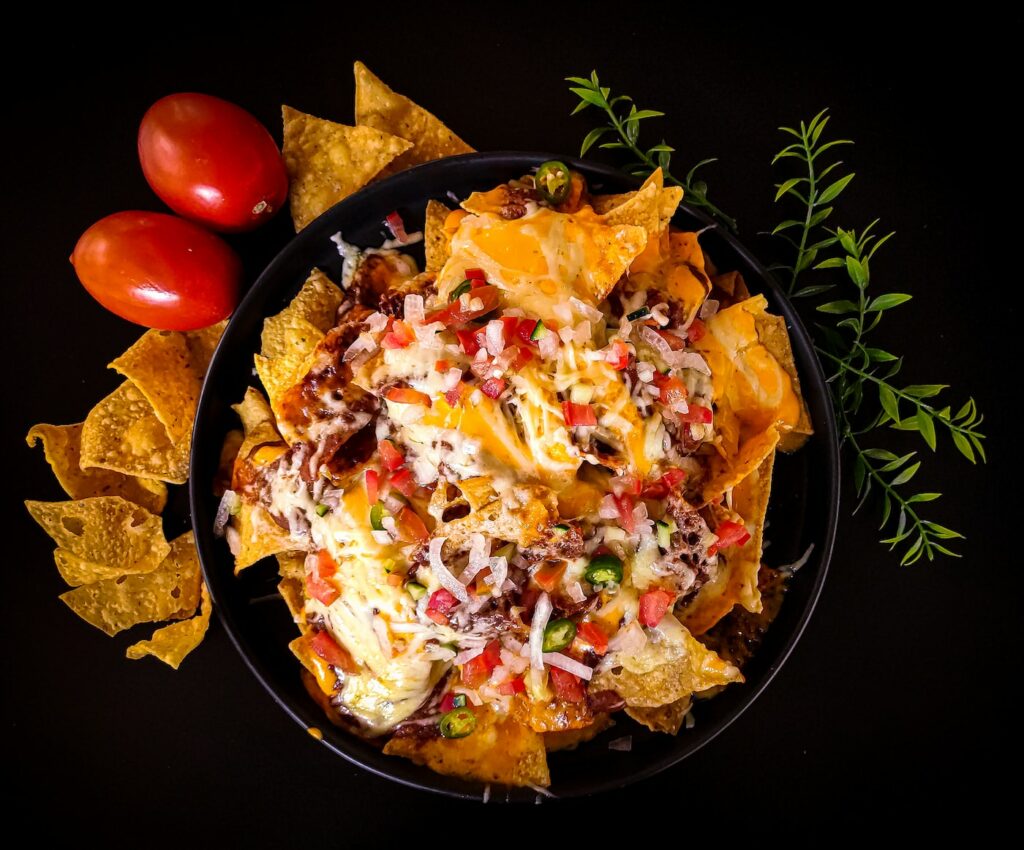 Clyde's might seem like your run-of-the-mill slightly upscale bar and restaurant, but the quality of their food along with their large portion sizes make every customer happy. Three locations of Clyde's exist in Washington D.C., but the Clyde's of Gallery Place soars miles ahead of the others. The proximity of this bar and restaurant to the Capital One Arena and the National Mall make it a favorite of many D.C. natives. The restaurants boasts two levels with three bars and five dining rooms. I've eaten here on many occasions with many different people and never ate a bad meal. They offer a wide selection of food from shareable appetizers to a deconstructed S'mores dessert. The homemade chili on their nachos had me coming back the next day to get more. They also make a killer Shirley Temple, which your server can offer to mix in with any liquor of your choosing. For nonalcoholic drinkers like me, the Sprite in their Shirley Temples matches the strength of McDonald's Sprite. I will forever chase the high of their perfect Shirley Temple.
If that doesn't convince you, just know that their rotating menu items and seasonal mocktails hit flavor notes that will urge you to continue coming back. I highly recommend going during the Cherry Blossom Festival in the spring. Not only will you see the gorgeous flowers scattered across the National Mall, you can try some delicious cherry blossom inspired drinks. The fruity syrup mixed with notes of raspberry satisfy your sweet tooth entirely. While the higher price point of this place makes some hesitant, I believe you can't go wrong with anything here.
7. Falafel Inc.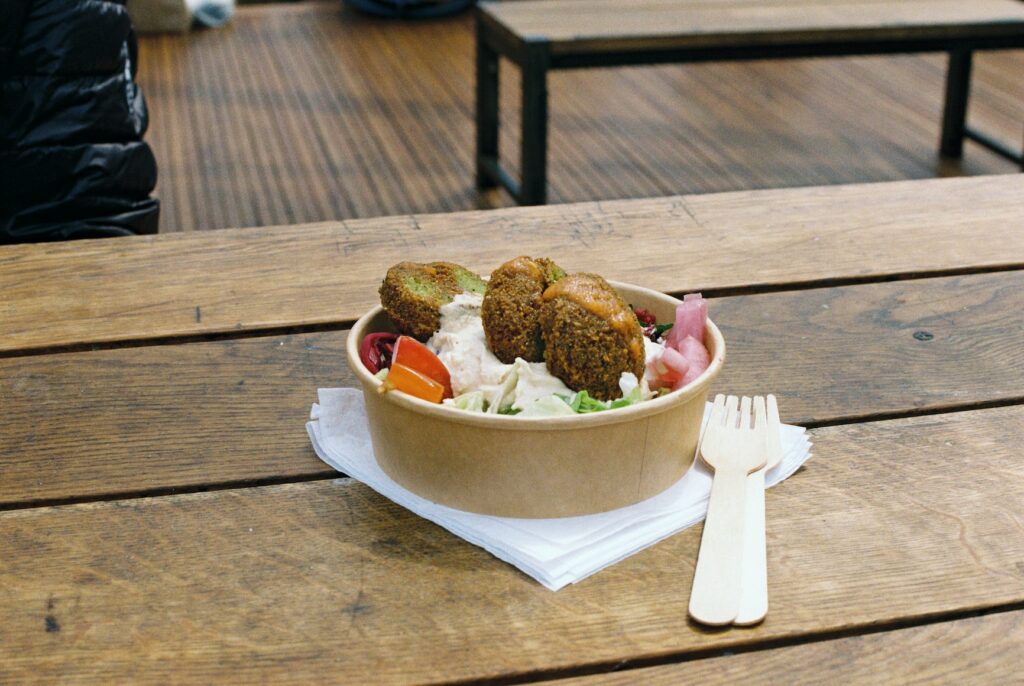 How could I complete this list without Falafel Inc. making an appearance? With three locations serving the entirety of Washington D.C, this quick bite restaurant dubs themselves as the first casual falafel spot in the world. Even without this claim, their falafels pack enough flavor to speak for themselves. The Foggy Bottom location serves as the closest location to Trinity Washington University's campus. 
"I'm all for finding a good deal on good food, especially with how expensive food can be in D.C. Nothing beats being able to get their falafel sandwich and za'atar fries for only eight bucks," Trinity Washington University Junior Taylor Ekiss said. "When you go, mix the invisible and the habibi sauces together for your falafels. It is absolutely to die for."
If spice doesn't suit your tastebuds, they offer four other sauces that range from a traditional mazbout to a tangy garlic sauce. Truthfully, a bad item doesn't exist on their menu. If you prefer a lighter meal, go for their bowl. The bowl comes with their famous falafels, cabbage, greens, and tabouli with your choice of sauce. They even serve vegan shawarma which can top a bowl or a sandwich. 
8. Slash Run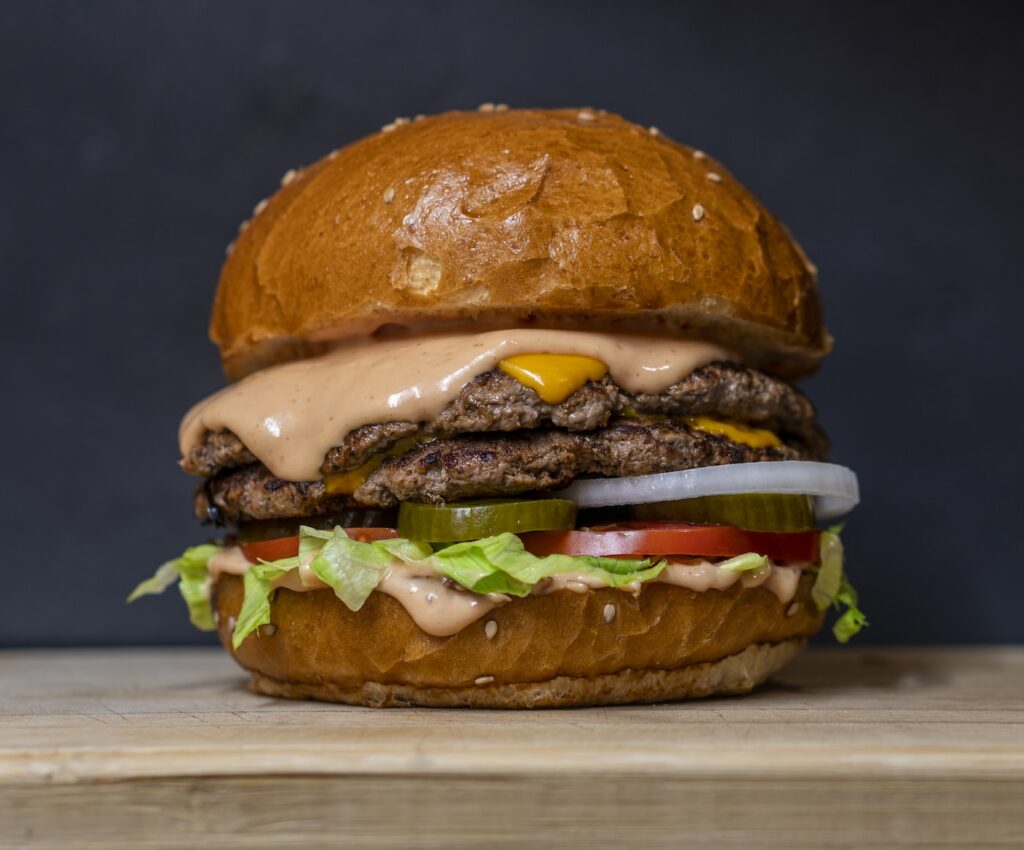 Burger fans can rejoice with the inclusion of Slash Run on this list. Hop on the Red Line train and take it one stop north before getting on the Yellow Line and taking it one stop south. This brings you to the Petworth neighborhood of Washington D.C., where they serve the best burgers in the District. This small rock 'n' roll joint serves D.C. locals daily with their huge portions. I remember the first time I stepped inside and recall transporting back in time to a decade I never actually lived through, only one that I saw in movies. It gives the feel of a small-town diner with classic rock blaring from the jukebox. This place serves up the best fried pickle spears that I've had and I've lived in the South for quite a few years now. If you crave a late-night, delicious burger, I highly recommend this place. 
9. Starbucks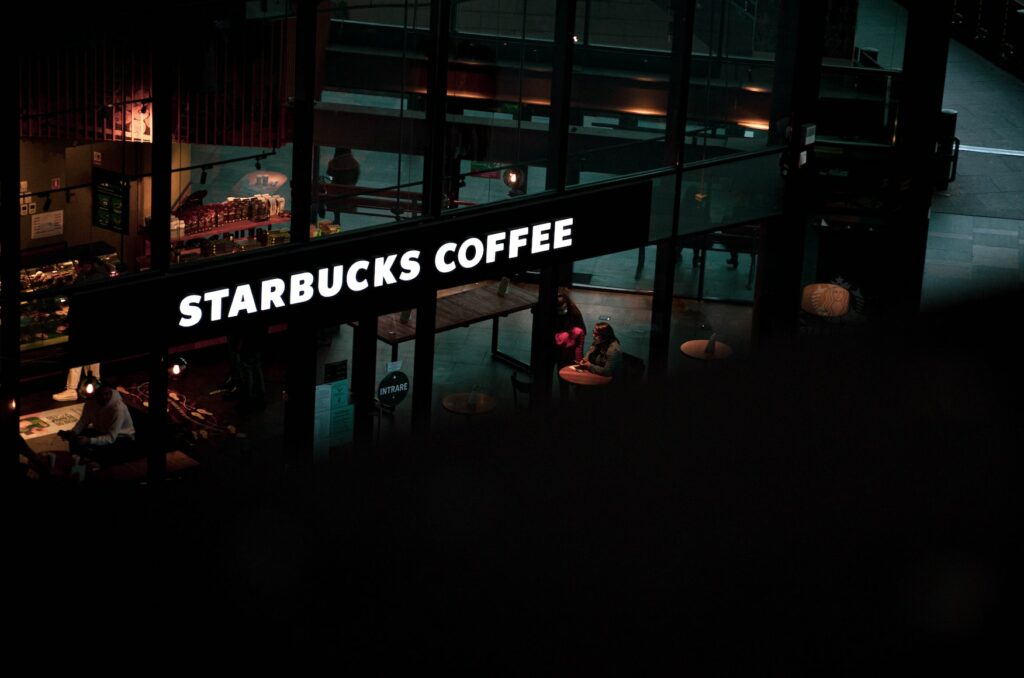 Seeing a chain restaurant in the top eats might come as a shock to some, but the proximity of the Starbucks Reserve to Trinity Washington University's campus makes it one of the best spots for students. Located no more than a half a mile down the street, Trinity students often frequent this location. Since it serves as a Reserve location, the menu expands beyond what your typical Starbucks might offer. These Starbucks offers higher-quality coffees compared to other locations, including their single-origin coffees that roast differently to create richer flavors. For example, not all locations offer the Affogoto, a traditional Italian coffee that combines a shot of espresso and a scoop of ice cream. 
"The free wifi is a huge plus and so is the change in atmosphere," Trinity Washington University graduate Emily Andino admitted. "I like to be able to get out of my dorm room to do my work, so the Starbucks was a huge help." 
I think every coffee lover would lie to themselves if they didn't admit that they did occasionally enjoy a Starbucks drink. I consider myself an espresso snob and I still stop in from time to time to get a quick drink. This Starbucks acts as the perfect backdrop to get off of campus for a while in order to get some work done. Sit down, grab a quick drink or pastry, and mingle amongst students from both Trinity Washington University and The Catholic University of America. Fellow college students make up the majority of the workers as well, always showing a familiar face.
10. Cafe Fili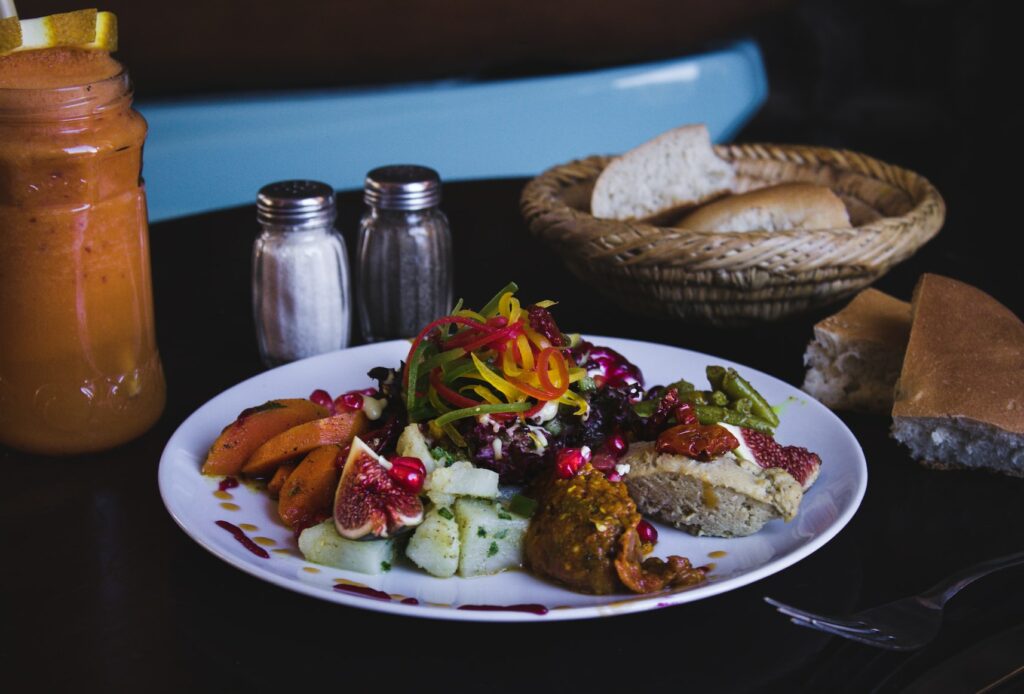 After a while, the food from the dining hall can get too greasy and the menu items usually repeat. Cafe Fili steps in to help. A quick three stops down the Red Line Metro leads you almost directly to the front door of this Mediterranean restaurant located in the Mt. Vernon neighborhood of Washington D.C. The upscale interior of the restaurant might make you feel a bit underdressed, but don't fret. I stumbled into this restaurant once in leggings and a hoodie. The staff never bat an eye. Serving up some of the best Mediterranean food near Trinity Washington University's campus, the shawarma is a menu highlight. If cocktails call your name, the restaurant hosts a bar and can prepare whatever drink you would like. I recommend getting the Chicken Shawarma Bowl with a side of their Za'atar fries. The fries dipped in the hummus from the bowl still reappears in my dreams every now and then.