Now that the nation has a concrete plan for combatting the pandemic, our capitol city actually offers plenty of COVID-safe activities for students looking for an escape. For those who find themselves in the District, there are plenty of socially distanced options worth exploring. From driving a scenic parkway to visiting a museum, Washington, DC is socially distant and ready to explore. It's important to note that per DC law, traveling to DC requires a negative test within 72 hours, and another test within three to five days of arrival if one intends to stay for three days. We provided five excellent attractions and five phenomenal restaurants, but to enjoy them and keep everyone safe, please abide by the guidelines.
Without further ado, read on to discover the top 10 COVID-friendly escapes in DC.
1. The George Washington Memorial Parkway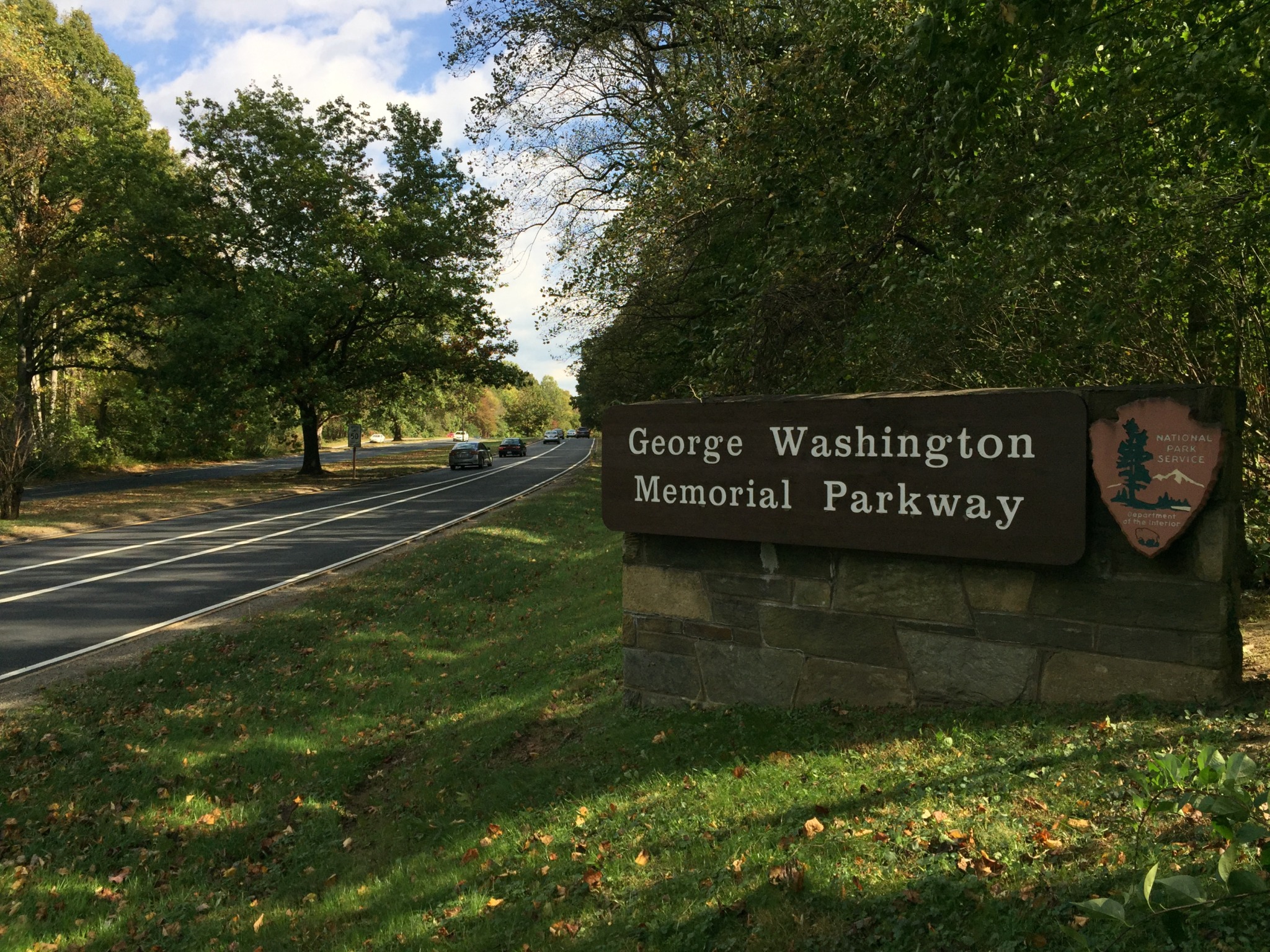 Perhaps the region's prettiest weekend drive, the GW Parkway runs along the Potomac, starting in McLean, Virginia. The road meanders through deciduous forest and along rocky river shores, looking over the District and its monuments and ending at George Washington's picturesque manor estate, Mount Vernon.
Though the road can be a busy thoroughfare funneling Northern Virginians in and out of the District during the workweek, evenings and weekends lead to a much less trafficked drive. Combine all that with the reduced traffic of the pandemic era and you can cruise on the open road to your heart's content.
"It's great to hit the GW Parkway when I've got access to a car," George Washington University sophomore Florencio Connor Yuzon said.
Depending on your level of comfort, you can stay safely in your car or step away from the wheel to enjoy the many small island national parks along the drive— provided they're open.
2. Hill Country Barbeque Market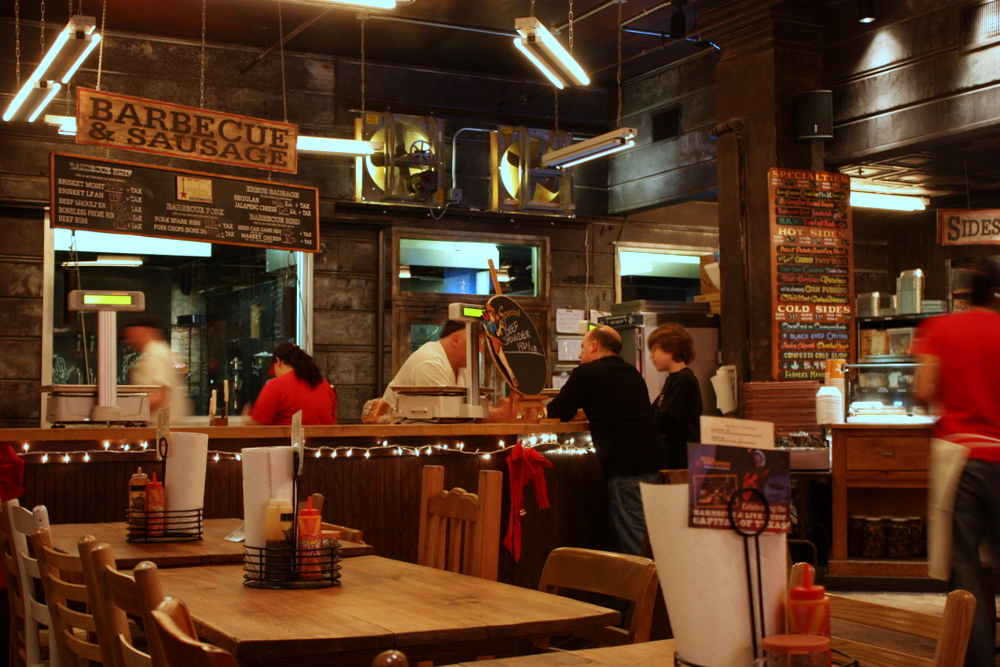 Thanks to DC's policy of allowing 25% capacity dine-in, this 7th Street staple is open for business. Home to the best barbeque in the District, Hill Country serves up a large spread of meats and famous sides and fixings, sure to leave everyone feeling full and happy, especially if you try the mouthwatering longhorn cheddar mac and cheese or the campfire baked beans.
With a large and spacious main dining area, Hill Country maintains a COVID-safe environment for patrons dining in and offers curbside pickup and delivery for those who stay home. No matter how you enjoy your meals during the pandemic, Hill Country Barbeque Market can satisfy that brisket craving.
3. Mount Vernon

After finishing the drive along the parkway, take some time to tour George Washington's historical Mount Vernon home. Open daily from 9 a.m. to 4 p.m., the house grounds, museum and the first floor of the house are all open to visitors.
"Mount Vernon has also been busy, even though they stopped doing tours for a bit. The site is really pretty, especially in the winter, but because of the pandemic they haven't put on their annual events," William & Mary sophomore Lauren Graf said.
If you plan to explore the house, make sure to schedule a tour in advance. Keep in mind that space within the house is limited (even more so with everyone's COVID-safe six-feet bubble).
"I've always loved Mount Vernon because it's so peaceful and holds so much history," GMU junior Emily Lachow said.
In order to squash your concerns about being allowed entry, buy a guaranteed entry ticket or visit the website to check the available tour dates. So grab your mask, hop in your car and go explore this famous historical landmark.
4. Potbelly Sandwich Shop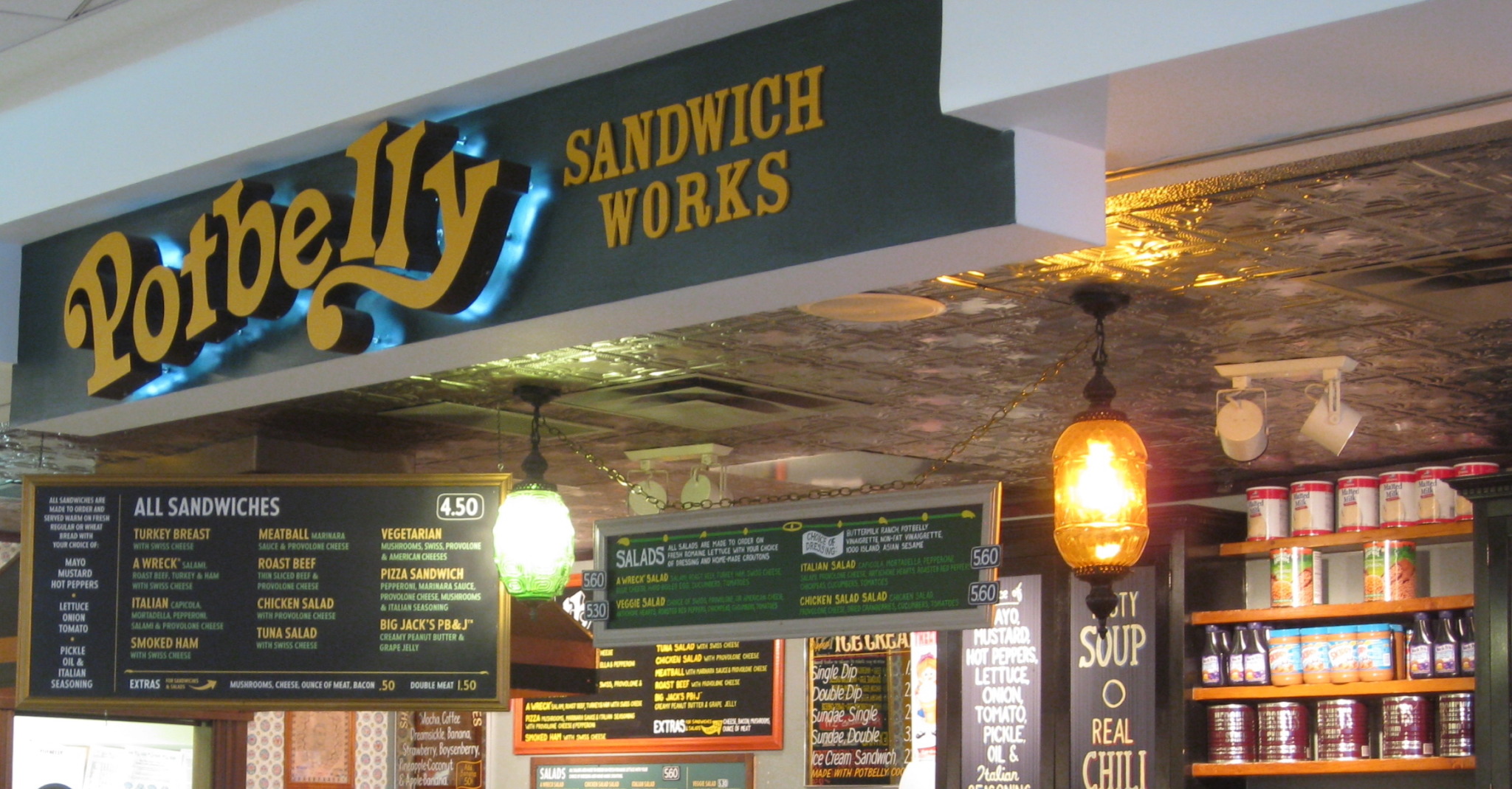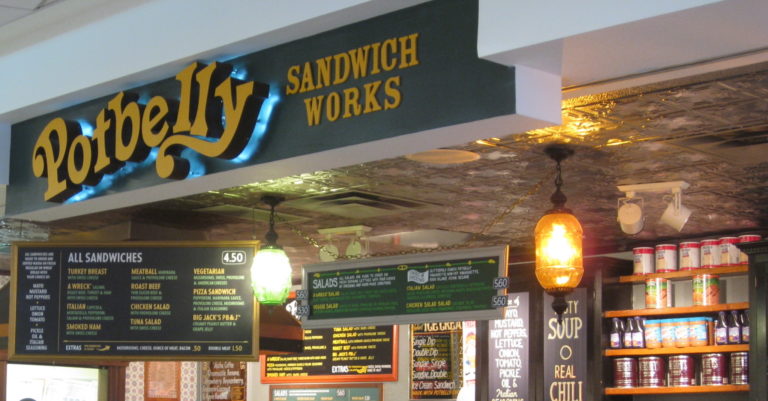 For those unfamiliar with Potbelly, you're missing out. This sub chain combines vintage flair with top-tier sandwiches at affordable prices. Though a national chain, Potbelly locations pepper around DC for decades, solidifying its place as a district staple. With storefronts on practically every other street, Potbelly is the go-to stop for a quick lunch as you explore the outdoor spaces. They offer sandwiches for everyone, from the meaty wreck to the ever-popular BLTA. Whether you're ordering dine-in, carry-out or delivery, everyone deserves a delicious Potbelly sub.
5. The Natural Gallery of Art's Sculpture Garden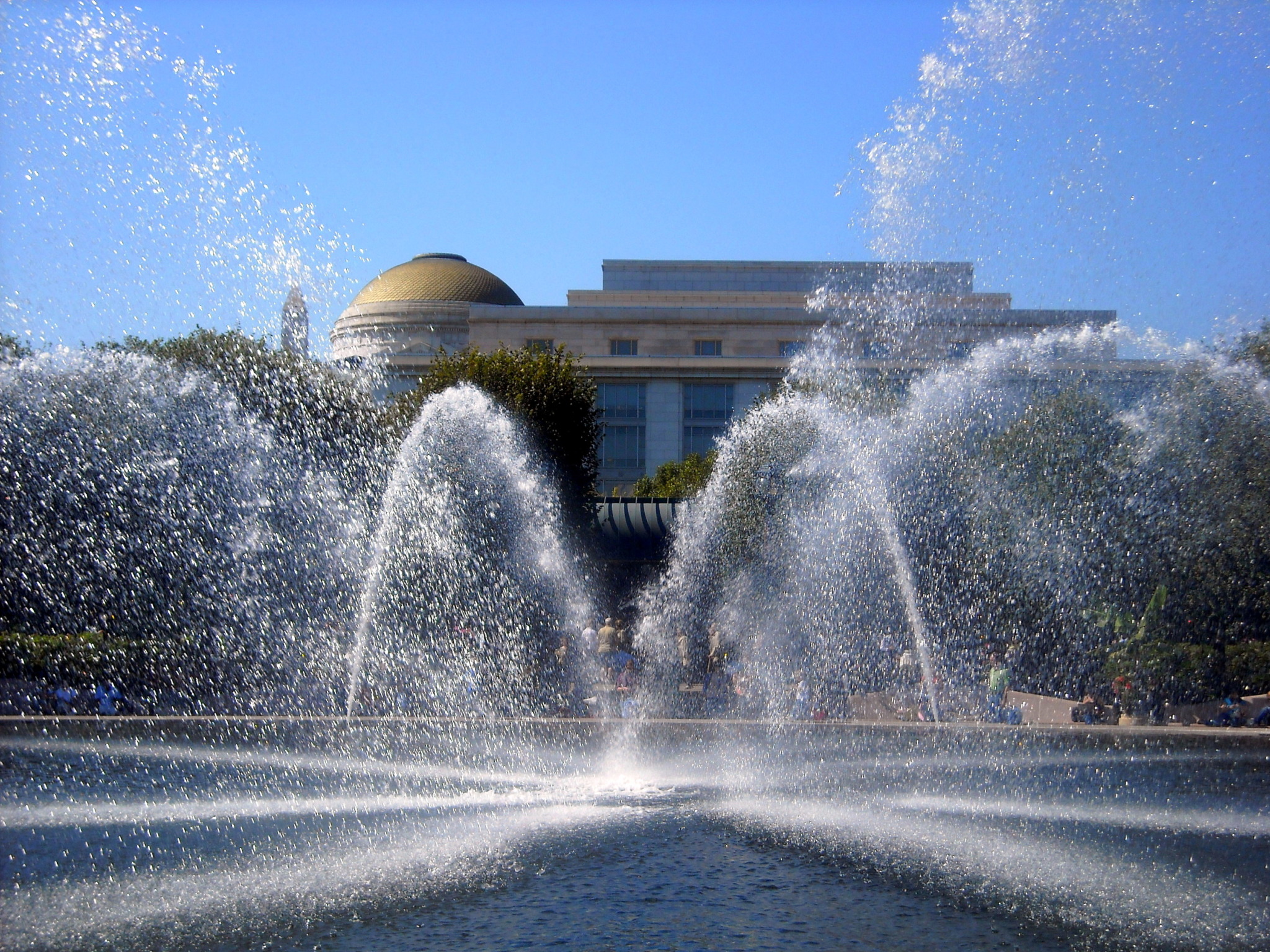 Though the gallery of art stays closed, the sculpture garden and other outside spaces remain open at limited capacity. From 11 a.m. to 4 p.m. daily, anyone can stop by and enjoy the famous works of 3D art, such as Bourgeois' Spider and Calder's Cheval Rouge, populating this free garden. While the spot depends somewhat on weather conditions, the six acres of outdoor space allow for social distancing and a pleasant walk as you explore the 21 sculptures. Whether the visit lasts a few minutes or a few hours, meandering through the outdoor art is a must-do.
6. District Doughnut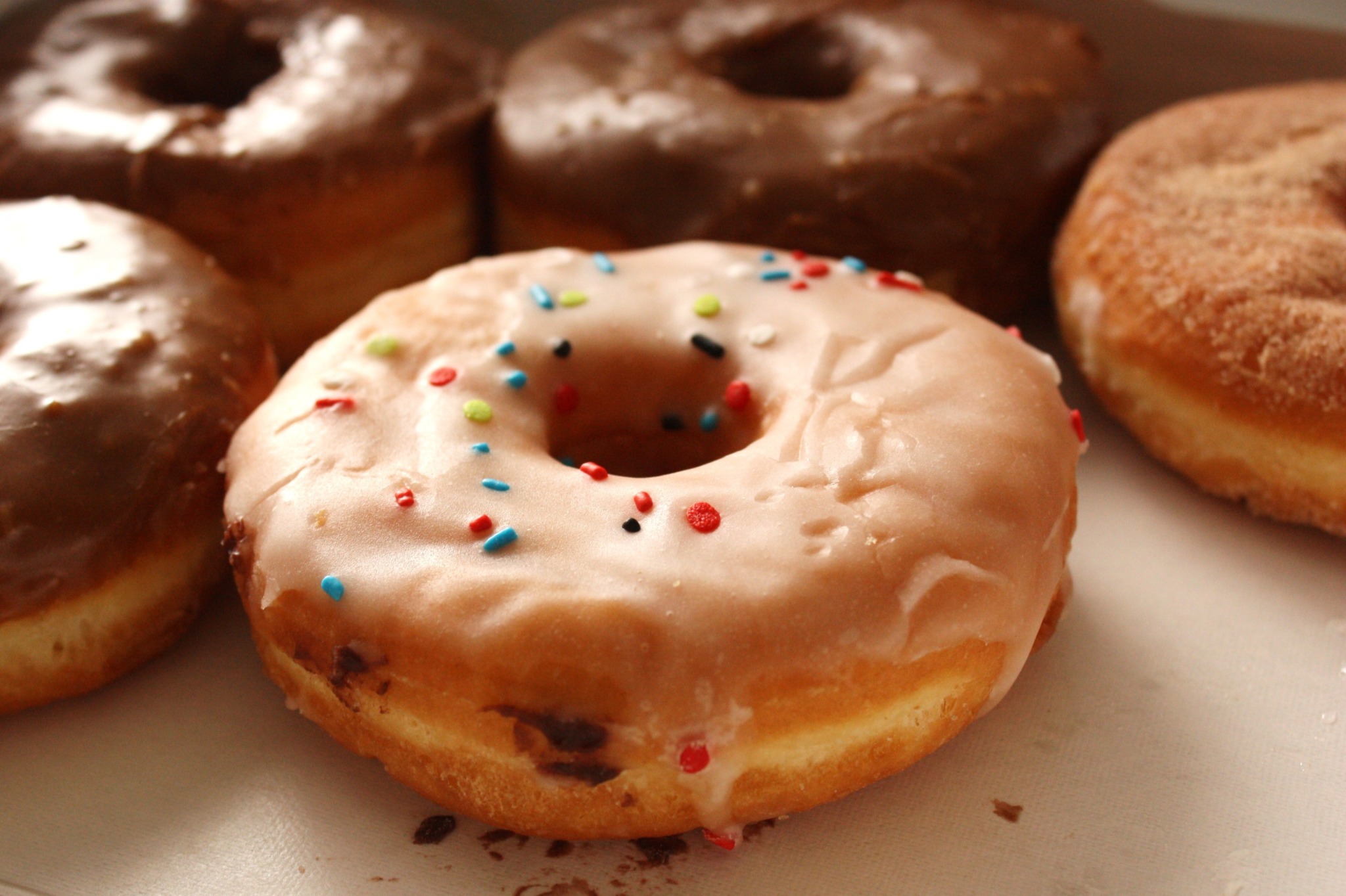 With strange and bizarre flavored doughnuts and a seasonal menu, District Doughnut confounds all doughnut shop expectations. A relatively new restaurant chain, already with multiple locations and offering delivery, this local treasure serves fresh coffee and scratch-made doughnuts daily. From classics like vanilla bean glazed and funfetti to strange and wonderful new combinations like sufganiyah and cookie monster, you've never had doughnuts like these. Ranked the best doughnut in the District for four consecutive years, this munch shouldn't be missed.
7. International Spy Museum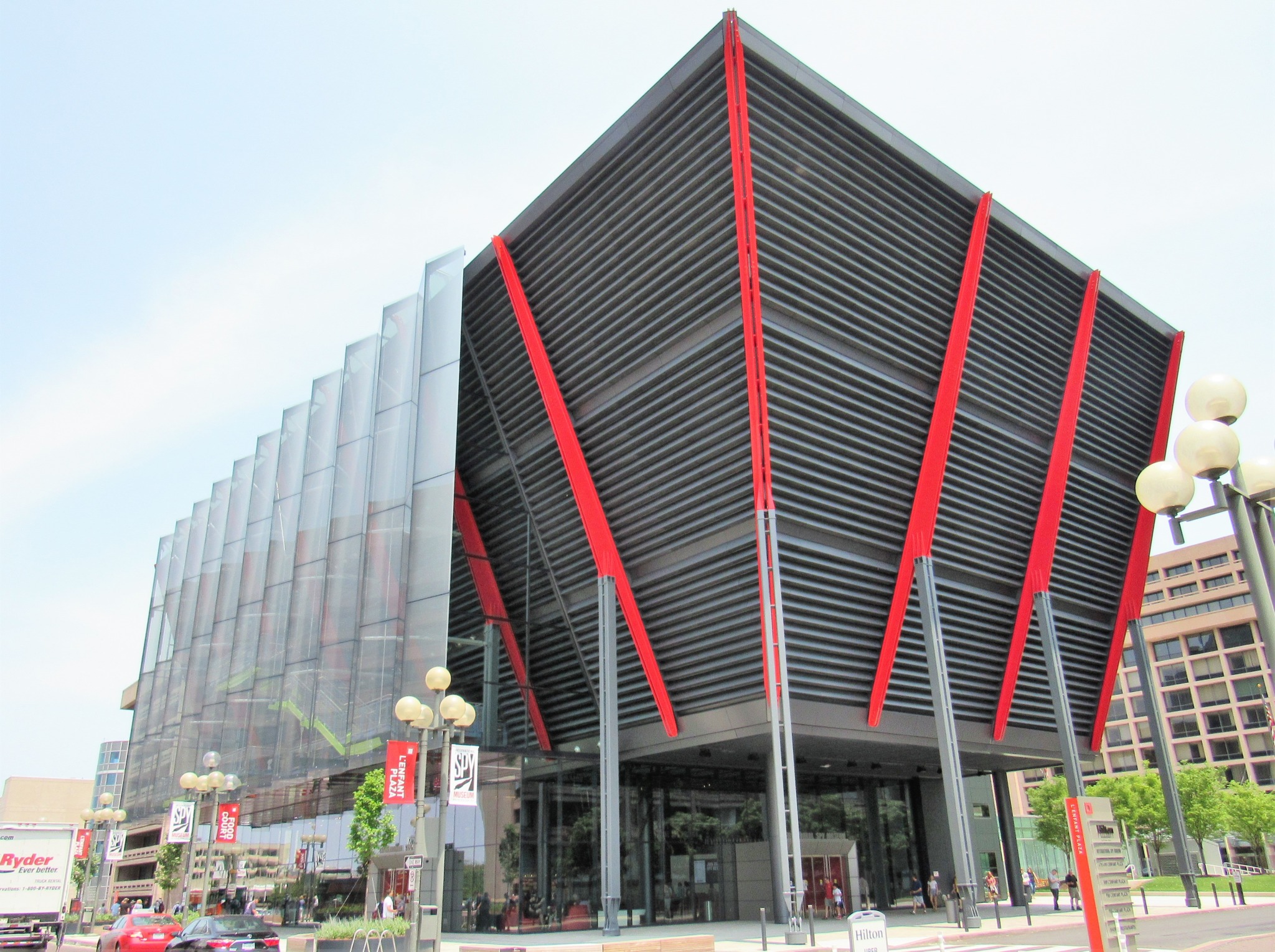 One of the most unique museums in the District, the International Spy Museum blends history and interactivity. If they so desire, visitors may choose a spy identity and complete challenges as they move through the exhibits, which span the entire history of espionage.
"The Spy Museum is an immersive experience that highlights how a spy does their job. It also demonstrates the impact that spying has on history," William & Mary senior Luke Scarano said.
The depth and quality of information provided, plus the mature interactive story (guests become spies and must remember their covers and solve complex problems) allows adults and kids alike to enjoy this classic DC staple.
"I love the ingenuity and creativity of the spy museum. I used to go there all the time as a kid and still love the interactive style of the museum. My favorite part is all of the amazing weapons they have on display," UVA sophomore Syd Kirk said.
Open on weekends for those with advance ticket purchases, mask up, stay spread apart and become spies in this underappreciated gem.
8. Georgetown Cupcake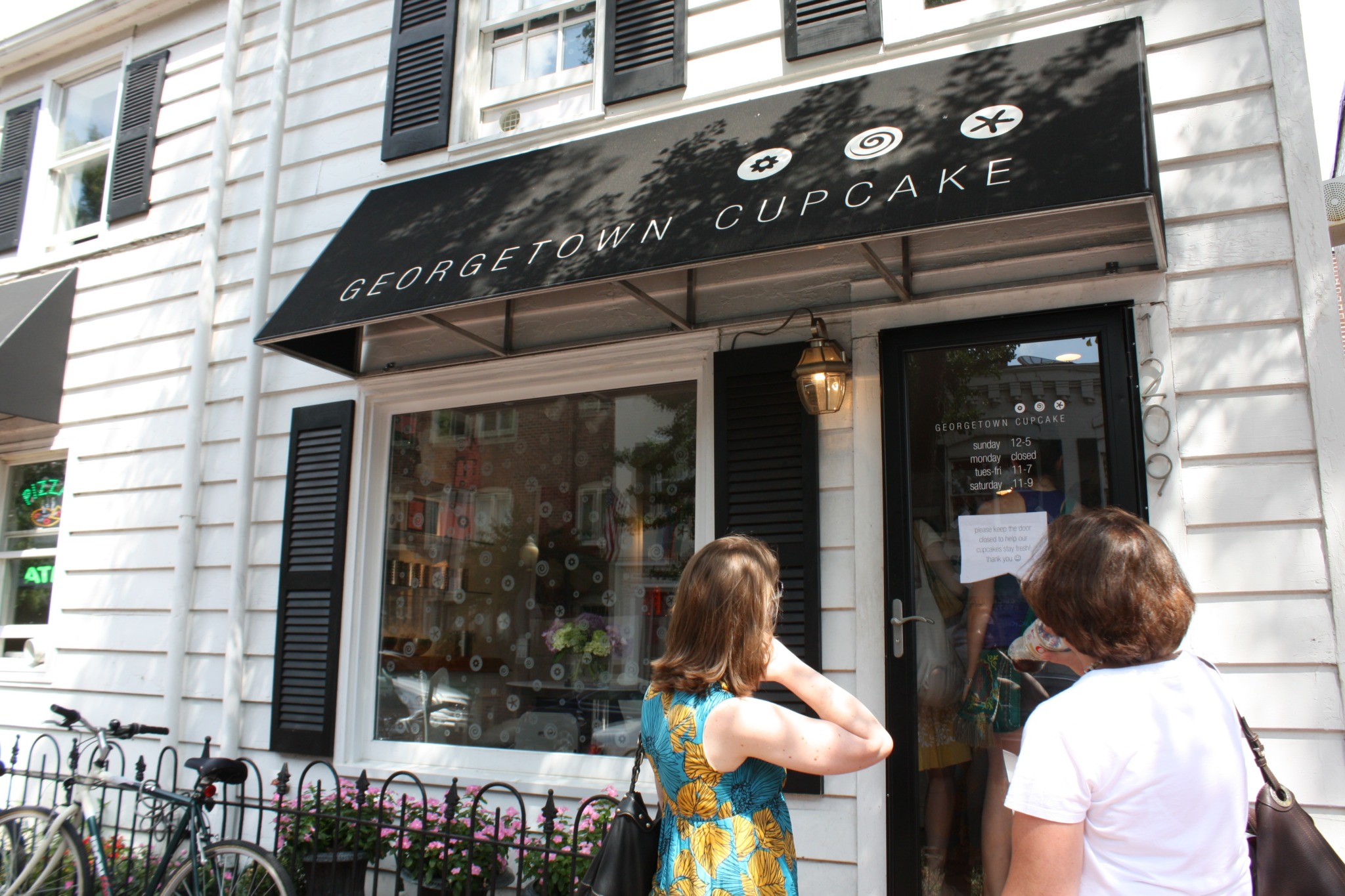 The prestige cupcake chain that started in Georgetown remains open for carry-out, and if you can get in the door, it's a must-try. Known for gourmet quality and around the block lines, Georgetown Cupcake boasts so much success that its founders even wrote two books and opened a distribution center, taking the business far beyond Georgetown.
"Georgetown Cupcakes has been busy as usual. Always a line out the door, but the cupcakes always make the wait worth it!" Graf said.
After all, who wouldn't want to try Double Milk Chocolate Birthday or Vanilla2? It may not be immediately in DC, but Georgetown is just across the river and worth the few minutes' walk.
9. The Phillips Collection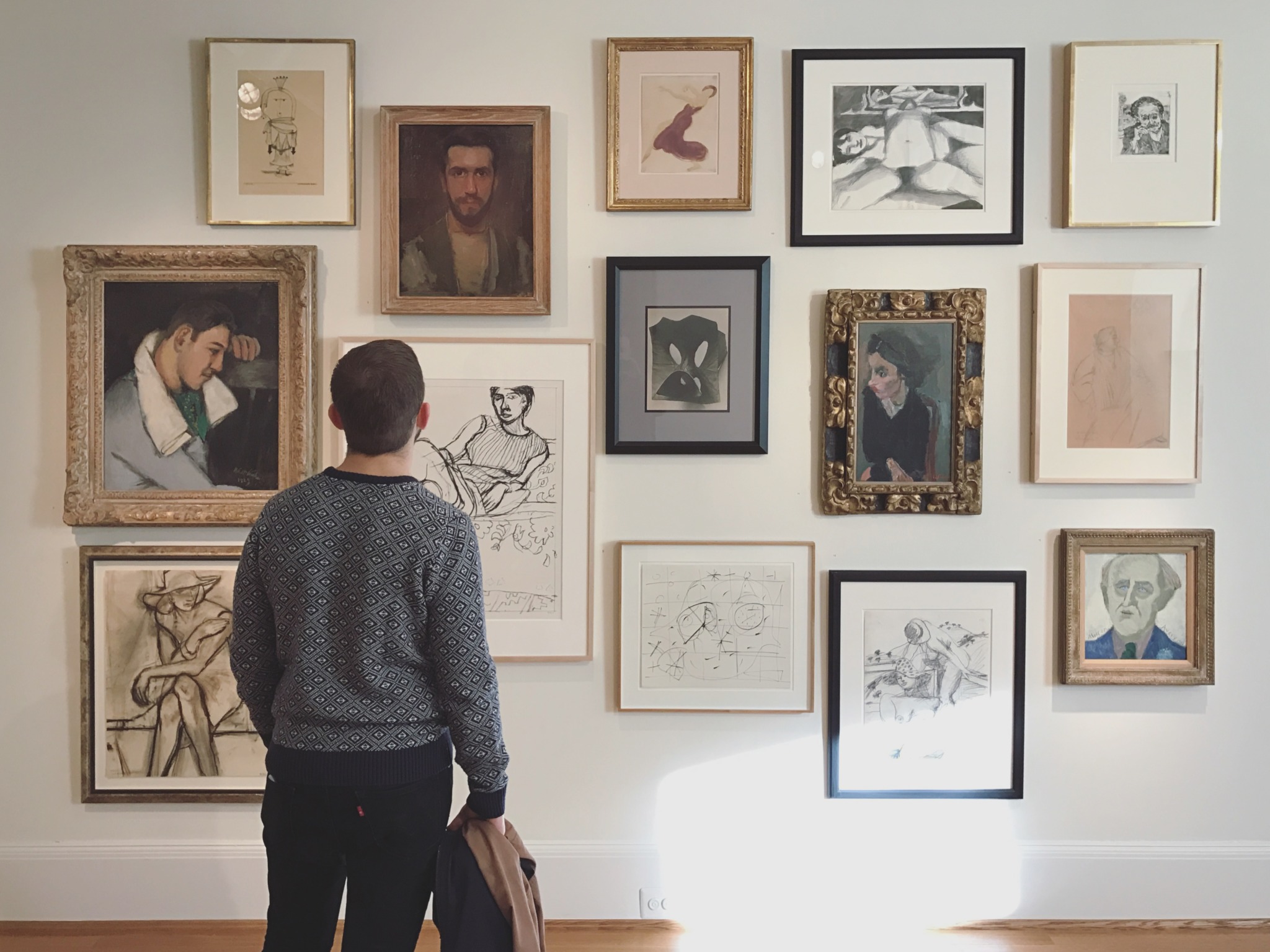 For those planning to visit in March, the esteemed art museum known as the Phillips Collection will reopen and celebrate its centennial exhibition. The exhibition called "Seeing Differently: The Phillips Collects for a New Century," runs from March to September and covers 200 works from the 1800s until now, exploring art from the collection that speak to social change.
Additionally, this is the first large showcase of the museum's permanent collection in a decade, so this run may be an opportunity to see some of the Phillips Collection's rarer pieces, such as Degas' Dancers at the Barre, Picasso's The Blue Room or Van Gogh's The Road Menders. If you can be there for the exhibition's run, mask up and stroll in to gaze upon the masterworks.
10. Farmers and Distillers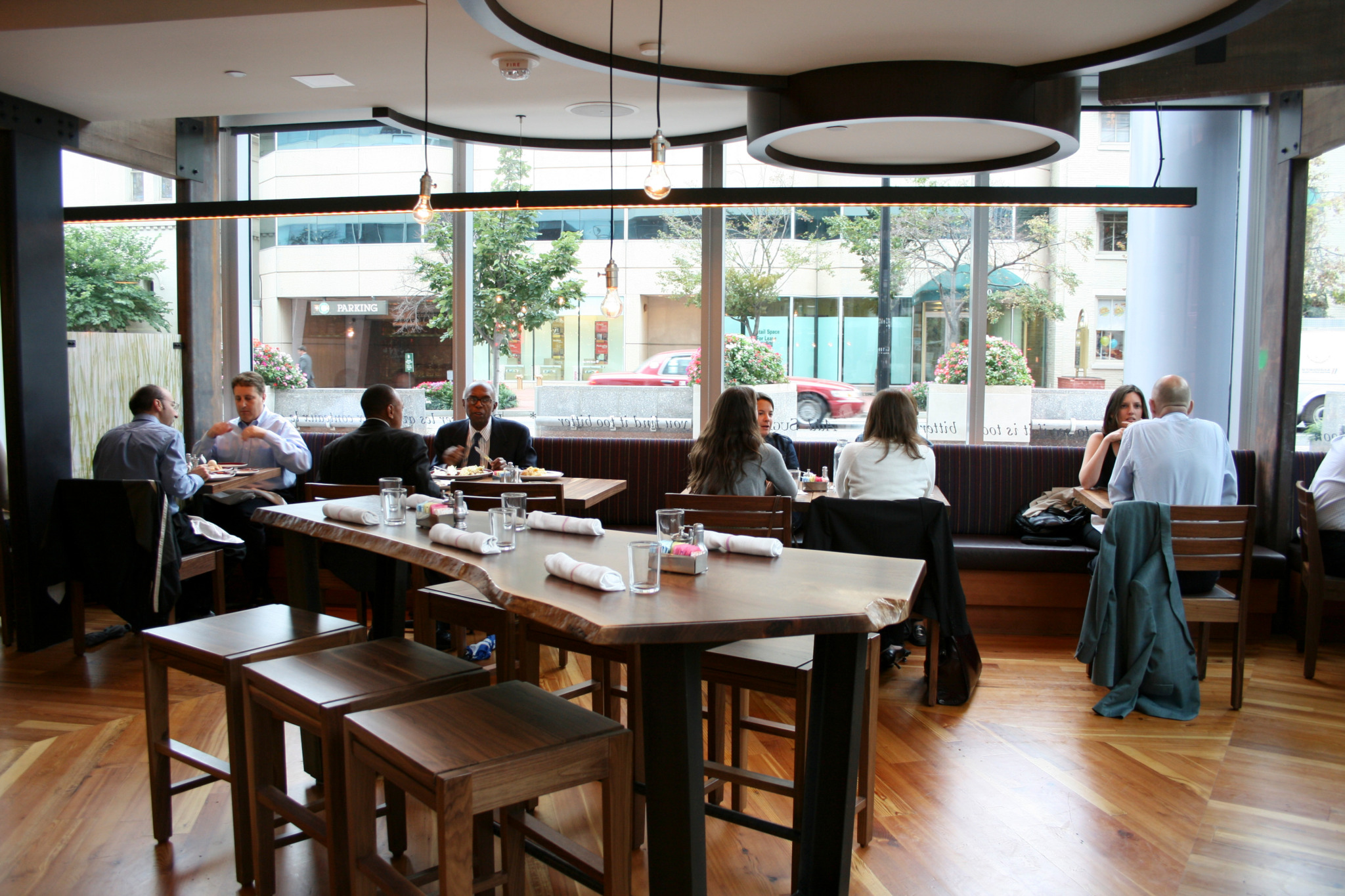 The best location of the famous local restaurant group, Founding Farmers, Farmers and Distillers serves up high quality classic American cuisine. These locals go a step farther, blending in the Asian flavors of the communities that surround the location.
Whether you're craving a Jefferson doughnut, fried chicken or the signature cumin lamb, the menu has a great option for everyone. Known both for its atmosphere and amazing brunches, everyone visiting should do their best to secure a table in the spacious dining area. Even if you can't make it to Farmers and Distillers, the other Founding Farmers locations also remain open for business and worth a visit to grab a bite.