What better to bond with your college buds than hitting the open road on a free weekend? Though Williamsburg is full of charming restaurants and historical sites, every William and Mary student will want to escape every once and a while. Luckily, Virginia and the nearby states have plenty of amazing places to travel to. So, whether you want an escape from the pandemic or just a getaway with friends, there are plenty of amazing road trip opportunities from William and Mary, from day trips to weekend romps.
Without further ado, read on for the top 10 Road Trips from William and Mary.
1. Half Day: Colonial Parkway (Jamestown to Yorktown)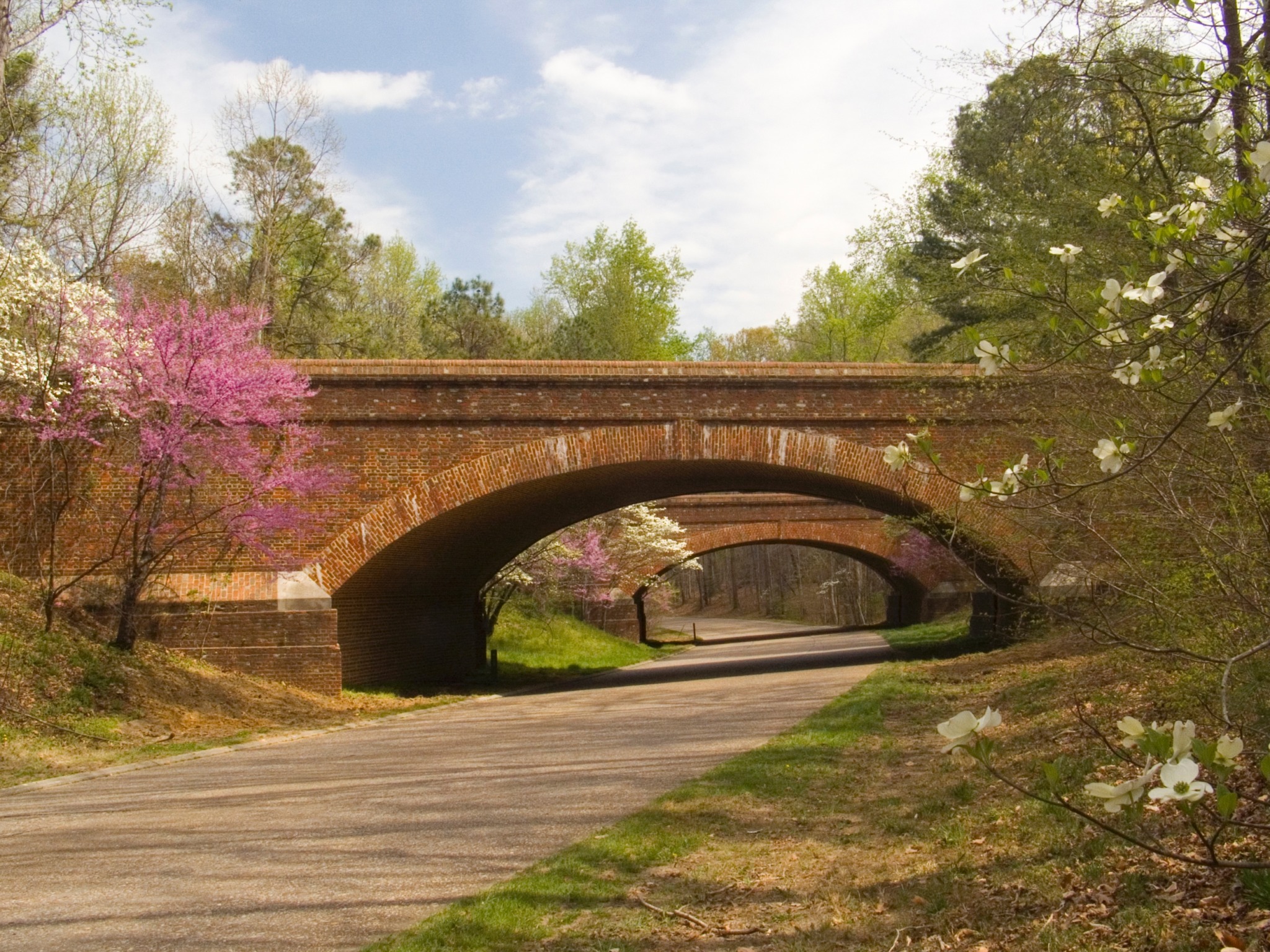 A 50-mile roundtrip, the Colonial Parkway's beautiful drive runs from Jamestown to Yorktown, hitting other major locations around the aptly named Historical Triangle. A half-day to day-long trip, the drive offers plenty of scenic views and ends with delicious riverside eateries in Yorktown, such as Riverwalk Restaurant and Yorktown Pub. Special attractions along the route include Jamestown Fort, the first permanent colony founded in 1607, and Yorktown Battlefield, the famous victory that ended the Revolutionary War.
If you enjoy exercise, you can absolutely bike this short trip, weather permitting. The James River is a wonderful spot for fishing if you're willing to invest some money to get the gear for catfish," William and Mary senior Mac Agnew said. This trip works great for enjoying an escape during quarantine since most of its destinations are outdoors. Make sure to bring an umbrella or sunglasses—whichever the weather calls for.
2. Day Trip: Richmond, VA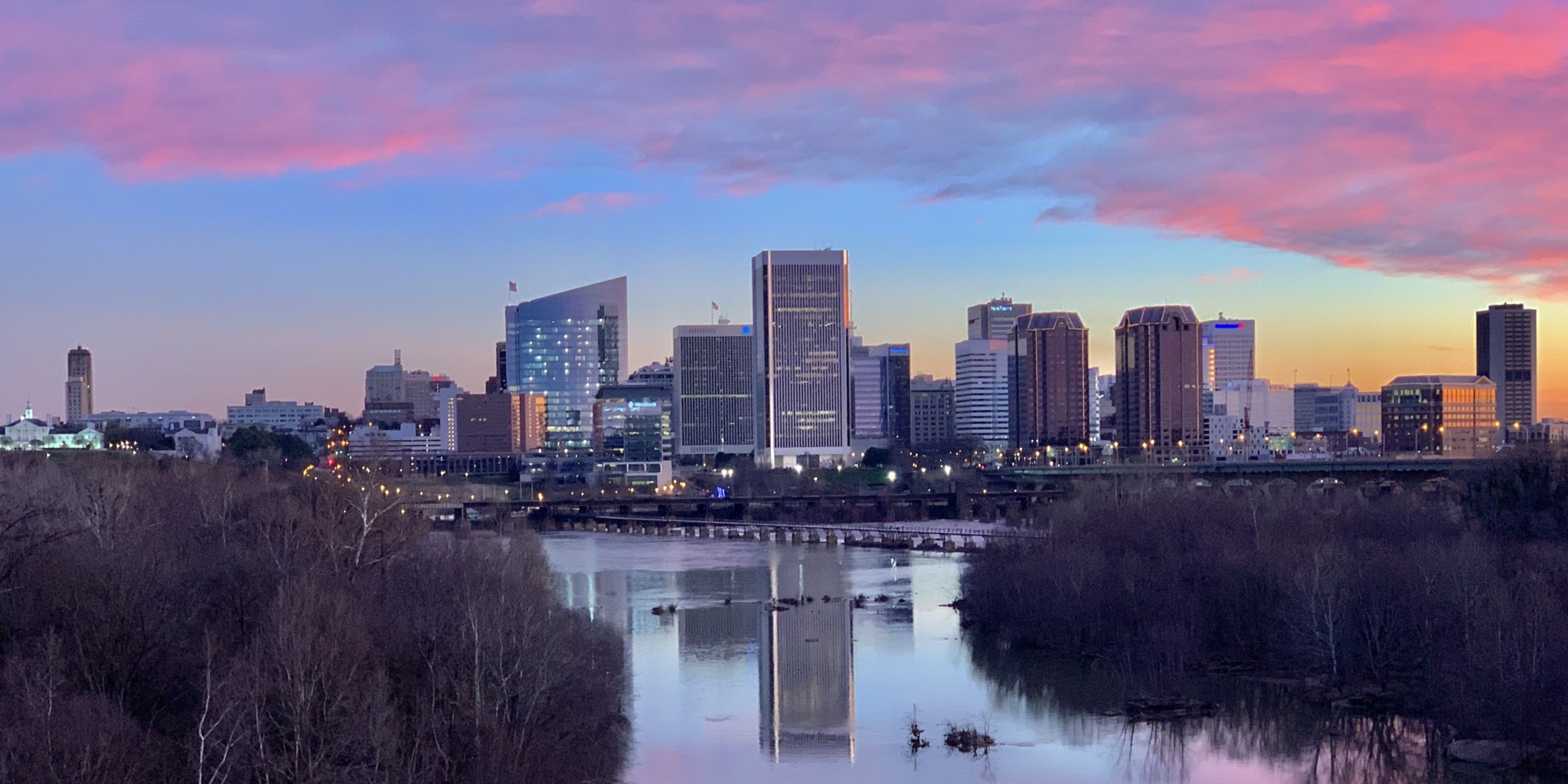 For a slightly longer trip, head over to Richmond, a 50-minute drive from William & Mary campus! Whether you're going to visit friends at one of the city's many universities, or just enjoy the city, Richmond has plenty to do. Between art museums, parks, botanical gardens and a solid nightlife, visits to Richmond always excite.
Like many other Virginia road trips, Richmond can work as both a day trip or a whole weekend getaway. "A lot of fun places there include the River Walk, Cary Town (it's a bunch of niche shops and restaurants), and the historical monuments/museums," William and Mary junior Matthew Polito said. If you travel during the pandemic, plan your trip to Richmond in advance and find out if businesses, like restaurants, shops, and museums have changed their hours around the pandemic. You may want to adjust your travel time to make sure you can enjoy all the destinations.
3. Day/Weekend Trip: Charlottesville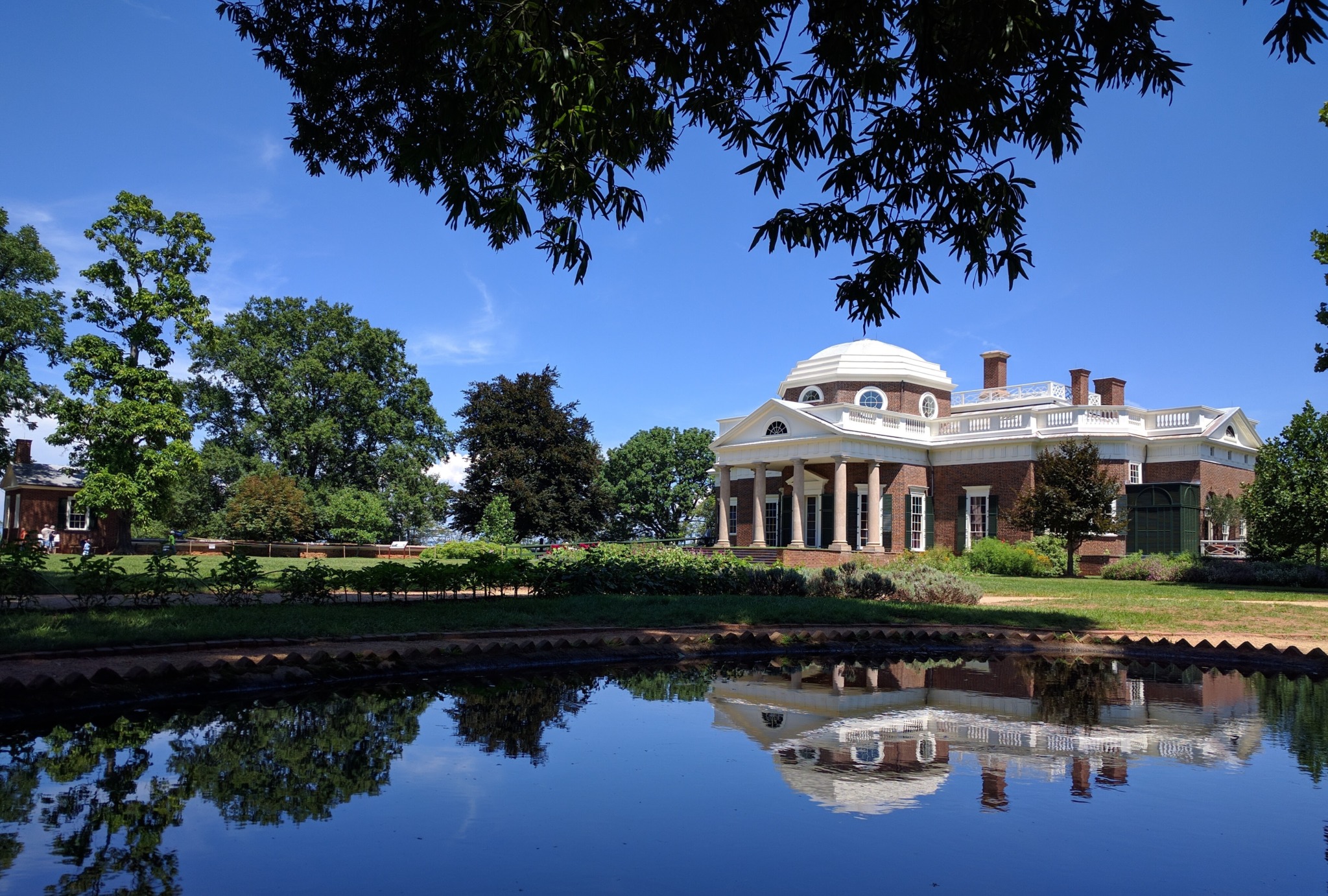 For a little less than two hours of driving, you can reach another popular college town: Charlottesville, Virginia. The University of Virginia has a pretty campus (almost as nice as William and Mary's) and plenty of people (old high school friends or potential new college buds) attend the big state school.
In addition, Charlottesville has a great walking mall, called the Historic Downtown Mall, with plenty of space to social distance as you explore. "A lot of students like to spend time in downtown Charlottesville where there are a ton of restaurants with outdoor seating, movie theaters, clothing shops, books stores, and more," University of Virginia sophomore Syd Kirk said. The surrounding area contains many orchards and vineyards, so stop by for some socially distanced apple picking, or (if you're 21+) check out the wineries and cideries. With the walking mall open 24 hours and UVA always lively, a trip to Charlottesville almost guarantees non-stop fun.
4. Day Trip: Skyline Drive/Shenandoah National Park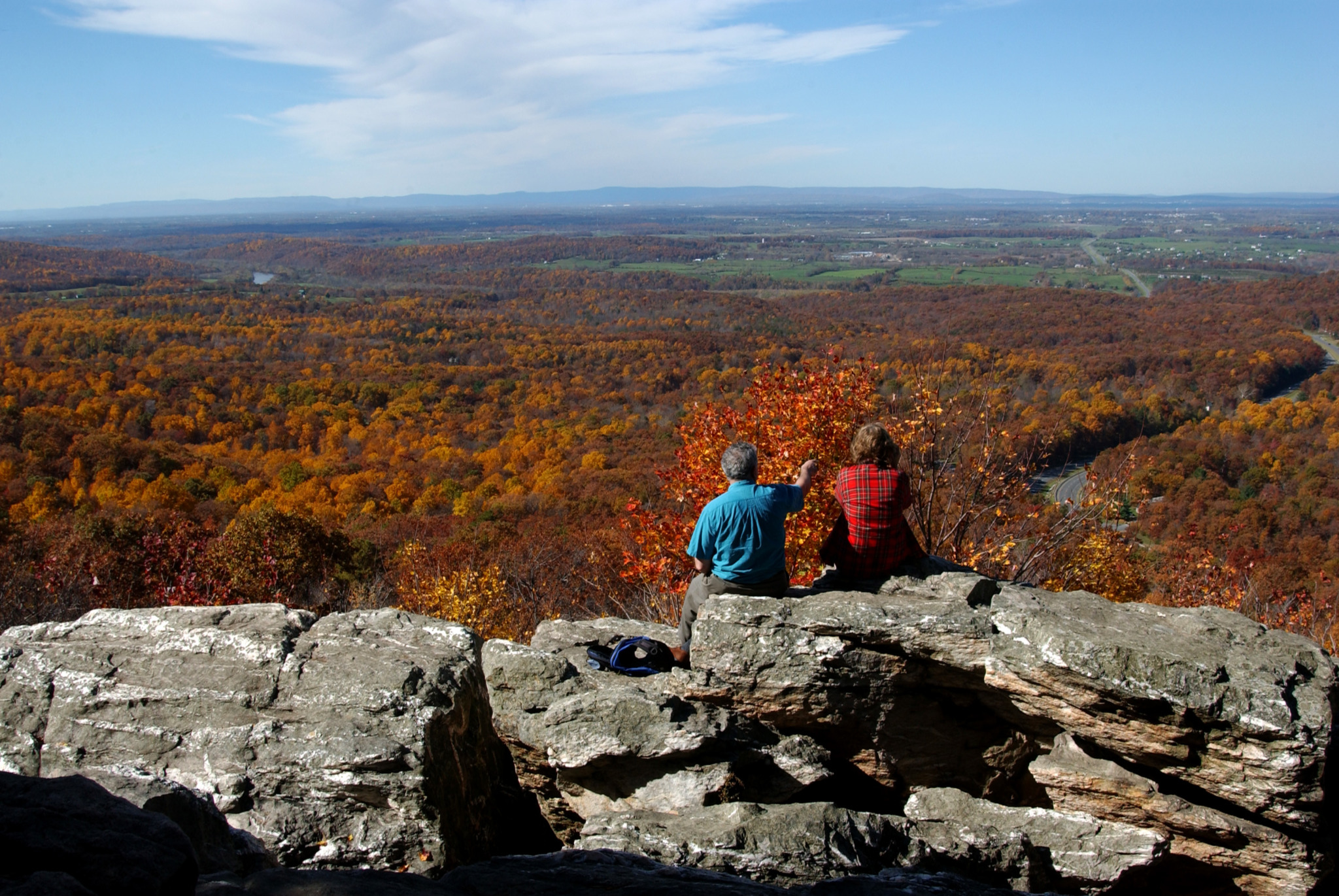 Skyline Drive is this author's favorite trip on the list. A beautiful winding road that runs through Shenandoah National Park, Skyline Drive has a hundred miles of forests, mountains, ridges and scenic overlooks. Starting at Front Royal and ending just 30 minutes outside of Charlottesville, Skyline Drive definitely fills a day with constant driving, but a good playlist, a car full of friends and the views more than makeup for all the time behind the wheel.
You can also make stops along the way and grab photos at the overlooks, or even go for a few hikes through the National Park, all of which are lovely any time of year. "There are also a lot of really popular hikes within an hour drive such as Humpback Rock, St. Mary's, and the SNP, which have beautiful views," Kirk said. If you really love the outdoors, you can even spend the weekend backpacking in the woods. For the extra COVID-19 conscious, pack snacks and simply enjoy the day in the car, rolling down the windows and doing car picnics with friends, never needing to head inside.
5. Weekend Trip: DC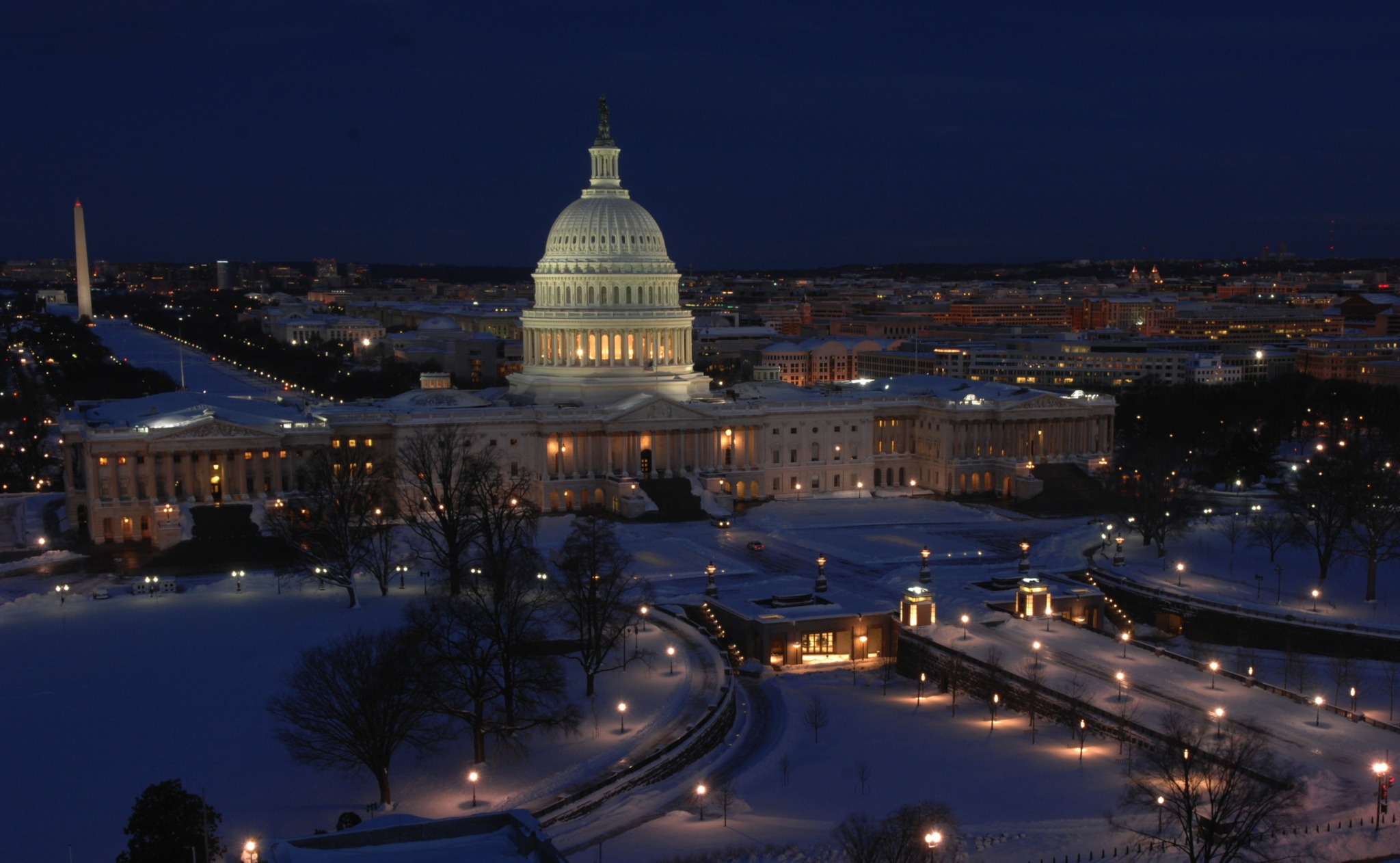 For all the William and Mary students who aren't just transplants from the Northern Virginia area, the Nation's Capital is a must-see. Washington DC has tons of amazing sites. Visit the Smithsonian Museums, the Memorials, the Washington Monument, the Capitol, the Treasury and so much more. Whether you get lost in one of the amazing independent museums or traverse a historical landmark, DC houses amazing sites and plenty of great ways to spend your time.
A bigger city than others mentioned, DC has an amazing selection of restaurants. For barbecue lovers, Hill Country Barbecue on 7th street offers top tier meats and sides, and if you're on the move, you can never go wrong with a Potbelly's sandwich. Take advantage of the green spaces like the national mall if the weather is pleasant, both because they can be pretty and because it will keep you socially distanced. Also, DC is another popular college town packed full of Universities. While it might require the whole weekend, DC is a great trip for any William and Mary student with more time.
6. Weekend Trip: Raleigh, NC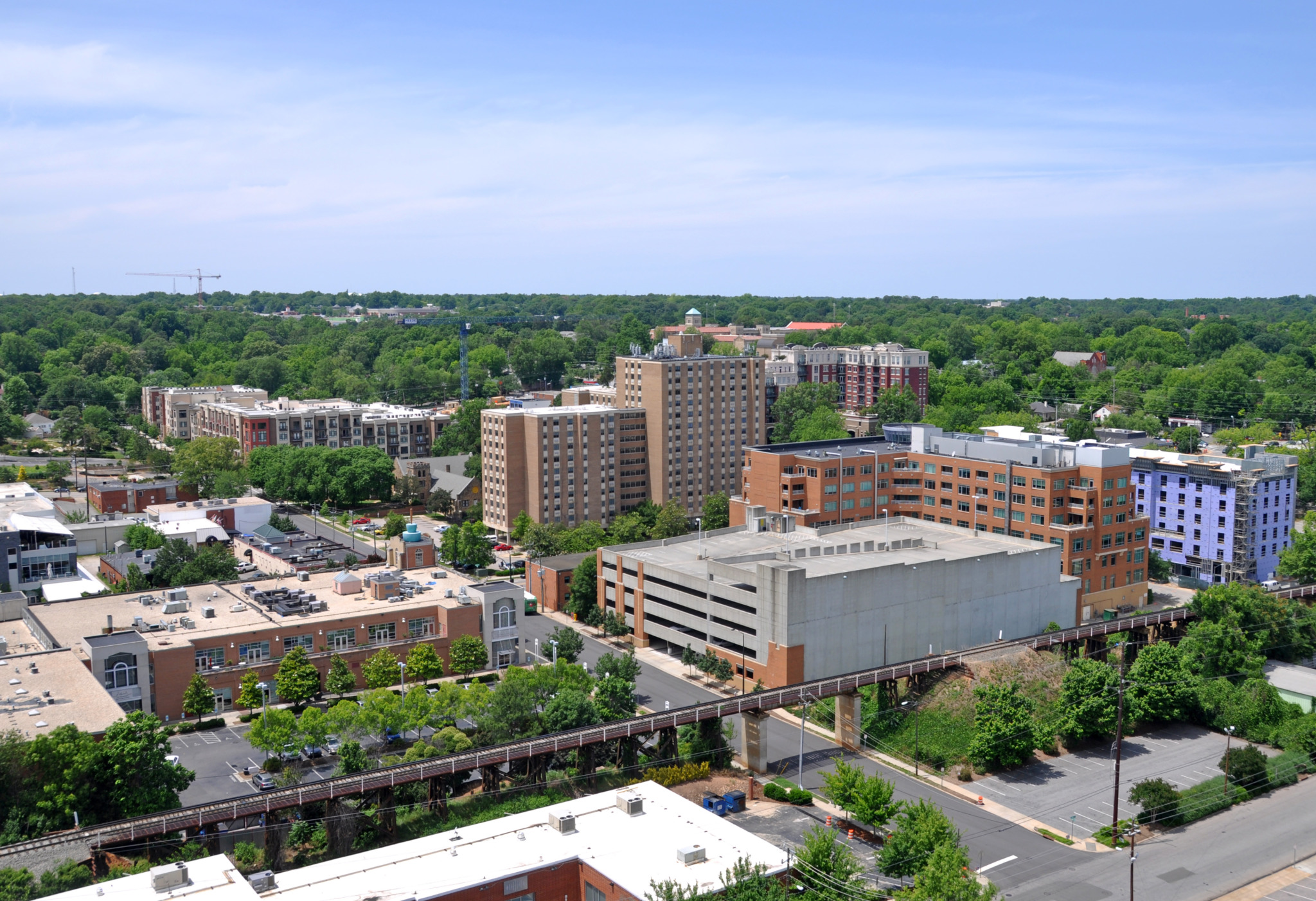 For members of the Tribe with the time to drive three hours on a weekend, Raleigh is different, hip, and enjoyable. Besides the obvious adventure of leaving Virginia, Raleigh has some incredibly unique attractions. Pullen Park, founded in 1887, houses one of the world's oldest amusement parks and is gorgeous to boot. Take advantage of the many outdoor opportunities around Raleigh, both because they are some of its best spots to visit and because they provide space to distance.
The city has plenty of classics, like great museums and good eats, but the area is also a stop on the Mountains-to-Sea trail, a 1,000+ mile from the Smokies to the Outer Banks, so hikers can absolutely find adventure in Raleigh. One final highlight, Raleigh has massive nearby Botanical Gardens, which make for a great little romantic stop. A unique roadtrip, every William and Mary student should find a weekend to visit Raleigh.
7. Weekend Trip: Chincoteague and Assateague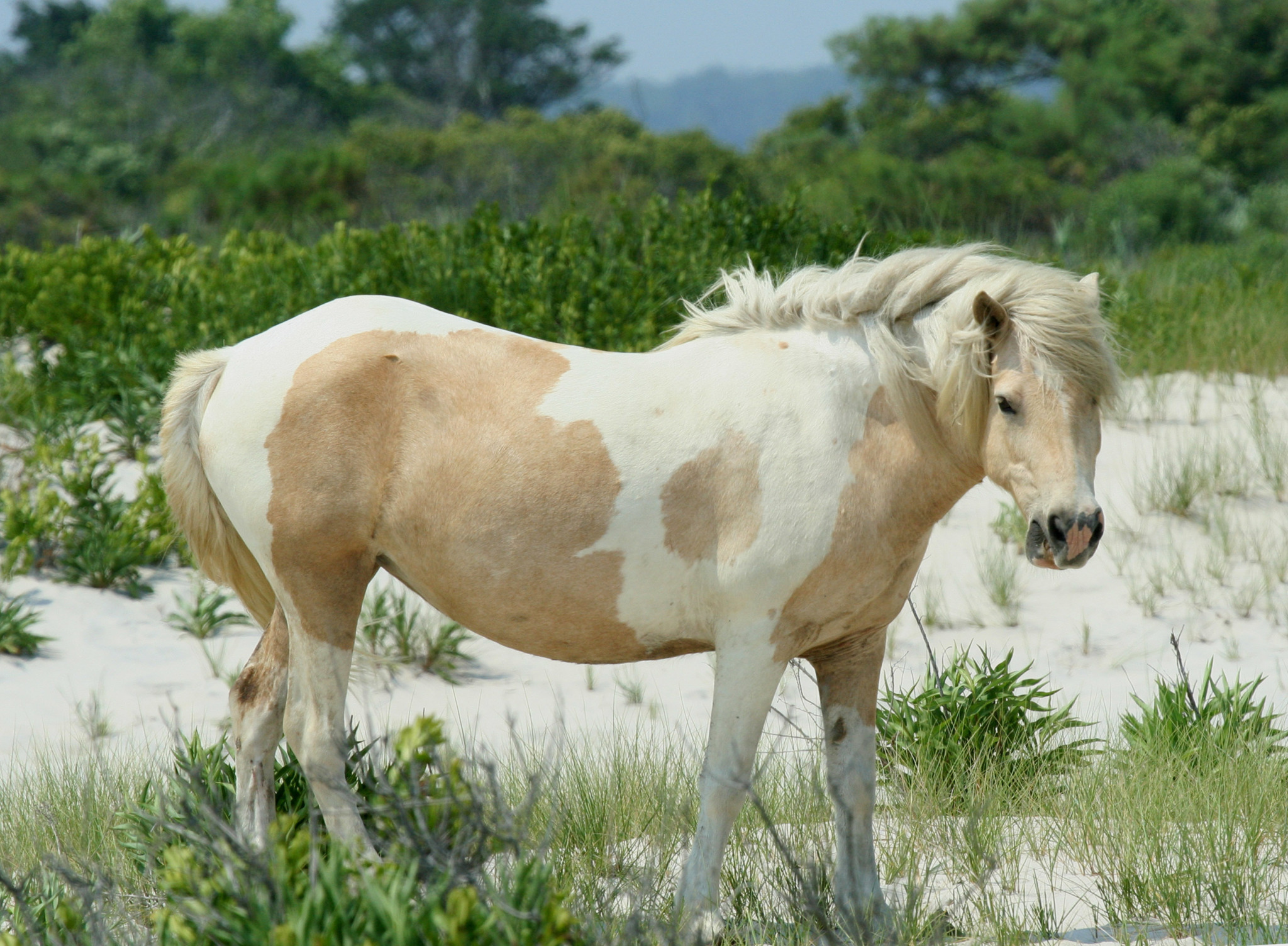 Another three-hour trip, most visitors come to Chincoteague and nearby Assateague to see the amazing horses who call the islands home. "Chincoteague is great if you do the kayaking trip to check out the wild horses," Agnew said. Make sure to check that the tours and similar events are still happening, since the horses and tours are popular reasons to attend, and hours may have changed due to the pandemic.
Aside from the obvious stops to see these beautiful animals, the islands offer great places to relax. Gather around a beachside campfire with your road trip friends, watch NASA launch rockets from the nearby Wallops island, climb Assateague lighthouse, swim at the recreational beaches and enjoy the many trails winding through the islands. For travelers on a budget, visit the campgrounds on the islands. Don't miss this amazing and unique getaway from campus.
8. Weekend Trip: Nag's Head, NC
Another trip to North Carolina, Nag's Head lies two and a half hours from Williamsburg, making it a great choice for any William and Mary students looking to enjoy a beach vacation. The Outer Banks offer both adventure opportunities for the backpacking folk, and also great chances to swim and relax.
Maybe the most versatile of the locations, Nag's Head has lots of great options, such as Beach Driving, a special activity where you can safely take your car onto parts of Nag's Head beaches for a nominal fee, which normally isn't available for environmental reasons. As long as you mask up and find a distanced spot, beaches can be safe places, just stay away from crowds. Once COVID is over, if you want more than just friendly road trips, it even makes a great destination for an organizational formal. All in all, Nag's Head has great things to explore.
9. Long Weekend/Spring Break Trip: Kiawah Island, SC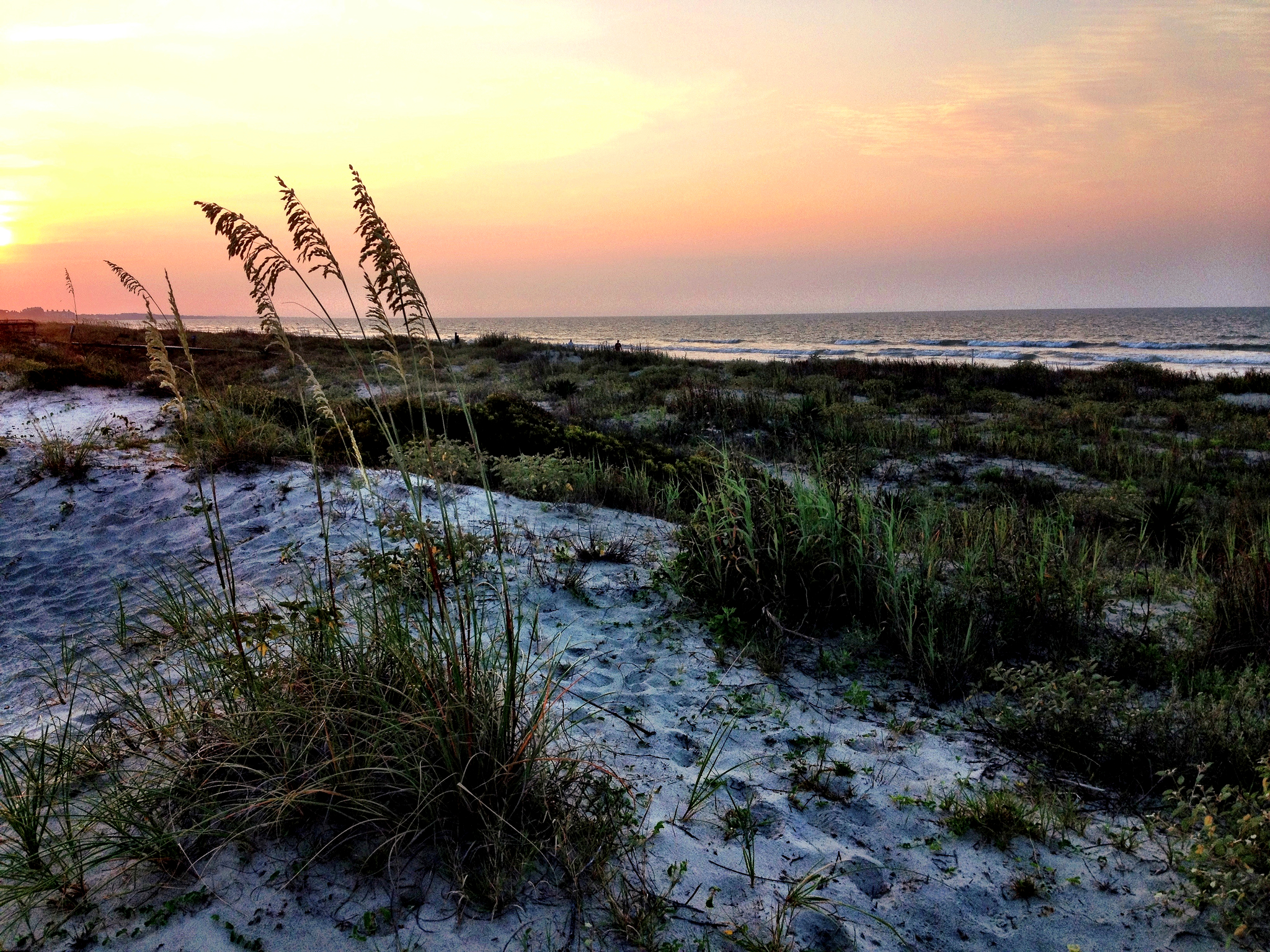 If you really have a lot of time on your hands, take the longer drive down to South Carolina. A hidden gem, Kiawah Island is a beautiful bike-friendly island full of quiet beaches, unique wildlife and even several golf courses. A great senior-year travel destination as a farewell to college, Kiawah's seclusion feels special and private, but happening enough to keep you entertained for the whole adventure.
Kiawah slips below many people's radars, so if you have the time to make the long trip, you can expect the area to be pretty free and open. Most helpfully of all, Kiawah has a great variety of housing options, from renting a bungalow to staying in a resort. Kiawah Island Golf Resort, for example, offers villas, homes, golf course cottages and the Sanctuary hotel, so every budget will be happy on the island.
10. Long Weekend/Spring Break Trip: Charleston, SC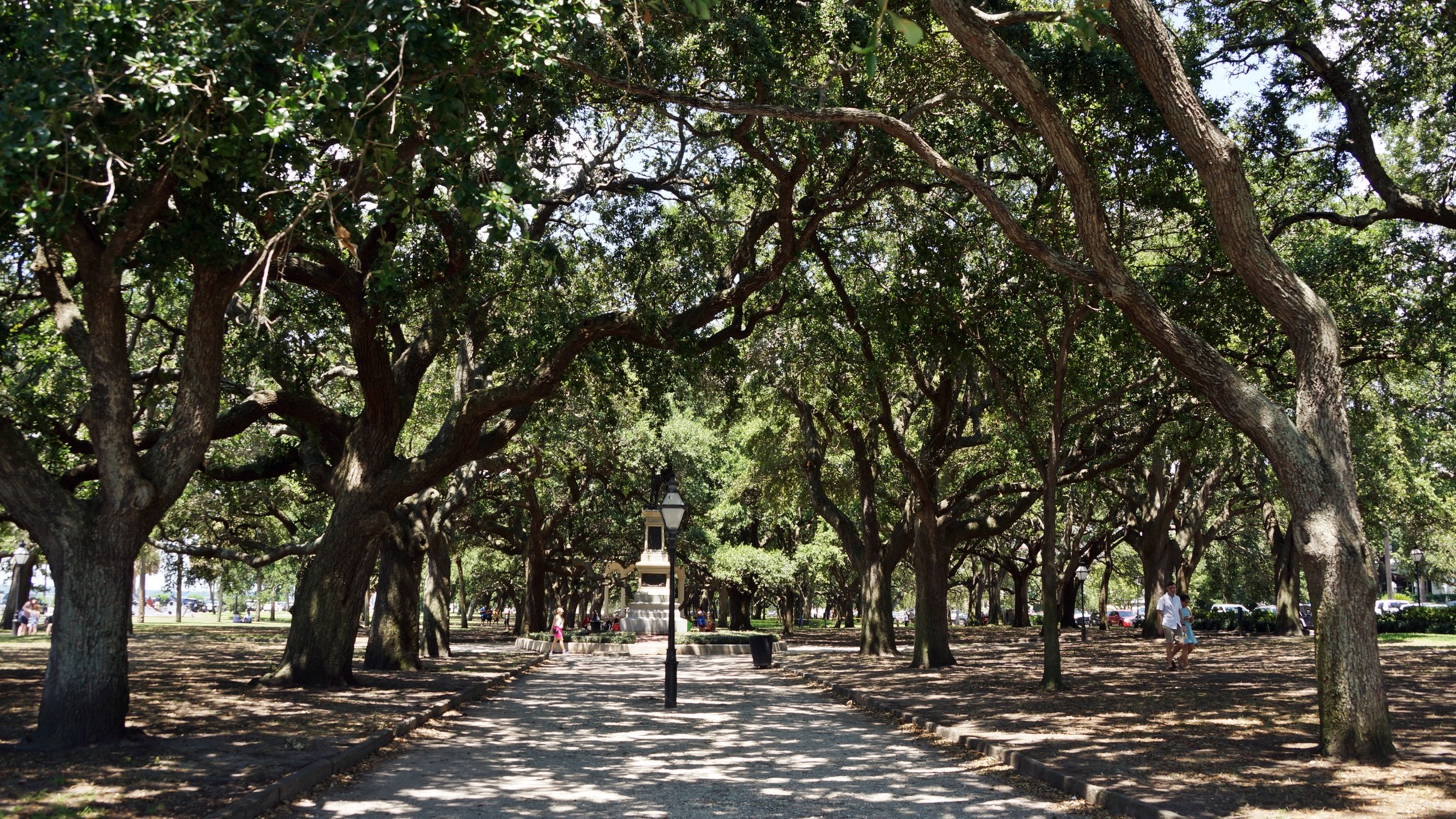 If Kiawah Island wasn't the big trip you were looking for, try heading a little further inland to Charleston. Another long trip, you probably should have several free days to truly enjoy all the city has to offer. Always experiencing good weather, Charleston has beautiful parks to explore and plenty of history to learn about. Check out famous areas like The Battery, and once you start to get hungry, visit one of Charleston's amazing restaurants.
While the eateries might be a bit more expensive, the delicious food and local flair make patronizing them well worth it. Lastly, touring Charleston should be mandatory, so hop on a boat in the harbor or go get spooked on a ghost tour. Make sure that the tour you want to book enforces masks and distancing. Some places do not require local businesses to follow CDC guidelines, so check individual business policies to make sure that you'll be safe.