Remember that eighth-grade field trip you took to D.C.? You probably took a tour of the capital building, saw the Lincoln Memorial and maybe stopped by the Air and Space Museum. Whatever brings you to the city this time around, D.C. has a lot of little known fun to offer for those who can't exactly go around day-drinking.
Enjoy these 21 thing to do in D.C. for those years between eighth grade and finally being legal.
1. The National Portrait Gallery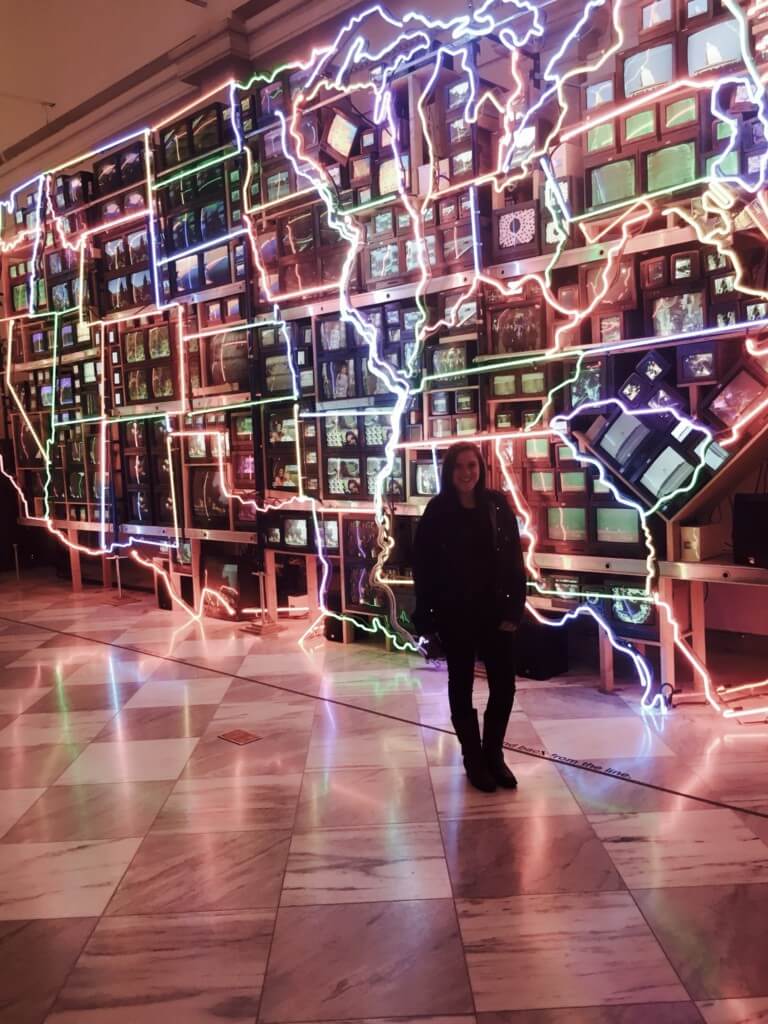 "A lot of museums in D.C. are free, but none of them are as universally appealing as the NPG," said American University freshman Emma Meagher. Contrary to popular belief, the National Portrait Gallery has pretty much every art genre you can imagine, from Kehinde Wiley to Rembrant. With its central location and zero dollar entry fee, you can easily pop in and just walk around for a minute on your way to dinner. Or skip dinner and stay there forever because this place takes hours to really explore.
Who to go with: Stop in by yourself so you can take your time overthinking each piece of art you cross paths with.
2. Busboys and Poets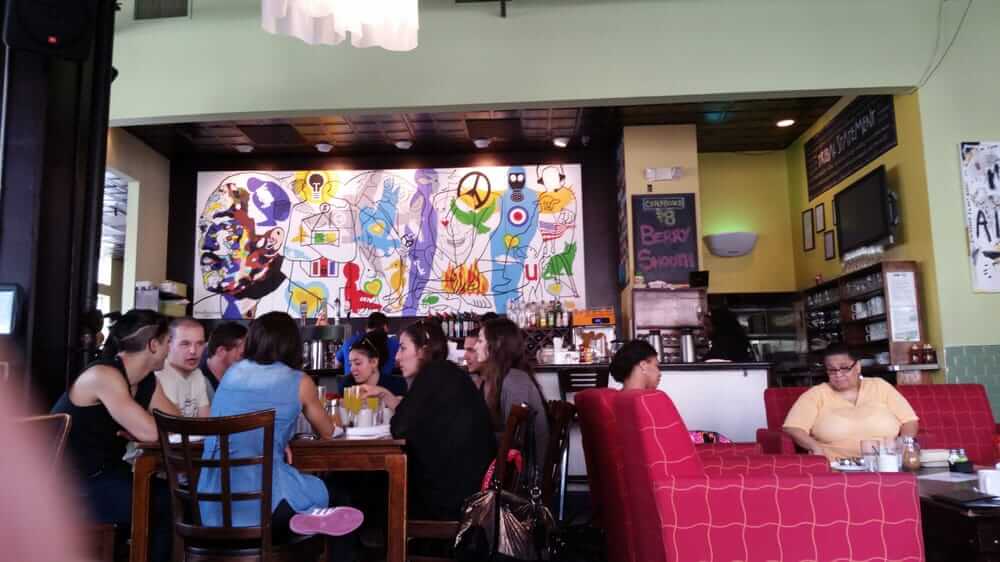 "Grab a bite to eat at Busboys and Poets," said Georgetown University junior Mary Zuccarello. Easily the coolest and most hipster place to eat in D.C., Busboys and Poets is way more than just a sit down restaurant (although in the restaurant vein, try their to-die-for sweet potato pancakes—you will not regret it). Generating its name from Langston Hughes, who worked as a busboy before becoming a poet, this restaurant also has slam poetry evenings and a bookstore selling books primarily on the topics of oppression, resistance and revolution in its lobby, Politics and Prose.
Who to go with: Your friend who went to the women's march (and actually kept her promises to continue protesting for her rights after that).
3. Capitol Hill Books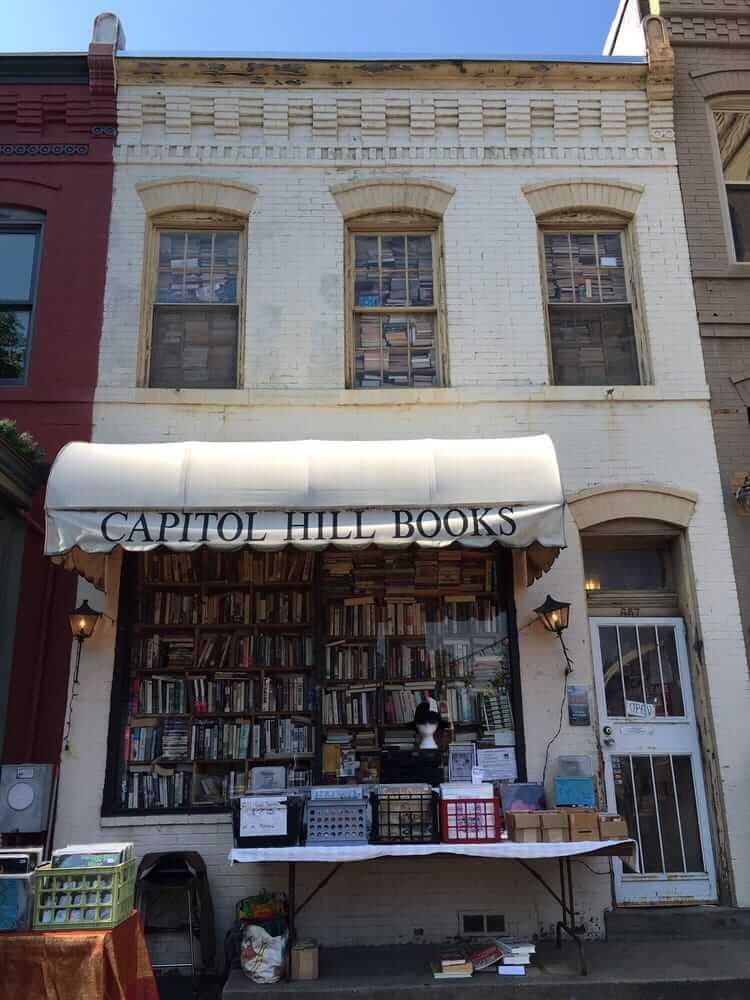 Speaking of books, you absolutely have to visit D.C.'s best bookstore if you consider yourself literary. Capitol Hill Books in Eastern Market looks like a regular old city townhouse on the outside. However, venture inwards and you will find an old home packed top to bottom with the best selection of used books you could imagine. Check out the classics upstairs, sit in a cozy corner of the basement and grab a sci-fi book, or strike up a conversation with curmudgeonly store owner Jim Toole on the main floor. Just be sure to take a peek at the words he won't tolerate anyone using in the store, such as awesome and like.
Who to go with: Take your English major friend or your grandfather, who might enjoy Toole's platitudes.
4. "Monumenting" (and the Washington Monument)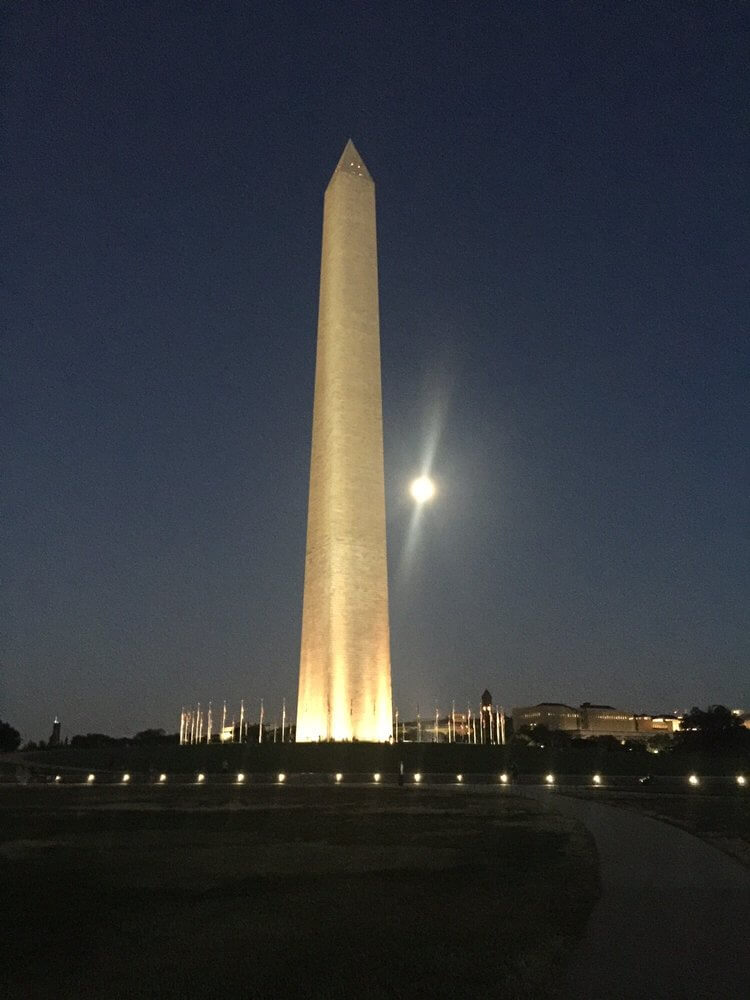 The Washington Monument is hilarious. It stopped and started construction so many times between 1783 and 1884 that by the time the monument was finished, it ended up a completely different shape than the original plans intended. At the dedication ceremony, everyone felt so tired of all the confusion surrounding the monument it for the past century that the people who attended were fewer in number than some high school senior classes. Go lay down at the bottom of the monument and marvel at this enormous fail of a structure, a nice reminder that America has really never been perfect. And after that, try monumenting. "[That's] when you head down to the mall and just walk around and check out all the monuments. It's most fun when you take a group of friends and go at night when everything is lit up," said AU Orientation Leader Sarah Everett. "Plus, it's usually the least crowded at night and you can beat the heat. I also like to take a friend and go on a run from our campus to the monuments if we're feeling really fit."
Who to go with: Take someone who wants to see a D.C. monument but has less than an hour to do so. This one is easy and funny to explain.
5. Bonsai Tree Museum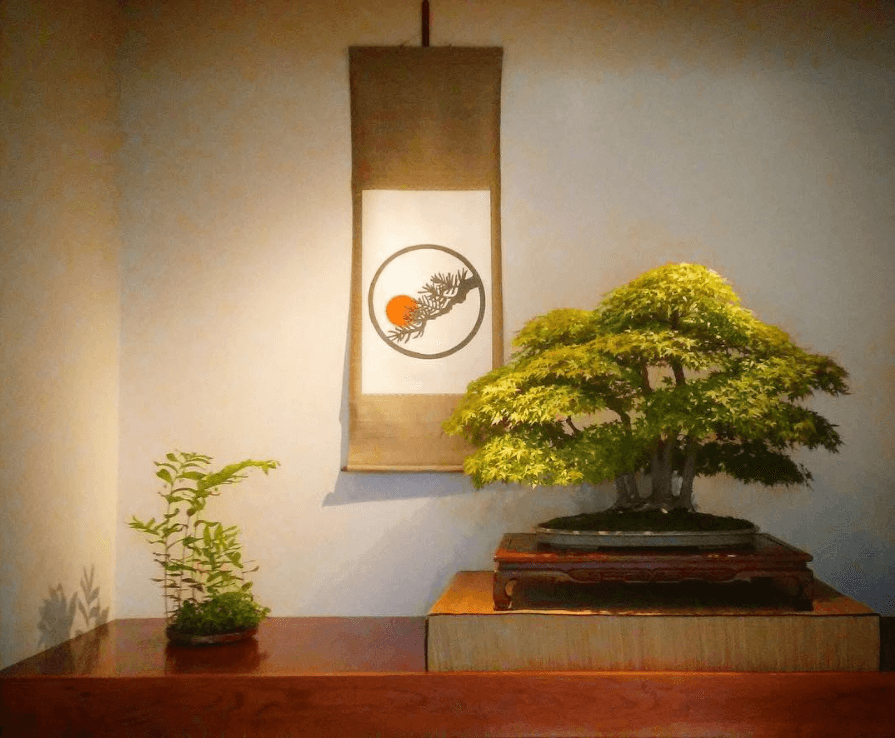 "I went out and bought a bonsai right after I left!" Georgetown University freshman Katlyn Mahone said. By far the cutest plant museum in D.C., the National Bonsai Museum claims a tree dating back to 1625 that survived the Hiroshima bombing. Other than the main bonsais on display, you'll find multiple gardens from a variety of Asian countries to stroll through and enjoy the little tree friends.
Who to go with: Anyone with a green thumb, or anyone trendy enough to love bonsais.
6. First Fridays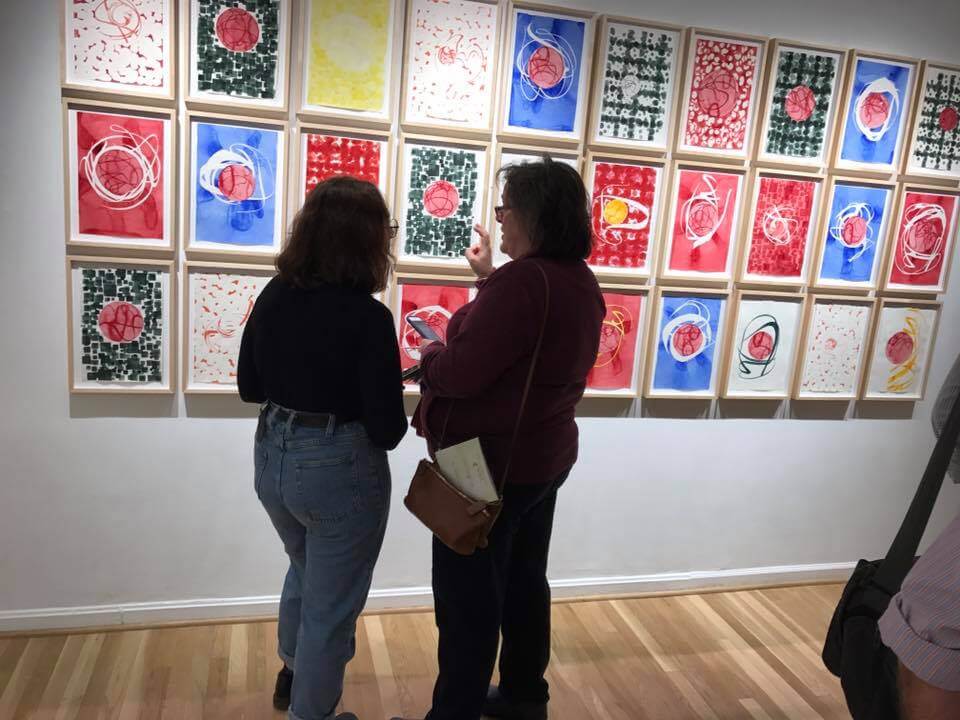 "One of my favorite things to do is go to First Fridays in DuPont," George Washington University senior and orientation leader Nadia Syed said. "Every first Friday of the month, all of the art galleries in DuPont open up in the evening for people to experience, chat with the artists and munch on free snacks. I always make sure to hit up Hillyer Artspace! They have an international focus and it's next to a cool mural." D.C. might not have a super creative/young reputation as a city, but First Fridays suggests otherwise.
Who to Bring: The artsy international relations major in your friend group.
7. Exorcist Stairs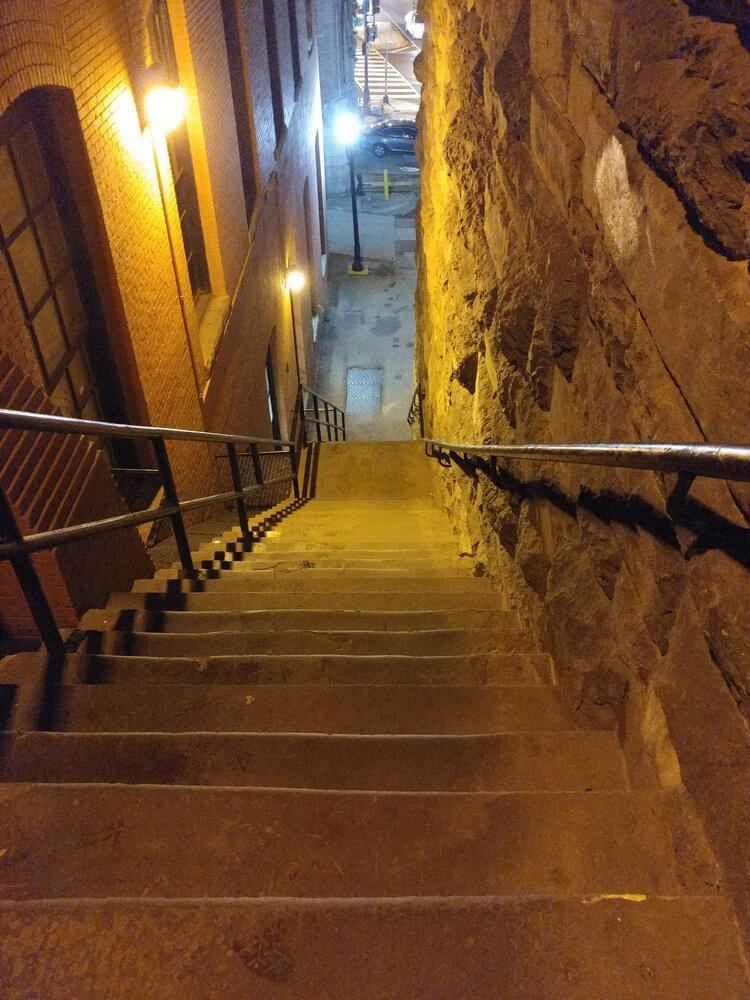 Go climb the actual stairs from the infamous scene in the movie The Exorcist. You'll find this spooky attraction right next to Georgetown University, which seems like a peaceful place to decompress afterwards. While the stairs look harmless during the day, odds are you will end up running up there with a bit more adrenaline in your system at night.
Who to take: Your friend who loves horror movies, even if you have no idea why.
8. U Street Music Hall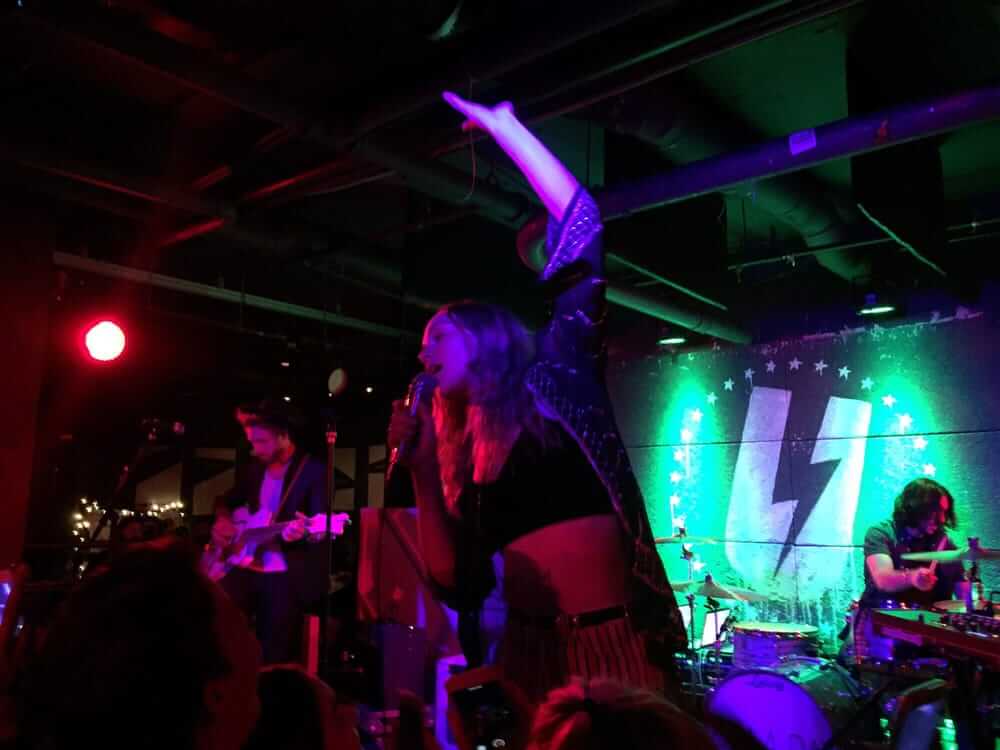 See what bands are playing at U Street if you happen to be in town on a weekend. U Street is an underground music venue on a budget, and they often partner with the popular club 9:30 as well as other clubs to put on fantastic shows. While you won't see Taylor Swift or Kanye performing here, U Street tends to have more niche bands such as the Fratellis and the Griswolds. The small stage and zero seating makes every concert feel like a private show.
Who to invite: Bring your friend who loves indie music and rolls their eyes when you sing along to "Blank Space" on the radio with fervor.
9. ARTECHOUSE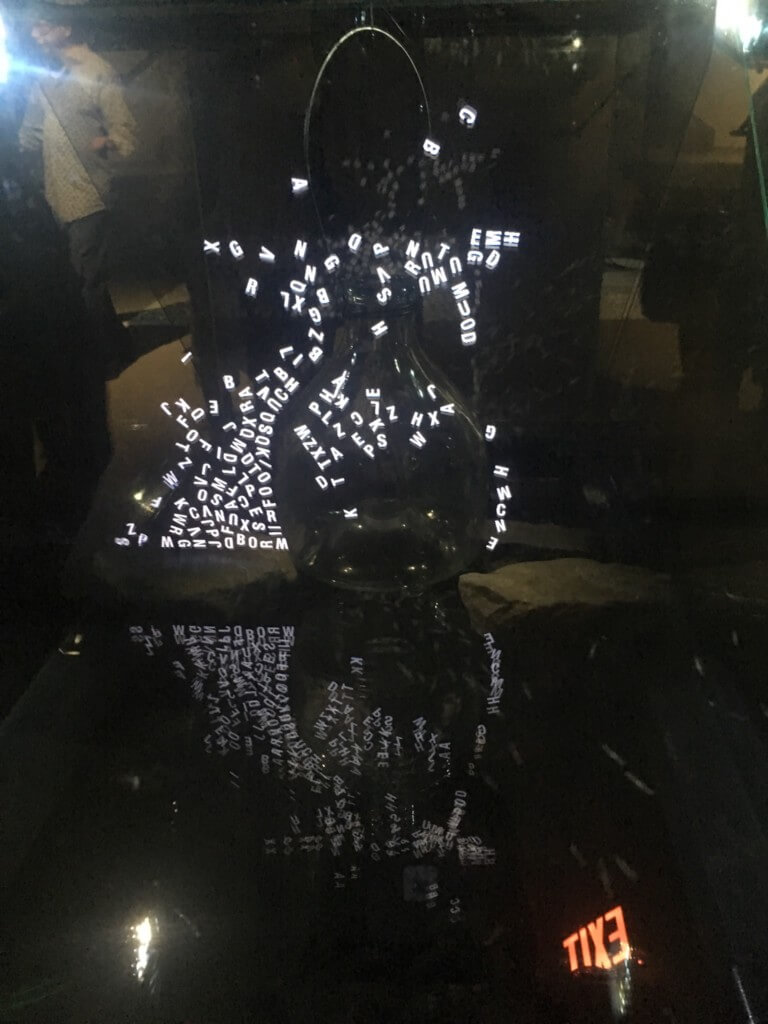 Definitely plan on visiting one of the coolest new galleries in D.C. while you're in town. According to their site, "ARTECHOUSE is an innovative digital art space dedicated to showcasing experiential and immersive large scale installations by artists who are forerunners of the new age in arts and technology." Currently they have an exhibit up on Abstract Landscapes, where you can interact with art depicting time and space. Indulge your senses and your creative side all at once.
Who to bring: Anyone who brings up Damien Hirst in casual conversation (@ your token Art History Major friend).
10. Gravely Point Park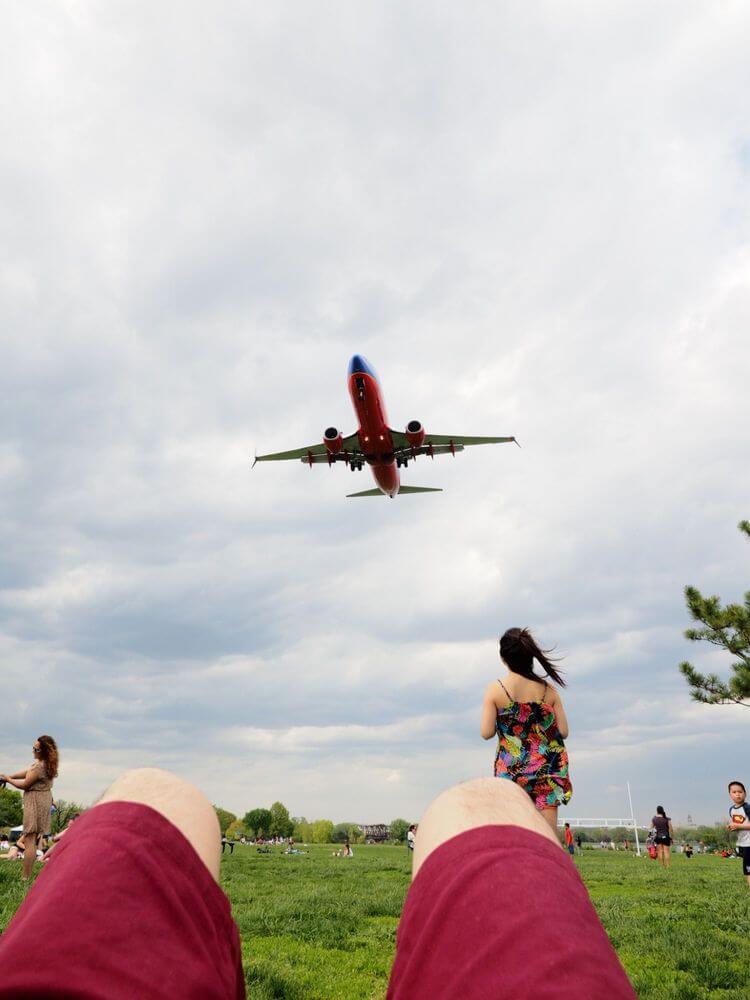 Pack a picnic and head over to Gravely Point Park to watch the planes take off from Regan National Airport right over your head. The park serves as a nice place to sit and spice up your usual picnic spot with some jet engines. You will probably find some locals hanging out at the park who can tell you a lot about all the different planes too, if you feel like getting aero-educated.
Who to go with: The park does not seem like a bad place for a first date, which really says something, especially since you'll find a ton of horrific places for a first date (like a Panera…don't ask).
11. Library of Congress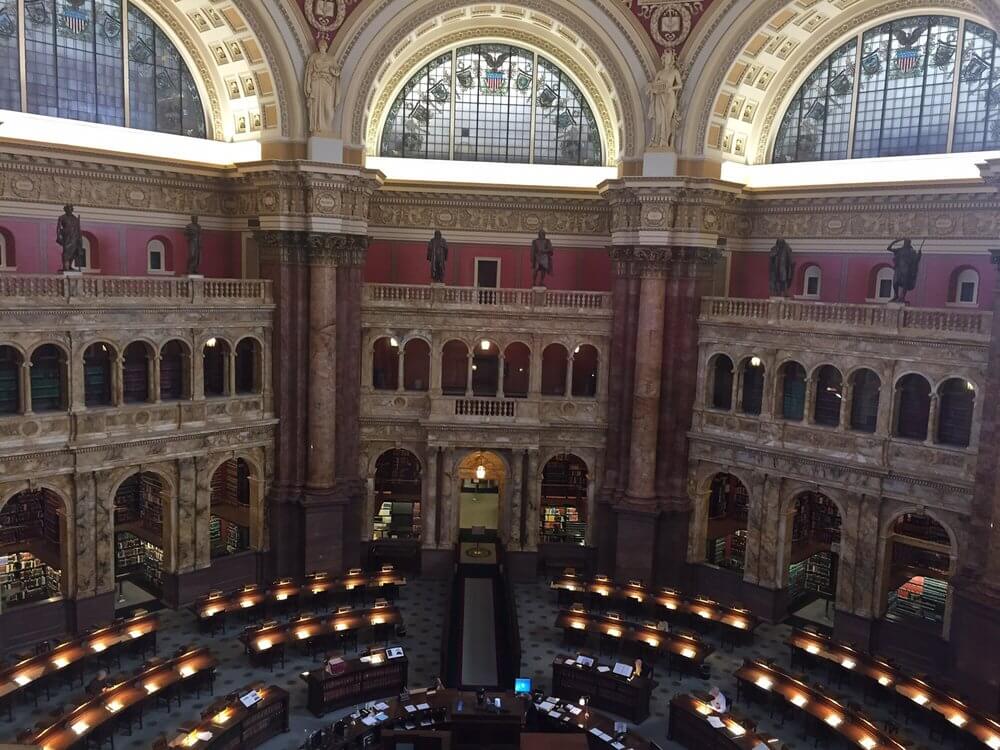 The Library of Congress is not only the largest library in the United States, but also the nation's oldest cultural institution. Take a tour to see almost 900 miles of books that span 460 languages (who can even name that many languages?). With its classic capitol city architecture (i.e., domes on domes), the library itself looks way more extravagant than most, making it an architectural wonder as well as a literary one. Check out the Books That Shaped America exhibit for some great dinner conversation with your English major friends.
Who to bring along: Someone who would describes themselves as "pretty into historical fiction."
12. Southwest Duck Pond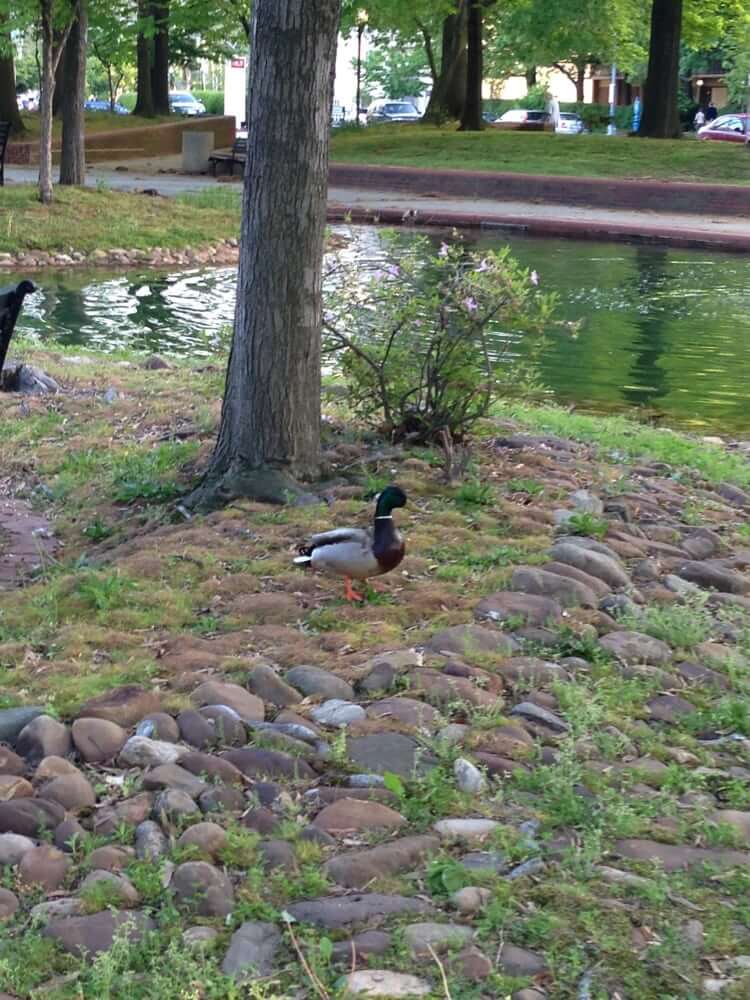 If you ever walk to Whole Foods thinking to yourself, "Hmm, I haven't seen anything other than concrete in a while," head down to the Southwest Duck Pond, an "urban oasis with shade trees and green space known for its pond with four fountains." Nourish your inner Blair Waldorf and bring some snacks to feed the little quackers. Bring them oats or seeds instead of bread though, because bread actually isn't very good for ducks.
Who to introduce the ducklings to: John Mulaney, the only comedian to talk about ducks in depth. As Mulaney said, "One feels like a duck splashing about in all this wet! And when one feels like a duck, one is happy!"
13. National Zoo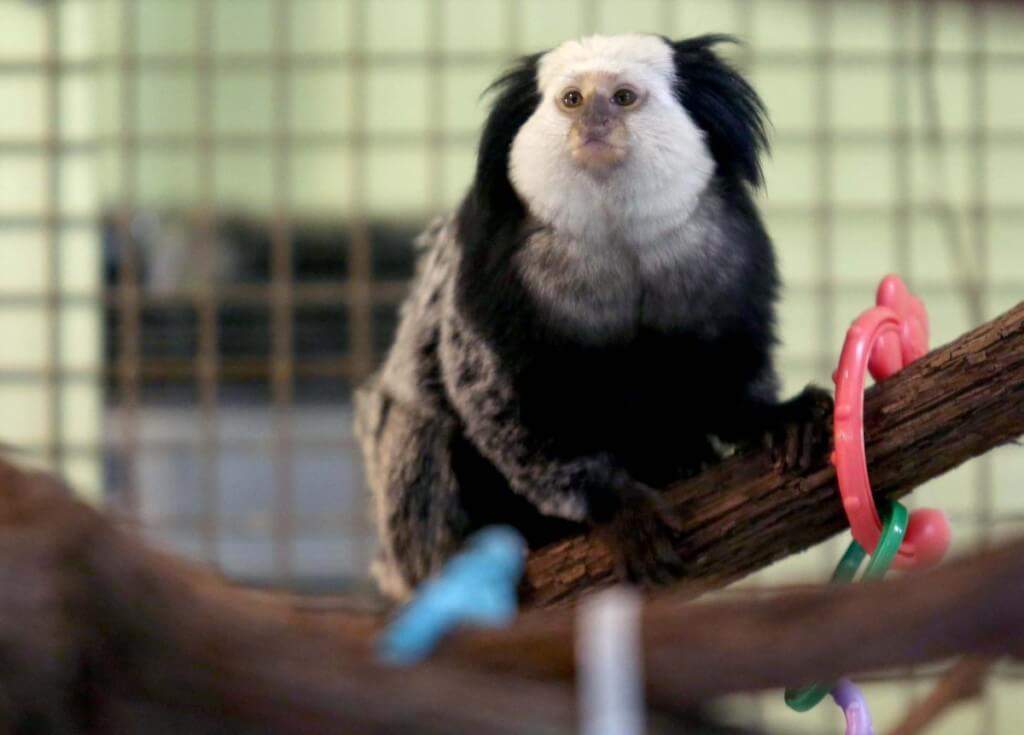 "Best zoo I've ever been to, hands down. Please, for the love of God, check out the Pandas," American University freshman Sidney Walker said. Other than the pandas, the best part of the National Zoo might be the fact that it does not have any admissions fee. A lot of the animals just happen to look like founding fathers, such as Geoffery's marmoset, pictured above.
Who to bring: The kids you babysit. Kids in particular love animals and will definitely look at them with you longer than any adult would.
14. Eastern Market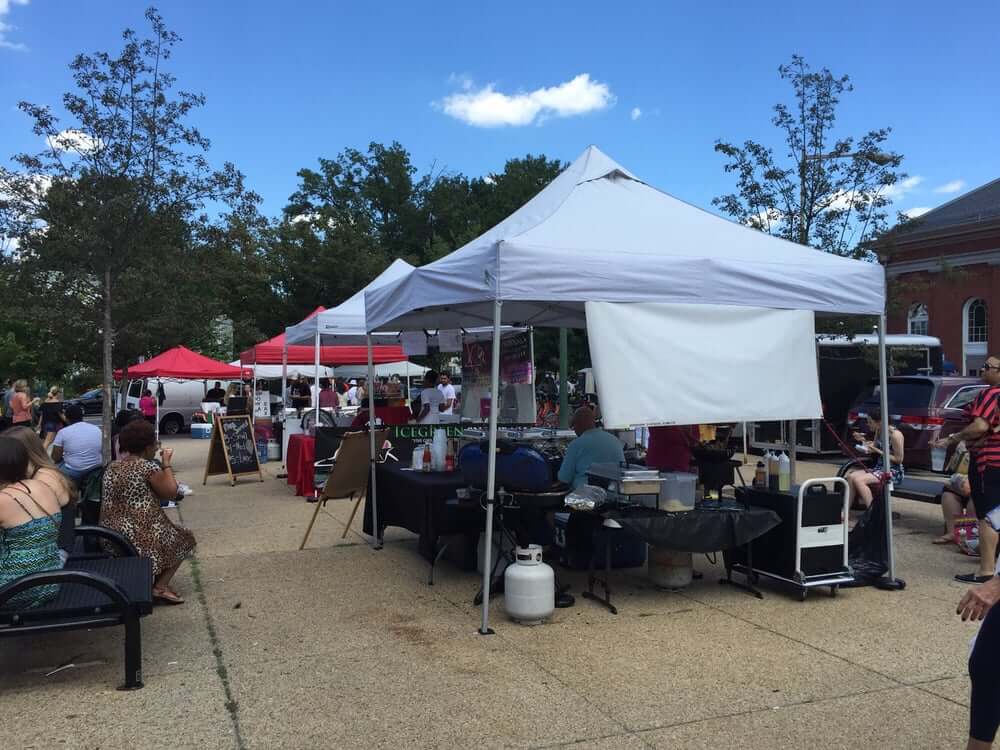 "Eastern Market is pretty hipster, if you're into that sort of thing," said George Washington University Emma Gould. On Saturdays and Sundays, head down to Eastern Market for all sorts of independent retailers, from woodworkers to photographers. Stop by if you need new statement jewelry or dorm décor. Eastern Market provides a great way to see the more culturally diverse side of the city and spend some time outside on the weekend instead of being hungover in your gloomy dorm room.
Who to take: Your friend who won't shop at Pottery Barn (a.k.a. Phoebe Buffay).
15. Segway Tour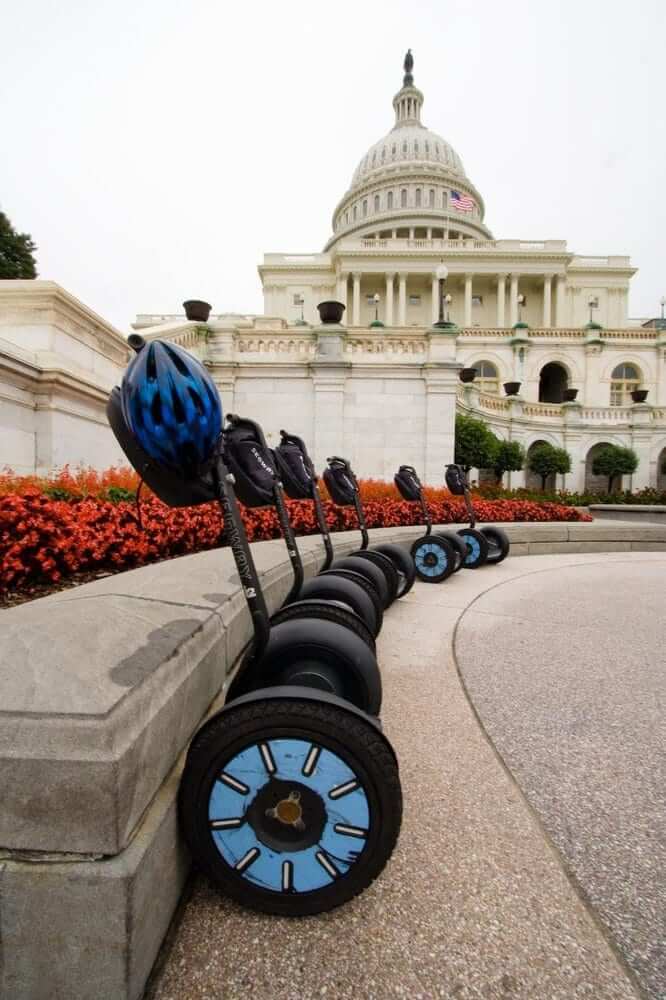 An infamous D.C. activity, Segway tours are actually pretty fun. You get a guided tour of the mall that feels a lot more in depth than just walking around the monuments on your own. You will also Segway through not only Farragut West but also the Constitutional Gardens. And how many people outside of D.C. can say they rode a Segway before they died? (Exception: Paul Blart). It makes for a pretty unique experience, to say the least.
Who to roll with: Your SO and your parents when they meet for the first time. Segway tours = less awkward than a silent dinner.
16. Blind Whino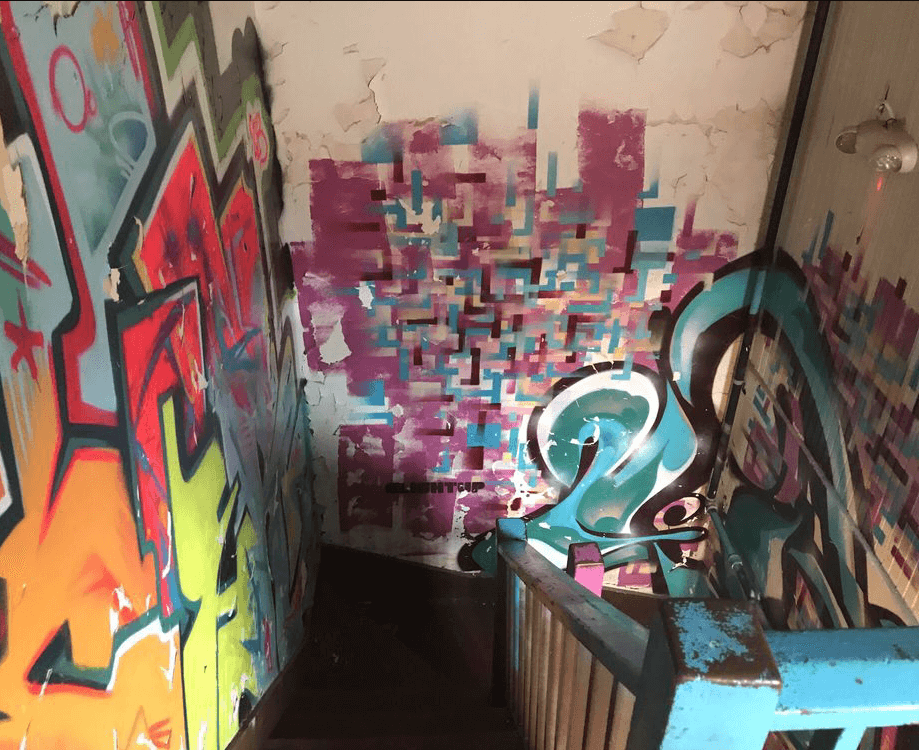 Head out to Southwest D.C. to experience some neighborhood art at Blind Whino. This neighborhood church was made into a psychedelic arts collective. You can even feel good about taking a visit. According to and sponsored by  Southwest Arts, "[The organization has a] mission to be an accessible arts environment with multiple experiential opportunities to enhance your cultural palette."
Who to go with: Anyone who has "been meaning to see some art in the city."
17. Cherry Blossom Festival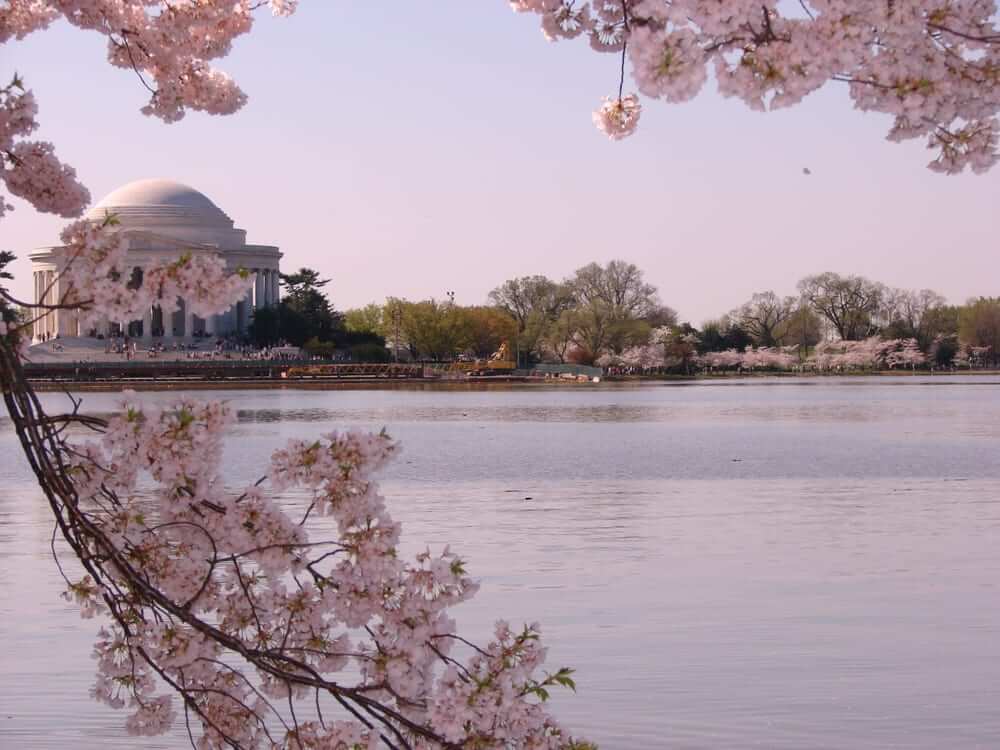 "Best natural wonder of the DMV," said AU freshman Olivia Mann. If you happen to find yourself in D.C. during the Cherry Blossom Festival (which happens during the spring), make sure to check it out. In 1912 the Mayor of Tokyo gave three thousand cherry blossom trees to D.C. as a gift, and now the festival happens every year when the trees bloom to honor the relationship between both countries. Needless to say D.C. gets pretty hype about the usually-grey city turning pink for a few months.
Who to bring: Take your friend with the killer Instagram aesthetic, as the trees make for a perfect photo op.
18. The November Project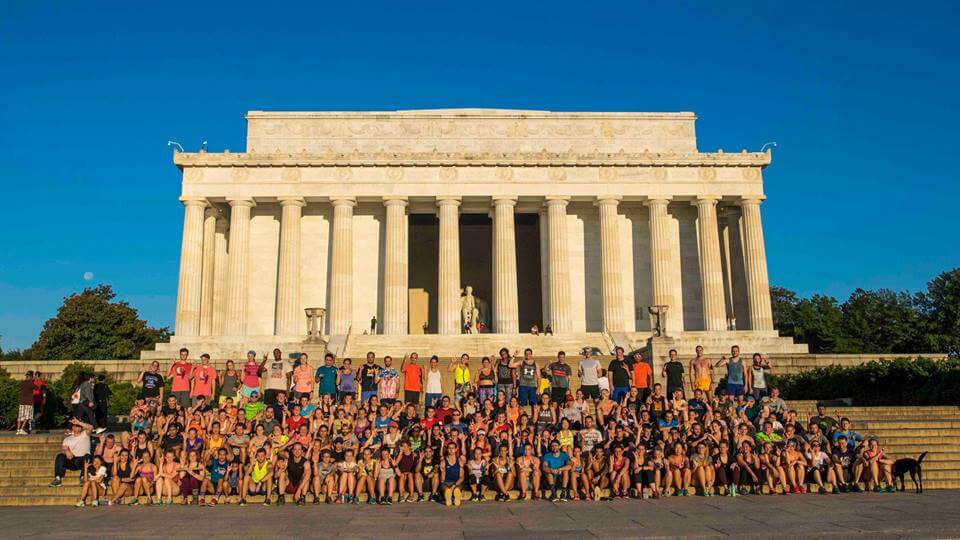 "I'm obsessed with the November Project! It's a group of D.C. community members of all ages and fitness levels that meet every Monday, Wednesday and Friday morning to exercise year round," said Syed. "It's also free! On Wednesdays they meet at the Lincoln Memorial and run up and down the steps as the sun rises! Expect lots of hugs from strangers and quirky chants." What a fun way to spice up your regular workout routine.
Who to go with: Your gym buddy, obvi.
19. Post Hunt
Think you know everything about D.C.? Well, Post Hunt might just prove you wrong. Grab a friend and head out on this D.C. themed scavenger hunt and see who really knows their way around the city best. The hunt might take you to an orchestra, a political rally or maybe even The Washington Post itself.
Who to hunt with: Ideally a history major, as that can't hurt in a scavenger hunt about a city as historical as D.C.
20. SouthBlock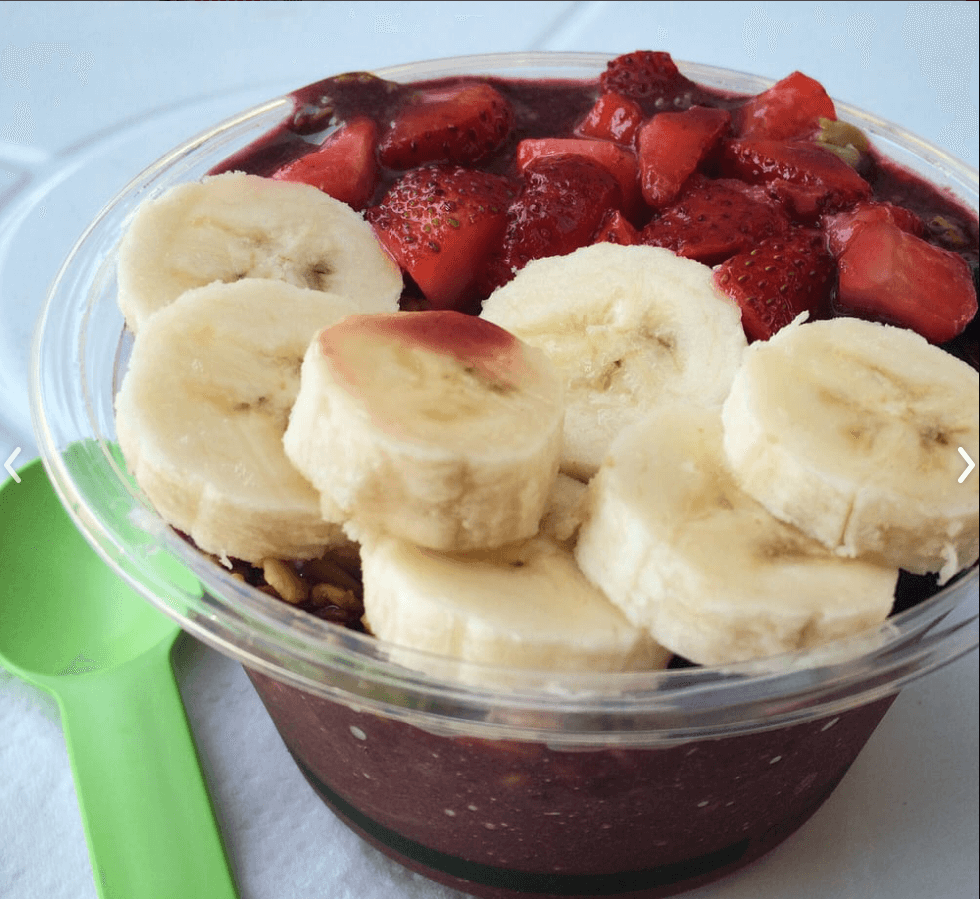 "Get an acai bowl at SouthBlock," Georgetown University junior Mary Zuccarello said. Rumored to be Georgetown's best kept secret, SouthBlock has the best acai bowls in the area. Personally I've never seen more options for acai bowls than they offer. But if acai bowls are not your thing, try their smoothies and juices—both taste equally delicious.
Who to bring: Your friend who loves green smoothies and yoga.
21. Stand in front of the white house and shake your fist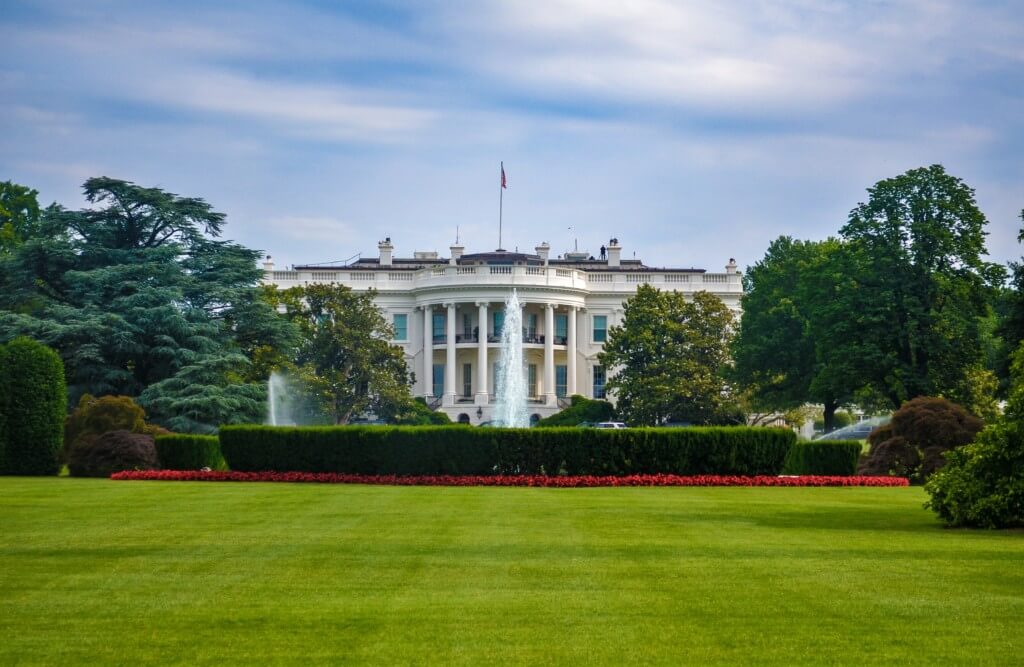 Okay okay, I had to have ONE political one. Need I say more?
Read on for 10 more 21-and-under-friendly spots in D.C. you won't want to miss.
Written by Jennifer Croy
22. National Mall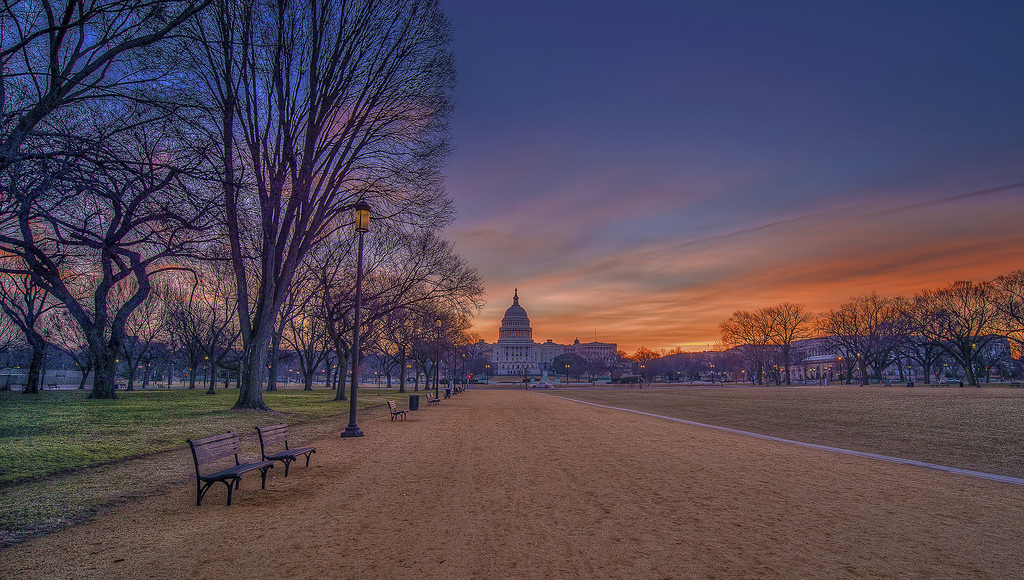 The nation's capital contains the most visited national park in the nation and for good reason. Lined with museums, massive monuments and beautiful green lawns, there you'll find an endless supply of things to do. And if you want to spend some time outdoors, you can always sit on a bench and people watch, play frisbee or football with some friends or take a leisurely walk down the gorgeous, tree–lined path. Hanging out there with friends can be "the perfect way to destress after exams," George Washington University student Lauren Murray said.
Who to take with you: A group of friends from your dorm
23. National Archives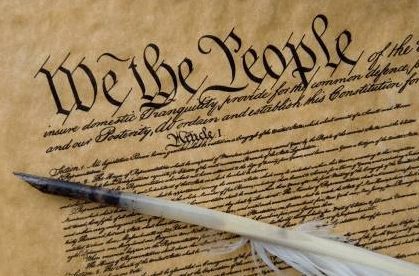 If you were forced to memorize the Preamble to the Constitution in elementary school, you will love visiting the National Archives. This building holds the nation's original documents including the Constitution, Bill of Rights and the Declaration of Independence. If you've seen National Treasure, you know how cool this is.  And no, you probably won't be able to steal anything.
Who to bring: Anyone who likes the National Treasure movies.  Seriously.
24. Ford's Theater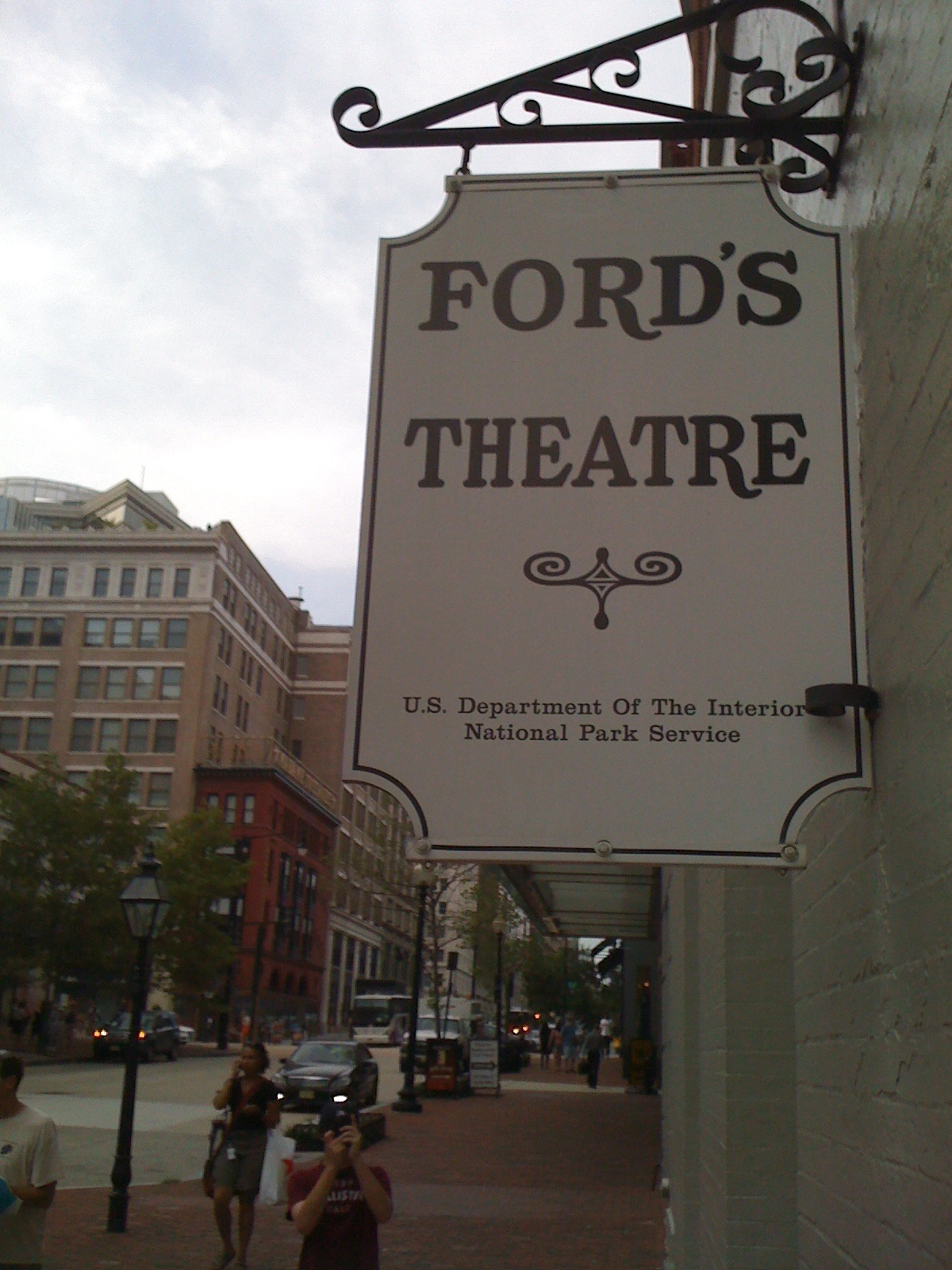 The site of Lincoln's assassination in 1865 has turned into a popular site for tourists and residents alike. The museums and exhibits there showcase Lincoln's presidency and the Civil War, as well as his death. If that doesn't interest you, they also perform a variety of plays throughout the year, such as A Christmas Carol or Into the Woods.
Who to take with you: Your crazy friend majoring in Theatrical Arts
25. Ebenezer's Coffeehouse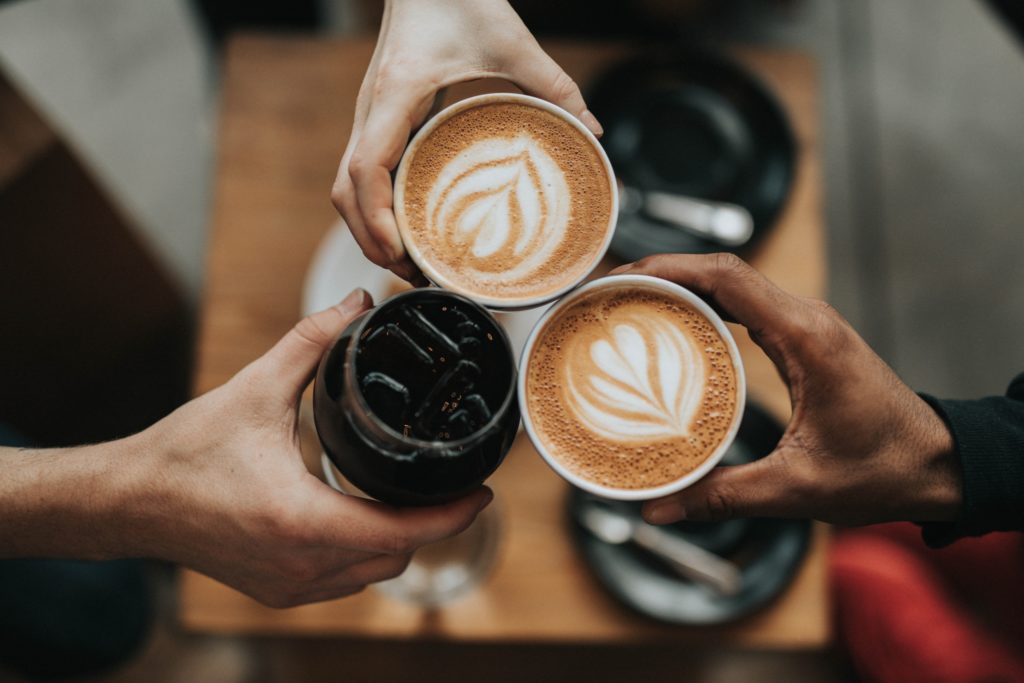 When you finish learning about Lincoln's assassination or watching the newest play at Ford's Theater, you can skip on over to Ebenezer's to grab some coffee. This charming coffee shop opened in 1908 in a building that was previously a crack house. Now it is a well-known hangout spot next to Union Station that offers all types of coffee, tea and specialty drinks. "I have tried most of the drinks on the menu, and the honey lavender latte is my favorite. I get it every single time," sophomore at Georgetown University Tara Russell said. The coffeehouse also boasts live music and donates all their profits to both local and international community outreach projects. Their couches and barstools create the perfect place to study or throw a party, and it has a chill aesthetic that makes for the perfect Instagram post.
Who to bring: Your friends with the killer social media feed
26. Capitol Hill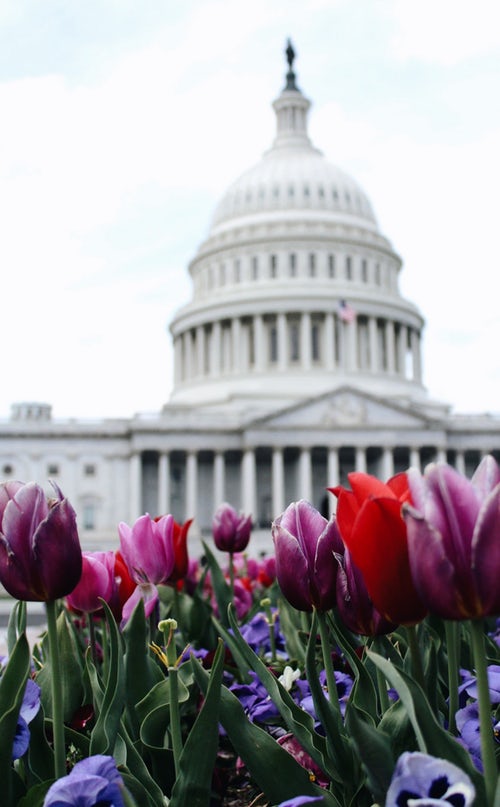 At Capitol Hill, you can watch Congress in session, visit the Supreme Court or explore the gorgeous grounds around the building. A short, scenic walk will take you to the Shakespeare Library. Here you can pick out a book before you explore the nearby food markets or the secret summerhouse on the West Lawn. "It's the perfect spot to take your significant other for an afternoon picnic," junior at Georgetown University Mark Hummel said.
Who to bring: Your SO or a political science major who can easily translate the Congressional hearings so you know what's happening
27. Bike tours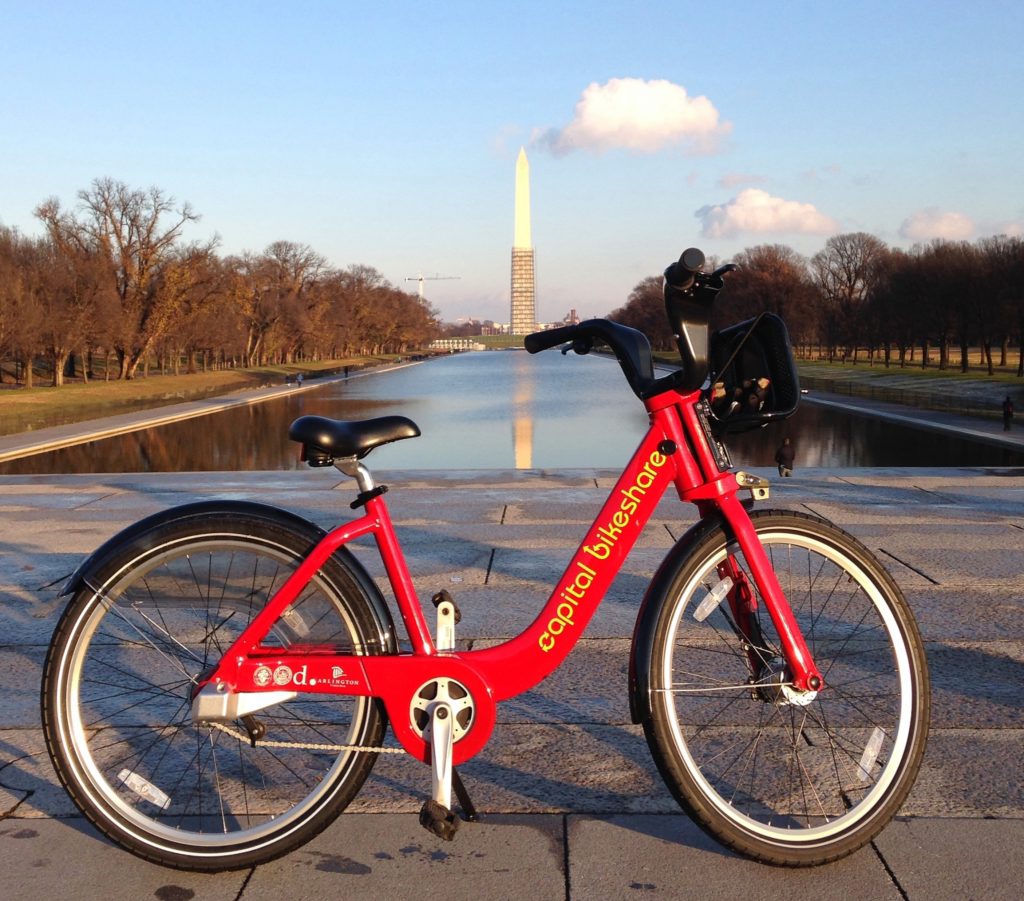 If you love cardio, or maybe just trying to avoid the freshman 15, check out the bike tours. You can go with an expert tour guide or see the sights at your own pace. Check out the monuments and war memorials as you circle the reflecting pond or just explore the city. "The sights are less crowded, the air is cooler, and the whole city is lit up. The city at night is one of my favorite views," student George Washington University Alice Miller said. Fitness junkie or not, these bike tours offer a fun and easy way to see tons of the city.
Who to bring: Your sporty friend who constantly motivates you to exercise more
28. Hard Rock Café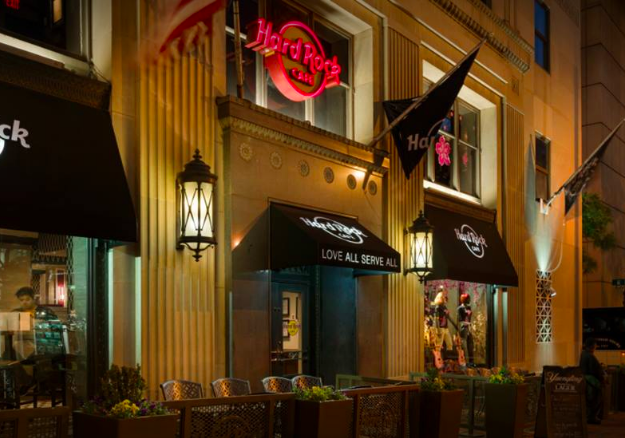 For over 20 years, the Hard Rock Café has served the D.C. area with unique musical entertainment and the local flavor of the city—in the atmosphere and the food. And although they do serve drinks, you don't have to be 21 to have fun in this well-known D.C. restaurant. "The atomic burger is life changing, and you cannot leave without buying a t-shirt," student at William & Mary Kimberly Porter said. With great food and live music performances, as well as displays of the of history of rock n' roll, dinner here makes for an eventful and memorable evening.
Who to bring: Take an acquaintance. If the conversation lags, you have plenty of things around you to help prevent awkward silences.
29. Arlington National Cemetery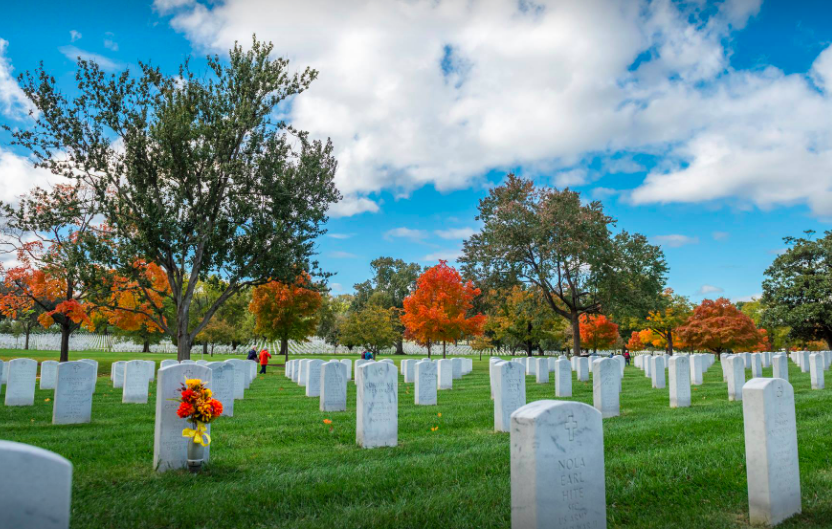 Across the Potomac from D.C., Arlington Cemetery contains over 400,000 graves of American heroes. Trees and gardens scatter the grounds, and you do not want to miss Kennedy's grave and the changing of the guard. This may not be a great choice for a fun hangout spot, but you will certainly learn something new and the rich history will not disappoint.
Who to bring along: Any friends or family members who have been in the military. They'll feel honored that you chose to take them there.
30. U.S. Botanic Garden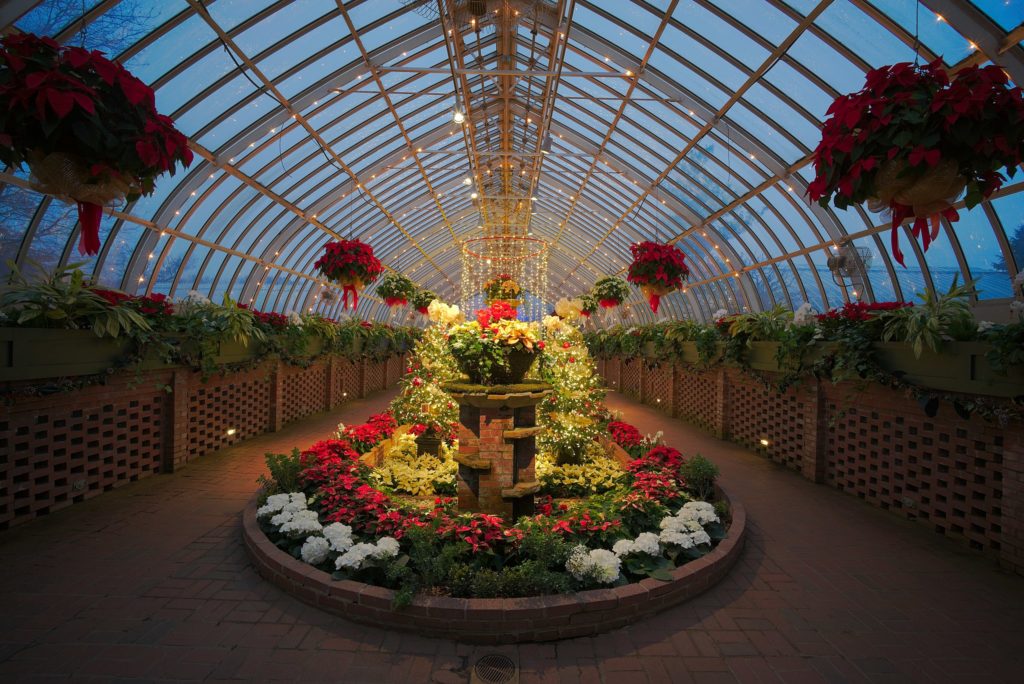 Go check out thousands of plants at one of the oldest botanical gardens in the country. Although it is technically a museum, don't let that turn you off. For anyone who cares about the environment (which should be all of us), the USBG helps foster education in sustainability and plant conservation, and they take this mission very seriously. They have indoor and outdoor gardens full of succulents, cacti, ferns and every type of flower you can imagine. No matter what time of year you go, you can always see plants blooming and thriving.
Who to bring: Guys, bring girls here on a first date. They will appreciate it so much more than store-bought flowers.
31. Subway musicians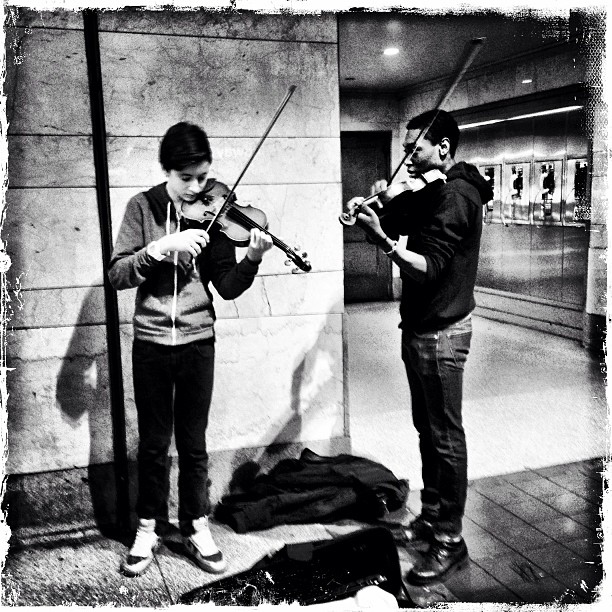 Subway musicians contribute much of the life and personality to any city that uses the metro system. From guitarists to singers to violinists, you can hear these artists in just about any subway station trying to earn a living and bring a smile to your face. Hang out at Union Station, get inspired by their creativity and maybe give them a dollar or two; they've earned it.
Who to bring: Literally anyone. If your friend doesn't smile at subway musicians, you might want to reconsider that friendship. Just kidding (maybe).
*Updated on November 27, 2018 by Jennifer Croy to include locations 22–31.