Copenhagen, Denmark has everything a budding instamodel could want: colorful buildings, unique modern design, ornate castles, cute coffee shops and intricate streets full of public spaces. I spent a whole semester studying in Copenhagen last year, and living right downtown in Indre By ("Old City") in Kobenhavn K ("Copenhagen Central") meant I stayed right in the heart of it all. Copenhagen gave me so many experiences I'll remember forever, but it also gave my Instagram feed a real makeover. The whole city screams insta-worthy, even the metro stations and the park benches. Here's my favorite photo-ops, if you're looking for a cute insta pic to show off your international travels or for that perfect shot for your travel blog.
Check out the top 10 instagrammable spots in Copenhagen.
1. Kongens Have and Rosenborg Castle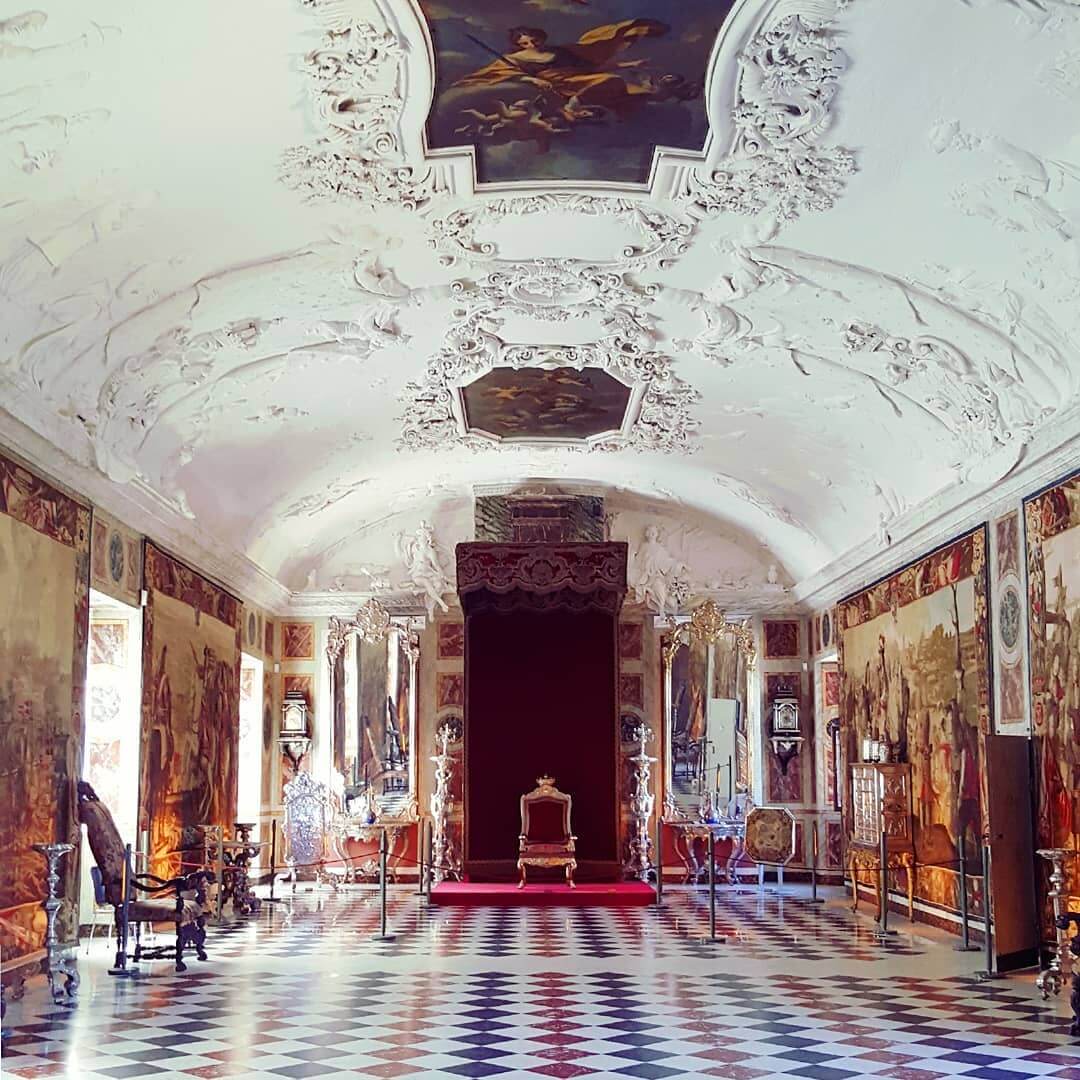 Just one of many massive parks in downtown, Kongens Have also boasts Rosenborg castle inside it. Rosenborg holds the crown jewels in the basement, but the throne room could turn up any photo from casual tourist to the Carters renting out the Louvre. Huge gold-cast lions guard the dual thrones, and while you (of course) can't sit on the throne, if you angle it just right you can't see the rope that's separating you from living out your "Princess Diaries" fantasies. Once you've spent some time exploring inside, head out to my favorite park. Tree lined pathways and hidden labyrinths allow for some adventure, but this park packs people in no matter the season. Whether its doing yoga, acrobatics or school kids racing around one of the fountains, this attracts locals and tourists alike, hoping to hang out or snap a quick shot.
2. Nyhavn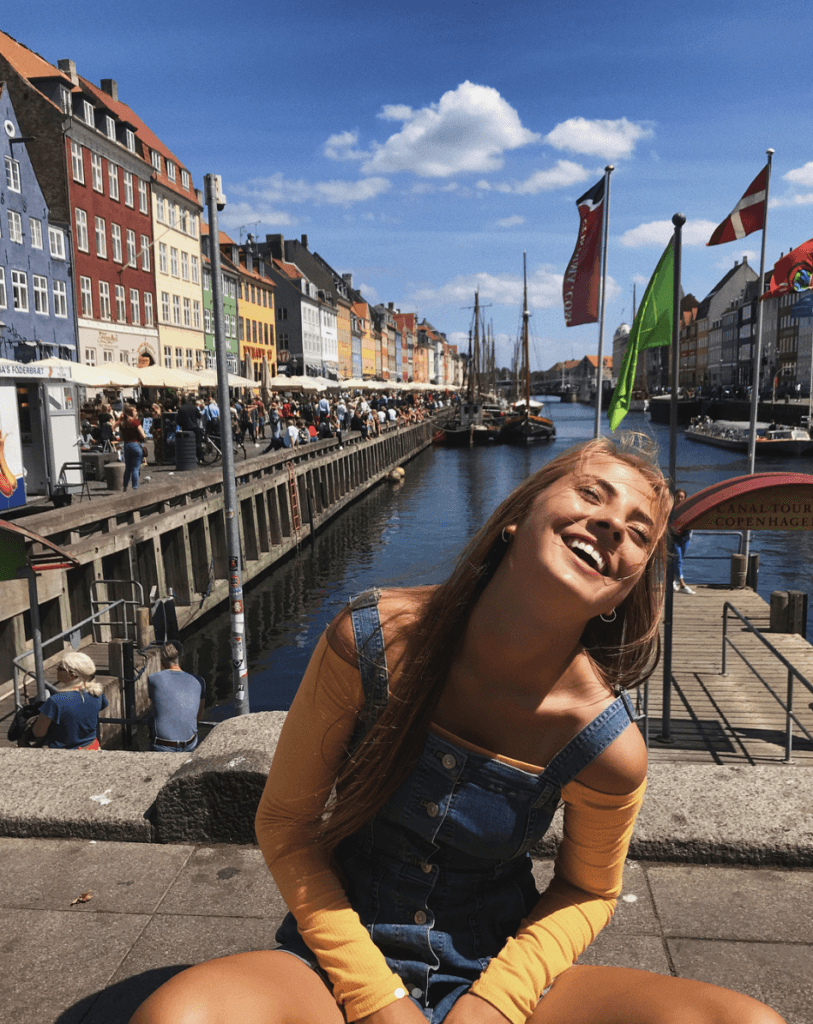 Think of Nyhavn as the Copenhagen landmark equivalent of the Eiffel Tower or Big Ben. While this spot is less of a "monument" and more of an area, this 17th century canal street graces every postcard you'll find in the capital city. Nyhavn 's colorful row houses best exemplify the iconic Copenhagen street: with red, yellow, orange, pink, blue, you name it. Line up the perfect shot to let people know you have arrived in the contested happiest country on earth. Make sure to explore the area here for some bonus boomerangs. Where the street meets the water, to the right sits a series of trampolines inlaid in the concrete and to your left The Wave at Ofelia Plads, a new art installation best appreciated at night. While you jump up and down on trampolines as a fully grown adult, you'll start to see why the Danes always rank as among the happiest countries
3. The blue wavy house, 3 Larslejsstræde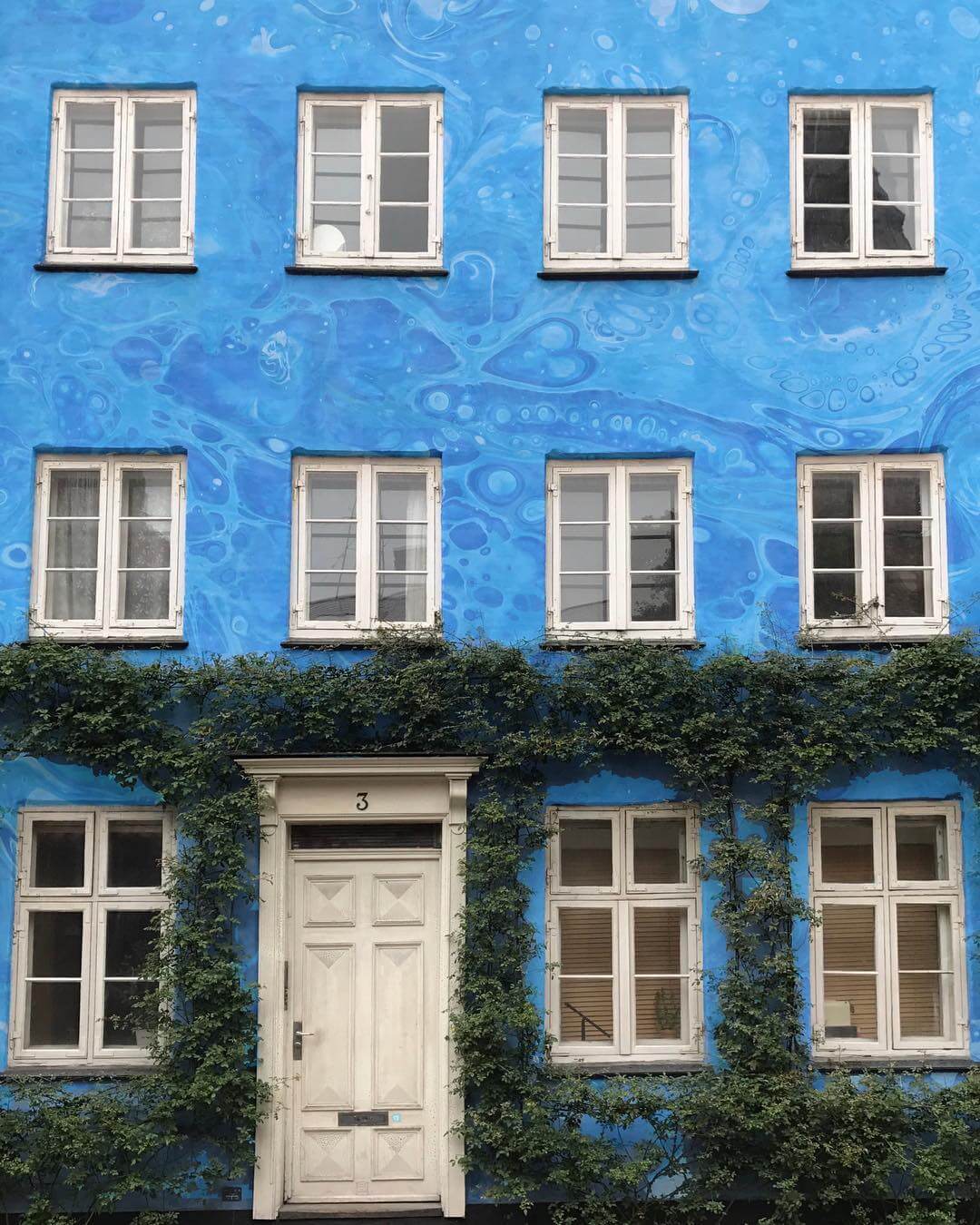 This house might not seem entirely spectacular, but the vines surrounding its blue façade catch your attention as you bike past. Tourists don't crowd the area and you won't find this spot listed on every Copenhagen bucket list, but the house sits just a few blocks away from the best onsdagsnaegl, or cinnamon roll, in Copenhagen at Sankt Peders Bageri. Seriously, the oldest bakery in Copenhagen only serves these cinnamon rolls and they will change your life. Think Cinnabon, but on steroids. Anyway, this little blue house takes you for a nice stroll and sits very close to Restaurant Krebsgaarden and Magstraede. You'll seem authentically Danish and much more candid.
4. Magstræde, Magstræde 16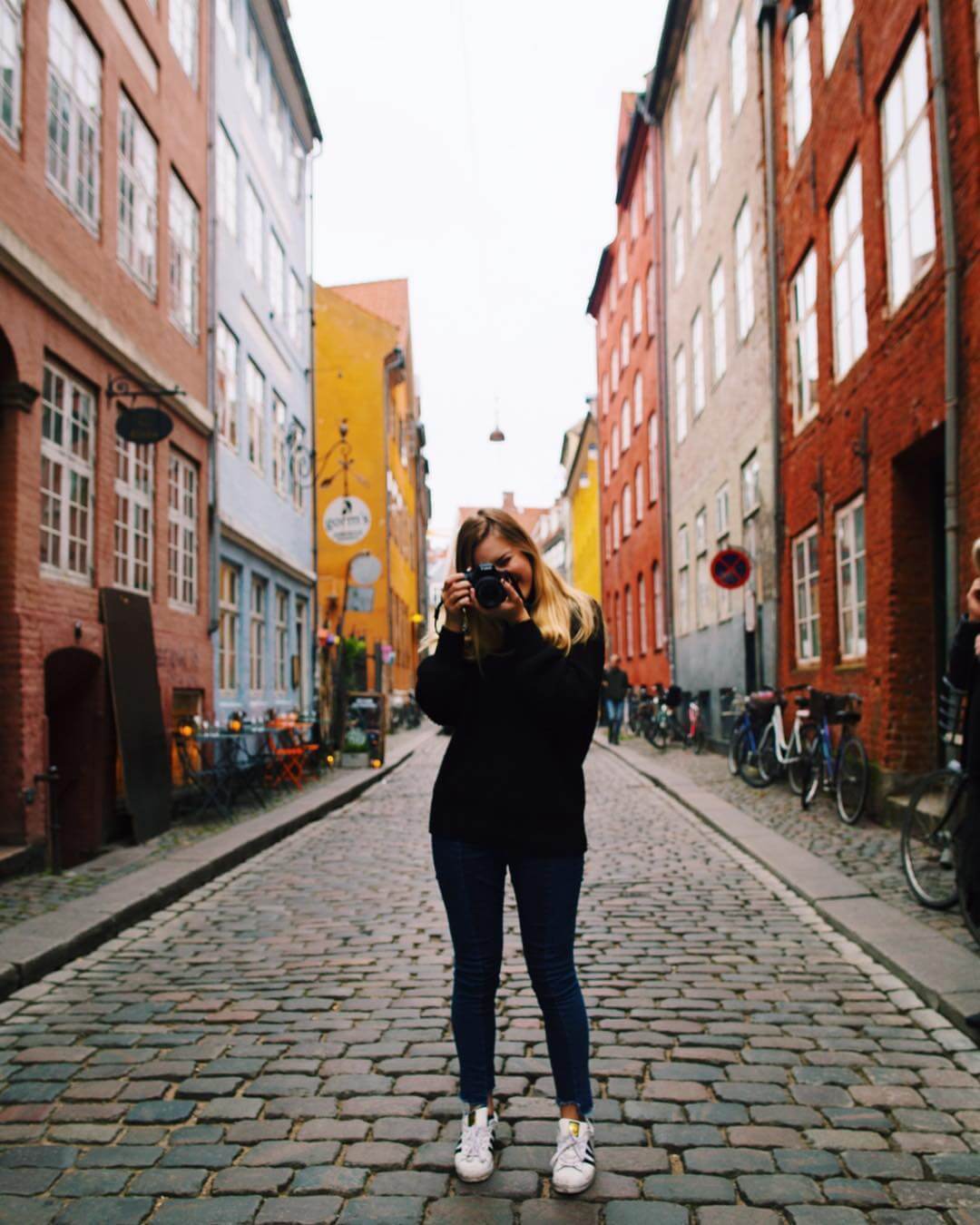 Hands down, the prettiest street in Copenhagen (in my opinion). The color-filled street bends around a corner, as bikes meander past, mixing every color in the most quintessential cobblestone shot. Every street in downtown Copenhagen seems to boast a cute little house, bright blue or bright orange or bright yellow, but this street seems so untouched and undiscovered (although it's not unheard of for true insta-sleuths). One of my friends took a great shot of me here by crouching on the ground and looking up, to catch me in the middle of the street holding my camera up to take a tandem photo of her. You can also change it up by facing the buildings inside the street head on, like Gorm's Pizza which as really cute colorful chairs outside its light blue façade. The Gorm's Pizza sign actually hangs down in the first shot I mentioned too and they serve really good pizza, so come hungry.
5. Rundetaarn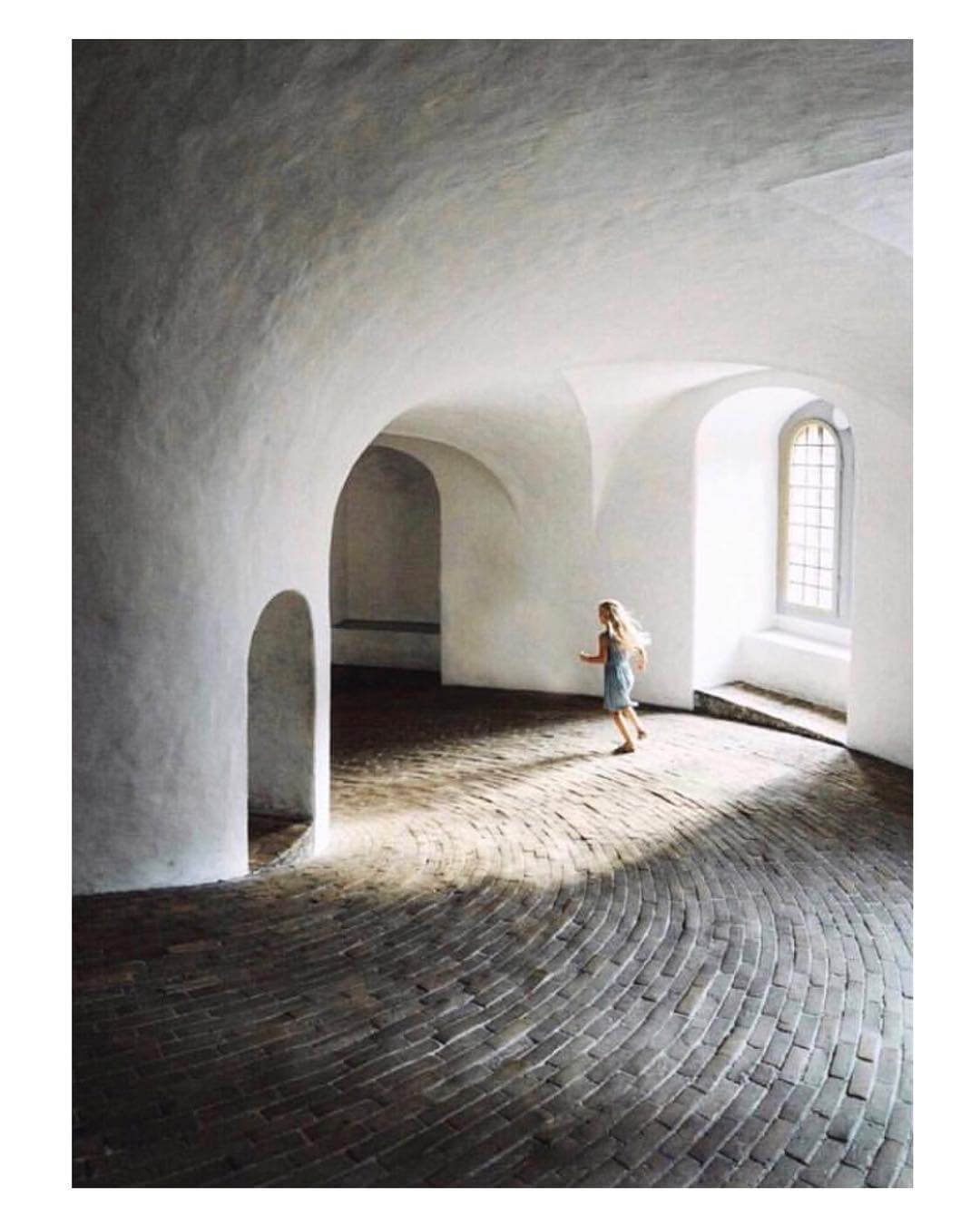 You'll find a two for one bargain at Rundetaarn. Both the view on top of Europe's oldest observatory and the path up to reach it get draw-dropping shots with architectural intrigue. You can't find stairs inside this tower, unlike Von Friers Kirke with its windy, skinny steps to the top, because King Christian IV rode his horse up to the top and horses can't come down stairs. As you wind your way up, the light catches on the floor and the white walls through the windows line them to create beautiful curvy shapes. Everyone knows lighting makes or breaks your selfie. Once you've reached the top (it's only about 115 feet up, but it takes a walking distance of around 700 feet), the view overlooks downtown Copenhagen, and on a clear day, you can even see Sweden just across the Oresund.
6. A boat tour through the canals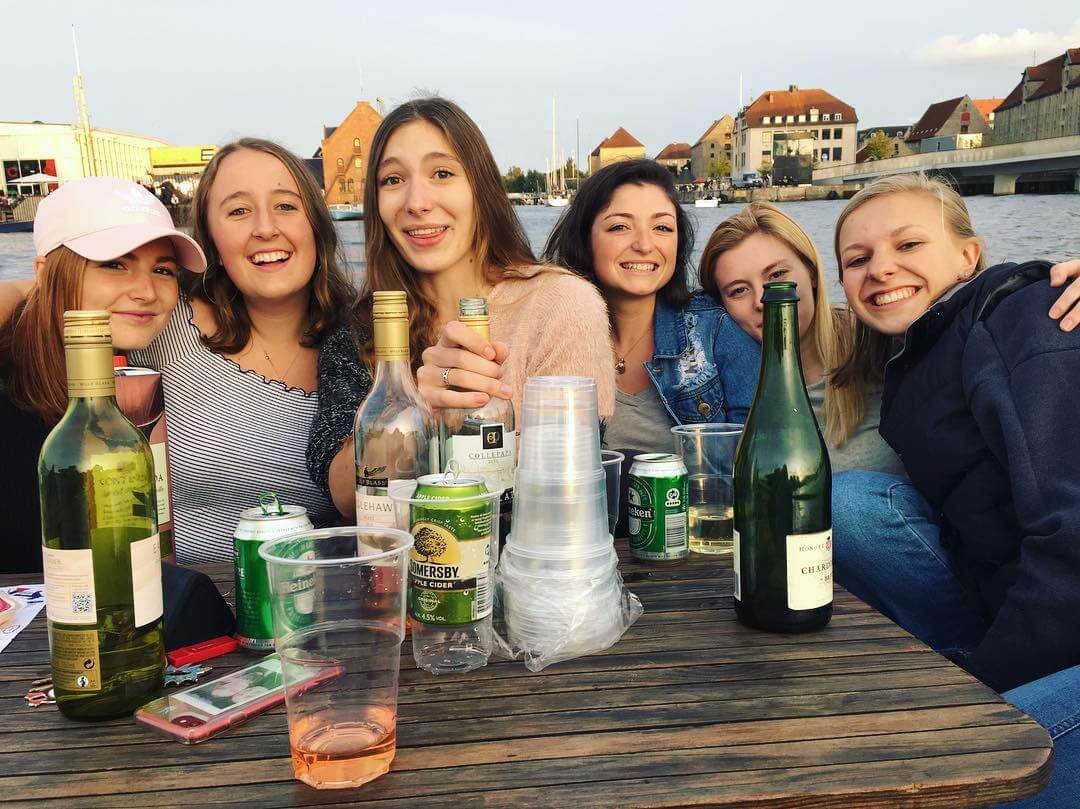 The ultimate boujee pic: you, drinking hot wine (a Danish specialty), aboard a private boat riding through the canals of Copenhagen. Yes, we can all see you're living your best life. The popular rental service, GoBoat, prices these boats at  800 kroner for eight people for two hours, or roughly 90 US dollars for the whole experience. Grab your new study abroad friends or gather a group of new friends together and hop on. Open Container rules this country, and bringing your own bottle of wine instead of buying at a restaurant or bar saves you some serious kroner. Pack a bottle of champagne to make things feel really surreal and look surreal to those scrolling through your page.
7. Ny Carlsberg Glyptotek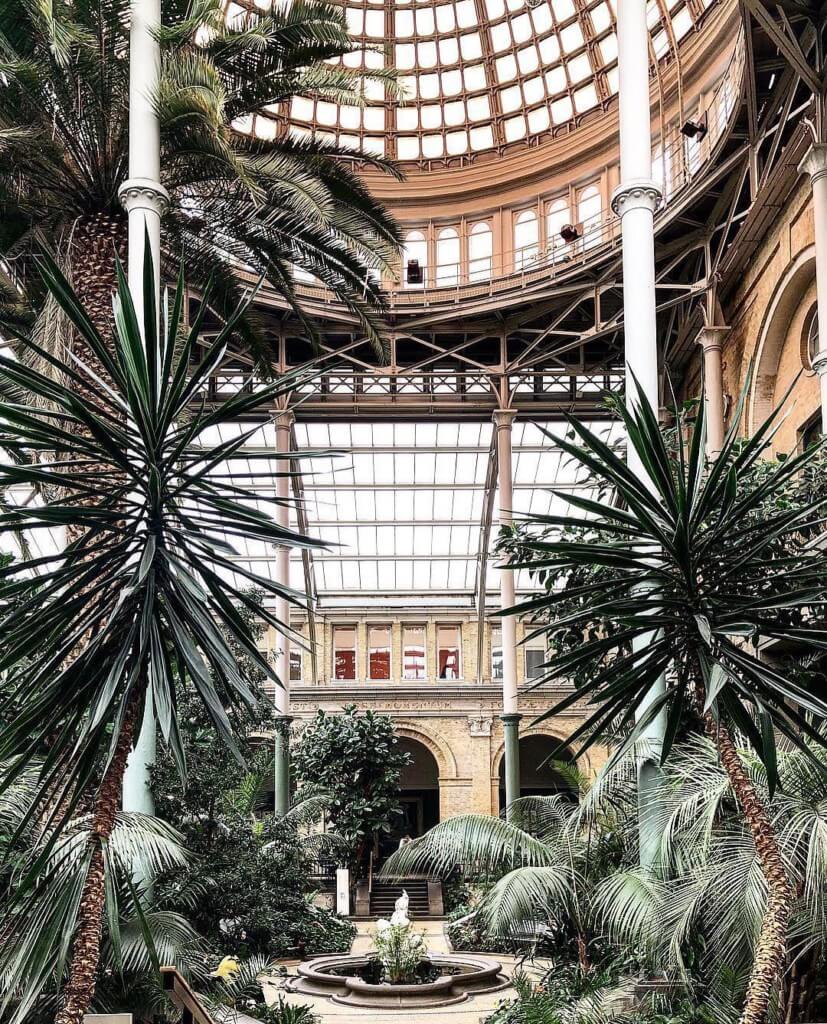 This museum, named after the son of the founder of Carlsberg Breweries, maker of a famous Danish beer, offers free admission on Tuesdays and an adorable conservatory with brilliant natural light. I must reiterate. Take advantage of natural lighting. The greenery pops against the white statues and the rest of the permanent art collections offer a few more photo ops, especially among the statues collection. The space may echo, but next door, Tivoli Gardens makes up for the awkward silence. Tivoli Gardens, the world's oldest amusement park, also boasts numerous photo ops and fun ride (for a heftier ticket price of course).
8. Krebsgaarden's courtyard. Studiestraede 17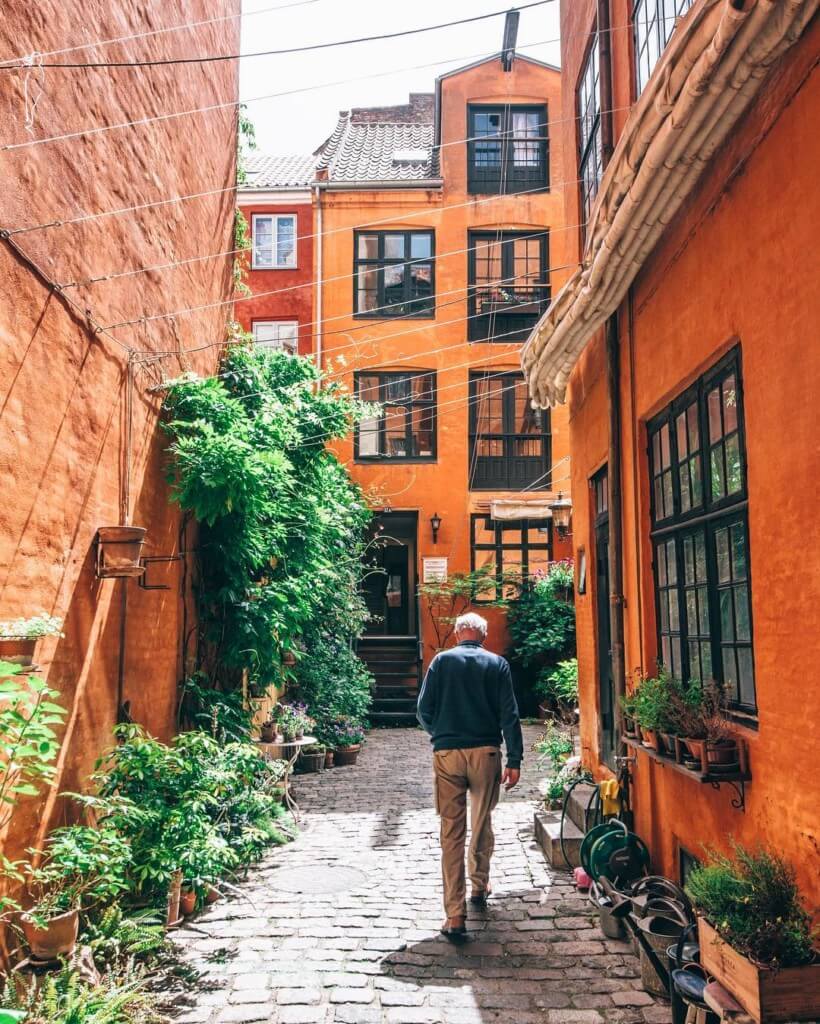 Behind the orange facades of the tightly packed houses in Copenhagen hides, more often than not, a courtyard. See which doors push open and peek inside to find a secluded outdoor space. I found one of the cutest spots behind Restaurant Krebsgaarden, with vines and benches. It feels like a little Danish secret garden. Capture a casual still life shot for some variety if your other photos are verging into self-obsessed territory and your feed needs a break. If you dig the vibe, find more where that came from across the water in Christianshavn, another neighborhood with a penchant for large doors leading to luscious courtyards.
9. Grabodretorv 7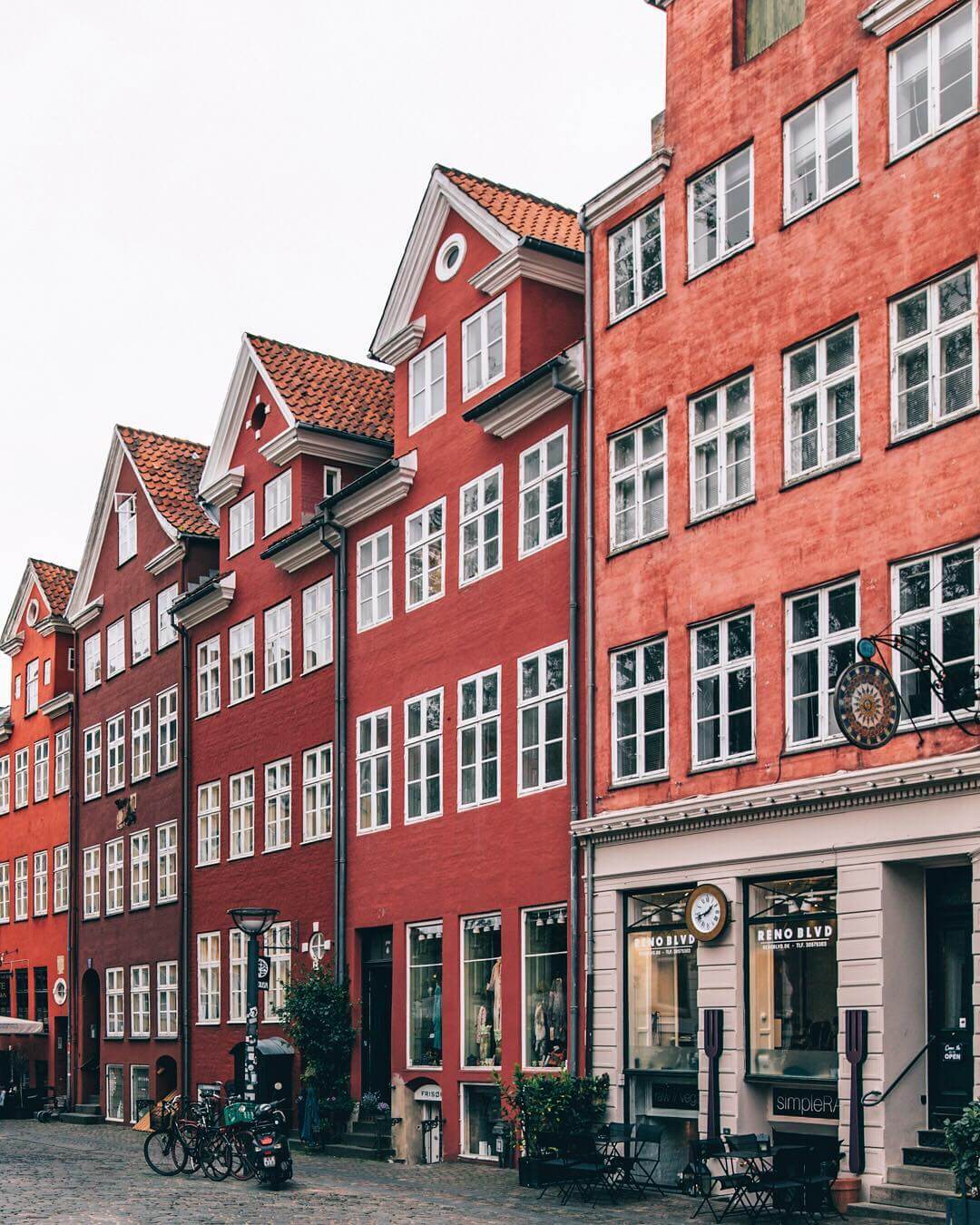 When I lived in Copenhagen, I happened to live right across from what Instagram reports as the cutest plads, or plazas, in KBH. Quaint and lined with bright red and orange houses, it makes a super unique landscape shot or a nice casual Copenhagen photo. Copenhagen spans just 28 square miles. The square nestles close to Magstraede, Amagertorv, the blue house and Kongens Have with Rosenborg Castle. Plus, you won't have to stumble far to find a bunch of cute cafes with the world-famous Scandinavian approach to al-fresco dining: complete with a blanket on your lap.
10. Nordisk Film Biografer Plads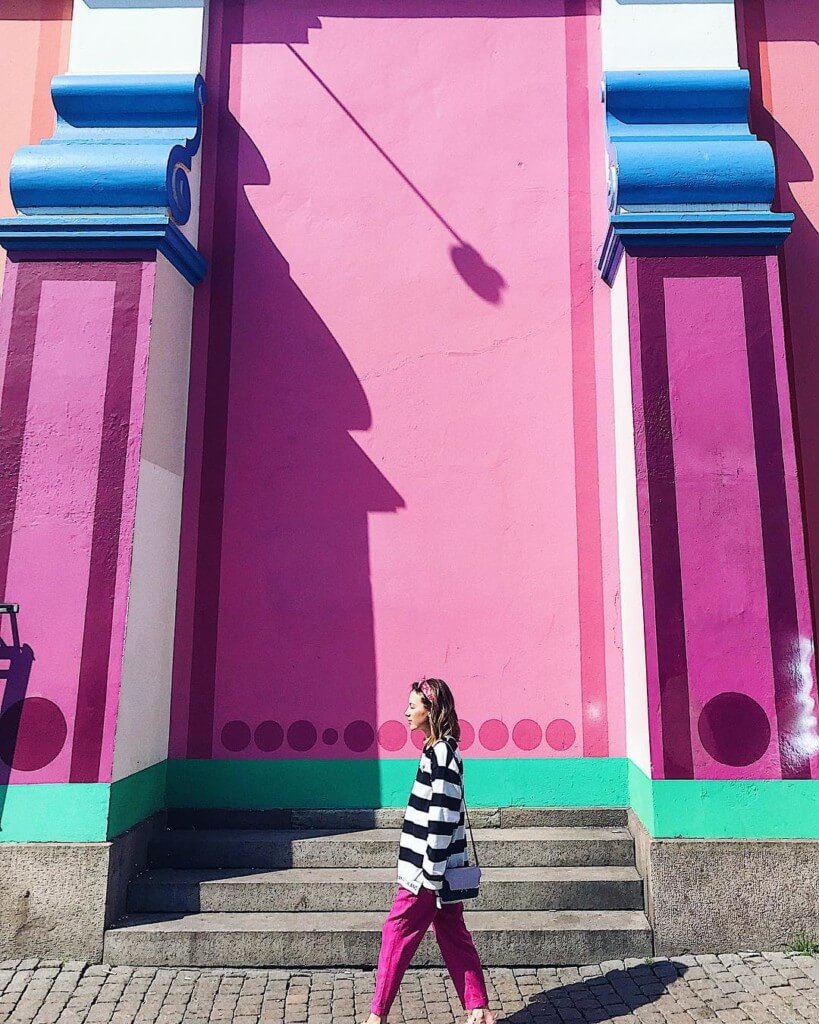 I've never seen a sweeter movie theater. Movies offer a whole different experience in Denmark: they don't have a butter fountain, they show commercials instead of trailers and everything has a refined air your AMC might not. But before you even step inside, this theater's façade is doused in popping corals and pinks. It's a bit outside of downtown, but a quick metro ride away stopping at Vesterport Station, where the cinema sits adjacent. Wear your most colorful outfit to match the aesthetic or stand out with the classic Danish all black look