It's the weekend and you're celebrating the end of another grueling week by going out. The night consists of a constant supply of alcoholic beverages that keep you from thinking straight. Then there's that whiff of food that enters your nostrils and all of a sudden the only thing on everyone's mind is food, glorious food. But then everyone reaches the same sorrowful, drunken conclusion—everything's closed. Luckily D.C. has some of the most clutch restaurants that stay open late just to satisfy your drunchie desires.
1. Steak 'n Egg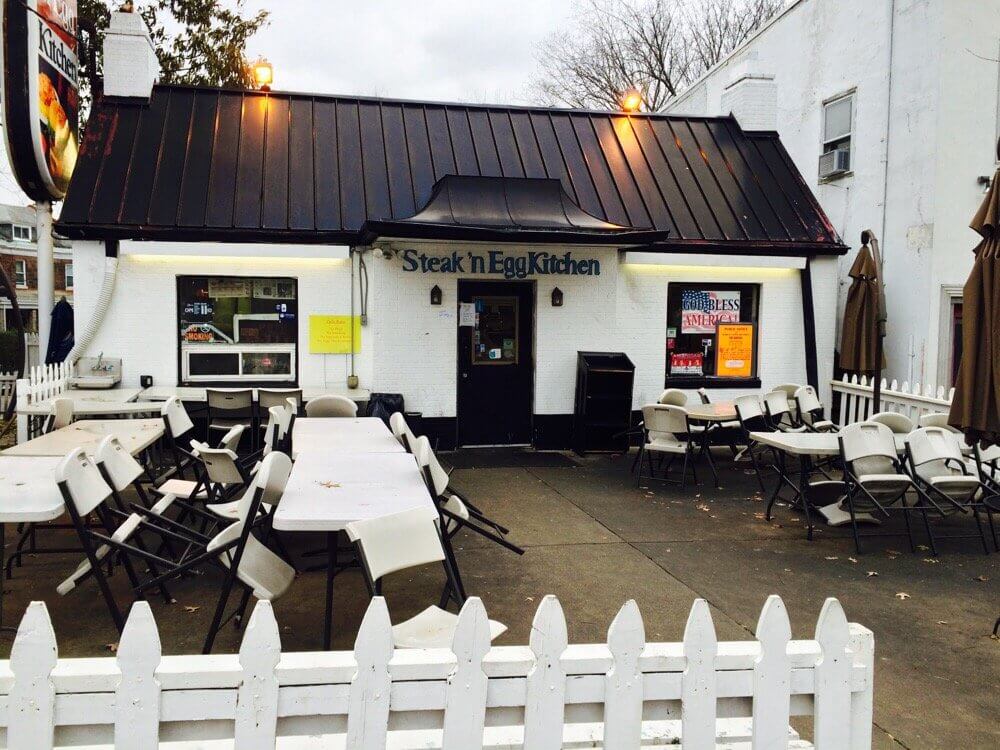 Steak 'n Egg, a 24-hour diner in Tenleytown, is a favorite for American University students. The menu offers everything a drunk could ever want and, more importantly, at a reasonable price. Because Tenleytown's nightlife is pretty dead (minus the occasional weekend frat house party), the lines are relatively short. Everyone knows Steak 'n Egg for the breakfast food and huge portion sizes. Low key the best thing on the menu is the milkshakes. "Steak 'n Egg is the one place that doesn't let you down after a night of going out, whether because of its convenient location, the French toast or knowing that there's more than a 50 percent chance of running into other friends," said AU junior Marifer Zacarias.
2. Amsterdam Falafel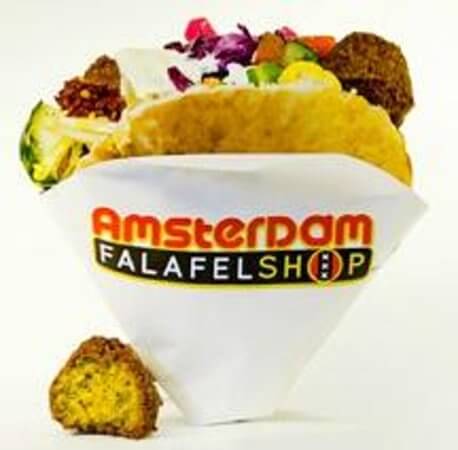 If drunk you craves Middle Eastern food, consider this heaven. Amsterdam Falafel closes at 4 a.m. on the weekends, which allows for plenty of time to nom on some falafels and pita bread. The restaurant provides the best of both worlds with its nice atmosphere and hole-in-the-wall feel. The menu is small, featuring only two different sized falafels, a falafel bowl and French fries (and everything's cheap!). What drunk person wouldn't want a falafel and beautifully greasy fries? Are you a falafel? Cause Amsterdamn.
3. Jumbo Slice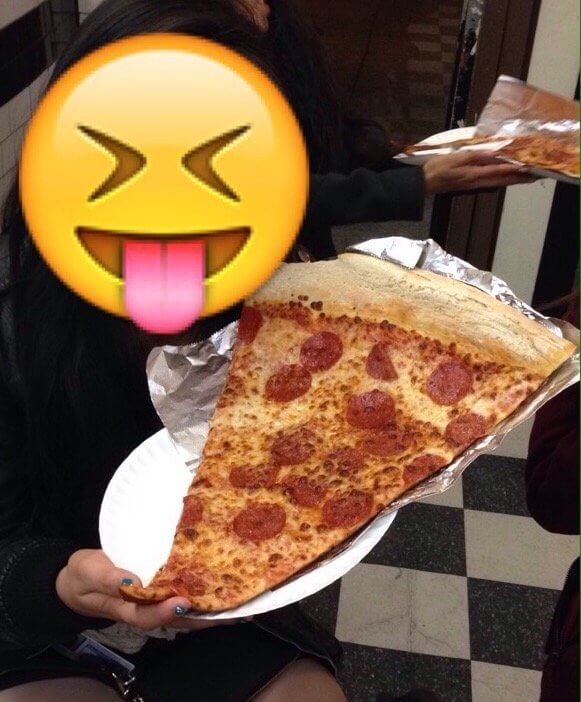 After a long night in Adams Morgan, Jumo Slice is an essential drunk food location. In case the name didn't give it away, Jumbo Slices's pieces of pizza are absurdly large. Learn your lesson here and don't make any rookie mistakes–no matter how hungry you think you are, never order more than one slice. We're not sure if anyone has eaten a whole slice and walked away still hungry, let alone consumed two of them. "Go to jumbo slice if you want a slice of pizza that feels like it's eating you," AU senior Bret Quinn said. The food is all reasonably priced and you (in your drunken stupor) will happily pay it for the greasy pizza. But here's an important heads up—Jumbo Slice only accepts cash, so bring stacks with you.
4. Crepeaway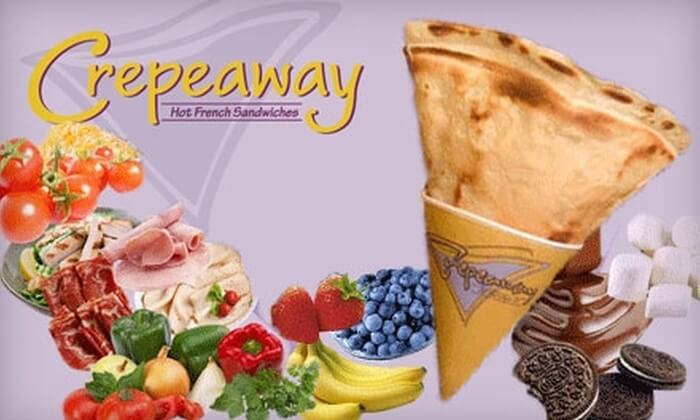 If you don't want your night to end, go to Crepeaway where the music bumps and the atmosphere pops. The drunk population in the restaurant dances often while munching on some scrumptious food, so you can regularly find people on tables and chairs dancing while trying to make the impossible possible (aka dancing while not falling off). "Crepeaway is the best because you can plug in your own music and dance on top of any surface without being yelled at, only encouraged," AU recent grad Eugene Litman. Crepeaway should be your go-to drunk restaurant if you're looking for cheap food and a party that don't stop.
5. The Diner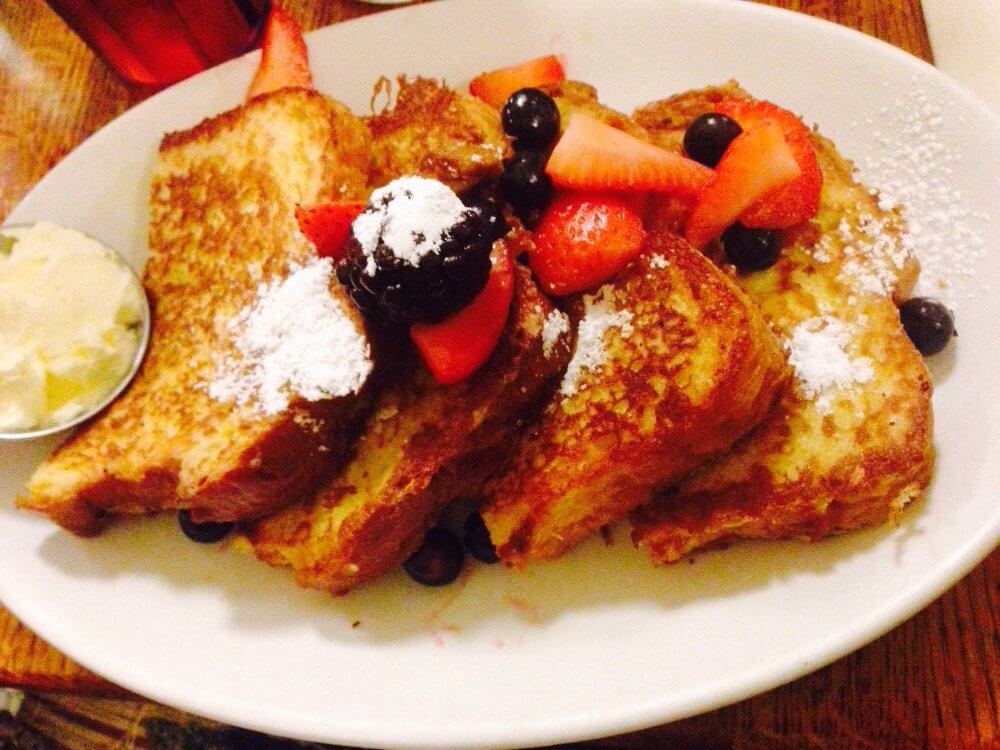 The Diner provides a warm and cozy atmosphere that makes customers feel right at home. This sit-down restaurant requires you and your friends to act composed enough to handle this type of situation. "The Diner reminds me of every diner in [my home state] yet still retains its own identity. The art in the back of the restaurant nods to the history of the neighborhood," AU junior Amanda Riddle said. If you choose to venture to The Diner and keep your composure, you won't regret it. Whatever you order, make sure to add a milkshake to it. I promise it won't let you down.
6. Domino's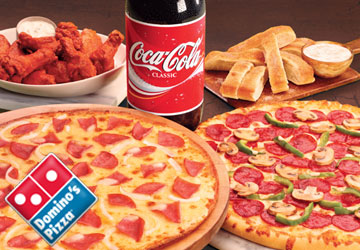 While Domino's delivery isn't exactly your first choice, everyone encounters nights that end with a few empty large Domino's pizza boxes. Maybe a friend had too much to drink, or you stared to feel tired. The best option is leaving the club or party and immediately ordering pizza. The delivery guy will be there to greet you as you get home like a knight in shining, pizza-shaped armor. If you're a true Domino's professional, download the app, store your card information and bam! Ordering just got easier. Most importantly, you can track your pizza's location and countdown the time until you can bite in.
7. New Big Wong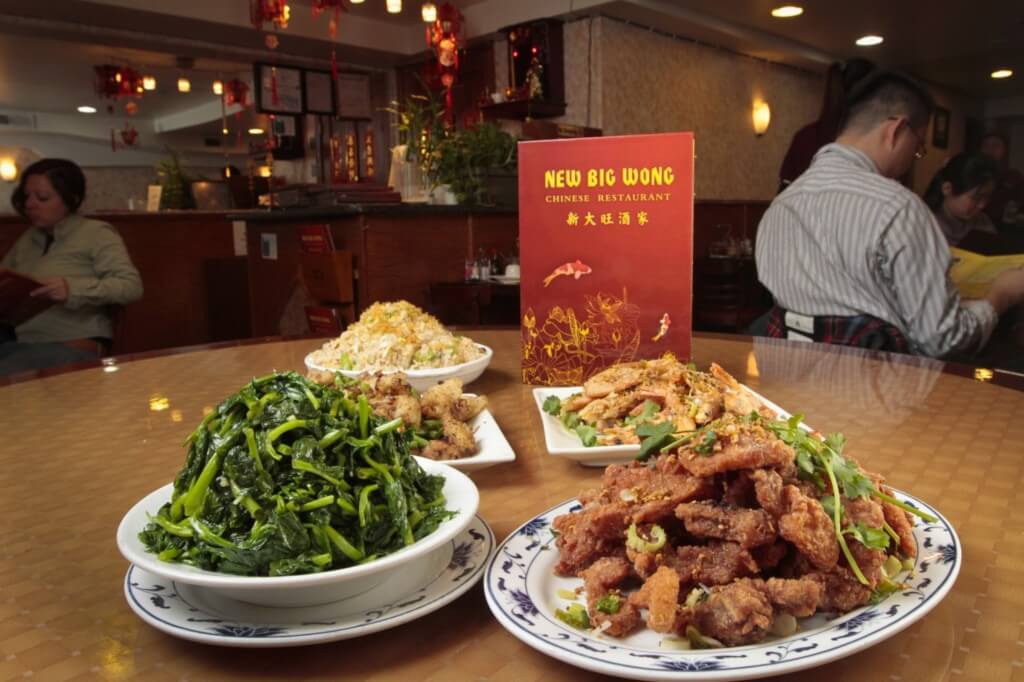 After a night of drinking, who knows what food you'll be craving? If it's Chinese, look no further than New Big Wong. The menu looks similar to most Chinese restaurants, but its long hours make it a perfect destination after a night of drinking. With a name like "New Big Wong" combined with its crazy late hours, they'll be expecting your drunken crew and will happily serve you sesame chicken and fried rice.
8. Ben's Chili Bowl
Ben's Chili Bowl has been a staple of the D.C. area for over fifty years. It's a hole-in-the-wall restaurant that is a part of history. The restaurant would not have survived this long if it hadn't had delicious food. I recommend getting your chili on top of a hotdog. There's something about the blend of different foods that makes drunken you think he's eating the greatest creation ever. Heck–even the president is a fan of this late-night drunchie spot.
9. Kramerbooks & Afterwords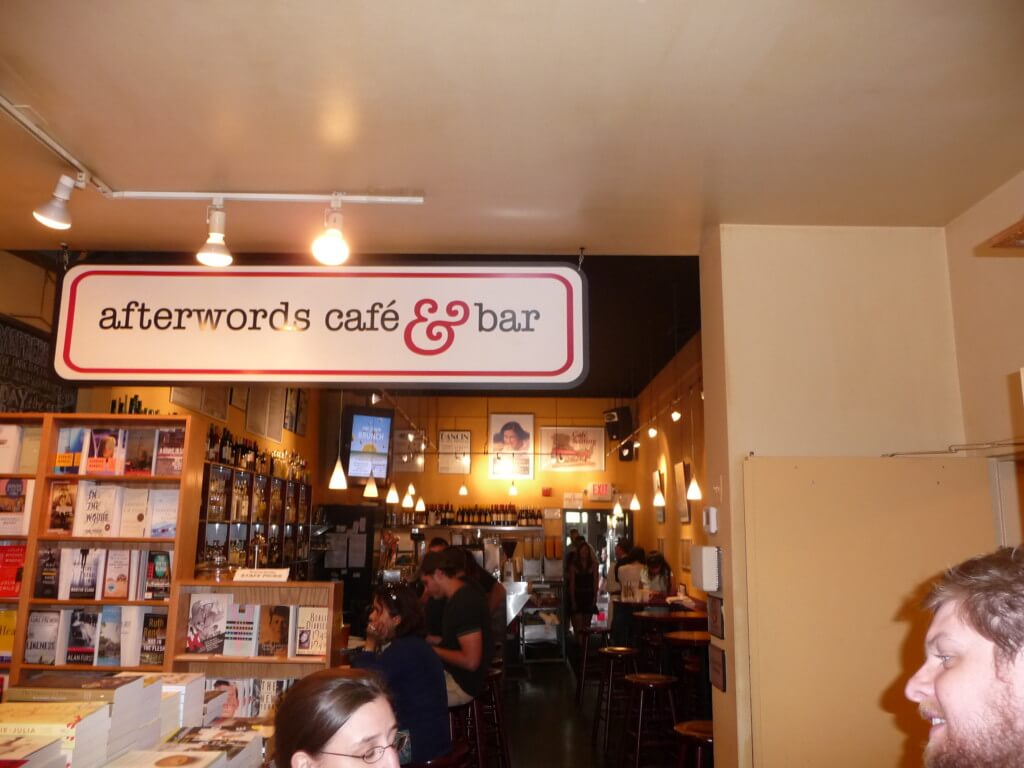 So you're definitely asking, "Why the hell would I go to a bookstore when I'm drunk and trying to blow off some steam on the weekend?" That's a fair question, but it's a bookstore, café and bar all in one. Yes, you read that right. The party can keep going, or you can sit down at a table and order something off of the "Late Night" menu meant for the hungry drunks. The price is a little bit on the expensive side, but the food is worth every penny. Try the mac and cheese–there's nothing more satisfying.
10. Surfside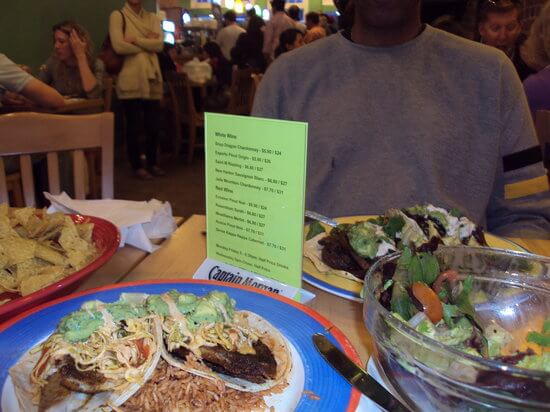 Surfside in DuPont is a Tex-Mex-themed restaurant that gives customers a total beach vibe. For all of those New Jerseyans in D.C. obsessed with the beach, here's a restaurant that makes you feel right at home. They pride themselves on the freshness of their ingredients. Think of it as a Chipotle on steroids, but better tasting and way more authentic. If you think getting extra guac at Chipotle is a good decision, just go to Surfside and that little plastic cup of guac will never taste the same.