With possibly the worst dining halls, both in terms of food quality and daily availability to students, William & Mary students know everything about the late-night snack scene. Whether you are a TWAMP (typical William & Mary person) pulling an all-too-common all-nighter or an out-of-town friend visiting your WM mates, satisfy your late-night cravings with these midnight bites. We scored these based on food quality, accessibility, price and status.
Make sure to hit up one of these William & Mary gems the next time you have a late-night food craving.
10. Sal's by Victor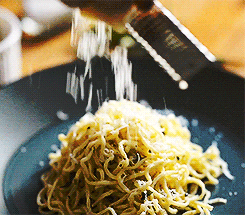 Sal's by Victor serves up Italian Food to the Williamsburg Area. Open surprisingly late, this sit-down spot works great for a quick bowl of late-night pizza or a fancy birthday celebration.
Sal's, while being within walking distance of the college, tends towards the more expensive and fancier side of the list. The restaurant has served classic Italian for quite a while, and for some students that comes with a side of nostalgia.
"I used to go to Sal's as a kid and the food is good, but I lost a toy there and I still haven't gotten it back 15 years later," junior Jana Considine said.
You couldn't ask for a more personal review, just don't bring a toy when you stop by late for a big bowl of pasta.
Quality: high-quality eats

Accessibility: close, but sit down

Price: $15-$30

Status: Williamsburg Staple, just ask Jana

9. Brickhouse Tavern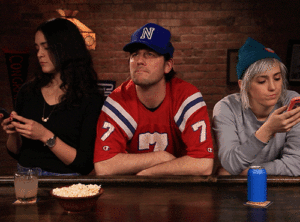 The first of the popular bars, Brickhouse sits relatively close to campus. Trying to pass itself off as the fanciest of the three classic bars, Brickhouse has the prettiest exterior, matching Colonial Williamsburg's brick and column look, and a relatively open interior.
Additionally, the restaurant offers a massive menu, including wings, salads, soups, pasta, pizza, subs, burgers, dessert and even calamari. While it might not be the easiest option for a weeknight, Brickhouse works great as an event location for organizations and might be a decent option to switch up your snack spot.
Quality: the Jack of all trades…

Accessibility: there are friendlier joints

Price: $5-$15

Status: a member of the trio

8. Paul's Deli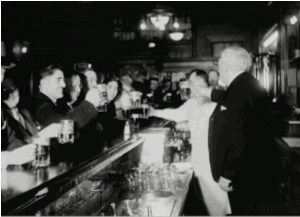 Following up its sibling, Paul's Deli offers solid food and family tradition. Family-owned since 1977, Paul's menu offers great foods, such as classic Italian and Greek dishes. Paul's genuinely earned a reputation as an excellent stop through years of reliable service.
"Paul's is top tier," recent graduate Matt Luther said.
Especially popular with the seniors, Paul's acts as a great stop to enjoy food with friends in the evenings. Come around to Paul's for a midnight Gyro or just to reminisce about the past four years of college life.
Quablity: bar food with a twist

Accessibility: nearby and accessible

Price: $5-$20

Status: family-owned classic

7. Chanello's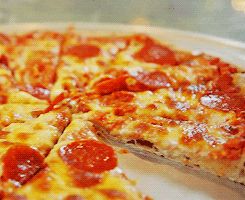 For those craving delicious Italian that won't break the bank, we recommend Chanello's. Between delivery options and food that is a cut above the bars, Chanello's may be the perfect fit for a peckish TWAMP. Despite the closest location being a bit of a hike, the pizzeria remains open until 1 a.m. with a deep menu. Regardless of the pizza you crave, Chanello's probably offers a version. While the menu might be a tad limited outside of the pizza, what college student doesn't want to chow down on a good old pizza pie?
Quality: solid pizzas

Accessibility: a bit too far away, but delivery is available

Price: $5-$20

Status: a slightly distant chain

6. College Delly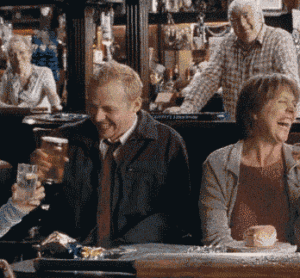 The last of the classic bars, College Delly stands alone as the perfect marriage of Paul's and Brickhouse. Of all the bars on the corner of Scotland Street and Richmond Road, College has the largest fanbase with current students and alumni alike. Between Greek life renting out the restaurant, students chowing down on cheese fries with friends and alumni reminiscing with old college buddies, the Delly is never empty.
College's menu seems like a marriage between Brickhouse's and Paul's menus, and students adore the cheap bar food. Next time you need to study, grab some of College's delicious fries and try not to get grease up your computer.
Quality: beloved bar snacks

Accessibility: welcoming and close

Price: $5-$15

Status: locally legendary

5. Taco Bell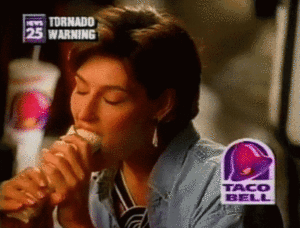 For some college students, Taco Bell defines the 4 a.m. snack run.
"I've never seen so much shit for under $10," senior Braeden Salazar said.
The dirt-cheap tacos always hit the spot, even if some may claim that all Taco Bell food tastes the same. Though, for some, it may not always have the most pleasant results.
"Taco Bell is like a juice cleanse," sophomore Omar Sadiq said.
Provided that your bowels aren't fickle, Taco Bell is a must-munch for any college student.
Quality: juice "Cleanse," right Omar?

Accessibility: sadly, far from campus

Price: $1-$5

Status: a college classic

4. Precarious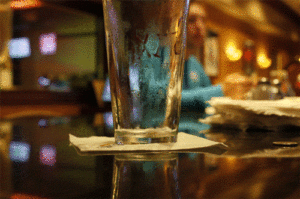 The newest bar on the block, Precarious Beer Hall almost makes the older entries irrelevant. Thanks to a friendly and modern interior, patrons can find a cool booth, enjoy the porch, play arcade games or make new friends at the communal tables.
While Taco Bell satisfies the need for fast food, Precarious offers genuinely phenomenal tacos at surprisingly affordable prices. Students love to spend nights at Precarious enjoying tacos and card games with friends, especially pre-COVID. For those over 21, Precarious earned its reputation as a phenomenal local brewery.
"Precarious successfully makes me feel like a beer snob despite my unironic love of Bud Light," senior Gavin Hallisey said.
So, whether you want to hang with friends, enjoy tacos or look for decent beer, stop by the Beer Hall.
Quality: high-quality tacos and excellent craft beer

Accessibility: near Campus and CW

Price: $5-$20

Status: the new boxer winning the bar brawl

3. Cookout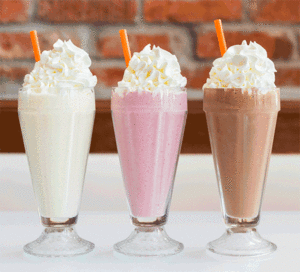 Cookout is reserved for icons of the college late-night food game. Any self-respecting TWAMP can wax poetic about the many joys of Cookout.
"Cookout is easy and quick, the menu isn't overwhelming and the food is reliably good and greasy. Coupled with their milkshakes, cookout is the best place for a quick late-night food run! Cookout also feels like an actual meal which is nice, it gives the illusion I'm not eating junk — I am very passionate about cookout," sophomore Alex Luck said.
She hit all the major pointers: good food, fair prices, great shakes, and reliable late-night eats. While you might need a car to get there, every TWAMP knows and loves cookout.
Quality: an amazing hodge-podge

Accessibility: can you DRIVE-Thru?

Price: $2-$10

Status: who else has burgers?

2. Dominos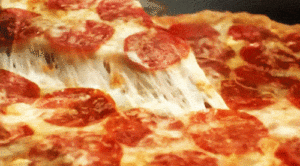 Definitely a surprising pick for those not from William & Mary, Dominos might seem a bit too mainstream. Sure, Domino's pizza clearly beats Pizza Hut, Papa Johns and similar, but what puts the joint above so many local favorites? For some TWAMPS, Dominos might be a personal love.
"Domino's is my guilty pleasure; it's so bad but so good," sophomore Rachel Flannery said.
While I love it too, Domino's true allure comes from the fact that its effectively free. Since the local Domino's allows students to use Dining Dollars, which are included with their meal plans, students can order as much pizza and garlic twists as they want without spending a single dollar themselves. For college students ballin' on a budget, that's pretty tough to beat.
Quality: the best chain pizza

Accessibility: campus delivery

Price: Free*

Status: Not that notable

1. Wawa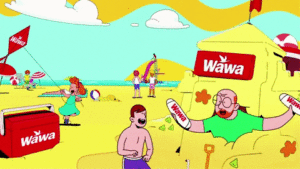 We all knew this was coming. For late-night food at William and Mary, Wawa is the Holy Grail, far and away. Rumor has it that TWAMPs have made our local Wawa into the highest-grossing Wawa nation-wide.
"I've never really gone anywhere else apart from Wawa for late-night eats, and I don't really feel like I have to. I don't have a car, so the convenience is big for me. Freshman year, I ate an Apple fritter every night for a month. If that's not the college experience, I don't know what is," sophomore Aubrey Lay said.
Lay's experience is classic, though I personally went for the Pretzels and Quesadillas myself. There isn't a single student on campus who hasn't eaten at Wawa at least once a month, if not once a week, and we all go late.
"Going to Wawa at 1 am is like being in an airport at 5 a.m. You might see someone in pajamas, you might see someone drinking, you might see someone having an actual meal. There are no laws, only vibes," sophomore Aidan White said.
Wawa acts like the melting pot of campus: everyone goes, and everyone loves it. After all, you can always find something strangely delicious.
Quality: Even WaWater is better than normal

Accessibility: It's so close by

Price: $1-$8

Status: It's Wawa. Period.