College brings the most irreplaceable, refreshing and exciting experience to us, but it comes with a price—the costly 4-year tuition, fees and living expenses. For many of us, this means paying years of student loans after getting into work. Even for people who remain fortunate enough to have their families pay for tuition, finding some extra money for shopping and social activities does not feel easy. So, easing up your parents' shoulders and earning your own pocket money during college should be worth a thought.
Read on for 7 painless ways to help you become financially independent in college.
1. Scholarship and Grants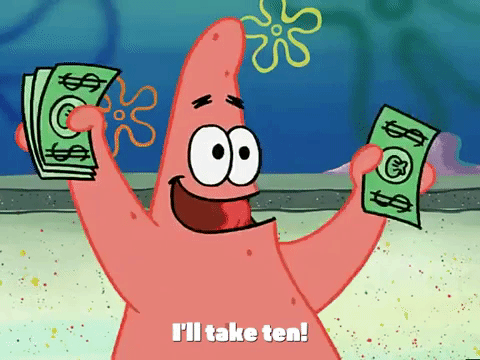 Of course, scholarships and grants remain the most straightforward ways for students to save money from colleges. However, besides the "do you want to be considered for scholarships" choice on your CollegeBoard application page, you can apply for tons of university and state scholarships and federal grants. If you already started college, Google "your college + scholarship" to check your eligibility and application process. You can usually find multiple scholarship opportunities at each school designated for either academic achievement, leadership performance or community service.
If you are still applying for college and want to know which school provides the money most generously, some free search websites like Fastweb, Cappex and the Department of Education's website can act as good places to take a glance. In addition, I will always encourage you to complete the FAFSA – Free Application for Federal Student Aid form — first, even if you don't know what kind of scholarships or grants you want to apply for specifically. A lot of scholarship opportunities will automatically come to you if you submit the FASFA and qualify. So, why not start the application by completing the FAFSA form first and find out your eligibility later?
2. Get your own place or become an RA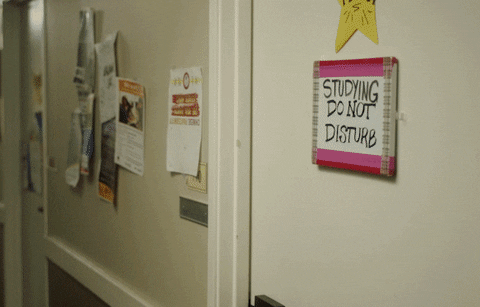 Now, living expenses: another huge expenditure besides college tuition. Many colleges require students to live on campus during their freshmen years, which doesn't cost any less than finding an apartment off-campus. Take the residence hall at NYU as an example; the cost of living in a shared dorm ranges from $1700 to $2500 per month. However, you could find a place that costs less than $1500 in the Chinatown or New Jersey area. Therefore, even if your university mandates you to live in the residence hall for the first year, many people choose to move out in the second year for a cheaper rate. However, if the off-campus living doesn't appear any cheaper or you just enjoy living in dorm, apply for the Resident Assistant position! As a RA, you can get free housing accommodations, along with possible salaries and meal swipes. This can take off a great portion of the living expense. Most universities require an upperclassman RA candidate with a year's experience living in the dorm.
"The RA at NYU residence halls focuses on community development, serving both as an intellectual leader and resource for the students with a primary purpose of creating a sense of belonging. The commitment of the RA role is 20 hours per week in addition to being on call as a RA at your dorm. The selection of RA[s] at NYU involves an info session, group interview, individual meeting and written reflection. The selected candidate [gets] granted a single room at the university residence hall at no cost, with the corresponding meal plan and a unique experience involving leadership, activity planning and problem solving," New York University Faculty Fellow in Residence Michaela Dent said.
While many may envy the material benefits of working as a RA, the actual work can really burn you out. Besides planning and conducting hall meetings, field trips, holiday events and various pop-up activities, RAs need to work around the clock to deal with any kind of emergency that may happen in the residence hall. Remember the crazy stuff you did during your freshmen year? Well, you won't appreciate it so much when on duty as a RA.
3. Summer school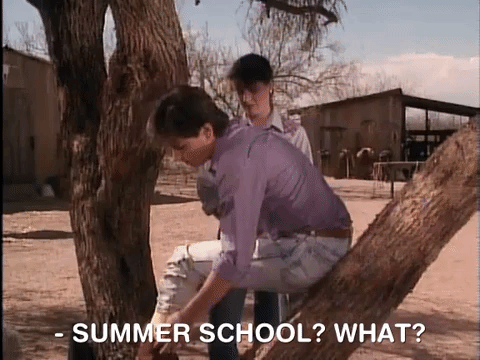 Since we all know the completion of college is based on credits, it makes sense for us to earn credits from the summer or winter sessions to graduate early. For many universities, they offer classes during summer and winter sessions at a lower rate than normal fall and spring terms. Even for the college that maintains the same rate, some offer scholarships exclusively for the summer and winter sessions' courses. For example, I received the NYU Steinhardt scholarship twice, which allows me to receive a $400 grant per credit if I enroll in summer classes.
4. On-campus job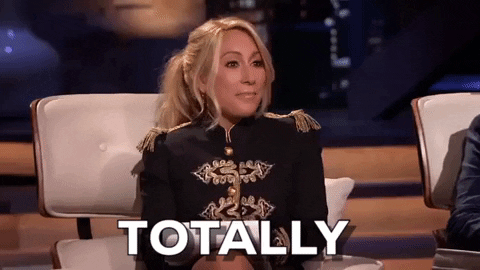 On-campus jobs attract both students who want the money and those who want the experience. They pay fair rates with not so big workloads. In addition, it saves you from commuting. On-campus jobs may seem competitive at first, but if you know the tricks, things will go much smoother. Before applying for an on-campus job, you need to know what type of job you would like to do and how your area of expertise fits in – do you want to be a teaching assistant? Or office assistant? Librarian? Or technician? Then you will go to your school website for on-campus jobs – usually Handshake – and filter those positions. If you fall under the category of U.S. citizen, free feel to apply for all positions. Yet, if you study here as an international student, you can only apply for jobs that mark "non work-study," since "work study" remains a federal program for U.S. citizens. After setting up the filter, here comes the most important step: you will need set-up notifications for new job postings so you can submit your resume first.
"Oftentimes, whether you are hired or not for an on-campus job is not based on your merits, but rather how soon the hiring manager sees your resume. Most of the on-campus jobs do not require special skills or knowledge. Also, people don't bother to take down the hiring information even when the position is filled. Under such circumstances, even if the deadline for [the] application [has] not passed, the hiring manager won't review your resume. So, this whole thing can be somehow like 'first come first serve.' That's why I encourage you to start looking for jobs a month before the semester starts; that's when most positions get posted," New York University Law School Office of Alumni Relations Hiring Manager Cara Nemcheck said.
So basically, you succeeded more than half of students when you submit your application within days after the job gets posted. The hiring peak happens in late July and early August. You may find it harder to get a position during the spring semester since many students opt to continue their positions from fall semester. So, plan ahead and start early! Then if you get selected, you will proceed with the standard job interview process and hopefully get the job.
5. Off-campus job
While many students consider on-campus jobs as a good choice for earning money and experience, there's just not enough position to go around. As a result, many students turn their eyes to off-campus jobs such as a Starbucks barista, store cashier or even internships. The good sides of having an off-campus job come with its generous paycheck, distinctive work content and opportunities to meet more people. Yet, it also challenges you with longer working hours and a heavier workload. Let's just say you can't get the best of both worlds.
6. Start your own business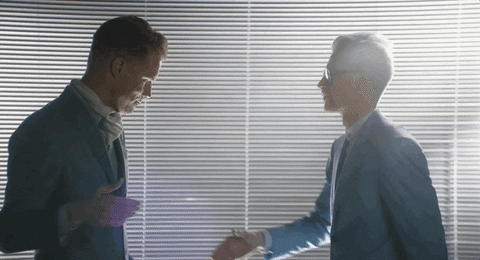 Tired of working for somebody? How about being your own boss. As the gig economy hits the global, more and more people start to join the trend and exchange their spare time for money. You can earn some decent money from jobs as easy as practicing English with non-native speakers or teaching another language.
"I started three years ago as an online English tutor. It began as something to kill time after my retirement as a high school ESL teacher and I didn't expect to earn money from it. At first I had to set my rate very low; I barely made a penny per hour after the platform took its share. My job is to chat with non-native speakers, practice speaking with them and correct their pronunciations. But as people gave me high ratings, I started to get more students and was able to raise my hourly rate. Now I am a certified tutor on the platforms," Freelance English Tutor Kelly Baker said.
If you write beautiful sentences and cohesive paragraphs, you can sign up to revise peoples' resumes or complete copywriting. Small businesses, like exam tutoring, dog walking and document translations, demand people as well. Some aggregate websites to begin with include Fiverr, Freelancer, Upwork, Craigslist, FlexJobs and TaskRabbit.
7. Volunteer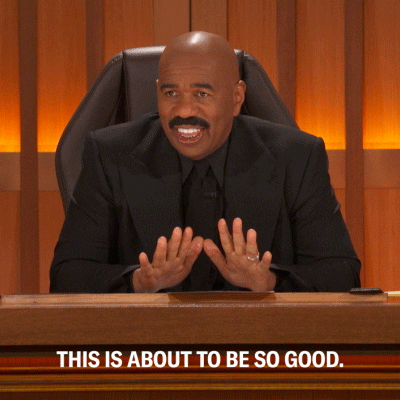 The last way of earning extra money may seem paltry, but it still can buy you a lunch or two. Yes, I am talking about research or study volunteering. Professors and organizations usually post their "call for participants" posters either via email or on your school's bulletin board. These kinds of voluntary events usually take place once or twice a month; jobs include being a research participant, coming from a specific group of people as interviewee or taking notes during class. These simple tasks usually involve answering questionnaires, completing certain tasks or taking notes. For participating, you can receive $10 or $20 gift cards based on the time commitment, free pizza or credit at school bookstores. I know you may define this as trivial, but adding up, they can still buy you a lunch or two.
No matter if you find yourself doing these jobs for money or experience, it always proves a good idea to hold unique positions in college. Not only can these prepare you for your future career, but they also provide some fun and an experience outside of academia and parties. It's about money, but it's not all about money.
---