Summer days ahead means basking in the last of the sunshine with friends in the city. What city you ask? Columbus of course. Home to the Buckeyes, along with many local businesses like Jeni's Ice Cream. No need to show an ID because this guide perfectly suits those below the legal drinking age.
Read on for 21 things to do while under 21 in Columbus.
1. Jeni's Ice Cream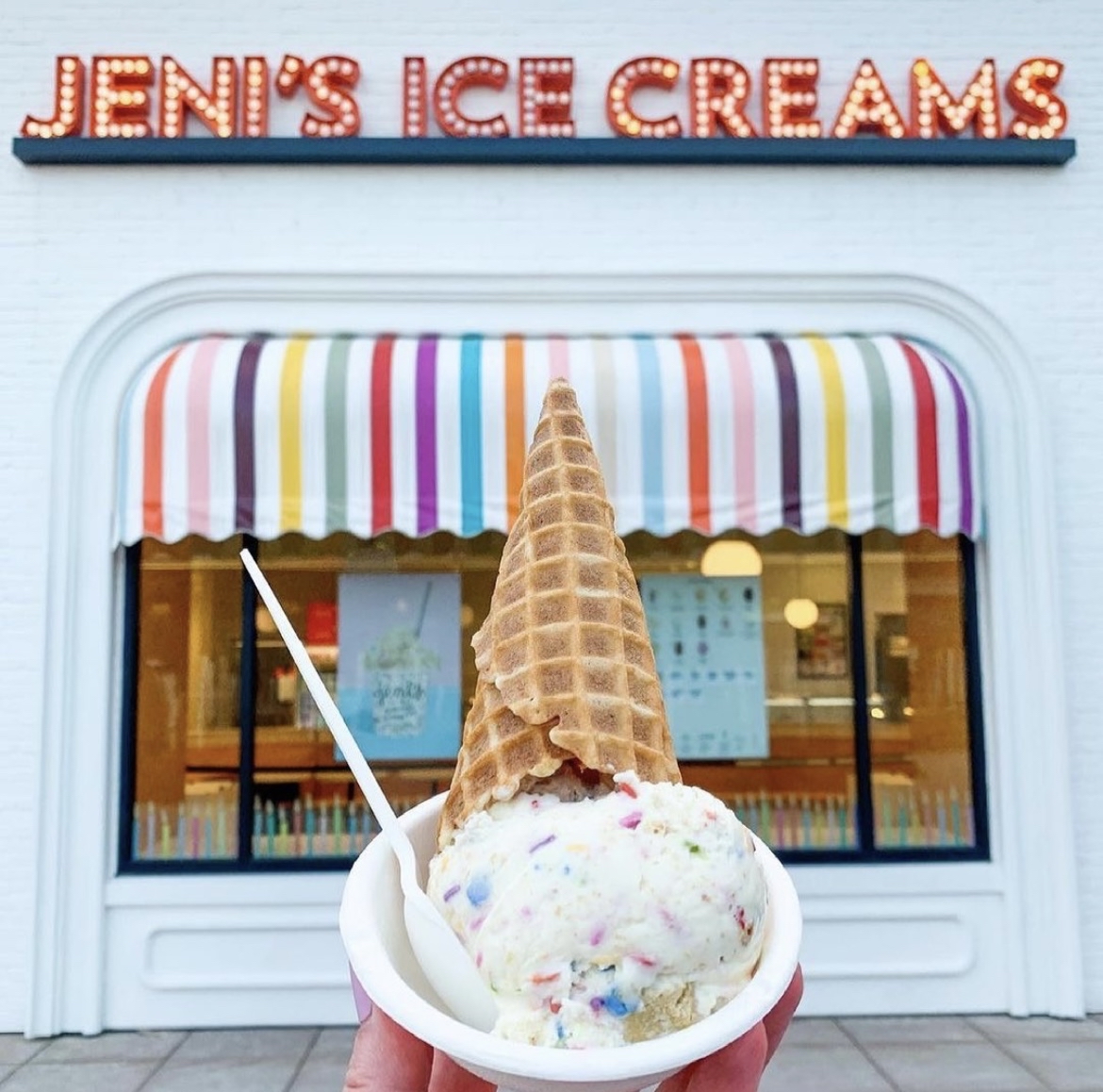 Every Columbus resident knows about Jeni's Ice Cream. A local treasure that deserves all the hype. You can find this sweet treat nationally but why not experience the delicious waffle cones with perfectly scooped ice cream where it all started? Jeni's offers a large variety of flavors from simple flavors like "milkiest chocolate" to fun flavors like "pineapple upside down cake." The large selection, along with the comforting atmosphere makes it a great stop for a break from the summer heat.
2. HangOverEasy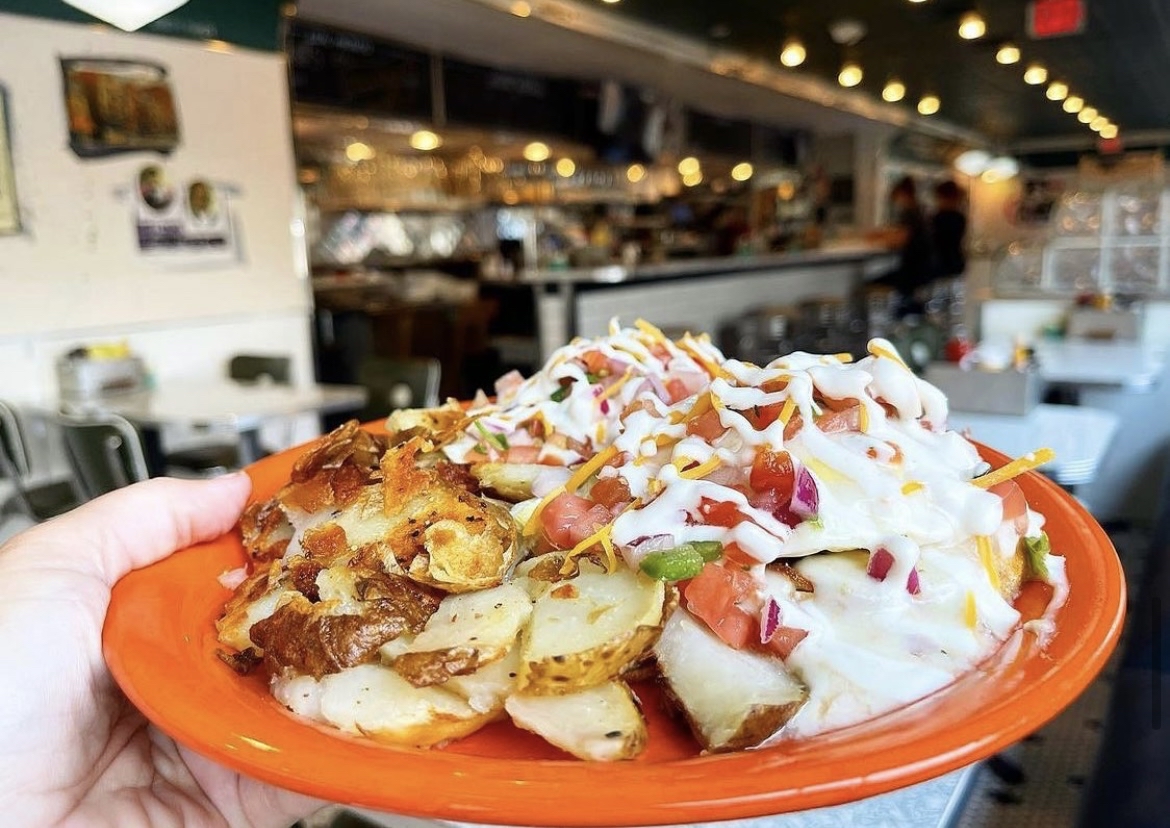 Their famous seasonal pancakes along with the cozy environment make HangOverEasy famous for a reason. Despite its name, you don't need a hangover to go, but they do offer a bar for "of age" individuals. As a fan of classic meals, I always order the "Sloppy Seconds" when I visit. I am a lover of classic breakfasts like Sloppy Seconds where you get two eggs, HOE fries, breakfast meat, and toast. Yum! However, they do serve more original entrees like their "Oatmeal Pie Pancakes." Start off your day at HangOverEasy, you won't regret it. Get here early because everyone knows its stellar reputation.
3. Exploring the Short North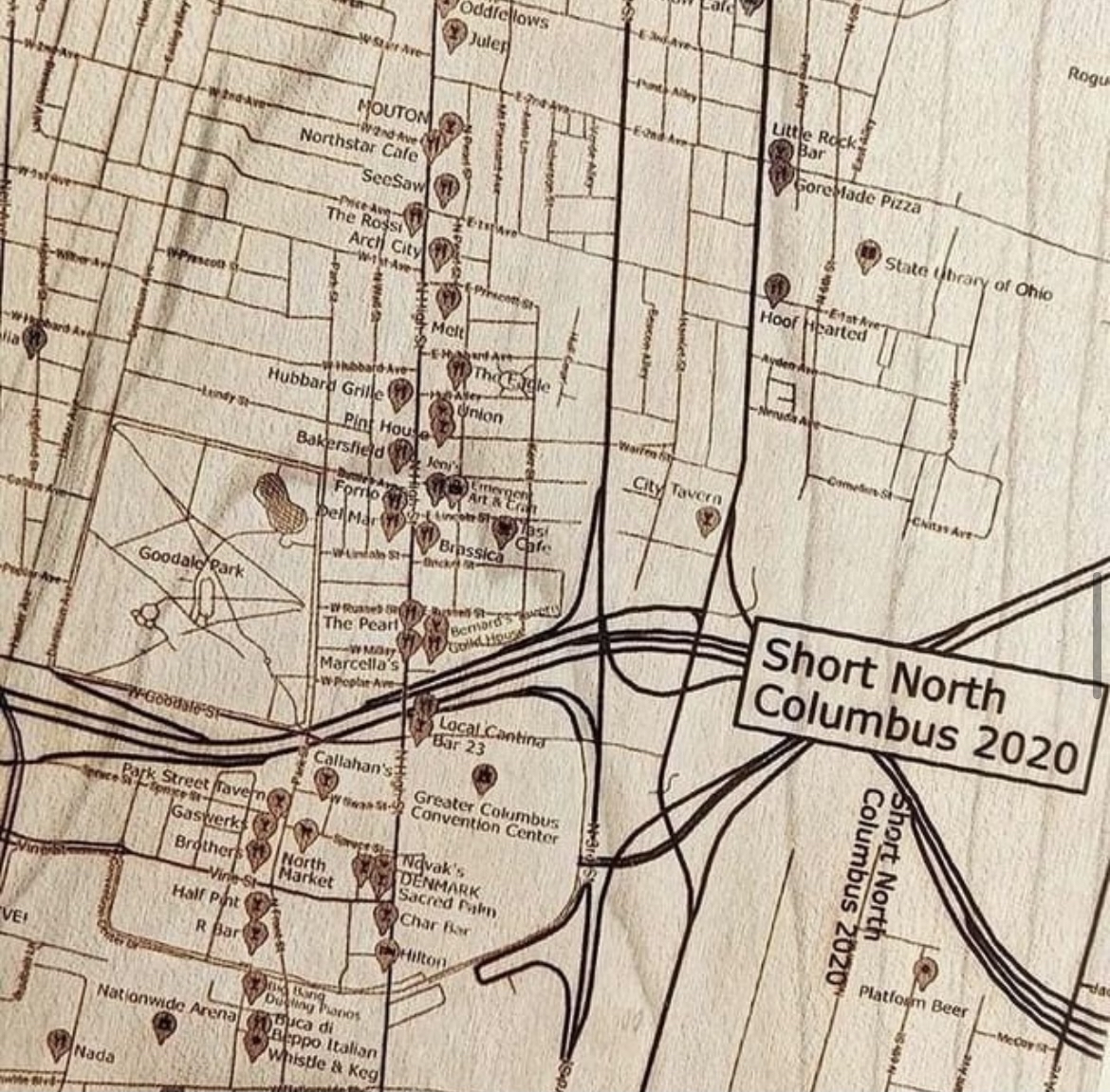 Columbus's art district, the Short North, where many small businesses thrive. In this center, you will find many restaurants, coffee shops and more. Hip and culture-rich with its shops selling vintage items like clothes, knickknacks, etc. The Short North also hosts many events, from art galleries to yoga to food tours. The soul of the city, the Short North needs to be part of your plans when visiting.
4. Otherworld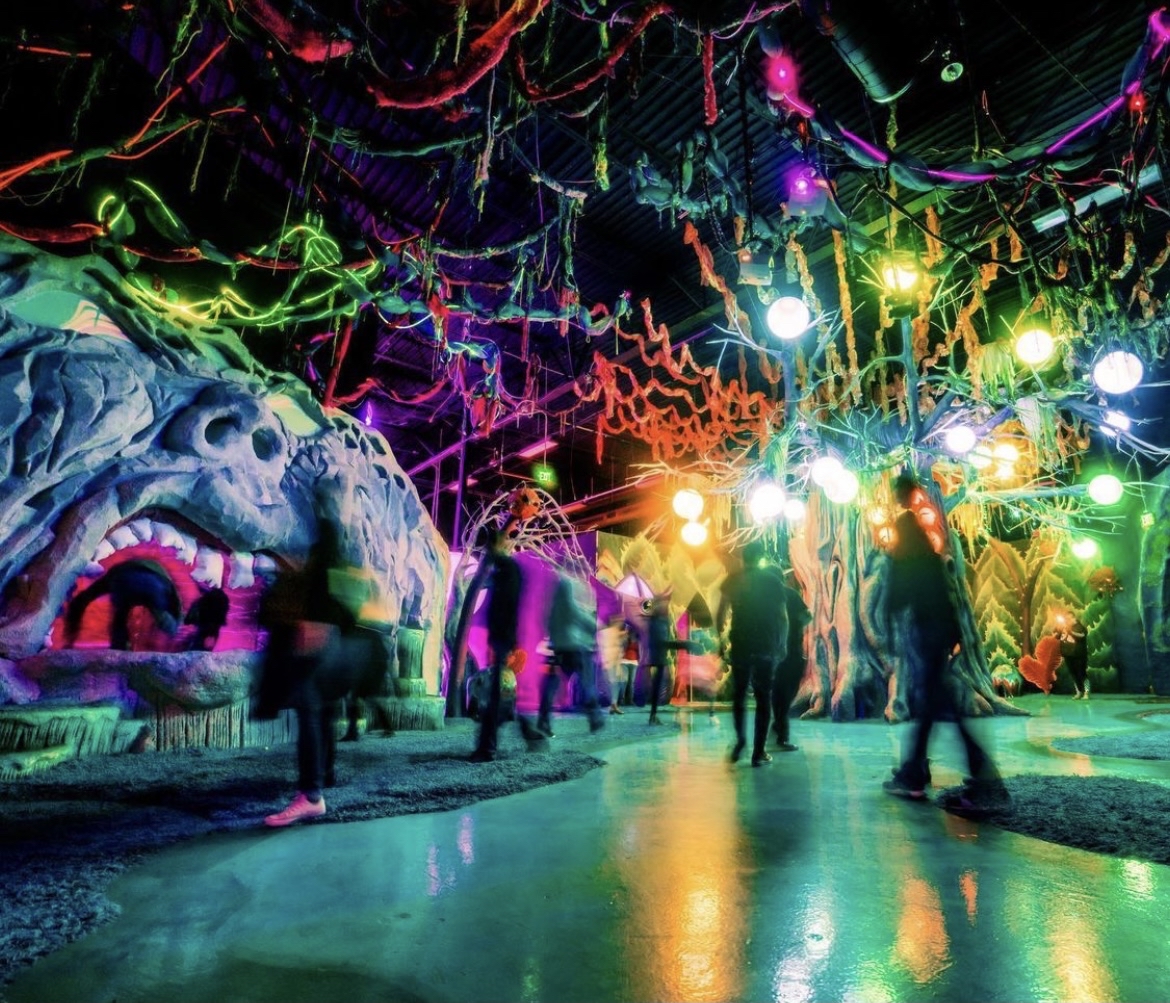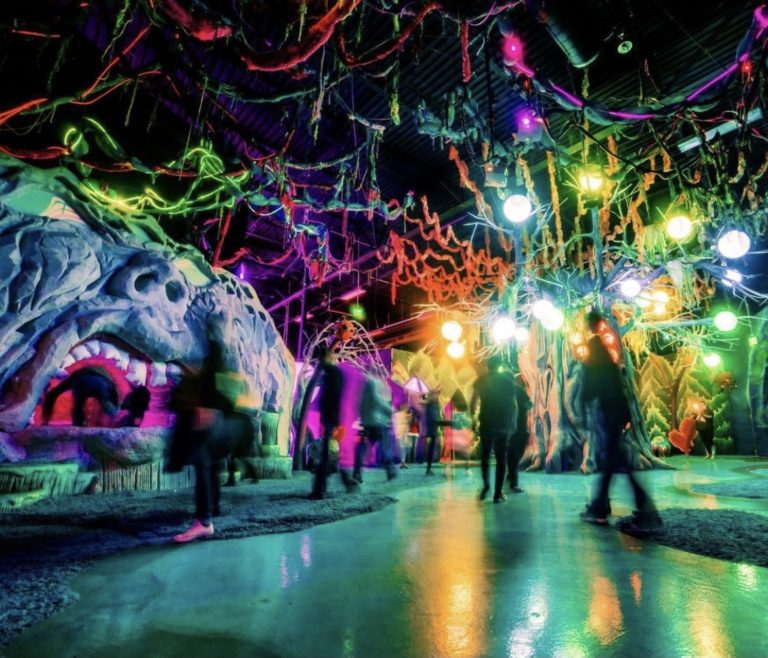 If you love art museums, you need to check out Otherworld. Not your average art museum showcasing Van Gogh, but one that's inspired by science fiction. This large museum offers an immersive experience through 40 scenes that encourage visitors to interact. Otherworld presents over 40 artists' work that feature secret passageways including playgrounds. If you're looking to add to the fun during your visit, look out for their events. The museum regularly hosts events like concerts, dance parties, including classes teaching arts and crafts. The futuristic psychedelic installations will make you feel like part of a real sci-fi movie.
5. ZipZone Outdoor Adventures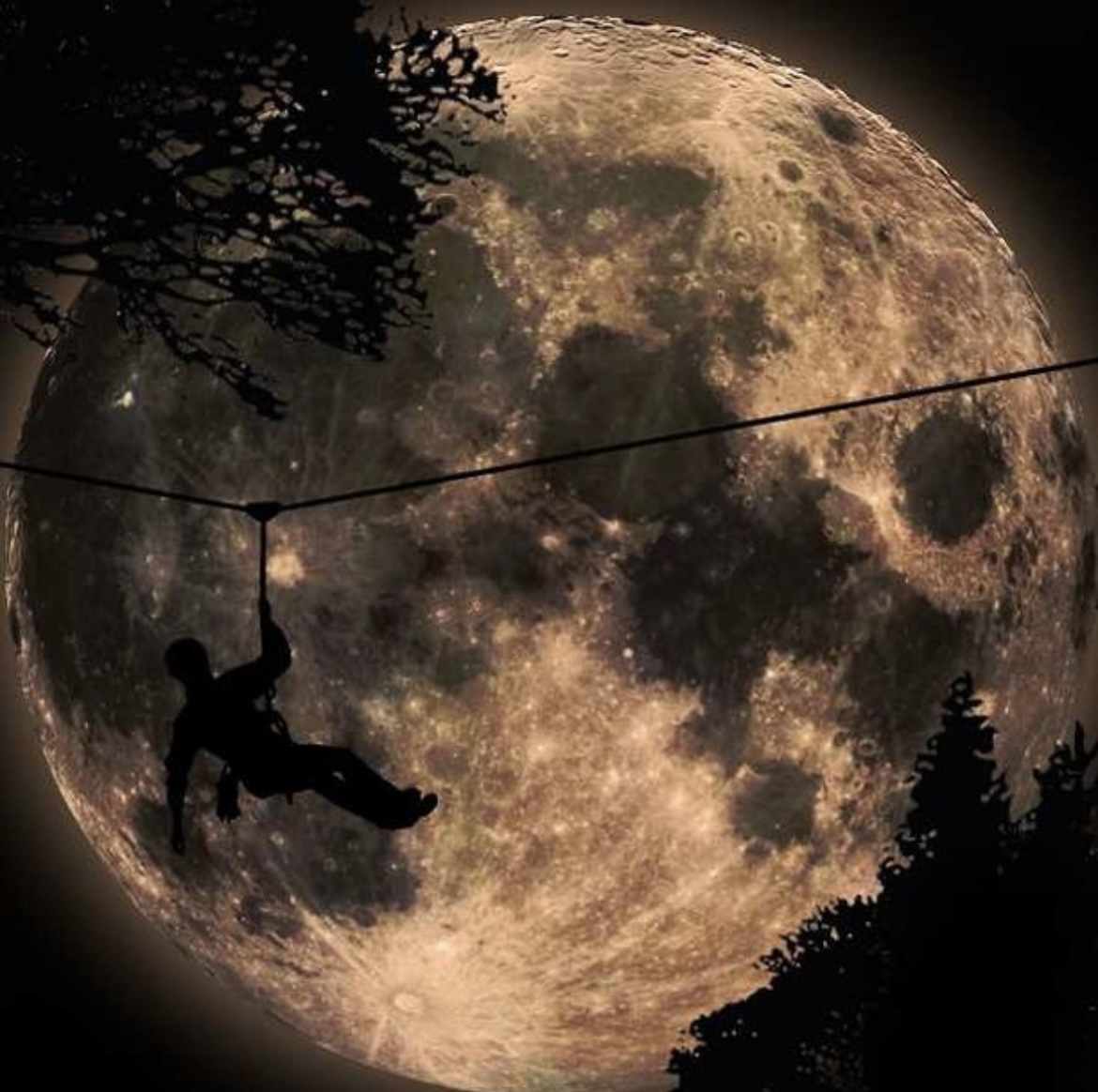 Outdoor adventures need prioritization when in a state like Ohio. ZipZone is a zipline park that welcomes you to experience all they have to offer. Zipzone provides a different adventure in nature compared to your usual hikes. Everyone should visit Zipzone for their unforgettable tours. These tours will take guests through the park via zip-lines to look at the stars or to be Tarzan for a day. If zip-lining isn't your thing, ZipZone also offers an adventure park with an outdoor climbing zone. The park includes 5 courses designed to create a physical challenge for participants. ZipZone invites guests to spend time outdoors to create endless summer memories.
6. Flower Child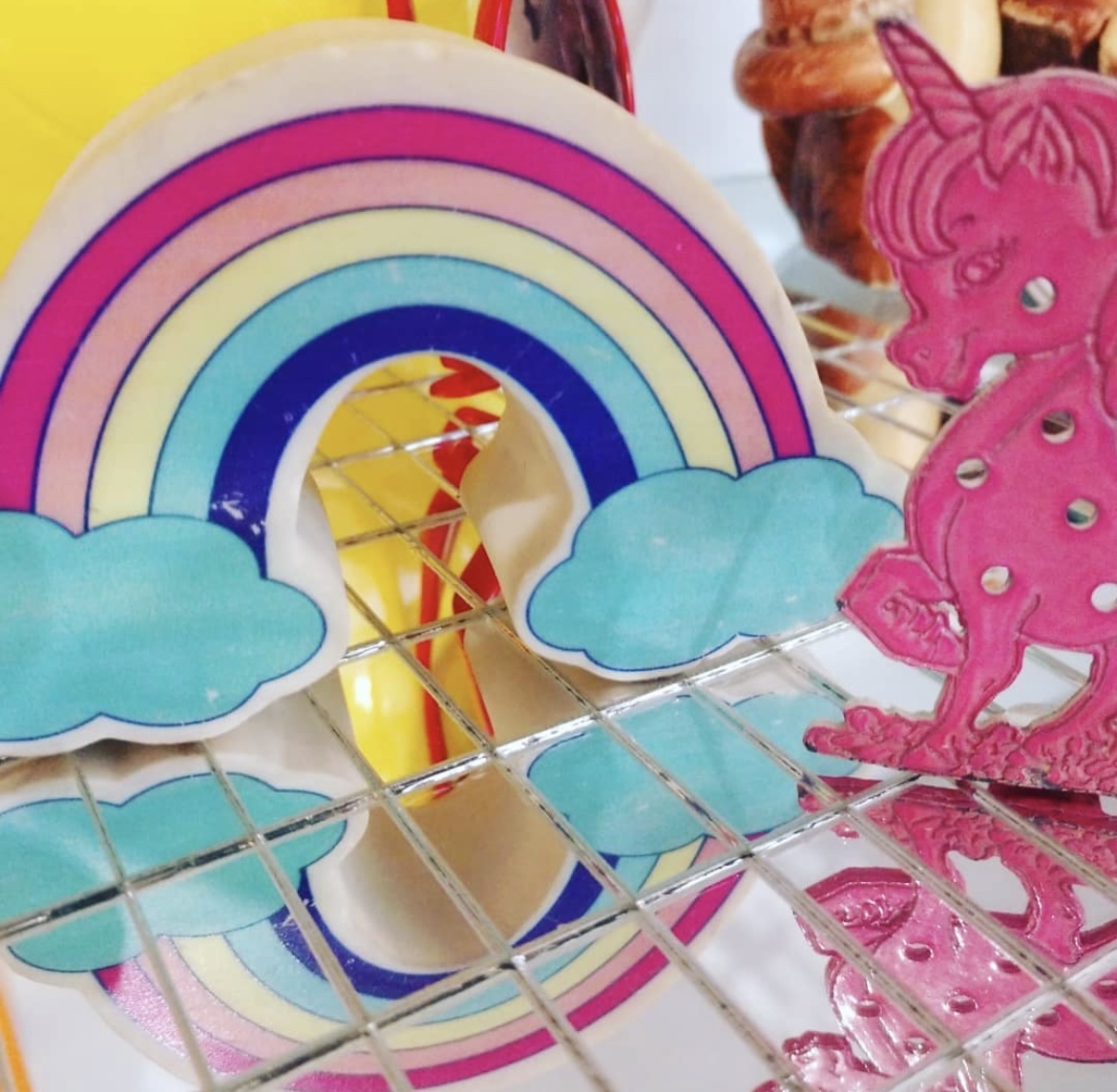 Attention to all thrifters! The department store of vintage goods welcomes you to its doors. Flower Child's selection ranges from funky furniture, to old Levis. Flower Child caters to all. They house pieces from the 1930s to 1980s making every thifters heart flutter with joy. Upon entering the store, guests will transport back in time for a unique shopping experience incomparable to any other store.
"So Flower Child is this giant thrift store I came upon while looking for a gift for my friend. It's a little higher end for a second-hand items but offers aselection of super unique stuff! From furniture to clothes and shoes to albums and knick knacks, you could spend hours there and still not see it all. It's truly a hidden gem," The Ohio State University junior Raegan Crabtree said.
Take it from Raegan and I, Flower Child grants every thrifters dreams. Every turn presents something new. Book a couple hours to spend time in Flower Child because you won't want to miss anything
7. Columbus Coffee Trail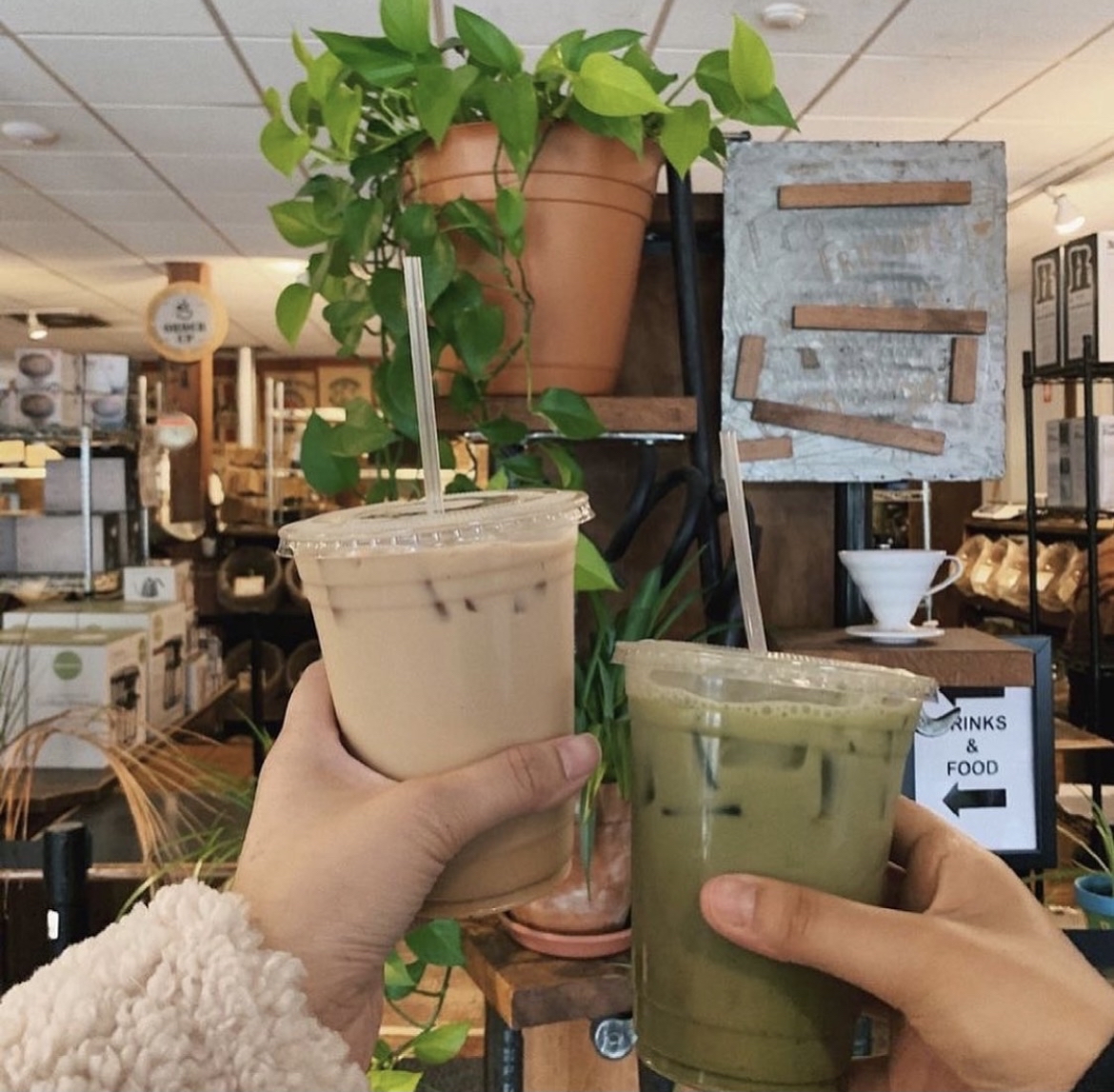 The Columbus Coffee Trail was designed with coffee lovers heart in mind. The trail takes you all over the city to about 17 different vendors. This trail features local coffee vendors like Coffee Connections, Stauf's Coffee, along with many others. After visiting 4 stops, participants can receive a t-shirt showcasing their coffee experience. The Columbus Coffee Trail will keep you caffeinated for exploring the other hot spots on this list.
8. Easton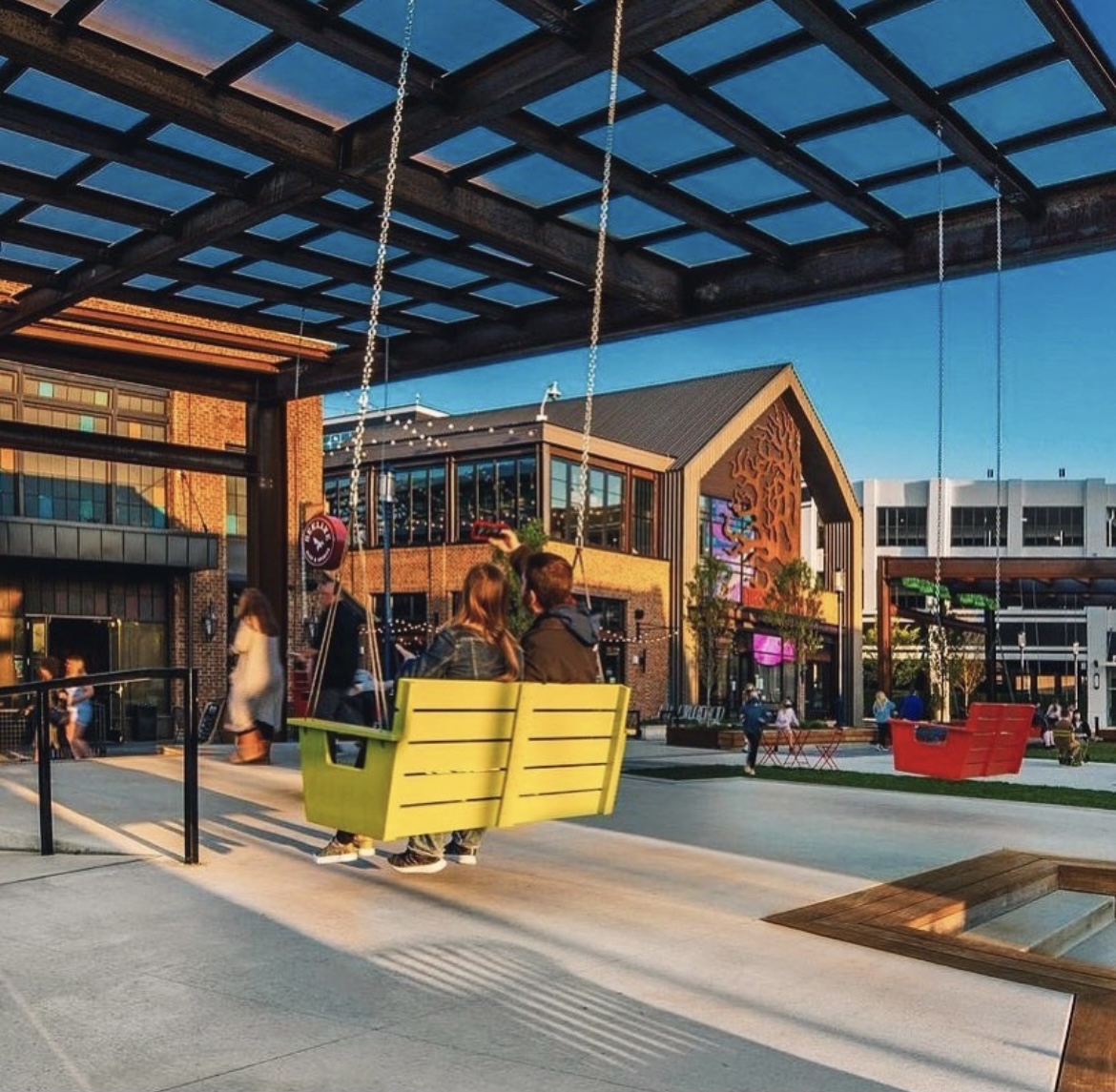 If you like outdoor malls, you'll love Easton. This shopping mall includes affordable shops along with luxury brands for varying budgets. For shopping breaks, Easton offers a variety of foods that make everyone's mouth water. The fun doesn't need to stop there, because after a successful shopping trip you can stop by the theater with the most comfortable seats for a relaxing end to the day. A great place for the shopaholic, foodie or movie enthusiast in all of us.
9. Book Loft in German Village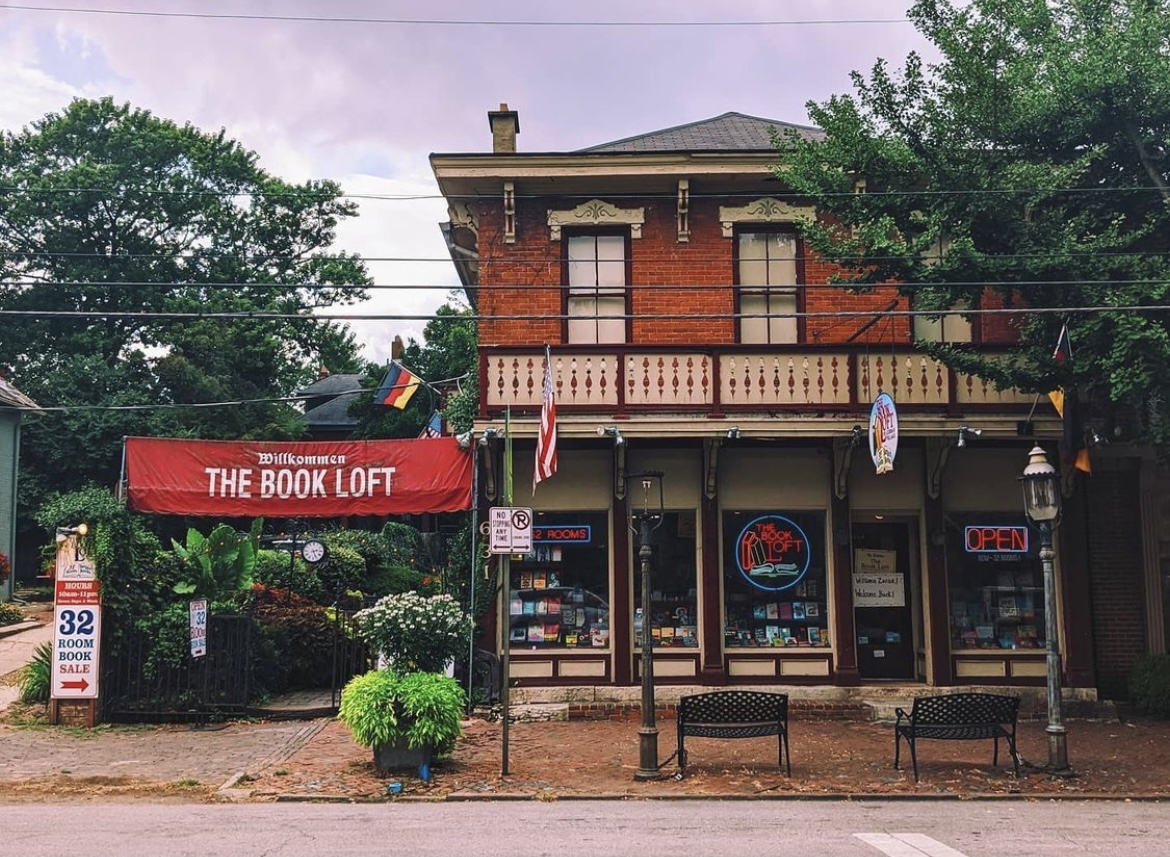 Booktok got you on a reading grind? It happens to the best of us. The staff at the Book Loft keeps the shelves packed to the brim with books of every genre. Additionally, the staff serve as a great resource due to their wide knowledge of books. Even if you don't enjoy reading, this iconic tourist attraction is a must.
10. Play: CBUS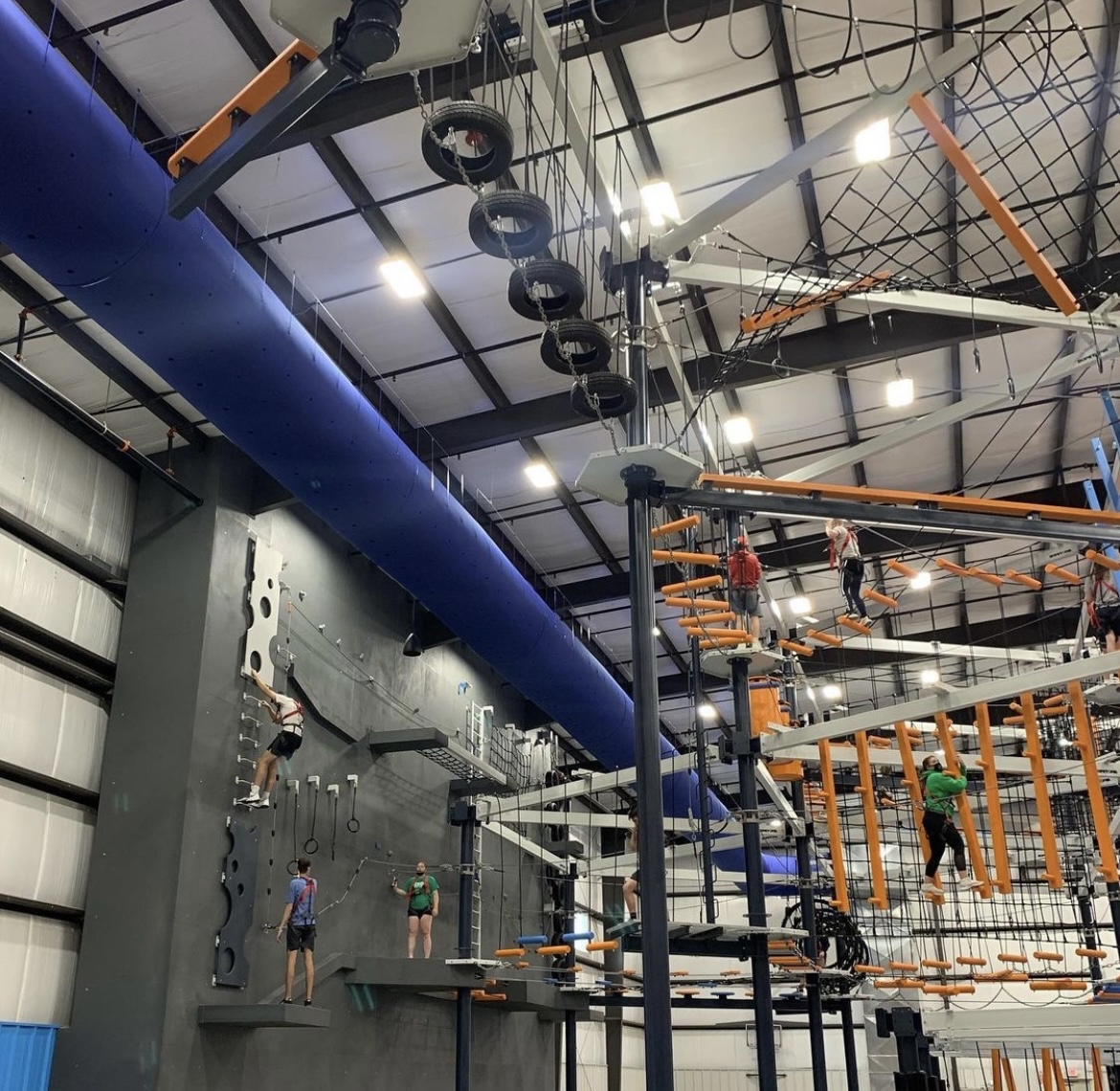 If the outdoors isn't for you, no worries. Play: CBUS offers the largest indoor adventure park in the city. Strictly a fun zone with its many attractions. Guests can try obstacles courses like their rope courses, ninja courses along with their climbing walls, Play: CBUS will take you back to the days of climbing trees. Even cooler, Play: CBUS offers the first Via Ferrata course in North America which introduces guests to the world of Via Ferrata.
11. Columbus Flea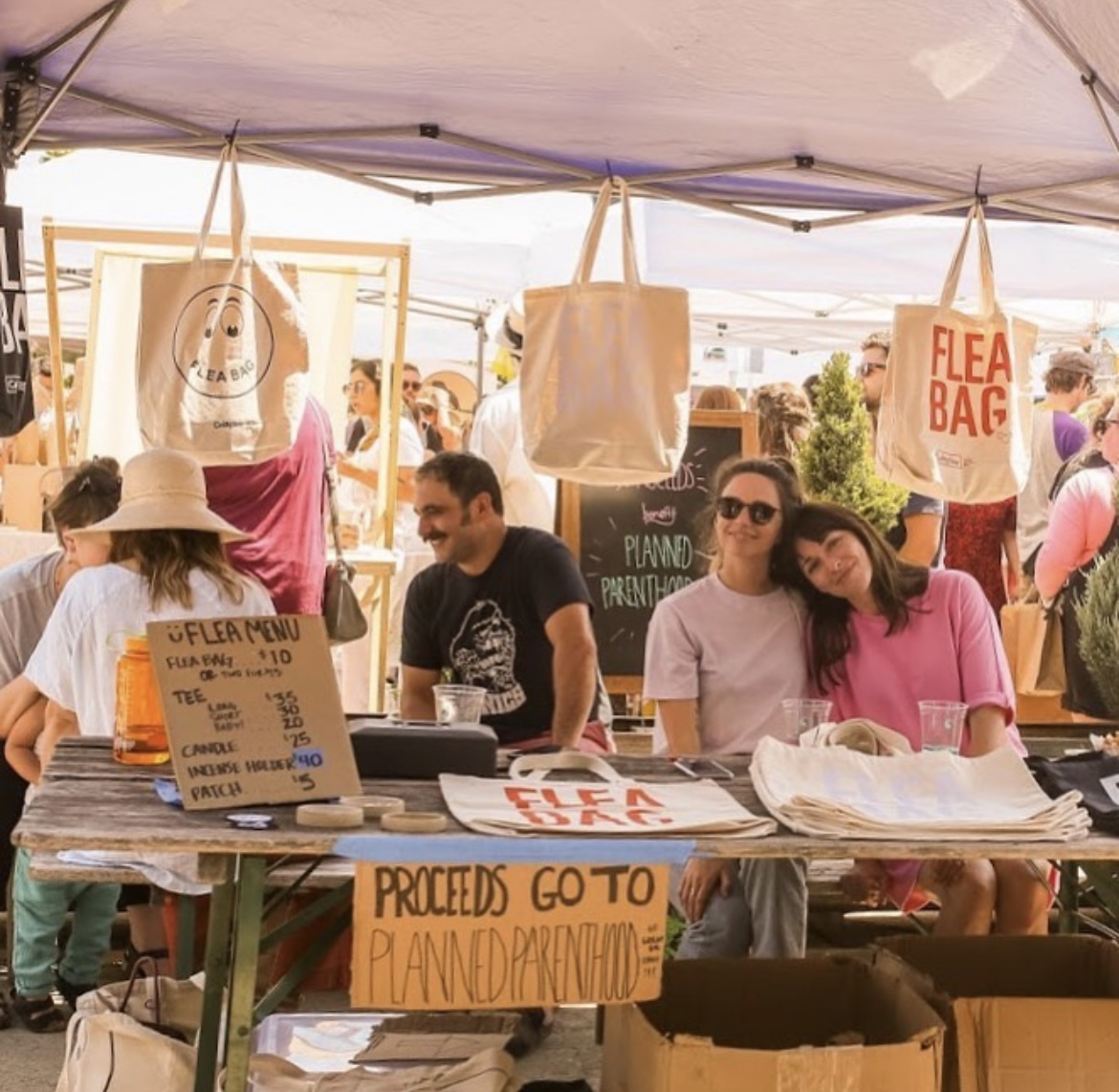 Home to many small business vendors, Columbus Flea's vendors connect several times a year to sell several items. Handmade goods include ceramics, plants, jewelry and oh so much more. This market aims to connect the communities through its products. Bring your friends to hangout while supporting local. Proceeds benefit Planned Parenthood of Greater Ohio. Check out their social media platforms for latest updates including gift guides.
12. North Market Downtown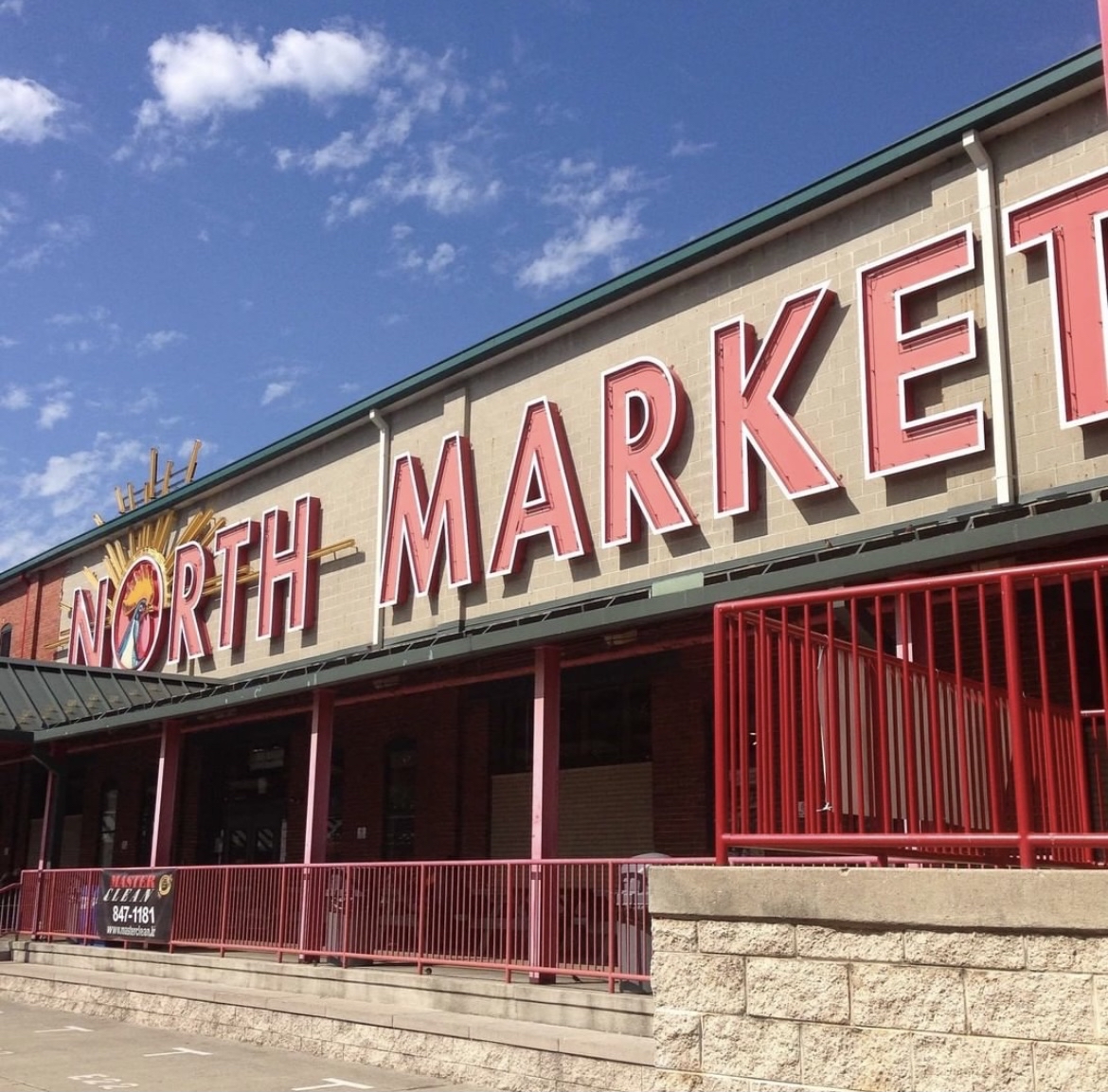 Stop by North Market in downtown for the hardest decisions regarding what to order. Wait! Don't let this deter you because there isn't a bad option regarding food. North Market's vendors include a variety of cultures that will appeal to even the pickiest of eaters. This cool spot also features many popular businesses like Jeni's, Stauf's, and Hot Chicken Takeover. North Market highlights the community while curing all cravings.
"North Market is one of those places that you can go to and always have a different experience. From the countless vendors, restaurants, and products, you can go and never experience the same thing twice. Go once and you're bound to want to visit again," The Ohio State University junior Dennis McAfee said.
North Market offers a lot, making it a frequented attraction for residents and visitors alike. Obviously, the food being the best part. Personally, Satori Ramen Bar remains my favorite spot for its comforting bowls. North Market leaves everyone begging to come back.
13. Cat Cafes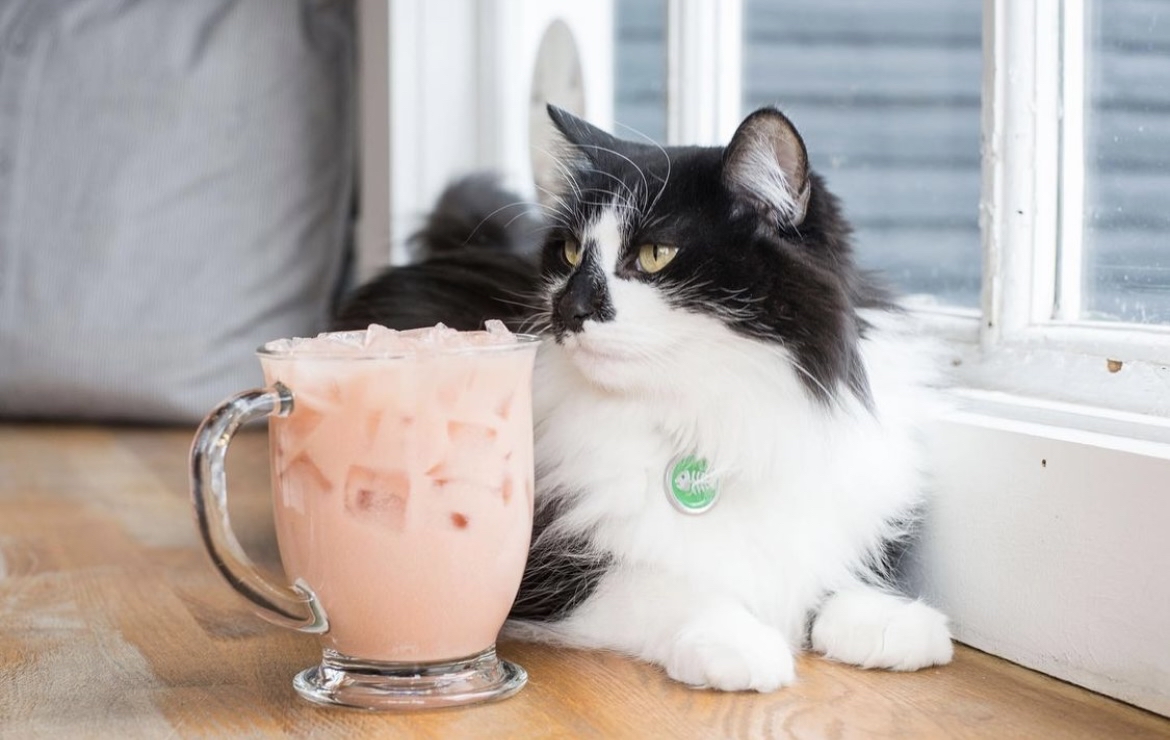 Coffee and cats make the purr-fect combo. If you want to make new furry friends while enjoying a cup of coffee check out the local cat cafes in the area. If you're willing to drive a little out of the city to Dayton, you must check out Gem City Catfe. Upon entering, Mr. Baby and Meowrville Wright, the resident cats, will greet you. The duo will also introduce you to their 18 adoptable feline friends. Who could possibly say no?
14. Columbus Park of Roses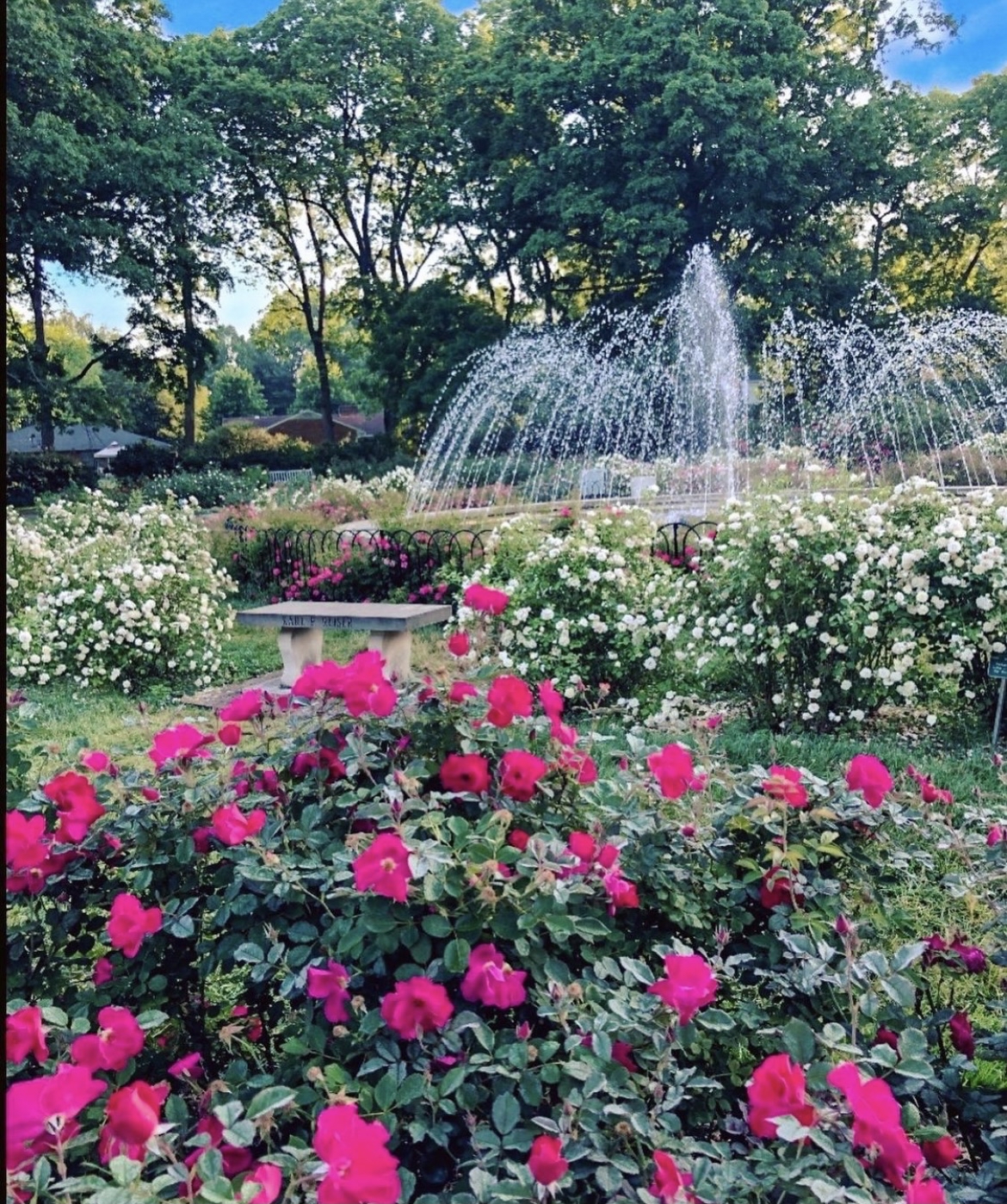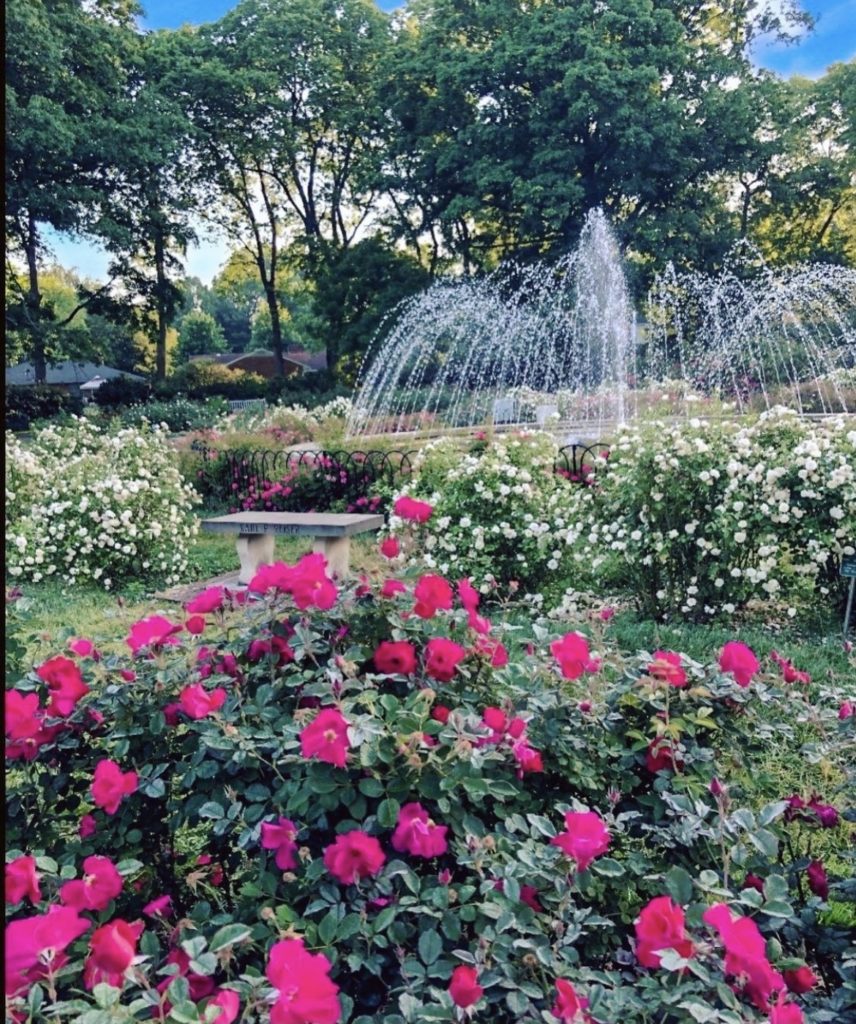 For a relaxing stroll, Columbus Park of Roses will make a sweet memory. The 13-acre park showcases an extensive variety of roses to its guests. Six nature-filled attractions with benches and paved walkways make the park desirable all year round. Bring friends for a quick photoshoot to look straight out of a fairytale. Awesome, right?
15. The Escape Room USA-Columbus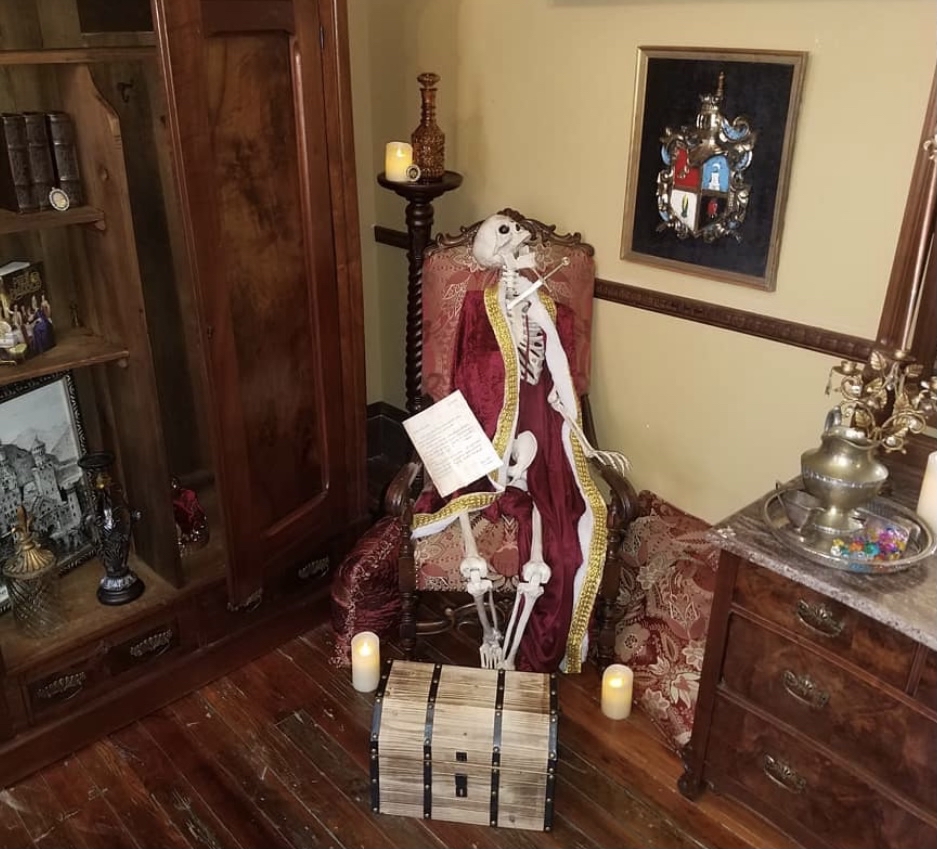 Do you love adventure? What about mysteries? If you answered yes, the interactive puzzles at the Escape Room in Columbus will give you the thrill you're seeking. The true test of friendship means playing detective while trapped in a room, right? … Or maybe that's the true test of your intelligence. The Escape Room offers seven different rooms with different difficulty levels. The different choices make this a fun getaway from reality.
16. Old North Arcade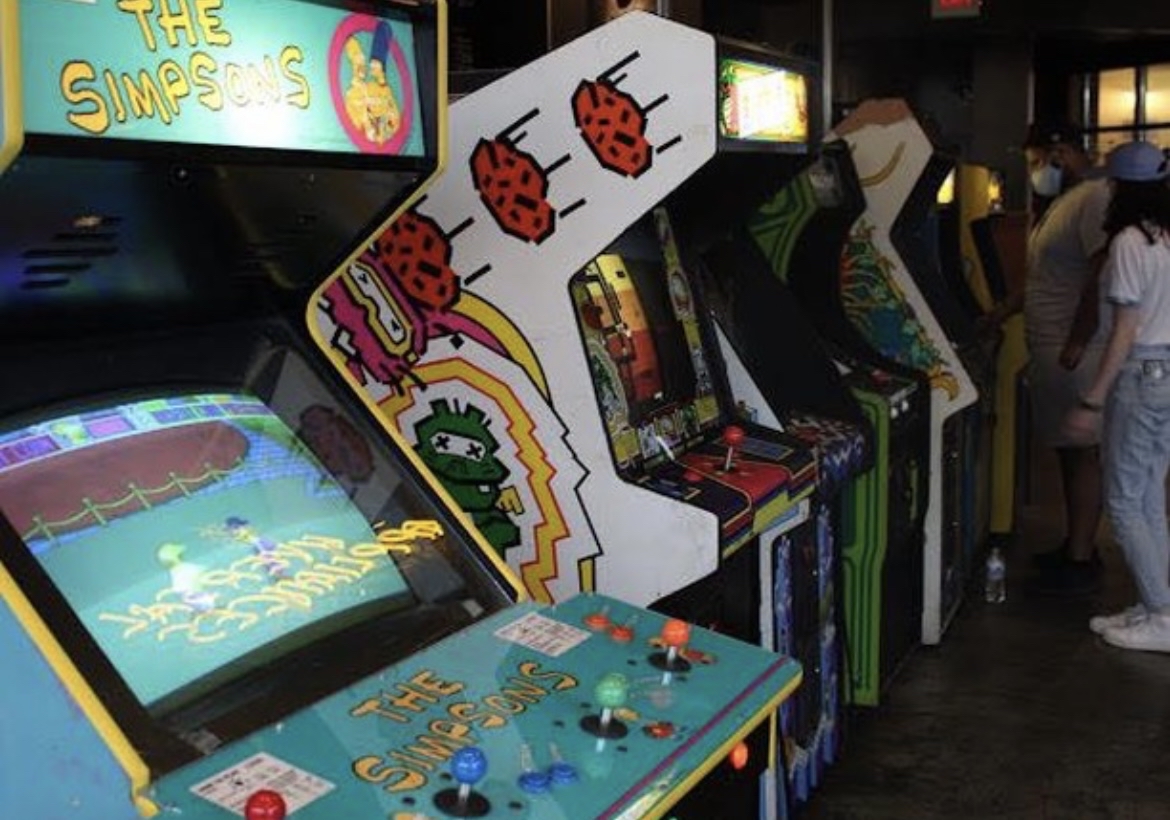 If you're a fan of classic games and pinball machines, the Old North Arcade challenges you to beat their high scores. They host designated family-friendly hours that end at 7 pm. After that, the bar opens up to serve craft beers, cocktails and more. There's free games accessible for those drinking. Anyone looking for a quick gaming session with a side of pizza will love the Old North Arcade.
17. Highbanks Metro Park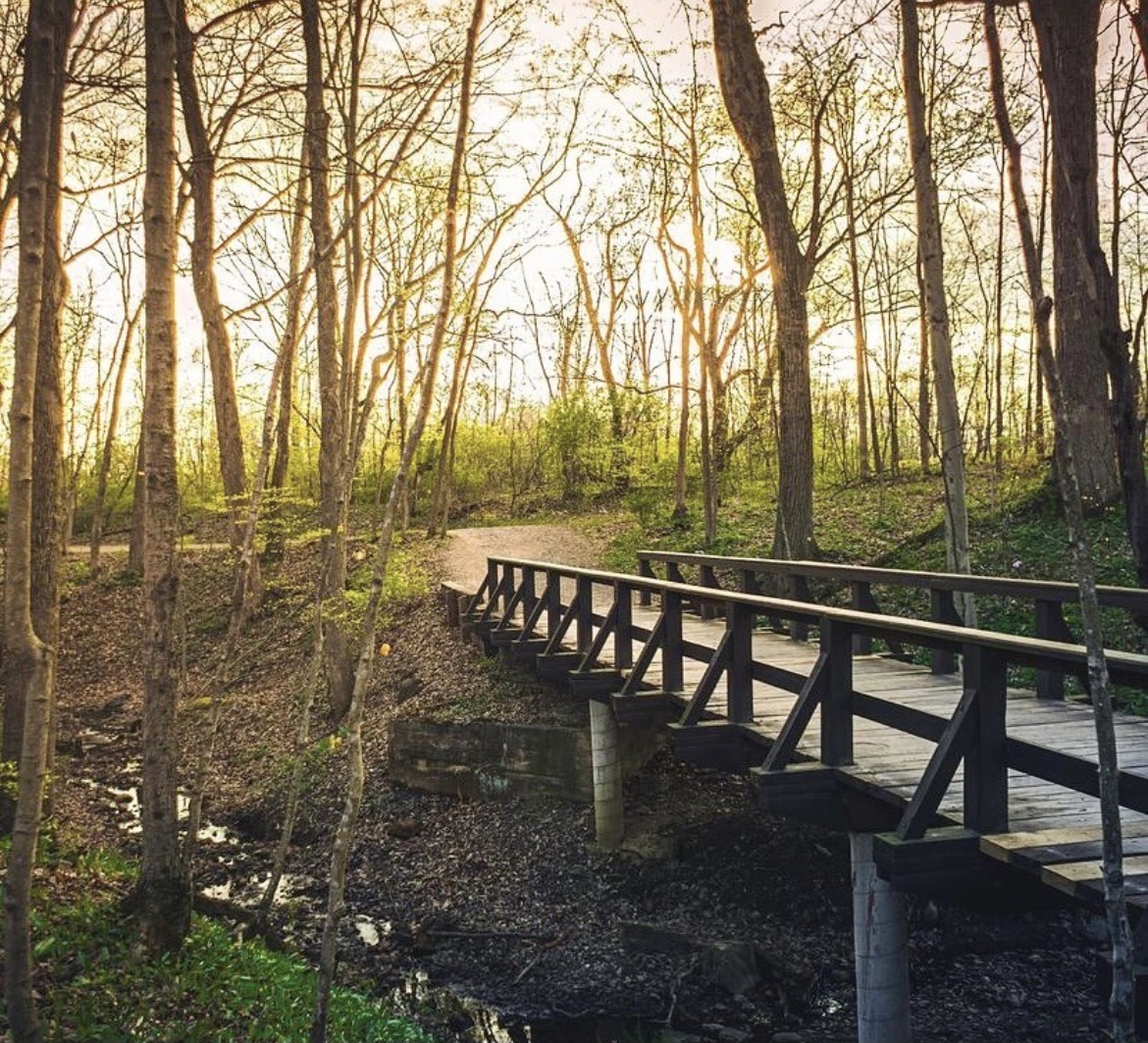 With towering skyscrapers coupled with the busyness of High Street, it's easy to forget that Columbus offers quiet hikes with amazing views. Highbanks Metro Park spans across the city with different areas offering various activities. Bring friends for a hike or a picnic or even rock climbing. Guests can enjoy their outdoor hobbies because the park has endless possibilities. Hike up to see rivers or waterfalls to snap your selfie during golden hour.
18. Michael's Goody Boy Diner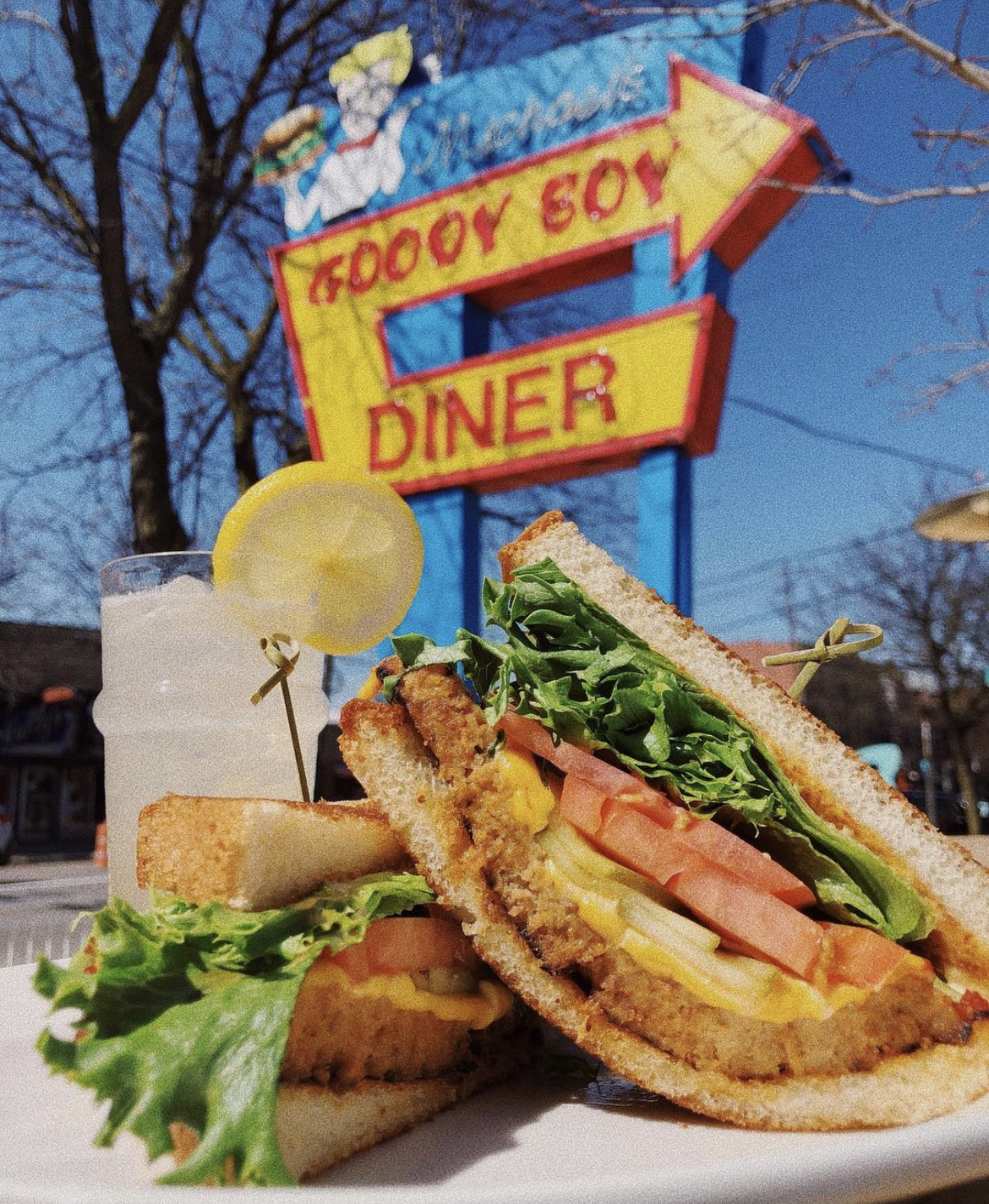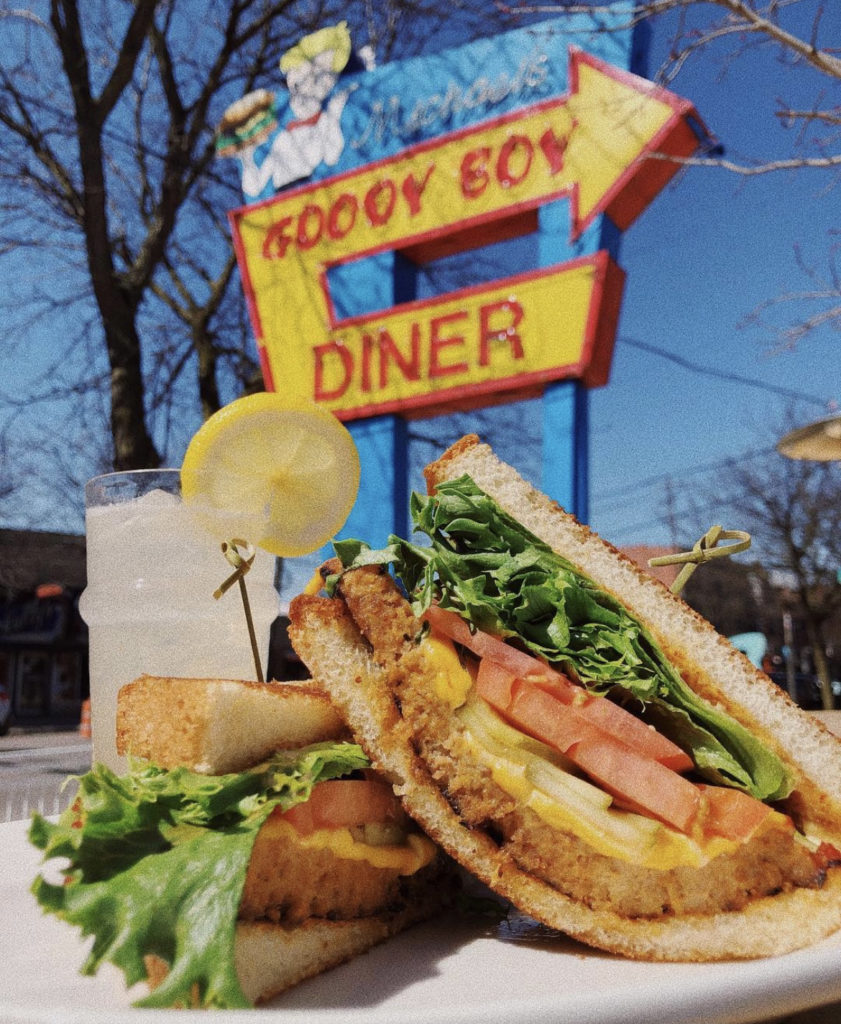 Transport back to the 1940s with Goody Boy Diner's classic setting. When visiting you'll have a choice to dine outside on their patio or inside. However, no matter where you sit, you'll enjoy the nostalgic music in a great atmosphere. They also serve brunch with colorful, fun cocktails. For cheap eats from the past, Goody Boy will treat you well.
"They have a bangin' brunch and have the best happy hour in the Short North. All the drinks are half off but if you're under 21, the food is also half off," The Ohio State University graduate Kelly Elwell said.
After a shopping trip in the Short North, head over to Michael's Goody Boy Diner for some cheap eats. Kelly recommends their Reuban sandwich on their brunch menu. For individuals 21 and over, check out their mimosa tray that's perfect for 4 people. Goody Boy Diner serves up cheap, good eats for all tastebuds.
19. Candle Lab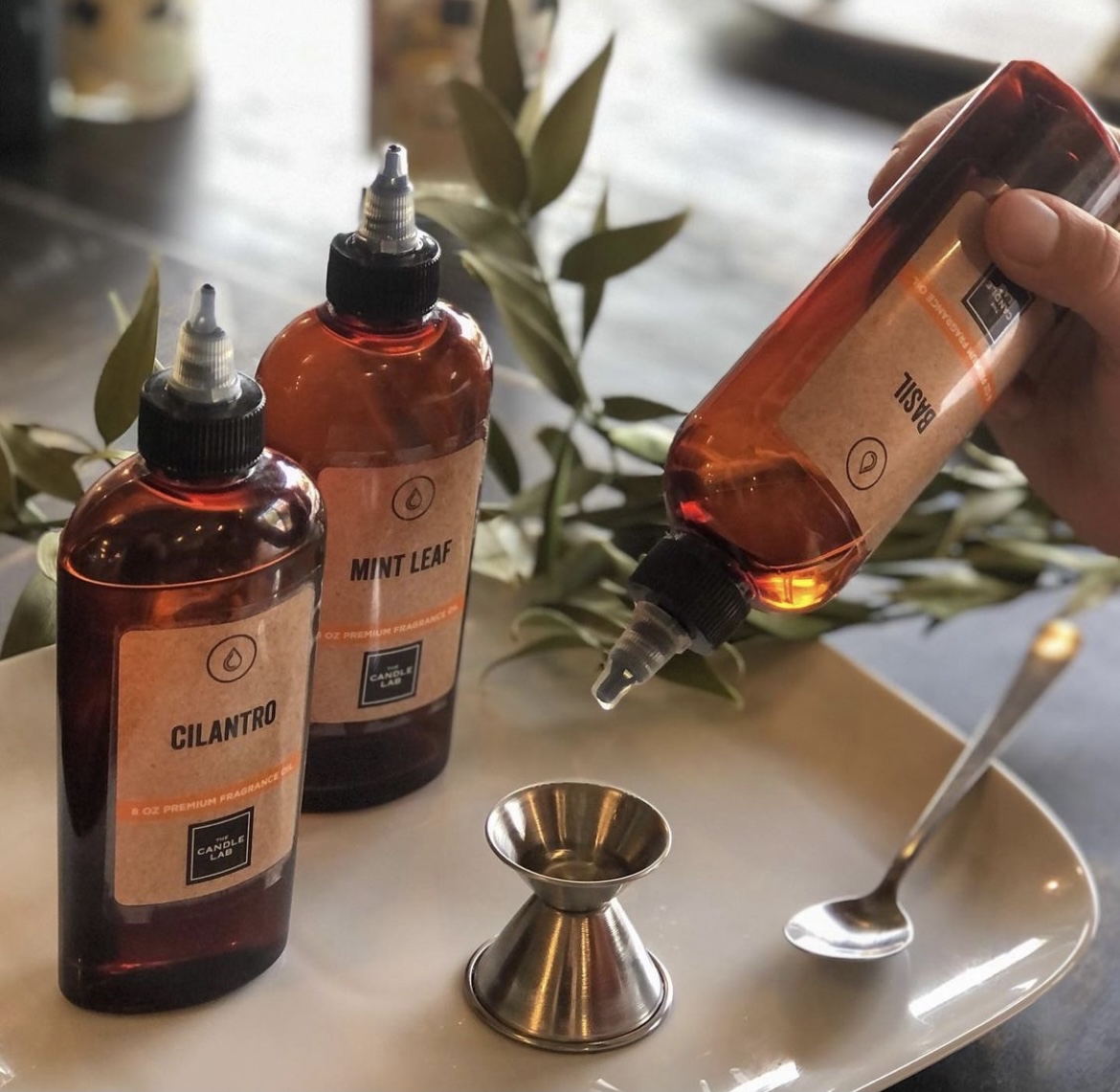 Scents play a powerful role in our memories. With the Candle Lab, guests can create their own candles with unique scents. If you want to remember your trip to Columbus, the Candle Lab perfectly memorializes your visit. They offer a large selection of scents to choose from that includes cannabis, orange, coffee and so much more. While your candles set, the staff will help you design your candle labels including naming your custom scent. Sentimental folks like me need to schedule the Candle Lab on their itinerary.
20. Ray Ray's Hog Pit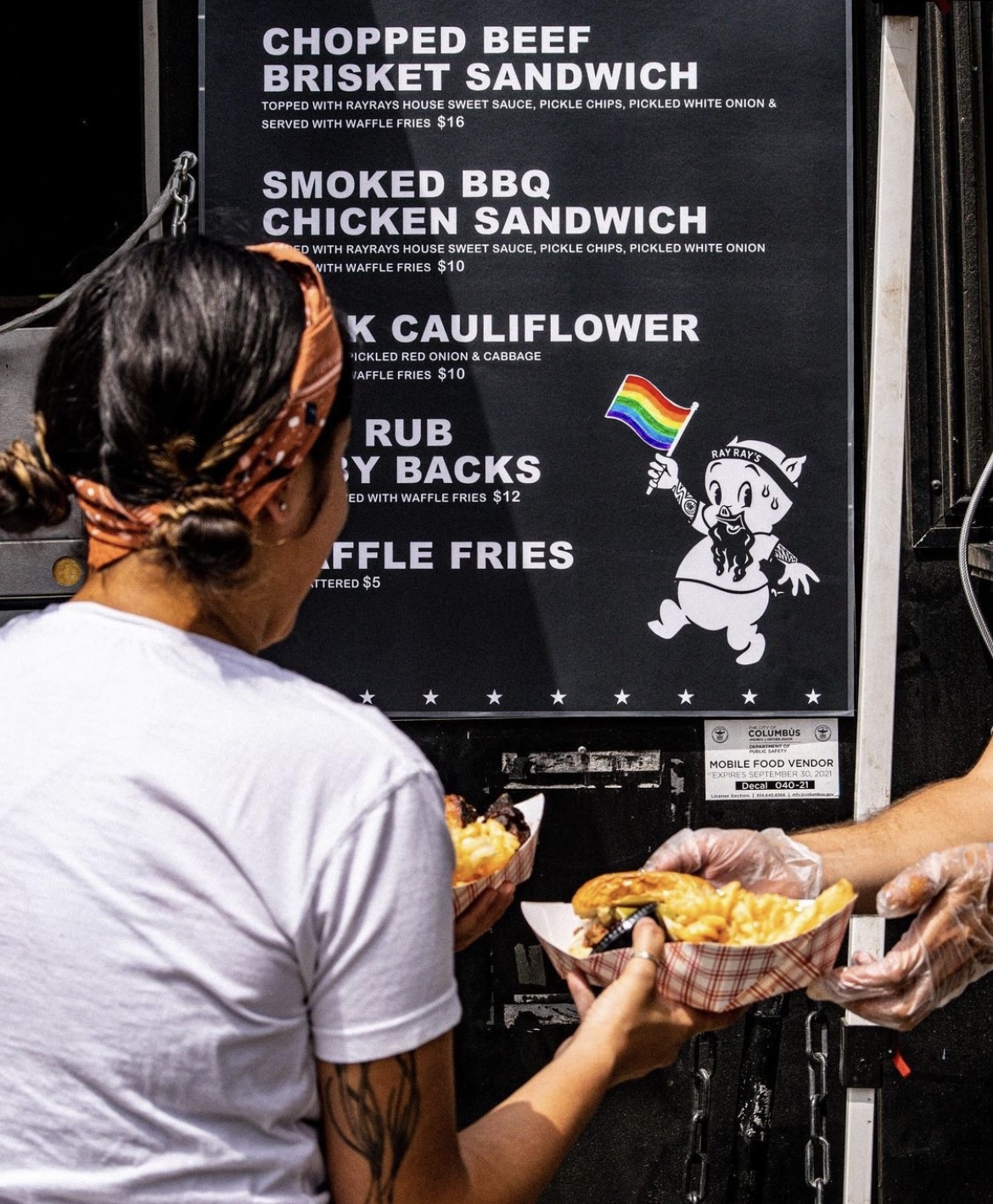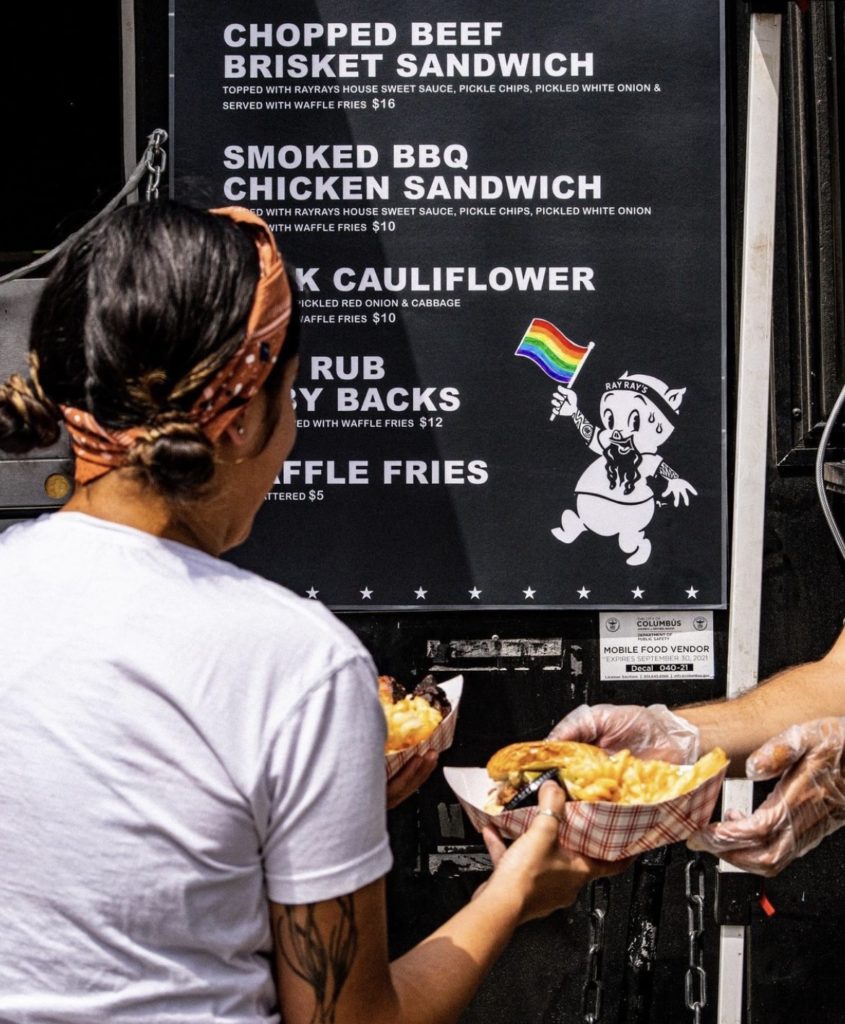 Not your neighborhood barbeque but Ray Ray's Hog Pit. They've got all your barbeque dreams smoked into a reality. Their menu will make any customer drool with just a glance of their entrees. Baby back ribs, brisket sandwiches, fries, a foodie's dream awaits in Ray Ray's food truck.
"Ray Ray's is THE BBQ place to go, no questions asked. Nothing there isn't worth the cost and if you go on Sunday, you can get the grass-fed beef brisket which is easily their best option," Kent State University junior Jack Madison said.
I agree with Jack, the grass-fed brisket is out of this world. Along with incredible food, they provide different barbeque sauces for every spice tolerance. Ray Ray's serves throughout the city, so you can't miss it.
21. South Drive-in Theater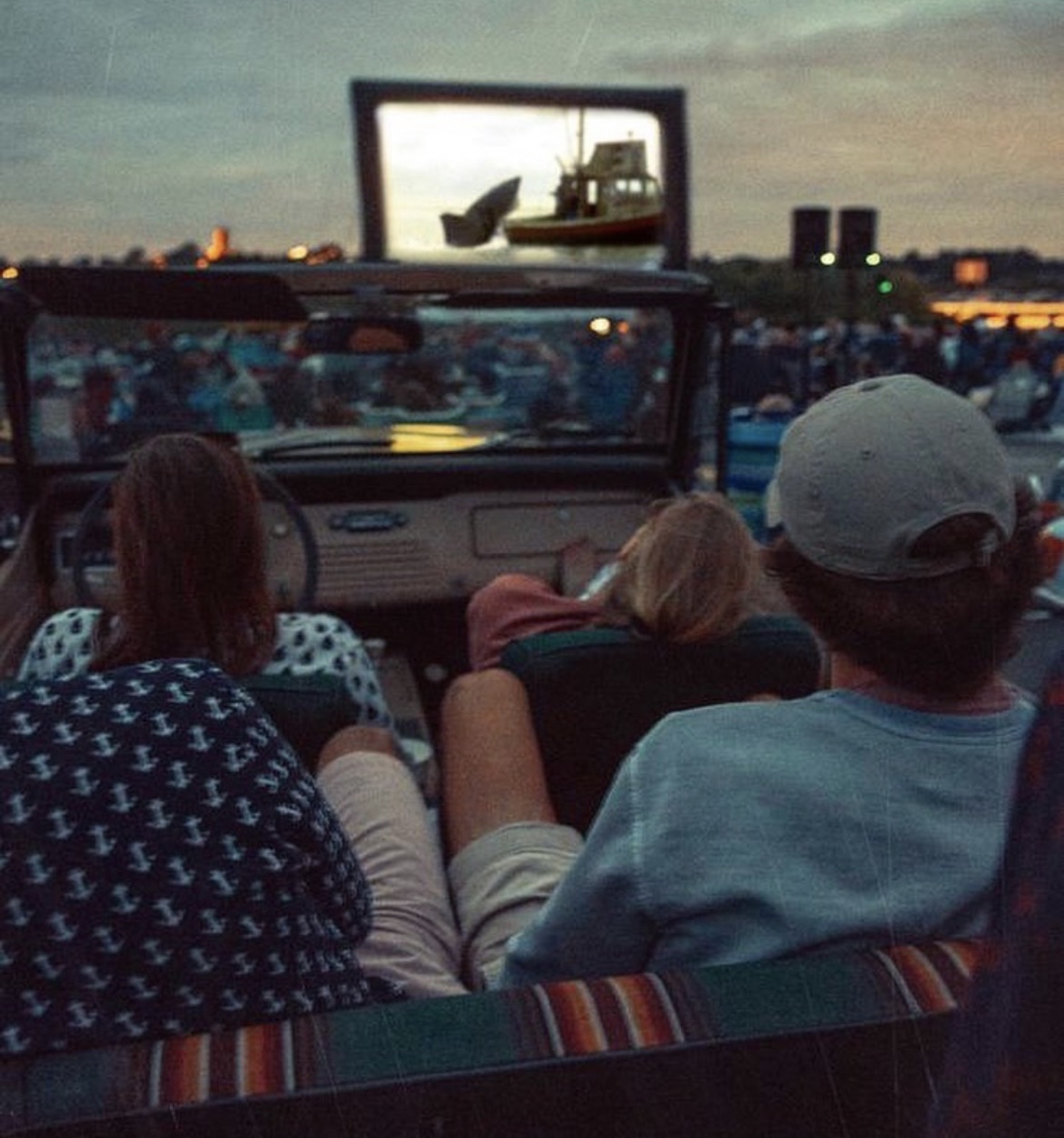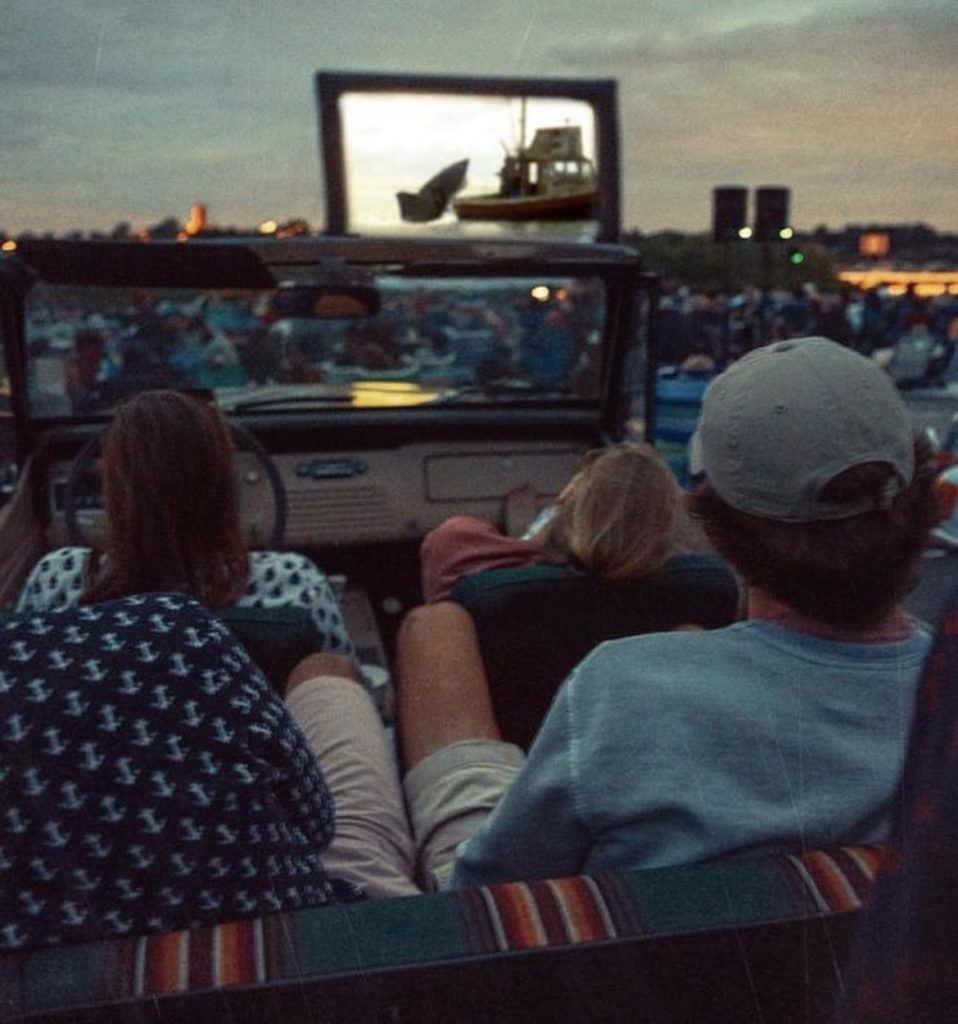 Drive-in theaters resurged in popularity for their retro feel. Munch on snacks while screening films with your best friends. Pull out the film cameras to capture these memories while also enjoying the flea market. At South Drive-in, shop from thousands of vendors before your film, then head over to the concessions. They offer a different movie every night with fair prices. Deck your car out for the ultimate set-up at the drive-in. Especially during the pandemic, this is a great opportunity to get out safely.