If you want a career in sports law, check out some of the best programs in the U.S. From internship opportunities to sports law journals to renowned alumni to student-faculty ratio, a top-notch sports law program needs a lot. So if you wanna find your career working with big franchise teams or leagues like the MLB, NFL and NBA, you're in the right spot. Not only do these schools offer excellent opportunities academically, the alumni play a huge helping hand to students currently in the programs.
Read on to uncover College Magazine's top 10 colleges for sports law.
10. Thomas Jefferson School of Law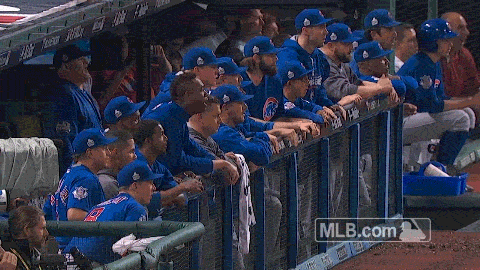 Thomas Jefferson School of Law (TJSL), located in San Diego, California, offers many different opportunities for its law students such as networking events, internship opportunities, and even the option to study abroad within the degree. Many of the professors teaching in the program have their own experience within the sports industry. Lucky for students, the small class sizes create more opportunities to connect with their professors and learn from their experiences.
One adjunct professor (and TJSL alum) Randy Grossman has represented MLB players like Dave Winfield and Tim Raines. This program specifically helps you prepare for every aspect of sport law including contracts, copyright, privacy law and other specialties. They also have a Law Society within the program that provides students with networking opportunities with professionals that work in professional and collegiate athletics. The professors in this program also strongly encourage students to get to know them and connect with them on career paths and what they're interested in.
The program also has its own Center for Sports Law and Policy which helps prepare students for their future careers in the sports law industry. The center hosts the National Sports Law Negotiation Competition where students have the opportunity to compete and participate to help polish their skills. This includes every aspect of the sports industry from amateur sports to professional, from negotiation theory to contracts drafting. If you want to work in a specialized aspect of the sports industry, Thomas Jefferson University can give you the experience.
9. Arizona State University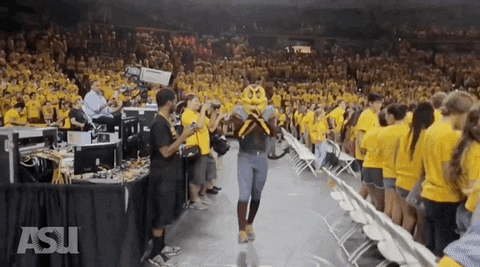 While some schools do joint programs with sport and entertainment law, Arizona State does a joint program with sport and business law. And their internship programs are jaw-dropping. Arizona State students have gotten opportunities to intern with the New York Yankees, San Diego Padres, the Super Bowl, PGA of American and so on. And since spring training takes place in Arizona, you'll be right at home for finding an internship. Not to mention the Phoenix area hosts eight sports clubs such as the Arizona Cardinals, the Arizona Diamondbacks, the Arizona Coyotes, and the Phoenix Suns to name a few. If you aspire to work for teams in the three major professional sports, ASU might just be the place for you.
Another unique opportunity Arizona gives its graduate students? The MSLB Graduate Assistantship. ASU partners with Sun Devils Athletics to grant students the opportunity to work directly with the Athletics Department. While the exact positions vary depending on the Athletic Department's needs, the program runs from September through May, and students lucky enough to be awarded this opportunity get their tuition and fees covered plus a monthly stipend of $1000. How's that for a resume booster?
8. Vermont Law School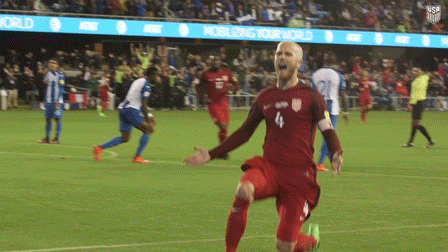 Would you believe that Vermont Law has a student to faculty ratio of 4:1? Yeah, you read that right– 4:1. This creates an easy environment to connect with peers, professors and networking within the program. Vermont has some serious hookups in the alumni network. Just look at MLB agent Jim Munsey or Rob Kaler, the Chief Operating Officer of the U.S. Soccer Foundation. If you dream of having a job as cool as theirs one day, Vermont Law will help make it happen.
Right off the bat at Vermont Sports Law you will be assigned a personal career counselor who will assist you throughout your time at school and can help you figure out your career plan. Your counselor will also help you with the job application process. The law program also participates in the Washington D.C. Interview Fair held exclusively for Vermont students in March.
They specifically have a sports law institute just for that specialization in its law program. The institute produces its own research, supports learning through experiences in the field, and heavily offers employment opportunities to the law school students and alumni. The program is specialized but also offers different avenues like research and experience learning to give the best education.
7. Suffolk University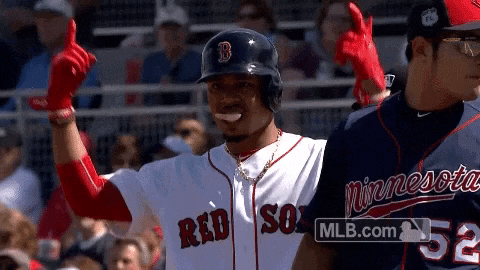 If you dream of working in the MLB, check out Suffolk. Yes, the class sizes are great and they offer cool internship opportunities, but most of all their network of alumni and connections help the program soar. They have internship programs set up through alumni with The Boston Red Sox, K Sports and Entertainment and The Kraft Group (founded by owner of the New England Patriots Robert Kraft ~obviously~).
The location of the school proves extremely helpful to students enrolled in the program and provides easy access to those who work internships or externships in the city. "It is right downtown Boston which makes it very accessible to intern with Boston sports teams, law firms, and clerkships," Executive VP, Business and Development Vanguard Sports Group and Suffolk alumna Kristen Kuliga said. Talk about convenience.
Suffolk only offers one sports law class within their program, but the adjunct professors who teach the class are people who work in the sports industry full-time. "I went to law school to work in sports," said Boston Red Sox, Senior Club Counsel Mandy Petrillo. "Then, I came back to Boston because I realized I had to network to work in the industry. I went to Suffolk for that reason: their alumni network. You need to get to know as many people as possible and get relevant job experience." Suffolk's alumni network speaks for itself and carries weight for those who want to work in the sports industry.
6. University of Miami
Want to rep the hurricanes down in Miami, Florida? With a student to faculty ratio of 12:1 and a program length of three and a half years, you'll find yourself in a close-knit environment that will help you thrive wherever your career path leads you. Sports law is a very specific study, but it also opens you up to more opportunities as some Miami alum have discovered. Jean Afterman, a University of Miami sport law alumna, became the Senior VP and Assistant GM of the New York Yankees in 2012. Seriously, that's like the pinnacle of success in the sports industry.
This program also offers another avenue of studying law as a joint degree for sports and the entertainment industry. Since Miami is also super close in vicinity to industries like Disney, ESPN, and hosts four professional major league sports it provides opportunities for students to make connections and find internships and externships within these industries.
5. Ohio State University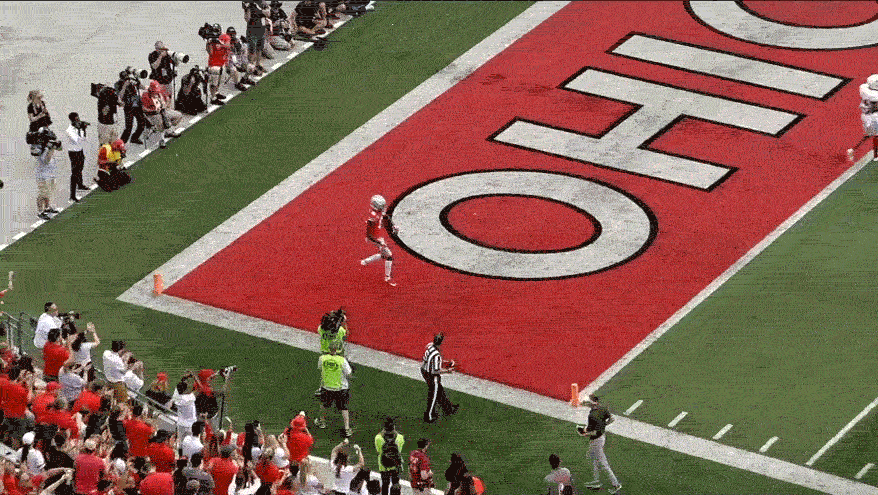 What makes the Ohio State sports law program brag-worthy? Its phenomenal alumni network. Because of their extensive connections, law students get internships and connect with people that can help them get far in their career. "I was looking for my first job in baseball, and I was trying to get meetings and send my resumes out, but I didn't have much luck," Senior VP of Zoominfo and former MLB Analyst Derek Smith said.
"I eventually got a meeting through networking, but the funny part is he didn't have much interest in hiring me. When I said I went to law school at Ohio State he perked up, and he ended up being born and raised in Columbus, Ohio and had two degrees from The Ohio State," Smith said. Being an Ohio State alum can give you some serious street cred when you're on the job hunt.
The way Ohio State cultivates its sports environment also helps if you want a job in the sports industry. "Ohio State has the largest athletic department in the nation. So there is just a culture of sports around it which makes the focus of sports more commonplace," Smith said. "I felt I had more freedom to take sports-related classes, and I went on to work in sports for about seven years. I felt supported there." If you're passionate about working in the sports industry, surrounding yourself with a sports program like Ohio State puts your best foot forward.
However, the sports world is a competitive one. So if you keep striking out at every opportunity, don't sweat it–but create a backup plan. "Keep an open mind about opportunities early in your career," Smith said. Don't continuously focus on finding your dream job right off the bat. Season yourself in different aspects of the sports world and workforce to make yourself more diverse.
4. University of North Carolina, Chapel Hill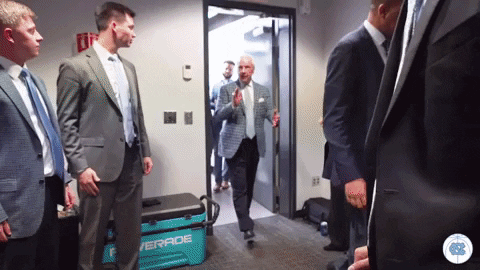 With a student to faculty ratio of 13 to 1, you can make strong connections with peers and faculty members throughout your time in the sports law program at UNC, Chapel Hill. Plus, along with the coursework, every student must complete an internship before graduating, guaranteeing you real-world experience to put on your resume.. What better way to nail an internship than by networking with UNC alumni like Commissioner of the Big Ten Conference Jim Delaney, Executive VP of the PGA Tour Ty Votaw or sport agent and entrepreneur Ken Farino?
UNC specifically holds an event called Career Night, where they bring in attorneys of each specialization and offer students the chance to connect with the professionals and see what specialization or concentration they are most interested in. But before you start rubbing elbows with industry professionals, take advantage of all of UNC's career help to put your best foot forward. They'll get you set up with mock interviews and can help you refine your resume and cover letter. Along with internship opportunities, decorated alum and their networking events, Chapel Hill also boasts a bar exam passage rate of 96 percent. Not too shabby.
3. Marquette University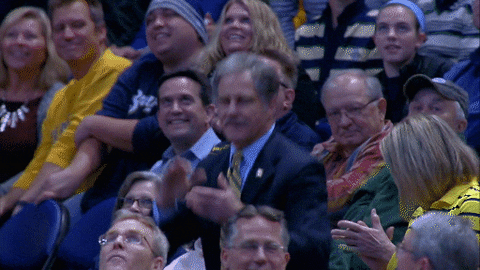 You can't practice sports law without your J.D. degree, and Marquette offers just that with a unique approach. "It's a very focused curriculum with a certification at the end, in order to get the certification they have to take an array of classes that covers the sports law issues. Everything from amateur athletics to professional athletics, antitrust issues, most take a tax or business law class that is related specifically to sports," Adjunct Professor of Law, Mary Braza said. You'll find yourself knee deep in everything you need to know and learn about the sports industry. The program mixes classes with real-world job experience through internships and externships to complete the degree.
Marquette also provides students with monthly networking events to meet top tier people in the sports industry like Nyea Sturman, General Counsel for the Orlando Magic; Mike Sneathern, Associate Counsel for the Milwaukee Bucks; and Aaron Hernandez, Assistant Director of Enforcement (Football) NCAA. These networking events often lead to internship opportunities with these top of the line sports organizations similar to the NCAA like the Charlotte Bobcats, MLB and Nike. "There's a really good internship through the NCAA where the students go to Indianapolis and work closely with the staff. That internship requirement and access [are] good because it gives them practical skills and that on the ground connection," Braza said. Students can also take part in the sports law journal which consists of articles written by students on topics surrounding sports law current events and issues.
2. Villanova University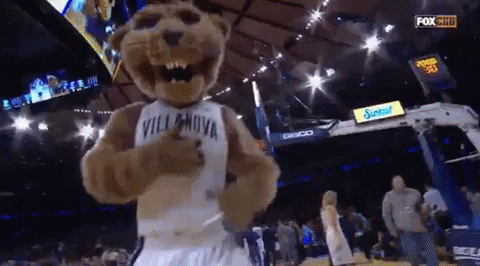 Villanova knows that a program and a degree can only get you so far. That's why they make sure their program is packed with experience. Truly, your networking and how hard you want to work sets you up to get your dream job. However, it helps when the alumni network consists of well-known names and faces in the sports industry. "I wanted to get into academia to give back to younger people about what it's really like to work in [the] sports industry," Executive Director of Villanova's Jeffrey S. Moorad Center for Sports Law Andrew Brandt said.
After working in almost every aspect of the sports industry Brandt took on the role of Executive Director of Villanova's new law program in 2013. "What really separates us is that unique experience in sports that I've had, where I can speak on working with players, teams and leagues to give all that knowledge to the students," Brandt said. "We really distinguish ourselves with events, speakers and symposiums both local and national. Professionals come to speak to students, provide internships and externships and to be a part of the network we are building." Moorad Symposium, Villanova's most popular event, often gets coverage from the New York Times, ESPN and many other big publications.
Villanova also publishes a Sports Law Journal "Jeffrey S. Moorad Sports Law Journal" written by students in the program. Once published, the journal is sent out to industry professionals, including Villanova alumni like NBA agent Michael Siegel. The sports industry is a tight-knit community, but also a very specific one. That's why Villanova offers a joint degree law program with sports and entertainment. If you can't find a sports job right off the bat, getting experience in the professional world through the entertainment industry creates another route to look at.
1. Tulane University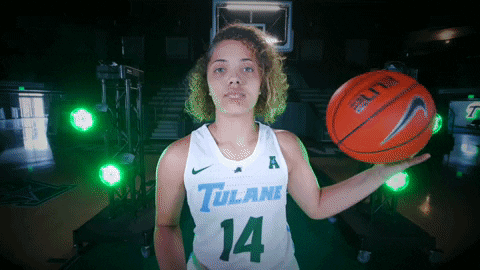 A well-known sports law program with important alumni and incredible real-world experience — that's Tulane. This school offers small class sizes within their sports law program along with moot court opportunities, internships and networking events for their students to connect with alumni already in their careers. Tulane's prestigious program offers opportunities rarely seen or heard of at other schools.
"We run a baseball arbitrations competition and basketball and football negotiation competitions that are sponsored by the MLB, NBA and NFL organizations. The competitions feature about 30-40 college law teams that will represent a real player or team, and the judges are sports executives," Director of the Tulane Sports Law Program Gabe Feldman said. "So the students are getting the chance to impress the people whose jobs they want to get. You learn by doing and you also can decide if it is something you enjoy doing." Tulane takes pride in practical, real-world experience, providing its students so that they can start working once they graduate.
Students can also use their sport law certificate to get a job working in the front offices of professional teams. "We have had 14 graduates in the front offices of sports professional teams like the Brooklyn Nets, San Antonio Spurs, Dallas Cowboys, Philadelphia 76ers, LA Lakers, New York Rangers, LA Angels and more. Our students have a lot of success immediately upon graduation," Feldman said. "If you're a Tulane student you have ten or fifteen people that have graduated from the law school who are eager to mentor students and help them navigate a career path. And the most rewarding part of my job is watching my students get their dream job." The pipeline and mentorship from alums to current students helps drive the success of this program.