Becoming a big-time employee in the sports world requires big-time dedication and work. The sports industry is evolving, and it needs canny individuals to help run everything. Want to work in college sports, or move up to the NFL, NBA and NHL? Well, you want to pick the perfect college to pursue your sports management degree. We scoped out schools with the top internship opportunities, resources, career opportunities and proximities to professional teams. Some of these programs even expand across borders and explore sports on a global platform (like partnering with Real Madrid). Ready to play ball?
CHECK OUT THE UNIVERSITIES WHO SCORED CM'S TOP 10 SPORTS MANAGEMENT SCHOOLS FOR 2020.
10. University of Texas, Austin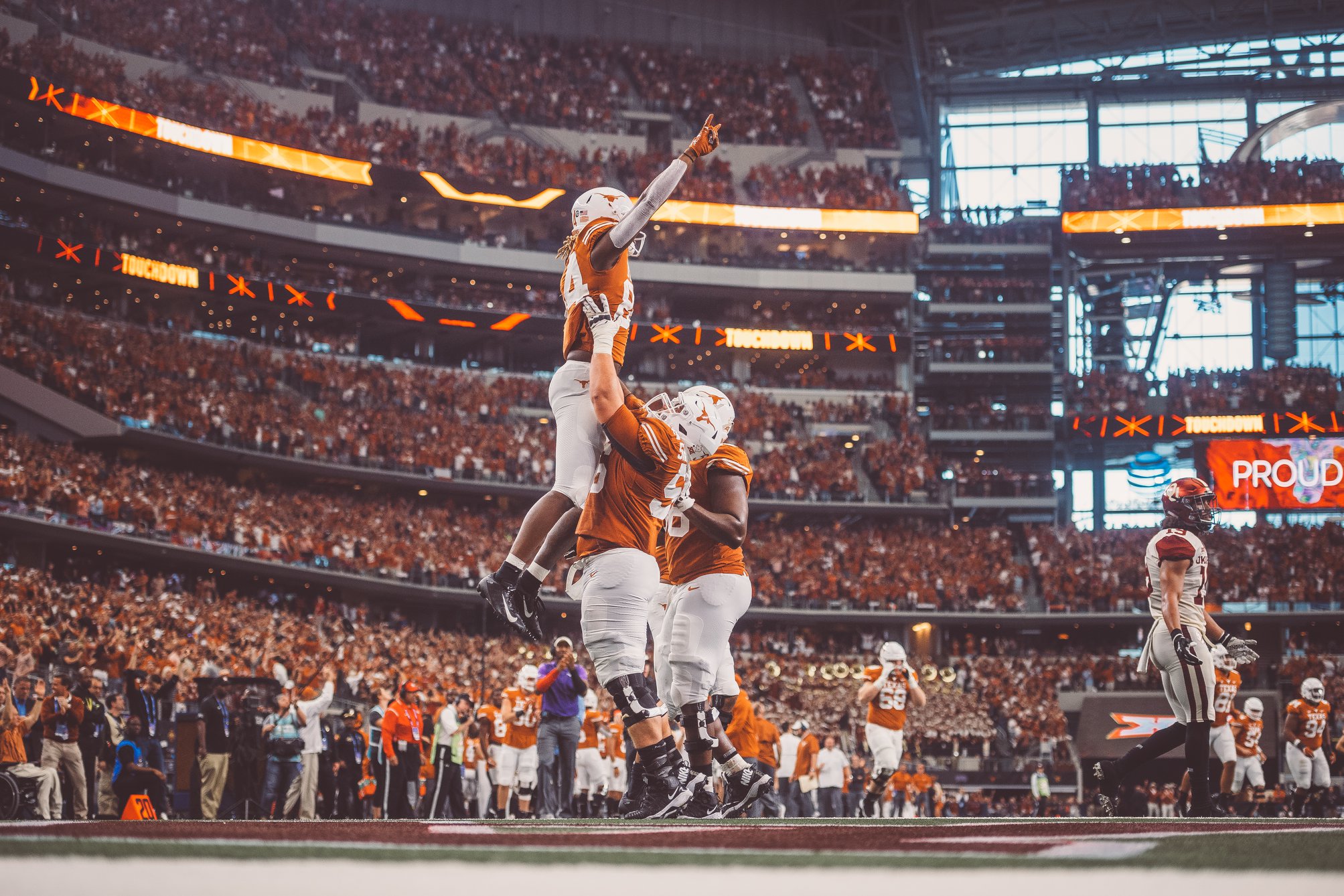 Want to coach a high school team, manage an MLB or plan major sports events? Get ready to scream, "Go Longhorns!" At the University of Texas (UT Austin), students get the opportunity to work in professional sports, college athletics, sport event planning and high school sports administration. Students take 30-course hours in kinesiology and health education before moving onto the sports-centered curriculum classes. Classes include Sport Industry in America and Race and Sport in African American Life, as well as Revenue and Budgeting in Sports. Additionally, UT Austin requires sports management majors to complete at least one internship prior to graduation.
UT Austin students land internships and jobs through connections with PGA, Disney, the San Antonio Spurs, Texas Motor Speedway, NCAA, Longhorn Network and ESPN. You can join their study abroad program entitled Sport, Society, and the International Olympic Movement. Based in Switzerland, this program examines sports law specifically. UT Austin's department houses more than 20 research labs, including the H.J. Lutcher Stark Museum for Physical Culture in Sports. Off-campus, get to know Austin, Texas, through their many sports teams like the Mavericks, Rockets, Cowboys, Texans and Spurs. Gear up in that burnt orange for opportunities of a lifetime.
9. University of Arkansas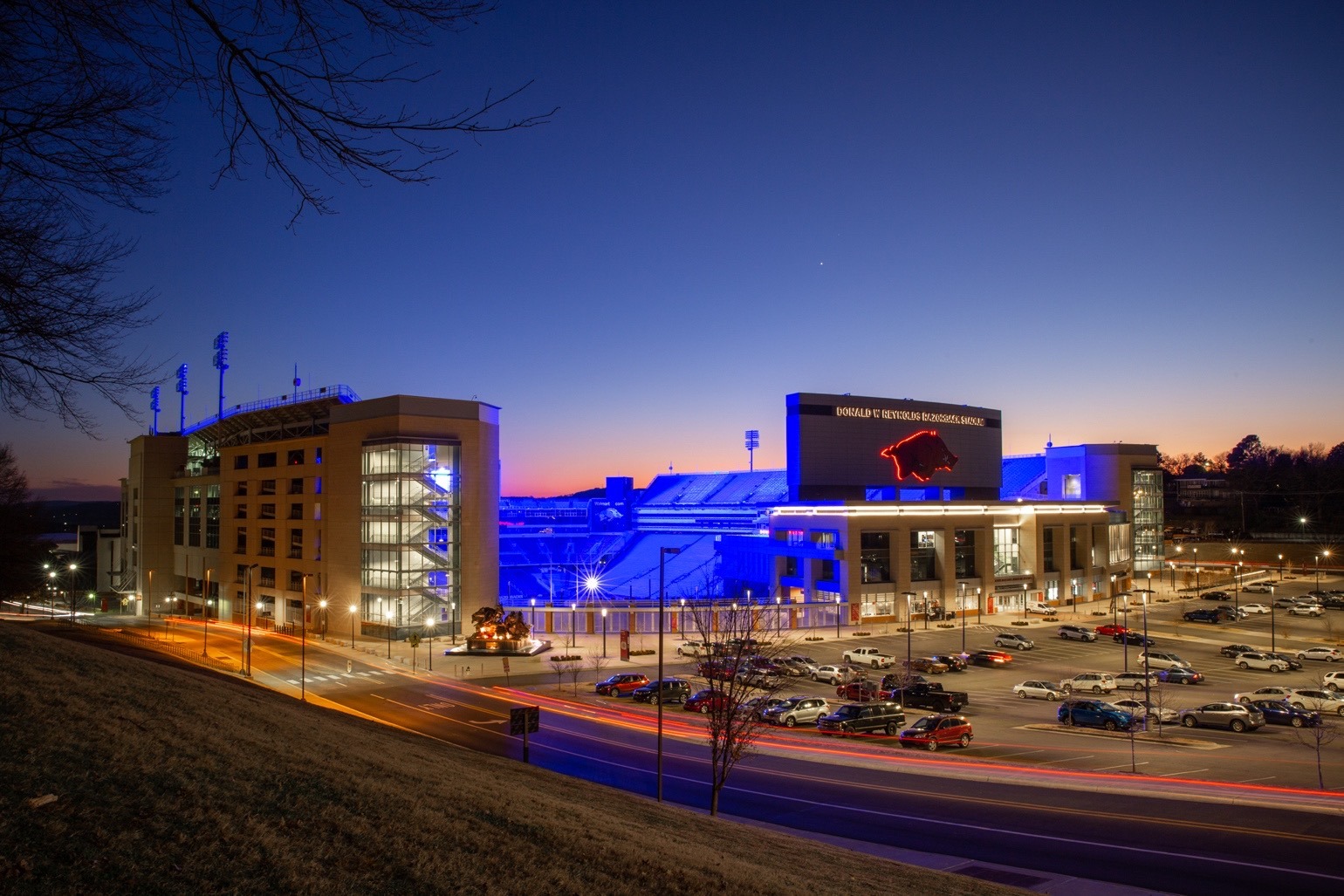 Passions of owning, managing or operating a sports business on either an amateur or professional level? A degree in Recreation and Sport Management at the University of Arkansas will get you there. This program involves a unique curriculum alongside research and internships to make you an expert in the field. You could become a recreational director for a city, fitness center manager, sports administrator, marketer or even club owner — fitness clubs, not party clubs. The degree requires 124-credit hours and completion of three practicums with different sports agencies for both on-campus and online students. You can expect to work with big names like the NBA, NFL, NHL and even Nike if you enroll in this program.
As a student in this major, you also access the behavior of Sport Consumers Research Lab. The lab provides sports organizations with research and analysis. Not convinced yet? Students also have access to the Exercise Science Research Center. The facility prepares students in exercise science through outreach groups, research, additional education and collaborative work. It doesn't end there. The Council for the Accreditation of Educator Preparation (CEAP) certifies Arkansas's program. "Without the guidance of my professors and mentors, I wouldn't have the opportunity to work in professional sports now. What really sets the sports management program apart from other programs is how the program provides a variety of unique opportunities for students to work in the field during their tenure as students," said Cate Decker, a recent Arkansas grad and current sales representative for the NBA's Oklahoma City Thunder. Finish your degree at Arkansas and you'll work for the NBA and other sports organizations in no time.
8. University of Florida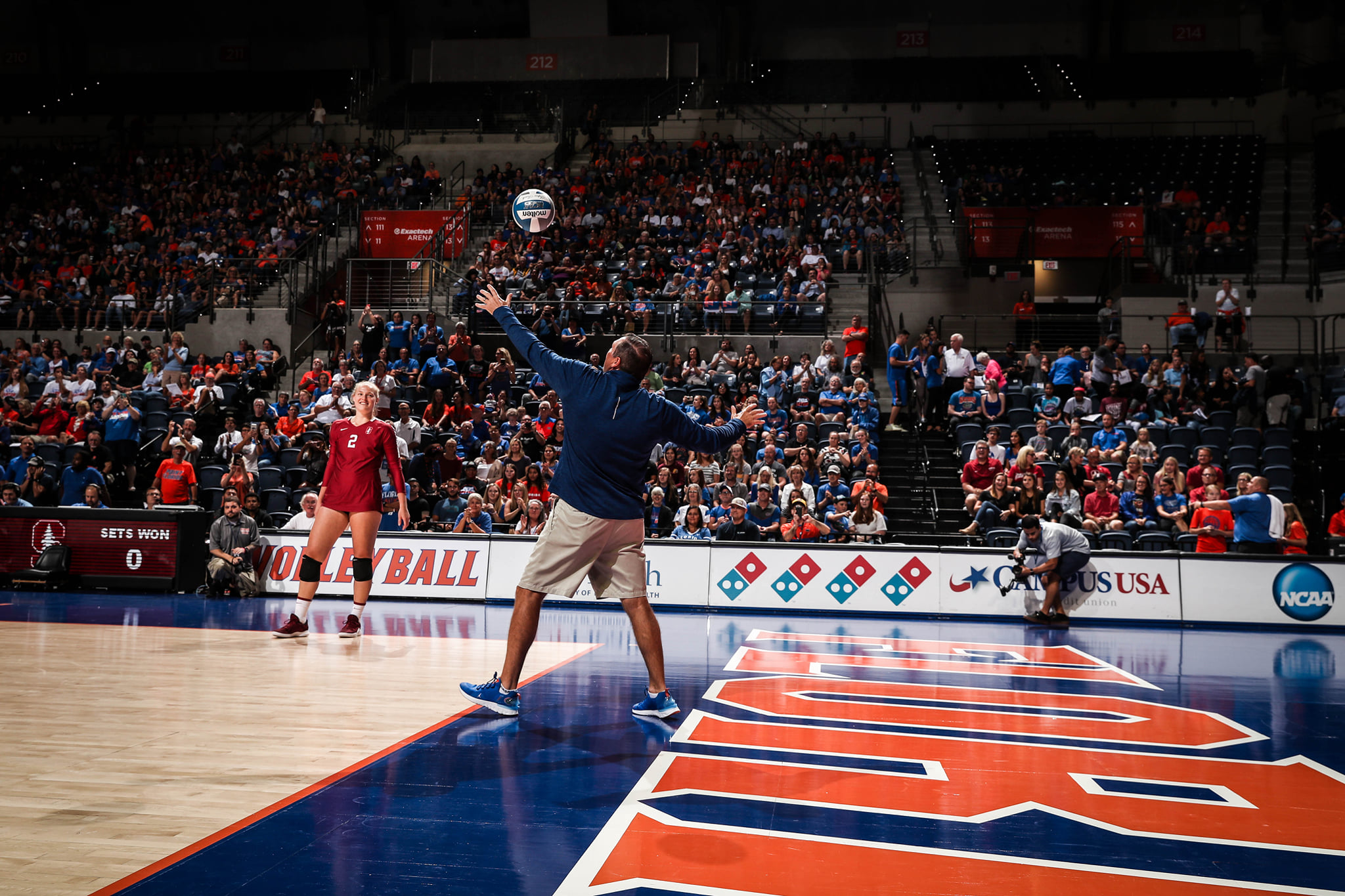 Get your sports management degree through the College of Health and Human Performance at the University of Florida (UF). UF offers a 120-credit degree program available to on-campus and online students. At UF, you'll gain knowledge in professional and amateur sports and how they correlate to society's economic, personal and environmental aspects. UF prides itself on providing the best resources to assist in learning. For example, students can access to UF's laboratory for athletes and athletics development research (LAADR)  to gain further experience in the field. LAADR identifies problems in college sports by assisting scholars and sports industry workers with research for effectively developing college sports and athletes.
Not convinced? Students also get to work with UF sports teams as general managers, assistant coaches, accountants and other management positions. UF's program also dedicates an entire semester to internships rather than classwork, giving you time to work in the industry before graduating. Students have interned with other UF teams and high school teams, not to mention the Orlando Magic and Jacksonville Jaguars. Gainesville is a secluded small town in northern Florida, but it isn't far from major sports teams like the Tampa Bay Buccaneers, Jacksonville Jaguars and Rays. Students can get certified in sports management through a 12-credit program, similar to a minor degree. So if you're studying sports journalism and want to learn sports management (but you don't want to work through another bachelor's degree), UF gives you the best of both worlds. Those students land internships with on-campus sports companies like Gator Vision and ESPN Gainesville. Go Gators!
7. Florida State University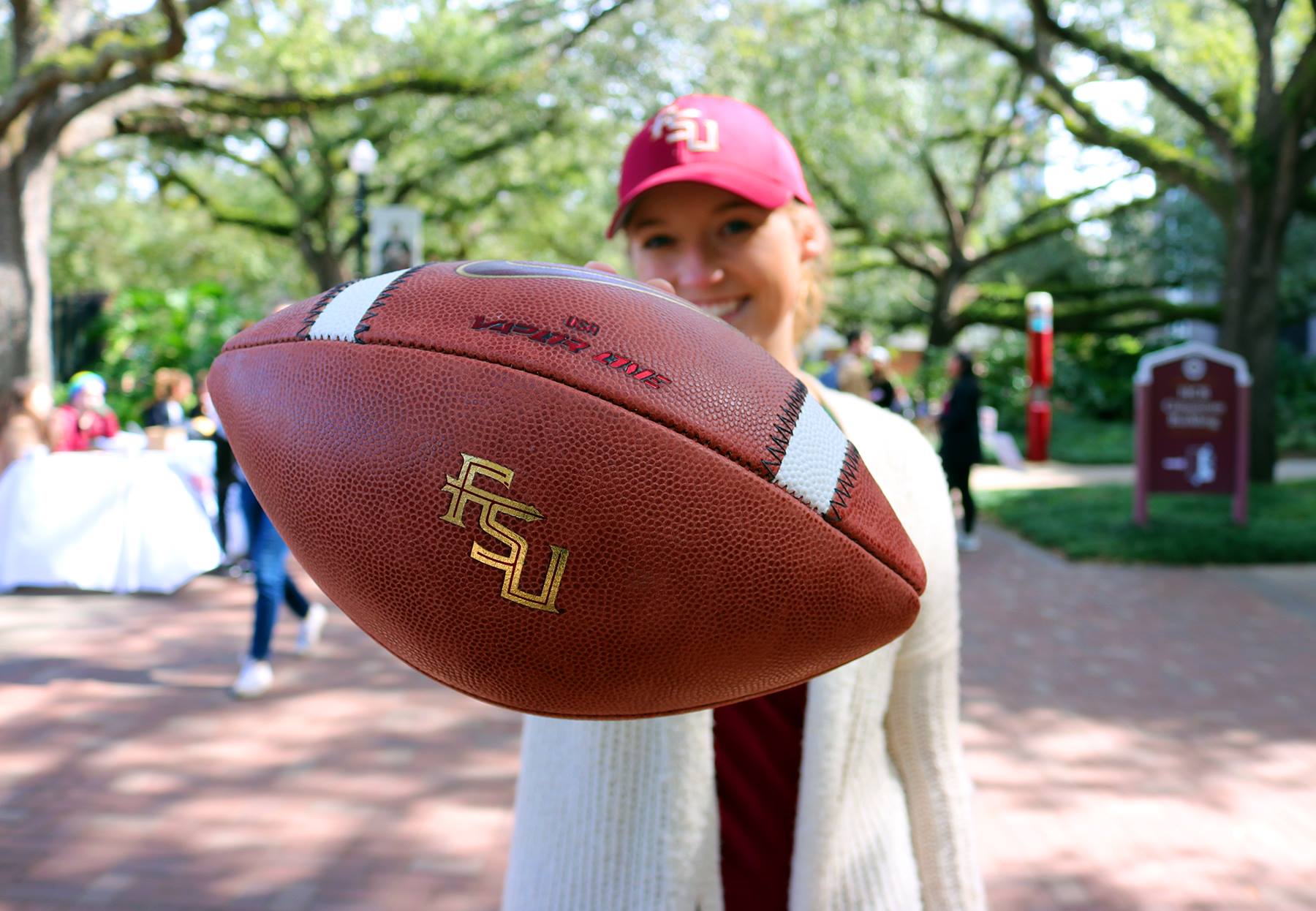 Eager to get your foot in the door for the sports industry? At Florida State University (FSU), students venture through coursework dedicated to different aspects of sport management, including business, literature, ethics, law and finances. Everything you do at FSU will prepare you for the constantly evolving sports industry. Upperclassmen take classes such as Intro to Sport Management, Sport in Society and Sport Governance. FSU also offers cool electives like Theory & Practice of Basketball, Sport in Film and International Sports Venues to expand your coursework. Spice up your resume through FSU's sports management practicum, which opens doors for students to work full-time, part-time, paid and unpaid positions. Past students networked at the NCAA's Women's Final Four Tournament, where they interacted with representatives from professional sports teams.
Need more convincing? What about FSU's Global Sport Management Program? This program gives Noles the opportunity to study abroad and experience sports on a global playing field. Students tour sports venues in the United Kingdom while abroad. "Our department does an excellent job of emphasizing the importance of networking. There are so many people working in the department that are willing to give advice, help in internships, or simply to talk," recent grad Tevis Jordan said. Noles who complete the program move on to work as football operation assistants for the Jacksonville Jaguars, account executives for the Miami Marlins and the Atlanta Braves and service coordinators for the Orlando Magic. Want those same opportunities? This is your sign to become a Nole.
6. University of Massachusetts, Amherst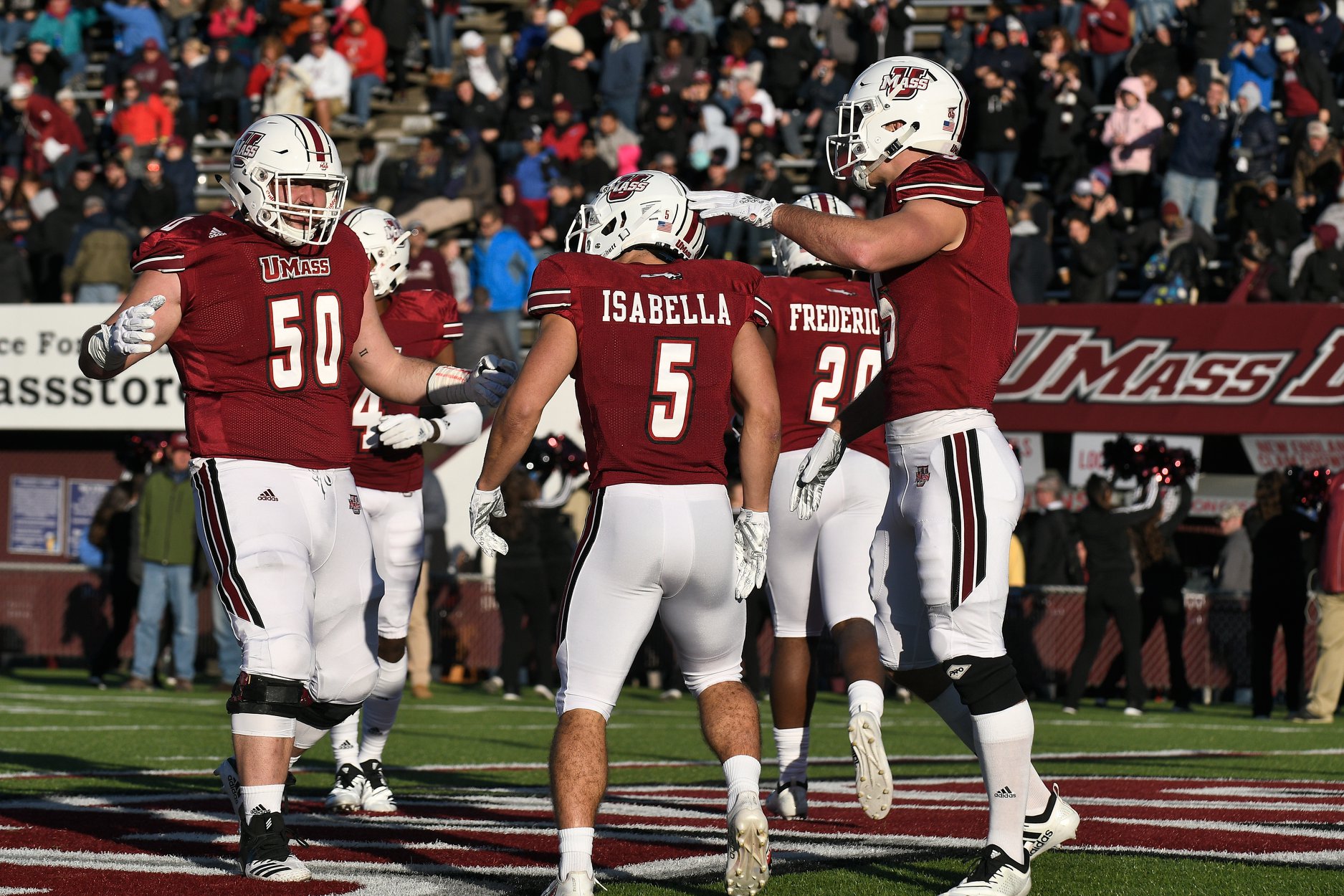 What's one of the oldest sports management programs worldwide? That's right, it's the University of Massachusetts (UMass). At UMass, you can take your sports management degree all the way to the doctorate level. Part of the school, the bachelor's program follows a three-step curriculum. Students begin with foundational courses such as marketing, finance and business law, then move to sports-related courses like Sports Leadership and Sport Policy and end with specific electives like Sports Labor Relations, Sports Analytics and Sport Promotion & Sales. UMass students learn through experimental application, rather than sitting through long lectures. Students apply skills in real sports scenarios. Supercuts SoccerFest Festival is a popular learning experience where students learn to promote, market, recruit and manage. The one-day soccer tournament is the largest grassroots soccer festival that exists. Open to the public and run by students from the UMass department, 100 teams face-off.
UMass students join clubs like the McCormack Strategy Analytics Club, Women in Sports Management, and Student Leadership Club. Off-campus, students can watch top sports teams like the Patriots, Celtics, Red Sox and Bruins. Connections with ESPN Boston, CBS Sports, IMG agencies and AEG Worldwide allow students to network after graduation. "Given the age of our program, we have over 2,500 alumni working in all segments of the sports and entertainment industry, providing an unparalleled network for our students," said Steve McKelvey, Sports Management Department Chairman and professor at UMass. Need more? UMass recently partnered with Japan's Pacific League Marketing, an investment company created by professional baseball clubs in Japan. The new partnership delivers educational services to global sport leagues, institutes and students. The opportunities are truly endless for sports management majors at UMass.
5. University of Michigan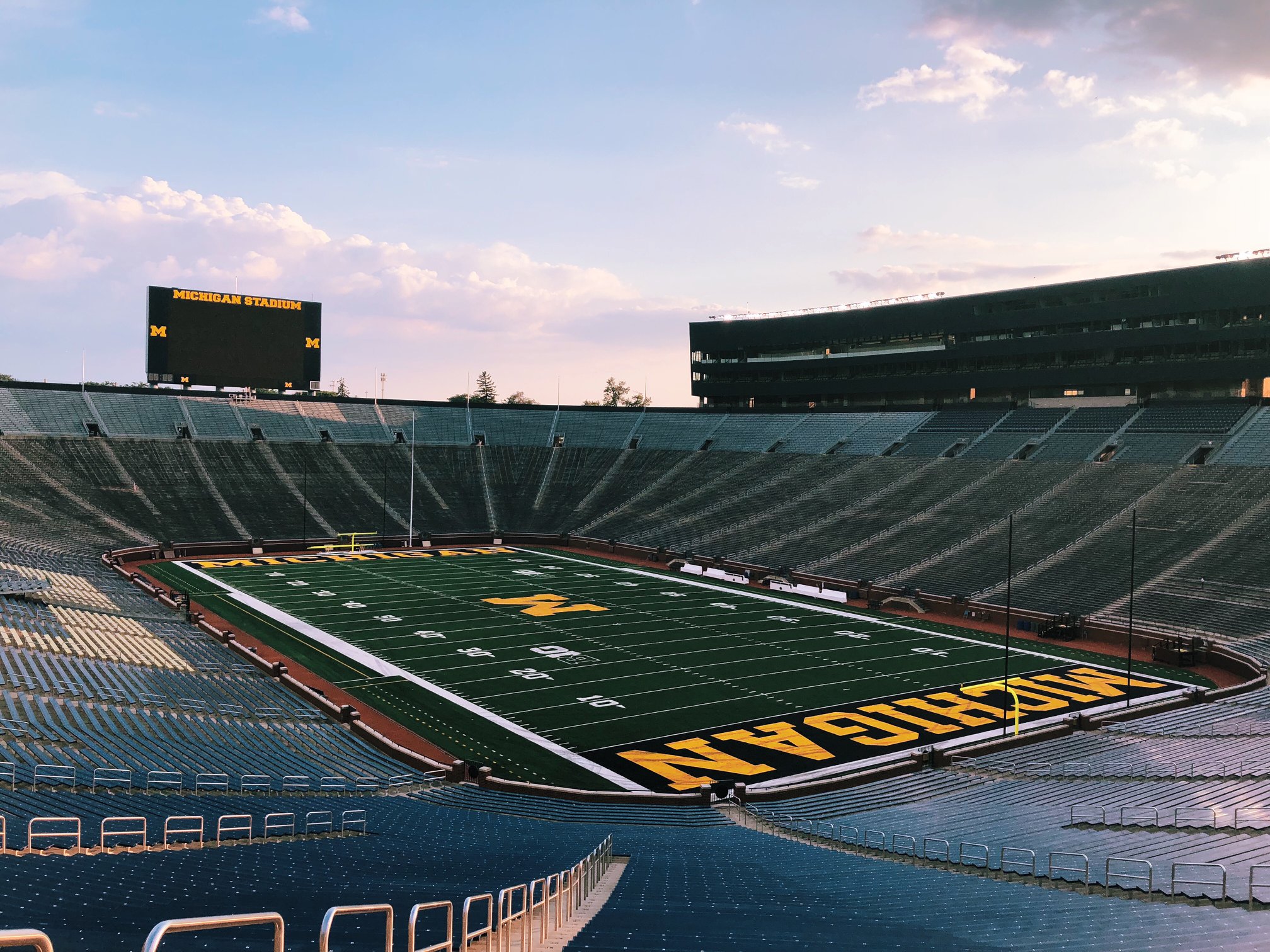 Do you want to take on the role of a general manager, sports accountant or sports director? Well, consider becoming a Wolverine. At the University of Michigan (UM), students prepare for the wide world of sports through a unique sports curriculum. UM's curriculum explores business and ethical impacts in the sports industry with hands-on projects and case studies. UM details five reasons why you should join its sports management program: networking, internships, faculty, student-run sports organizations and after graduation job success. Seventy-two percent of UM students land a full-time job after graduation, according to Michigan's 2018 report. Sign up for classes like Sport Tourism, Sports Real Estate and Sports Economics to level up your knowledge of the sports world. Students finishing freshman year must reapply to move on to the upper-division level for a bachelor's degree – talk about being competitive.
Get involved in student-run organizations like the Michigan Sports Analytics Society, the Michigan Sport Business Conference and the Michigan Women Empowerment in Sport and Entertainment organization. With all the opportunities you will get as a Wolverine, it's no surprise that students move on to work for the NHL, MLB, NFL, NBA, NCAA and Nike. "The success of our students is what defines our program. It's typical for more than 90 percent of our graduates to have a full-time job or admission to a graduate school within weeks of graduation," Sports Management Director Mark Rosentraub said. Becoming a Wolverine will undoubtedly ensure you a spot in the sports industry.
4. Wichita State University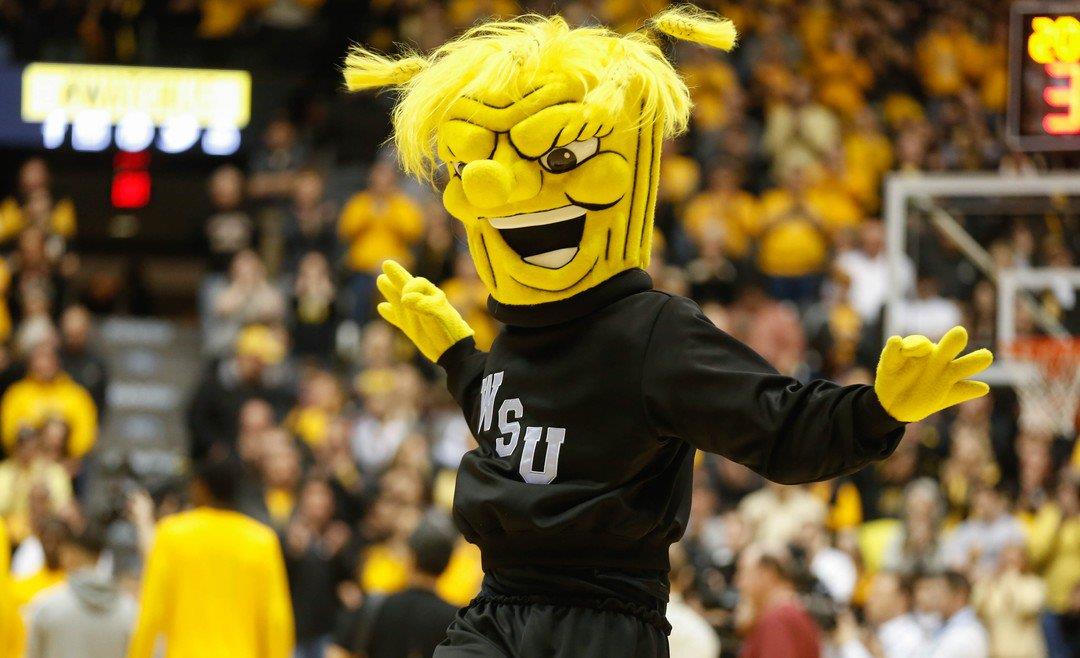 Did you know that Wichita State University (WSU) has been accredited by the Commission on Sport Management Accreditation (COSMA)? That makes it one of only 54 universities worldwide to claim the COSMA title. The school offers an undergraduate and graduate program to pursue the sports management dream. In other words, even if you started your sports management degree at one university, you could complete a master's degree at Wichita. WSU students take courses in sports marketing, law, government and facility management curriculum and work extensive internships.
Aside from that, alumni and students land jobs with the Dallas Stars Hockey Club, Denver Nuggets, NCAA, Kansas City Chiefs and more. WSU's Sport Management Advisory Council provides and improves the sports management experience. The WSU alumni mentoring program pairs students with jobs related to their interests, including opportunities in the field, resume development and job market navigation. WSU may be in the middle of Kansas, but that doesn't mean there aren't opportunities galore. Local teams like the Wichita Thunder, Wichita Wings and the Wichita State Shockers sit right at your fingertips. The undergrad program requires 120 completed credits and 30 completed credits for the grad program. Get that master's and be the number one candidate employers want to hire.
3. University of California, Los Angeles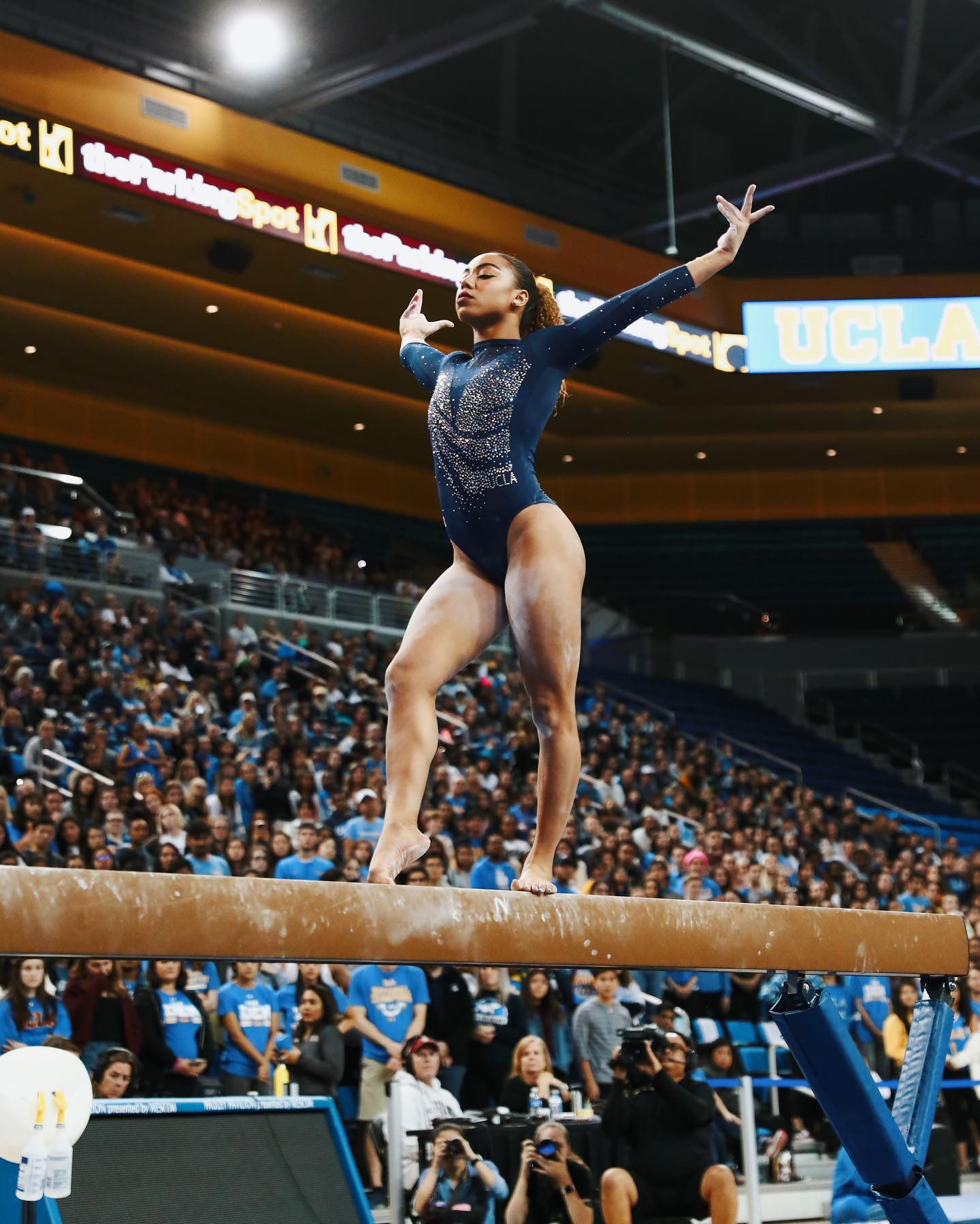 Are you a fan of the Clippers, Lakers, Rams, Chargers, Dodgers, Sparks or Kings? Some of the most iconic sports teams to ever exist are just steps away from the University of California, Los Angeles (UCLA). Sounds like every sports lover's heaven. The Anderson School for Media, Entertainment and Sports gives students the chance to engage in real-world scenarios. UCLA partners with the international soccer team, Real Madrid, to provide a sports experience like no other. During the one-week course, students network through masterclasses, group discussions and case studies with Real Madrid and UCLA staff.
Entertainment and sports conferences, sports business career night, Los Angeles and New York Company treks, alumni mentoring programs and student organizations such as the Anderson Media help students thrive at UCLA. Students can even hear overviews of the real-business environment from sports industry workers during on-campus workshops. UCLA also holds a Game Day Sports Case Competition, bringing students together to analyze problems that arise in the sports industry. Is it any wonder UCLA students move on to work as managers for the Texas Rangers or become head of business director at FOX Sports?
2. Syracuse University
Do you live for that big city feel and want to work in the sports industry? Check out Syracuse. You'll explore a variety of cool curriculum at Syracuse. Classes include The Super Bowl: Sport, Culture and Entertainment, Olympic Odyssey, Psycho-Social Issues in Sport and Los Angeles Immersion. During their time at Syracuse, students work with the latest technology, including live game-day production in the Milton Conrad Technology Lab. The materials resemble real operating equipment used by sports companies. Part of the degree requirements is the senior capstone, requiring you to work at least 540 hours at a sports company. Rather than frantic job searching for the senior capstone, students work with ESPN, Madison Square Garden, NFL and the Olympics through university connections.
Sports management majors also get the chance to take trips abroad to places like Florence, London and Madrid to tour stadiums, work with teams and experience sports on a global playing field. Additionally, as a student, you can get involved in several sports management organizations. The Cuse Crew, for example, trains students as general managers for Olympic teams. The Sabermetrics Club focuses on baseball statistics, and the Sports Management Club stands as the largest student-run organization on campus. The club focuses on raising funds for local charities. In fact, since its founding, the club has raised more than $524,000. With opportunities like this, it's no wonder that Syracuse graduates work for top sports organizations like the NFL, NBA and MLB.
1. Rice University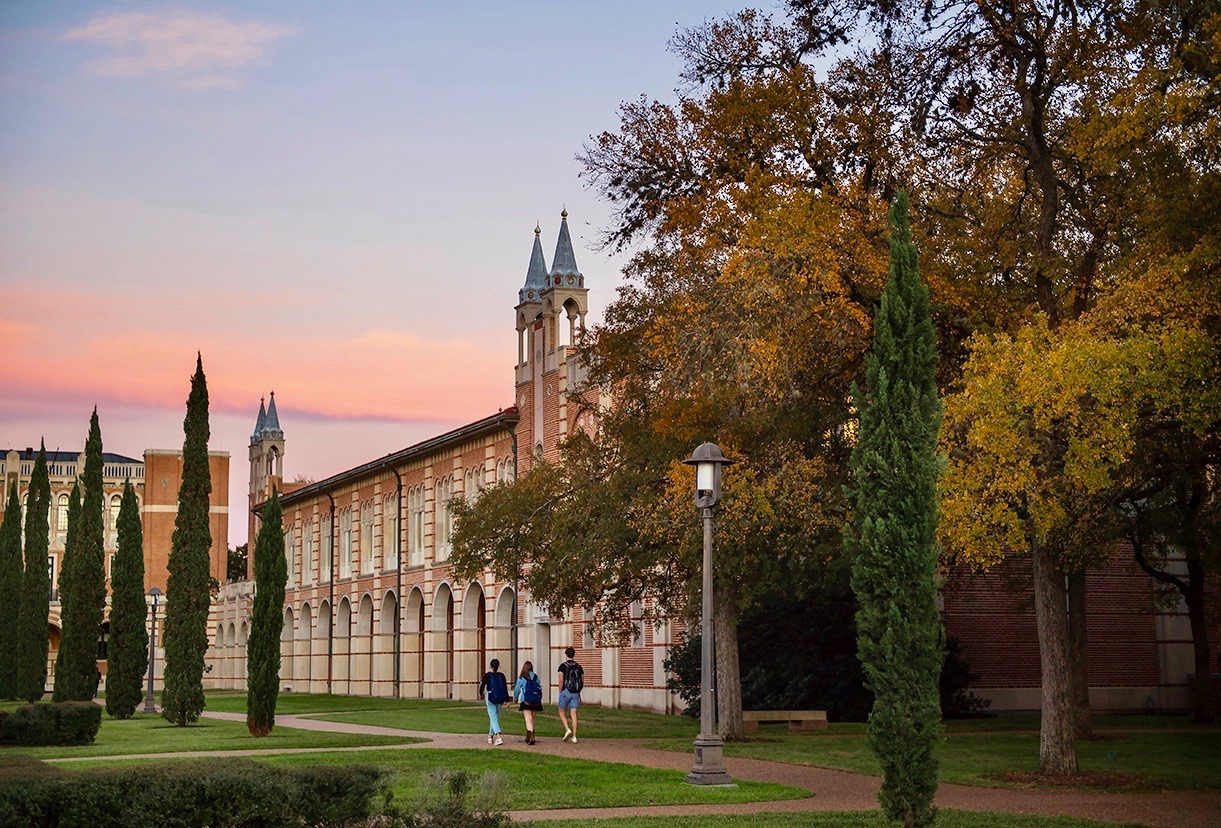 You won't sit through boring lectures as a sports management major at Rice University. Famous Rice alumni and famous industry workers (like Daryl Morey, general manager for the NBA's Houston Rockets, and Jeff Luhnow, former general manager of the MLB's Houston Astros) double as lecturers in the program and are there to guide you through your entire college career at Rice. What's better than learning from the best of the best and creating life-long connections for networking? "I can't stress enough how important the professors are, because they are so detailed with our professional networking," senior Jake Benson said. Outside of the classroom, the student-led Rice Sports Business Society helps students learn about sports management and connects students with jobs in the sports industry. That's right an entire society dedicated to securing its students with a job after graduation.
One of the society's most popular projects is the Sports Industry Panels, which focuses on current sports topics and features professionals from the sports world. These panels include Q&A's, so students get the exclusive chance to ask sports professionals any question they want. Another plus about Rice's program? The major is a stand-alone program directly focused on sports management, rather than through kinesiology or education departments. Not to mention its location near iconic sports teams like the Rockets and Astros makes RU a great location to work in sports. You won't have to travel or relocate to find the perfect job. "I came to Rice with no knowledge of the sports management major, yet by the third week, I had declared the major and had an internship at the Houston Superbowl," recent grad Laurel Smith said. "The standout thing is that the professors and staff are so incredibly passionate about what they do that there's no excuse for students to be any less enthusiastic." If you want to be as enthusiastic as Smith at the Houston Superbowl, consider Rice University.