If the thought of a job in sports has ever crossed your mind, take it from the college students who took part in the University of Iowa Athletic Communications internship. The job can be cool and glamorous sometimes, but it really takes a lot of hard work and commitment to handle a job like this. An internship in that field is just the same.
Not every college athletic department's internships run the same. At the University of Iowa, they instill a large amount of trust in their student interns. The job includes taking on the role of a primary media contact for certain sports, posting write-ups, game summaries, stats, social media and more. It's a legit gig, but if you're passionate about it, the work is fun.
Check out CM's Guide to the University of Iowa Athletic Communications Internship.
How to find your "in"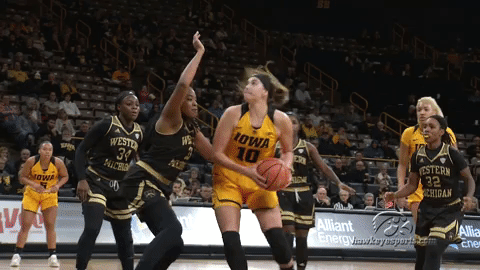 A way to get ahead in any job opportunity? Volunteering or job shadowing. Both give opportunities to show them what interests you and how you can become an asset to them. "I volunteered at basketball games during my sophomore academic year, and I just kind of inched my way in and showed them I was serious about it and that I could show up and be reliable," University of Iowa graduate Grace Tafolla said. "By the time spring semester came, the athletic department reached out to me for an internship position. I went in for an interview and somehow I got it." First step: show up.
Keeping strong ties with people you meet and network with along with volunteering plays a huge part in helping students get this athletic communications internship. "Because I already had a good relationship with them, they knew me and trusted me with the position," Tafolla said. Networking plays a big role in any job field. The more people you know and the more connections you make can seriously help your job hunt post-college go a lot smoother.
What it can do for you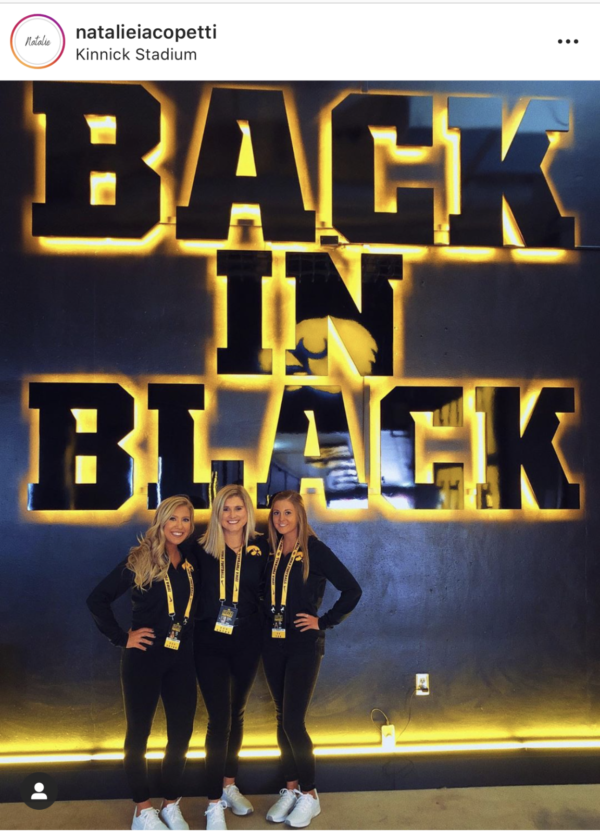 Most students gain valuable experience during their athletic communications internship at Iowa throughout the school year. But, the internship can also open doors to new and different opportunities with other internships and companies. "I had an internship in the Twin Cities for the summer, working at The National Sports Center as a media relations intern," Tafolla said. "There's so much knowledge from interning at Iowa that helped me with that internship. I want to stress that it is really important to diversify your opportunities with different internships and jobs in different cities or states. You always learn so much in different environments." Don't limit yourself to just one field, location or path.
Take advantage of the time you have in college and maximize it to the best of your ability. "I got very cool opportunities that not a lot of college students ever get," Tafolla said. "I got to go to the Big Ten Women's Basketball Tournament when the team won it all. You never have opportunities like that every day." Remember to keep an open mind when you take on new internships and jobs because they might not always be exactly like the one you had before even if it is the same job title.
The different opportunities it provides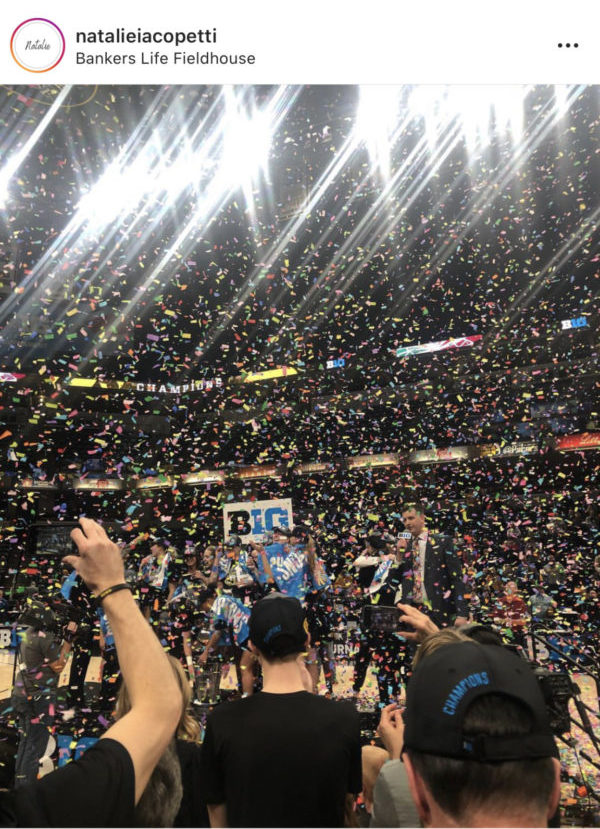 Like Tafolla, University of Iowa junior Natalie Iacpoetti also interned with Iowa's Athletic Department this past year, and it was her first year experiencing it all. This past season, Iacpoetti took on Women's Gymnastics, Rowing and helped out with Women's Basketball. "I got to live Tweet every women's home basketball game and that was a dream of mine. I got to sit up in the media row and upload some fun GIFs and give media updates," Iacpoetti said. "That was my top experience, but also working with all the different departments was a great experience." The athletic communications internship program offers various opportunities for their student interns to try out things they're interested in along with the other tasks that are in the job description.
Put yourself out there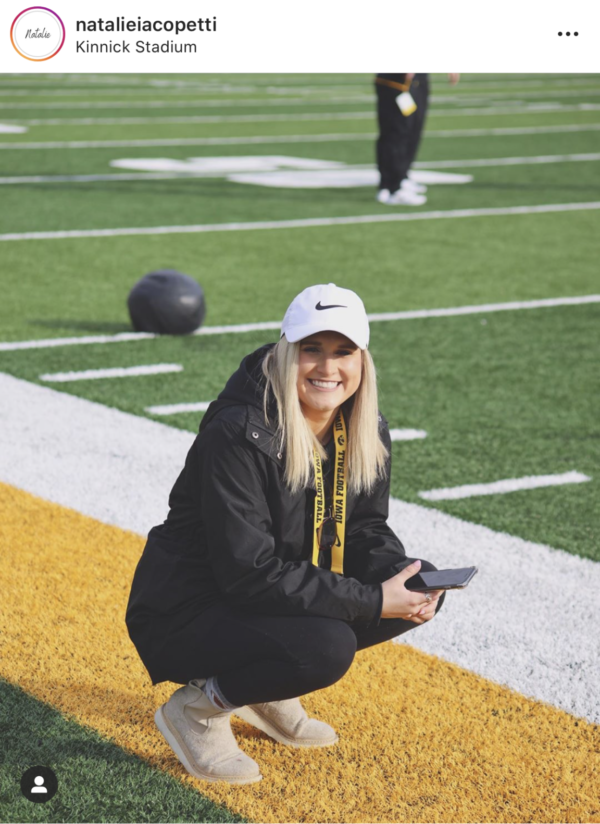 Iacopetti discovered the internship program while working for Daily Iowan TV and communicated with interns and other workers within the athletic department. "I asked to shadow Brandee Britt (Assistant Director of Marketing and Social Media Coordinator at University of Iowa Athletics) for women's basketball stuff, and that's how I found the internship," Iacopetti said. "I asked for any volunteer opportunities and kept in touch with them." If you're striving to get the internship, keep popping into their inbox for volunteer opportunities. Then, when application time comes around in the spring they know you want a shot.
They cherish their interns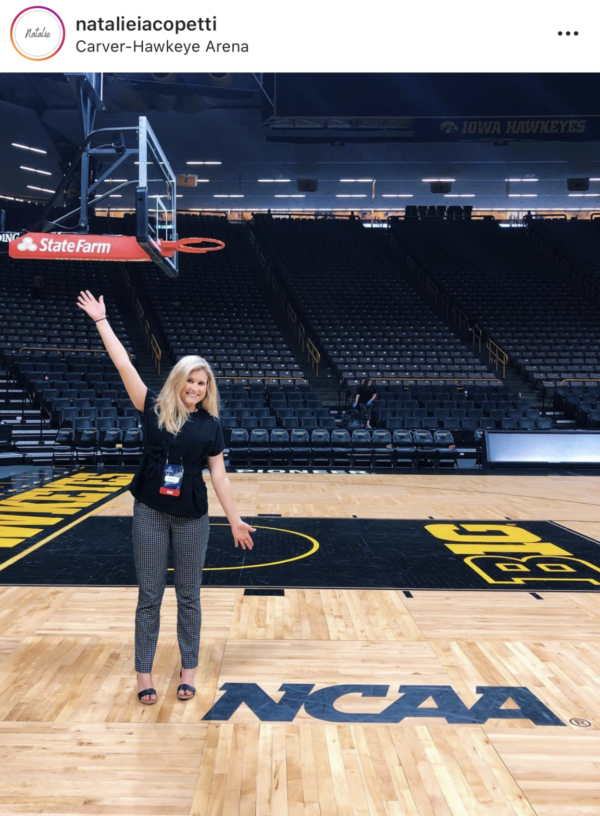 Iowa's internship program brings in students who are passionate about sports and who truly enjoy the real-world experience. And hard-working interns make the higher-ups' jobs easier and more enjoyable as well. "The interns are the best part because they are so eager to learn especially when it's their first year," University of Iowa Assistant Director of Athletic Communications Hannah Ossman said. "They just want to learn everything and come up with great ideas! They also bring a fresh view and different perspective." Even if you feel all on your own, the people you work with want you to succeed. The interns' supervisors enjoy having the interns around to spread the workload and to teach them the job.
It is loaded with real-world experience
Ossman also interned during her undergrad and as a grad assistant at Northern Illinois University. She says the differences between athletic programs is incomparable. "Iowa's program is a different animal because they put a lot of that trust in those student interns. It's also a lot of hours, and it is having people that want to be there," Ossman said. "It's a very prestigious and sought after opportunity. They get kids that want the experience not just the paycheck." It's incredibly important that you find value and enjoyment in your internship and aren't doing it just for the money. Internships help you find your niche and maybe your potential career.
The experience is versatile
Overall, this experience panned out well to the interns involved in the program. "Regardless of what my career pans out to be, working there taught me how to find a career I'm passionate about. You're always going to have stressful or long hours sometimes. But if you are passionate about it, it's not going to feel like work at all," Tafolla said. "Find as many things as you like and go try them all. You'll eventually find that one area or passion that you'd love to go into." The students who come out of this program believe wherever their career paths lead them, what they learned through Iowa Athletics will translate wherever they end up.