Do you play for a high school lacrosse team, but hope to take your skills to the next level? Colleges look for players they can lead to championships. Teamwork, dedication, lessons, love and work make the best of the best. Only the greatest lacrosse coaches can shape a team to reach all of its goals. Finding the right school and athletic program extends further than just having the best team and a cool mascot. If you closely watch, the lacrosse coaches and academics at your college form your future capability.
When selecting a coach to fit your vision, start by creating a checklist of what you look for in a team. Make sure you don't only look at the lacrosse team's record. Since you will hopefully spend most of your time at practice, check out how the team treats each other and how the coach focuses on the team's bond. Watch the students around you and how they interact with each other. Notice how the coach treats their players. Leadership shows the strength of a team. If the coach shows poor leadership, the team's strength falls down the rankings. When you look for the perfect coach, they should feel like family.
Read on for the top 10 best lacrosse coaches at NCAA schools.
1. University of Maryland: Cathy Reese (22-1)
With 14 National Championship titles, the University of Maryland proves themselves consistent in their talent. These girls create the best team in the country year after year with the help of women's lacrosse Coach Cathey Reese. Expectations will never budge: Reese's lacrosse team is the equivalent to Bill Belichick's New England Patriots. "Lacrosse is a huge Maryland sport and is a part of Maryland culture," University of Maryland sophomore Madison Peek said. Clearly, when you play for Reese, lacrosse becomes a part of who you are.
Reese coached for 13 years while collecting experience with four Women's Collegiate Lacrosse Associates. She brought the team to five National Championships, 11 Final Fours and 20 Conference Championships during her time at Maryland. Now you can find her inside the University of Maryland Hall of Fame. From the start of her college life, she already accomplished a lot. She walked out of high school with three consecutive state championships, All-Metro player of the year in 1994 and 170 scored goals over her last two seasons for the Vikings. Finally, she moved on to play for Maryland where she found herself coaching at years later. Who knew a coach could have so much success?
Reese focuses the team to represent honor and respect among its rivals. By winning the Big Ten Championship, she did just that. If you look to accomplish and improve on the team, Reese knows how to get you there. Nine players have been named to All-American teams. She taught these girls to not only focus their attention on winning honorable awards but to rely on each other.
2. Boston College: Walker-Weinstein (22-2)
In Chestnut Hill, Massachusetts, Boston College (BC) remained as the top 10 lacrosse programs for the 2019 National Student-Athlete Rankings for Division 1 Women's Lacrosse. For two consecutive years, Acacia Walker-Weinstein kept the program standing as the top 5 percent schools across the nation for lacrosse. Walking into her eighth year as a lacrosse coach for BC, Walker-Weinstein participated in 16 of the NCAA Tournaments as a player or coach.
No one could ever forget the season in 2018. Walker-Weinstein made history with an undefeated season and a second vacation to the NCAA Championship game. The team continued to shatter records en route to their first ACC Regular Season Championship. Walker-Weinstein's efforts in coaching earned her team the Boston College Interruption (BCI) Team of the Year award three consecutive years in a row. This means BC's women's lacrosse clears the path to excellence.
Speaking of awards, Walker-Weinstein collected her Coach of the Year Award for her third year in a row. She held an undefeated season for two years, including the blowout games and comebacks against Syracuse University (SU) and the University of North Carolina (UNC). Walker-Weinstein turned this program in a new direction through dedication. She became the fastest coach in history to get their 50th career win with only 74 games. One of her most memorable games includes the NCAA Championship overtime victory against Syracuse in 2014. Again, she means hard work and dedication!
3. University of North Carolina: Jenny Levy (17-4)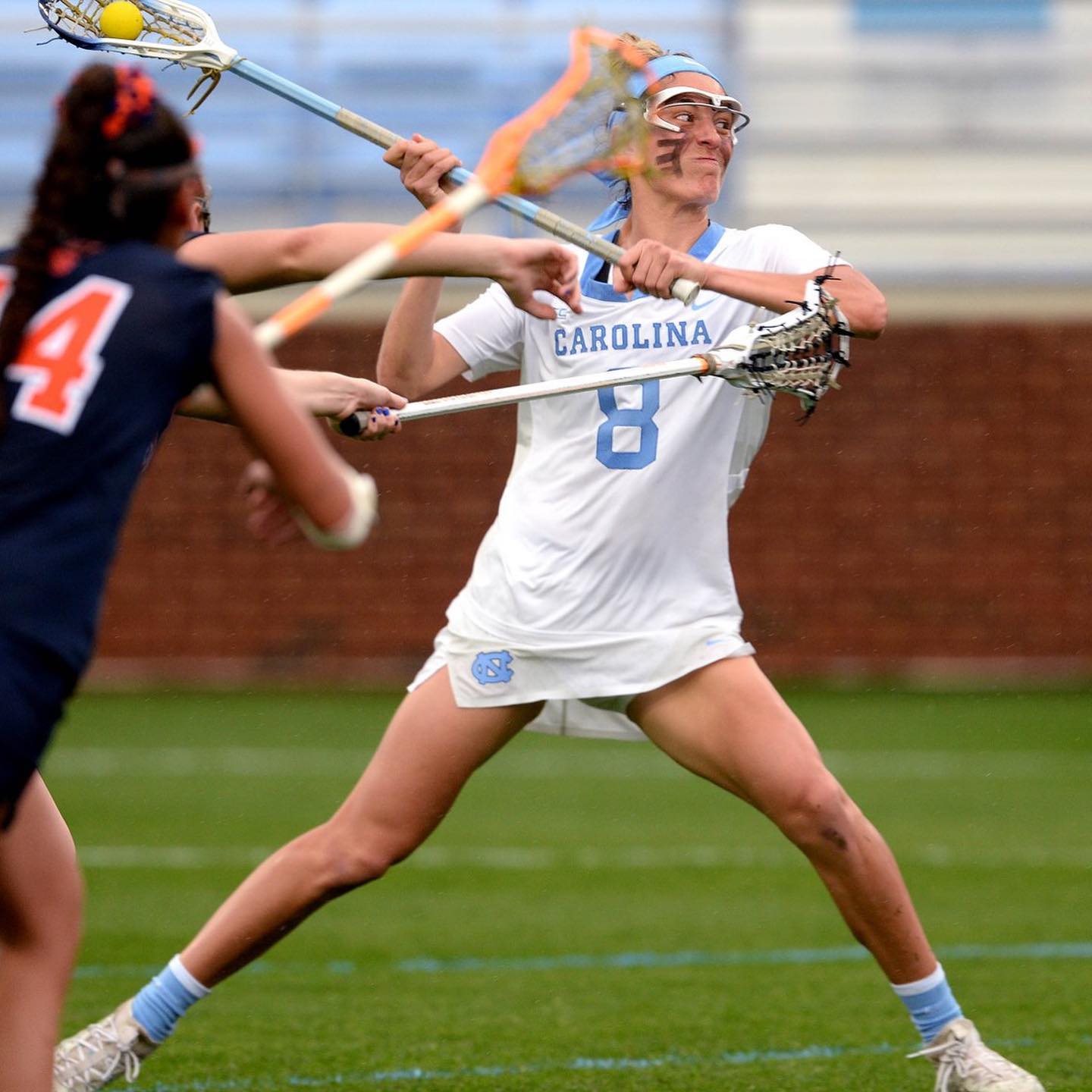 Jenny Levy, UNC's woman's lacrosse coach, grew with this program from the very beginning in 1994. She started young and fresh out of college. She demonstrates the importance of a girl who releases her ambition and energy. Levy began working with a small budget and she still collected the skilled recruits. She took soccer players and transformed them into becoming some of the best lacrosse players. Using this spirit, she reflects it on her players. "The greatest influence Jenny had was our team's ability to fight through adversity. She made things difficult, sometimes in ways that felt unattainable, but it prepared us… Jenny's influence showed us that you have more tank than you think, and you are able to tackle the challenges ahead of you," UNC alum Char Sofield said. One thing led to another and Levy guided the team to 14 NCAA Championships in just 16 years.
UNC's group of girls rise from the motivation and inspiration of Levy. They carry a message that takes an extremely important place in the heart of the game. These women value each other whether you step foot on the field or not. Levy teaches that the game of lacrosse represents a mission: to believe in the team and show appreciation toward each other. Stickwork does not stand as the only important thing when it comes to UNC, teamwork remains at the top. Levy took the team to win two NCAA Tournament Championships and two NCAA Division I (Atlantic Coast Conference) Championships. Besides those wins, the girls had many appearances as semifinalists or quarter-finalists. The girls work hard, but they could not do it without the key element taught by Levy: teamwork.
Now, Levy enters her 25th season as the head lacrosse coach for North Carolina and considered among the best coaches in women's lacrosse history. Now, why would you want to miss out on that? Ranking third in the NCAA Division I wins, she also accomplished two national championships and two-time Coach of the Year.
4. Northwestern University: Kelly Amonte-Hiller (16-5)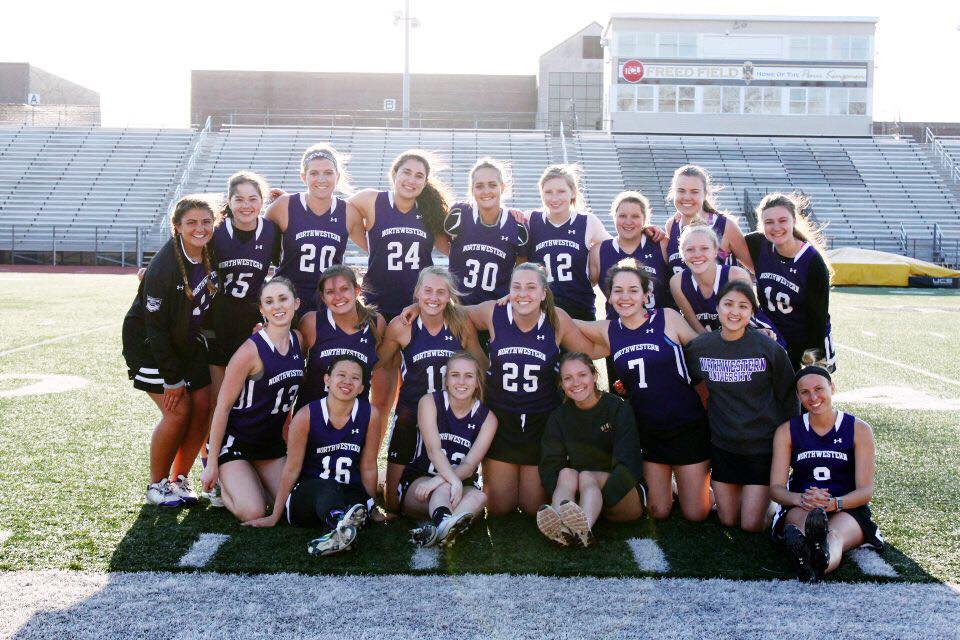 Kelly Amonte-Hiller transformed the Northwestern University women's lacrosse team into a powerhouse during her 12 years as a lacrosse coach. She led the team through seven national championships since 2005, all while earning her fifth National Coach of the Year award. In such a small town, she made this school something to worship. Amonte-Hiller won Athlete of the Year in 1996, joining her brother Tony Amonte in the family fame. She took a program that did not see varsity level in 10 years and lead them to success. As of 2012, people recognize her in the U.S Lacrosse Hall of Fame for her achievements as a lacrosse coach and a player.
In 1982, the lacrosse team began as a varsity level club sport. They eventually won five consecutive NCAA Woman's Lacrosse Championships from 2005 to 2010. After losing the year after, they came back with two more years of being champions. This creates an interesting situation within the Midwestern Coast. In the Midwest, people do not view the game of lacrosse as a popular sport. Its popularity tends to focus around the East Coast, so the Wildcats remain as the only team outside this region to win a national title.
Amonte-Hiller guided her upstart Northwestern team to their first NCAA Championship Winning game ever seen by the Eastern time zone. She saved the program and brought them to seven additional championships. Bringing a team back up to success takes serious love and dedication. Luckily, Amonte-Hiller maintained these traits. It shows in how the team plays and acts with one another. No other school can compare to how proud Amonte-Hiller feels for this program.
5. Princeton University: Chris Sailer (16-4)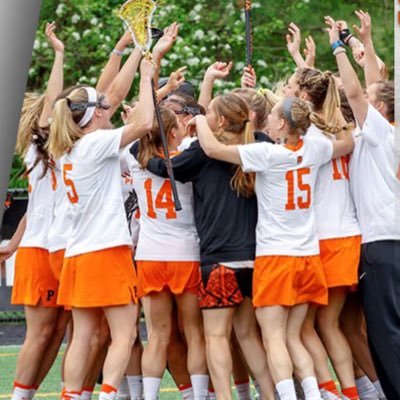 Coach Chris Sailer, a 2008 U.S. Lacrosse National Hall of Fame inductee, celebrates her 35th season at Princeton with the women's lacrosse program. She became the first lacrosse coach to reach 400 wins at a Division I school. In 2018, she ranked fourth among coaches across all lacrosse divisions. These awards do not come easily. As a coach, she used a unique strategy when developing the team. She works with the individual players and educates their knowledge on stick work depending on their position. She trains their reaction time and works on their agility. As a matter of fact, her commitment to the program began in 1987 and since then only made the team better.
Princeton University, Ivy League school originated in New Jersey, developed a reputation for good lacrosse programs. However, Sailer turned the tables when she stepped up as the head lacrosse coach. The team participated in three NCAA championships, 11 national semifinal appearances and 26 NCAA tournaments, all while collecting 15 Ivy League titles. No doubt that this team can handle some competition. With Sailer, the Tigers won six consecutive years at the Ivy League Tournament to earn their No. 7 seed in the NCAA Tournament.
Sailer focuses on her team and keeps them motivated. While she points out their accomplishments, she also acknowledges their weaknesses. After every game, Sailer tells her team how they can improve to motivate them to work harder. For her, winning won't accomplish enough. With this in mind, her team reflects her passion through their accomplishments.
6. Syracuse University: Gary Gait (16-5)
Now, time to keep you on your toes and announce that Syracuse hired a male coach. Yep, I said it. Coach Gary Gait developed the program into one of the challenger teams for the National Championship. Since taking over, he took the SU record to 190-70 and led the team to two appearances in National Championships. He won the NCAA Tournament 10 times with three titles while playing his time at SU. A man who sticks to the home he grew up in, shows great dedication to the girls in this program.
Syracuse planned to kick off the 2020 season against UNC, where the two teams contain almost identical strengths in speed and strategy. Unfortunately, UNC doesn't have Gait as a lacrosse coach. As of 2019, the Syracuse Lacrosse Program lies in the top 5 percent of schools in the nation for lacrosse two years in a row. What makes the school different? Easy answer: the coach does. Given that, the school also supports the women's sports teams financially by providing about $9 million to the programs.
On January 24, 2017, the coach took the position as the Interim Commissioner of the United Women's Lacrosse teams. While playing for SU in college and representing Canada in the indoor National Lacrosse League, he never could predict being the coach of the women's lacrosse team.
7. University of Virginia: Julie Myers (13-7)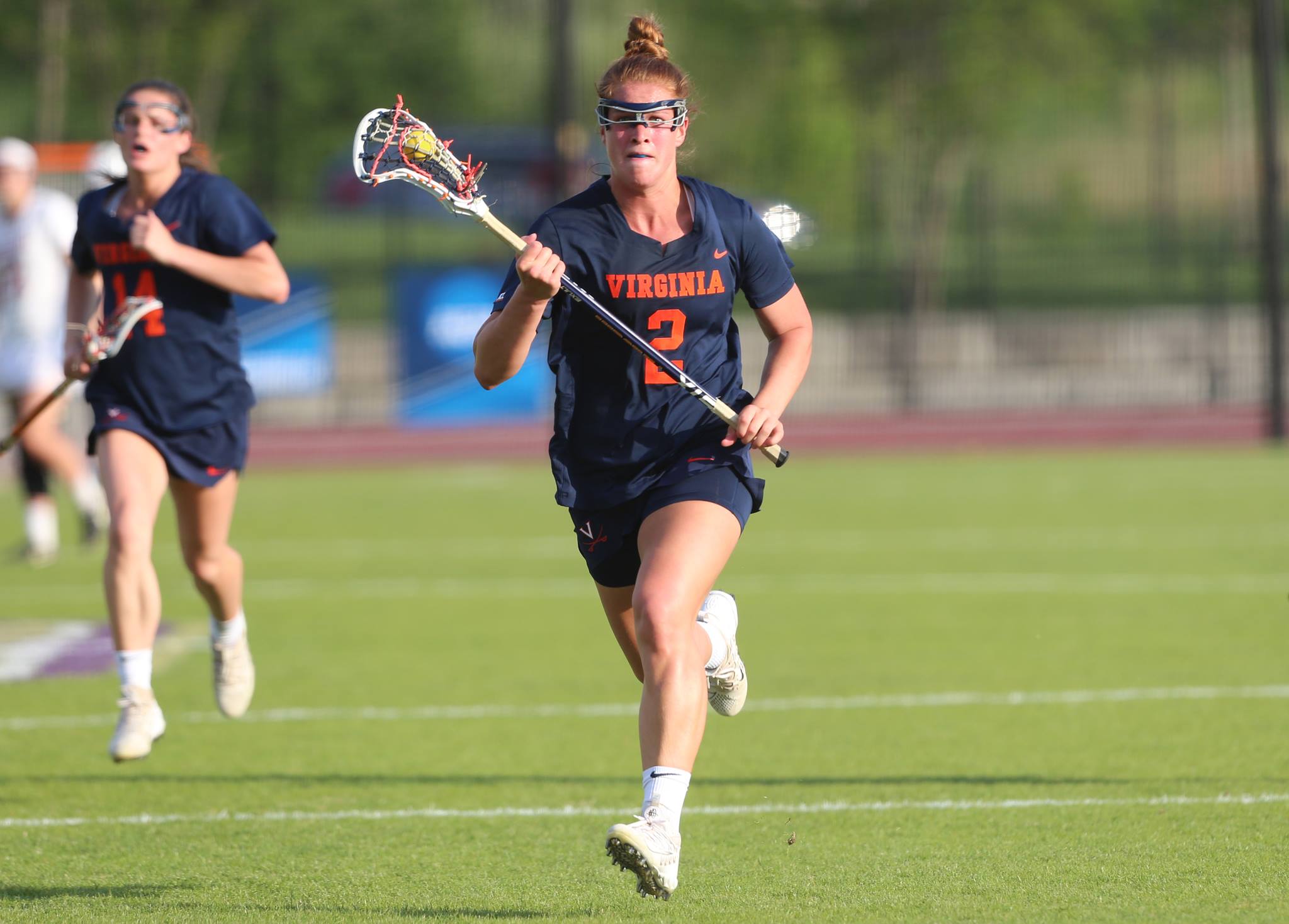 University of Virginia's program has stuck around for over four decades and only held three head coaches. Coach Julia Myers started at this school as a student and continued to stay dedicated to her team. She graduated from Virginia in 1990 and returned as a coach to continue her legacy in 1996. When she took over the program, she led the girls through 22 appearances in the postseason berth, which stands just behind Maryland. Besides that, she took the Cavaliers to six national titles. In 2017, Myers won her 300th game, which makes her the fourth coach to reach this goal. Thankfully, she joined the team and turned the program around.
The 2020 season would mark her 25th season coaching for Virginia. Holding a 31-23 record in the NCAA tournament, Myers changed this team's motivation around. This was the first time, in NCAA Division 1 history, that a coach won a title as a player and head coach. During her time on the field, she produced eight players of the year and three national rookies. In 2019, the Cavaliers ended the season with a record of 13-7, which means they placed fifth in the Atlantic Coast Conference (ACC). However, they should never forget the amazing season they accomplished, winning over highly skilled teams: William and Mary, Richmond, George Mason and Virginia Tech. Myers will stay more determined than ever to keep her team in the rankings.
8. University of Florida: Amanda O'Leary (14-7)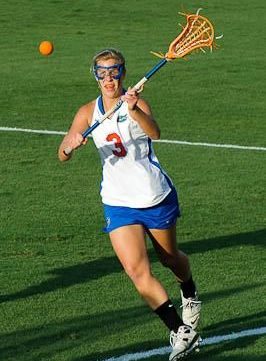 Coach Amanda O'Leary began as the head coach in 2007 and started the journey for the Florida Gators lacrosse team. She started coaching at Yale University for four seasons, then became an assistant coach at the University of Maryland and later, at the University of Delaware. Over time, she learned the best coaching skills from the best teams, not knowing that she would use it for a team of her own. While she played her time at Temple University, she earned herself the title of a two-time All-American midfielder. In her college years, she led her own team to the NCAA Championship in 1988. What a resume, am I right?
The University of Florida speaks for itself when talking about the Fighting Gators. The team may sit in the middle of the Swamp, but that does not mean they can't play rough. O'Leary's team appeared at the NCAA Tournament nine times; out of those nine, they pulled a win in seven conference tournament titles. As a fairly new program, it started to develop in 2005 and actually began in 2007. Their first regular-season game kicked off in 2010. From this, you can see how fast the program developed itself and became a success. In just three years, the Florida Gators lacrosse team competed in the America Lacrosse Conference. O'Leary built this team from scratch and no other coach landed a finger on it. As a result, she truly owns this program with every drop of sweat she through into it.
The game of lacrosse challenges your personal goals and team goals. Coaches like O'Leary teach you how to balance the game with yourself. Only particularly built people can survive through the strength of this game. "The sport teaches you discipline and structure. I have learned leadership skills that will carry over in a professional setting," University of Florida senior Cara Trombetta said. "Factors that make University of Florida a top program is limitless. Not only do we compete at a high level against other top teams, this school also has some of the best facilities, and an amazing supporting staff that allows student athletes to succeed. The strength coach, athletic trainer, academic advisor, and nutritionist helps us balance all the important aspects of our lives." As a player, your game-life and personal-life need to find a balance. Without the help of a fantastic coach and facility, the game could crush your mentality. O'Leary finds this perfect balance and teaches you how to master it.
9. Denver University: Liza Kelly (16-4)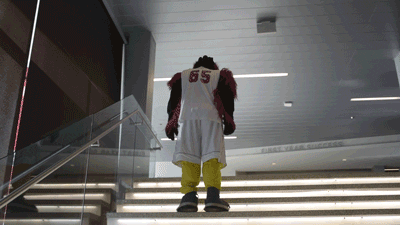 Liza Kelly continues on to her 14th season as head across coach for the University of Denver (UD). She guided them through their fourth appearance in the NCAA Tournament. The girls even went to quarterfinals for the first time ever thanks to Kelly. In 2017, she earned a 200th career win over Vermont. Kelly never knew where she wanted to end up career-wise. "My professor told me, 'Do what you love,'" Kelly said. As a player, Kelly played midfield at UD from 1995 to 1998. While doing so, she earned three All-American honors and got inducted into the UD Athletics Hall of Fame as well as the Baltimore Chapter of U.S. Lacrosse Hall of Fame. A woman with this experience cannot let you down.
The women's lacrosse team began in 1999 as a varsity sport. UD found its way to four NCAA Tournaments with Kelly leading the way. In 2019, the program even made it to the Elite Eight. As if this were not enough achievements; eventually, the girls joined the men's team at the Big East Conference in 2017. They pushed further to travel to the Sweet 16 in 2012. Even in hard times, Kelly teaches the girls to stand up and face the competition. Therefore, the girls work hard and push through to keep their fans alive.
Above all, if you look to improve yourself as a player and accomplish personal goals, Kelly will help you with that too. Under her wing, 24 players became named as the America East Honor Roll, while five other players received the Commissioner's High Honor Roll. Many players have come and gone with Kelly, but most of them were able to accomplish their personal goals.
10. University of Michigan: Hannah Nielson (16-4)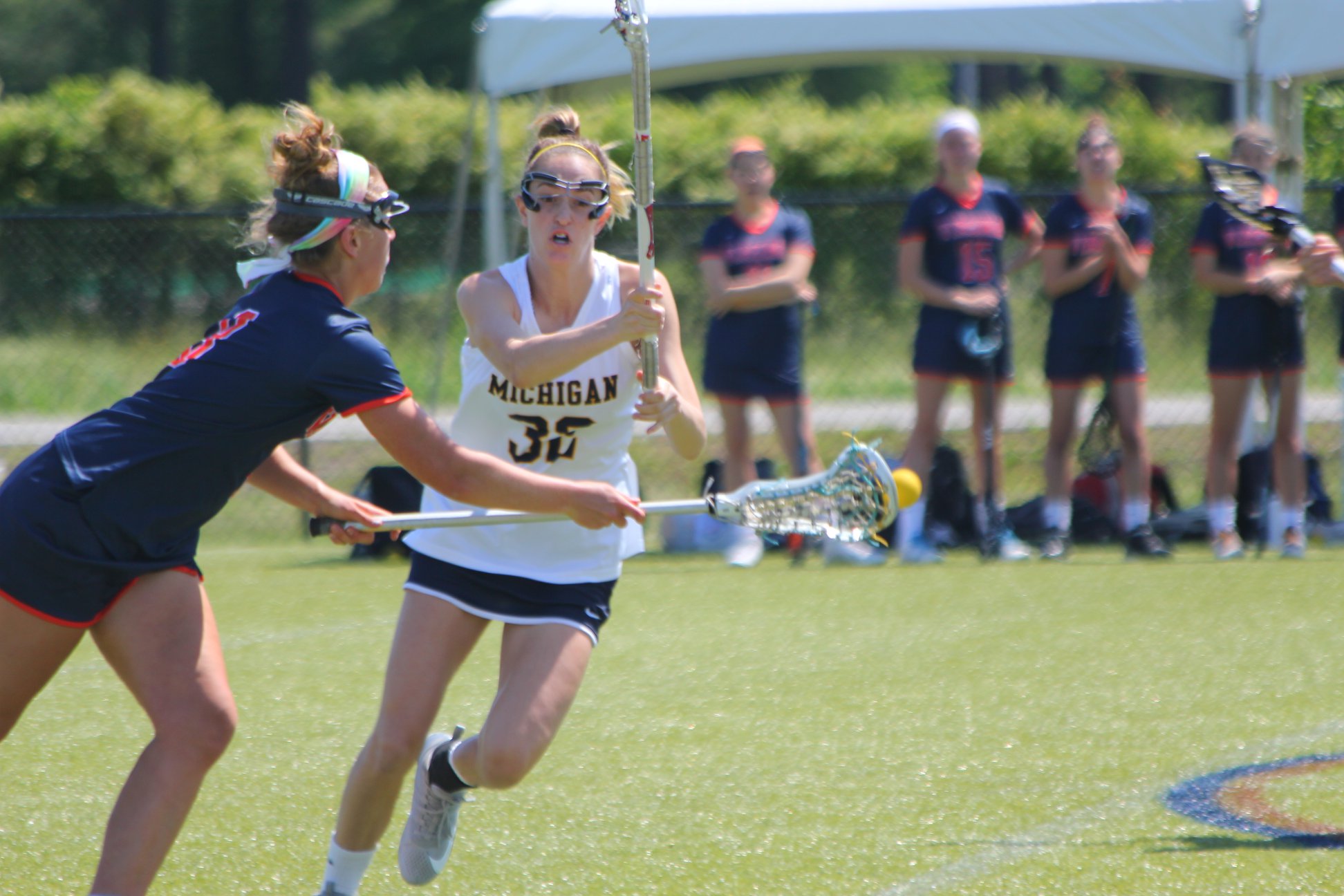 Coach Hannah Nielsen, a four-time national champion with 10 years of Division I coaching experience, holds onto creative plans for 2020. Even though she became a new addition to the team three years ago, she quickly formed a bond with the girls. With just two years, she boosted the Wolverines to the best campaigns in history. "Understanding the importance of having the ball. We feel pretty comfortable at the moment that we have some strong bodies and hard-nosed players to take them," Nielsen said. Under her wing, Michigan finally earned their first ranking in the IWLCA Coaches Poll. With Nielson, the team started continuously breaking season records such as 40 or more points in the same season. She turned the program around and developed it to compete with the best.
People know the University of Michigan's lacrosse team as the team who fights for what they want. Coach Nielson is a fighter, not a quitter. It may have taken a while to reach the NCAA Tournament last year, but regardless, they made it. With the determination of the coach, the girls were inspired enough to keep trying. The Wolverines sparkled in the year of 2019, Nielsen's second season. They earned their way to 16 wins and became the No. 8 seed to host the first two rounds of the NCAA Tournament.
Where they once started as a club sport, the team built their way to varsity status. Within Nielsen's two years at Michigan, the Wolverine's lacrosse program boosted to one of the best in history. She gave the school an NCAA tournament appearance and something to honor. Without Nielson as their lacrosse coach, the team would still be just a varsity sport.