Deciding where to attend college is arguably one of the most important decisions to make in life. Before making the big commitment, so many factors must be taken into consideration. Each student looks for different things, whether it's to attend a school with a sprawling campus, a school with great sports or a school with good housing. However, there's one common factor that every student loves: great food. From healthy options and variety to affordability and sustainability, many variables make up an amazing dining experience.
Check out these 10 colleges that offer some seriously delicious food that will not disappoint!
10. Liberty University
Liberty University does things a bit differently since students mostly attend school online. However, the students who do decide to attend Liberty on-campus are treated with great food. Due to the online aspect, students have only two dining plans to choose from, with one plan at $1,975 and the other around $2,225. On-campus students can also enjoy favorites like Auntie Anne's, Chick-fil-A and Pizza Hut. Students have over 20 different food locations to eat at across campus, with one dining hall even nationally ranked!
The dining halls don't fall short either when it comes to healthy options. With at least one wellness option for each meal of the day, and a minimum of five fruits, five vegetables and two whole grains at lunch and dinner, health nuts will feel right at home. Some good-tasting yet also healthy options for students include salad bars, made-to-order black bean burgers, vegetable stir-fry, an omelet bar and tofu and vegetable pho. Gluten-free and allergen-free stations are set up in the dining halls as well. Students can even finish off their meals with low-calorie dessert options. At these 20 food locations, they compost pre-consumer food waste like coffee grounds and eggshells. They also use service ware that's made from recycled paperboard, and recycled cardboard, tin, glass, plastic and paper.
9. UCLA
Students who go to UCLA really have it all! Warm weather all year round, gorgeous beaches and amazing food. What's not to love? The university offers kosher and halal options seven days a week. The dining locations offer a fully stocked gluten-free pantry, vegan and vegetarian options and an entire meatless station set up every week for Meatless Mondays. Their typical menus offer food from various cultures. For example, a typical menu would include items like soup with somen noodles, Moroccan chicken or flank steak. The options seem to be endless with four on-campus residential restaurants to choose from, four quick-service restaurants and even MyPizza, an online ordering service for those late-night cravings.
UCLA makes a big effort in being super environmentally friendly since most of their packaging is either compostable or recyclable. Their menus offer a carbon footprint scorecard with low-carbon foods marked with a green symbol, and high-carbon foods marked with red. To reduce negative environmental impacts of beef production, UCLA also refrains from serving beef on Thursdays. With cage-free eggs and organic local produce, UCLA's mission of delivering fresh food and being kind to the environment does not fall short. Not only are the dining halls environmentally friendly, but they offer delicious healthy options as well. These include eggplant and tofu, grilled chicken pesto sandwiches and a vegetable pho noodle bowl.
8. Muhlenberg College
For such a small school, Muhlenberg definitely goes BIG when it comes to their food! With six different meal plans to choose from, every student is bound to find something that fits their schedule. Off-campus students who are constantly on the go and only need a quick bite in between classes can go for the cheaper $740 per semester Cardinal Membership. On the other hand, an on-campus student who wants to eat three full meals a day can go for the Gold Membership at $2,797.50 a semester. Whichever meal plan you decide on, you'll be guaranteed a variety of amazing food to choose from.
Muhlenberg also offers a wide range of international food options, even celebrating Lunar New Year with handmade dumplings! What's even better than having options from vegan, vegetarian and kosher friendly menus as well?
"In my dining hall, my favorite place is the Noshery, which is the kosher section. I like the options they have because they offer wing bars and tofu bars," Muhlenberg junior Luke Poleway said.
The school puts a huge emphasis on approaching every meal with a health-conscious mind. Students can download an app called Bite!, which breaks down their menu by showing the number of calories and the nutritional value of each food. The food itself comes from local and sustainable sources to offer students the freshest and healthiest ingredients possible. They make the soups from scratch, the beef is never frozen and the salmon is raised sustainably. Muhlenberg even holds an ongoing partnership with Lancaster Farm Fresh Cooperative for local and organic produce from over 80 farms. Even though Muhlenberg only has one dining hall, it never falls short of students' expectations.
7. Tufts University
Tufts offers up some seriously delicious food options. Students have seven different meal plan setups to choose from! For the greatest number of swipes and an all-inclusive meal plan, students pay $3,557 a semester, which is so worth it for what Tufts offers. Students find a wide range of options to choose from. In the dining halls, you'll see the classic salad bars, burrito bars, sushi and handmade pizzas. However, Tufts even offers create your own stir-fry nights and Pho night once a week! Each dining hall is also gluten-free, vegetarian, vegan and allergen-friendly. Popular healthy menu options that students love include a honey chipotle jackfruit sandwich, quiche and Samosa stuffed peppers.
"The dining staff here are so nice and are really receptive to feedback/comments," former Tufts student Jessie Lan said. "There is a wall for comments, cleanliness, overall dining experience and recipes that were good/bad."
Besides the dining halls, students also rave about the kosher delis and the huge selection of cafes and restaurants on campus. Choose from stops like Pax Et Lox, Mudgar Café and SMFA café. Tufts also doesn't fall short when it comes to catering to international students.
"Tufts recently partnered with Asian culture clubs to do Asian food nights," Lan said. "The club will send recipes from their families/home to the dining hall and the staff will follow these recipes to create some amazing Asian food."
When it comes to their sustainable practices, Tufts certainly pays close attention to detail. The foods are organic and mostly sourced locally. The leftover food is also entirely composted, and the halls mostly use fully recyclable plant-based materials.
6. Miami University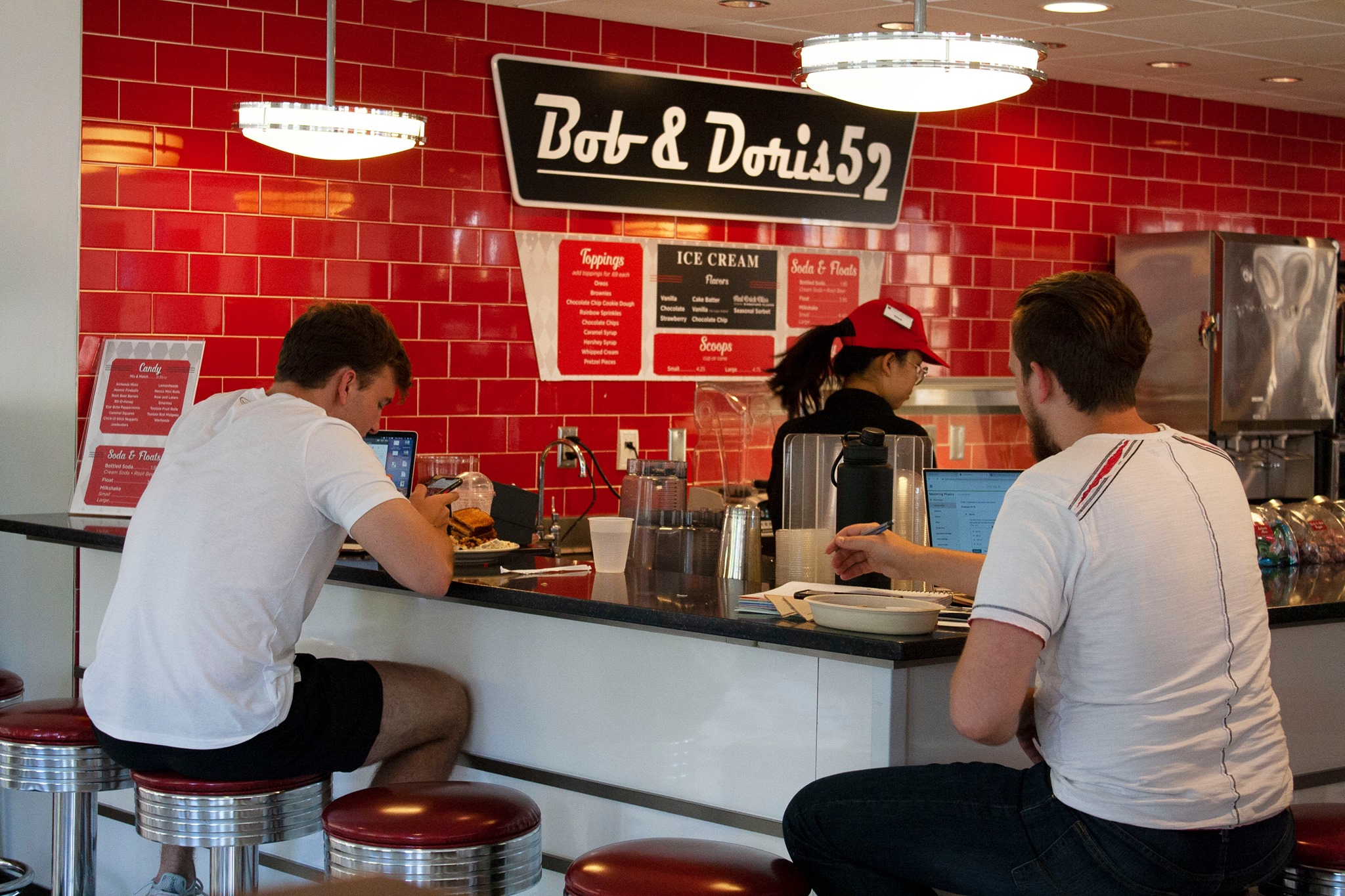 Although it's not the sunny Miami you're thinking of, this Miami University is known for its wide selection of delicious food. Between the four meal plans to choose from, there's something for everyone. If you're the type of student who wants at least three meals a day and snacks in between, the Diplomat Premium plan offers just that for $3,324. Miami has two buffet-style dining halls that are vegan, vegetarian and allergen friendly. Aside from the dining halls, Miami offers many must-try restaurants and cafes.
"My go-to place to eat on campus is definitely Pulley's, which is a diner in our student center," Miami University junior Claire Thorsen said.
They boast classic favorites like Wendy's, Panda Express and Starbucks. There's even a restaurant called Oasis that offers all kosher food!
For the health-conscious students, Miami offers a net nutrition service. This online tool allows students to view the menus for the day, see the nutritional and ingredient content and also filter the menu for any dietary restrictions. Miami doesn't disappoint when it comes to the freshness and quality of their food, either. Most of the food served comes from a campus garden or local farm. The school also hosts a Healthy Miami Special Meal every semester that highlights healthy, vegetarian and vegan dishes across the entire campus. You can even see exactly which foods are sustainable on their Nutrition Walls.
5. Northeastern University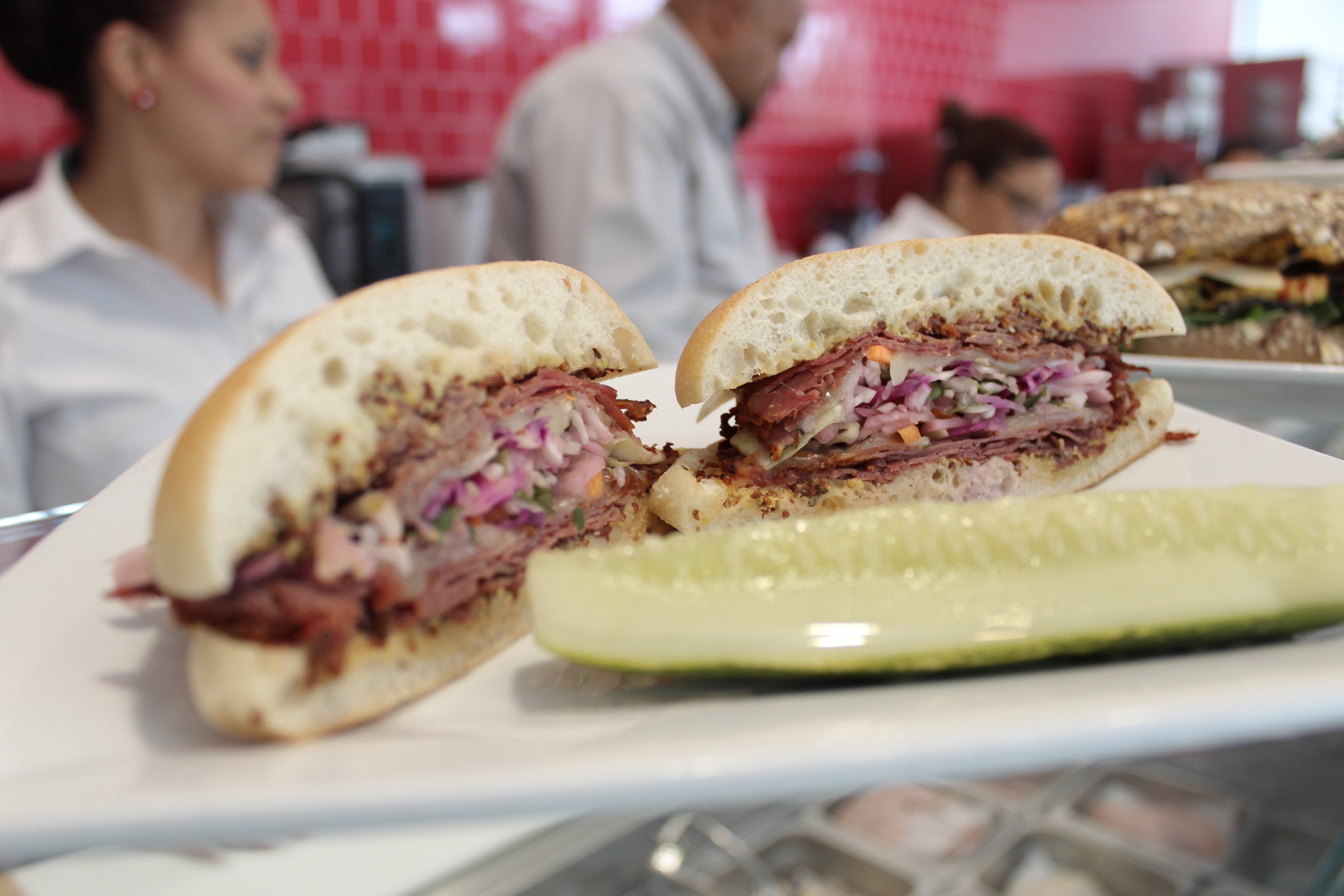 Students at Northeastern choose from some pretty amazing food. Starting off with the meal plans, students can purchase a specialized plan for $4,245 a semester with unlimited swipes a week. Students who know they won't be dining on-campus as much can also purchase the seven-meals-a-week plan for $2,330. With these swipes, students can eat at well-known retail spots like Starbucks, Popeyes or Subway. Students can also enjoy burgers, taco and pizza stands.
Additionally, students have three on-campus dining halls to choose from! One of them is even located in the International Village dorms, with a dedicated vegetarian and vegan station.
"I like eating in the dining halls because they all have different sections," Northeastern sophomore Connie Tang said. "One of the sections had stir-fry every day, which I love!"
Their registered dietician also holds weekly wellness informational sessions in the dining rooms, with cooking demonstrations on Thursdays. They even label foods if they're low in calories, fats and sodium for health-conscious students. If you have any dietary restrictions, Northeastern has you covered. There's a specific zone called Zone 8 for students with food allergies, a kosher station and Shabbat meal options. Do you know what's also really impressive? Their sustainability practices. Northeastern uses certified naturally grown produce, certified bird-friendly coffee items and locally sourced organic dairy products.
4. Brown University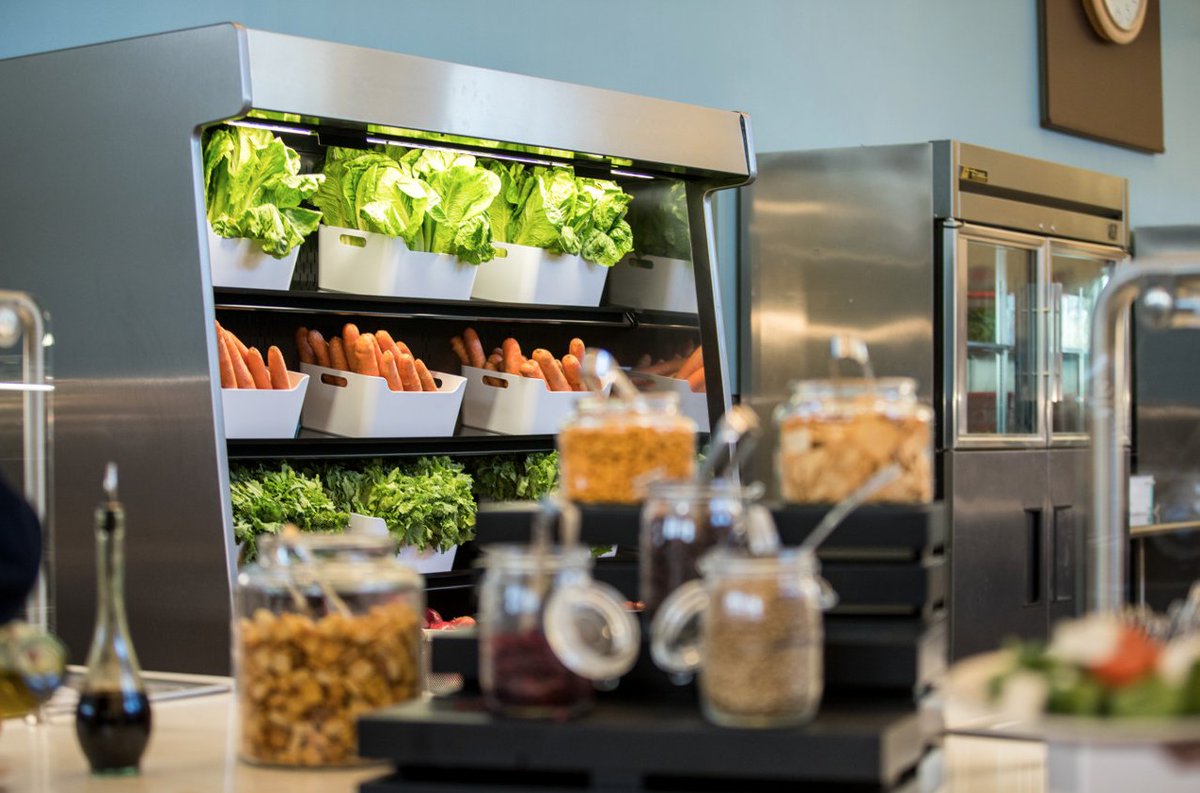 Vegans often struggle to find delicious foods to eat, but this will definitely not be the case at Brown. First and foremost, for on-campus students, the all-inclusive meal plan is $3,059 and comes with 20 weekly meals as well as multiple guest meals. Brown is super accommodating for students with dietary restrictions and offers gluten-free, vegan, vegetarian and halal food every day of the week. And get this: their breakfast menus include an amazing breakfast sandwich made with a vegan egg patty. There's even an entire vegan dining hall called the Ivy Room.
"Honestly, one on-campus go-to spot would be the Ivy Room," Brown junior Eric Deng said. "I didn't try it for a whole semester because I wasn't vegan, but I discovered that it is actually so good."
The main dining halls also have rotating menus with international food options. Other than the seven dining halls available, students can also dine at many on-campus cafes and cute restaurants. Check out Jo's, a little food stop that offers grab-and-go foods like sandwiches and salads. However, Jo's hot foods are also a must-try, with crepes and even a build-your-own breakfast sandwich option. Not only does Brown offer delicious food, but they're environmentally friendly too. Any surplus perishable food is donated to hungry people in need. They also have a farm-to-fork initiative, with a mission to purchase produce locally and more importantly from smaller owner-operated farms.
3. Denison University
What's not to love about a bagel with cinnamon, sugar and cream cheese? The Snagle, a Denison classic, is just one of the many delicious options for students. With five meal plans to choose from, students can opt for an all-inclusive plan for $3,235 a semester. If you live off-campus and like to cook most meals, you can purchase the 1831 plan at just $1,390. Any meal plan proves worth it since students can choose from a mountain of meal options. With fresh-baked pizza, healthy flatbreads and desserts, students make the most out of their meal plan. You can also satisfy your late-night cravings at the Bandersnatch, a student-run coffee house named for the Alice in Wonderland character. The live music and delicious milkshakes make this location a must-try.
On-the-go students also never need to worry about being hungry, as Denison offers convenient stop and go stations.
"My go-to place on-campus has to be the Union," Denison junior Julia South said. "They have amazing to-go options."
From salad bars, burrito bars, yogurt bars for breakfast and several cafes, health-conscious students will also feel right at home when it comes to dining at Denison. They make their chips in-house, offer black bean burgers and have Mindful Mondays when the school highlights the environmental impact of each food. At Denison, 40% of all the food offered comes from local sources and the halls practice composting and recycling daily. They even reuse their cooking oil for biofuel. The university also strongly encourages using reusable equipment, and the coffee shops offer a discount for students that use reusable mugs.
2. James Madison University
JMU students rave about their experiences when it comes to their dining. They offer four different dining plans for on-campus students to choose from: All Access, All Access Plus, 11 Punch and 14 Punch. The punches act as swipes that students can use at different cafes and restaurants on campus if they get tired of the dining halls. The wide range of foods to choose from are also pretty reasonably priced. With the All-Access plan for $3,020, students enjoy unlimited swipes in the dining hall each day, and even 12 guest swipes! You can also check out various commuter meal plans for students that live in off-campus apartments.
Currently, JMU offers three different dining halls to choose from, the third one being pretty much brand new.
"The new dining hall is great," said sophomore Tony Bui. "It has Panda Express, Denny's and even this place called Oath Pizza where you can build-your-own brick oven pizza."
These dining halls remain gluten-free, vegan and vegetarian friendly. If you're a health nut, JMU offers some pretty great healthy food options as well. There's a customizable quinoa bar, grilled meat bars, seafood and endless salad bars. If you feel curious as to exactly what you put into your body, you can read the nutritional cards next to each food item. No matter the produce students come across at JMU, they're ensured to bite into the freshest crops around. JMU purchases from local farms like Seven Hills Food, Saunders Brothers and Caromont Farm. Students can even purchase their own fresh produce at the Farmer's Markets set up on campus. The university surely doesn't disappoint when it comes to all things food, but let's not forget about the drinks! Students can even grab their morning coffee at the Starbucks truck parked conveniently on campus.
1. Virginia Tech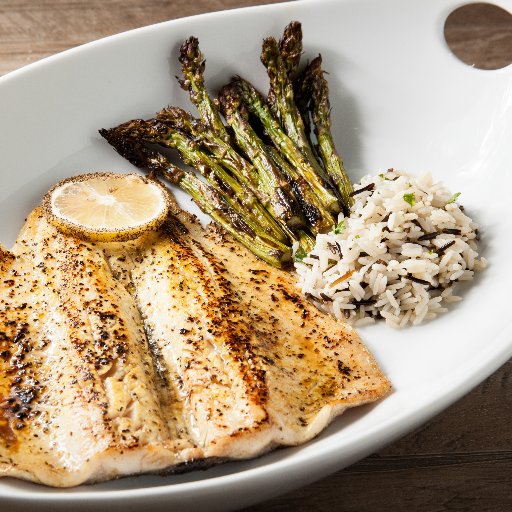 Virginia Tech truly never fails to please with their food. Students choose from four different meal plans, ranging from $1,038 a semester to $2,242 a semester.
"I think that their food is really reasonably priced," Virginia Tech freshman Dyana Anjenaya said. "If you have a dining meal plan, mostly everything is 50% off."
The food choices also seem endless at Tech. The food court itself offers favorites like Dunkin Donuts, Pizza Hut, Chick-fil-A and Blue Ridge BBQ. Students can also purchase food at two food trucks and dining halls that offer vegan and vegetarian-friendly menus. On top of that, Virginia Tech is unbeatable when it comes to its international food options. This menu includes Thai peanut bowls, beef bulgogi, tortas, banh mi and pork belly, just to name a few.
"They have food from so many different cultures,"Anjenaya said. "I like to order rice bowls from Variabowl on campus because every two weeks, they change the bowls between Korean, Mediterranean, Indian and Thai."
Dining healthier and with dietary restrictions at Virginia Tech doesn't get any easier. Once students download the Hokie Dining App, they can view nutrition facts, allergen statements and full ingredient lists. You can even use the app to filter foods between gluten-free, allergen-free and vegan/vegetarian options. The healthy food menu on a normal day can include 12 vegetable soup, vegetable stir-fry, whole-wheat pastas, veggie bowls and sandwiches/wraps.
Not only is the school health-conscious, they're also environmentally friendly. Waste is reduced through composting and reusable to-go containers. There's also a student-run farm called Homefield Farm that supplies dining centers with more than 50,000 pounds of fresh produce each fall.