Join the Community
Living Learning Programs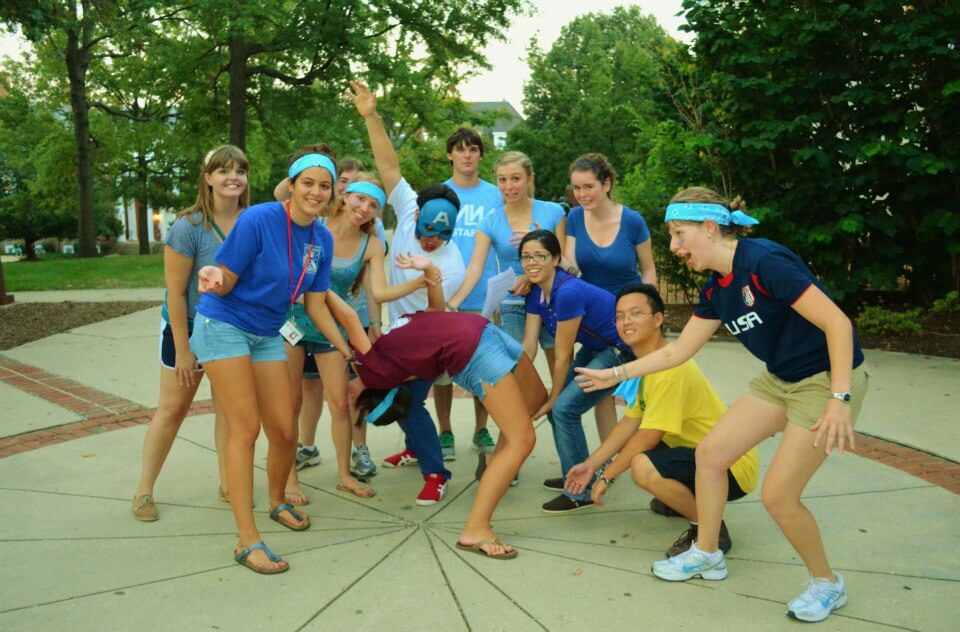 (Honors Humanities students at the original center of campus. According to legend, any student who steps on the center of the circle will fail to graduate on time. Photo courtesy of Jonathan Lee)
Maryland creates community through an extensive living-learning program system. Admissions offers many freshmen spots in the seven Honors College programs, 12 College Park Scholars programs and other initiatives. Members of these communities live in the same building or floor together and take program-specific classes. Senior mechanical engineering major Micaela Larson, who participated in the Entrepreneurship and Innovation honors program, said, "I loved meeting and living with these wacky, wild, lovable geniuses and it was the highlight of my experience at UMD."
Freshmen who did not participate in living-learning can apply in future semesters to programs such as the Language House or the Jiménez-Porter Writer's House.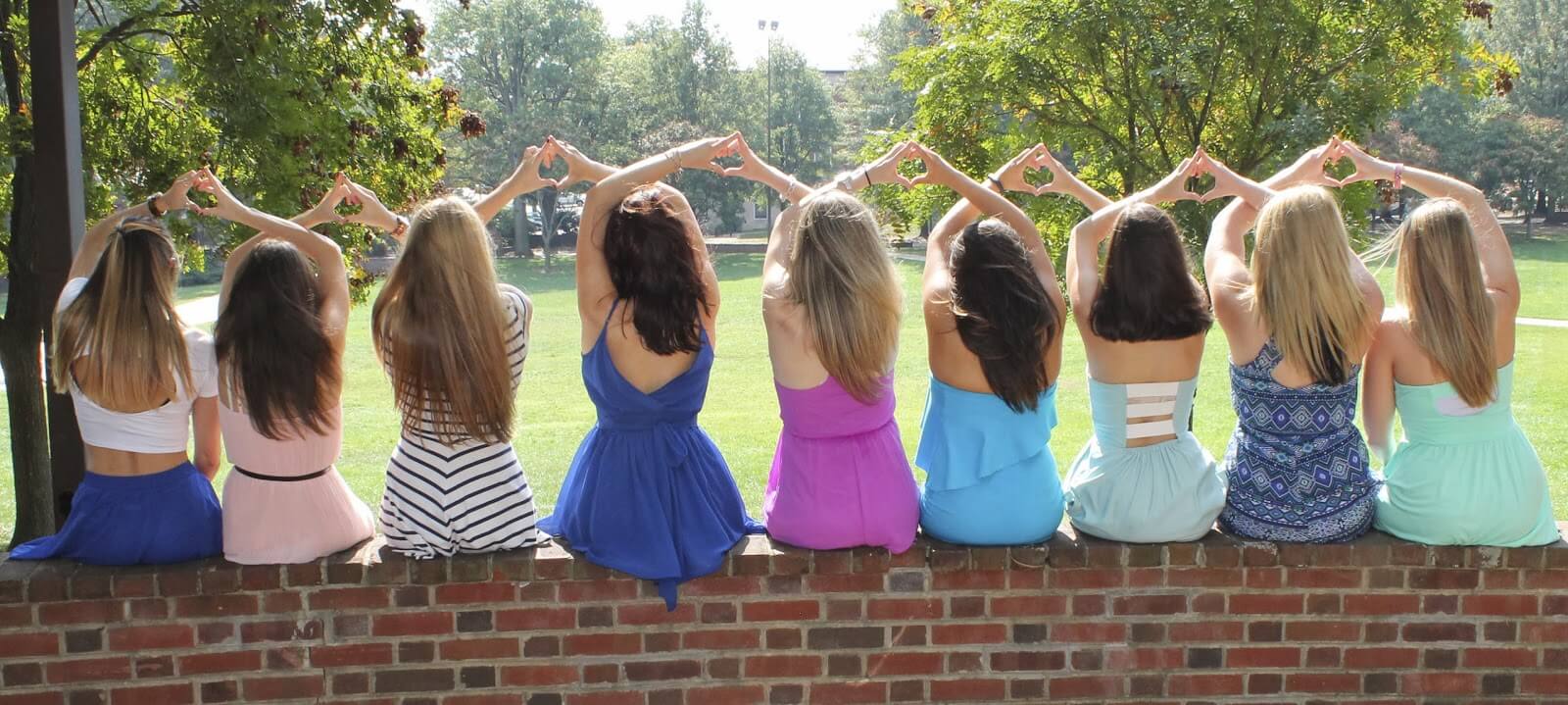 (Photo courtesy of Alpha Omega Pi)

Maryland's 56 fraternities and sororities maintain an established but not overwhelming presence on campus. There are plenty of traditional Greek organizations, but students can also take advantage of a number of service, cultural and academic fraternities. They're active around campus and are easy to spot thanks to their omnipresent recruitment shirts and letter bags. Members are especially spirited during Homecoming and Greek Week, which boasts hilarious skits and Olympic challenges. You'll find recruitment flyers to be common in public bathrooms during rush season. It's easy to go Greek, but not necessary to a thriving social life.
Where We Live
Freshmen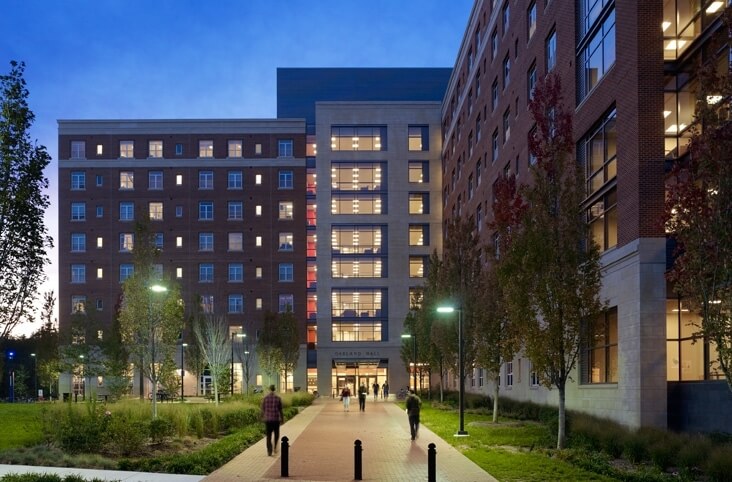 (Oakland Hall; photo courtesy of wdgarch.com)

Most freshmen live in the North Campus eight-story high rises, which are three clusters ("communities") of nondescript brick rectangles packed with cinderblock double rooms. Still, recent years brought air conditioning to most halls, and the location is prime for music students, gym fanatics and anyone with a love for all-you-can-eat diner 251 North (that is, everyone at Maryland).
Freshmen also might find themselves in South Campus's hot and cramped older halls, such as Wicomico, Worcester or Dorchester. Fortunately, South Campus includes much friendlier on-campus suites and apartments in its impeccably landscaped South Hill community. Unfortunately, getting into the kitchen-equipped apartments requires some housing lottery hijinks. Only folks with connections to rising seniors should attempt it.
Everyone Else

Sophomores with decent housing lottery numbers may bid for the recently built, LEED-certified Oakland Hall suites in Denton Community. If this fails, and you instead score a south-facing room in Ellicott Hall, brace yourself. The marching band practices at Byrd Stadium start very, very early on Saturday mornings.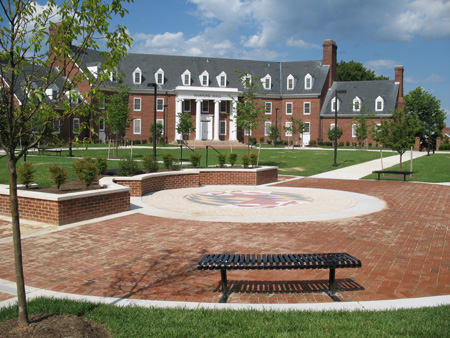 (Harford Hall, a suites-only residence hall on South Hill. Photo courtesy of resnet.umd.edu)
Most upperclassmen opt for the better furnished and comparably priced South Campus Commons (which are designated "off-campus" but, geographically, are mixed in with South Hill residence halls) or Courtyards (located squarely off-campus). Axelrod, a former Courtyards resident, said, "The apartments are much nicer than those in Commons, and that pool is a godsend during finals season and summer." Both are offered only to incoming juniors. The View and Varsity present similar options, at higher rent, to any student. For those with sticker shock, off-campus houses rent for hundreds of dollars cheaper. With these, you may need to invest in a car or bike.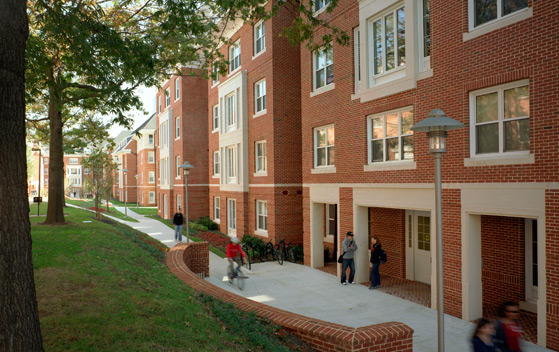 (South Campus Commons; photo courtesy of bkma.com)
We're Going Streaking Through the Quad