When the topic of historically Black colleges and universities comes up, it's inevitable someone will bring up Florida Agricultural and Mechanical University (FAMU). Whether for their Marching 100 band or their dignitary Alumni, FAMU will always be a hot topic for discussion. The university's rich history of stellar academics, community involvement via activism and encouragement of cultivating one's individuality continues to shape what many know the school for.
This down-to-earth but elite university definitely sets the tone for HBCUs across the country. 
Check out FAMU's Instagram Feed here!
The Vibe
Epitome of HBCU Experience
What it Feels Like to Go Here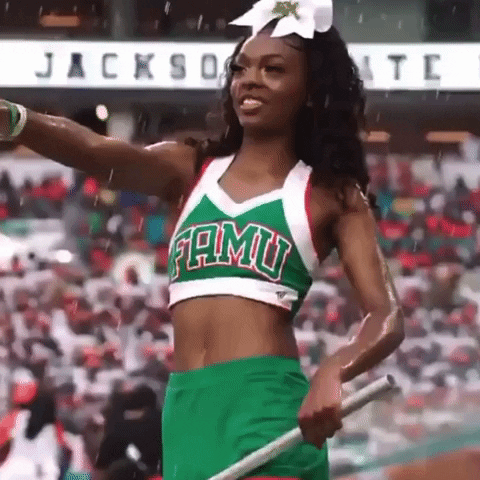 Florida AGRICULTURAL & MECHANICAL University (inside joke for students on "the Hill," especially during campaign season) is the No. 1 public Historically Black College and University in the U.S., according to the U.S. News & World Report. Huge moss trees decorate the hilly campus. Students always dress nicely, placing their best fashion foot forward. When walking on campus you will more than likely catch a sense of all styles from BoHo, to retro, to high fashion, to alternative fashion, etc. You don't need to worry about feeling out of place on campus. The school truly embodies the "FAMULY" motto. Everyone on campus offers friendly smiles and greetings, and if your outfit fits "FAMU standards" you will definitely get a few compliments. You'll also receive a strong feeling of academia during the week. On the weekends, however, or during homecoming (pre-coronavirus) the school will definitely show you a great time. 
Awesome Alumni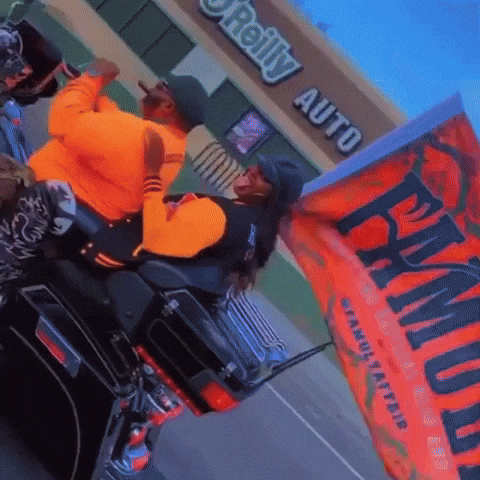 FAMU definitely produces notable Alumni. Former rattlers, Anika Noni Rose, Will Packer, Common and Keisha Lance Bottoms, just to name a FEW, really made their marks on the world as alumni of the university. Well-known for voicing the role of Tiana in "Princess and the Frog," Rose made history trailblazing as the first Black Disney princess. Will Packer, also in the film industry, founded Will Packer Productions and Will Packer Media. Many of Packer's movies grossed millions, most recently: The Photograph. Common, the Grammy Award winning rapper, also graced the entertainment industry through his music and movie roles. In 2003 Common won a Grammy for Best R&B Song, "Love of My Life," a single by Erykah Badu. Generation Z may know him for the song "Glory" featured in the movie Selma (which he also starred in). Lastly Keisha Lance Bottoms, the 60th mayor of Atlanta, continually makes a bold impact in politics by partnering with organizations in the city to benefit minority communities.
Where We Hang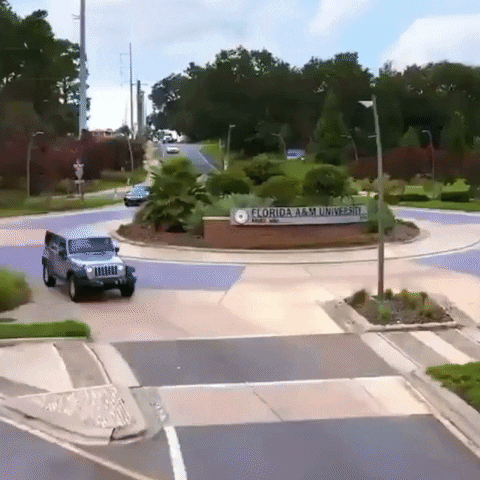 Although students at FAMU work tirelessly, we definitely know how to embark on a good time. Organizations, along with SGA, host events and socials throughout the year everywhere from  Galimore Lanes (campus bowling alley), Rattlers Den (student lounge) and even dorm lobbies. Many students also hangout on the second floor of Coleman library throughout the week; they refer to themselves as "club Coleman"—definitely a high traffic area on campus. You will also see many students sitting along the quad near the Chick Fil A. The main recurring event, pre-coronavirus, was Set Friday. Every Friday students arrive at the set for vendors, music and performances. Set Friday closely mimics a block party. After the event, many students head over to GVO, a well-known bar between FAMU and FSU.
Q&A
 How much are students partying?
"Before the pandemic, partying was almost an everyday thing at FAMU. Now things have slowed down and I'd say it's more socializing than actual parties. There are still just a few parties being thrown here and there," second-year De'Ja Stokes said.
What will you get in trouble for at your school?
"Alcohol is prohibited on campus, but aside from having alcohol and drugs on campus, recently breaking curfews and visitation are things that students get in trouble for. All students living in the buildings, including RAs, have to follow these rules," junior and resident assistant Vincent Jones said.
How much sex are students having? How is safe sex encouraged on campus?
"I don't necessarily have a number idea, but I do believe students are having sex on campus. It's very common among our age group and is expected. Safe sex is encouraged on campus, mainly through the health services. They offer free condoms, and it's very easy to get checked on campus," senior Aiyana Ishmael said.
What would you tell incoming freshmen about your school?
"I would tell incoming freshmen to remember why they are here and why they are in college. I would also tell them to do everything with intention," sophomore Lawrencia Palmer said.
What's your favorite thing about FAMU
"The culture on campus is extremely diverse and the students on campus, along with the professors are friendly and caring," senior Brittany Jarret said. 
Overall Experience
"Sometimes it can be a popularity contest. I feel like if you don't know a lot of people, school may not be as enjoyable for you if you care about things like that. A lot of people at this school have a lot of popularity and get in different positions and more opportunities than someone who isn't as popular," junior broadcast journalism student Meché Leflore said. 
"One thing that surprised me as a student at FAMU is the fact that my university brags about being diverse, nonetheless, fails in the area of inclusivity and providing safe spaces for their outcasts students," senior English student Linney Osias said.
"My experience at FAMU, so far, has been phenomenal. It has literally been my dream school since I was eight. I always wanted to go to an HBCU, but specifically FAMU because it runs in the family. I have a lot of FAMU alumni in my family, so since day one I wanted only to go to FAMU," sophomore broadcast journalism student, Amiya Abner said. 
"FAMU has been great, the culture and vibes are amazing; I am genuinely glad I came to FAMU," junior broadcast journalism student Izzy Young said. 
"My greatest challenge at FAMU has been finding what makes me special. I often felt groomed to be one specific way and never knew how to individualize myself from a sea full of people being groomed to go down similar paths," senior public relations student Cameron Scott said.
Top 3 Majors
Business Administration 

Broadcast Journalism 

Criminal Justice 
Top 3 Most Popular Student Organizations
SISTUHS

During the semester, you will most likely run across a group of women on campus carrying a tote with a nubian queen embroidered on it. These women joined the FAMU Chapter of SISTUHS. This community service organization focuses on helping the campus community in addition to the city of Tallahassee. "I've always been a community service person. From high school, to when I stepped foot on FAMU's campus, to now. I asked around on campus to see what were some of the best service organizations here, and after more research, I concluded on SISTUHS," junior Winslyn Parish said. The sisterhood organization, as she described it, also hosts professional, academic and social events for the student body as well. Some events students know them for are their open discussions regarding issues in the Black community. 
Big Brother Little Brother (BBLB)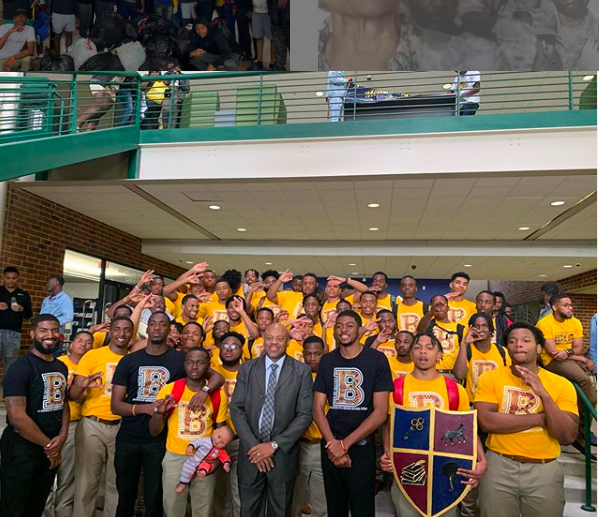 Many incoming male freshmen and underclassmen join this mentoring program to find a brotherhood and make the transition into college a bit easier. Upperclassmen take the young men under their wing and provide them with tools to aid them in their collegiate endeavors. "Although we are not bonded by blood, we all share a common purpose as young men to succeed. Once you've been initiated and equipped with the proper tools for success it is expected of you to take on a little brother and instill in him the values and tools that were given to you as a little brother," junior Kaleb Levarity said. The men in the organization hold each other accountable to give back to the organization through mentorship and projects. In the past they hosted events regarding sexual assault prevention/awareness, personal development workshops, as well as many donation drives and trash pick ups.
Images Modeling Troupe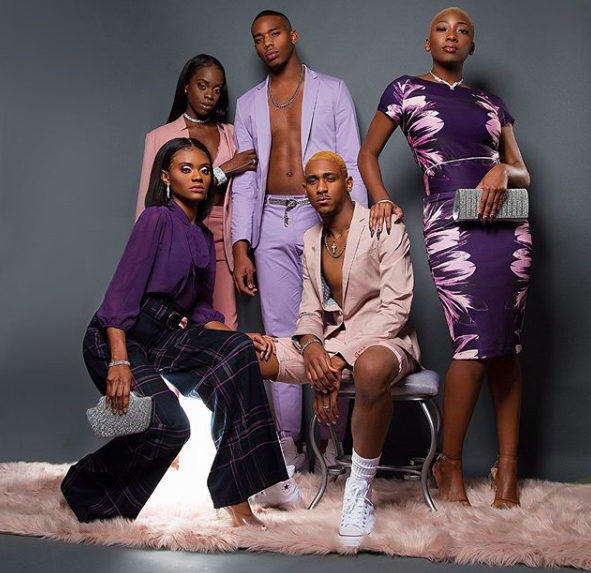 Many FAMU students, known for their fashion and expressing themselves through outfits, decide to join a modeling troupe on campus. Members of the FAMU Chapter of Images Modeling troupe attain recognition on Set Fridays and fashion shows on campus. Images, along with other organizations, strut during Set Friday and garner a lot of attention from students. Not only do the members of the troupe model, but they also give back to the community through community service projects as well—like trash pickups. "When I first was introduced to iMT I was watching a couple models walk on the Quad, the way they looked caught my attention instantly… they walked with confidence and had an aura that literally made me gravitate towards them," junior Skye-La Gustavas said. This close-knit organization serves as a seedbed for creativity and innovation.
Getting In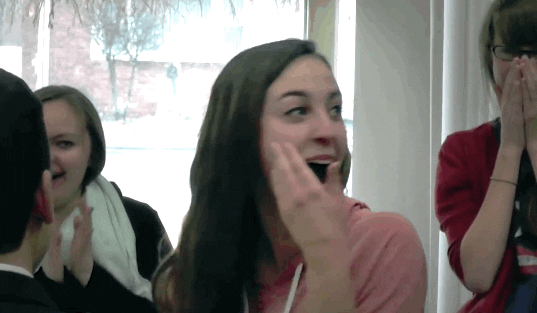 First and foremost, when applying to FAMU as an incoming freshman, obtaining a clear understanding of entry requirements should be your main focus. If you and your school counselor deem your transcript as sufficient and your standardized test scores (SAT/ACT) up to par, paying the $35 application fee comes next. FAMU also requires an essay section for the application process. Many times, prospective students use this to fully showcase their abilities and attributes. This part of the application, arguably, is the most important. The school pays attention to how you describe yourself and what you accomplish in high school as far as community service and your involvement. FAMU prides itself on the caliber of students on "the hill." Lastly, when in the process of getting into FAMU, deciding when you want to enter into the university is very important. August, the start of the fall semester, qualifies as standard entry into the university. However, many students take the option to come on campus during the "summer B" term, in June. 
Stats
Location: Tallahassee, Florida
Tuition & Fees: $23,433
Total Cost on Campus: $34, 579
Undergraduates Enrolled: 8,137
Grads Enrolled: 1,884
Total Enrolled: 10,021
Acceptance percentage: 39%
Enrollment:7,711
Percentage of Male Students: 36%
Percentage of Female Students: 64%
Percentage Receiving Financial Aid: 89%
Percentage Receiving Federal Grants: 88%
Percentage Receiving Federal Loans: 64%