At College Magazine, we've had hundreds of writers write for us. Those that rock their writing position join our editorial team to lead their own team of writers. Some editors go above and beyond and make a lasting impression on their CM teammates and leave a legacy here at CM that just can't be matched. Allison Kridle was one of those editors.
Kridle began her journalism career in high school–unexpectedly. "I was put in a journalism class that I did not sign up for," she said. There she learned the basics of the field and joined the school newspaper. "I realized I loved to write about music and pop culture." The music publication Pitchfork really inspired Kridle early on in her writing career. "I could do this," she initially told herself. Her first major influence on her writing was Pitchfork writer Ian Cohen, who basically did what Kridle wanted to eventually do–write crazy good album reviews.
In college, Kridle's first job in the industry was as an editor for Tallahassee Community College's newspaper, The Talon. There she worked as an editor and relished in her love for music. "Every issue, I was adamant about writing a music review," she said. "I really got my footing in developing my voice." At College Magazine, Allison's voice had shone and grew even more, like in her emotional personal stories, her informative and fun Florida State University (where she transferred to) listicles and especially in her very funny and entertaining ranking of "Top 10 Schools for Hippies."
Even though she never really wrote creatively herself, Kridle took on the challenge of being an editor for The Eyrie, a literary magazine at Tallahassee Community College. She and other students were assigned different tasks at The Eyrie based on their talents, and Kridle was selected as editor. She said that because of her experiences and classes in high school and college, she knew how to look for good literature and this helped her during her time with the publication. There she grew as an editor and, as part of a semester-long course with the rest of The Eyrie team, she helped to create the magazine from start to finish.
During her senior year at Florida State, Kridle joined College Magazine. She started her CM career off with two impactful personal stories, one about her experience with sexual assault while on a jog and the other about losing her grandfather in college. Needless to say, that really eclipsed what we expect from our writers' first few stories. Early on, Kridle was already making an impression and getting noticed as one of CM's best. "I remember relying on Kridle even as a writer," said Celina Pelaez, one of CM's Editors-in-Chief. "She responded quickly, came up with creative pitches, and constantly pushed herself to find challenging sources."
When asked what piece she was most proud of, Kridle had a hard time answering (probably because she has so many great ones). "[My personal narratives] are important to me because I think it's essential for people to tell their stories and those are the kind I enjoy anyway because I feel like I tell my story only through my writing," Kridle said. She considers writing her outlet to express herself and say things that she can't easily talk about. "[I push] myself though my writing."
She's also proud of the articles that got tons of shares on social media, like her ranking, which sits at almost 10,000 Facebook shares. Who knew a ranking about hippies could do so well? "I'm not saying I'm a hippie, but I've always been curious about hippie ideals, per say," she said. Staying true to her roots, Kridle is particularly interested in hippie music from the 60s and 70s, like The Beatles and Crosby, Stills & Nash. And while she may not look or act like a hippie, she is a total hipster.
Prior to College Magazine, Kridle's biggest struggle as a writer was writing in a conversational tone, which was something she hadn't done before writing with College Magazine. "[That was] a shame because it's a style that is utilized way more in journalism nowadays and I would have liked to put my voice in past articles for other publications, but no one encouraged me to do that before my editors at College Magazine," she said. Putting that in her writing was a challenge at first, but she quickly overcame it. "It gave a variety to my writing," she said. Her portfolio has expanded from just hard news stories and album reviews to include personal stories and informational pieces on the college experience.
While she excelled as an editor for CM, Kridle was very close to not taking the position when offered. She didn't want to feel guilty for starting a new position a few months before leaving, but was encouraged by our publisher to gain experience as a CM editor, which turned out for the best. "I don't even know how to describe it," she said. "It has definitely changed my outlook on what I want to do…I learned a lot about the editing process through College Magazine. It feels like I'm actually helping someone rather than getting an article, making a few mark-ups and then sending it out to be published. I'm making a connection to someone through editing."
Not only was Allison a great editor, but a fantastic leader. She excelled in leading meetings with her team of writers, being quick to respond and, most of all, being dependable. Whenever she was needed by her EIC, she came through because of her tremendous work ethic. If CM was short on articles, she would write one in just a matter of hours so it could go live the next. She would always be on top of her writers' deadlines and always made sure her team never fell behind.
With her help and guidance, Allison's writers have written some of CM's best pieces, read by thousands of our readers. Currently she's living the dream in New York City, looking for a writing or editing position in the publishing and journalism industries.
Links to some of Kridle's writing: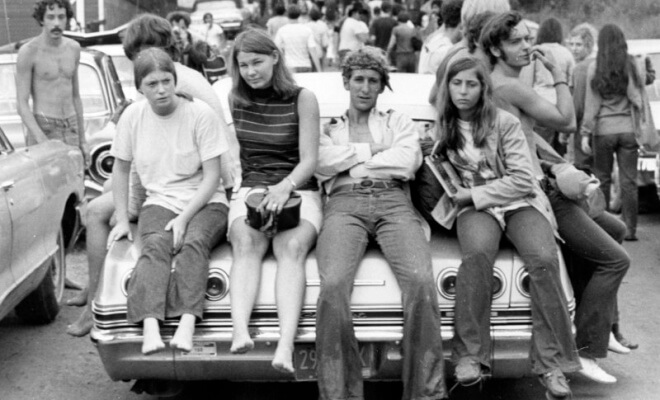 10 Best Places to Shop Vintage in Tallahassee
The Concrete Jungle Awaits—Are You Ready?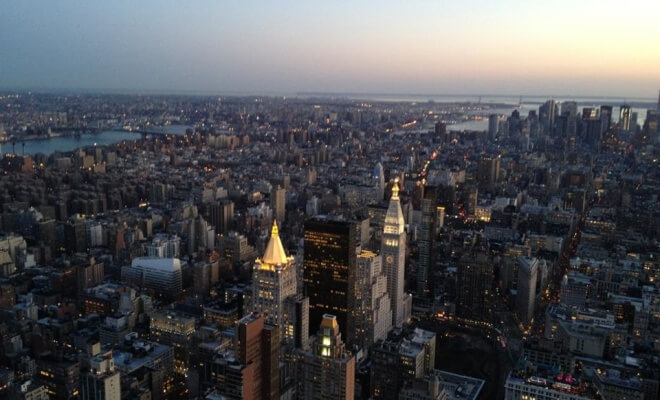 Links to pieces she's edited:
10 Walla Walla Valley Activities That'll Make You Forget About Seattle
Top 10 Pitch-Perfect Schools for Male A Cappella
Saying Goodbye to the Fat Girl in the Mirror
Written by Austin Manchester.