We all want our writing to be read. Every writer, blogger and content creator shares this goal but with 2 million blog posts written every day,* reaching readers isn't easy. As a writer myself I met with my publisher here at College Magazine, Amanda Nachman, to understand what readers actually want. Then I connected with successful bloggers nationwide to learn how they capture readers' attention. Let's be honest, most of the time we don't have a clue. Read on for 10 pieces of advice from fellow bloggers to help us learn and grow.
Pro tip: Join our Content Strategy Lab course to learn content strategy start to finish and demystify SEO once and for all. Get 25% off when you use the code BLOGGER25.
1. Someone else already wrote it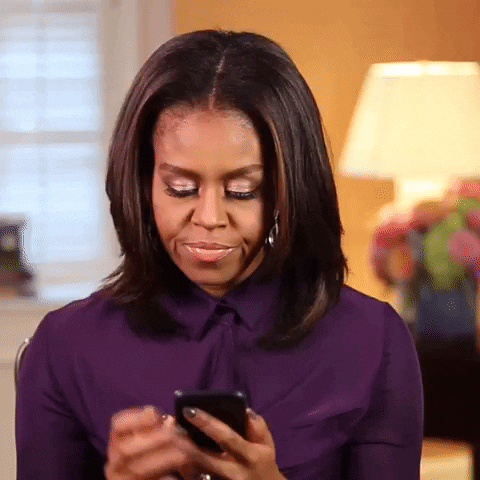 I dare you to Google your idea before you start writing. You may think your topic is 100 percent unique, only to find out it already exists. A first step to writing fresh content is to examine what's already out there. Then determine how you can differentiate. According to Liz Quach from Pretty is My Profession, "The internet is over-saturated with content and being the first to speak on a topic is very important." But if you aren't the first, that's ok too—consider how you can contribute something fresh, or add new detail and information. "If you can create quality content that adds value to your audience, not only will that help you get a regular reader but Google will also reward you by ranking your content," Tara Hilliard from Lush Palm said.
2. Your competitor one-upped you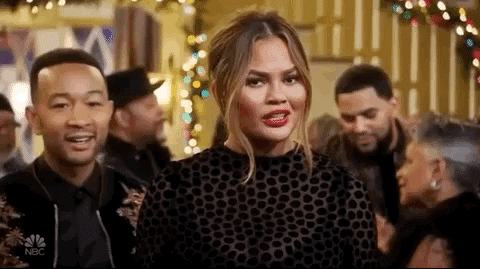 You wrote "7 ways to live stress free" and your competitor wrote 10. Which would you click on? "It can even be a quantity game when it is a listicle," Nachman said. Before writing my gift guide for Mother's Day I knew I needed to find more gifts that my competitor. And I went beyond the basic gift list structure that I saw already out there by interviewing moms on what gifts they actually wanted. If you can more information to increase the overall value coupled with elements every reader appreciates like higher quality media, you can kiss your competitors goodbye.
3. You didn't think like your reader
A reader will click on your article and stay there to read it if they know it will give them what they are asking for. "The main thing I learned was that people are online looking for things to do, try and buy so I started incorporating at least one of those in every post I wrote," Kristy Konicke from Kristy by the Sea said. Approach this by thinking about your blog in the form of a question. "Don't just write what you think people want to read," Quach said. We often fall into the cycle of creating content that we want to write, instead of what writers are searching. "You have to remove yourself from it… it's about what do they want," Shafonne Myers of Pretty Pear Bride said. Get laser focused on how you can deliver on your readers' search query.
4. SEO and keywords frighten you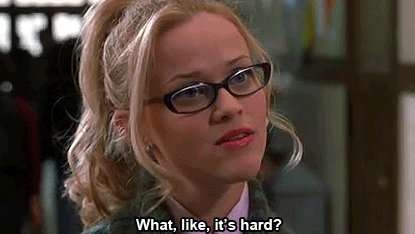 Cue the elephant in the room: Search Engine Optimization (SEO)."I think there are a lot of people who aren't using SEO. We look for what can we do better, how can we improve on this, what is a unique angle we can take on this," said Hilliard. You don't have to be an SEO expert to take advantage of how SEO can work for you. You can simply start by searching for content by top brands in your vertical and see how their answers show up in search results. Then take it to the next level by using free tools like WordStream's free keyword tool to get strategic about your keyword and keep in mind search volume. Then once you've selected your 2-4-word keyword, integrate it in your article. "I do use SEO in titles and throughout the article. It always helps to weave those keywords naturally throughout the article or blog post as well," Julia Wheeler from San Diego Songbird said. Add your keyword to the meta description (that enticing little blurb below the image on social media posts), the tag (the SEO title) and the H1 (the post title). "I create my titles based on what I believe people are searching for and what will resonate with my readers," Bri Grajkowski from Bri Geeski said. Level up your SEO with paid tools like SEMRush to understand areas where you can grow your current content. It all comes down to knowing what people are searching for, and a great way for novices to start is simply using top trending content or top blogs and brands as an example.
5. You lack visual appeal
Your featured image alone is not enough. Incorporate images throughout your article. Look to beautiful images from the free stock image site, Unsplash. Be sure to tie in pop culture references with stills and gifs from movies and tv, memes, and screenshots of tweets. "I think having high-quality imagery is the most important part of a blog post. Interesting imagery is what catches someone's eye first and makes them want to hear what you have to say," Wheeler said. At College Magazine we suggest imagery with people to make it relatable and we encourage our writers to use their own photos if they're sharing about their campus life.
SEO Pro tip: Add your keyword in the alt text of the image. "For each post, though, I do make sure to include SEO in my titles, photos, etc so that more people will be able to find it," Allie from LunaVida said.
6. You stopped at you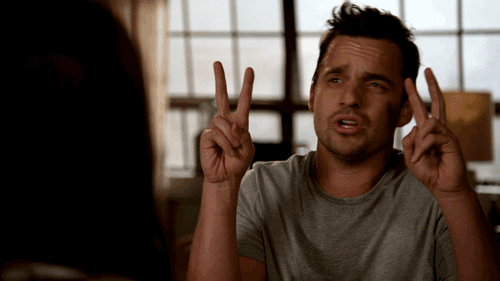 Did you write an entire article with advice by you and you only? By adding expert advice, you not only increase the credibility of your article but give your reader something new that competitors don't provide. "You can actually lose readers and credibility with a poorly written or unresearched piece," Aleria Weber Williamson from Do a Shot of Yoga said. So do your research and make a point to interview and include quotes from primary sources. "The more people you feature, the more people the article has the potential to reach," Nachman said. Capturing authentic quotes helps build trust with your reader, and makes your content even more unique. "If you are talking about relationships in college and you can share quotes from students talking about their experience, it is a mirror for your reader," Nachman said. When I went to write an article about working at Google, I made sure to capture the perspective from Google employees. Primary sources bring more value to your content and therefore to your reader.
7. You forgot to be social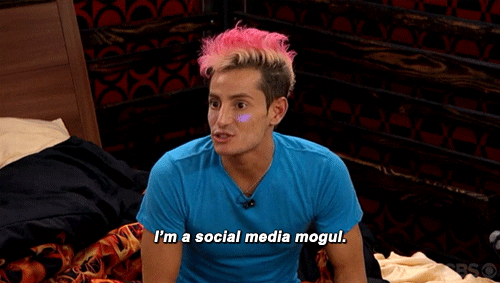 Now that you've published your article, you just sit back and let the magic happen. Right? Wrong. The fun has just begun. "Once your polished piece is up, share it with the world," Williamson said. That means going beyond your personal Instagram or Facebook. When thinking about the value your article offers, consider all the groups and organizations that have FB pages that you can share your article with. For example, if you write an article about Boston College alumni, reach out to alumni pages on Facebook to really draw in the audience that will want to read your article. Remember that enticing title, meta description and media? That will only elevate your social media promotion success. "I invested in a class on using Pinterest to help drive traffic to my blog and that was a total game changer," Konicke said. Incorporate Facebook, Twitter, Instagram and Pinterest to attract readers to your site from the platforms where they spend the most time (when they're not on search that is).
8. You didn't give your reader FOMO
If you had a blast writing your article, shouldn't that come through for the reader? "I love writing posts about what I'm passionate about. I also think blogging should be fun, first and foremost; therefore, that's what the focus of my blog tends to be!" Allie from LunaVida said. Let that same passion ignite your writing. Since your title is the first thing readers will see, you want it to spark a feeling that they will miss out on something valuable if they don't click and read. At College Magazine our writers pitch at least three headlines and then two introductions. One way to create a FOMO headline is to think about answering a reader's query. "Reframe your idea into a question," Nachman said. By doing this, a reader will want to click on your content because it resonates with their curiosity. In other words, if a reader types into Google, 'Free things to do in Austin?' we have an article that ranks #1 titled "10 Free Things to Do in Austin that are Actually Fun" (SEO title: Free Things to Do in Austin When You're on a Budget ) to answer them and entice them to click because they don't want to miss out on the fantastic ideas of where to go for fun.
9. You wrote a scary wall of content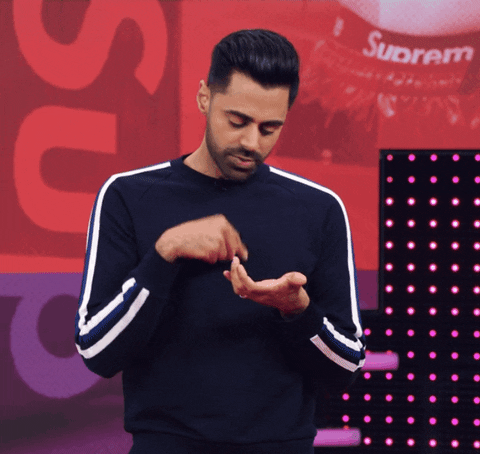 Did you know that the average word count of Google's top ranked content is between 1,140-1285 words?** So yes, your word are very valuable indeed. With that in mind though, we often forget that readability plays a role in time on site. If you write a wall of content, it is hard for readers to break down and digest easily, detracting them rather than pulling them in to keep reading. "Always seek to break your information down into a list or subsections," Nachman said. Making your content unique and relatable will entice readers to come back as well. If the article appears as blocks of big, wordy paragraphs, you risk losing readers. "I've just restructured my site to be more user friendly," Grajkowski said. Adding structure to your article, and even to your site template, helps your reader enjoy the experience, find what they need with ease and stay on your site for longer.
10. You forgot the importance of content strategy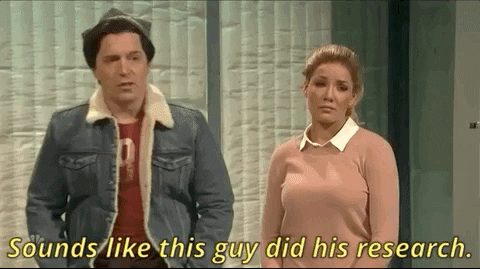 Writing on a whim isn't going to cut it for the Internet. You must research competitors, keywords, and sources in advance. "The secret to writing content people want to read is the time you spend before you start writing," Nachman said. If it takes the average blogger 3.5 hours to write, then you want that valuable time to pay off with readership. Wouldn't you like to know that your article is what your reader desires? Wouldn't you like to know that you have the most unique sources featured? Wouldn't it be amazing to know in advance who you're going to share your article with on social media to reach hundreds and thousands? That's how content strategy changes everything. The results may surprise you. "I didn't think they were paying attention and then I realize that more people are paying attention than I thought," Kristi Andrus from Luxi Coach said. It doesn't happen overnight. This is a long game.
Ready to level-up your content? Join The Content Strategy Lab today!
*According to MarketingProfs
**According to searchmetrics