Alicia Keys said it best when she belted, "New York, concrete jungle where dreams are made of." Turns out you're not the only one who marvels at gleaming skyscrapers, salivates at the sweet smell of roasted peanuts at every corner and drools at the endless too good to be true job opportunities. As millennials, we tend to imagine what our lives would be like as an Advertising Manager in Chicago, a Broadway star in New York or heck, a local artist in Seattle that makes a living by selling watercolor pieces at Pikes Place Market. As romantic as the idea seems, no one just wakes up one day and moves to NYC. Considering the expensive rent and the competitive job market, planning a move to a big city feels equally scary as traveling to space.
Get Advice from Powerful People
If you find yourself on Google almost every night researching the secrets of one of the most successful politicians in Washington D.C. or a talented screenwriter in Los Angeles, save yourself the trouble and pick up their book. University of Florida 2015 marketing alumnus Jessica Mabrey read professional guides and books before she moved to Miami. Mabrey's bookshelf contains Lean in for Graduates by Sheryl Sandberg (Chief Operating Officer of Facebook), Yes Please by the hilarious writer and comedian Amy Poehler and Bossy Pants by talented actress and comedian Tina Fey.
"[I learned] the importance of networking with each person you come across. The world really is small, so it is important to take each opportunity to get to know as many people as possible. Each person has knowledge that could help you get your job done," Mabrey said. The valuable lessons she learned from reading her guides helped Mabrey feel comfortable confiding in coworkers and bosses in her first job as a visual management executive development program trainee at Macy's. "At my job you have to work a lot with other executives and associates, so when I need something most people are more than willing to help," Mabrey said.
Learn How to Use Microsoft Excel
No, not all jobs you apply for will require that you know how to make spreadsheets, but the program proves itself beneficial in preparing for city living. While Mabrey created a spreadsheet to track her income, expenses and savings, Excel also serves as a terrific tool for organizing job and apartment searches. If you want to chart your possible living options, create a spreadsheet with places you could picture yourself calling home. Florida State alumna and NYC resident Helena Marklin utilized spreadsheets for her internship and job hunt. "Upon graduating college, I moved to NYC and currently work as an Account Associate at J. Walter Thompson. We use a lot of spreadsheets both internally and with the client through status documents and budget trackers," Marklin said.
"[B]efore my senior year of college, I reached out to 30 New York advertising agencies, heard from about 10 agencies, was offered two internships and accepted an internship at JWT. I tracked my internship application updates on my spreadsheet throughout the whole process," Marlin said. "It made the process much less stressful and I would recommend all students create a spreadsheet when applying for jobs or internships." Mapping out your living situation or job applications might seem premature, but setting an organized precedent even before you make your big move will help you get a feel for your preferences and options early on.
Ditch the High Waisties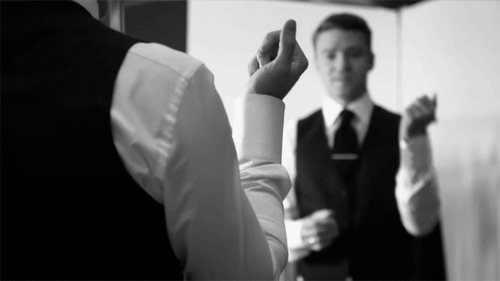 Graduation banishes the days of throwing on yoga pants for your 11 a.m. class or digging through your t-shirt drawer trying to find the cleanest Jimmy John shirt for your late night shift. Now, you'll probably wake up early before work just to steam your black blazer or J-Crew cardigan. "Being a fresh grad jumping into a professional setting working in fashion, I knew that meant updating my wardrobe," said 2015 Florida State alumnus and current NYC resident Katelyn Whitehurst.
Whitehurst moved to NYC to work in fashion and snagged a job in menswear, so she knows a thing or two about dressing smart, sophisticated and snazzy for the office. "Buy a suit! I cannot stress that enough. I got mine at Express and it was steal. It's now my go-to if I have an interview or need to dress my best professionally. It will be one of your greatest investments," Whitehurst said. So say goodbye to your favorite high-waisted shorts and make room for a pant suit or set of ties, because the first step to being a city slicker is dressing like one.  
Pick Up the Phone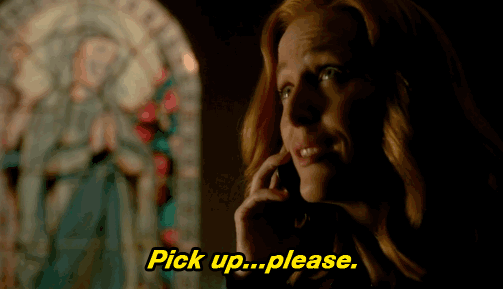 You know your best friend from middle school who you only talk to on your birthdays? Looks like she's killing it in Seattle as an editor for a literary magazine and you want to get in on the action. Don't know how? Pick up the phone and reignite the connection you once had.
"Reach out to all the connections you can before you officially move. I flew out for a week over the summer before I graduated and met with all the connections I could to get my foot in the door. It's all about who you know here so connections are a must. They can be the difference between working at a job in the industry you want or a job at Starbucks," said 2015 Florida State alumnus and current Los Angeles resident Miles Sims. Sims landed a job in the film industry with the help of her friend who also works in the highly coveted field.
Leave College Behind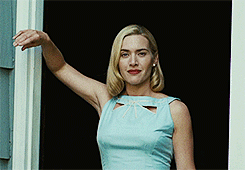 No matter how much you may love Boston and can't wait to move there, leaving your college town and saying your goodbyes will put a hole in your heart. While your friends and those memories are good to hang on to, you need to learn how to let go of your college town and embark on your new adventure with a clear head.
"I felt ready to leave. At first it was a little hard to adjust, and I still felt like I was in college. But once I started to get used to the NYC lifestyle, it was actually hard for me to want to go back. It's a lot different, but I embraced the change," Whitehurst said. By all means, look back on the good times at Friday night happy hour or doing yoga on the campus green, but don't prevent yourself from letting the good times roll.   
Don't Doubt Yourself, Even for a Second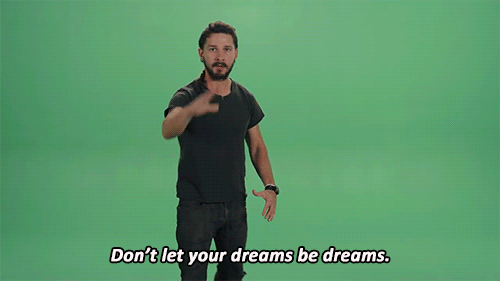 Repeat after me. Who's a badass? You're a badass! You made a huge step to follow your lifelong dreams, left everything behind and moved to a big scary city—you're slaying already. "Don't doubt yourself. I have been telling myself since the beginning 'If your dreams don't scare you, they are not big enough.' It's going to be scary, like going down the first drop of a roller coaster, but in the end if you stay confident in yourself you will realize how much it's worth it," Sims said.
You made it to a wonderful city. Don't let yourself down now by doubting your capabilities. You have the city, now make it yours.