1. Apartment Parties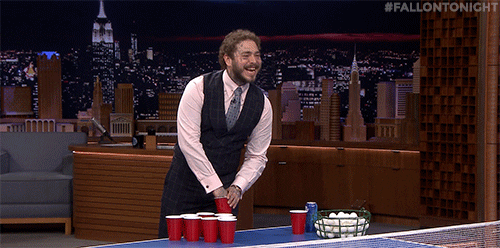 Turn the doorknob, walk in. Look around at your surroundings. Beer pong table to the left, chairs on the right, music blaring from the speakers and more alcohol than people. Welcome to the ultimate party. All your friends stand around you, talking and laughing at who knows what?
Parties in someone's apartment take place mainly during your later years of college but don't seem rare to sophomores. Perks of attending an apartment party consist of not getting in trouble by your Resident Assistant (doesn't exist), no concern for loudness (neighbors partying it up, too) and actually owning space for dancing and beer pong. Picture this — the white pong ball flicks right from your fingertips and flies right into the last solo cup. You won and all your friends around you scream and chant for your win. Pong brings out your competitive side and you feel on top of the world (as pong champ, of course). No worrying about your RA pounding on the door, while you and your friends quickly hide all the evidence. Apartment parties usually call for BYOB, but sometimes the party hosters supply some extra drinks for guests. Be prepared for straight shots of vodka and Natty Lights for ages. Get ready for a good ole time and start socializing and making some new friends.
2. Themed/Fraternity and Sorority Parties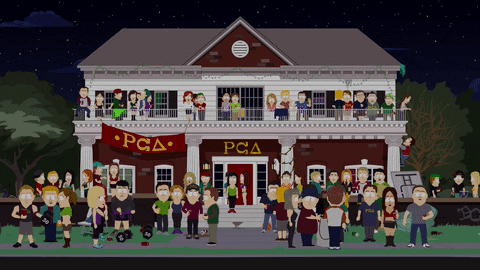 In college, Halloween doesn't just occur on October 31. Themed parties tend to occur within fraternities and sororities, but the occasional event invites all college students, not excluding non-Greek life. This spin on a party allows for crazy themes, which bring about crazy and creative costumes and attire. Because you got dressed up, take some photos to renovate your Instagram profile. Dig into your closet and find a cute PJ set with some fuzzy slippers for a slumber party themed event, or throw on a pair of cowboy boots, a plaid button down and some ripped jeans for a hoedown theme. Time for doing the "Hoedown Throwdown" and "The Git Up," while stomping around with your pink cowgirl boots. Get those creative juices flowing and prepare for your next themed party endeavor. 
3. House Parties
Talk about not needing any extra space — houses with multiple floors and rooms bring plenty of space for different activities and loads of party guests. Basements create an iconic spot for a DJ setup and a DIY dance floor. Imagine this — you and your friends dancing in a semi-crusty basement pulling out all the dance moves, all the while lights flash and music blares. Upperclassmen throw bangers off-campus, so underclassmen, make some older friends. Like Sam Hunt sings perfectly, "Let's have a house party, we don't need nobody. Turn your TV off, break that boom-box out. We'll wake up all the neighbors. 'Til the whole block hates us. And the cops show up and try to shut us down." Live like Hunt, let loose and dance the night away in one giant mansion (hey, a single family house seems like a mansion as a broke college student). Pro tip – wear some comfy shoes in case you need to run (run far, far away from the cops).  
4. Dorm Parties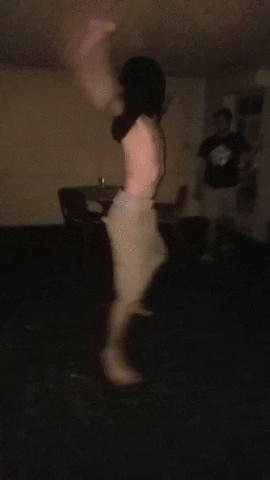 Let's take a moment of silence for the freshmen and everyone living in dorms on-campus. When you live in a dorm with constant RA checks and quiet hours, it partier  on the down-low seems quite impossible, but that doesn't mean you should give up on trying. Throughout the night, make sure to lower the volume on the speaker at times you know the RA usually most walks around. Keep a trash bag for all the empty cans, which you can quickly throw into the closet if the RA happens to come in. Grab a small group of friends and connect a lit playlist to some speakers to create the ultimate in-door, dorm party. Make sure to move your desk chairs and miscellaneous items out of the way to make more space for your guests to dance and mingle. Try to remain somewhat courteous to your neighbors — give them a heads up that you take responsibility for the noise keeping them away tonight. Because of your politeness, you might be able to stay on the louder side. Alternately, you could invite your neighbors and a few people from your floor. This allows more connections and possible future friendships. 
5. Darties or Dages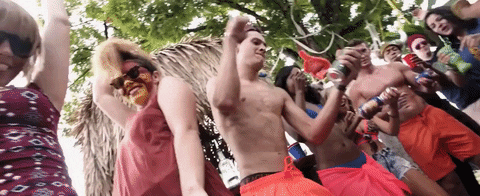 Darties and dages exhibit the best times being outside, while holding a drink in your hand. Day parties or as some people like to call it, day rages, allow for an excuse to drink, but in a big backyard surrounded by tons of people. Snow darties top the most iconic of day drink parties. Girls always want to stay looking cute, but also stay warm, so grab a cute winter coat, a pair of black leggings and a pom-pom hat and head out. Guys, wear your classic khakis and snow jacket to the snow darty. Enjoy the fresh air, tons of people and the banging music. "It's nice to know that I'm not in class and enjoying myself," Jessica Schwarz said, a sophomore at the University of Maryland. During the snow season, snow darties bring about snowball fights and of course, aesthetically pleasing snowy Instagram pictures. Time to meet and converse with all kinds of people and enjoy the wintry season. In the summer and spring seasons, darties bring about sunshine, dancing and fun games. Have fun and go darty season.