Spending the most romantic day of the year with a beau is so overrated. If your SO left town for Valentine's Day, or if you don't have a SO to begin with, what's stopping you from spending quality time with the gals? Whether you're single, "talking" or in a committed relationship, here are 1o ways to celebrate Galentine's Day in Gainesville.
1. Fancy Dining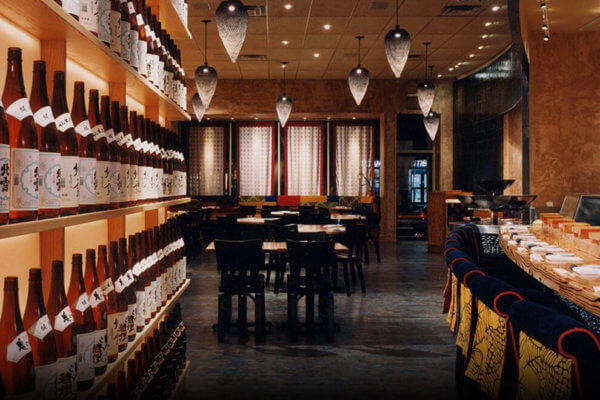 Take your No. 1 gal out for a bite to eat—and pay for each other. "Taking someone out to dinner doesn't only have to be with a person you're interested in romantically," UF psychology major Nicole Fernandez-Valle said. "It's just as fun if you go with a friend and treat each other to a really nice dinner." Snag a booth at The Top or, if you're feeling really generous, Dragonfly, to catch up and enjoy quality Gainesville food. Yes, you'll probably be there around the same time as every other couple in town, but you know you are going to have ten times more fun.
2. Let's Go to the Movies

Dinner and a movie is the number one romantic date—but even some films are off limits to couples. "50 Shades is every girl's guilty pleasure," UF communication sciences and disorders major Megan Nardo said, "but they're too embarrassed to admit it to their boyfriends. That's what girlfriends are for." Don't deny that you've wanted to watch this film since the second the trailer came out—and you'll in good company on Galentine's Day in Gainesville when you watch it.
3. Spa Day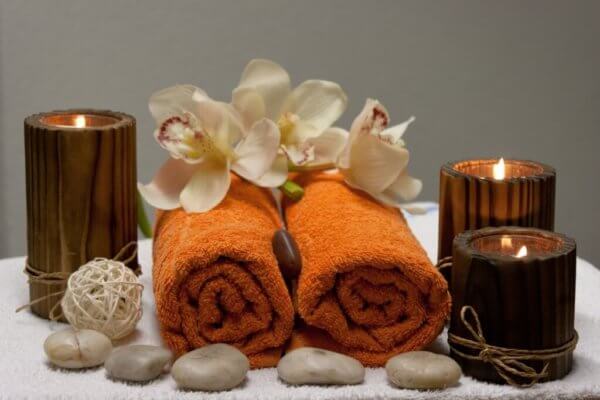 After weeks of digging into your spring semester textbooks without a break, you could use a little pampering—you don't even remember what your face looked like without the stress wrinkles. Help yourself to a nice relaxing day with your girls and enjoy a spa treatment. A nice massage, a face mask and some cucumber slices work wonders on your tired body—and watch those dark circles disappear. If you're looking for the pampering of a lifetime, head to Cloud Nine in Gainesville asap.
4. Wine Night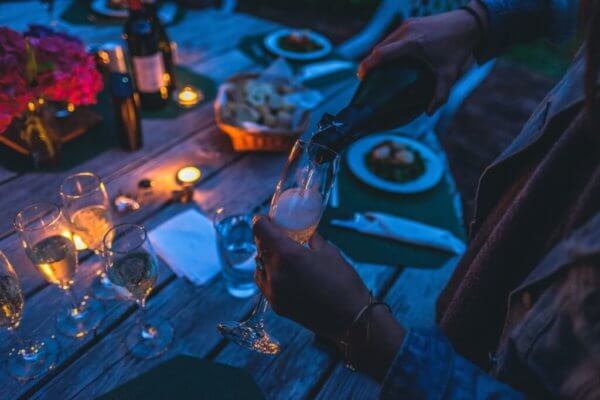 You don't need to be in Mid to have fun. Head over to someone's apartment, drink some much needed wine and chill with your gal friends. "We rented out the Matthews Suite at the Reitz and [we're] going to have some sisterhood bonding fun," UF international studies major Lucia Pradas-Bergnes said. "It's a themed event to celebrate Valentine's Day, our friendships and our sisters," Pradas-Bergnes said. Even if you don't have the cash to spend on renting a room, just enjoy the night drinking and gabbing at a girlfriend's place. I promise you'll be more comfy in an air-conditioned apartment than sweating at Grog.
5. Coffee Date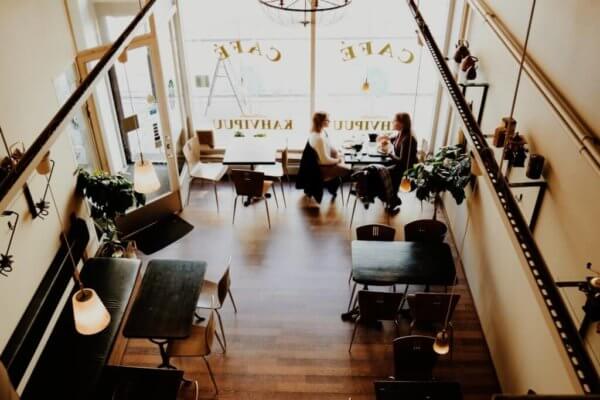 All you really wanted for Valentine's Day was a cute little coffee date—so don't let the fact that you're flying solo stop you. Head to Maude's, Pascal's or Volta for a real Gainesville coffee experience. Each coffee house serves specialty brews and a variety of sweet pastries that are perfect for a Galentine's Day in Gainesville. Treat yourself to a large pour-over and split a chocolate dessert with your girls.
6. Explore Gainesville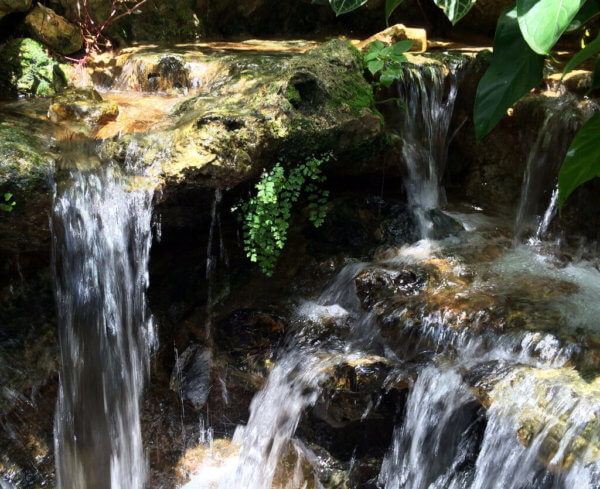 There are plenty of neat places in Gainesville that even fifth-year seniors don't know about. Take Galentine's Day in Gainesville, when you know every girl will be primping for hours, to check out the practically empty city. Exploring Devil's Den and tubing down Ginny Springs are great ways to experience two of the most interesting nature nooks in Gainesville. If you want something with a little more air-conditioning, check out the Butterfly Rainforest near Southwest Rec Center or the Hippodrome Theatre downtown.
7. Beautify Yourselves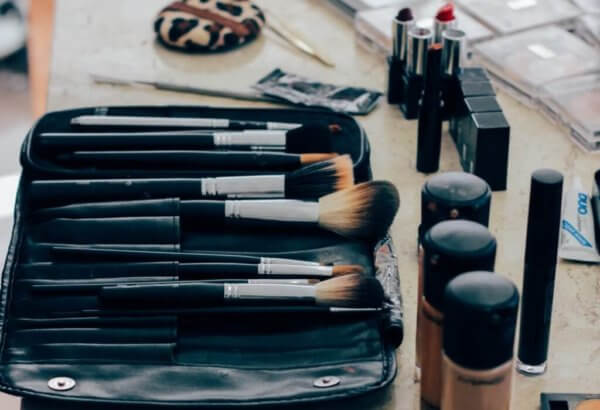 So many girls love makeup, from the minute they steal their mother's lipstick as a child and goes to town on their faces. Why not splurge on some hardcore cosmetics and get a little makeover from the artists at Sephora? "Everyone working at Sephora is always super nice," UF theatre and psychology major Naddya Alicea said, "and they help you find anything you need," the professional makeup artist said. "It's like you have another gal just waiting for you there." Stop by the Sephora store at Oaks Mall for quality makeovers. Never underestimate the power of makeup—it makes you look and feel glamorous.
8. Pajama Party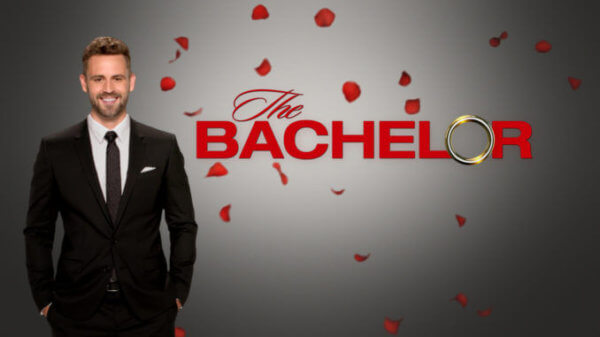 You don't feel like going out—you barely feel like leaving your bed. Instead of going out to The Social for the third weekend in a row and surrounding yourself with PDA–from couples and random hook ups, host a pajama party at home. Grab some popcorn, those early 2000's rom-coms, maybe even the newest episode of The Bachelor (#teamcorrine) and some nail-polish. You get the best of both worlds: no time spent on looking good (you didn't even need to change out of your PJs) and your best friends by your side.
9. Fun Day by the Water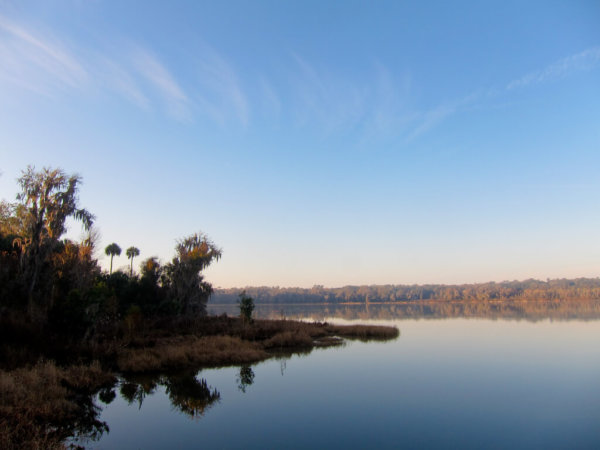 Being outdoors can fix all of life's little problems—like the stress of dealing with kissing couples everywhere. "Lake Wauberg is more than just hanging out by the waterfront," UF theatre major Cory Kennedy said. "There are a ton of fun activities that you can do, like rock climbing." You can also grab a paddle boat and roam around the lake. Spend Galentine's Day in Gainesville paddling away from lovey-dovey couples.
10. A Night on the Town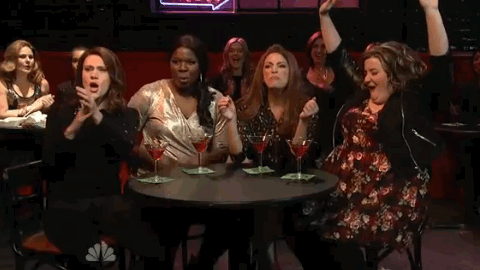 If you're the type who can't avoid Mid no matter what, throw on your feel-good jeans band spend Galentine's Day in Gainesville with your gals. "There's nothing better than a fun night out with your girl friends," UF mechanical and aerospace engineer Michelle Sanchez said. "Take an extra hour longer than you normally would have getting ready, and try something you never have before." Tease your hair, try out your new contour kit and spend those extra 30 minutes perfecting your wing for that #flawless GNO. "Treat yourself to extra long preparation, because this night is for you, and you don't need no man," Sanchez. Strut your stuff at The Social and show those Gator boys what they're missing.