Saturdays in The Swamp are reserved for football. But what do you do in Gainesville when football season ended? Don't get sucked into thinking Gainesville is just a college town.
Here are 10 things to do in Gainesville that don't include sweating in the stands.
 1. Union Street Farmers' Market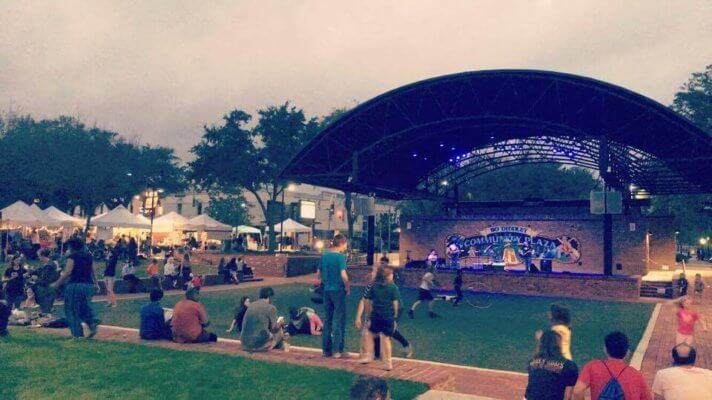 With tents pitched every Wednesday from 4-7 p.m., the Farmers' Market at Bo Diddley Plaza in downtown Gainesville brings together local merchants and a weekly band while audience members sit on the picnic blankets covering the grass. The market sells everything from handmade silver jewelry to homemade perfumes to freshly-cooked (and authentic) empanadas. "I love going to the Farmers' Market every week because it's a really cool way to get delicious and locally grown food," junior UF psychology major Nicole Fernandez-Valle said. Vendors sell their products at fantastic prices, with organic and vegan options everywhere you turn. "I can't eat gluten, so one of the vendors puts aside gluten-free muffins for me every week that are cheaper and taste better than anything I've found in the supermarket," Fernandez-Valle said. If you're looking for a real treat, snag a peaches and cream muffin—you won't regret it.
2. The Harn and Florida Museum of Natural History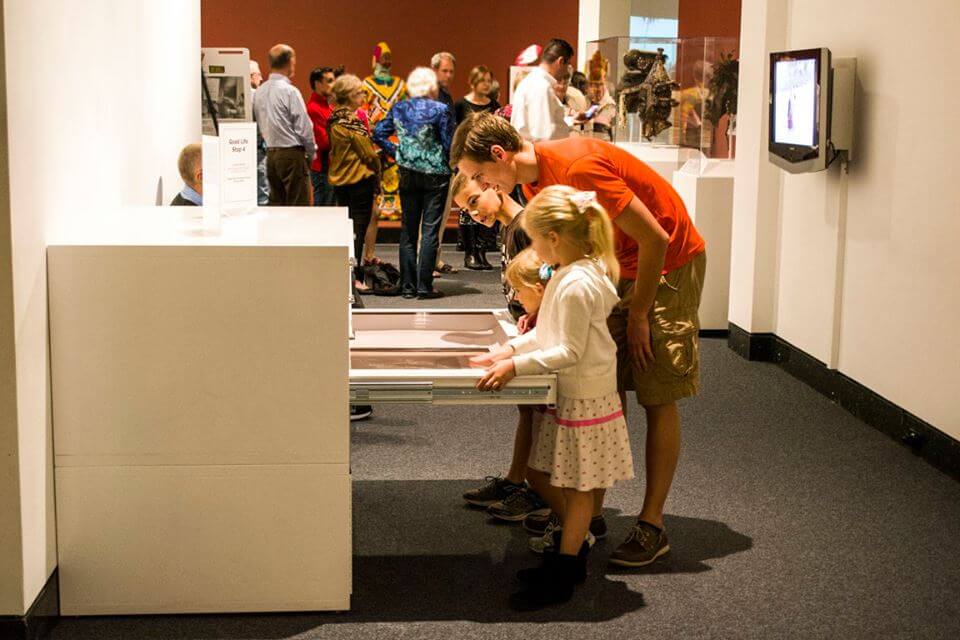 The Harn Museum of Art hosts gallery talks and workshops throughout the year, but the Family Days and Museum Nights top their list of events. "There's always something fun to do, no matter the occasion," senior a tourism, event and recreation management major Cassidy Kinson said. Family Days run from 1-4 p.m. and cater to kids—but who isn't a child at heart? The day consists of quests for kids to complete to learn more about art and history. If you don't want to satisfy your inner child, there are more adult-based evening activities for your dose of artistic education. Museum Nights has live music and art-making activities that don't require a treasure hunt through the museum. "[The Museum of Natural History] also host community events, such as a Wicked Cocktails event, which is based off the current Wicked Plants exhibit," Kinson said. Aren't you supposed to learn something new everyday?
3. International Competition of Collegiate A Cappella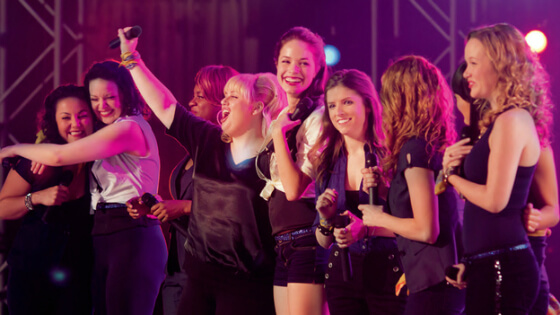 Every February in the Phillips Center, 10 groups from universities across Florida gather to try their vocal cords at producing music with only their mouths. While the performers backstage get pretty tense, audience members get to relax and watch two hours of a live Pitch Perfect concert—where could you go wrong? This year's competition takes place on February 25, with four of the competing groups from Gainesville's own University of Florida. Gestalt, one of those groups, is participating in ICCA for the first time. "My favorite experience so far is getting to see our story and the meaning behind the songs we chose come to life," freshman music major Brittany Russell said. "The set means so much to us—it's interesting getting to put that in the music and share it." Make sure to go out and show some Gator pride—school spirit exists outside of football, too.
4. Defense Program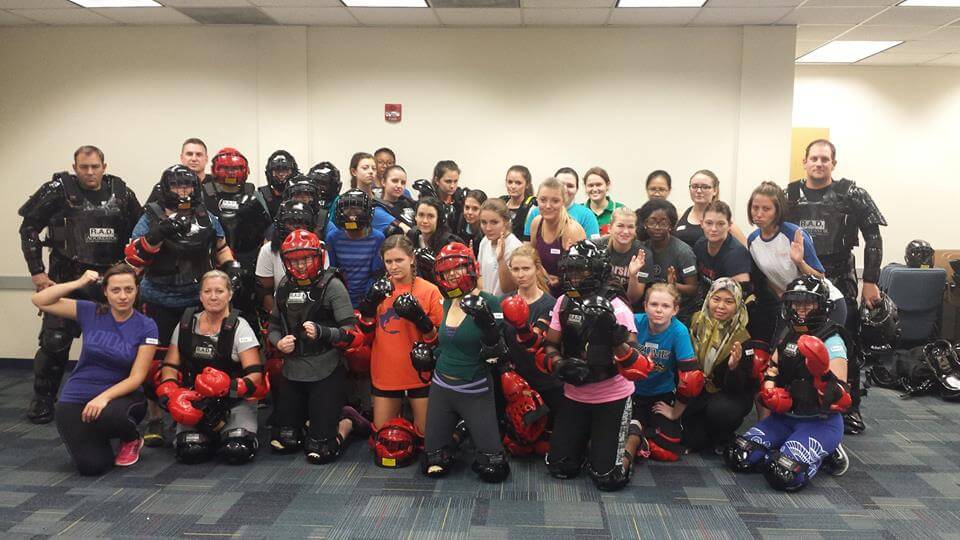 The University of Florida's RAD, Rape Aggression Defense Program, sounds, well aggressive…but the class actually teaches prevention and self-defense skills. The two-week program educates women of all ages and fitness levels to stand up for themselves. Hopefully you'll never need to use these tactics, but better to be safe than sorry. And don't you want to say that you can take down anyone who comes at you? Cash me outside, how bow dah?!
5. Hippodrome Movie Nights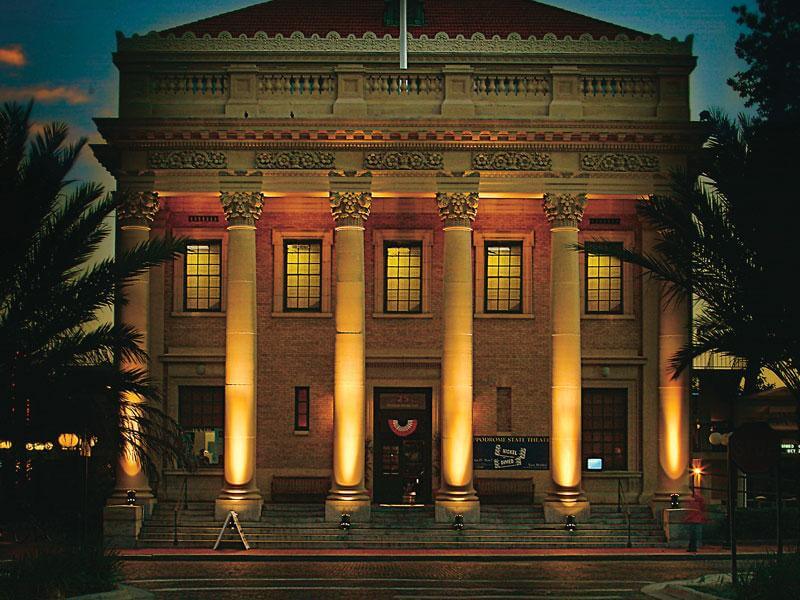 Movie theaters are so middle school. Now that you're in college, get a bit more cultured with your movie viewing. While the Hipp Cinema loops films every night, they also introduce special event movie nights throughout the year. The Hippodrome downtown, known as Gainesville's only art-house cinema, hosts film festivals with directors and critics from around the world. With themes like "Cocktails and Classics," "Time Warp 80s/90s" and "New York Film Critics Series," the Hipp guarantees a night of discussion into the nuances of the film world. No genre of film left behind.
6. Downtown Festival and Art Show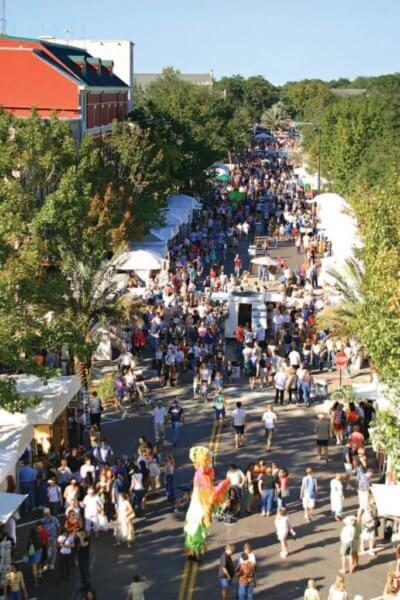 Once a year, the streets from Gainesville City Hall to the Hippodrome Theatre get blocked off and transformed into a series of tents, stages and grills. "Gainesville as a city is a very eclectic and authentic place," communication sciences and disorders major Megan Nardo said, "but I don't think you realize that until going to the art fair." While most people go to the show to buy handmade crafts or paintings from nearly 240 local and national artists, you can't miss the exciting opportunities to create your own art. The Imagination Station, prepared for art fair attendees, gets them to try their hand at a variety of different art styles. The fair includes four stages set up throughout the festival for continuous live music and entertainment companies. There's a little bit of creativity for everyone.
7. High Dive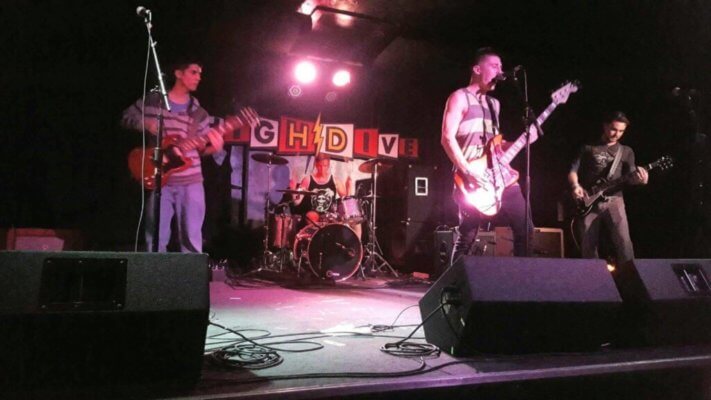 Calling all hipsters to the High Dive. With bands ranging from up-and-coming local artists like Arrows in Action to your favorite middle school pop-punk bands like We the Kings and Cute Is What We Aim For, the High Dive caters everyone in the alt scene. "We've played at the High Dive many times, so it's got a lot of good memories for us," Jesse Frimmel, a UF 2016 graduate and the drummer for Arrows in Action, said. "We've opened for some bands that we looked up to since starting ours and shared the stage with many friends. We always look forward to a great show there." The Dive has performances every Wednesday through Friday with the occasional Sunday and Tuesday thrown in for good measure—tickets usually range from $15-$30 dollars.
8. Indie Flea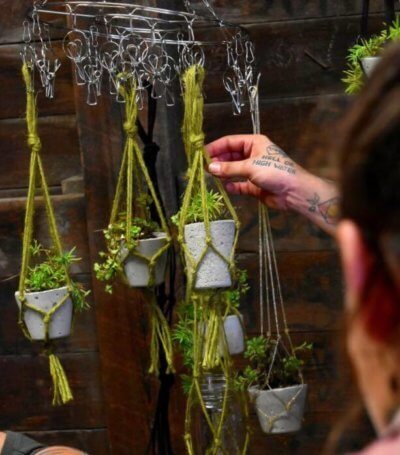 Need something to do in Gainesville with your puppy pal? This pet-friendly street fair at Depot Park pops up every second Saturday of the month. The best local and regional vendors arrive in Gainesville to sell vintage designs and upcycled goods along with foods, crafts and plants for the local indie culture. While the market caters to that crowd, the vibe of the fair works for any person who just wants to relax and enjoy the market and the music. See, there is something to do in Gainesville for those who like to keep it low-key.
9. Winter Wonderland of Waterfalls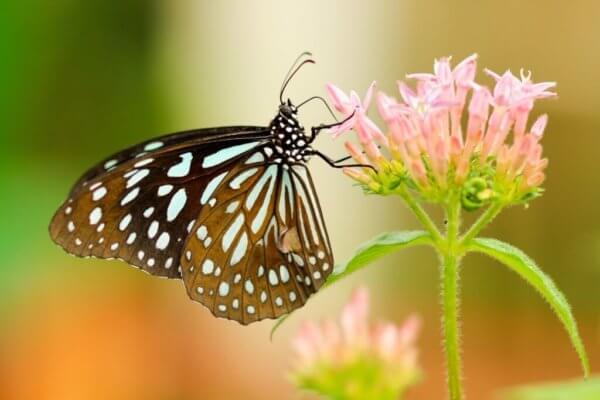 Are butterflies your spirit animal? Do you connect with them on a spiritual level because you too have transformed since coming to college? Then why haven't you been to the butterfly exhibit yet? It's on campus, people. And right now, until the end of February, the Butterfly Rainforest is hosting the Winter Wonderland of Waterfalls. Every day at 2 p.m., the butterflies are released (weather permitting) along with the twinkling of colored lights from behind the waterfalls in this living ecosystem. Thousands of plants and butterflies survive in this rainforest habitat, making each visit entirely new. "Nothing beats walking into a room and immediately becoming awestruck by butterflies," Kinson said. Agreed. Take a break from the stuffy study rooms at Lib West, and enter this Gainesville fairytale.
10. Hoggetown Medieval Faire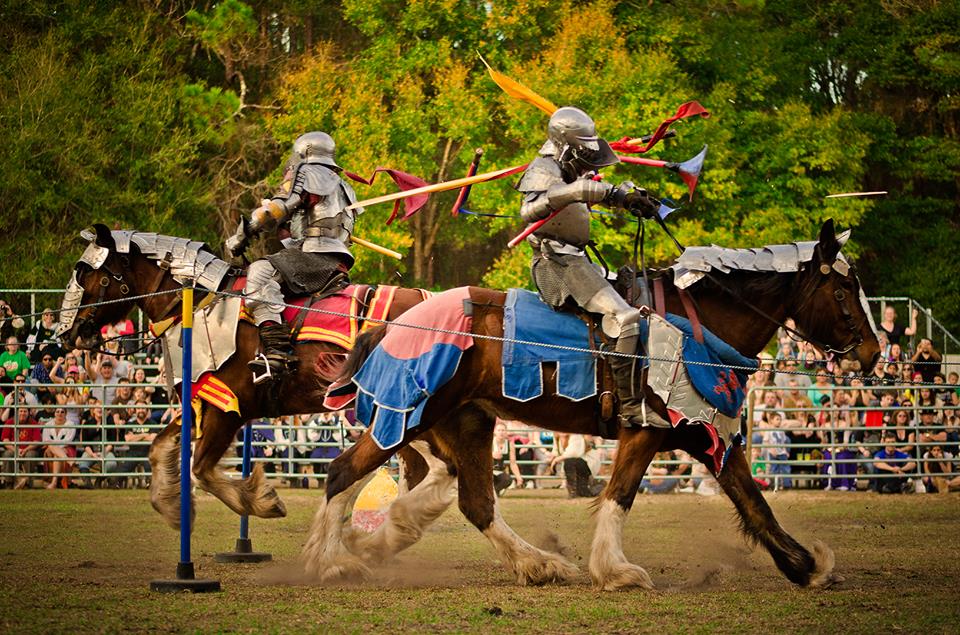 Come one, come all! The Alachua County Fairgrounds transforms into a blast from the past for two weeks in January and February. An old world marketplace and festival for people of all sizes, you can watch knights battle for a token of their lady's affection and see gypsy dancers captivate their audience. "It's really diverse and open to people of all ages; there was something for everyone to do," freshman psychology major Mary Kenney said. "You didn't have to dress up to feel like you were part of everything." In a market filled with blacksmithing, stone and wood carving, leather working and glassblowing, you find magic around every corner. The best part? If you are looking to geek out, you can totally wear that handmade medieval outfit you've had hanging in your closet since you first started watching Game of Thrones.