Gainesville is known for more than just its Florida Gators (GO GATORS!). Its wide variety of places to eat, especially the locally owned restaurants, is top-notch. Stumbling into these hidden gems makes you feel like a world traveller rather than a small town scrub. But how do you choose just a handful? You don't. We do.
College Magazine put together a guide of the top 10 must-dine-at restaurants for anyone who visits this town.
1. The Top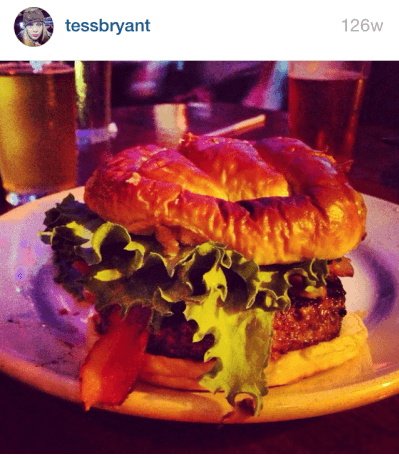 The Top offers tons of great food, including its delicious Rocket burger and Chicken Pesto Gnocchi. If you're down to enjoy some music, fancy drinks, foosball, pinball or just a mind-blowing meal, welcome. Heads up: beware of large parties. This restaurant typically has a wait so come with a small group. Maybe throw in one rich guy to pick up the bill. Head nod to you, Dad.
2. The Dragonfly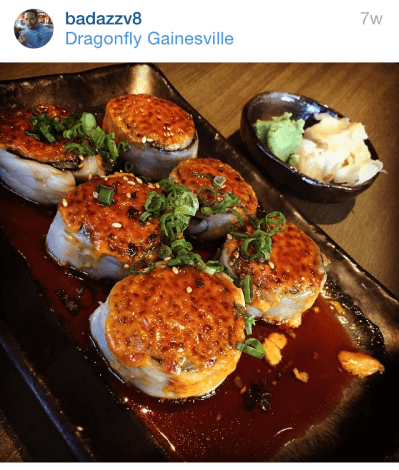 Located in downtown Gainesville, Dragonfly is known for more than being Ryan Lochte's favorite "go-to" for dates. If you're into Asian delicacies and tasty cocktails, then get ready to be a hundo percent satisfied. The food presentation is delightful, the service is great and there are plenty of things to do nearby after dinner. Do you know how good it feels sitting buzzed in the Hippodrome Theater?
3. La Tienda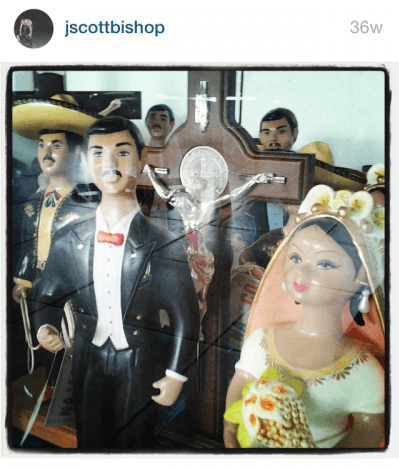 This Mexican fiesta is fresh and tasty like the queso on their nachos and their cilantro-covered tacos, but beware, it can be hard to handle. Don't: try to be a hero and order something too spicy like UF student Nicole Palmero did. Do: shock your tastebuds while exploring a piece of Hispanic culture. "The place itself was very cultural and really made me feel as though I was in Mexico," Palmero said. No plane ticket necessary!
4. Civilization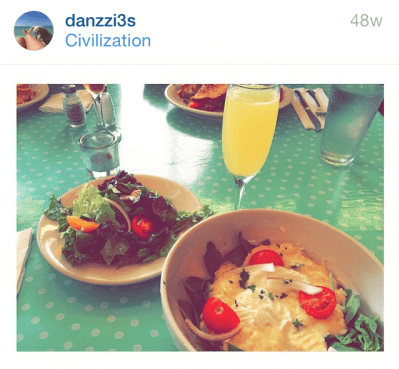 With choices ranging from Cajun Frittata to Swamp Eggs to straight-up divine French toast, even vegetarians can't go wrong ordering here. The restaurant is especially known for brunch (read: avocado toast), but don't limit yourself to the usual. Talking about their international dishes, UF student Victoria Fernandez said, "From Norway to Morocco, it was a nice way to escape the routine grab-and-go meals and try something delicious and different." The key word is relax. No, seriously. It's all over their website.
5. Mark's Prime
If you're in the mood for steak or seafood, Mark's Prime is The One you've been looking for all your life. It's a bit pricey, but any good steakhouse is. Besides, the service is impeccable and the drinks and chips are rumored to be "to die for." And if you survive the meal, their crème brulee will for sure send you straight to heaven. It'll be totally worth it, too.
6. Emiliano's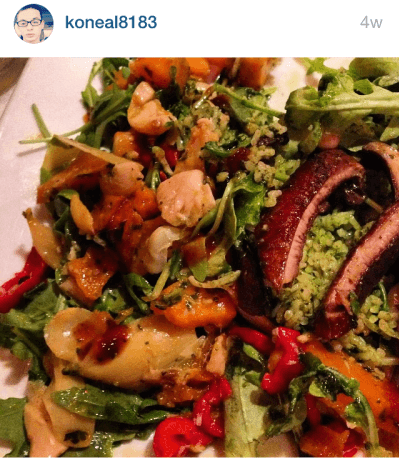 Sunday brunch at this Latin café is the perfect cure for your tequila hangover. But a soberish dinner with friends is a close second. Miami native Brandon Thomas said, "It slightly reminded me of the cuisine back home in Hialeah." Their beef picadillo empanadas, Bloody Marys and tostones will make you believe in God. Make sure to try the flan for a full-on explosion of your tastebuds.
7. Jones B-Side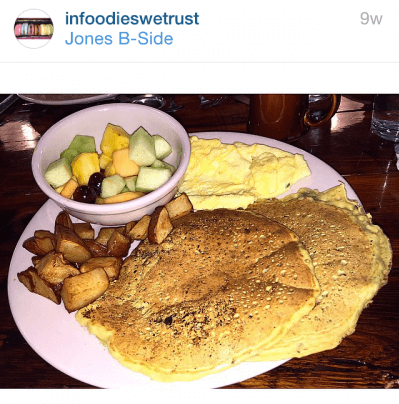 This restaurant is typically referred to as a "hole in the wall." I, myself, believe paradise is a more fitting name. Enjoy the Inca Bowl or their Gravy Chicken Poutine with a large group. They make their food with fresh, local ingredients, so get ready to cross "eat veggies" off your to-do list for the first time since you got to school. "The restaurant felt very homey and the food tasted like mom's home cooking with an organic twist," said UF student Brontie Herrera. The next time the 'rents visit, you know where to go.
8. The Flying Biscuit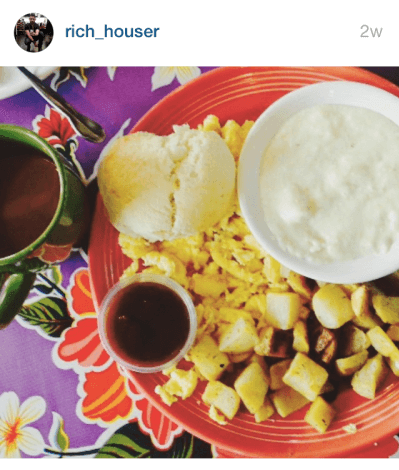 The Flying Biscuit is popular—maybe too popular. Upon arriving at UF, I pretty much only knew about this one restaurant. But even the most hipster students can't pass up their raspberry French toast or their grade-A creamy grits (I just foodgasmed). Their Famous Flying Biscuit Breakfast will leave you stuffed for at least 12 hours, so you'll be set for a long nap and longer night of partying. This place has the perfect quirky, happy vibe that will make you forget about last night's not-so-fully thought out decisions.
9. Manuel's Vintage Room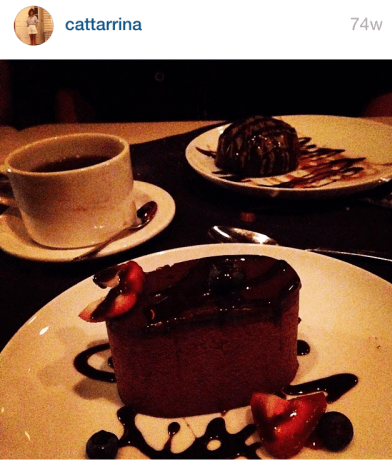 A stellar place to eat at if you're in the mood for Italian, Manuel's has the best gnocchi in the southeast. Other treasures on the menu include filet mignon and lobster ravioli. You should probably sit down for this one: the restaurant makes each sauce from scratch and apparently anything with the truffle sauce may kill you. The owner of this restaurant is Mexican, but his passion for Italian cuisine is authentic. Grazie, Manuel!
10. Satchel's Pizza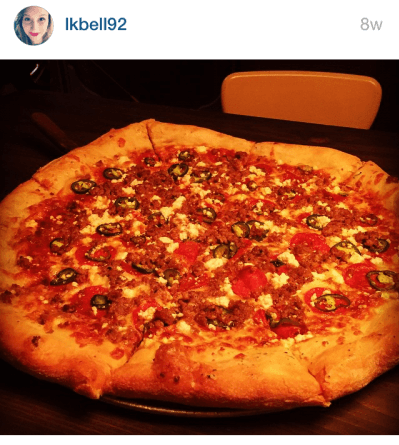 Satchel's Pizza cannot be described in one word. Its adventurous, funky, and homey feel can only be experienced. Go here for the deep-dish pizzas that are as popular as they are filling. But don't pass up their delicious beer or dessert. Bonus: Their desert menu is presented in a 3D viewfinder toy! One of the many reasons that Satchel's is so much more than a meal.