A whole new wooooorld…of specialty drinks and fearlessly walking into liquor stores opens up when you turn 21. And when you hit Mid or Downtown, and tell people it's your 21st, it's like everyone around you turns 21, too.
Here are 21 things you can only get away with in Gainesville when you turn 21.
1. Sign night
Ah, sign night. The only night you can walk around with pasteboard proclaiming you're officially legal. I'm obsessed with Harry Potter and Netflix, so my sign read "Christy's De-LIT-cious Potion Now Streaming 21+" and was designed to look like sex on the beach (the drink) because it's my favorite. On the back, there were 21 dares I had to complete throughout the night. No one ever finishes all 21.
2. Free champagne bottle at Cantina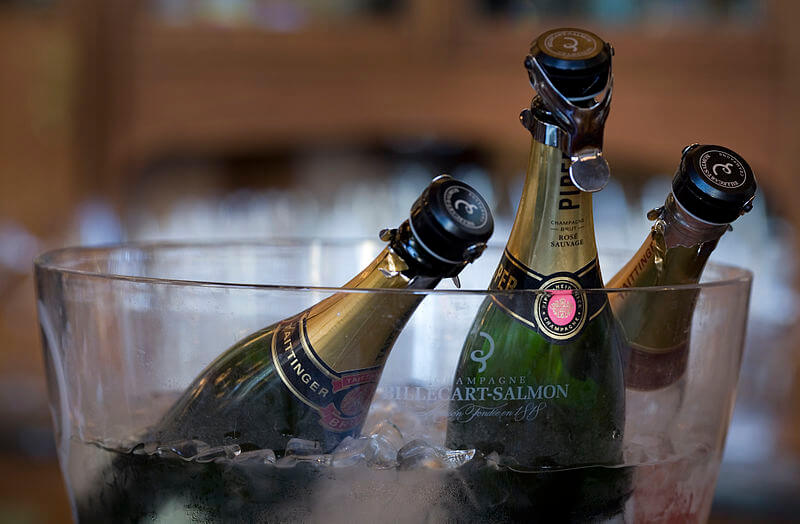 If you go to Cantina and show proof of your birthday (and bug the bartenders enough), you're set for a free bottle of bubbly. Pour it into your friends' mouths and share the bubbly wealth. If you're up for the challenge, finish it yourself. However, I would not advise the latter.
3. Get rid of your fake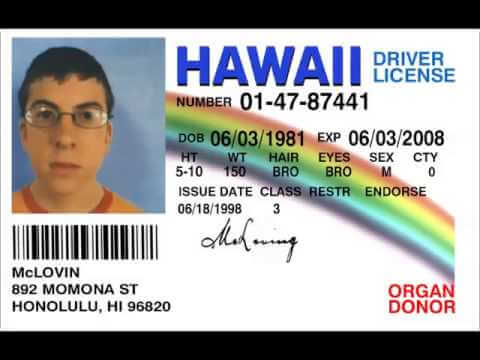 Once you turn 21, handing down your fake to a naïve freshman, or shredding it, becomes a rite of passage. If you want to get lit, start a bonfire and make s'mores over it. Or you can frame your fake and put it on your ceiling to reminisce on old times when you'd let out a sigh of relief when your fake actually got you into bars.
4. Trick liquor store clerks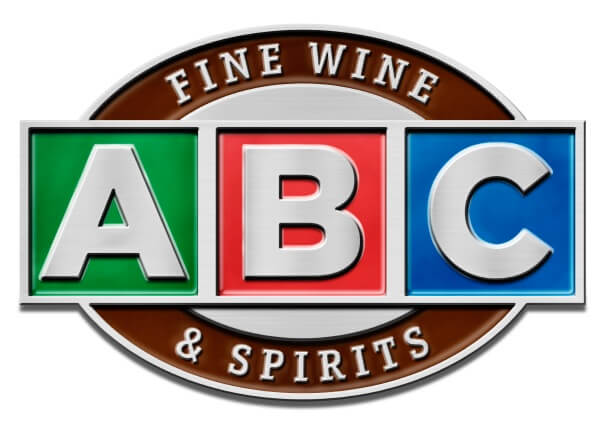 ABC Wine & Spirits are the Disney Worlds for college students once they turn 21. The workers at ABC are awesome, so if you made a big deal about your birthday, they'll totally join in–#DoItForTheSnap. If you're feeling ballsy, try using your fake. If/when it fails, show them your actual ID.
5. Mixology classes
Ever wanted to be a bartender without all the catcalling, sweat and stress? The Reitz Union hosts a six-session "Home Bartending" leisure course that costs $100 for students and $120 for the general public. "Usually the first 45 minutes to an hour-and-a-half is learning about the type of alcohol for that day," senior Alex Gonzalez said. "The rest of the time there's a million bottles and stuff for mixed drinks. You can drink whatever you want." There's no set limit on how many drinks you can make, but the site does say the course covers "the responsible consumption of alcohol." Always drink responsibly, Gators.
6. Make a UF-Themed Shot Book
Now that you know how to mix drinks like your favorite Cantina bartender, it's your turn to make personalized shots. Gator-fi your shots by adding blue and orange food coloring, naming the shots after UF landmarks or using Gator head Jell-O shot molds.
7. Intro to Wine Tasting
See, swirl, sniff, sip, swish, swallow and savor. Also six-sessions in the Reitz Union, this leisure course teaches you the basics of wine tasting, wine regions and and which foods match best with that cheap bottle of Barefoot Moscato–you know, the only wine you ever drink. The course costs $95 for UF Students and $100 for the general public.
8. Buy your friends alcohol
The legality of this is a bit questionable. But when you think about it, a lot of the things you do in college may be questionable…or not, it varies. Just buy bottles "for yourself," and if your roommates have some, you can't really control that. *Shrugs*
9. Balls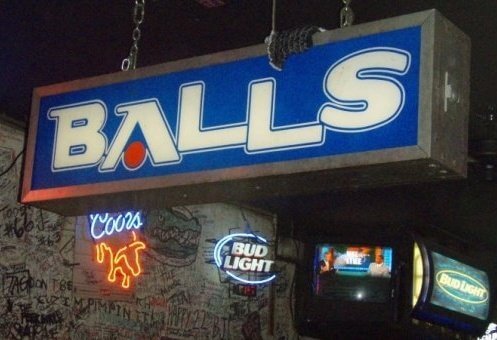 Balls has been protecting students from their snooping parents since 1988 by making sure that purchases your credit card statement show up as "Balls Bookstore." If your parents question why you spent $6 at a bookstore at midnight Friday, tell them you had an exam the next morning. Also, peep the little window that opens up to the street, and wave to all the silly, little not-so-21-year-olds who still can't get in yet.
10. Salty Dog Saloon
Salty's is the one place that denied my roommate access with her fake, and it's the one place she's beyond determined to hit once she turned 21. Happy hour deals are available all day Sunday, so the next time Social's too packed, and everywhere else is dead, Salty's is the answer. Single wells are only $1.35 single wells…'nuff said.
11. Fat Daddy's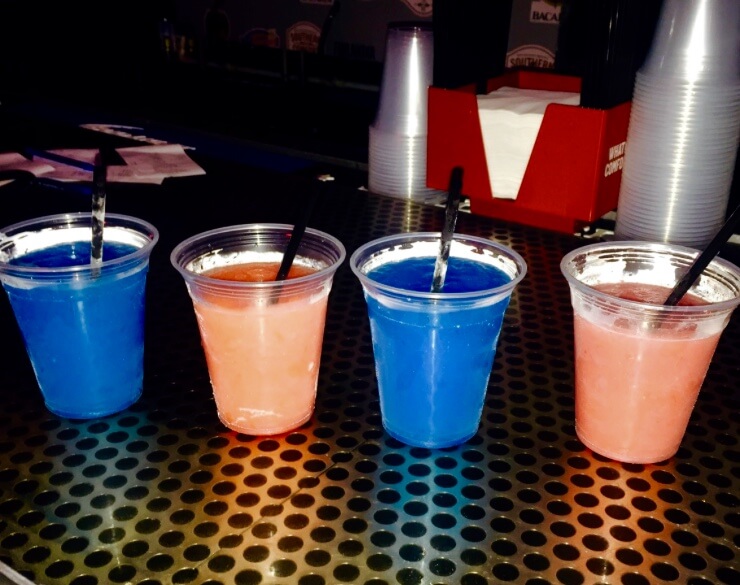 Don't let Fat's yummy, bright blue slushees fool you. The alcohol in the slushees sneak up on you faster than your deadline for your online final. "It's the new Cantina," junior Mercedes Leguizamon said. "I like the music the most," she said, "and even though it's a bar, a lot of people dance there, which I like." Save money by going here first. You'll be lit by the time you leave, so no need to buy more drinks anywhere else.
12. Rowdy's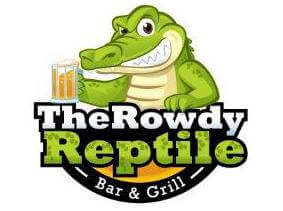 Nestled in its own little second-floor corner stands the Reptile. The Rowdy Reptile. Rowdy's has a basketball hoop, a small dance floor and a bar that you can dance on, not that I've done that or anything. "During my roommate's sign night, we were able to sneak into Rowdy's because there wasn't anyone at the door, and I felt like such a rebel," junior Marissa Secades said. "The atmosphere was really chill and watching my friends drunkenly miss the baskets they were attempting was great." Grab the bros, and shoot some hoops to impress that girl across the bar.
13. Ladies night at Grog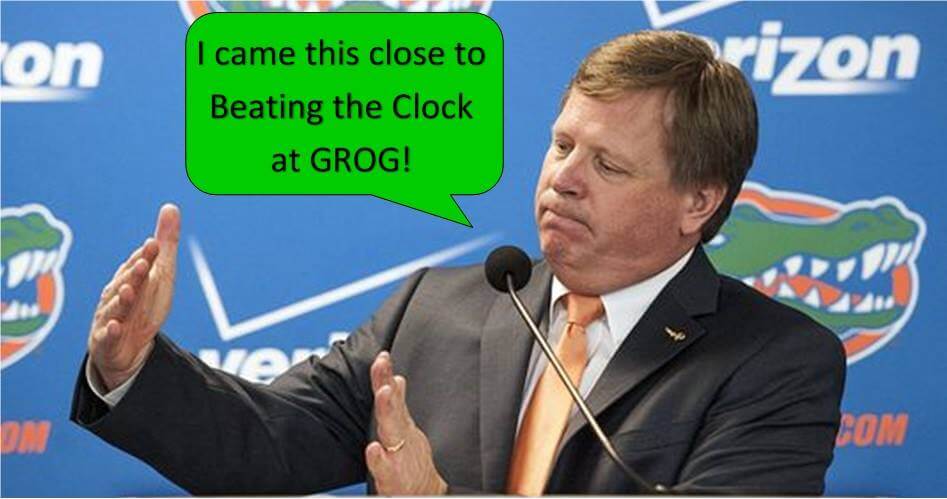 Grog is basically a dance floor where hundreds of people cram as close as possible to drink and dance. #ItsGreatUF. Grog's beat the clock is one of the most popular events here. It starts at 9 with $0.25 wells, $0.50 double wells and $0.50 pitchers. Every half hour the prices go up. "I love Grog because it's one of the few places in Midtown that people really dance," junior Natalie Calvo said. If your birthday lands smack in the middle of the week, don't wait for Friday to go out. On Wednesday nights, ladies drink free until 12:30.
14. Barcade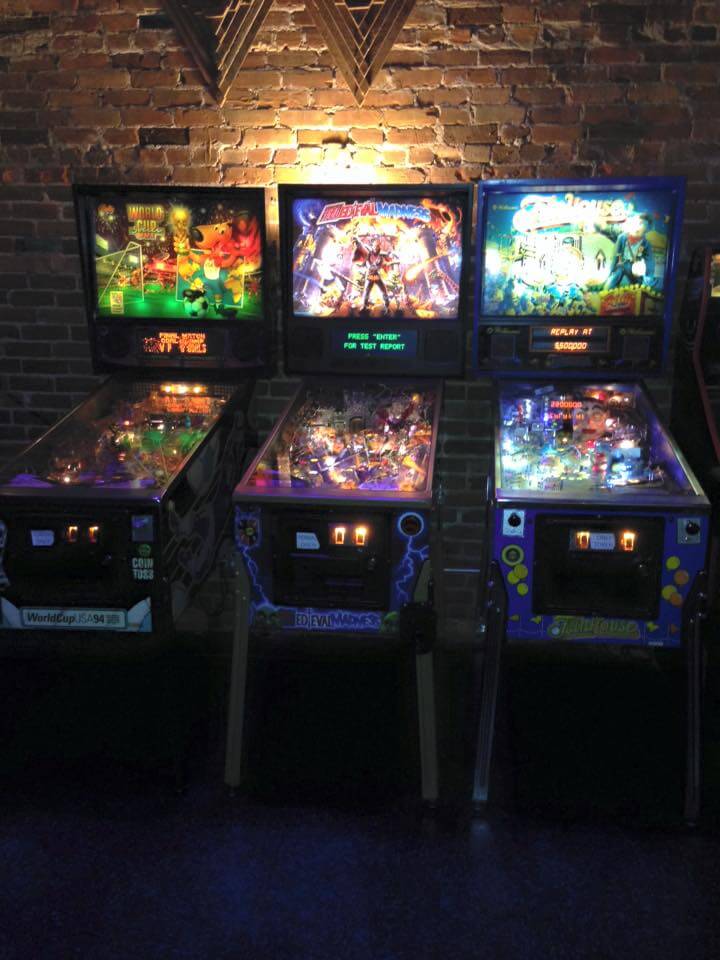 Turn 21 and play games you played when you turned 12. Imagine: two bars and three floors full of Skeeball, Foosball, Pinball, Pac-Man, Galactica and Ninja Turtles. "The bartenders are friendly and make great DJs [considering DJs play both roles, drink- and music-makers], especially on the third floor," Serena Hardware, UF class of 2016 grad said. "It's also great place to hang out to avoid awkward silences or awkward dates because the games keep you occupied." Looking for a new first date spot? Check out this retro-chic scene.
15. Palomino's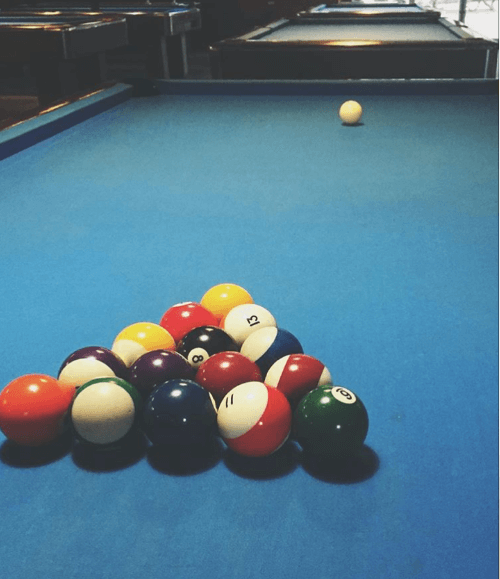 Palomino's has enough pool tables for every squad and is never crowded. If you're not trying to make a huge fuss when you turn 21, this laid back atmosphere is for you. Just chill with a few friends and shoot some balls around (or whatever it is you do in pool).
16. Mother's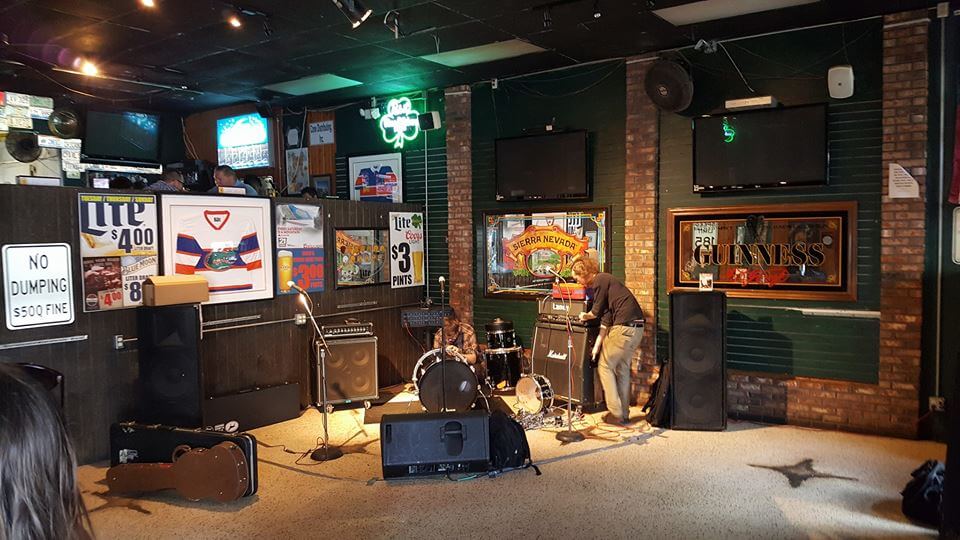 If you like cheap beer and 45-cent wings, head to Mother's on Mondays. "My brother has always wanted to go to Mother's with me, so he said that Monday after my 21st birthday he'll take me to Mother's and we'll have a beer together," junior Natalie Balmori said. Mother's Mondays are home to the cheap litness and where you don't tell your mother you're going to get drunk on cheap beer when you turn 21.
17. Free cover at Sweet Mel's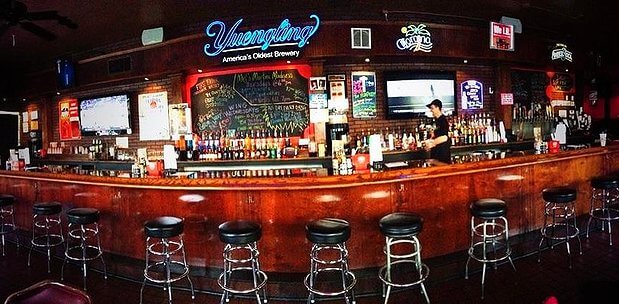 If you go to Sweet Mel's and show proof that it's your birthday, you get free cover. And if you turn 21 on a Thursday, even better. "I wanted to go to Sweet Mel's (on my birthday) because I heard [Thursday] was Latin night, and that's my favorite music to dance to," senior Carel Lajara said. "It reminds me of Miami, of home." If you're in need of your reggaeton fix, you know where to go.
18. Tall Paul's Brew House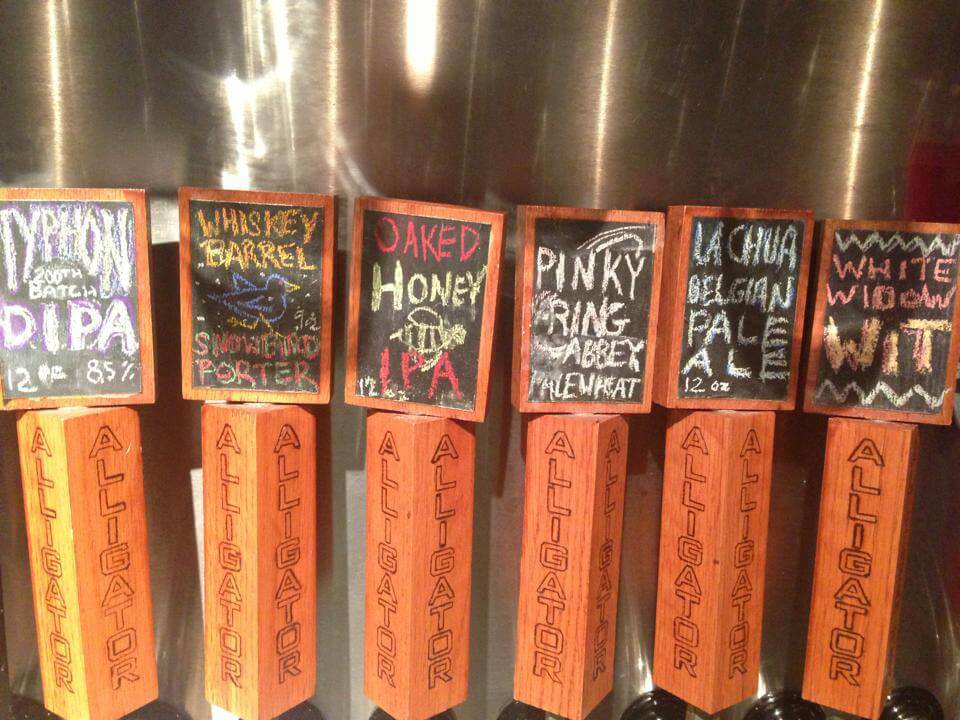 Tall Paul's is the friendliest when it comes to having drinks other than beer. This is also the spot that has a chill, hang out with your friends and talk atmosphere. When you get bored of chatting, play shuffleboard, giant Connect 4 and/or Foosball. The brewery also has a stage where live acts perform. So grab all your of age friends and head to Tall Paul's for drinks, games and live music.
19. Swamp Head Brewery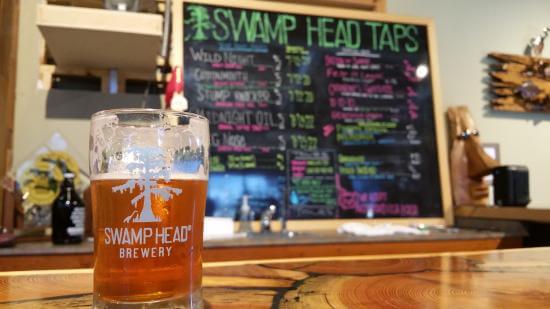 Tuesdays are for tacos, and Thursdays are for sausages…with a side of beer of course now that you're 21. Every Thursday from 5-9 p.m. Sausage & Suds takes over the brewery with pork sausages and your favorite brew. But don't leave without playing a game of Corn hole, giant Connect 4, darts or Jenga. Actually, don't play darts after you've had more than two beers. No one wants to spend the night in the ER.
20. First Magnitude Brewing Company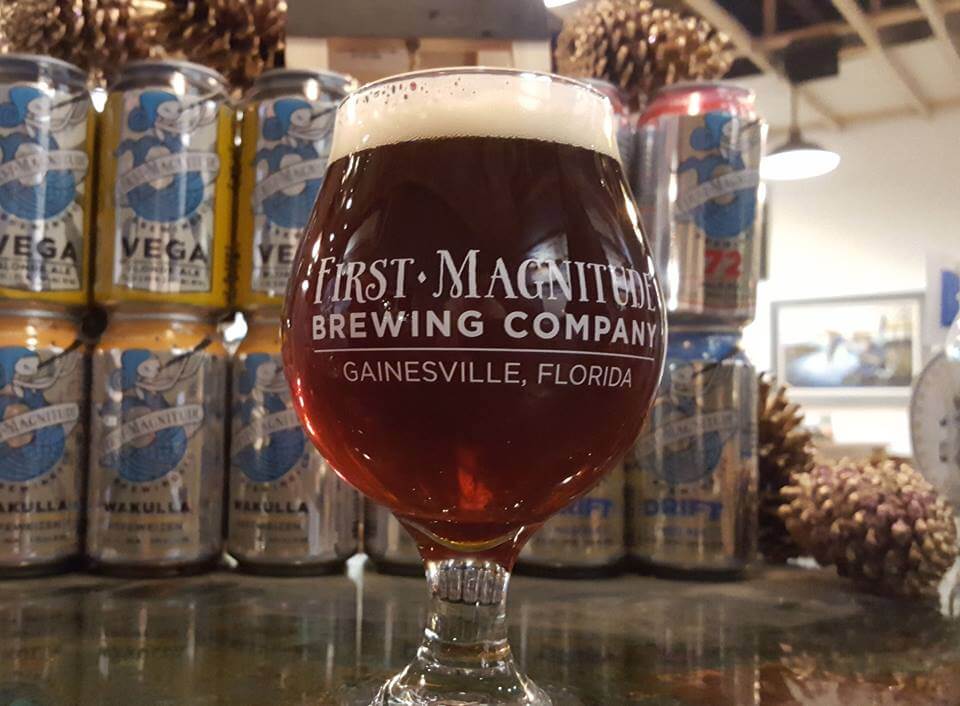 Yelp ranked First Magnitude as the best brewery in Gainesville. There are four beers that the brewery has year-round, but the rest are seasonal. Once you get drunk enough to realize you need to sober up, head outside to a food truck. First Magnitude brings a different food truck every day.
21. Blackadder Brewing Co.
Blackadder, the baby of Gainesville breweries, considering it opened last year, has 40 beers on tap. But if you turn 21 and don't want to jump on the alcohol train, Blackadder has all-natural sodas. For all you non-beer and non-soda drinking people, grab yourself a full glass of white or red wine. The cozy pub is reminiscent of The Leaky Cauldron or Gaston's (without all the dead animals).