It's a bird! It's a plane! It's Facebook, Pinterest, Twitter—oh my! Getting distracted in class is like finishing a whole Chipotle bowl: easy. We're all guilty of it, and we can't help it. Class is boring and professors ramble. They should be thankful we even show up, amirite? But when attendance is required, those A's quickly slip to B's and us college students need as many easy points as we can get. We attend those classes, but do we pay attention?
1. Social Media

CM conducted a survey of 60 people to see what student's biggest distractions are and how social media plays a part in it. Here are the results for students' favorite social media sites to use during class.
As you can see, Facebook trumps this category with 44% of the students preferring the site. Snapchat is second with 23% of the votes. Another question asked was if you think you are a distraction to others? 38% said "probably" while 0% actually said "yes" and 35% said "no," they don't think they are a distraction to others in class.
2. Texting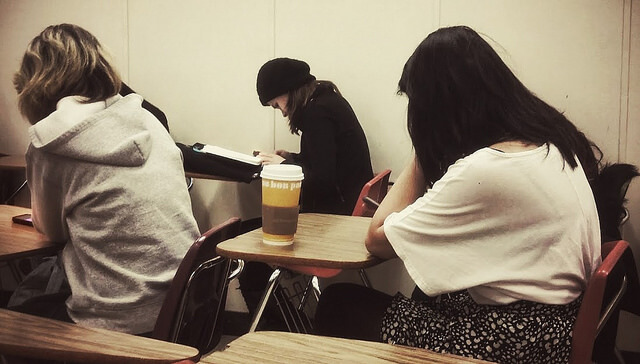 People also reported that they sometimes text in class, but prefer scrolling through social media to texting when they get bored. Only 3% of people responded "no" when asked if they text during class (not horribly shocking). They also said that even though class can be interesting, it's hard to pay attention to just one thing for a whole class period, not to mention with a buzzing phone in the background calling one's attention.
3. Imagination
We all live in Wonderland sometimes, and some of us stay there for longer than intended. Say hello to the Mad Hatter while you're there, but get out before the professor calls on you to answer number four. Penn State junior Kate Smulligane said, "If a professor isn't really saying anything worth taking notes about then I'm definitely going to doodle." She said if it's an especially nice day, then escaping her wandering mind is even harder. Goodbye, professor, hello, nature outside of window.
4. Boring Professors
Professors always tell students to stop staring at their crotches (phones) or else they'll be called out in front of the whole class. Well that's not as embarrassing as it used to be, because—let's be honest—college students just don't care a whole lot. Kent State University sophomore Brad Banks said he gets distracted when the professor is boring him to tears. "As soon as my mind starts to wander, I pick up my phone because I'm so disengaged [by the professor] that it would be pointless to try and listen anyway," he said. "I do work for other classes all the time, and when I'm not doing that, I play Tetris." Not a waste of time in my book.
5. Other Students
PSU junior Andrew Hinsey said his biggest distraction is when others around him aren't paying attention. "I always have my phone in my backpack so that's not ever an issue, but when I see people scrolling through Facebook or online shopping, I can't help but look over and watch," he said. Hinsey takes notes in actual notebooks (what are those???) so he can be separated from the Internet and all of the diversions it offers. "I think the people who get distracted most are the ones that bring their laptops to take notes on," he said. "It's so easy to just open a tab and start reading emails or checking social media. That's why I leave my laptop at home."
Another question asked by the survey was "Do you think you are a distraction to others?" 38% of respondents said "probably" while 0% actually said "yes" and 35% denied any distracting.
6. Doing work for other classes
When there are papers to be write, exams to take and 35 emails to read, the temptation to get work done while you're sitting in class is unavoidable. It's a black cloud hanging over that could easily disappear if you just opened up your computer and tuned out the monotone professor. Even though only 17% reported doing work for their other classes, students are guilty of this distracting crime everyday (at least I am).
7. Family & Friends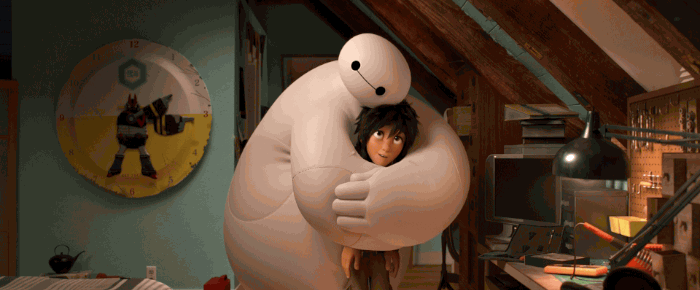 We live in a world full of things that can take our attention away in an instant. Mercyhurst University junior Marissa Peltz said her biggest distraction is social media and staying in touch with everyone. "The temptation of staying connected with family and friends when we are always glued to our cell phones can really impact my focus when it comes to school or work," she said. "My parents call me all the time during class."
8. Online Shopping
University of Pittsburgh junior Sarah Moore said her biggest distraction is online shopping. "I love looking at shoes, bathing suits, tops—basically anything," she said. "I scroll Pinterest and Urban Outfitters because they always have the cutest stuff." It's hard to pay attention but Moore finds her cutest outfits during classes. "I know I should be paying attention but when no one is texting me and the professor is boring as hell, I can't help but shop on my laptop."