Shower-Caddy? Check.
Cute dorm decorations? Check.
Football season tickets? Check.
Laptop? Uh-oh…
When making that college shopping list, a laptop is a must-get item. With more and more coursework being moved online, finishing assignments in the library is becoming a less realistic option. That's why, in order to ensure success and comfort, students need a laptop that works for best them. After you check out our top 10, browse through our favorite college laptops in our shop.
If you want the stability of a laptop with all the perks of a tablet, look no further. The ASUS Chromebook Flip converts between a laptop and tablet, giving its users the opportunity to get the most bang for their buck. Why pay for a tablet and laptop separately when you can get them both at one very low cost? Plus, the Asus Chromebook Flip runs entirely on Google Chrome software letting users have the quality, reliability and speed that Google is known for right at their fingertips. Florida State University freshman Andrea Alessandrini said, "Sometimes, I want to handwrite my notes on a tablet, but other times, I just want to type them out quickly. This laptop gives me the option to work in whatever way is best for me."
Price: $265.00
University of Florida freshman Danielle Diaz said, "I wouldn't trade my MacBook for the world. It's the best for students who want to get the most out of a laptop. I can use it for school-related things, like essays and online homework, but I can also get the most out of all of Apple's amazing resources, like the App Store and iTunes." Apple Products are always in style and that's because they are both reliable and sleek. With the MacBook Pro, you have all the beauty and ingenuity of an iPhone combined with all the necessities of a laptop.
Price: $1,149.99
Toshiba's Tecra has just about everything a college student could ever need: a webcam for those terrible online proctored exams, an insanely fast hard drive for quick research and an HDMI port so you can watch Netflix right on your TV. With 6 to 8 hours of battery life, you can guarantee that this laptop will give you plenty of library study time without having to stress about finding a seat next to an outlet. FSU freshman Nick Rocha said, "This laptop extremely dependable. I don't have to worry about having to get a new one a year from now because I'm sure this will get me through all four years."
Price: $561.80
The name says it all. The HP EliteBook is truly elite and a must-have for college students who value both quality and appearance. With a sleek, professional exterior that matches its business-oriented interior, this device is perfect for students who want to make quality work with a quality product. Plus, it's ultra-thin, so it won't weigh you down on those insanely long walks across campus. FSU freshman Connor Mueller, "The HP EliteBook is amazing in and of itself, but it also comes at a great price. Knowing I have a reliable laptop has definitely made my transition into college much smoother."
Price: $638.55
UF freshman Daniella Fernandez said, "I've changed my major, interests and life-plans a few times since I started college. I need a laptop that I can use for anything, no matter what my interest is at the time. This laptop can do it all- whether I'm pursuing engineering or advertisement." The HP Envy is the thinnest laptop that HP has ever produced, making it ultra portable while still being extremely durable. It also has a unique hinge, making the keyboard slightly lifted to ensure an easy, comfortable typing experience.
Price: $526.56
If you need a big screen in a compact laptop, you should strongly consider the Dell XPS 13. It's virtually borderless, so you get the biggest screen possible. This unique look also makes the laptop highly visually appealing and will have your friends ooh-ing and aww-ing at your cool, new find. The screen is made with Gorilla Glass, which is ten times more scratch resistant than a traditional screen.
Price: $649.00
Sophistication, versatility and reliability—what more could you ask for? The HP Spectre's professional exterior is only the beginning of what makes it a must-have. This laptop comes with four different modes, so that it can be used for whatever your current needs are. Besides the traditional tablet view and notebook style, it can also transform to tent mode, which is useful for presentations, and stand mode for watching movies.
Price: $1,524.74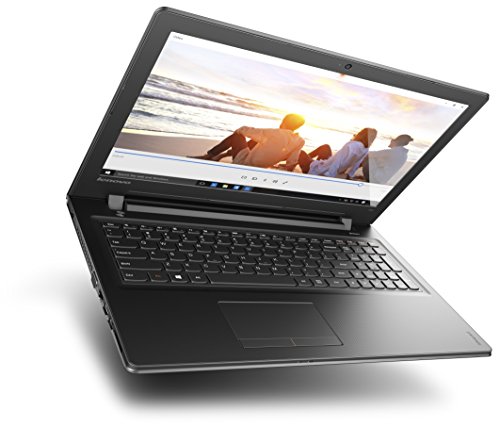 Let's face it, sometimes in college, the only concern is how much something is going to hurt our wallets. While having a budget in mind is important, being frugal doesn't mean you have to give up quality. The Lenovo Ideapad is affordable, but still attractive and reliable. In fact, this laptop comes with OneCloud Storage, so you'll never have to worry about losing important documents. Its sleek look also screams luxury, but its price will keep you and your wallet smiling. With Windows 10, Intel Core Processing, and USB and SD Card slots, you'll have everything you need to be successful in class.
Price: $499.00
For those who value versatility, the Microsoft Surface Book is a gift from the laptop heavens. It can transform into three different styles: laptop, clipboard and canvas. FSU freshman Cade Cutchen said, "The surface is a great hybrid between a laptop and a tablet. It lets me use Microsoft office, has a USB slot and is really easy to carry in a backpack." This laptop appeals to a student's creative side, while still adding practical value. Whether you're an artist and student on the side or a student with a small passion for art, this laptop is for you because it can adapt to whatever you need.
Price: $1,329.50
With iPhones being the most popular preference for college students, it's no mystery as to why students are attracted to other Apple Products. Florida International University freshman Erika Infiesta said, "I used to have a MacBook Pro in high school, but decided something lighter would be better for long walks around my college campus. I didn't want to lose all the perks of having a Mac, though, so the Air was my best option." The MacBook Air gives students a comfortable familiarity, because the features are similar to those of an iPhone. And just like Apple's phones, this computer is light, portable, but still durable—although, a case is still recommended, of course. All around, it's a great buy that's sure to make assignments as bearable as possible.
Price: $849.99
Need more Laptops?
Price: $1096.30
2. Asus Zenbook
Price: $699.99
3. HP Stream
Price: $199.99
Price: $299.99
Price: $1,299.00