Submitted by Delaney Coldren
---
Waking up on a warm, bright Sunday morning with abdominal pain is not most students' ideal way to usher in the end of the weekend. This happened to me in my first year of college and caught me completely off guard.
Therefore, in the season of spring break getaways, it's important to plan for another trip: one to the hospital.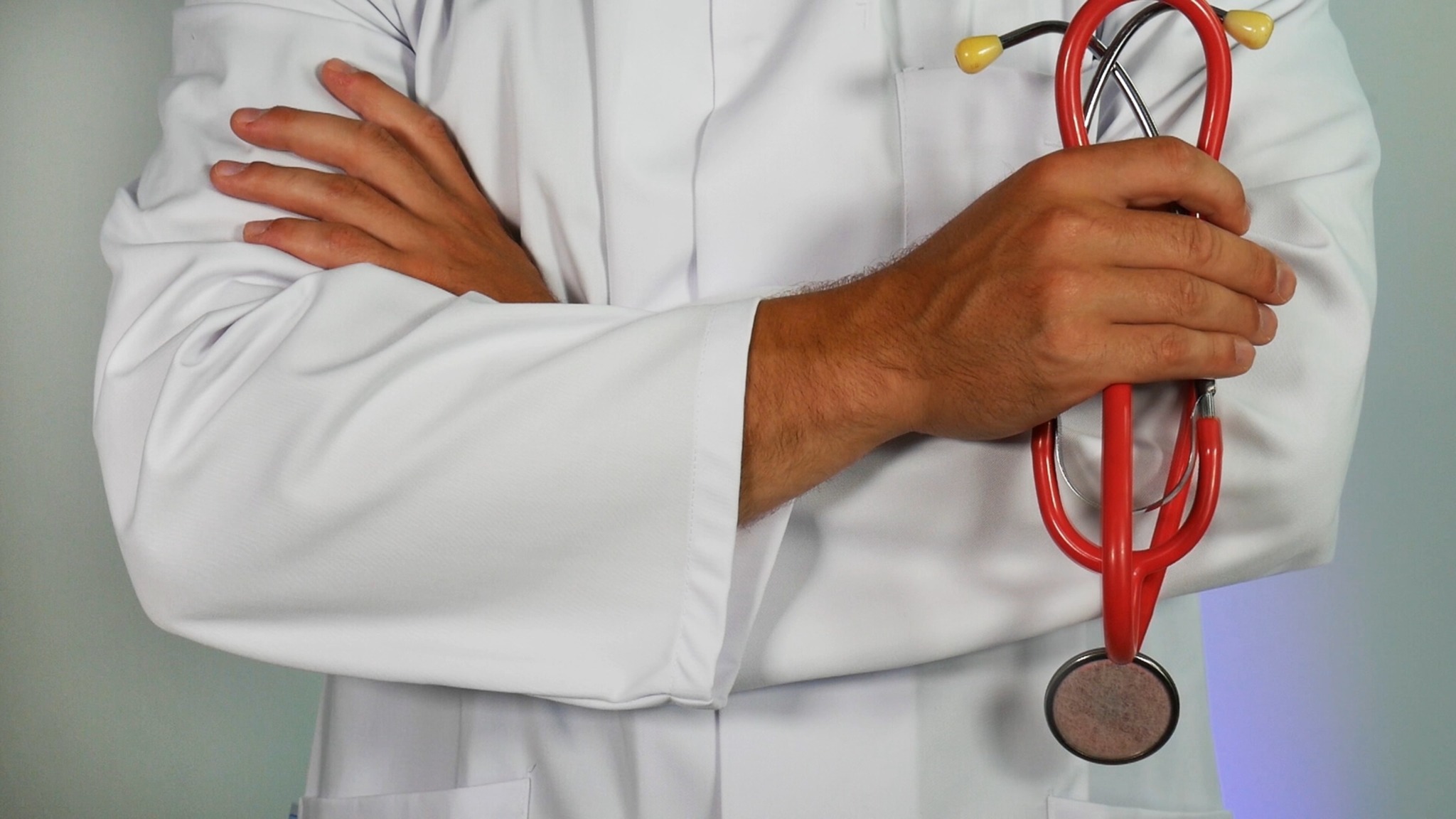 Many students go away on their own for the first time in college, and that means that many will be navigating the hospital system for the first time as well. When entering college, I did not fully understand my insurance, what constitutes a hospital visit, what to bring to the hospital and what my medical rights were among other things. Though you can never be fully prepared, you can prepare the way I wish I had for a medical emergency.
Unfortunately, insurance is one of the biggest hurdles a college student faces in the medical system. My family had just switched our insurance when I went to the hospital, so I had to figure out a lot of things along the way. Many students are unfamiliar with their parents' insurance plans and their fine print as well. As a result, families are left with additional charges. These important, but overlooked, details can range from certain hospitals not accepting your insurance plan to entire states not being covered by your provider company.
Identifying a hospital and an emergency care clinic ahead of time can help.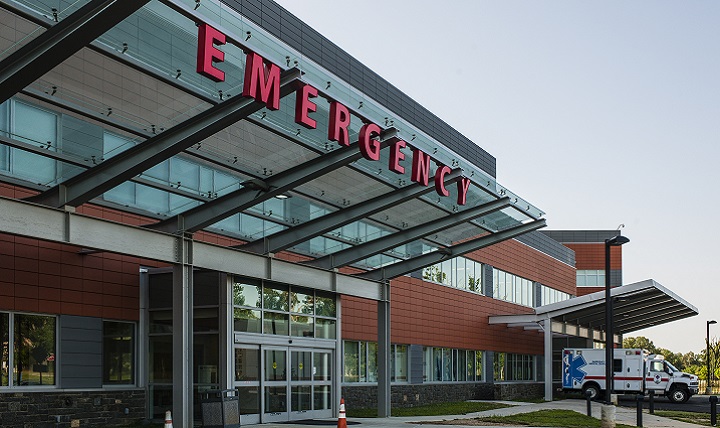 Many insurance providers have lists of preferred locations available to clients. My plan, for example, has some issues when it comes to smaller, private healthcare providers; I have much more luck with either larger, public hospital options. I found a hospital near me that accepted my plan by checking their website and looking on their insurance page. While calling is also an option, looking online or asking your insurance provider frees up the hospital's phone for emergencies. After identifying your options, writing them down, along with their phone number and addresses, can cut down on the time it takes for you to get treated.
When ill, one of the first questions students have to ask is "Do I need to go to the hospital?" Though this may sound like a dumb question, an unnecessary trip to the ER could cost hundreds or even thousands of dollars. When I woke up with intense abdomen pain and couldn't stop vomiting, I chose to go to a walk-in clinic. I convinced myself that it was only a stomach bug because I was reluctant to go to the hospital. It, however, turned out to be appendicitis, and I was rushed to the hospital immediately anyway. If I had gone right away, I could have been treated sooner and saved my family the extra bill.
Knowing the signs of when a hospital visit is necessary could have helped me immensely.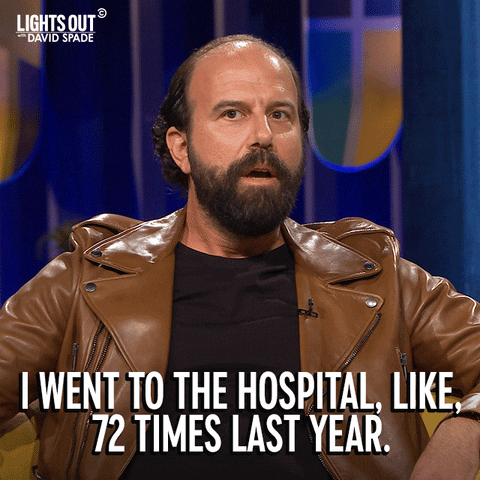 In The Medical Press, Doctor Charles Eckerline of the University of Kentucky gives a general list of symptoms that necessitate a hospital visit: loss of consciousness, chest pain, difficulty breathing, high fever, seizures, the presence of blood in vomit or while coughing, severe headaches and intense pain in the back or abdomen. Had I known this, I would've gone to the hospital immediately due to the stomach pain associated with appendicitis. If you do not have any of these symptoms though, you can try a walk-in clinic or family doctor. However, always go to the hospital when in doubt.
If you decide to go to the hospital, consider how you're going to get there. When I was vomiting, for example, it was obvious that driving myself was a safety concern. I, however, didn't want to pay the roughly $600 cost of an ambulance ride that it would've been with my insurance. Ambulances also don't give you a choice of hospitals, so if your insurance plan doesn't cover the nearest ER, consider alternative transportation for non-emergent situations.
Talking to your friends ahead of time about whether they would be comfortable helping you get to the hospital, and vice versa can help establish a game plan in order to take quick action. I didn't do this ahead of time, but luckily, my friend Erin was willing and able to drive me. Make sure these friends all have a proper driver's license beforehand though and that you have phone numbers that will be easy to reach them with. After they drive you, make sure to thank them and to send them their favorite treat later (for my friend, I sent her gingersnap cookies since she's my favorite ginger).
Checking into the hospital, you need a good amount of information.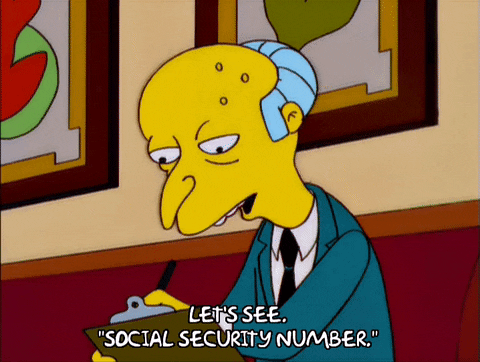 I was dehydrated when I finally arrived at the hospital, so I struggled to remember the info needed to check in. Make sure you have your social security number written down in a safe place, such as saving it as a phone number with a random name that isn't obviously a code, because almost every check in form will ask you for it. They might also ask for your general practitioner. Having your usual doctor's name, along with their address, written down can help cut back on the time it takes to fill out an entry form.
When you're in the hospital, no matter how independent you may be, you'll want to contact your parents. Unfortunately, my phone died while I was checking into the hospital and this complicated the process. It wasn't until later that I was able to recharge my phone and update my parents on my situation. In order to avoid this, as elementary as it may seem, make sure to swap parents' numbers with your roommates or friends. If possible, also share your friends' or roommate's number with your parents for them to use in case of an emergency as well.
As part of the medical process, they need to know your medical history.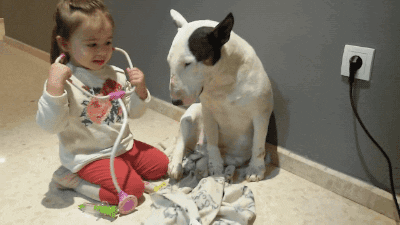 Dehydration, however, made recounting whether my maternal or paternal grandfather had diabetes quite difficult. Before going to college, writing down important medical information can ensure you don't miss telling the doctors something important. Keeping immunization records, contact information for your home doctors and other important medical information that you might need in a folder would be helpful. If you do this, however, make sure to keep it in a place that you will remember, but is not accessible to anyone who might enter your dorm.
Knowing your medical rights is also an important part of navigating the hospital system. Luckily, I had a wonderful nurse that took the time to walk me through the different paperwork needed before I could be fully treated. It's not guaranteed, however, that a nurse will be able to sit down and explain everything so here's a brief explanation of the different things you will have to sign.
During treatment, you will have to sign a treatment consent form that gives hospital staff the right to perform medical tasks for everything from taking blood to removing an organ. This is different from the consent form for surgery you may receive in order to ensure that they have your informed consent; this way, they can legally ensure that you were warned of the possible risks of the operation. Usually, you will need additional consent to possibly receive blood transfusions during an emergency as well, even if you most likely will not need it. I signed these after reading them over because I had no issues with blood transfusions or any aspects of the surgery.
You, however, always have the right to say no to any medical treatment you may be offered.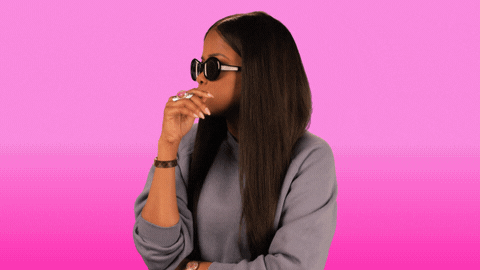 If your hospital trip turns into an overnight stay, you might want some more things than you came in with. Though many hospitals will provide you with hygiene items, blankets, and other necessities, you will most likely want at least a new change of clothes for your release. I asked for my headphones to help cut out the hospital noise. Plus, I could listen to music when falling asleep.
You might not want your friend or roommate digging through your underwear drawer though. Filling a cheap drawstring bag with a pair of granny panties, an old tee shirt and a pair of sweatpants you rarely wear ahead of time can help you avoid this if an emergency comes. Your roommate/friend can also use the bag to carry your laptop so you can keep up with your schoolwork. My mother had driven down the next day, so it was a little less embarrassing to have her rummaging through my drawers. Still, I would've liked to avoid it. If you can have a parent come and they need to get into your dorm, the RA can help them get into the building or a roommate can hand them the things you need.
After release, you need someone to leave with you.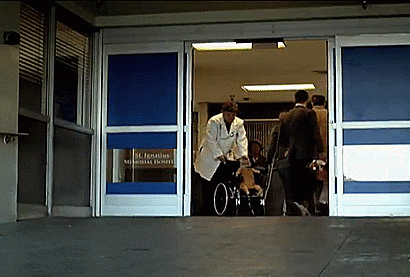 My mom came, so she was responsible for making sure I got back to my dorm safely. If you can't have a family member present, a roommate or a friend can pick you up from the hospital. Even if you can drive, the protocol calls for you having someone there to leave with you after surgery. This is mostly a liability issue for the hospital, but often after surgery, you can't drive due to either medication or some other complication. Though you might want to head straight to the dorm, pick up any prescribed medication beforehand. My mother and I went to Walgreens right after we left the hospital, and we also stopped at a Cookout drive-thru. A peanut butter milkshake was a wonderful thing after I spent two days on IV drips.
Diet is an important part of your recovery, especially for abdominal surgery. Unfortunately, dorm cafeterias often aren't the best places to find the food you need. They often have too much oil, salt or other ingredients that aren't the healthiest. Therefore, it's time to get some groceries. My doctor prescribed diet called for soft, bland food for a few days, so I had soup, oatmeal and, of course, jello on my list. If you have difficulty walking or driving after an operation, however, this can be a challenge.
Luckily, we're in the age of a technological solution to everything.

Several grocery store delivery apps like Instacart or Walmart's grocery delivery service can deliver your groceries to your dorm. If it is your first time using such an app, several promo codes are available online to offset the fees. Though my mom helped me get some initial things, I ran out early. I placed an order for some items on the doctor's list, plus some items that were progressively more solid. Through the app, you can have all the post-op friendly foods you need, from popsicles to chicken noodle soup, in your dorm room in roughly an hour.
Your dorm room may also need some adjustments when you return. Lofted beds can be the bane of your existence, for instance, when the doctor recommends limited movement. My bed was raised to fit a dresser and storage containers underneath, so I had to lower it a good amount. When you return to campus, ask for help from some friends in modifying your dorm room however you need. For the raised bed example, either lower the frame or put your mattress on the ground. By altering your dorm room as needed, you can avoid any unnecessary strain; still, however, make sure to be considerate to your roommate and their space.
In the days and weeks following your surgery, make sure to keep up with your schoolwork.
Though you should give yourself plenty of time to rest, breaking your schoolwork into reasonable chunks, can make the transition back to daily life much smoother. For example, try reading a few chapters of assigned reading a day. In the hospital, I did the easiest work I had such as light readings or easier writing assignments. Once I got back to my dorm, I slowly got cracking on the longer essays and more complicated projects. However, always remember that your health comes first. Most professors are willing to work out agreements and extend some guidelines if you reach out to them first.
Whether you take a trip to the hospital or not, it's important to prepare for the worst. If I had been prepared, my trip to the hospital would've been much easier. By knowing when you need treatment and having the materials/knowledge needed, you can make a bad situation more manageable.
---
Bio:
Delaney Coldren is a Creative and Professional Writing Major at Converse College. She enjoys getting involved on campus and is president of her college's Alpha Lambda Delta Honor Society Chapter, an honor board member, a writer for her school newspaper, a peer mentor for the Writing Center, and a delegate for Model Arab League and Model NATO.