Located in sunny Sacramento, Breakthrough operates as a non-profit organization dedicated to providing an educational resource for under-resourced middle schoolers. During the summer, they recruit volunteers and teachers to guide these students in their academic goals. This is only the start of the journey: from then on out, teachers may continue in helping students achieve their academic dreams. For college students wishing to embark further in education—or wanting to strengthen their assets in their area of studies—Breakthrough is the perfect program to exercise skills.
Break into the world of education with Breakthrough Sacramento!
What We Do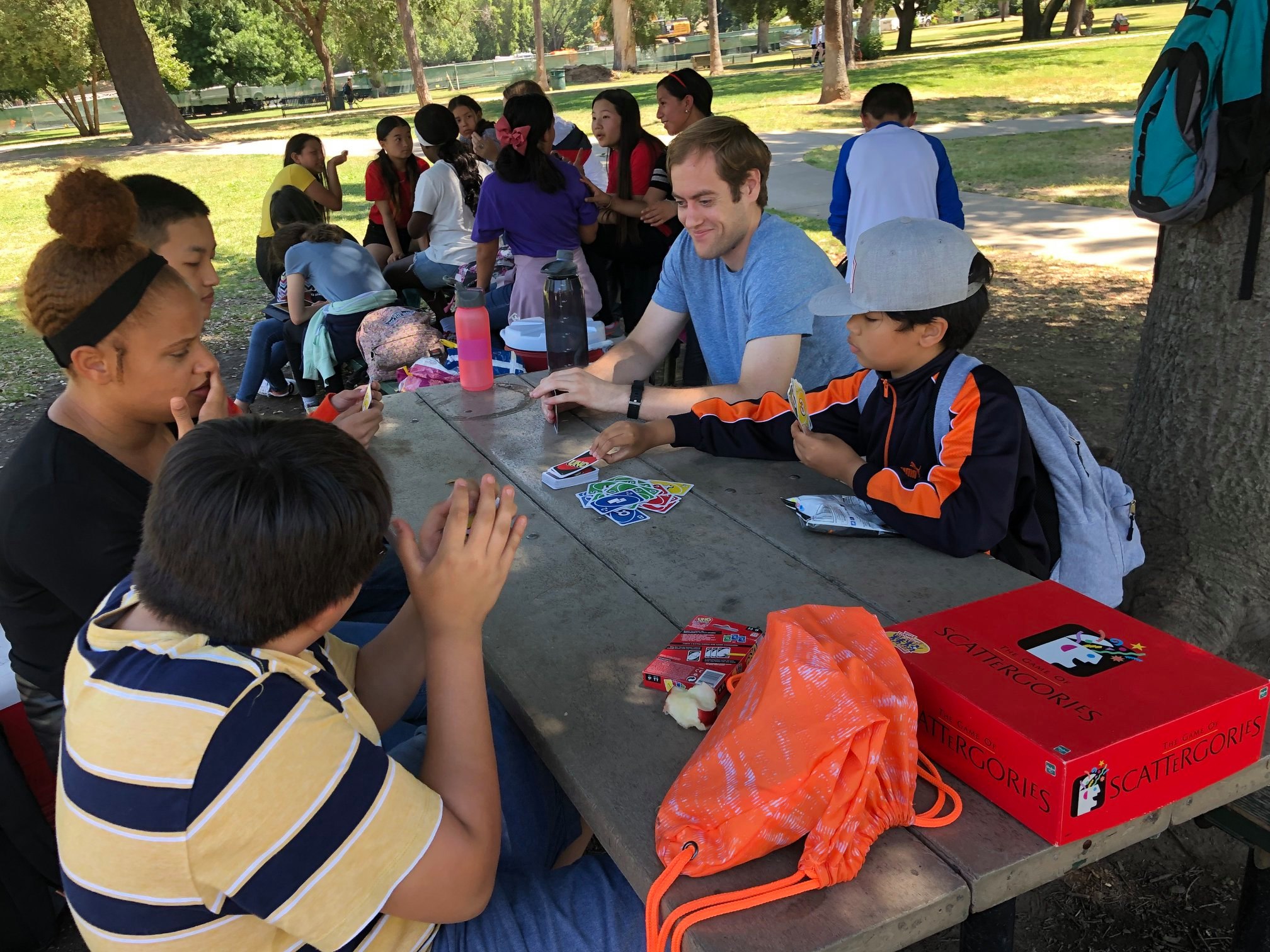 Breakthrough has one main purpose: to provide all the educational tools needed for middle schoolers. They start off with a summer program, where students enroll in Literature, Math, Science or English classes for the whole season. During the school year, Breakthrough also supplies tutoring and college prep courses that allow students to succeed with added learning support.
"Breakthrough Sacramento was established in 1994 to serve the region's under-resourced youth as a year-round, tuition-free, college preparatory program and pre-professional training program for high school and college students who aspire to become educators," Executive Director Faith Galati said. "After summer 2016, [the program closed] due to inadequate funding. [But] in 2017, with the help of local community members, Breakthrough reopened as an independent, community funded, fiscally sponsored non-profit organization."
The organization collaborates intimately with the Sacramento community, including the Sacramento Office of Education and the University of California, Davis for support. It acts as a tool to both encourage and enable students to further their educational pursuits.
Who We Help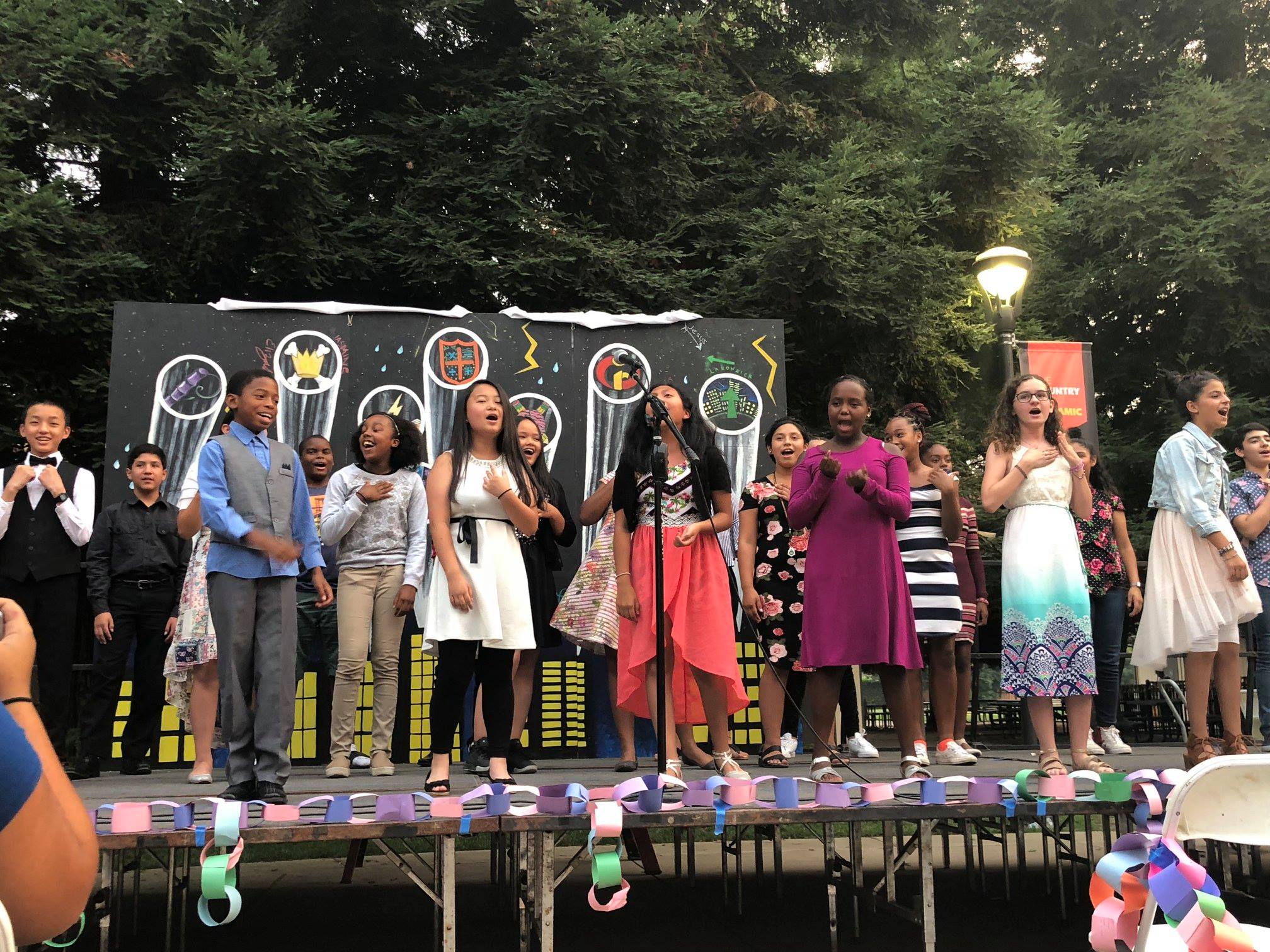 With resources aimed at helping children in under-resourced communities, Breakthrough hopes to lower the achievement gap. Without access to the same resources that higher-income communities possess, many students struggle in school and believe their future opportunities to be limited. In receiving support, extra tutoring and helpful college tips, students steadily grow, becoming more empowered and even go on to receive numerous scholastic achievements.
"When our students work hard to change the course of their future, demonstrate gains in learning and are ultimately accepted to college—Breakthrough's need and relevance is validated," Galati said. "[And you] get to know each student individually, and be a part of their journey towards achieving their academic potential and career goals."
Breakthrough also deepens high school and college students' interest in working in the education field. By working alongside middle schoolers, the volunteers and teacher understand what it means to work with younger students, as well as provide leadership and inspiration.
What It's Really Like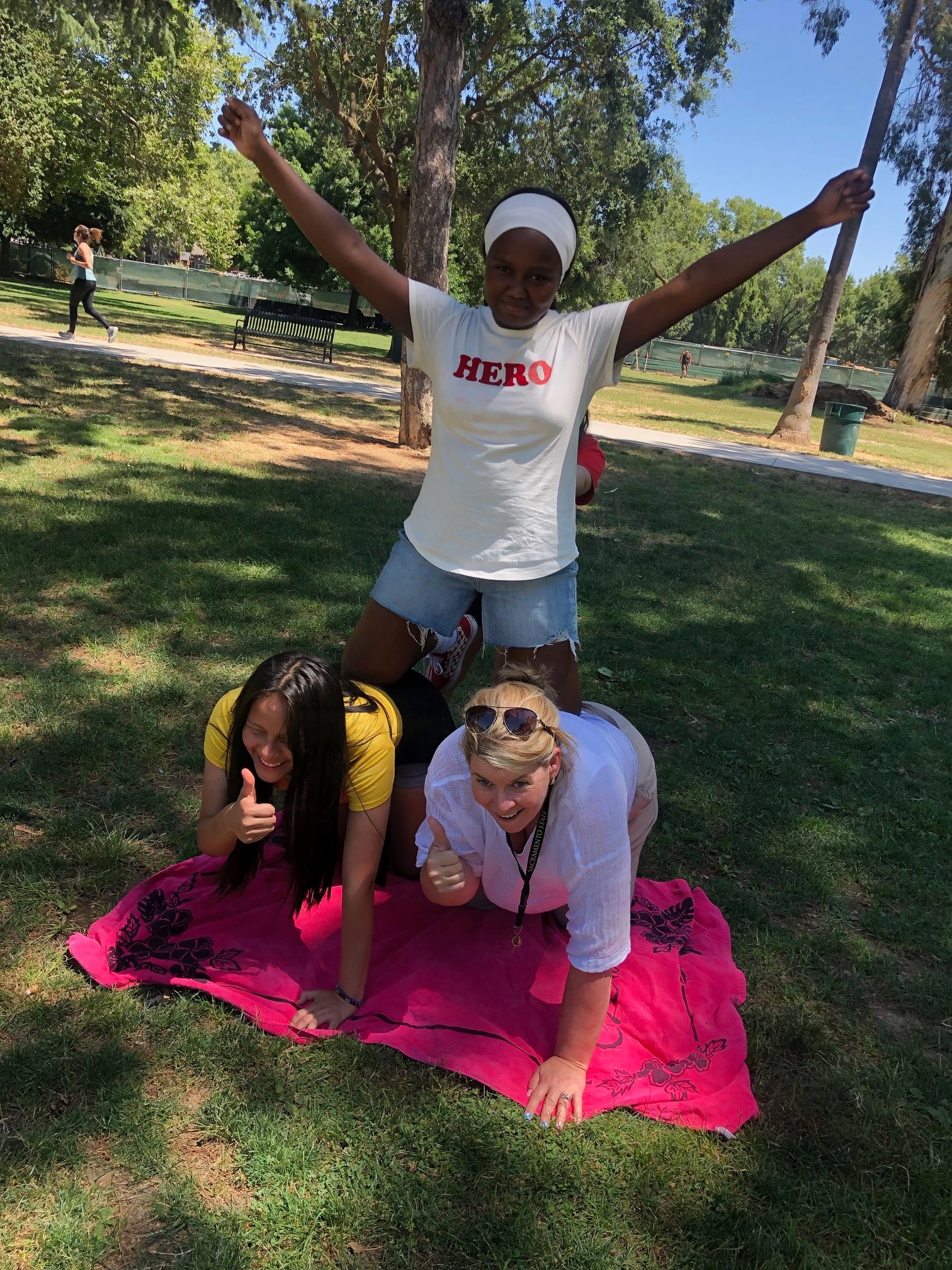 Volunteers and teachers, though assigned different duties, work in tandem with one another. Teachers take on the classroom setting, where they conduct lessons in several different subjects. They outline lesson plans themselves, as well as work with professionals for guidance.
College students make up the brunt of teachers; as older, experienced students, they act as wise mentors for their pupils. Volunteers, meanwhile, often work behind-the-scenes, making posters, visual guides, or school project outlines that teachers might need for the classroom. College students may also decide to work as a volunteer. The two positions work parallel to each other: the art and the logic.
"I am a volunteer coordinator, which basically means I am in charge of all the volunteers who decide to participate in Breakthrough that summer," Riziki said. "So, I do a bit of everything. I lead in food service, because the students come on campus and they need to eat food, so we serve breakfast and lunch. I also am the person that teachers talk to when they have requests in terms of classroom support or assistance in making posters or building things for their classes. Teachers come talk to me and I talk to the volunteers."
While volunteers work mostly over the summer, teachers may continue to work as a tutor during the school year. In addition, students also participate on field trips, referred to as "experimental learning." They visit at least two colleges a year, as well as the sights around Sacramento (i.e. plays or professional sports games).
What You'll Learn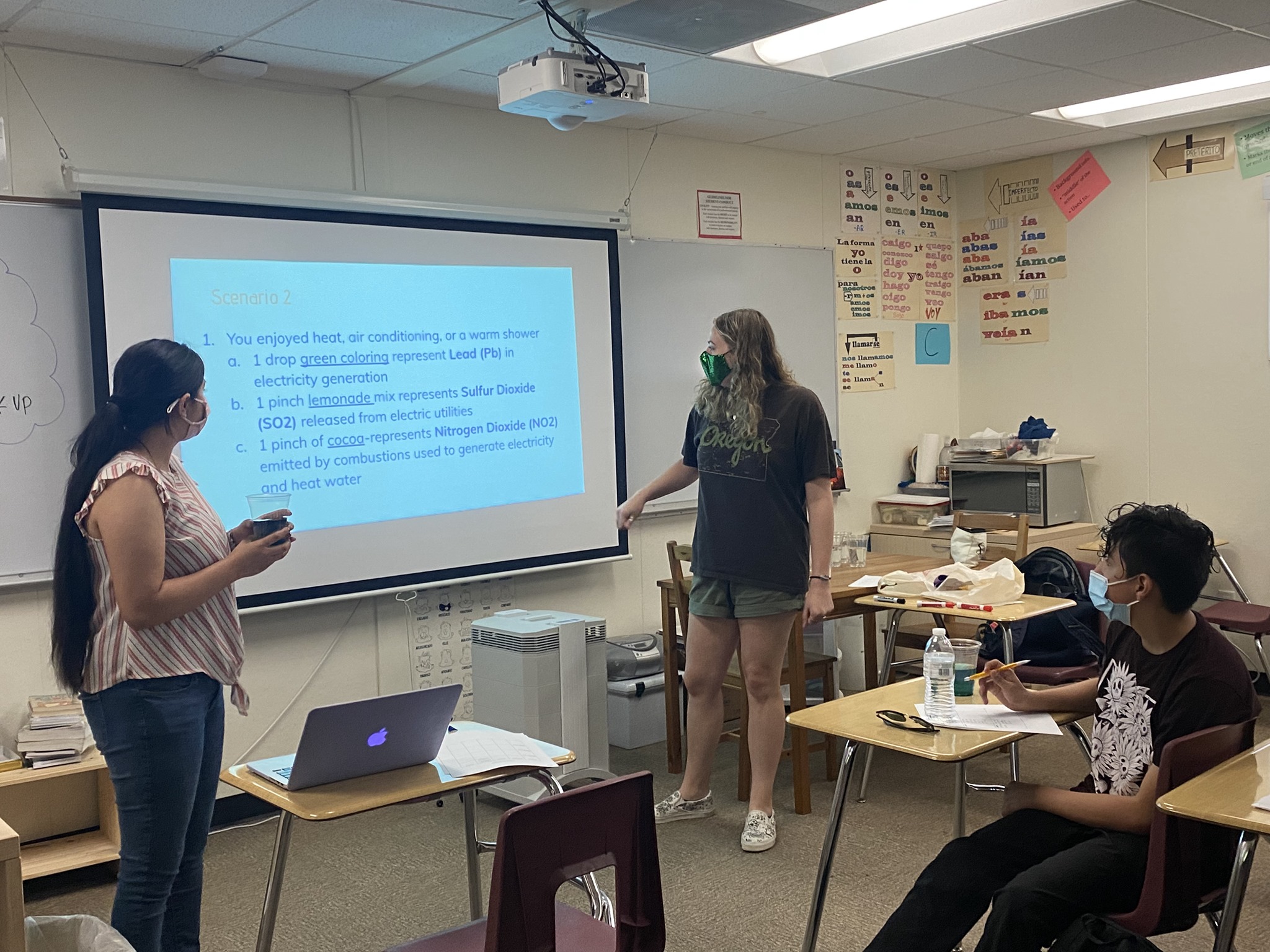 Breakthrough allows you to closely examine the inner workings of a classroom setting. You'll learn leadership and support skills, as well as methods to engage students in the curriculum. You will also learn effective communication and active participation skills, as teachers and volunteers largely interact with parents and students, as well as each other.
"I would say that a lot of my leadership skills came from Breakthrough," Riziki said. "[This includes being] able to work with a person instead of bossing them around, to guide them, to lead them, to really bring out the best in people. [There are] a good amount of things to learn."
In addition, teachers themselves individualize and organize lesson plans for the classroom. As a result, you'll learn time management and organization skills, a useful tool in any future endeavor. As the summer progresses, you will watch students in the classroom grow and develop due to your mentorship as well.
How To Get Involved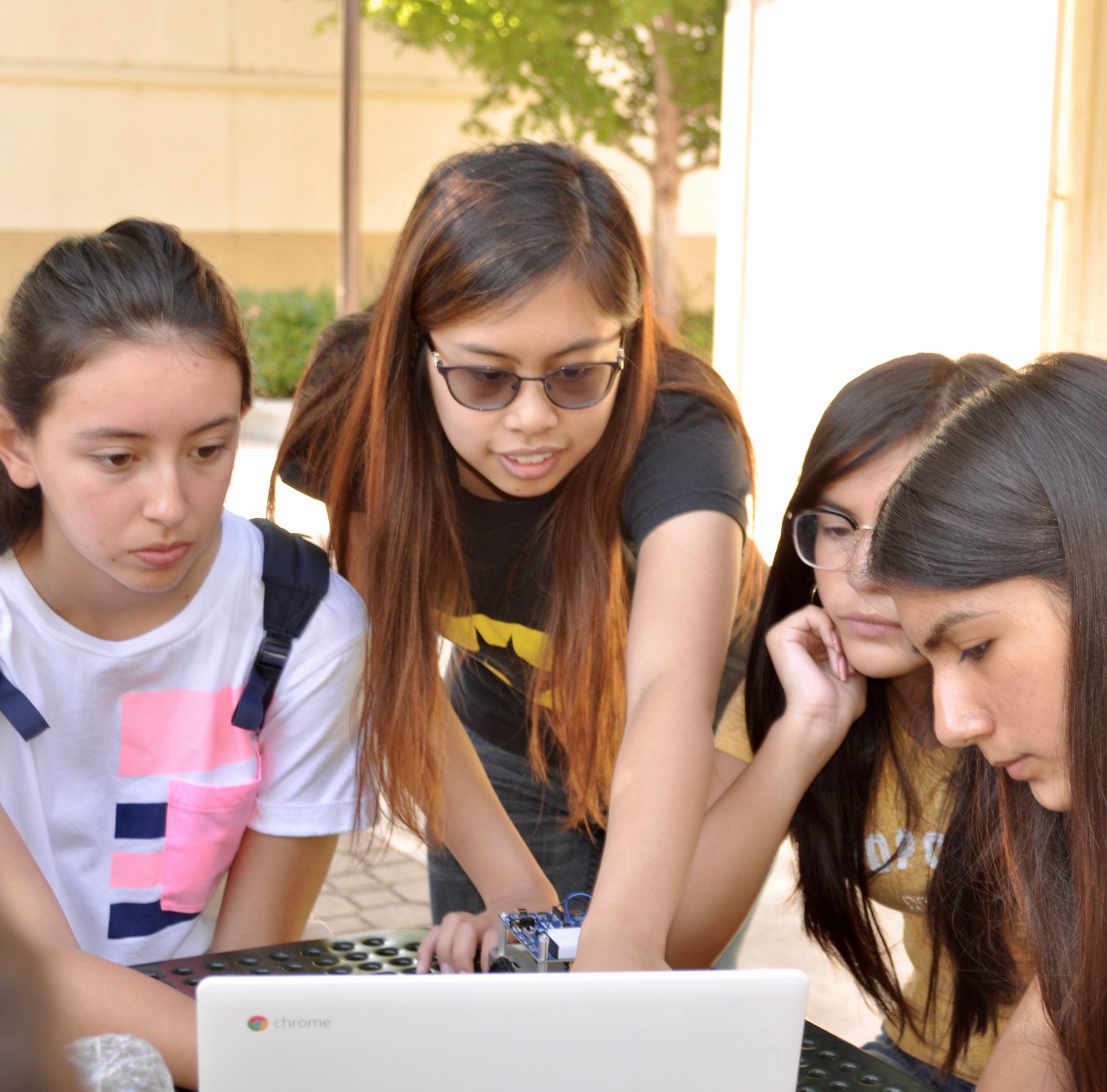 Contact either Faith Galati, the Executive Director, or Ruby Cortez, the Program Coordinator, for details on applying as a volunteer or a teacher. Breakthrough is always scouring university campuses for new teachers/volunteers, so the process should be rather simple.
"I heard about Breakthrough in sophomore year [of high school], when Ruby Cortez came to talk about it during a morning meeting," Riziki said. "I volunteered that summer. I've [worked at Breakthrough] for three years now."
Applications may be found on the Breakthrough website. In addition, it is strongly recommended you watch this video in order to understand more about Breakthrough. Students who work with any of these organizations also receive priority during applications.
Skills That Impress Them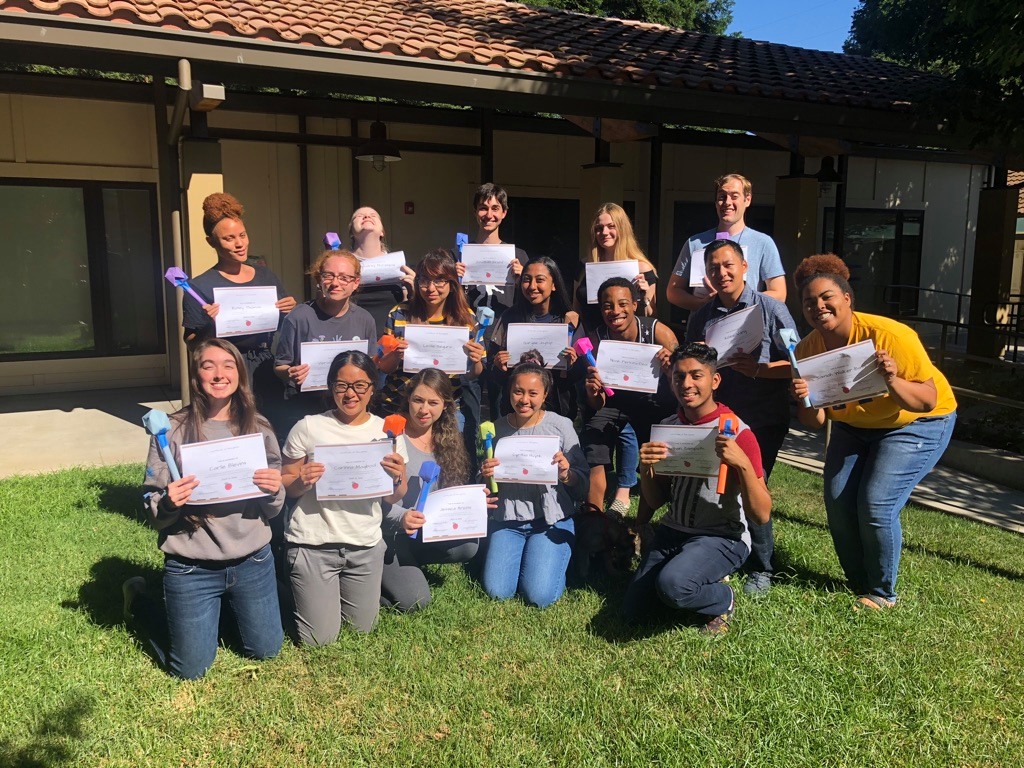 Breakthrough searches for college students who actively want to pursue a career in the education field and gain some hands-on experience. Being experienced and dedicated to education is certainly impressive enough. In addition, Breakthrough also suggests possessing creativity and patience—an important asset for working with the students—as well as strong leadership skills. The ultimate goal is to create a kind, welcoming environment, which makes all the difference to the middle schoolers.
The Deets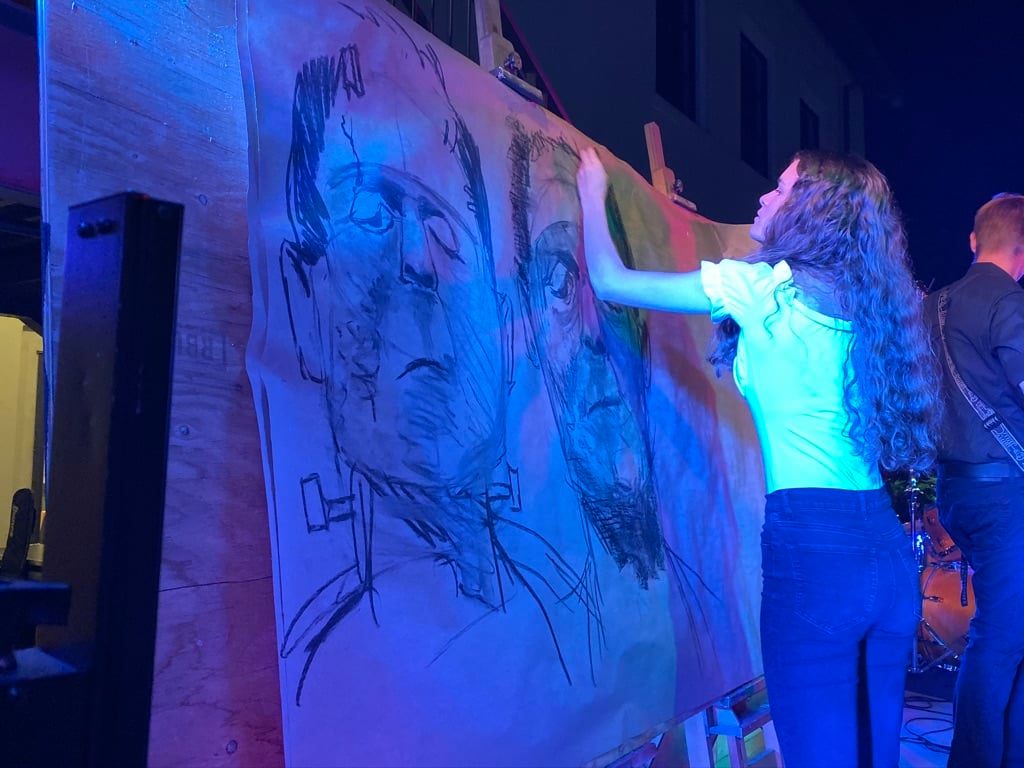 Volunteers mostly work in the art room over the summer. Throughout the day, teachers submit art requests and supplies, which volunteers fill out. They also pass out snacks throughout the day. Volunteer hours are very flexible, so you may sign up for certain shifts before the summer starts. Teachers, however, work in physical classrooms; at max, each classroom size holds roughly 10 or so students. They also train for a minimum of 80 hours prior to summer starting.
"To prepare aspiring teachers for real-life classroom experiences, we pair them with professional educators, who serve as instructional coaches and mentors," Galati said. "Our teaching fellows receive a minimum of 100 hours of in-classroom teaching experience, curriculum support, and professional guidance."
At the end of summer, teachers receive a stipulated salary. In addition, they may also continue to work as tutors during the regular school year. These sessions last two hours per week and offer both in-person and online options.
"It is a great opportunity to teach and tutor while earning hands-on work credit," Galati said. "And in many cases, [college students also] earn wages through their school's work study program."
Ultimately, if you want to expand your horizons in education, then contact Breakthrough today. You'll build up your mentorship and educational skills in no time. Breakthrough is the best way to break into the educational field.