With summer fast approaching, an abundance of free time rests on the horizon. Even with internships and summer jobs piling up after a busy year, college students eventually find themselves at a loss for what to do. While putting on a pretty sundress and heading to a show sounds like the perfect summer evening plan, ticket prices soar higher than what a minimum wage job pays ($500 Hamilton tickets, anyone?). Some small towns only contain one community theater that just produces one show for the whole summer. Fortunately for broke and suburban college students, Amazon, Dramatists Play Service and Samuel French all sell plays for those looking to read and brush up on their theater.
1. reasons to be pretty by Neil LaBute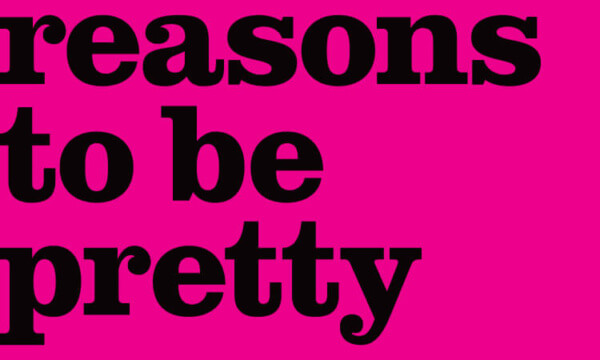 Neil LaBute's reasons to be pretty needs to be on every college student's radar. The play follows Greg, who got dumped by his girlfriend, Steph, after he alluded to his friend she had a "regular face." Oof. The story follows Greg through his conversations with his misogynistic friend Kent and Kent's ditzy, yet well-intentioned wife, Carly, as he tries to understand why their relationship went so wrong when he loved her so much. "It can be really hard to realize that you deserve more than what you're getting from a relationship, and reasons to be pretty is a really good reminder of letting you know what you deserve instead of putting up with what you get," Boston College senior Danielle Wehner said. The play explores society's idea of beauty, love and gender roles with young, seemingly-real characters.
2. The Curious Incident of the Dog in the Night-Time by Simon Stephens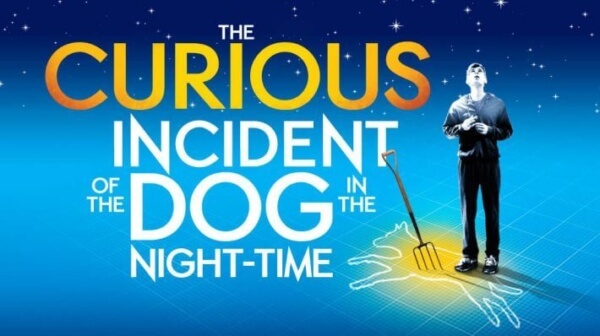 The Curious Incident of the Dog in the Night-Time started out as a book before Simon Stephens adapted the story for the stage. Christopher, a 15-year-old math genius with unspecified autism, guides us through the play by reading his own writing aloud to his teacher. He tells the listeners about the murder of his neighbor's dog and the lengths he goes to find the culprit. He searches for the murderer and discovers that even family members can be frustrating, be wrong or do the unthinkable. While the play itself reads well, a trip to Broadway heightens the story even more. "The production team uses light, sound and set design in such a precise and over-stimulating way to really help the audience understand how an autistic mind views the world, and to create a greater sense of empathy and understanding," BC senior Samantha Costanza said.
3. This is Our Youth by Kenneth Lonergan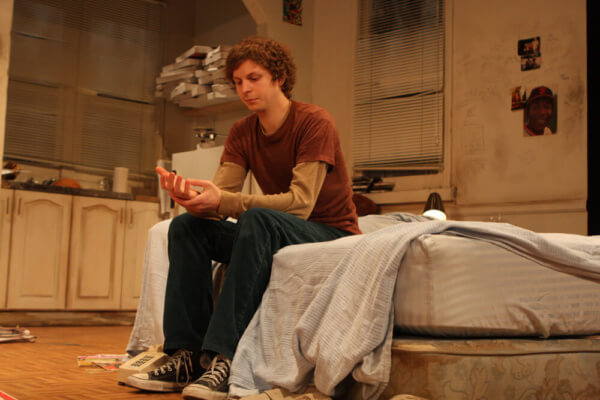 Drug abuse and financial struggles make most students' radars in some capacity. This is Our Youth follows Dennis whose friend Warren had just been kicked out of his home and stolen money from his father. Dennis decides to help Warren use his money in the drug-dealing business, as he also deals drugs. "This is Our Youth is a valuable play for college students because it showcases the drug-driven counter culture that has become a caricature of our generation. Reading it, seeing it and performing it is an opportunity to view our generation through the lens of society at large," BC senior Nick Robinson said.
4. Who's Afraid of Virginia Woolf? by Edward Albee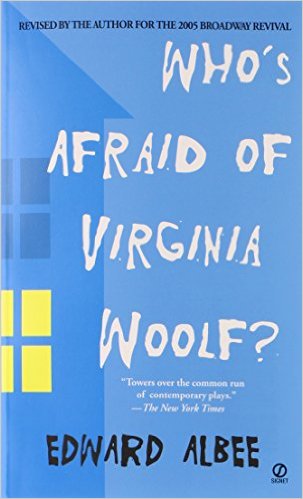 One of the greatest playwrights ever, Edward Albee caters to people of every age, so this play teaches you life lessons while also making you feel more cultured. The play centers on George and Martha, a middle-aged couple with an unhappy marriage, and throughout the play their marriage breaks down even more. One of the best aspects is how Albee shows the silliness of societal norms and expectations. George and Martha show everyone that sometimes trying to live the life you're supposed to does not end in happily ever after.
5. Hamlet by William Shakespeare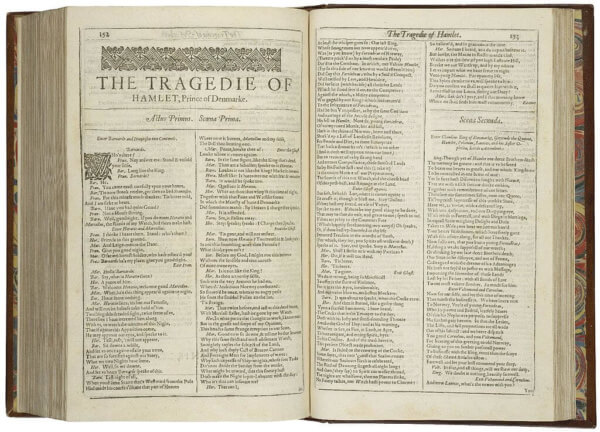 Most people probably read Hamlet by the time college rolled around. If you haven't yet, what are you waiting on? Hamlet, the prince of Denmark, believes his dead father had been murdered by his uncle, who then married Hamlet's mother. For most of the play, Hamlet faces inner turmoil over whether or not to revenge his father by killing his uncle. Most of us aren't royalty, but Hamlet often rides the same struggle bus as college students. If the existential angst isn't enough, Shakespeare's incredible writing and the craft of the play should get you to pick it up.
6. How I Learned to Drive by Paula Vogel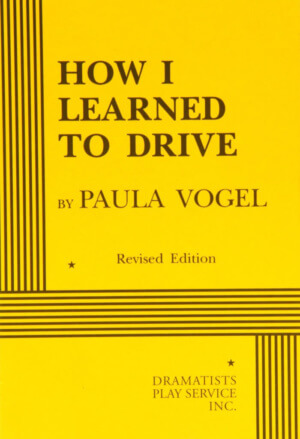 Time jumps all over the place and disregards chronology in this play, making it a little different than the others. Protagonist Li'l Bit struggles with the inappropriate sexual relationship with her uncle throughout her teenage and college years, but also deals with the misogynistic expectations and attitude that her family and others have toward her. The writing is easy to read and fast-paced, and the sexism unfortunately still rings true today. Time to turn to plays for some female empowerment!
7. for colored girls who have considered suicide / when the rainbow is enuf by Ntozake Shange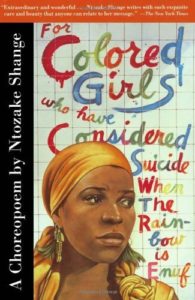 Even though for colored girls is technically a choreopoem rather than a play, this incredible work reads just as beautifully without the dance and music components. The choreopoem consists of mostly poetic monologues and sometimes poems focusing on several women of color who struggle with racism, domestic violence, sexism and abandonment. Some poems have titles like "graduation nite," "latent rapists," "abortion cycle #1" and "a laying on of hands." This piece is incredibly moving and should be read by all college students to listen to the voices of women whose voices are ordinarily silenced.
8. Doubt: A Parable by John Patrick Shanley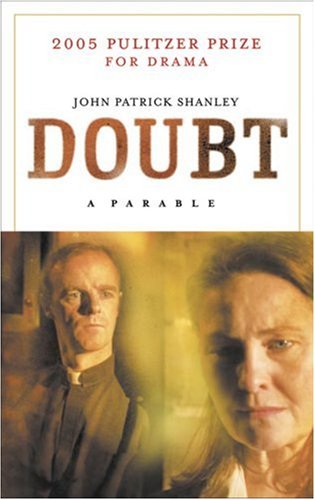 Fans of Meryl Streep or Philip Seymour Hoffman might have already seen the 2008 film version, but the original play gives readers a chance to interpret the text themselves.  Father Flynn is accused of molesting one of the teenage male students by Sister Aloysius, the principal nun of the school Father Flynn works at. Sister Aloysius investigates if her suspicions are true and begins to doubt everything, including her faith and herself. College is the time when lots of students begin to discover their religious beliefs without as much influence from family or their school, but you can have faith that this play will completely wow you.
9. In the Next Room (or the Vibrator Play) by Sarah Ruhl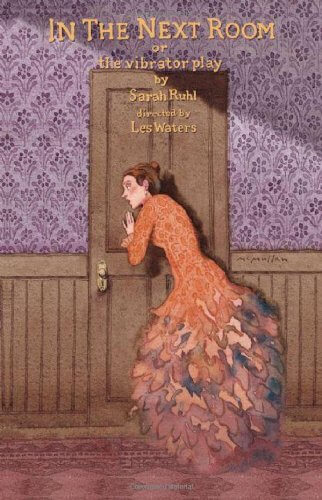 Though the title might scare some off, In the Next Room (or the Vibrator Play) deserves a place in every college student's play library. Set in the 19th century, the play deals with vibrators when they were first intended to make women orgasm as treatment for hysteria. The play's setting only contains two rooms in a doctor's house—one where the doctor treats his patients and one where his wife breastfeeds their baby. "The play focuses on what it means to have a healthy relationship and the importance of communication between partners, which seems particularly relevant to college couples trying to make it work in the hook-up-culture world," BC senior Mallory Cotter said.
10. Disgraced by Ayad Akhtar
Disgraced dives into issues of Islamophobia and Muslim-Americans' lives and identities in the United States. The story focuses on Amir, an American born Muslim-American lawyer in New York, and his wife, Emily. Emily, an artist, creates works inspired by Islamic art, while Amir tries to disconnect himself from his heritage as much as possible. "Part of what makes Disgraced so important for college students is that it uses an old formula: two couples put into one of their homes for two hours. But, it uses that old standard to create something that is extraordinary fascinating and [ relevant]," BC senior Chris Pinto said. "Being able to take old things and spin them into new ideas is something incredible to watch and learn from, plus the politics and ideas the actual text of the show brings up are incredibly poignant and worth thinking about too."
Bonus!: Avenue Q music and lyrics by Robert Lopez and Jeff Marx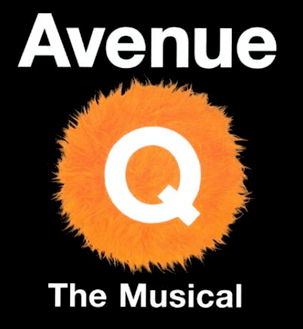 Okay, so this one is a musical, but Avenue Q is debatably one of the most relevant pieces of theater for college students, and also recent graduates. Look up the soundtrack on YouTube and give this one a listen, because songs like "What Do You Do with a B.A. in English?" will make you laugh and relate, and then cry a little.