Just because we're all social distancing, doesn't mean we can't find ways to have fun. Your home holds endless possibilities for creativity and productivity.
Read on and find out things to do to entertain yourself right from your own home.
1. Play Videogames
If you own a Nintendo Switch, Animal Crossing probably eats up a lot of your time; gamers everywhere are taking advantage of the lockdown and picking up their controllers. "I spend a ton of time playing video games I think it's awesome it's like active entertainment…another thing is that it can be very social because you can play multiplayer games with your friends," University of Central Florida senior Michael Martinez said. Even if you don't have a system, fill up your time with plenty of free games online and well-known downloadable games for purchase. Try not to let it distract you too much though, these games can be addicting!
2. Work Out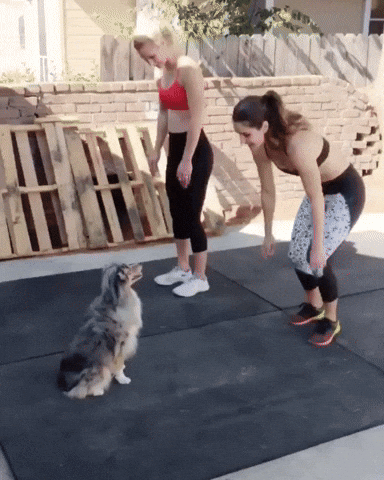 During quarantine you should exercise and take care of your overall health. "I love doing bodyweight exercises like push-ups and sit-ups. It helps pass the time and makes me feel better about myself the rest of the day," Martinez said. Staying fit from home has never been easier. Just log onto YouTube and find hundreds of workouts you can do right in your living room.
3. Go for a Bike Ride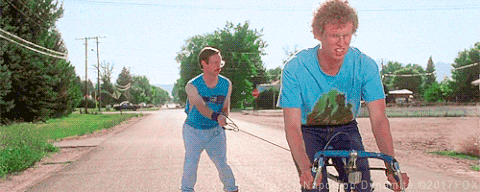 Staying home right now is super important, but we know it can make you feel a little restless. Going for a bike ride or a run around your neighborhood is okay, just make sure to stay at least six feet apart from everyone in your path. "I try to go for a bike ride for at least half an hour every day. It's get exercise and a great way to get some sun," freshmen at Florida International University Victoria Fernandez said.
4. Host a Zoom Party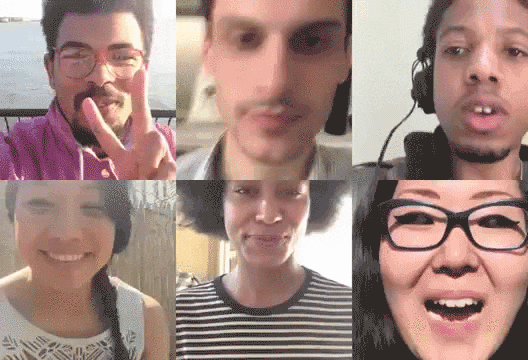 This one is perfect for all of you celebrating your birthdays in quarantine. Zoom isn't just for boring class meetings… you can set up your own meeting and post the link to Instagram or Snapchat for your friends to join in.  "My friends and I will all hop into a call and play really stupid games together. It helps quarantine feel a lot less lonely," University of Central Florida junior Isabella Hardesty said. You can share your screen and watch shows, create funny backgrounds to appear behind you and laugh the blues away with your loved ones from afar.
5. Learn Something New on YouTube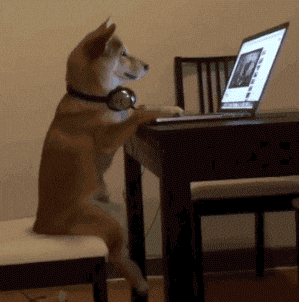 You can do more on YouTube than just watch the latest Shane Dawson documentary; instead, learn new things with the abundance of communities curated everyone's interests. "There's no better time than falling down a YouTube rabbit hole and it's also great for sharpening up a skill. I like to brush up on history and watch cooking and fitness videos," Martinez said. This quarantine, travel outside of your YouTube comfort zone, you may just open a whole new world.
6. Better Your Mood by Spending Quality Time With Your Furry Friends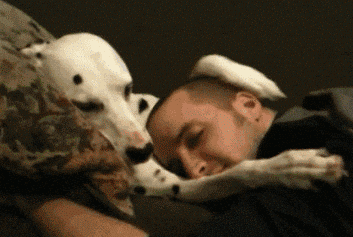 Did you know that petting a cat or dog can release oxytocin in the brain which lowers your blood pressure and increases your bond with your pet? As if you needed an incentive to hang out with your pet more. "I've been giving my pets a lot more attention and it helps me feel less lonely. I really enjoy playing with them and watching them run around," Hardesty said. PSA: Don't rush to buy a pet if you're feeling lonely, most pets are a lot of responsibility both financially and emotionally. Make sure you do your research and know that you can handle a pet first.
7. Take up journaling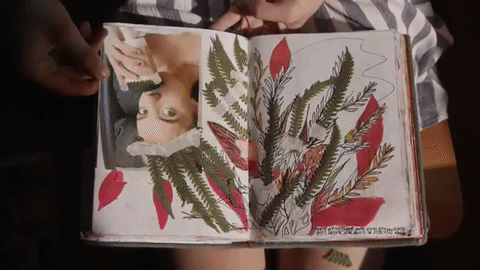 If you enjoy writing, take up journaling as a new quarantine past time. Lucky for you, the internet holds thousands of journaling prompts for you to use for inspiration. "I recommend going on Pinterest and browsing for journaling prompts," Fernandez said. You can start your novel about a dragon king or find a prompt that helps you uncover your own mind.
8. Make TikToks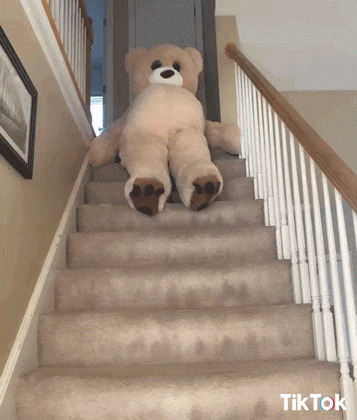 Unlock your creative film director side by downloading TikTok on your phone. You can upload and share up to 1 minute long edited clips involving music/voice overs, filters, effects and captions. There are endless possibilities and all kinds of communities to be a part of — are you comedian, dancer, baker, actor, singer or painter? With dozens of trends popping up every day, you're sure to have a blast.
9. Draw and paint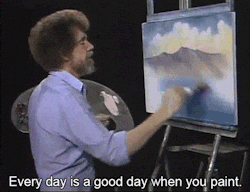 Tap into a great new skill you can learn from home and start drawing andpainting. You can find inspiration on Pinterest and Instagram, and learn new techniques from YouTube videos. For more inspiration, you can try websites like Audity Draws and Deviant Art.
10. Unleash your Inner Cooking Mama
Get out your spatula and oven mits and learn to make tasty treats! The internet holds a bunch of free recipes for you to try! You can choose your recipes using the Binging with Babish method and select something from a movie. You can try your hand at making Kronk's Spinach Puffs from The Emperor's New Groove, a Krabby Patty from Spongebob or Ram-Don from Parasite.
11. Use Story Templates
https://www.instagram.com/p/B_c62rMBahp/
Keep up your social media presence by posting Instagram Story Templates. There's a wide range of templates to choose from like bingo's where you check off something you've done according to a specific place or community stereotypes. Find pre-made templates that involve choosing gifs to express your interest such as your favorite Disney characters, foods and colors to share with your followers. Don't forget to tag your friends and send them the blank template so they can participate too!
12. Meditate and Take Up Yoga
Find your inner peace and improve your mental health through yoga and meditation. "I like to use this app called Headspace for meditation and there's a YouTube channel called Yoga with Adrien and she has Yoga videos for different moods like when you're tired or anxious," University of North Carolina at Chapel Hill grad student Natasha Awad said. Keep track of your mental health and dedicate some time to these ancient practices proven to center and improve your mood.
13. Discover New Music
Have a jam-out sesh and find some new tunes to get you through! "I like to use Spotify to find new music. They have a Discover Weekly playlist that selects songs based on my interests. I like to make playlists for specific moods or aesthetics and share them with friends," Fernandez said. If you have some speakers and remote-controlled LED lighting, you can turn the living room into a nightclub.
14. Redecorate your MTV Crib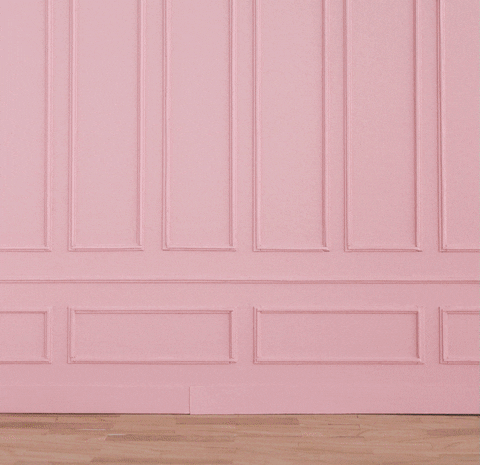 Spending a lot of time in one area can make you really sick of your space. Consider spicing up your crib and redecorating. Move around your furniture, paint your walls and hang up some new posters. Whatever you do, make your space a happy one to chill and work in. It should make staying inside all the better.
15. Online Shop 'til You Drop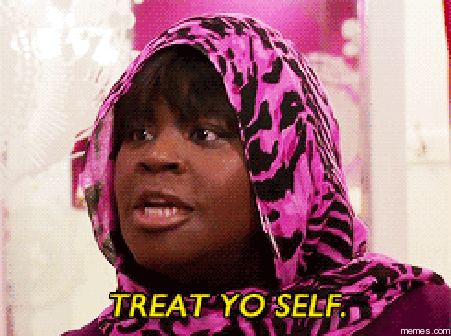 Missing the mall? No worries, you can online shop for now. Easily browse over a selection of stores and find discounts from the comfort of your own home. You can use the Honey browser extension to see if there are any discounts on the clothes you want too. It gives you something to look forward to while you wait for your package and when it finally arrives you can have a fashion show and try some new looks.
16. Play Board Games with your Quarantine Pals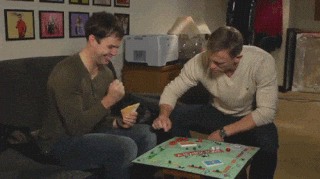 Grab your chess pieces and Scrabble from the closet and challenge your housemates to a fun game. "Monopoly has become an obsession and an addiction. It's so fun and I get to bond with others in my household," Hardesty said. Make it interesting by placing bets or making the loser do a fun dare. Combine games and create something new.
17. Learn to Play an Instrument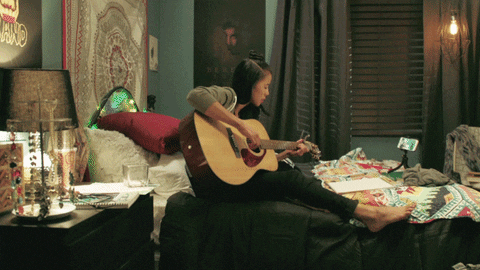 Have an instrument lying around that you never actually learned to play? Now you finally have the time! "I like playing the guitar because it's quite an investment. There's a lot to do and a lot to learn from chord shapes to overall theory. It also requires a lot of dedication," Florida International University freshman Kevin Arias said. Tons of free music sheets exist online and YouTube tutorials to guide you. Dust off your instrument and learn to make some sweet music.
18. Invest in a Master Class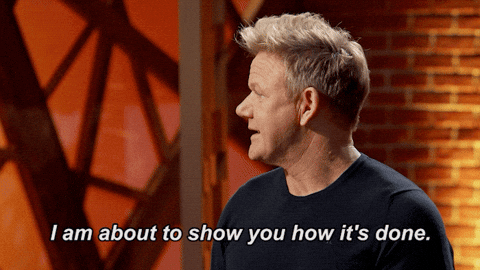 Imagine going to your online classes except they are taught by the most successful people in the world. You can learn business skills with the CEO of Disney, learn to write from James Patterson and Margaret Atwood or learn about acting from Natalie Portman. "I have a master class by Gordon Ramsey and I like to follow along and cook everything and feel like I just prepared myself a five-star meal," Fernandez said. Gain experience on what you're passionate about from the very best.
19. Knitting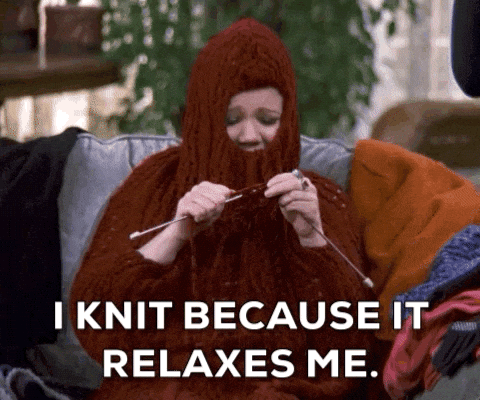 Don't worry–knitting isn't just for grannies. "I've recently picked up knitting because it's really relaxing and therapeutic," Florida International University sophomore Ricardo Perez said. Once you get the hang of it, you won't stop. Take some time and make blankets, scarves and sweaters to give out as gifts or keep for yourself!
20. Watch New Anime or Read Manga There are tons of anime to choose from and lots of fun worlds to get lost in. "I love watching anime. I have watched almost 200 episodes of this anime I've been meaning to watch for a year," junior at Florida State University Nicole Abuid said. You can find a wide variety of anime on Crunchyroll. Check out Jojo's Bizarre Adventure and Hunter X Hunter. Hop on Zoom with a friend and share your screen and you can delve into an anime show together.
21. Have a Chat with a Loved One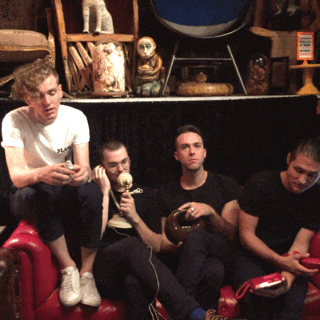 During these tough times, you should make some time to check up on your loved ones. Calling a friend and asking them how they're doing can really help improve their day. "I've been communicating with family members and friends through Zoom and Facetime. It's great to just talk to people during this time," Florida Atlantic University junior Jovanni Toussaint said. Feeling isolated and lonely? Your friends probably feel the same. Pick up the phone and spread some love!
22. Read Some Interesting Articles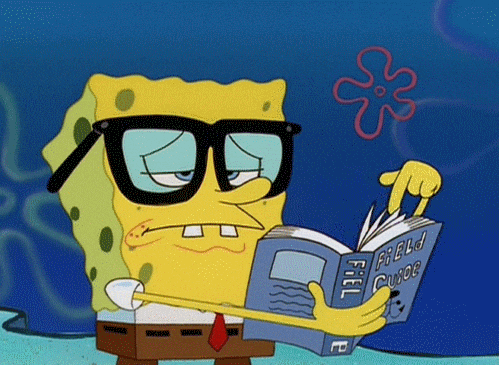 Hop on the internet for some great reads. With tons of online articles to choose from National Geographic to the New York Times, check some out and stay informed. "I've been reading interesting articles, it's a great way to pass the time and I learn new things about animals and people," Jovanni said. Check out some articles on College Magazine made for college students. Browse our website and learn how to get a job right out of college or discover what major is right for you.
23. Read or Listen to a Good Book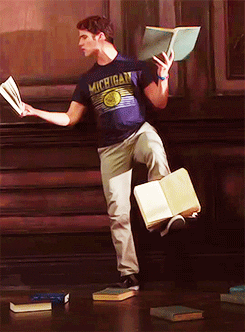 Find an exciting book to get lost in and travel without leaving your home. Goodreads helps you discover just what book or book series to invest your time in. They give you recommendations based on your interests and provide reviews. Don't feel like reading? You can get Audible and listen to a book on your phone while doing other things on this list.
24. Do a Photoshoot
Put on your best outfit, do your make up and put together your own photoshoot. Get creative and set up an aesthetic looking space to go with your outfit. Take your mirror to your backyard and get a unique mirror selfie or use an empty frame and recreate the Mona Lisa in real life. You can look on Instagram and Pinterest for some great photoshoot ideas to recreate. Grab your camera and get snappin'.
25. Work on a Puzzle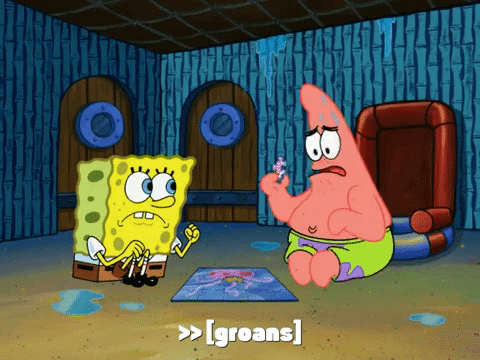 Order a puzzle with over 500 pieces and you can spend hours with a loved one piecing it together. Known for being both strategic and calming, solving a puzzle may just cure your boredom. With all kinds of puzzles to choose from you can find one for any interest and you can glue it to a piece of cardboard and hang it up in your house when it's completed…or take it apart and do it all over again!
26. Plant some Plants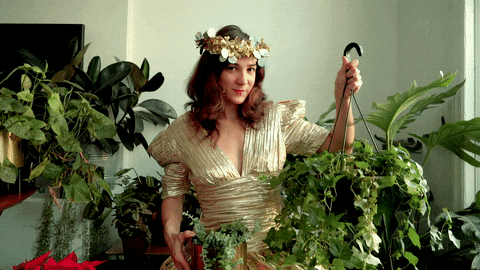 Have a green thumb? Start a mini garden in your backyard and plant something! Research ways to plant a fruit or veggie from stuff in your own kitchen. For example, you can peel the skin off of a strawberry and put it under soil and begin to grow your own. Remember to tend to your garden regularly and send plenty of good vibes.
27. Try a New Hair Color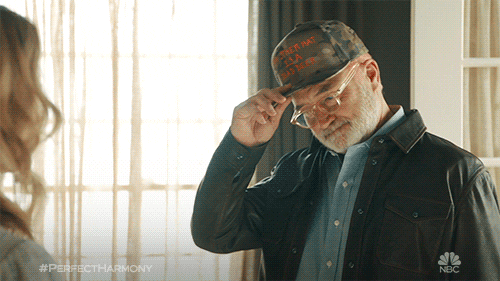 Have you always wanted to try a new hair color? Quarantine equals the perfect time to make some new aesthetic choices you may or may not regret. You can order some hair dye off of Amazon, but we recommend you do your research before doing anything impulsively. Read articles and watch videos by real certified hairstylist and find out the best way to get the unicorn hair of your dreams.
28. Teach yourself do a split
Have you always wanted to do a split? Check out the millions of videos circling around for stretches you can do every day to slowly get to a split. It takes a couple of days, but if you're consistent you might be able to finally do a split by the time quarantine is over. Grab a mat and get started.
29. Make a Cocktail
With tons of cocktails concoctions that exist on the web, there are lots of new drinks to learn and enjoy. "I taught myself how to make a margarita recently and I want to learn how to make an apple martini next!" senior at Florida International University Sadie Hernandez said. Check out Tipsy Bartender and How to Drink on YouTube–they make awesome tutorials for every cocktail imaginable like this video that teaches you how to make the drinks you can only buy in Disney's Star Wars Theme Park in Orlando.
30. Give Yourself a Mani/Pedi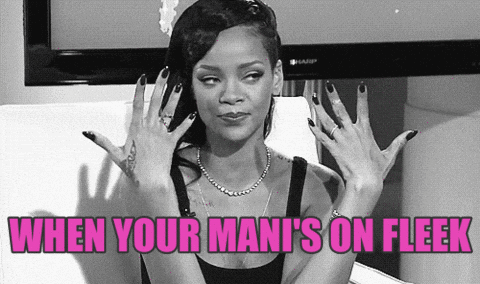 Keep up the self-care and pamper yourself even if you have nowhere to go. Dip your fingers in a bowl of warm water for 5-10 minutes and put olive oil on your cuticles to lock in moisture. Pick a color that describes your mood or paint each of your nails a different color. No wrong answers here. Look on Pinterest for inspo and try a crazy nail design.
31. Go for a Drive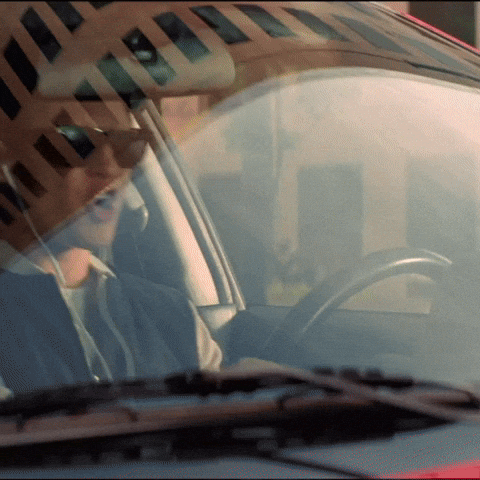 We know staying inside can get you a little down. Go for a drive around the neighborhood and listen to some music. It allows you to clear your head and experience something other than the four walls of your house. Don't have a car? Go for a stroll. But remember to stay clear of other people you might pass by.
32. Start Planning your Post-Quarantine Party

Everyone wants to go crazy after quarantine. Take this time and plan a killer party or outing for you and your friends once this is all over. Maybe you want to take a trip to the beach or just go see a movie… either way, keep your list of post quarantine activities in a journal so you can refer back to it.
33. Order Take-Out from your Favorite Restaurant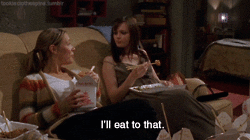 Support local business and order in from your favorite restaurant. If you don't feel like cooking, search up what businesses are still up and running in your area and order take out. As a bonus, it allows you to go for a little drive. Make sure to wear a mask and gloves when you pick up your food and wash your hands thoroughly before you eat.
34. Have a Picnic in your Backyard or Living Room
Grab an old bed sheet and some pillows to get some sun while you munch on your favorite foods and listen to music. Invite other members of your household to join in and help make some tasty treats to enjoy in the outdoors or hop on a call with friends while you lay on your back and stare at the clouds.
35. Learn How to Play Poker
If you have a standard deck of cards and some gold fish to use as poker chips, you're ready to go. Watch this tutorial and start playing with your housemates.
36. Learn to Skateboard or Roller-Skate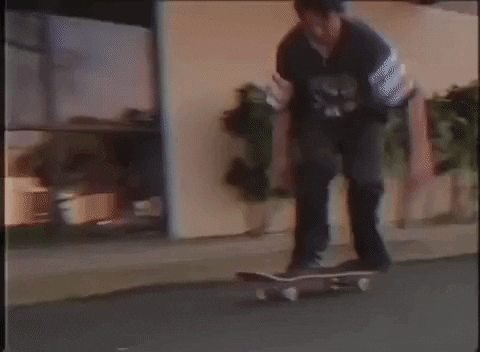 Have you always wanted to learn to ride a skateboard or roller-skate? Go out in your driveway and practice, practice, practice. If you're already a pro, try teaching yourself some new tricks and make some cool videos to post.
37. Listen to a Podcast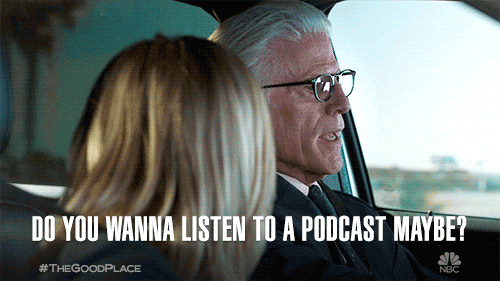 Listening to a podcast is great for personal growth and development or just for mindless entertainment. "For Vlog Squad fans, I recommend Heath and Zane Unfiltered or Views with David Dobrik and Jason Nash. They crack me up with every single listen and it really helps me unwind," University of Florida senior Vanessa Vazquez said. You can discover all kinds of podcasts on Spotify and Apple Podcasts.
38. Karaoke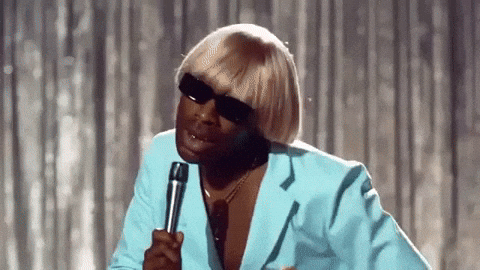 You don't need a karaoke system to enjoy this one. Simply search any song into YouTube followed by the word 'karaoke' and find hundreds of videos with only music and lyrics to follow on the screen. You can practice your singing skills or compete against other members of your household.
39. Do a Face Mask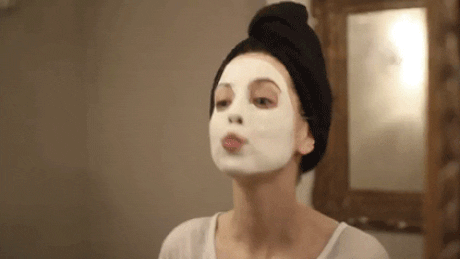 Face masks are easy and inexpensive to make and leave your skin feeling flawless. Have redness? Try mixing honey and turmeric. Feeling rough? Try mixing honey, sugar and olive oil. Give your skin some love and make one out of the ingredients in your kitchen.
40. Try New Makeup Looks
You can find endless tutorials on YouTube and Instagram for crazy and casual makeup looks to try. Start improving your makeup skills today — all it takes is a little practice. Check out Nikki Tutorials and Jeffrey Star for bold, advanced looks and Michelle Phan and Desi Perkins for more minimal/everyday looks.
41. Try a New Hair Style
If you want to try something new with your look, play around with styling your hair differently. Learn the dozens of ways to braid hair and try your hand at all the popular trends like the "model ponytail," often sported by Bella Hadid and other models. Grab some hair gel and hair spray, and get creative.
42. Take a Bubble Bath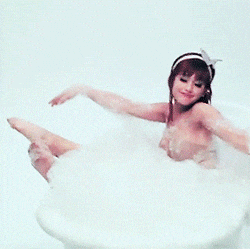 For a relaxing night, try a soothing bubble bath–you don't need anything fancy. Light a candle and pour some body wash in the tub while it fills up with water. If you have a bath bomb lying around, toss it in and watch your bath fizz up and change color. Read a book or just vibe out to music. Combine this step with numbers 30 and 39 and you can have a whole spa night.
43. Have a Dinner Date with your Significant Other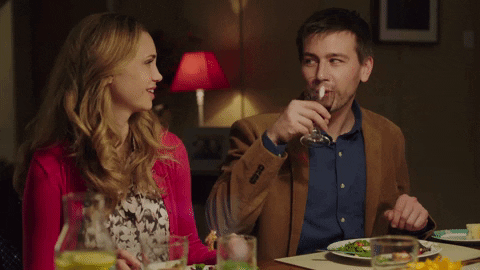 Stuck indoors with your significant other? Plan a romantic date at home! Cook a fancy dinner together and set up the dining room table with candles for mood lighting. Put on something nice and enjoy a glass of wine and chat. Then, you can head to the living room and watch a movie to top off the night.
44. Make a Website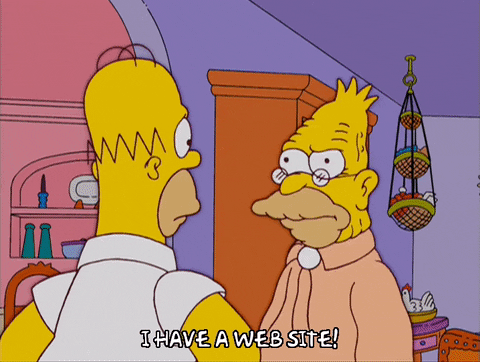 Lots of students are making professional websites to include in their resumes. Use websites like SquareSpace and Wix to design an amazing website and include all of your accomplishments and current projects. Start a blog and begin writing articles or use it to sell merchandise from your artwork. In the world of technology, it pays to have a website.
45. Dance (or Play Just Dance)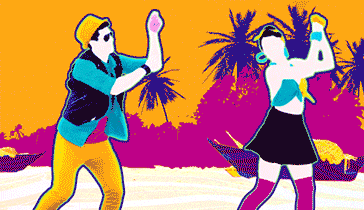 Burn some calories and learn some new moves. Check out some YouTube videos to teach you some routines, but if you own a system to play JustDance 2020 on, challenge a housemate and see whose moves can win awards.
46. Host a Virtual Happy Hour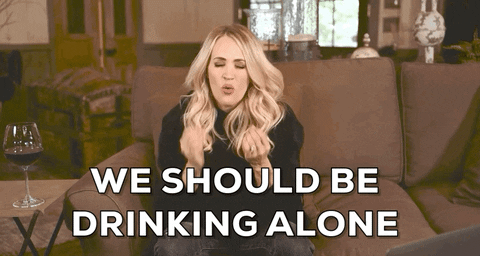 Set a date and time with your friends and coworkers, and have happy hour on zoom. "I've been having virtual happy on hours on zoom and it's really fun. I've been doing it with my coworkers and everyone's just chilling in their homes catching up," Awad said. Combine this step with number 29 for a fun-filled night.
47. Play Card Games with your Friends Online
Cardgames.io is a great website that allows you to play card games like Cards Against Humanity with your friends from a distance. Simply pick the game you want to play, send the link that pops up to your friends and hop on Zoom, FaceTime or Skype so you can talk and play at the same time.
48. Play Pictionary with your Friends Online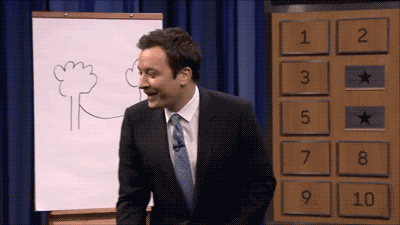 Skribble.io is another awesome website that allows you to play Pictionary with your friends. Hop on a Zoom call, give yourself a wacky username and start drawing. The players that guess the fastest win.
49. Keep a Dream Journal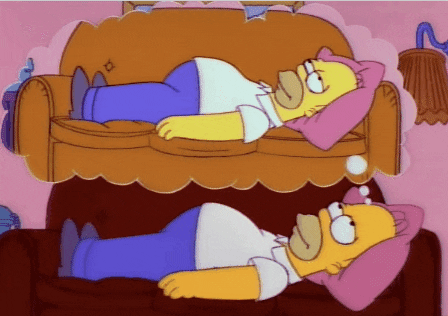 Do you have vivid dreams? You should consider keeping a dream journal. Just remember to start jotting it down as soon as you wake up. This can bring some insight into your mental state. You can also brush up on dream theory and learn what some of the crazy stuff in your dreams mean. For example: seeing the moon in your dreams can symbolize love and longing–so who are you crushing on? Salvador Dali used dreams to inspire his surreal paintings, so maybe you can use your dream journal to inspire a book or painting of your own.
50. Legos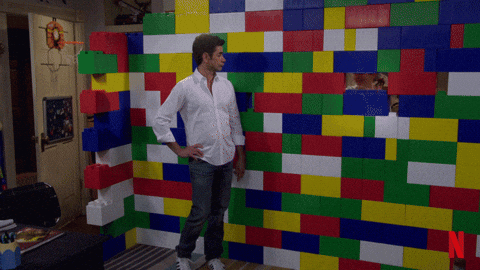 Ever wanted to build a model of the millennium falcon? How about a model of the Cinderella castle at Disney? Try your hand at making something out of Legos. Follow the model instructions or build your own thing, there are no wrong answers. Grab a housemate and you could easily spend hours making one of these models.