It's been nearly three days since Cincinnati's Bunbury closed its gates, and Instagram's users are still shamelessly blowing up the festival's hashtag. Why? Because it rocked that much. Grammy winners Fun. (yes, the period is supposed to be there) blasted thousands of adoring fans with confetti and giant neon orbs. The National's Matt Berninger literally walked off stage and into the audience's hands. One lucky girl crowd-surfed atop a giant blowup whale to MGMT's "Time to Pretend."
And this was only the festival's second year. Ticket sales have already been announced for 2014, and it's no doubt the event is gaining momentum — and rapidly. Here are five reasons why you shouldn't miss next year's festival.
1. The lineup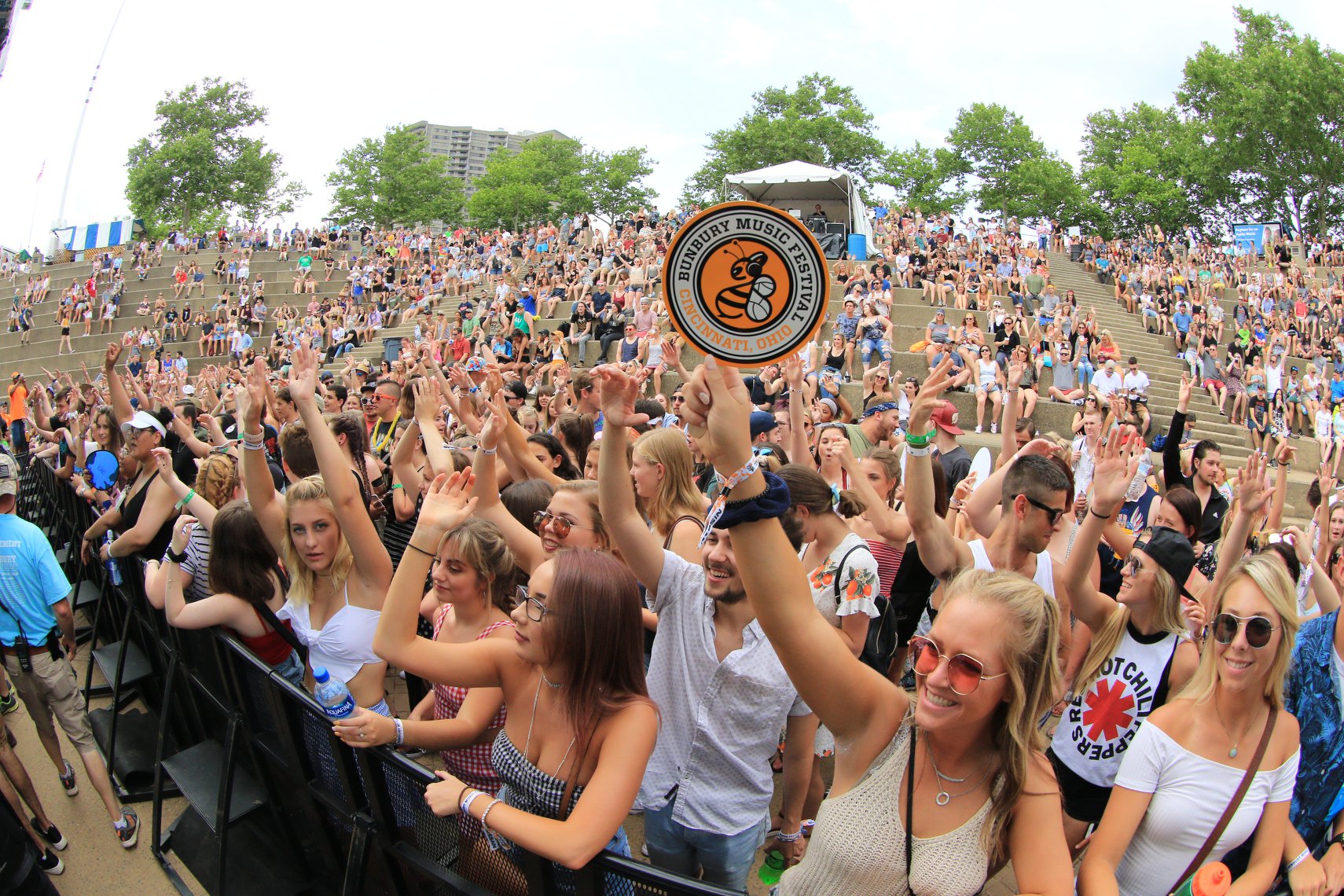 Though Bunbury is a mere toddler in a world of grown-up festivals, it's certainly already proven its capacity. Festival organizers were able to score Death Cab for Cutie, Weezer, Jane's Addiction, O.A.R, Manchester Orchestra, Gaslight Anthem and Minus the Bear (and that's only naming a few) in its inaugural year. This year, diverse headliners Fun., MGMT and Cincinnati-based The National drew enormous crowds. Here's to even bigger and better in 2014.
2. The location
The festival consists of six stages located on the edge of Cincinnati's skyline, snuggly situated along the Ohio River. Having the freedom to leave the festival and be in the heart of downtown is a huge perk compared to festivals located far from civilization. Also, the riverbank provides a great breeze and plenty of things to look at if you're tired of looking at bands.
3. The eats and drinks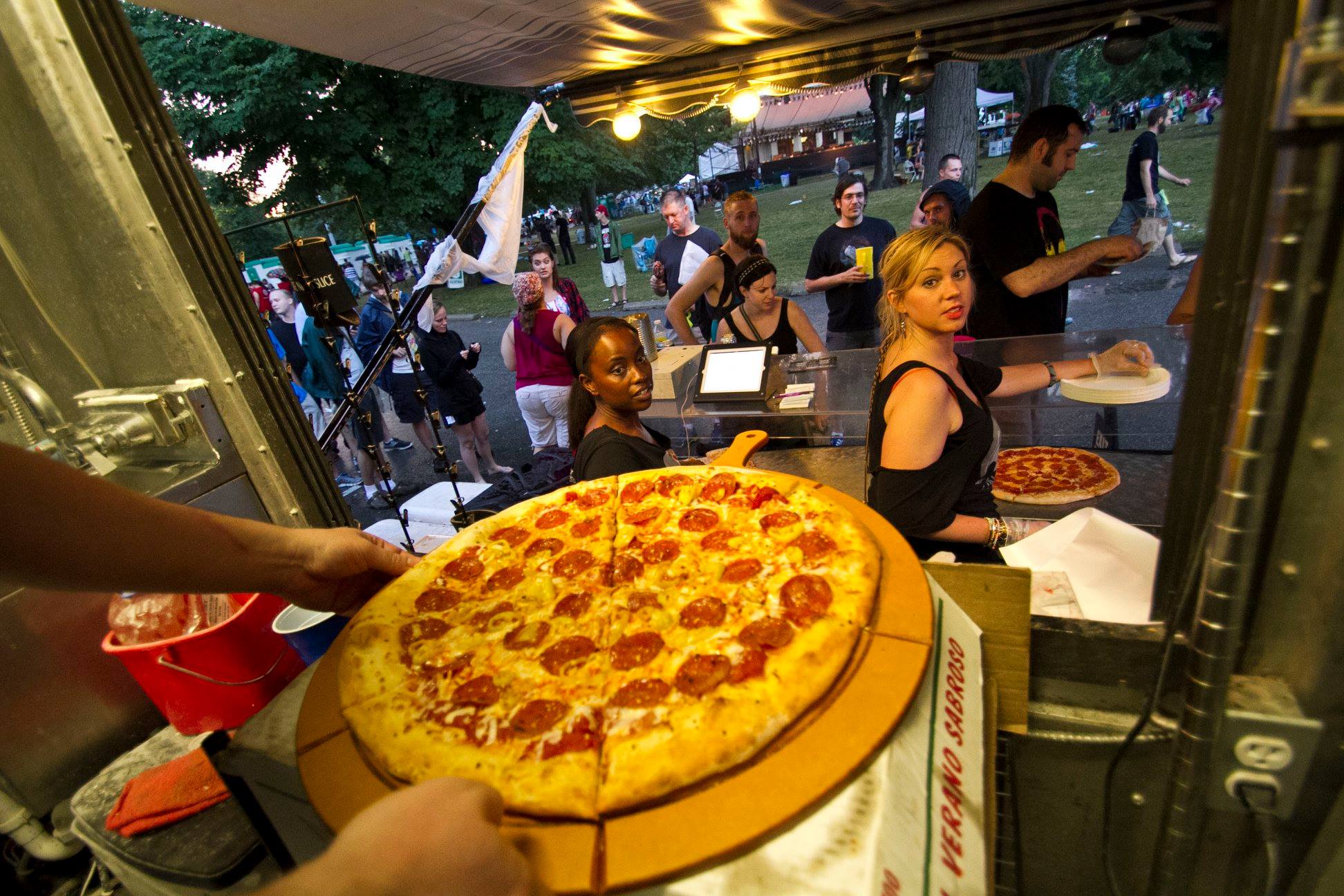 Delicious food trucks lined the sidewalks of Yeatman's Cove, providing options for festival goers of all tastes. I couldn't stop thinking about the tangy fries I had from Kalamata's Greek Grill on Friday, so anyone want to guess what my first stop was on Saturday? For the 21+ crowd, Bunbury featured a Craft Beer Village and any mixed liquor drink your heart desired (a significant step up from last year's lone option of Red Bull and vodka).
4. The people
https://www.youtube.com/watch?v=yh8rBPfu-do
Last year, I was astonished by how mellow the crowd was. Though the festival's attendance was up approximately 50% from 2012, the mood remained pleasant. I only witnessed one account of crowdsurfing (mentioned above—and I mean, really, can you be annoyed by a girl ecstatically riding a giant whale?) Moshing was nonexistent. Amongst thousands of jumping MGMT fanatics, my toes didn't get stepped on once. I even saw a guy arrested for admiring their set from atop a tree. That might've been a little much, but I have to hand it to the Cincinnati 5-O for keeping Bunbury friendly.
5. The magical moments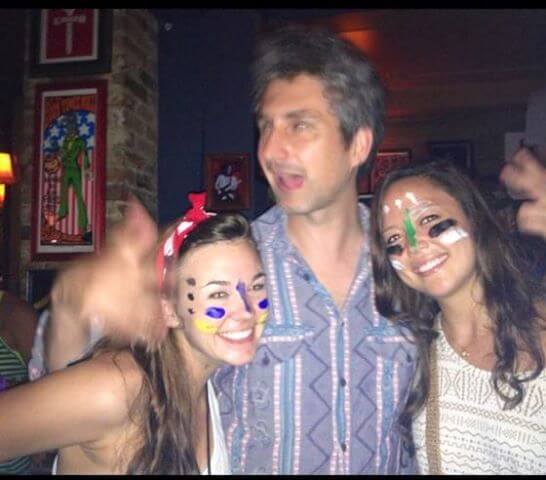 As lame as it sounds, my weekend was bursting with these. Making a last minute stop at Meijer to buy a $2.00 pack of face paint proved to be the most priceless decision of the weekend. My friend and I painted at least 20 peoples' faces during MGMT's set (only to later find many of them posted on Instagram — talk about a small world). I wildly screamed the lyrics along with Tegan and Sara. Watching a father teach his 2-year-old son to dance to Black Joe Lewis melted my heart. I'll always have the blurry iPhone photos to remind me of the aliveOne after-party in Mt. Adams packed with notable names and great strangers (seriously, we danced with members of MGMT — see below for proof). Cheers, Bunbury. I'll definitely see you next year.