Trailblazers push the boundaries of their industry to forge new paths for generations to come. They're sparking innovation with every note. From education to performance to technology, The NAMM Show gives these unique individuals a platform to connect and inspire thousands. If you're lucky to attend The 2020 NAMM Show, you'll be rubbing shoulders with these trailblazers. These 10 music professionals give us once-in-a-lifetime performances, fresh insight and most importantly, a new interpretation of the music industry.
These 10 music trailblazers are changing the conventional ways we think of music every day.
1. Laura Escudé
If you can't wait to learn how to succeed in business at The 2020 NAMM Show's Career in Music Summit, don't miss Laura Escudé. An innovator, musician, entrepreneur and live show designer, Escudé truly exudes what it means to be an artist. Her unique perspective of technology as a companion to music in sound and display has aided her in designing shows for Kanye West and Jay Z. With her lengthening list of accomplishments, Escudé's impact has had a ripple effect on the next generation of artists. "I'm always thinking about how I can share and give back to others, whether they are just starting their journey or somewhere along the path toward stardom, where one can start to question whether or not it's the right thing for them," said Escudé. "As artists and trailblazers, this internal dialogue can sometimes derail us from taking massive action or stepping into the next version of ourselves that we are envisioning. Without mentors or positive role models around us, it can be challenging to trust that this next step is there waiting for us." As Escudé continues to overcome limiting beliefs, she encourages and aids others in doing the same.
2. Rob Dietz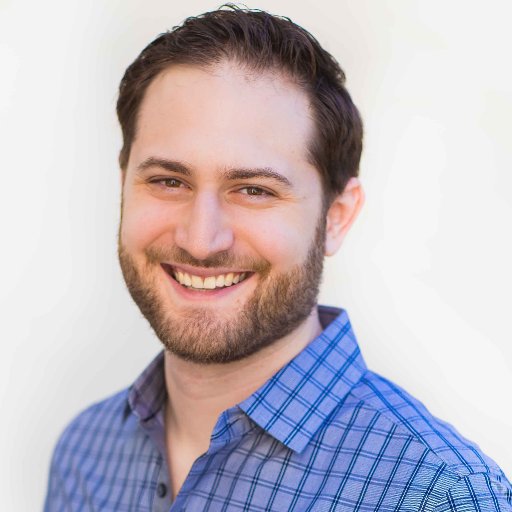 Who better to judge the 2020 NAMM Show's A Cappella @ NAMM Contest than someone who's worked with Pentatonix, Streetcorner Symphony and Traces? Cue Rob Dietz. An established and well-recognized producer, composer and performer, Dietz has been arranging, performing and teaching contemporary a cappella music for over fifteen years. His profound admiration for a cappella education even extends to his current involvement with many a cappella centered education initiatives. Just check out the A Cappella Academy (which he co-founded) and Legacy, a Los Angeles based youth a cappella community. Legacy has received high honors in many competitions including the Los Angeles A Cappella Festival's Scholastic Competition and the Finals of the International Championship of High School A Cappella at Lincoln Center. When it comes to judging a cappella, Dietz looks for groups who tune and blend, but most importantly, engage an audience. "Energy, facial expression, and dynamic body movement are all things that I often see in the top-tier groups, and it's something I'll definitely be looking at in judging!" Dietz said.
Check out ScatterTones, winners of A Cappella at NAMM at The Grand Rally for Music Education featuring Bobby McFerrin and Gimme 5 as well as Acasola, Random Voices, and Resonance on the Pioneer Arena Stage at The 2020 NAMM Show!
3. India Carney
India Carney dazzled the celebrity judges when she took the stage of The Voice in season eight and ignited a flourishing music career. Now, she will be returning to her a cappella roots as a judge for The 2020 NAMM Show's A Cappella @NAMM contest. Before her big break on NBC, Carney performed with a competitive collegiate a cappella group for four years. "This journey has been so amazing for me," said Carney. "I'm able to look back on things and really appreciate my growth, and continue to be excited for the growth and opportunities to come." With her refined and versatile vocal skills, Carney has sung for Christina Aguilera, Lady Gaga and Jason Derulo. On top of that, she's performed on the musical theater stage for a number of productions including Jay Sheib's Carmen, AIDA and A Chorus Line. She is also partnering with Phrased Differently, an independent music publishing, production and artist development company, so stay tuned to what you'll be seeing from Carney next.
4. Joe Solo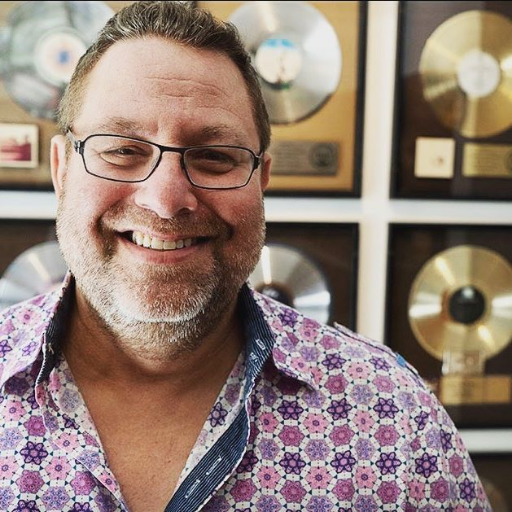 Producer, songwriter, composer and The 2020 NAMM Show 10th time TEC Tracks keynote speaker, Solo has been trailblazing every step of the way. He has made it his career to help aspiring musicians and artists achieve their dreams and succeed in the industry. While most well-known for developing Grammy-artist Macy Gray who hit double platinum with her debut album, he has also recorded with music royalty such as Sheryl Crow, the Black Eyed Peas, The Roots, the Foo Fighters and Quincy Jones. He now owns his own multi-media, record label, publishing, artist development and record production company, Joe Solo Music+Entertainment Inc. He coaches and inspires rising artists through the Music Success Workshop Division where he arms them with the knowledge necessary to navigate the music industry and ultimately find success. Don't miss Joe's TEC Tracks keynote at The 2020 NAMM Show!
5. Heather Noonan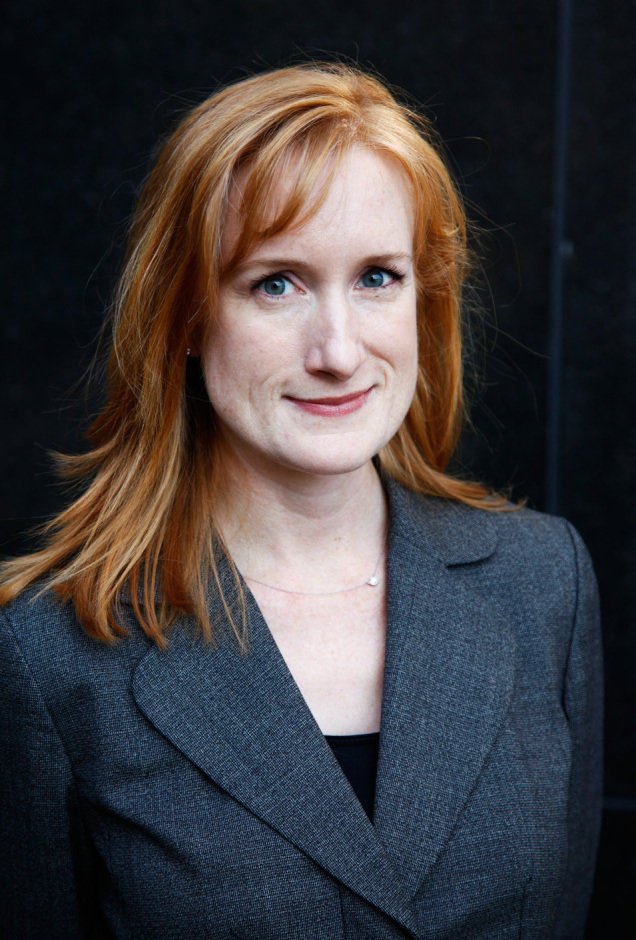 When you think of the music industry, your mind probably immediately goes to your favorite artist. But did you know there's a whole political side to the industry that keeps music and music education alive and accessible to underserved communities? Heather Noonan represents the importance of that side as the Vice President of Advocacy for the League of American Orchestras; a national service organization to advance the experience, support the people and champion the contributions of orchestral music. Noonan represents orchestra before Congress when it comes to education reform, government arts funding, nonprofit policies and more. She uses her passion and overt optimism to drive change. "Whether seeking policies that spark charitable giving, visa and travel rules that support international cultural exchange, or education reforms that breakthrough systemic inequities, I'm inspired by finding common ground in unexpected partnerships across interest areas, and supporting opportunities for artists, students, and arts leaders to make their voices heard," Noonan said. She's a trailblazer in making music education a priority. "I believe that learning in the arts will be even more valued in the coming years for uniquely developing in young people the deeply human skills of empathy and compassion that are truly essential in both work and community life." You can catch up with Heather Noonan at the Nonprofit Management Institute at The 2020 NAMM Show.
6. Bobby McFerrin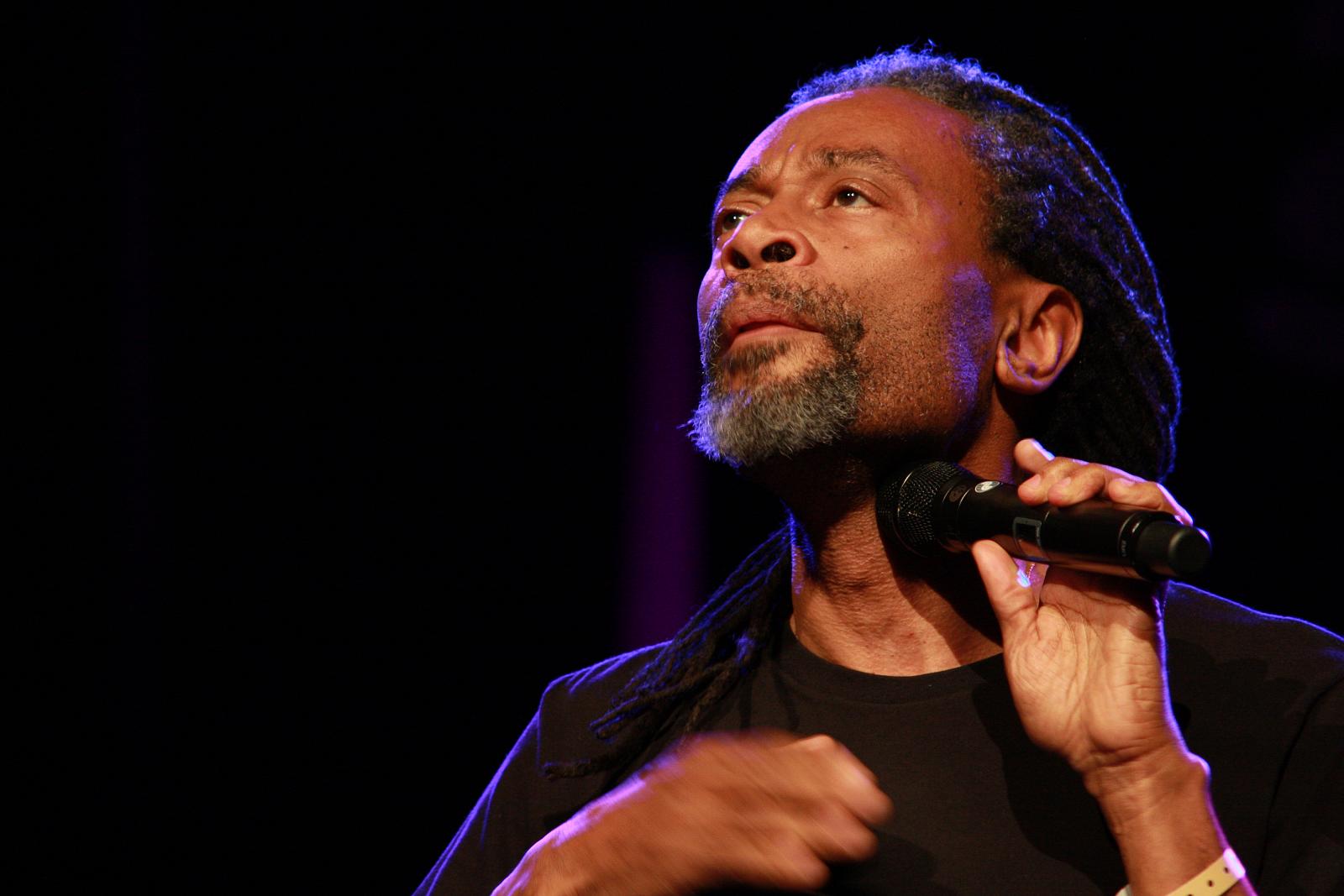 Conventional is not a word used to describe Bobby McFerrin. At a young age, he was exposed to a world of varying musical genres that have since been ingrained and assimilated in him. Because of his exposure, diversity, range and impeccable improvisational skills, McFerrin constantly defies the music industry with his creativity. Although most notably recognized for Don't Worry Be Happy, which he both sang and wrote, he is also known for his performance art type compositions. He masterfully uses audience participation in an engaging and inventive way to create these unique experiences and performances. McFerrin continues to create new ways to explore music creation and performance that don't confine to the normal conventions of the music industry to inspire new generation of like artists. At The 2020 NAMM Show's Grand Rally For Music Education, McFerrin will give an intimate and innovative performance alongside Gimme5 that will showcase music education's transformative abilities.
7. Dr. Karali Hunter
A celebrated pianist and teacher, Dr. Karali Hunter's entrancing performances and academic excellence make her a force to be reckoned with. She will be leading a performance at The 2020 NAMM Show's "Roomful of Pianos," which features 100 pianos played by pianists from around the country. Hunter is a multi-prize winner of the StAR Award and the Oscarson Grant from BYU, not to mention she was also elected to the President's Leadership Council of BYU in 2007. Hunter's students follow in her footsteps of success with a long list of crowning achievements. "I have always preached to my students that in order to make anything in this business really work, you have to do what feeds you both as an individual and as a musician," Hunter said. For Hunter, the founding of the Hammer & Strings Conservatory feeds her as both a teacher and musician. There, she works with like-minded students who energize her and she is able to extend her influence without overstretching. "My advice to other artists is to be true to what feeds you as an individual and musician first, and then worry about a way to monetize it. As you do this, you will attract people and opportunities that match up with your ideals and you'll avoid burn-out," Hunter said.
8. Mark Despotakis
With 10 years of teaching music education, Mark Despotakis moved on to the role of Director of Market Development at Progressive Music. At The 2020 NAMM Show, Despotakis will share his years of experience with GenNext college music students. Using his insider knowledge as a member of The NAMM Young Professionals Board of Directors, the National Association for Music Education's Advocacy Leadership Force (NAfME) and the SupportMusic Coalition Steering Committee, he'll dive into getting you your first job and making lasting connections within the music industry. Including his marketing role, Despotakis' career focuses on advocating for music education. Despotakis leads statewide advocacy and public policy efforts in Pennsylvania with the Pennsylvania Music Educators Association. He may not be a music education teacher anymore, but he never stops pushing for its continued importance and funding for future generations. Check out Mark's GenNext-College Music Society session at The 2020 NAMM Show.
9. Ann Handley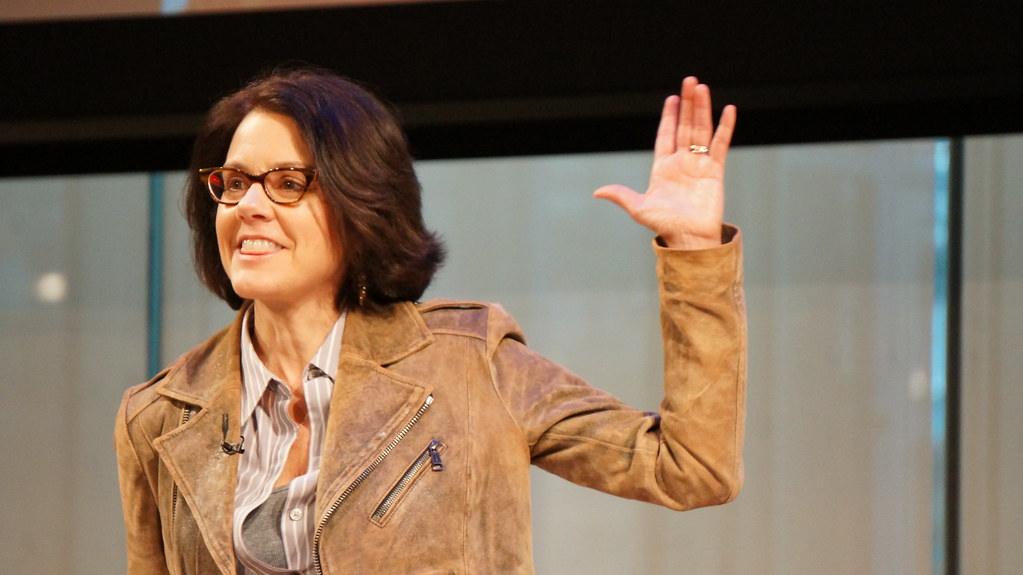 When it comes to effective marketing strategies, Ann Handley knows best. A Wall Street Journal bestselling author, Chief Content Officer of MarketingProfs, LinkedIn Influencer and worldwide speaker, Handley knows all there is to know about marketing. Catch her at Friday's NAMM U Breakfast Session as she shares her expertise during her presentation, "Transformative Marketing: Strategies for the Next Decade." Handley takes on the fast-paced, modernized version of marketing and media trend for 2020 and explains why fast isn't always best. Her knowledge and real-world experience bring fresh yet vetted ideas to the forefront of a social media manic business model. While her ideas may seem against the grain, she sets a precedent for aspiring business leaders, entrepreneurs and professionals that different ideas yield better results.
10. Sarah McLachlan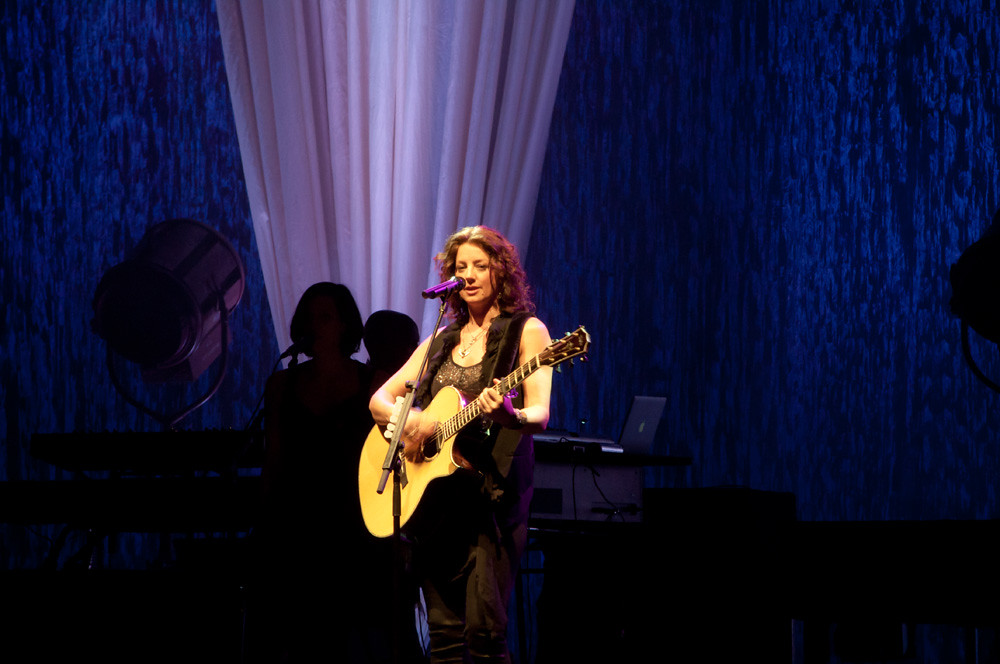 Ready to cry to in the arms of an Angel at this year's NAMM Show? Sarah McLachlan has sold over 40 million albums worldwide, won two Grammy Awards for her album Surfacing, has a hauntingly beautiful voice and, yes, penned the number one track destined to make you shed a tear (or a million). In addition to her success as an artist, McLachlan is a trailblazer in music education. The Sarah McLachlan School of Music in Canada–McLachlan's home country–opens its doors to the at-risk children and youth in Vancouver, Surrey and Edmonton. The school is a non-profit funded completely by McLachlan's foundation and teaches its students the music and life skills necessary to grow socially and emotionally. This school fosters kids' development in a safe, stable environment while providing them with an engaging and creative outlet. McLachlan's foundation, in funding the school's entire existence, opens so many doors for thousands of students that otherwise would remain closed. Catch her performance on January 16th at The 2020 NAMM Show and see what it means to be a true advocate for music lovers everywhere.
*Note you must qualify and be registered for a NAMM Show badge to attend these events. See full event and education schedule here. Register today!