Women belong in the House… of Representatives that is. For far too long, the political landscape has been dominated by men. Just look at Congress. Did you know women currently hold less than 24 percent of seats in Congress? Here at College Magazine, we want to even the field. With help from partners like the Human Rights Campaign, Emily's List and She Should Run, we want to inspire, encourage and coach young women across the country to run for office. One way to do that? Shine a light on all the strong, confident and capable women currently kicking ass and declaring their ambition on a daily basis.
Check out interviews with 30 powerful women leaders paving the way for women in politics.
Nicole Gallaway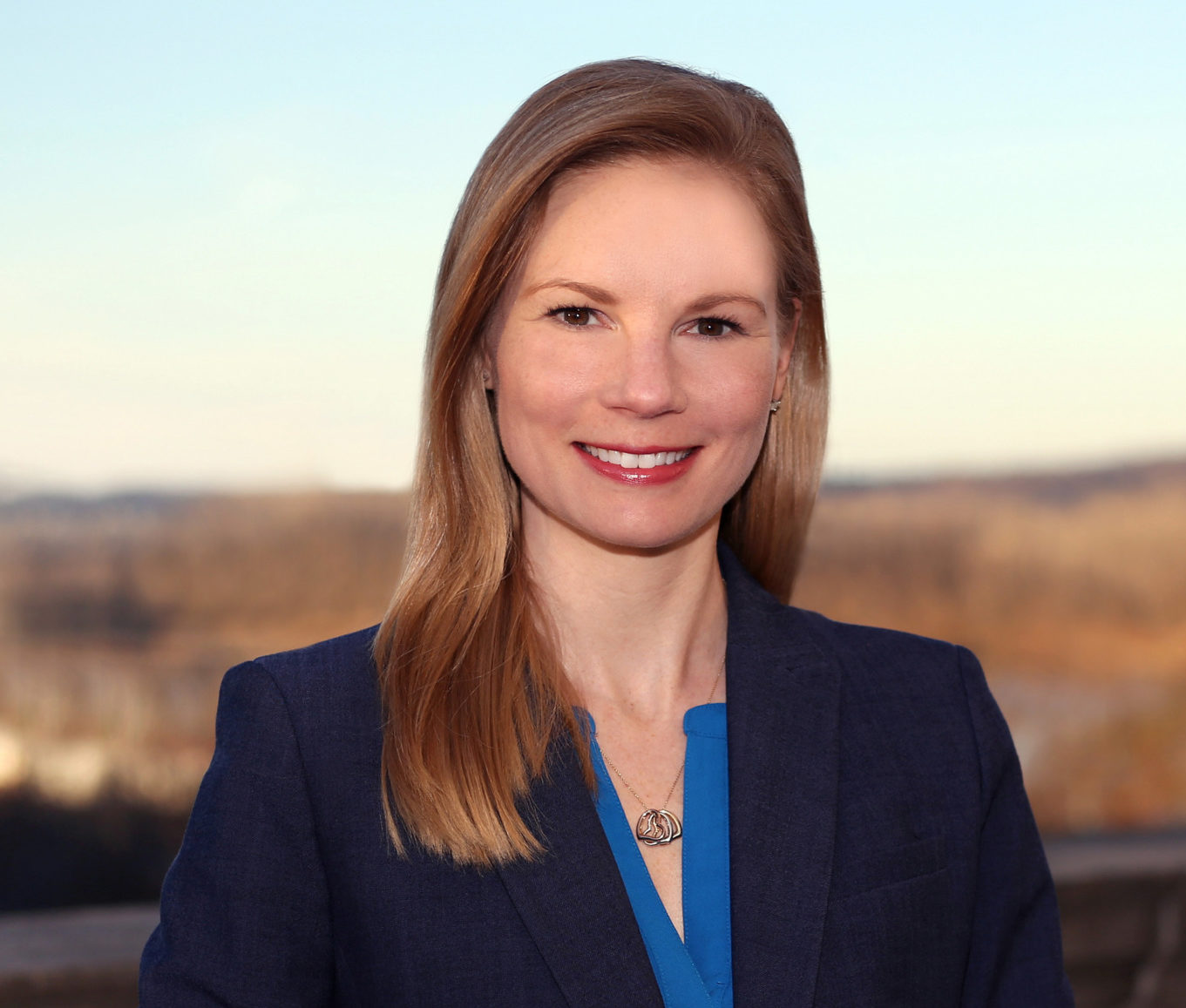 Missouri State Auditor Nicole Galloway never expected to run for political office, but she's always loved two things: math and serving her community. It wasn't until the Treasurer position opened up in Boone County, Missouri that she realized she could combine the two by running for public office. As a CPA and Certified Fraud Examiner with degrees in applied mathematics and economics, she's dedicated herself to making sure every taxpayer dollar is put to fair use during her time as Auditor. Now, she's running for Governor of Missouri.
Tammy Duckworth
Certain moments in our lives forever shape how we tackle the future. For combat veteran and Purple Heart recipient Tammy Duckworth, that moment happened in 2004. Duckworth deployed to Iraq, where her Blackhawk helicopter was hit by an RPG and she lost both her legs and partial use of her right arm. While recovering at Walter Reed Medical Center, Duckworth started getting involved in politics to support her fellow soldiers on and off the battlefield. And now she serves as a U.S. Senator focused on veterans' affairs.
Gwen Graham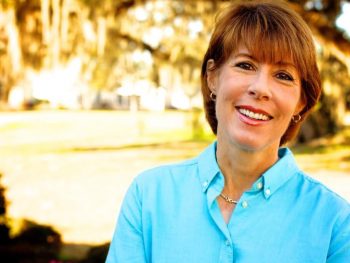 Florida representative Gwen Graham is a former self-described "stay-at-home mom." She got involved in politics at an early age, thanks to her dad Bob Graham, who was the Governor of Florida from 1979 to 1987. Graham is ready to have that title herself. She's not afraid to get out in the communities and connect with the people of the state and wants to expand the voices for all the constituents in Florida. She knows that when more women run for public office, the more they'll be inspired to vote.
Barbara Bry
There's no one way to break the glass ceiling. Barbara Bry capitalized on her political aspirations by running for San Diego City Council in 2016. And now, she's gearing up to run for Mayor of San Diego in 2020. Bry runs a campaign with the conviction and lessons she's learned as a businesswoman and entrepreneur. Bry enters San Diego's mayoral race with a powerful message of progress and unity mixed with the moxie that only a powerful business leader can bring.
Deb Haaland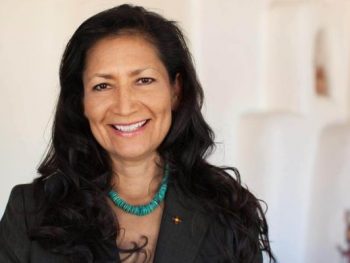 Congress has seen many people come and go during its tenure, but never a Native American woman. That is, not until Deb Haaland, a Democratic politician from New Mexico, broke that barrier. With an extensive background in political activism, including two years as Chairwoman of New Mexico's Democratic Party, Haaland built an impressive resume. Haaland's platform revolves around environmental conscientiousness and affordable healthcare. Her intimate knowledge of New Mexico and its constituents helped secure her the vote in the 2018 general election.
Jordan Sauers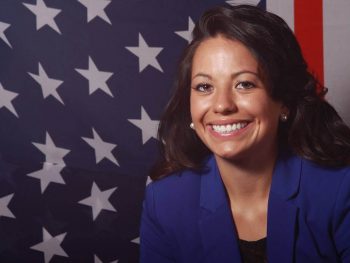 What do you want to do before turning 23? Jordan Sauers became the youngest elected official in Colorado at the young age of 23. Her age doesn't stop her from making big changes in the community she grew up in and loves. Thanks to her education, mentors and the inspiration of other women leaders she became a first-generation Latina graduate in her family. Then she transferred her skills and experience into the elected role as Councilwoman of Northglenn, CO.
Heather Colburn
Heather Colburn will hold your hand. When you decide to run for office she will be there with you every step of the way. She first became involved in politics on Senator Tammy Baldwin's campaign during her time as an undergraduate at the University of Wisconsin-Madison and hasn't slowed down since. After working as a political consultant for the likes of Hillary Clinton and Elizabeth Warren, she continues to push tirelessly towards lifting strong female candidates up into offices where they can make real change.
Holly Mitchell
California State Senator Holly Mitchell, who fights for children, focuses on the little details. When working with colleagues and young women, she brings her years of policy-making experience to the table. She teaches young women who want to get involved in the political sphere to identify the specific, deeper meaning to why they want to get involved and run for office. It's one thing to say that you want to run for office, but for Holly Mitchell, it's most important to know how and why you want a spot at the political table.
Christina Hartman
Sometimes it's about the journey. Even though Christina Hartman's Congressional run in 2016 was unsuccessful, her experience running in a largely red district speaks toward the hope we should be feeling in the democratic political sphere right now. Though things seem to be broken beyond repair, we have a group of women like Hartman leading the charge towards something better, who aren't afraid to say that it is harder for women, there is a double standard, but that we can stand against that because we can do the work.
Sarah McBride
In 2016 Sarah McBride became the first transgender person to speak at a major party political convention. However, her time on stage at the DNC was not her first time in the public eye. McBride learned the ins and outs of local campaigns as a teenager in Delaware and was inspired to run for student body president at American University. After coming out as transgender at the end of her term she became more involved in advocacy and activism for transgender and LGBT rights. Today she is the National Press Secretary for the Human Rights Campaign. As an activist who leads her campus government, she understands the power that college students have when it comes to igniting change in our society.
Toni Atkins
Senator Toni Atkins of California started out behind the scenes. Back when she was in college, she hadn't intended to get into politics. Instead, Atkins focused on healthcare and running a women's clinic after graduation. But after supporting another woman candidate, she learned the ropes of leading a community. Ultimately, she decided to run for office at the suggestion of her mentor, Chris Kehoe. Sometimes it just takes that nudge. Someone just tells you, "You should run." And Atkins did. Her journey from Director of Services at Womancare Health Center to state senator of California centered her focus on issues like women's reproductive rights and transgender rights. Today she has passed legislation to advance both. 
Kara Eastman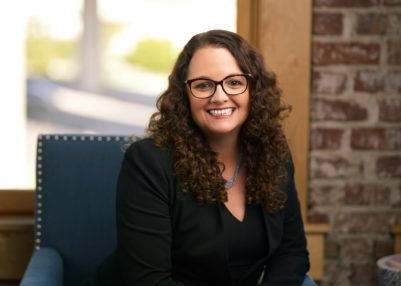 Kara Eastman began her congressional campaign only nine months after her mother passed away, unable to pay the increased balance of her prescription drug. Eastman ran with the "Medicare for All" progressive platform in the traditionally Republican Nebraska and came within 1.9 percent of unseating incumbent Republican Don Bacon. Instead of feeling defeated, she let that fool her fire. Eastman won the 2020 Democratic Primary and is gearing up to face Bacon once more in November. Eastman's background in social work, her drive and her ability to connect with the community has shaped her into a force to be reckoned with.
Danica Roem
What began as a job as a local sports and political reporter turned into a run for local office. Danica Roem started as a journalist writing about local issues in her hometown of Manassas, Virginia. Endorsed by both the Victory Fund and EMILY's List, Roem ran for the 13th District of Virginia's House of Delegates in 2017 and won. Passionate for her community, Roem's platform focused on transportation, education and economic development. She uses her 10 years of experience as a local journalist to create a better, inclusive community for all Virginia residents, no matter their gender identity, race or who they love and worship.
Sara Hernandez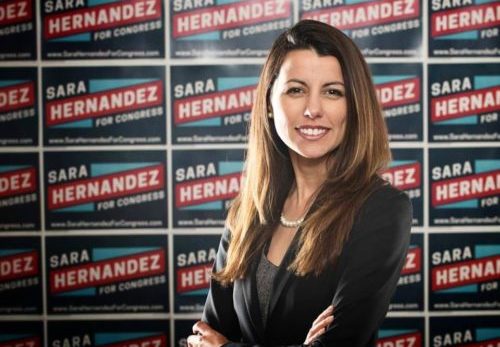 Sara Hernandez fights for the underdog. During her undergraduate years at Duke University, where she studied public policy, her research focused on income inequality in education. She's been a middle school teacher in L.A., the founder of an education non-profit and a civic employee. In 2017, she ran for California's 34th District seat in the U.S. House of Representatives.
Cheryl Kagan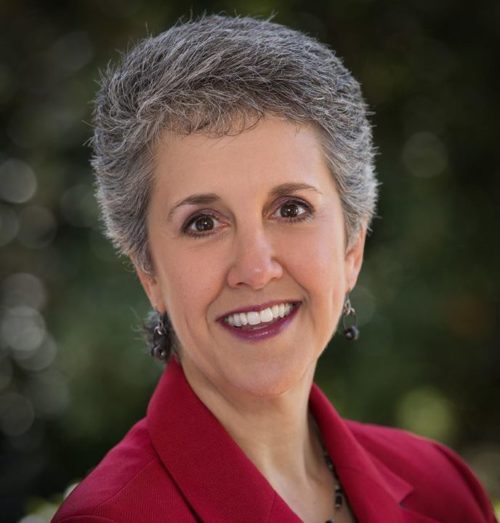 No one dissents quite like Senator Cheryl Kagan. On inauguration day she held an UnNaugural Concert to raise money for many of the causes Trump poses a threat to. Bringing 500 people together the day before the Women's March, in solidarity against a hateful agenda, is just one of the ways Senator Kagan has doubled down to do the work that needs to be done. A firm believer in the power of women's voices to make a difference, she refuses to sit down and stay quiet.
Nury Martinez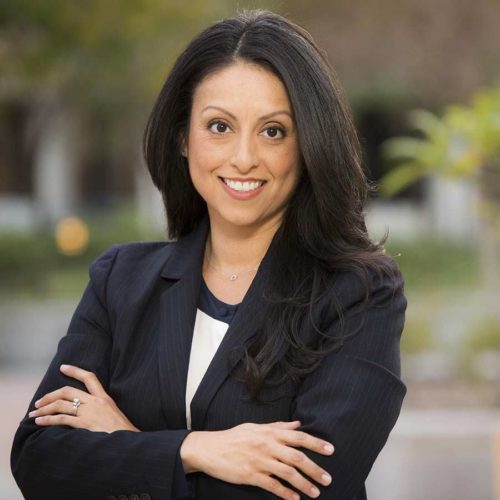 Since elementary school, Nury Martinez knew that she wanted to be in the L.A. City Council. Flash forward to 2013, and her dream turned into a reality. She joined the council as the only female councilmember. She's tackled issues from human trafficking to gender equity in the local fire department. A mother who works hard to balance her family life and career in public service, Martinez knows that her position can inspire young women to run for office. Through programs like her Ready for Women fellowship, Martinez supports these young women and encourages them to make their dreams reality like she did.
Heather McGee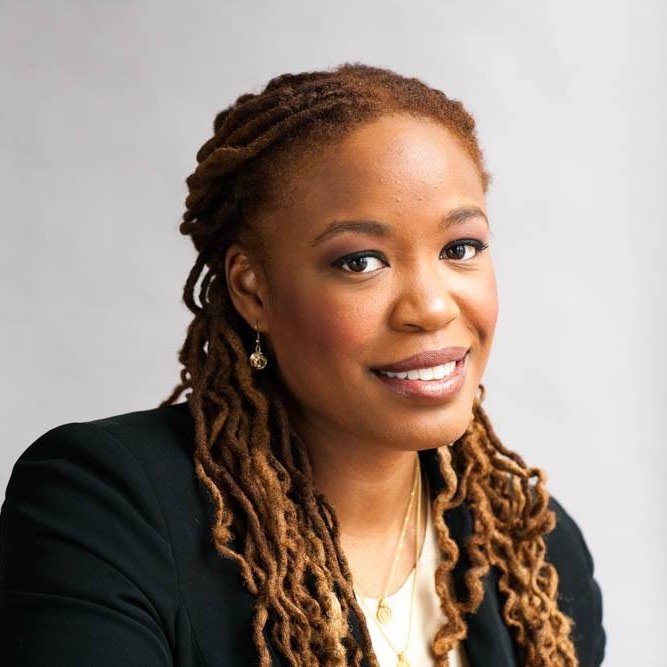 Heather McGhee started at the bottom until she worked her way up to become the President of Demos. Demos, a public policy organization, seeks to build a country where everyone has an equal chance in the democracy and the economy. As president, McGhee makes it her mission to be a voice and enact change for working-class families and marginalized people. She has helped pass laws that shape the future of the political system. And it all started with her first entry-level job out of college at Demos.
Susan Davis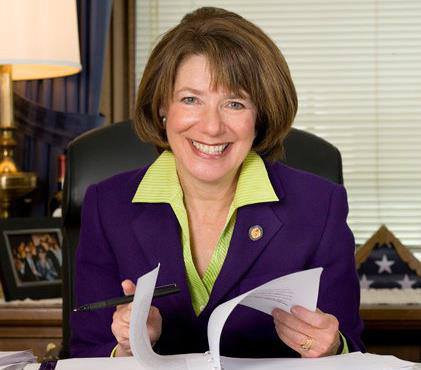 Congresswoman Susan Davis didn't think she'd find herself in public service, let alone in the federal domain. Her enthusiasm to provide service to those around her led her towards a path of government work. Fifteen years later, she's served on the city, state and federal level endorsing causes she feels passionately about like women's rights, LGBTQ rights, health care and more. Now, Davis uses her voice to promote change on massive scales.
Mary Gay Scanlon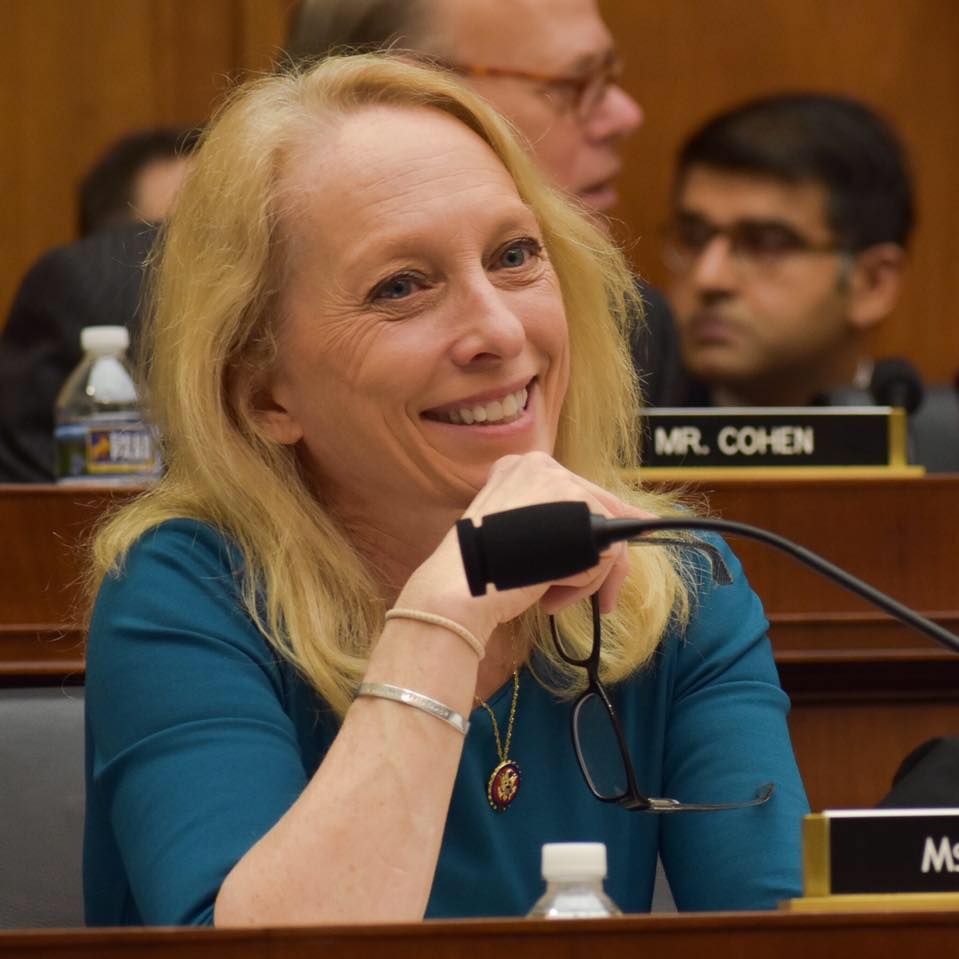 Scanlon became one of four women to make Pennsylvania history in 2018 by being elected to Congress–previously the state's entire congressional delegation had been entirely comprised of men. In January of 2019, Scanlon transferred from the 7th to 5th congressional district in the U.S. House of Representatives. Before becoming a Congresswoman, Scanlon worked as an attorney for the Education Law Center.
Mara Elliott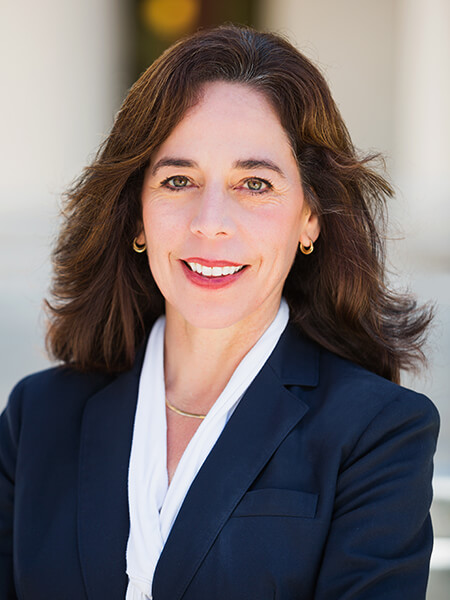 In 2016, Mara Elliott became the first woman elected as San Diego's City Attorney. EMERGE America's political training program may have given her the tools she needed to run for office, but her desire for justice and community service started when she was a little girl. Encouraged by her family and influenced by their experiences, Mara Elliott became the first in her family to graduate from college and go to law school. She's now fighting for families and the vulnerable in her San Diego community, and with her role the possibilities for change are endless.
Jess Weiner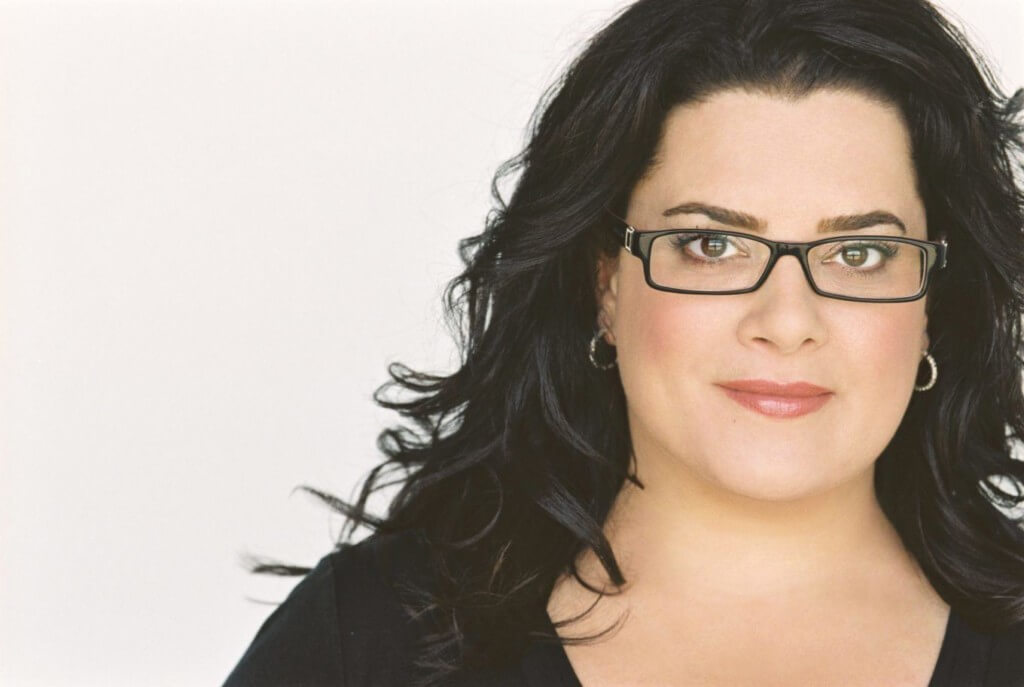 Jess Weiner can't stop bullets with her wrists (or maybe she can), but this modern-day Wonder Woman can shape Barbie dolls with her creative mind to save the self-esteem of girls around the world. Sixty percent of girls are so concerned with their appearance that they refuse to go swimming, visit the doctors and go to school. Eleven percent of girls in the world consider themselves beautiful. Jess Weiner works daily to shrink the former and increase the latter. She brought you the new Barbie, the one that actually looks like a normal person. Together with Dove, she reached 20 million girls with the Real Beauty campaign. In three years, she plans to reach 40 million. She fights for the girls who need someone to fight for them, and even the ones who don't.
Mary Burke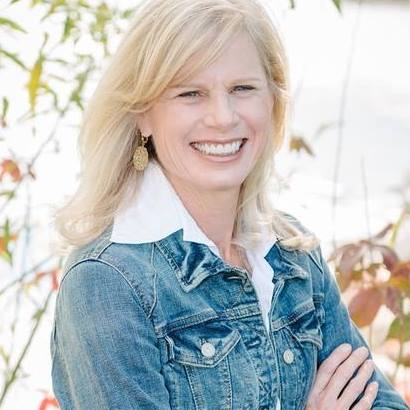 The place we start isn't always where we end up. Mary Burke had no political aspirations growing up, or even in college. She was a businesswoman who stepped up when her state needed her. Starting out as secretary of commerce in Wisconsin at the urging of a friend, she ran for governor in 2014. Though her campaign was unsuccessful, her journey brought her to a realization that it's not always about the end result. And not only that but through challenging herself found a new confidence that she hopes to instill in other women through her organization Building Brave.
Ilhan Omar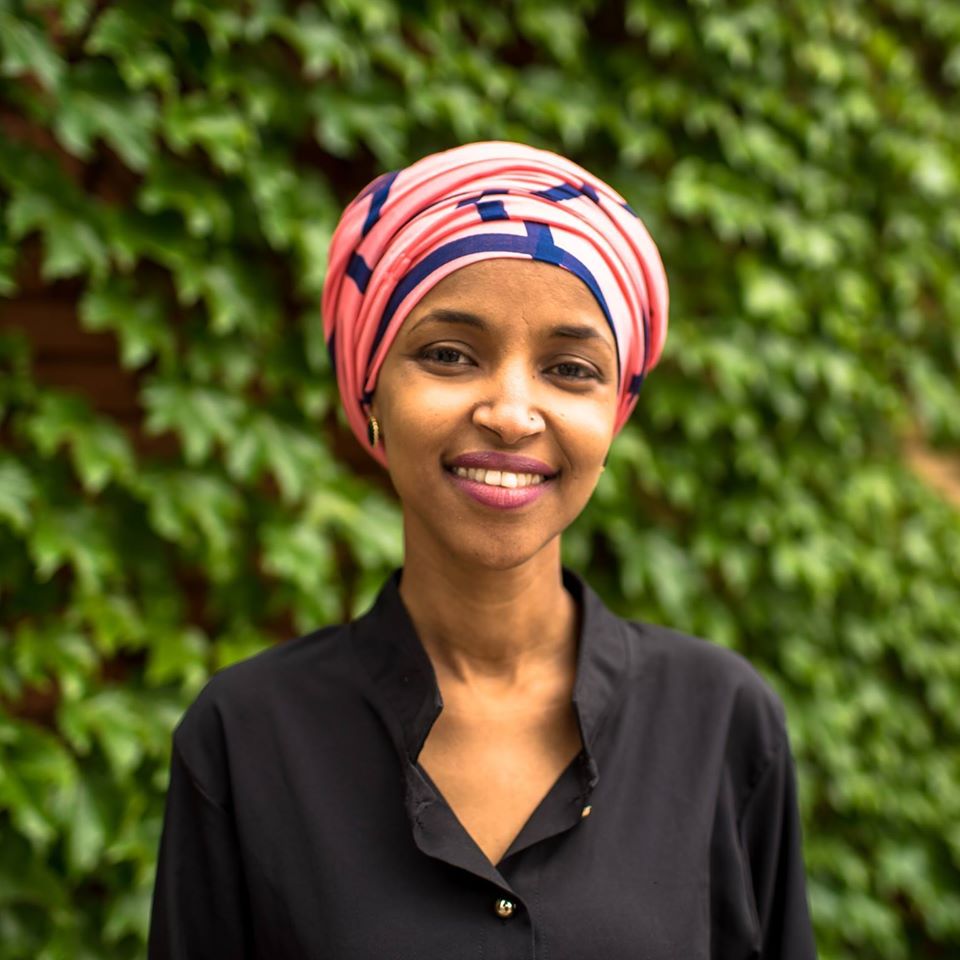 In 2016, Ilhan Omar, a Somali-American, was elected Minnesota State Representative. For Representative Omar, who left war-torn Somalia at only eight-years-old, this opportunity gave her the chance to be the voice for her community and change the narrative surrounding black, Muslim women in America. In 2019, she was elected to Congress. She currently serves as the U.S. Representative for Minnesota's 5th congressional district. Since assuming office, Omar has been a staunch advocate for the working class, passing 18 bills and amendments, introducing 51 and cosponsoring nearly 600.
Samantha Paradis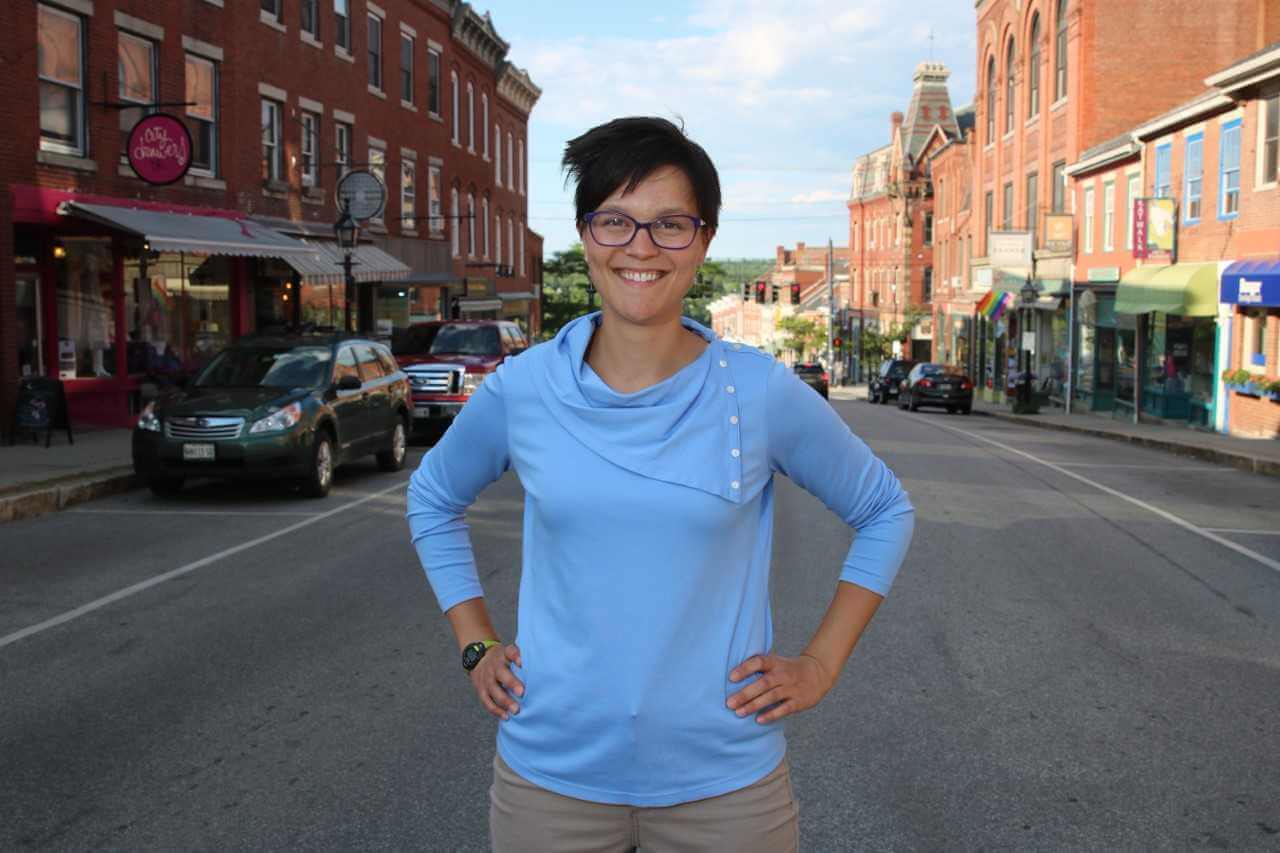 Samantha Paradis breaks barriers on every front. Young queer women can look to her as a powerful role model serving her local community on the East Coast. Samantha Paradis is the youngest and first LGBTQ mayor of Belfast, Maine. At age 26, she devotes her time to listening to the people of her city. She personally knocked on over 2,000 doors during her campaign. That only started her path to making change.
Paulette Jordan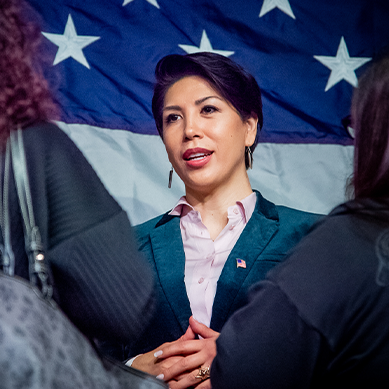 Paulette Jordan has never let a lack of precedent stop her from throwing her hat into the ring. After graduating from college in 2008, Jordan made history as the youngest person elected to the Coeur d'Alene Tribal Council. Just six years later, she ran to represent her home district in the Idaho House of Representatives and succeeded in unseating the incumbent Republican. But Jordan's aspirations didn't stop there. In 2018, she made history twofold by becoming the first woman nominated for Governor by a major party in Idaho and the first Native American woman nominated for Governor in US history. While her run was unsuccessful, she made history once again by receiving more votes than any Democratic gubernatorial or congressional candidate in Idaho history. This year, Jordan once again is throwing her hat in the ring and will run for Senate.
Anne Moses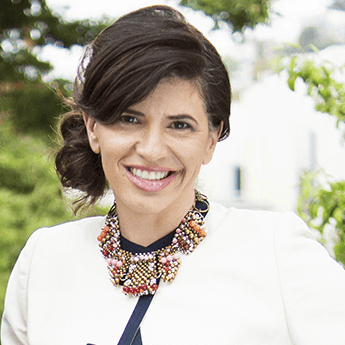 Anne Moses surrounds herself with politically ambitious women every day. She initially worked in the social sector, but quickly realized she was passionate about helping women achieve their political goals. Before founding her highly successful nonprofit IGNITE, she worked for multiple other organizations such as EMILY's List and GirlsSource, which dedicate themselves to helping women get elected. Since founding her organization, she's helped countless women find the courage to declare their political ambition and has guided them on their own successful political careers.
Lois Frankel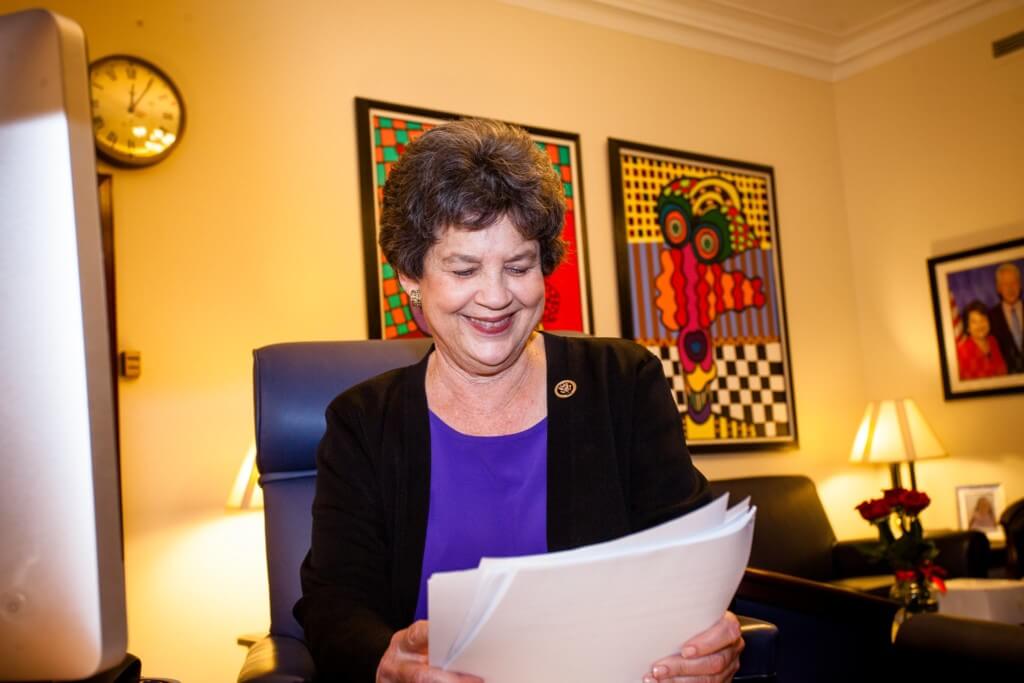 Florida Congresswoman Lois Frankel worked hard in college both in her studies and as a vocal activist. And now she works even harder for the underrepresented people in her community. She got involved in politics because she knew she wanted to help shape the system, knowing the importance of women having a voice and letting it be heard no matter the pushback. Frankel and the women around her are fired up to fight for the good and move forward. And they have no plans to stop until equality for women is a reality.
Tammy Baldwin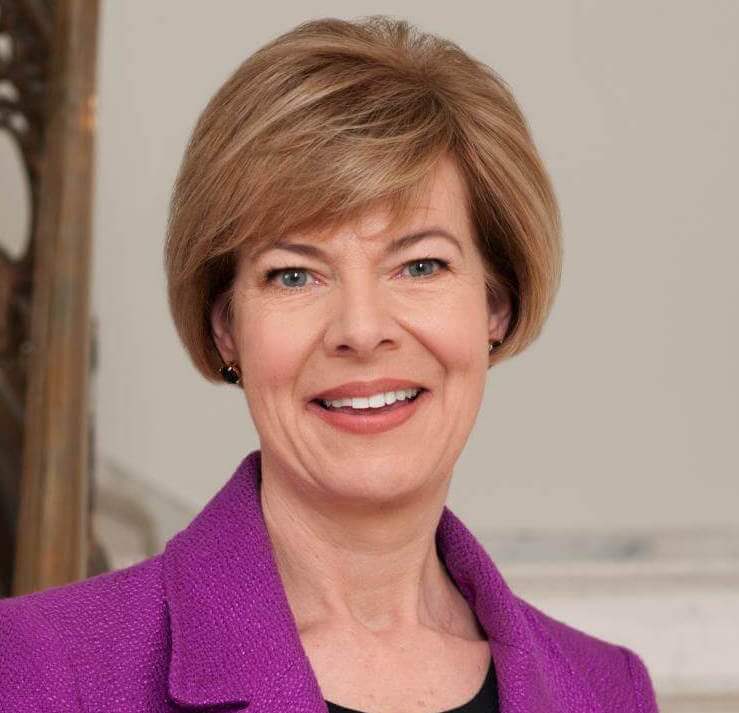 Tammy Baldwin has been working on a progressive agenda all her life. Though she's currently our liberal champion in the Senate, her inspiration for political action started during her middle school years. This passion stuck with her all through college and drove her to run for her local county board shortly after her undergrad. Pushing for the rights of the people and listening to the locals got her elected first as a representative, and then as a senator from Wisconsin who is working to ensure that all people maintain their rights in these challenging times.
Karina Macias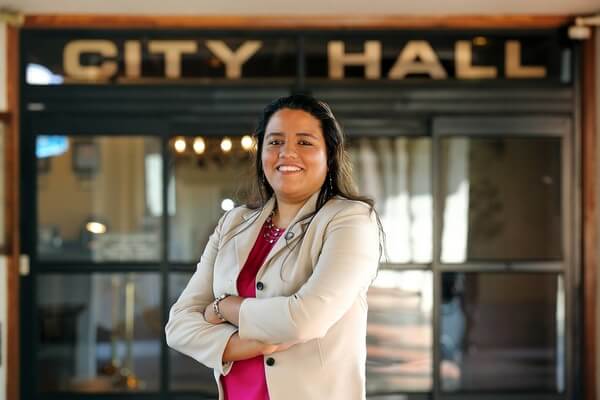 For Huntington Park Councilwoman Karina Macias, nothing beats your local community. From a young age Macias learned about the importance of civic engagement. College served as a time when Macias expanded her knowledge about public service and understood its necessity in local communities. Macia's most important lesson: Passion for public service comes from the heart. And that passion helped her get elected in her community's City Council at 25, right after graduate school. Nowadays, Macias dedicates herself to understanding and serving her community, as well as encouraging young community members to get involved in politics.
Wendy Carrillo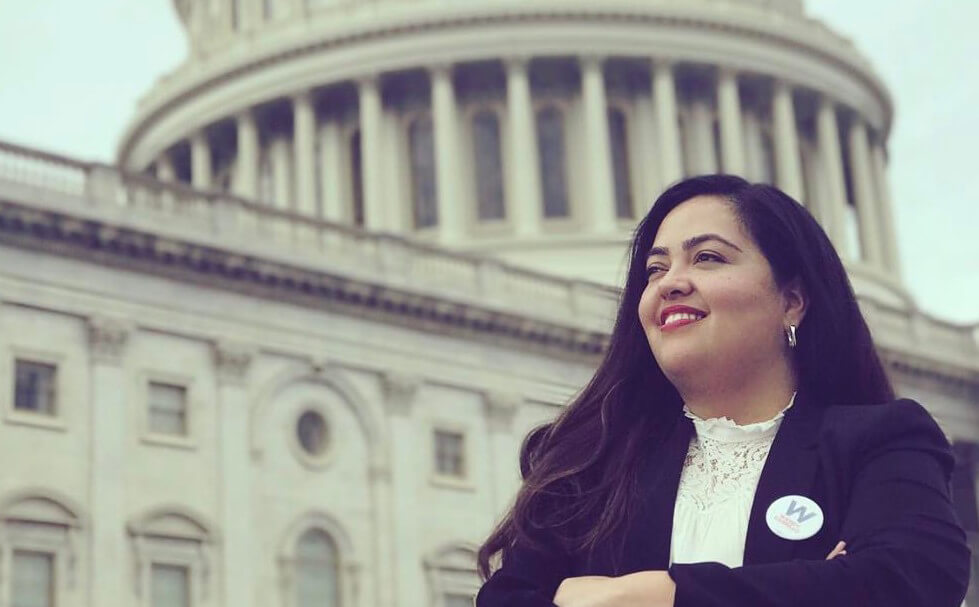 Wendy Carrillo works for the people in the name of social good. While protesting at Standing Rock she felt inspired by the change that happens when people come together. This prompted her to run for a congressional seat in California in 2017 with the promise of prioritizing immigration and education. She currently represents the 51st Assembly District which covers East Los Angeles and parts of northeastern Los Angeles.