Anne Moses surrounds herself with politically ambitious women every day. She initially worked in the social sector, but quickly realized she was passionate about helping women achieve their political goals. Before founding her highly successful nonprofit IGNITE, she worked for multiple other organizations such as EMILY's List and GirlsSource, which dedicate themselves to helping women get elected. Since founding her organization, she's helped countless women find the courage to declare their political ambition and has guided them on their own successful political careers.
ANN MOSES CAREER TIMELINE
1988 – Graduated from Middlebury College
1991– Received Master of Social Work at New York University
1991 – Watched hearings involving Anita Hill which inspire Moses
1996– Received Ph.D. from U.C. Berkeley
2000– Started at GirlsSource
2005 – Began working for EMILY's List
2008 – Started a "Women and Politics" course at Mills College
2010 – Founded IGNITE
Q&A With IGNITE Founder Anne Moses
Q: At College Magazine we're working together with EMILY's List, Emerge America, Human Rights Campaign, Higher Heights, She Should Run, Victory Fund and your organization: IGNITE, on an initiative to fight for equal representation in congress called "50 by 2050." What are your thoughts on the goal of achieving 50% of women in Congress by 2050?
A: I think we can do it faster than that. I think we have an opportunity right now in history to accelerate the ways in which we achieve political parity, and I hope we exceed that goal by at least 25 years.
Q: You've worked for places such as Emerge America, EMILY's List and GirlSource. What inspired you to create IGNITE, and how is it different than these other organizations?
A: It became clear to me that the reason why we were having such a hard time finding viable women candidates to run was because we were starting too late. We were asking them to run when they were already deep into their careers [and] deep in their lives in terms of caring for their family.
On the other side, they had big careers that took up a lot of their time. When you ask someone to run for office, particularly that first office, you actually have to hold your job. In many cases those first offices are actually part time. So you're asking women who already have so many demands to take a third or fourth job by running. Consequently, we had a really hard time finding candidates.
In American politics, the issue is not that women are more likely to lose than men. We just don't have enough women candidates. When women run, they win or lose basically at the same rate as men.
With this in mind, I felt that we needed to start encouraging women to run for office at a much younger age. Research shows that college is when young women's political ambition drops off. We need to normalize political ambition in our young women and teach them to be candidates so that they can run sooner. In most cases, people run for their first local office in their young 20s. If we can get women to realize their political ambition at a younger age, their political careers can accelerate all the way up to congress.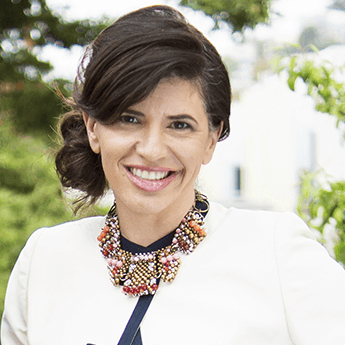 Q: When did you decide you wanted to fight for women in politics, and what was your first career step towards this goal?
A: My parents were were journalists. I grew up in a family where we talked about what was going on in the world. I remember feeling shocked watching the Clarence Thomas and Anita Hill hearings. It clearly showed the world that this is what happen when a woman is basically being accused of lying about something that she was clearly not lying about. It based off the cluelessness of some men on the committee; there weren't any women on that committee. That's why I find it so shocking that there's not an effort to put women on the committees making policy decisions about women. Twenty-five years later, nothing has changed.
I ended up working in the social sector and then it just became [clear] to me that every issue I felt strongly about fixing started in government and policy. So it wasn't surprising that I ended up there.
Q: In what ways did your undergraduate college experience at Middlebury College prepare you and inspire you for your career in supporting political women?
A: Back in the 80s, there was a term for sexual assault on college campus called "date rape." It was considered a new phenomenon. At a frat party my freshman year, I remember seeing this thing that ended up being reported in the New York Times. Someone painted "random whole" in red on a mannequin body without arms, legs or a head. I walked on by, not realizing this was something to comment on.
I remember young women on my floor getting assaulted and raped. There was no sense that you could do something about it other than acting as an underground railroad. If you saw a girl with a guy who you knew was prone to that, you took her away. I do remember feeling outraged by that stuff but feeling like there was no resource.
Think about the importance of electing women. Two female senators first called this "rape" and presented a bill that challenged how campuses deal with it. Suddenly, men joined in and signed the bill. It only occurred to women to create that legislation because they experienced that world.
Q: What inspired you to become an adjunct faculty member at Mills College and teach a "Women and Politics" course?
A: I've taught on and off over the years, and I went to Mills to talk about IGNITE. They ended up offering me a class called "Women and Politics." I ended up giving the class to a former student who is in office now. The whole syllabus is available online to any professor or student who wants to advocate to bring it to their college.
Q: What are IGNITE's College Chapters?
A: Every school calls them something different, but it's basically a student organization on campus. From what I've seen, politically ambitious college women don't walk around saying, "I want to run for office someday." For whatever reason, ambition, and especially political ambition, is kind of a dirty little secret. Women who feel like they want to run don't feel entitled to say it, and so they feel isolated and go off into other career. They stall their entry into politics, whereas men are like, "I'd like to run for office, what about it?"
We have created a free, downloadable college chapter tool kit for young women who want to run to go find other young women on their campus. It walks you through the steps of how to start a college chapter on your campus, including a draft constitution, social media screens and sample activities.
My favorite story is about a young woman who found us before this kit was digitally available. She wanted to run for office and told us, "I'm a Muslim woman from Bakersfield and I don't know anyone like me." She posted about her first meeting, and 60 girls showed. These women had never discussed their political ambitions with anyone else, and they all have each other's backs now. We began to see these women start running on their campus. They don't delay. We have about 50 or 60 chapters across the U.S. now, and it's growing.
Q: What should a woman interested in politics do first in order to best prepare herself for her future political career?
A: Say it out loud. Then make sure your first few jobs, volunteer activities and internships position you to enter politics. Candidates, particularly at the local and county level, usually come from active civic and political leadership in their community. Why not start in college? Start volunteering on a campaign for an elected official who's in a seat you might want some day. If they win, make it clear that you want a staff position in the office. Or work for legislatures, advocacy groups or nonprofits that work on issues you care about in your community. Make it clear that you want to run for office.
The other thing that's really important: It's really expensive to run for office in big cities, and the list of people who want to do it are a mile long. So think carefully about where you're going to move when you graduate.
Take San Francisco as an example. San Francisco is really small. There's maybe 25 elected positions in the city and county of San Francisco. Running for any of those seats costs between $50,000 and $250,000, sometimes more. If you go one mile away to Daly City, they can barely dig people up for those seats. They cost probably $2,000-3,000 to run for and win. Guess what? Those people go on to state legislative seats and congress. It's really worth thinking about where you're going to live, particularly at that crossroads moment. Move to a place where the community speaks to you.
Q: What have you found to be the most rewarding project or moment you've experienced so far in your career?
A: There's so many! One of my most rewarding was probably our first alumni who got into office.
There's also a Berkeley city council woman who is one of my very first students. She ran her first race and was told by 87 different men in office that it was not her turn. It felt very heartening when she called me to say, "I won and I really wouldn't have done it so soon, but you encouraged me not to wait." Right after she finished grad school, she got appointed to a couple board and commissions in her county. She got on public boards and commissions making policy, so she built credibility. She took it seriously. She wasn't afraid to say she wanted it, and she did it. Despite that fact that eight or 10 different men tried to "mansplain" her out of it, she stayed on her path and she won.
Q: Do you have any other future plans to continue supporting women interested in public service?
A: It's extraordinary what's happening in this country right now. We're hearing from so many young newly inspired women across the country. Some were shy about their ambitions to run, and others thought running for office was more of a longterm plan. They're now correctly assessing that it needs to be a shorter term plan. At IGNITE, we're expanding into places across the country to do something with all of these young women.
How To Become A Powerful Woman Leader
1. Start Now!
"Run for office on your campus. It will teach you how to build a volunteer base, develop a platform, articulate who you are and what you care about, and explain why you're running. If you look at high schools across the country, girls tend to be class presidents and school presidents, but in college, that's not the case. That's actually where the drop off is for political ambition. Boys run and the girls don't," said Moses.
2. Find what you're passionate about
"Figure out who you are and what you care about. You don't need to have expertise in nine million things, but you do need to have care about something. Demonstrate that you've worked around whatever that thing is so you can articulate your personal message," said Moses.
3. Join IGNITE's fellowship or attend their Young Women Run conference.
IGNITE is currently recruiting college women who want to help others launch their political careers. Each chosen fellow works to launch college chapters, develop regional college councils and organize regional events. IGNITE is looking for college women in Atlanta, Boston, Denver, Los Angeles, Minneapolis, New York, San Antonio and Seattle. If you want to engage with IGNITE in a different way, attend their Young Women Run training conference in Washington, D.C. Make sure you sign up soon; the event caps at 150 spots.
How To Connect With Anne Moses
Check her out on Facebook.
Follow her on Twitter.
Email her [email protected]