Sara Hernandez fights for the underdog. During her undergraduate years at Duke University, where she studied public policy, her research focused on income inequality in education. She's been a middle school teacher in L.A., the founder of an education non-profit and a civic employee. Hernandez now has her eyes set on California's 34th District seat in the U.S. House of Representatives.
Sara Hernandez Career Timeline
2005 – Graduated with a B.A. in Public Policy from Duke University
2007 – Graduated with a M.A. in Education from Loyola Marymount University
2010 – Founded non-profit HYPE Los Angeles
2011 – Graduated with a J.D. from Loyola Law School at Loyola Marymount University
2012 – Started working for Councilmember Jose Huizar
2016 – Started Working as Executive Director of Coro Southern California
Q&A with Powerful Women Leader Sara Hernandez
Q: How has your experience as a teacher helped shape your political aspirations and goals?
A: After college, I moved to south L.A. to teach middle school. That teaching experience had a huge impact; what I quickly learned is that every issue – either on the federal, state or local level—plays out in the classroom. That includes things like students' access to affordable housing and proper healthcare and the issue of food deserts.
Many of my students were students of color and immigrants. Those students had very different experiences than the richer kids in other parts of L.A. Going to school is an educational opportunity for students of color. Education is the catalyst for the American dream and social mobility. Other factors in the community affect them as well, but education is the most important. At the policy level, there needs to be an agenda of opportunity. Teachers, helplessly watch their students struggle, and need the resources to help their students at the local level, which also gets support from federal dollars.
Q: What inspired you to get involved in the political sphere?
A: One of the students I worked with, who actually inspired me to start my non-profit. He was a sixth grader and it was my first year teaching. English was actually his third language. He also spoke his indigenous language and then he also learned Spanish. He came to my classroom every day for after school tutoring. So one day I asked him why he was always in my classroom. This boy said that he made a pact with his mom that they'd do whatever it took to get him to college. It was sweet but sad that this kid and his mom didn't know how hard it truly was for him to achieve that with all the social barriers. And it just made me ask: What would it take to get you to a great school? And I helped him achieve his goal. That was a long time ago, and I think right now he is a senior or just graduated from Georgetown University.
He's the reason why I'm running for Congress. We need to identify kids in low-income areas and realize that the agenda of opportunity isn't a reality for many students. How can some students focus on their education when they're worried about ICE knocking on their doors and taking away members of their families? It makes you think: Who are we as Americans? Who am I as a teacher? We need leaders in D.C. who are laser-focused on providing opportunities for students like him and their families.
Q: Can you speak more about your experience with your non-profit HYPE Los Angeles?
A: I saw that there were a bunch of low-income students with exceptional potential without the right resources and opportunities. They needed an exceptional educational opportunity that lets them go beyond the confines of their communities. My non-profit helps give low-income students that kind of opportunity. We start with kids in sixth grade and work with them for two years to eventually get full-ride scholarships. They end up going to boarding schools or private day schools, and we support them throughout high school. We help with money for things like doing academic tutoring, getting new athletic cleats, buying a prom dress, doing extracurricular activities and getting books. It's an all-round comprehensive program that creates educational opportunity in L.A. Students in the program attend and graduate from schools like Georgetown, MIT, USC and Tufts.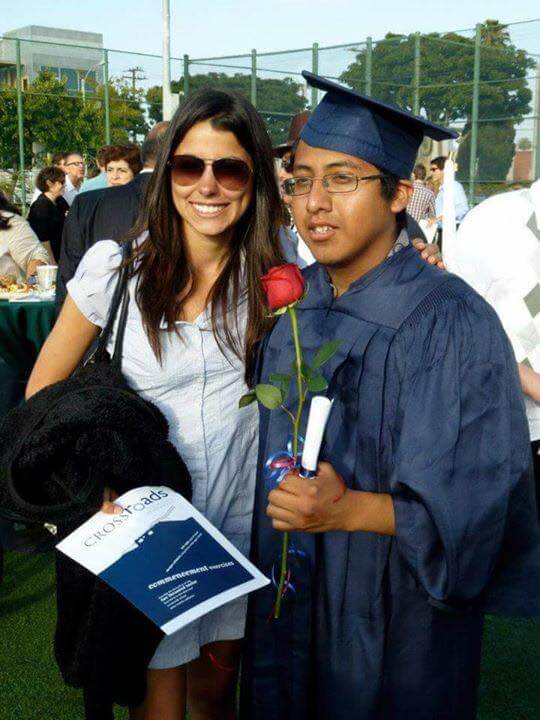 Q: Once you decided you wanted to pursue a career in politics, how did you get started and develop a platform on which you could build a campaign?
A: It was actually a quick process. You need to think to yourself, "Okay, what issues are most important to you? What issues can you deliver on? Based on your own experience, what can you do to solve the issues?" I thought of immigration and how it affects poverty in downtown L.A. And that also ties into healthcare, especially since a large portion of those people use Obamacare. I think education is the most important because in the U.S., especially for these lower-income students, it creates opportunity in the U.S. The homeless population is another group I wanted to focus on. Not only is homelessness a local issue, but it has to be a federal issue as well. It's important that we create policies that help fight mental health addiction and support services.
Q: Are there any other issues you are passionate about?
A: Another important issue I wanted to focus on was infrastructure. Urbanization is a big movement in L.A., and downtown L.A. is really starting to turn into a true metropolis. So public transportation is very important. I think that public transportation is a civil right. It provides mobility to people, especially those in low-income communities. It allows people to exchange ideas and increases diversity, because they are able to travel around to wherever they need to go to succeed. The environment is something else I wanted to work on, because it's such a big issue.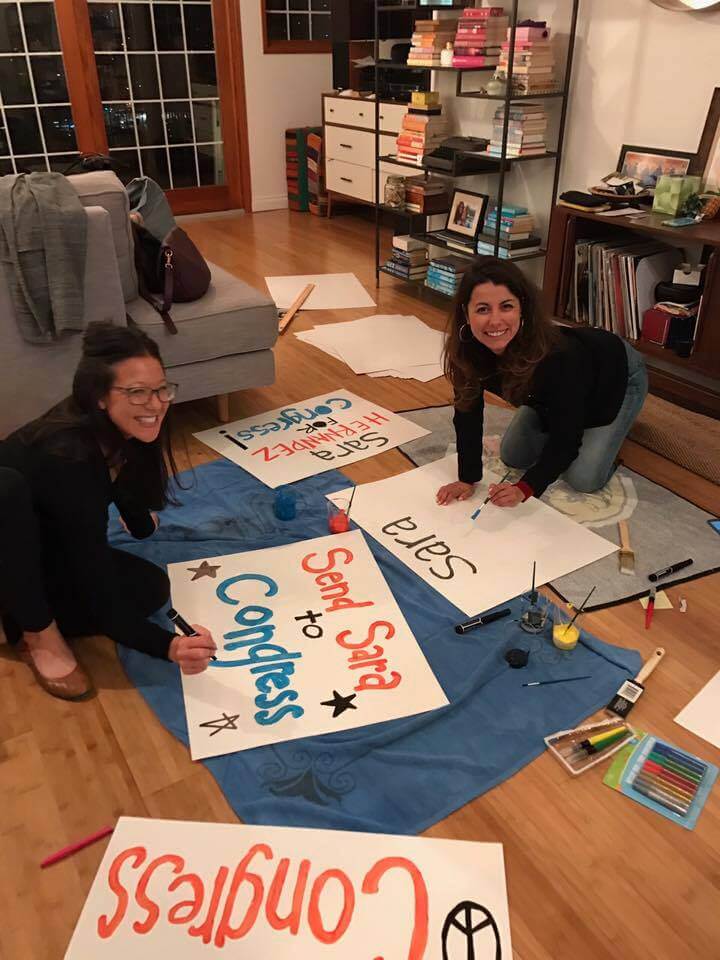 Q: Given the current controversy in the Department of Education, what hopes do you have in regards to developing public education legislation? 
A: I think right now, public education is under attack. And that's a big issue. It's bad for the kids, and it's un-American. We need to be vigilant on what kinds of policies are for children. Republican intent on public education, to cut down the federal budget, is really scary. Changes to Title 1 funding and IDA directly impact low-income students and students with disabilities, and we need to protect laws and programs like that. I hope, and if elected I want to make sure, that the top priority for the department is budgeting federal law. It's important that we work on maintaining funding, or even increasing it.
Q: At College Magazine we're working together with EMILY'S List, Emerge America, the Human Rights Campaign, Higher Heights, She Should Run, Victory Fund and IGNITE on an initiative to fight for equal representation in Congress called "50 by 2050." What are your thoughts on the goal of achieving 50% of women in Congress by 2050?
A: I think it's really great. We definitely need to have more women elected in leadership positions. And it's something that we're starting to get on board for. You can see it with things like the Women's March, that when women mobilize they are more pragmatic and peaceful and passionate. We definitely need a lot of support. Breaking the status quo is really, really hard, and when fighting for change there's never a clear cut way or easy path. It's going to take a lot for women to really shatter that glass ceiling, but I can think we can do it.
Q: Over the last few months in particular, we've seen a lot more women running for office and getting involved in the political process. How do you feel that will end up shaping the political sphere in this country?
A: It's really promising. It's also really important that we continue the momentum. I went down to D.C. for the Women's March, and after the March there were groups like EMILY's List that had training events and meetings to continue that momentum. Even when I got back to California groups like EMERGE Cali were doing trainings like that. And it's an awesome thing. I feel that we really need to keep that energy to change the way we do business and engage in the politic. We need to pay attention to how we elect women leaders, what we want to look for in women leaders and how to create an inclusive body politic.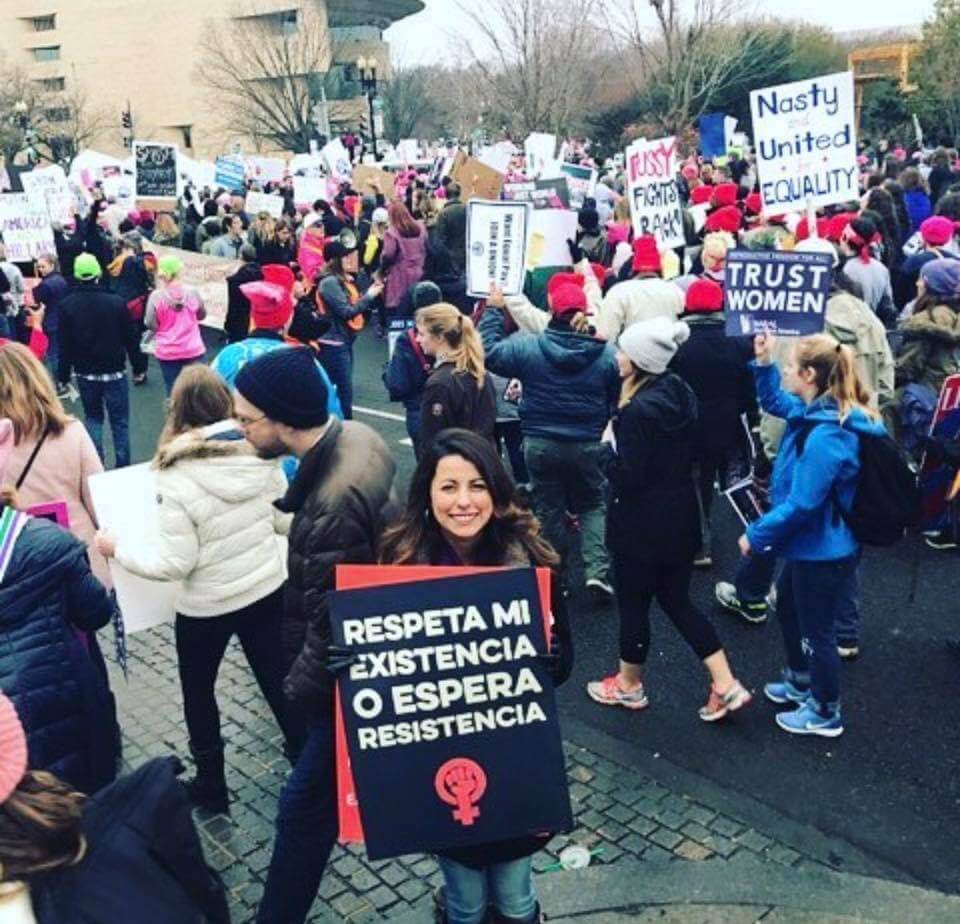 How to Become a Powerful Woman Leader
1. Ask for Mentorship
"You definitely shouldn't feel too shy about asking for help, or for a mentorship. There's no need to reinvent the wheel; there's already so many opportunities for you to take advantage of. It might seem scary to get outside your comfort zone, but it's important to get out there."
2. Network
"Networking  and engagement is one of the biggest things you can do. Your circle of influence just gets bigger and bigger. And networking isn't just limited to politics and public service. Because in college, classes are just the prerequisite to your job, and networking is the main focus. For most of the time, the people who like you are the people who know you," said Hernandez.
How to Connect with Sara Hernandez
Check Out Her Website.
Follow her on Twitter.
Find her on Facebook.