Spend your day on Long Island by starting and ending it at the beach. Close to both the Hamptons and New York City, how could you possibly run out of places to go? This guide includes the best pizza, bagels, coffee and attractions to keep you entertained during your visit to the most eastern part of New York.
Check out 24 things to do in Long Island in 24 hours.
6 A.M. Cupsogue Beach
What better way to start out your Long Island day than watching the sunrise on the beach? Located on Dune Road in Westhampton Beach, Cupsogue lifts parking before 8 a.m. so get there bright and early to enjoy a beautiful sunrise. The sound of the waves crashing serves to wake you up bright and early as you feel relaxed and rejuvenated throughout your entire body.
7 A.M. Goldberg's Bagels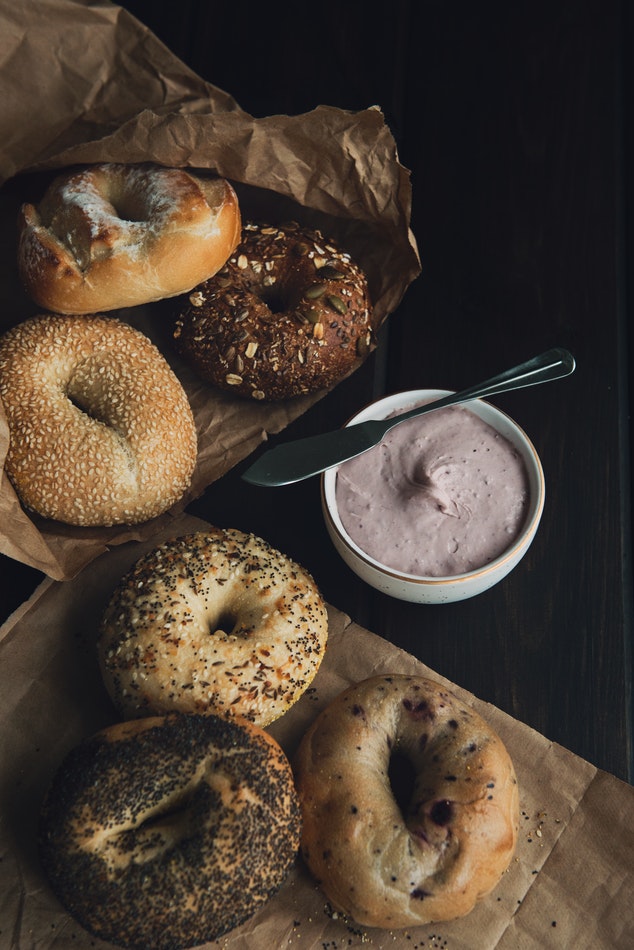 If you travel to the core of Westhampton and drive through town, grab some breakfast at one of the most famous bagel places on the island. Beat the line by getting here early and enjoy a Long Island delicassi. Goldberg's menu includes all types of bagels, flagels and egg sandwiches, as well a dozen different cream cheeses. Locals love to take their breakfast to go and eat it right on the beach, less than five minutes away.
8 A.M. LI Aquarium
Travel north towards Riverhead to visit one of the largest all–living coral reef displays in the hemisphere, as well as a year-round sea lion show and a 120,000 gallon shark tank. Accredited by the Alliance of Marine Mammal Parks and Aquariums, this beautiful destination hosts birthday parties, proms or just you and your friends or family when looking to explore marine life. Check out the butterfly, birds and bugs exhibit and don't miss out on the chance to pet the stingrays up front.
9 A.M. Splish Splash Water Park
Who doesn't love water parks? Thrill seekers will climb up 80 feet to slide down the famous "Cliff Diver," while families can have fun exploring the water coaster "Bootlegger's Run." Grab an ice cream cone while enjoying the bird show or float around the lazy river on a hot summer day.
10 A.M. Visit the Big Duck
If you're looking for a historic landmark to visit, check out the big duck in Flanders, NY. This landmark, originally built by duck farmer Martin Maurer as a shop to sell ducks and duck eggs, now serves as a ferrocement building.
11 A.M. Mattituck Strawberry Festival
Presented by the Peconic Bay Medical Center, Mattituck will host the 65th annual strawberry festival from June 13th to 16th. At the cost of only $6, attend the carnival and enjoy fireworks presentations while snacking on special strawberry goodies. Don't miss out on the strawberry shortcake, strawberry pies, strawberry daiquiris and of course, chocolate covered strawberries. The festival provides the perfect way to kick off summer with your friends and family as it takes place right as the seasons change.
12 P.M. Snowflake Ice Cream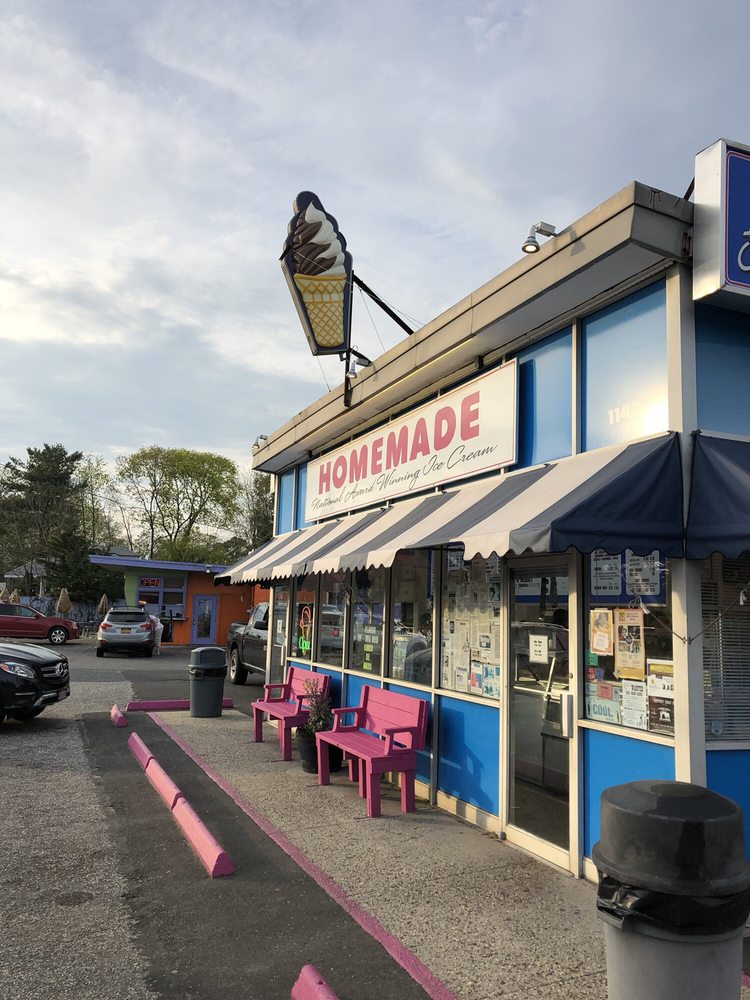 At the sunshine's peak, relax with an ice cream cone from Snowflake Ice Cream. All homemade, check out the flavor of the week or enjoy the fresh soft serve ice cream available. Between the treats and the friendly workers, the atmosphere of this shop brings out such a heartwarming feeling to contrast with the cold dessert as the retro theme comforts those just passing by.
1 P.M. Toast Coffeehouse
Still hungry? Head west on the LIE and enjoy Long Island's best brunch location. This restaurant serves specialty eggs, french toast and pancakes as well as burgers and wraps. Don't miss out on the coffee drinks—you'll wish you could drink a peanut butter mocha every single morning.
2 P.M. Stony Brook Football
Home to the Stony Brook Seawolves, the Kenneth P. Lavalle Stadium represents the main location for Division I Football on Long Island. "I love going to the football games at Stony Brook. Even though I'm not the biggest fan of football, just being in a sea of people who are all going crazy for our team is enough to have a good time," sophomore at Stony Brook University Joseph Mauro said. Decked out in red and white, Long Islanders come visit from all ends to watch to their favorite college team play. When given the opportunity, elementary school athletes get to run down the field, dreaming that they'll get the chance to play here one day.
3 P.M. Smith Haven Mall
A quick shopping spree, or even just a look in a few shops, makes for a great way to cool off from the summer heat. Visit stores such as H&M, Apple, Dick's Sporting Goods and JC Penny. Right in Lake Grove, you won't go hungry as the mall's dining options include fantastic restaurants including the Cheesecake Factory and California Pizza Kitchen.
4 P.M. Ciro's Pizza
Home to a plethora of pizza places, a Long Islander struggles with exactly which one to choose from. Located in Smithtown, Ciro's has been serving pizza to the community for 40 years. The Sicilian pie tastes just like your Italian grandmother made it with her own hands. The pizza reminds customers of Queens, NY in the 1970s with every bite. With great service and great sauce, you know you get what your money's worth.
5 P.M. Vanderbilt Museum and Planetarium
William K. Vanderbilt, heir to one of America's greatest fortune, left his legacy in Centerport overlooking the Long Island Sound. This historical site gives walk–through tours of Vanderbilt's summer home, including his mansion, museums and a planetarium containing an observatory with a 16-foot Meade Cassegrain Style Telescope. This estate serves as an educational landmark to those interested in learning about history, science and diversity.
6 P.M. Old Westbury Gardens
Celebrating their 60th anniversary this year, this historical site holds 200 acres of gardens, landscaped grounds, woodlands, ponds and lakes. Visitors of all ages are welcome for guided tours of both the gardens and the Westbury house. A great time for a visit is in June when the rose garden is in full bloom. This location is notorious for creating a gorgeous backdrop for wedding photos and ceremonies. Stunning to look at, the scenic views make for a great place to picnic.
7 P.M. Jones Beach
If you choose to spend your day at this beach, stick around until the sun goes down as Jones Beach contains the largest amphitheatre in the metropolitan area. This summer's line up includes Adam Sandler, Luke Bryan and Florida Georgia Line. Don't miss out on 106.1 BLI Summer Jam on June 14th which will feature Ellie Goulding, Bebe Rexha and the Jonas Brothers.
8 P.M. Adventure Land
Another family-friendly location, Adventureland features thrills, water rides, family and kiddie rides, as well as attractions and an arcade. Tickets only cost around $35 unless you plan on purchasing a ticket for each individual ride.
9 P.M. Area 516
On Thursday nights, college students from Adelphi and Hofstra University love partying at Area 516. "There's always very good music and a lot of dancing. It's definitely one of the most popular bars around Adelphi and people have a great time there," freshman at Adelphi University Nicole Katsanis said. Considered the most elegant Latin nightclub on Long Island, Area 516 provides a great atmosphere for college students to get along and dance with each other.
10 P.M. Gateway's Haunted Playhouse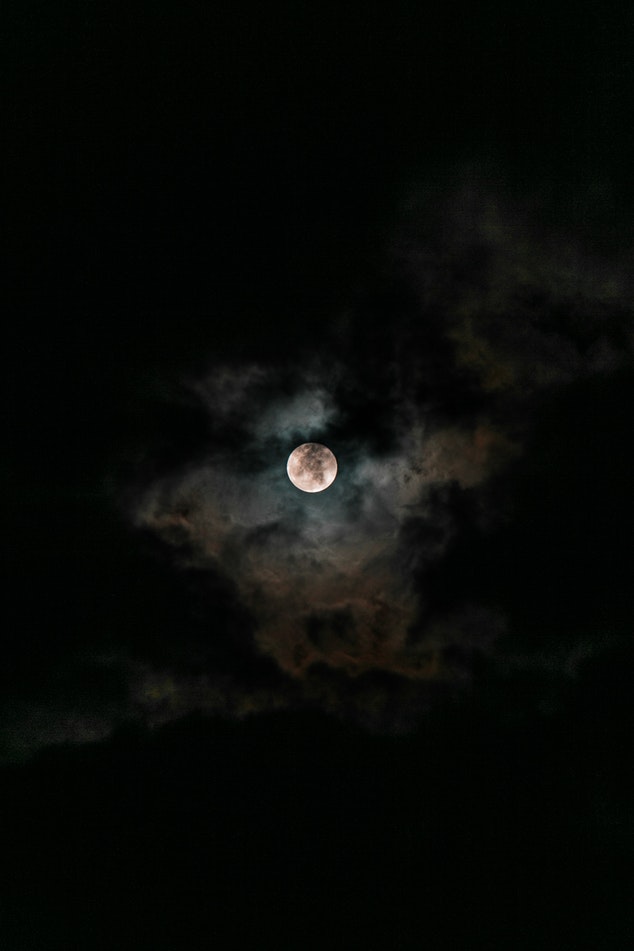 In the mood for a thrill? During the fall, Gateway Playhouse offers attractions for teenagers and families including food trucks, a fortune teller and one of the spookiest haunted houses on the island. This horrifying adventure never fails to put you in the Halloween spirit. On the off season, check out Gateway's professional summer theatre featuring both children's and mainstage  performances.
11 P.M. Patchogue Theatre
Suffolk County's largest theatre plays a mix of comedy, theatrical and musical performances all year round. This summer features a performance by comedian Maz Jobrani, the musical Kinky Boots and a selection of Disney films playing as part of the classic film series. Located in the heart of Long Island's busiest town, a show at the Patchogue Theatre begins the start to a late, exciting night.
12 A.M. Nightlife in Patchogue
With a plethora of bars and restaurants to choose from, you won't be bored in Patchogue. If you want beer and burgers, visit the Tap Room. Caribbean food? Don't miss out on Rhum. Interested in Italian? That Meetball Place suits your cravings perfectly.
1 A.M. Lake Ronkonkoma
If you want a scare but the Gateway Haunted Playhouse is closed, take a visit Lake Ronkonkoma. Legend has it that Princess Ronkonkoma stabbed herself in the middle of the water after being told by her father she couldn't be with her loved one. Over the past few decades, there have been a suspicious amount of deaths by the lake, all of them male. Do you think there's a correlation?
2 A.M. LIRR
The time of the night has hit when the city folk find their way on their train back home or the Islanders arrive back after a long day in Manhattan. Hop on a connecting train to get back to the eastern end of the island before the sun comes up.
3 A.M. Montauk Lighthouse
A famous and beautiful sight, the Montauk Lighthouse stands at the most eastern point of Long Island. In 1792, this landmark was authorized by the Second Congress under President George Washington. Right on the water, watch the boats drift at bay and enjoy the smoothness of the relaxing waves through the cool, dark night.
4 A.M. Hampton Coffee
What better way to recharge after a full day then with a cup of coffee? Dedicated to making customers happy, enjoy pastries, breakfasts, soups and salads with your caffeine at the Southampton location as you head back from out east. Start off the morning—or end your late night—with a freshly baked cinnamon roll or a famous scone as you prepare to explore the Hamptons.
5 A.M. Watch the Sunrise from Cooper's Beach
24 hours have passed and you finally get to relax. Spend the end of your day exactly how you started it: watching the sunrise from a beach. Cooper's Beach, ranked in America's Top Ten Beaches, provides much to admire, like the white sand and the view of the Atlantic Ocean.