Scheduling a trip to make sure you get the most out of your vacation might make you nervous in a place as large and beautiful as Jacksonville. Don't you worry, we'll make sure you don't overwhelm yourself and just end up staying at the beach all day (even though that would make for a pretty awesome vacation too). We made sure to compile the most diverse experiences Jacksonville offers.
After one day, you'll feel like a Duval local.
6 A.M.  St. Johns River Ferry
A ride on the St. Johns River Ferry makes a great start to your day, and you can spot things like dolphins, manatee and other big fish, as well as get a view of the scenic shoreline. If you love the water, beginning your day on the ferry guarantees that you're off on the right foot.
7 A.M.: Maple Street Biscuit Company
This stop makes for the perfect breakfast, whether you travel alone or with others. "The manager started to get to know me and he would give me a free treat or suggest new menu items. It was a nice experience and great customer service," University of North Florida alumni Amelia Rubino said. Maple Street has an assortment of different breakfast items, all on biscuits of course! If you love gravy you have a treat waiting for you–Maple Street has both sausage and mushroom gravy, so meat-eaters and vegetarians alike can enjoy the food. Vegetarians should try The Iron Goat, a biscuit topped with goat cheese and sautéed spinach, and meat-eaters must taste The Five, a biscuit topped with fried chicken breast, pecan-wood smoked bacon and cheddar cheese, topped with gravy of your choice. You can't forget to order their orange juice; they squeeze it fresh to order!
8 A.M.: Jacksonville Zoo
If you love the Zoo, the Jacksonville Zoo has everything you could want. Admission will cost about $29 for an adult, but the ticket includes access to the park that includes an Aviary, tiger exhibits, giraffes and many more animals. The Zoo also has other attractions like a carousel, 4D theater gardens, and even a train. The Zoo works for solo trips or family trips, so you'll be entertained no matter the size of your group.
9 A.M.: Cancer Survivors Park
The park contains things like miniature bridges, sculptures and motivational plaques. It offers free admission, so you get to experience the beauty without breaking the bank. The park makes a great place for you to honor loved ones who have lost their battle if you had any, or even just keep those in mind who suffered or may still suffer.
10 A.M.: Skyway
Another totally free stop, the Skyway express departs the station every three minutes or so and gives a great view of Jacksonville because it runs above downtown, the St. Johns River, and stops along the Northbank and Southbank. Not only do you get to see a great view, but you get to give your legs a break since you have such a long day ahead of you.
11 A.M.: Cummer Museum of Art and Gardens
Even if you don't consider yourself an art aficionado, the museum feels like the perfect stop. They boast themselves as the biggest art museum in the southeast with the largest art collections. Current exhibits include Edmund Graecian and World War 1, and Louis Comfort Tiffany: Treasures From The Driehaus Collection, which features 60 objects ranging from glass to metalwork and much more. Even if you don't like art much, the museum still has more left to offer. Check out the gardens, which feature reflecting pools, fountains and beautiful trees. If you need an Instagram picture to document every trip, this stop makes a great backdrop.
12 P.M.: Safe Harbor Seafood
If you go to a seaside place like Jacksonville, you need to try the seafood. They catch their seafood daily, so expect things like crab, shrimp, and oysters. The options range from sandwiches to tacos and they don't list fish on their menu–you'll need to ask for their catch of the day, so you know all of the food tastes fresh. "The seafood is so tasty, and the view is amazing," Rubino said. If you don't like seafood, they do have some salads you can get to fill your belly.
1 P.M.: Museum of Contemporary Art
Museum of Contemporary Art (MOCA) admissions cost $8, but with a student ID the price reduces to $5, so this makes for a perfect stop for those balling on a budget. MOCA features a rotation of exhibits that change pretty often, so you should look online ahead of time to see what exhibits you might see. They have recently done a spectacular exhibit of lights, and another exhibit from three artists from Beijing featuring diverse art ranging from paintings to prints, drawing, and video. The museum contains the largest collection of modern art in the southeast, so you don't want to miss this stop.
2 P.M.: Mastermind Escape Games Jacksonville
Even though the escape room fad died down a little over the years, it still makes for an amazing experience. Mastermind provides a variety of different rooms, including 'Sorcerers Secret', 'Bank Heist', 'Outbreak: Find the Cure' and 'Lost in Time.' Nervous about going into a room with no prior experience? No worries, each of the rooms have different difficulty levels, so they have experiences at every level for beginners and pros. "This was the first escape room I've ever done, it definitely is difficult, but its a great way to build trust and camaraderie with your friends or any group you take with you," Jacksonville native Jacob Walker said. Tickets come out at $28 per participant. On the plus side, you gain life skills while learning how to problem-solve under pressure.
3 P.M.: Arboretum
The Arboretum technically has no admission cost but they suggest donating $3, which they put towards maintaining the Arboretum. The location features multiple trails to explore and gives a great opportunity for you to explore the natural beauty of Jacksonville and get some much-needed sunshine. The trails are graded on a range from easiest, moderate, and more difficult, so there are difficulty levels for all. The easiest trails feature gardens and a stroll around the lake, where more difficult trails are longer–the longest one is a mile-long–feature marshes, steep and narrow bridges and tree canopies that offer breathtaking views. Definitely check out their website before you go to make sure you pick an appropriate trial for you and your party if you travel with friends or family.
4 P.M. Walk on the UNF Trails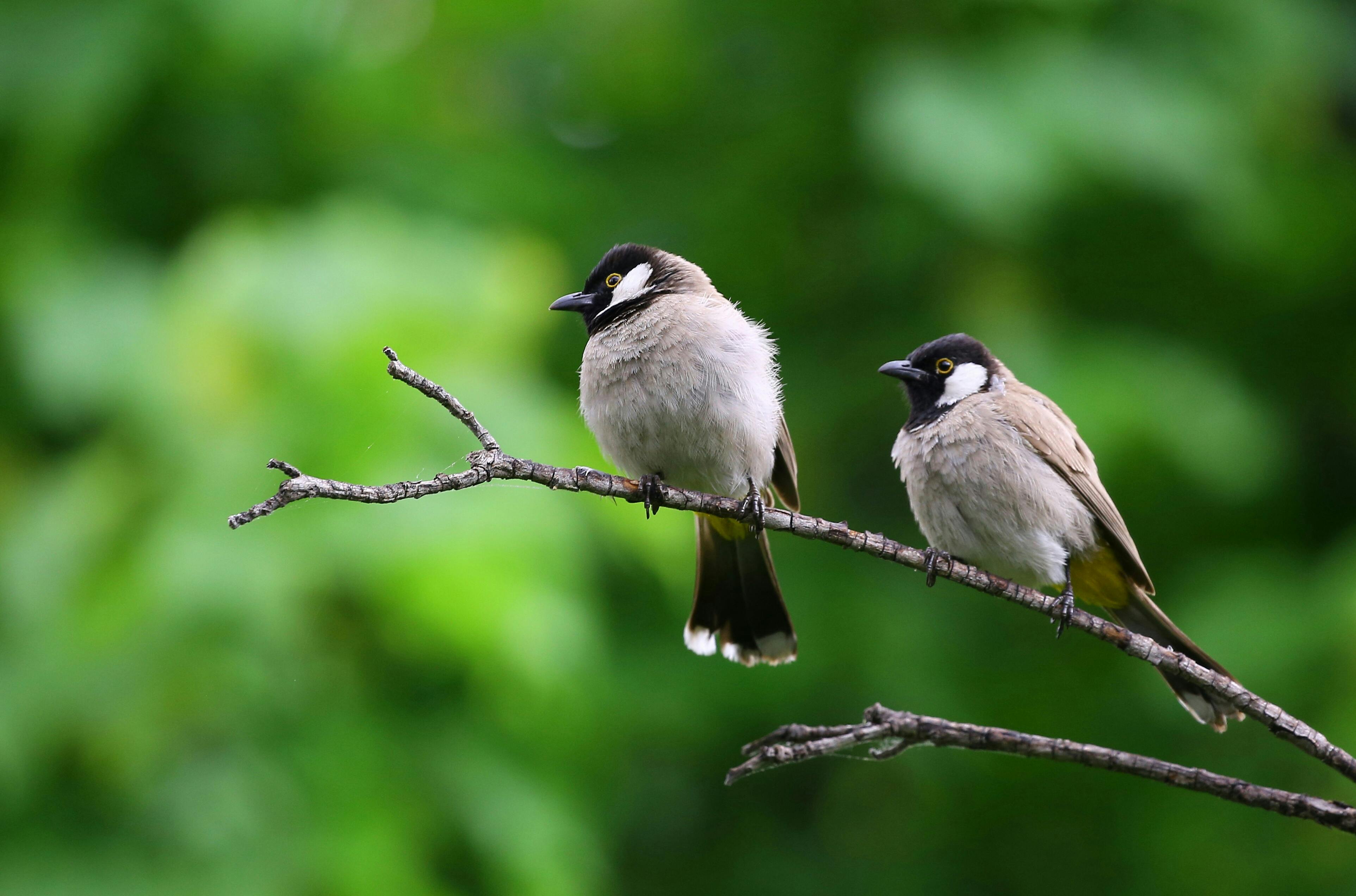 The University of North Florida calls itself home to a number of nature trails for both students and visitors alike to explore. Pick from three trails to walk on, featuring a boardwalk that takes you through the forest of red maples and offers scenic views of Jacksonville's natural foliage. If you want something more athletic, the trails offer kayaks and canoes to take out on the water and a ropes course for those daring enough to try. The Florida Fish and Wildlife Conservation Commission deemed this a state-protected Bird Sanctuary, so bring some binoculars if you have them to try and spot some native birds.
5 P.M.: Poe's Tavern
English buffs will absolutely love Poe's Tavern. Aside from their fantastic food, featuring some themed options like The Tell-Tale Heart–a burger with a fried egg, applewood bacon and cheddar cheese–or soups like Edgar's Drunken Chili. Poe's Tavern includes images of Poe's poetry all throughout the restaurant. Even if you don't need to use the bathroom during your visit you should make a pit stop; they play audio recordings Poe's poetry to keep you company.
6 P.M: Topgolf Jacksonville
Topgolf features a driving range where golfers can choose which floor they'd like to drive from. It offers special games for beginners where you aim for differently colored targets on the green, or more advanced games like Topshot intermediate, where you aim for the blue, brown, green and yellow targets, which are farther away. Going with friends or family makes the experience even more fun. "The environment of Top Golf is very lively, its a great place to bring your friends and blow off some steam – or even just laugh at your friends who don't golf," Jacksonville native Ansley Hope said. It features balls that track where you hit your ball, and how far you hit them, so you even get some cool stats about your skills at the end. An even better feature, Topgolf doubles as a restaurant with shareable nacho appetizers, or main dish items like veggie burgers or regular beef burgers. If you worked up an appetite playing, Topgolf makes sure you get taken care of.
7 P.M.: The Jacksonville Fishing Pier
The Pier has a simple charge of $1 for pedestrians and $4 for fishers, so this might make for your cheapest stop on this list. Here you see a fabulous view of the Atlantic Ocean and the coast and watch fishers in their natural habitat. If you want to try your hand at fishing on the Pier you don't even need a fishing license, just rent a rod, buy bait and tackle, and get ready to land a big one. The Pier also features places to get snacks and drinks, so you won't have to worry about getting hangry, and maybe even catch the sunset.
8 P.M.: Jacksonville Zoo Night Hike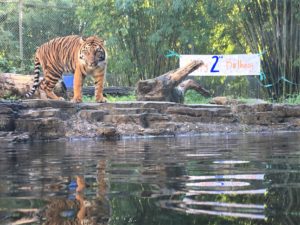 Two stops at the zoo in one day? Before you call us crazy, hear us out. The Jacksonville Zoo offers after-hours tours of the zoo where you get to see the animals in their night dens, as well as learn about all of the things that go into caring for these animals like the types of foods they need to eat, and the types of environments they need to live in. If you consider yourself an animal lover this will make for a great memory.
9 P.M.: The Comedy Zone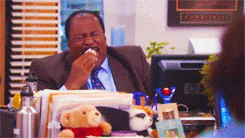 The Comedy Zone makes for a great late-night stop because who doesn't love a laugh? Check out their website to see who is performing that night so you can pick your favorite to go see or go in without any expectations and find your new favorite comic. They regularly have comedians like Al Ernest, who has been featured on shows like NBC, CNN, Comedy Central and HBO and Shaun Jones, who have been featured on BET's Comic View. Don't worry, they do have food like wings and spinach dip, so you won't starve while you bust your gut laughing. You'll feel nice in cozy sitting at your small round table among a bunch of others in their main room, which features walls of brick and a small stage for their comedians featuring the restaurant logo behind them.
10 P.M.: Jax Beach Bar Crawl
To make sure you don't miss anything, you'll want to make a stop down by Jax beach and start your very own bar crawl. The beachfront features a variety of bars like Lynch's, Ritz, Surfer and The Shim Sham Room to name a few. Lynch's Irish Pub offers live music, entertainment and has daily events like pint night Sunday through Thursday where your pint costs only $2. Try your hand at trivia nights that happen on Tuesdays and Thursdays at 7:45 P.M. Surfer the Bar offers Japanese and Mexican food, with cool surfer décor for a nice casual feel.  "If you stay in this area too then the beach buggy can take you home for free, so there is no need to worry about a DD," Florida State alumni Elizabeth Cox said. Everyone deserves a night out on the town, so don't feel guilty living it up a little.
11 P.M.: Friendship Fountain Ambient Night Light Show
We totally recommend checking out this Jacksonville staple at night. The giant outdoor fountain features multiple jets and lights to impress tourists. You'll definitely want to get a video or two up on your Snapchat or Instagram because you don't see something like this every day.
12 A.M.: Myth Nightclub
The party scene in Jacksonville might take longer to find than in neighboring cities like Tallahassee or Tampa, but that doesn't mean you won't find anything. "Myth's inside looks like a rainforest café without the animals and they have a lot of EDM music playing," Cox said. Myth has a pretty decently sized location, so don't worry about it being so packed you won't get in, and the DJ will make sure you have a great time dancing. Definitely check this place out to have a change in pace for your night.
1 A.M.: Brix Taphouse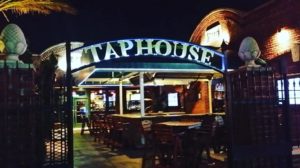 This beach bar makes a perfect stop at 1 A.M. They have an assortment of craft beers, plus things like live music and line dancing nights, so they have something for anyone to have fun, whether you want to drink or not. A few of their draft beers include IPAs like Funky Buddha, a Florida beer, Cigar City Jai Alai and Sweetwater G13. We wouldn't send you somewhere without food, so definitely check out the menu, but if you need some suggestions, they have shareable wings or roasted cauliflower for our vegetarians. Plus, they have space right next to the beach, and who can beat that?
2 A.M.: Kickbacks Gastropub
Come here to choose from an assortment of beers and food, ranging from snacks like boiled peanuts or soft pretzels, or actual dinner food like burgers, Caesar wraps, or even a Cubano sandwich. They have over a thousand bottled beers, and 204 on tap, so you'll have plenty to try. The pub feels super cozy with the dark walls and low lighting. The vibes are laid back and chill, which makes Kickbacks the kind of bar you'd want to visit so late at night.
3 A.M.: Bestbet Jacksonville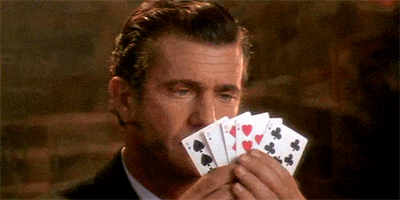 Try out your poker hand at Bestbet. Going late into the night like most casinos do they offer a variety of poker games like one, two and three-card poker, Pai Gow, and a bunch of other games. Bestbet sets itself apart with great customer service despite how full the building gets. Going here will get you one step closer to that dream trip to Vegas where you will win big, and who knows, maybe you'll get some of that money back you've spent on your trip here.
4 A.M.: Jacksonville Beach
Take a late-night stroll on Jax beach. "If you haven't had the opportunity to walk Jax beach at night, you really should. You can see the stars so clearly, and it's usually quiet enough for you to hear the crash of the waves," Florida State junior Anthony Michael said. You'll get to look up and see the stars as well as have a nice relaxing walk mostly free of others. After all, who doesn't love having the beach all to themselves? After the long day you had, you'll enjoy getting to layout in the sand and admire the stars sparkling in the reflection of the water.
5 A.M.: Donut Shoppe
Celebrate nearing the end of your day-long escapade by getting some donuts! The Donut Shoppe measures out on the smaller side, but don't let that stop you. The sugary treat will give you the energy you need to finish out your day. They offer both regular donuts and cake donuts, so you have options to make sure you get your favorite kind. They offer everything from glazed, to chocolate covered, and even have things like eclairs or Bavarian crème filled donuts. Make sure you bring cash to pay for your donuts, but if you forget, don't freak out, they have an ATM machine there for you to use.