Even though the uber romantic stargazing in A Fault in Our Stars and temporary tattoo-ing in A Walk to Remember didn't take place in good ol' Jacksonville, North Florida lovebirds need not feel discouraged. Your city can imitate these fantasies effortlessly with all the adventures the city and surrounding areas offer.
Discover the Top 10 Date Spots in Jacksonville, FL that will make you and your special someone "feel the love tonight."
1. Cheer for the Jacksonville Jumbo Shrimp on Thirsty Thursday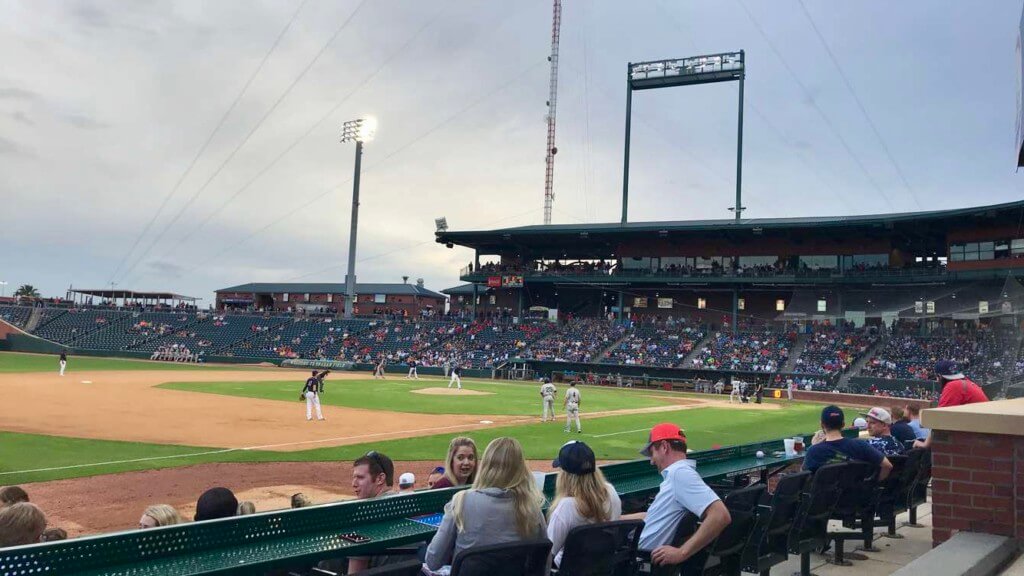 Looking for great energy in an all-American environment? Dive in to downtown's Baseball Grounds of Jacksonville for Budweiser's Thirsty Thursday event. Enjoy America's favorite game, while sipping on an ice-cold one for only $2. Tickets at the door cost, per person, a measly $7 where the experience feels worth a hundred bucks. Make sure to deck yourself out in navy and red Jumbo Shrimp merch so you can get maximum likes on your spirited Insta posts.
2. Enjoy the sunset on River Road

Watch as the sky shifts from bright yellows and oranges to deep pinks, purples and blues all while holding bae's hand. "My boyfriend Justin and I always used to go down to River Road just over the Orange Park line to sit, watch the river and the sunset and take it all in," Jacksonville Native Alexis Herren said. Whether you choose to kick off the evening or end a date night with a sky show courtesy of Mother Nature, you will no doubt feel sparks fly.
3. Explore Downtown Atlantic Beach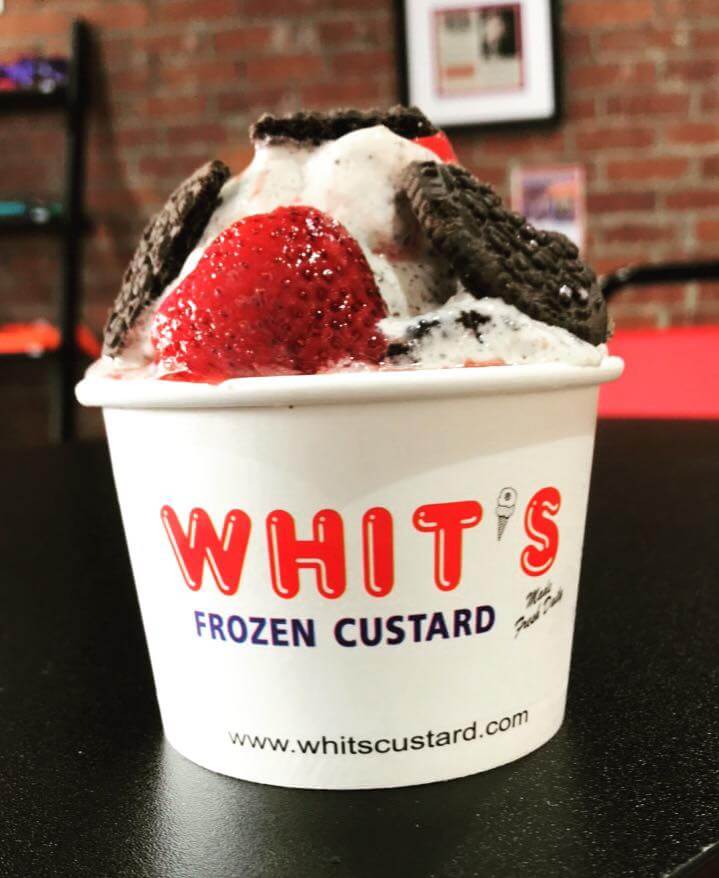 Gear up for a bar hop like no other at the Atlantic Beach town center. Start by shooting some pool at the historic Pete's Bar, and then move your way up the food chain by visiting Flying Iguana, a Mexican hot spot, and Ragtime, a hopping scene where you'll hear live jazzy tunes. Not feeling the date night scene? Stroll through the Town Center for a daytime date. "I recommend riding bikes around the neighborhood on a nice afternoon," Jacksonville Beach resident Beau Beaudreau said. With Homespun Kitchen if you desire a healthy and hearty salad or the famous Whit's custard shop for a sweet treat and beach access straight down main street, Atlantic Beach offers far too many options to ever get bored.
4. Go for a trail walk in Tillie K. Fowler Park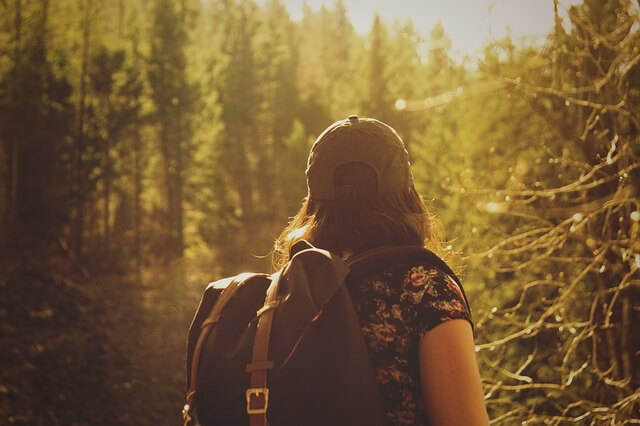 Getting in touch with nature while climbing over vines and avoiding large branches will bring you and your significant other closer in no time. "Just under a mile into the park, there's a three-story high look out. The first time we went there, Justin asked me to be his girlfriend," Herren said. You can't argue that love flows through the clean and crisp air in these romantic woods. "We carved our initials into the wood of one of the trees," Herren added. If you and your boo don't like the lovey-dovey stuff, channel your inner Tarzan and Jane by soaring over the trails (or, a safer option, challenge each other to a race and see who gets to the end first).
5. Prepare for air hockey battle at Dave and Buster's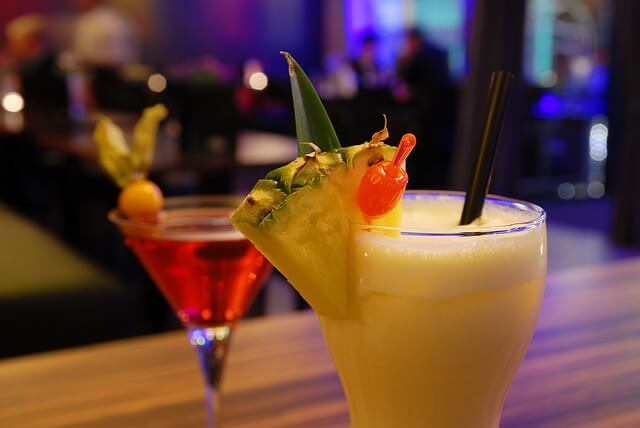 As a little girl, my dad and I went to Chucke E. Cheese's for what we called "daddy/daughter dates." Dave and Buster's offers a similar atmosphere of the worst (but best) kinds of food, competitive games and a chance to win extravagant prizes. "As far as a fun 'doing things' date, I would have to say Dave and Busters is always a winner," University of North Florida junior Savannah Raney said. Get the night going with a yummy cocktail and proceed to go HAM for a Dance Dance Revolution tournament against your boo thang. Loser buys the next drink.
6. Catch a concert at Daily's Place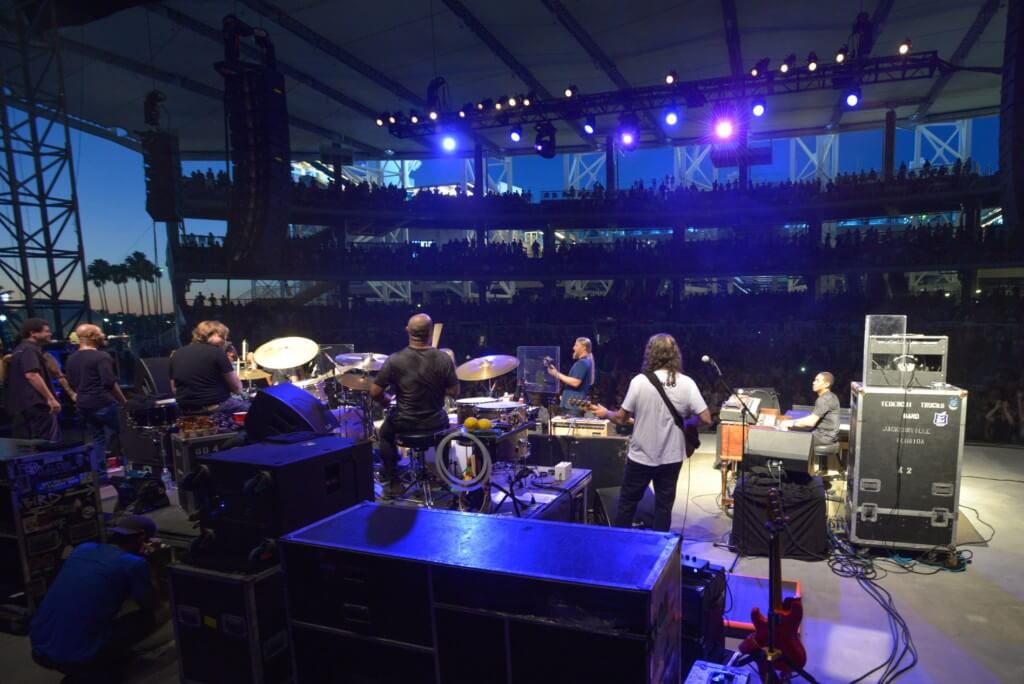 That spaceship looking structure outside of the Jaguars Stadium downtown won't blast off anytime soon. Why? Because the venue actually hosts some of the most talented members of the music community across the galaxy. U.S. Daily's Place, Jacksonville's newest concert venue, opened last May and has been one of the hottest spots in town ever since. Who doesn't love head bopping, jumping and jamming to the best beats with the love of your life? Talent coming to the venue this summer includes Thirty Seconds to Mars, Rascal Flatts, O.A.R. and more.
7. Drive downtown for a fancy dinner at Ruth's Chris Steak House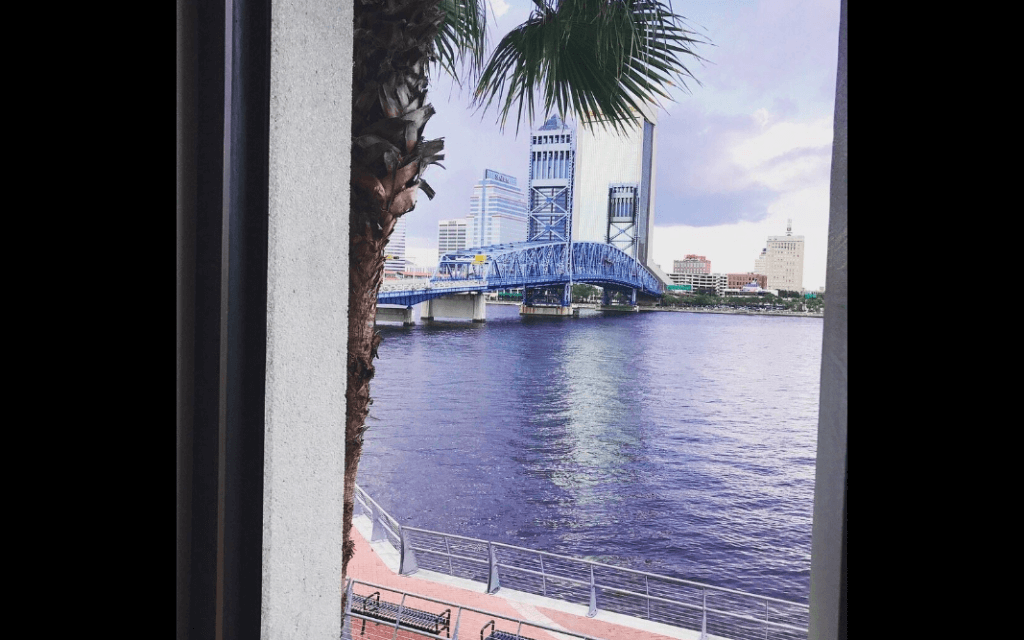 Looking for a special Valentine's Day date location or just somewhere nice for a change? Check out Ruth's Chris-Riverfront, a little bit of a pricier restaurant but with carefully crafted food which makes your investment worth it. "For a dinner date, I love Ruth's Chris," Raney said. "The restaurant overlooks the St. Johns River, making it the perfect place to catch a sunset too," she continued. After stuffing your face with their famous New York Strip, travel over to Intuition Ale Works, Jacksonville's own brewery, for a post-dinner drink.
8. Explore the Jacksonville Landing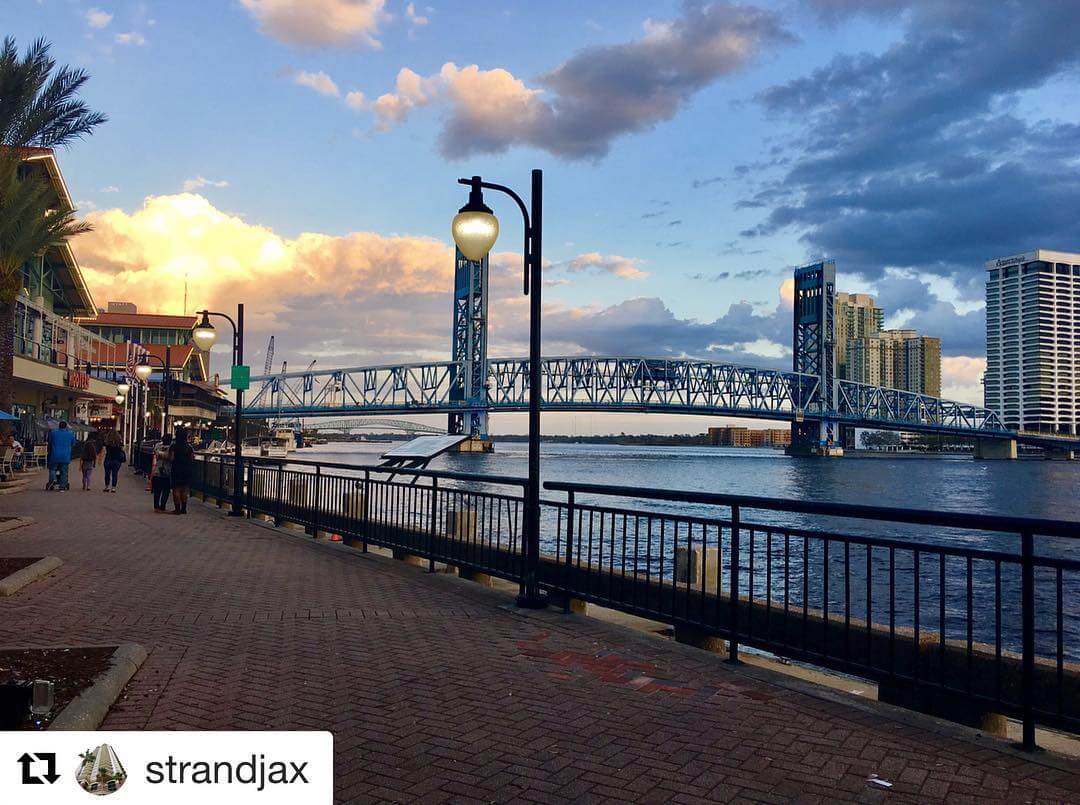 In the mood for a shopping excursion? Visit the Landing. Take a stroll through the indoor shopping mall and proceed outside to view the massive water fountain and its luxurious St. Johns River backdrop. "If she's not too demanding, take her to the Landing," former Jacksonville resident and University of Texas-Austin senior Eric Goodman said. The Landing provides an opportunity to walk alongside the river and have some quality time with bae. Use this date for when you need to have one of those "talks" and reward yourselves with a drink at Fionn MacCool's Irish Pub.
9. Catch a show at Theatre Jacksonville in San Marco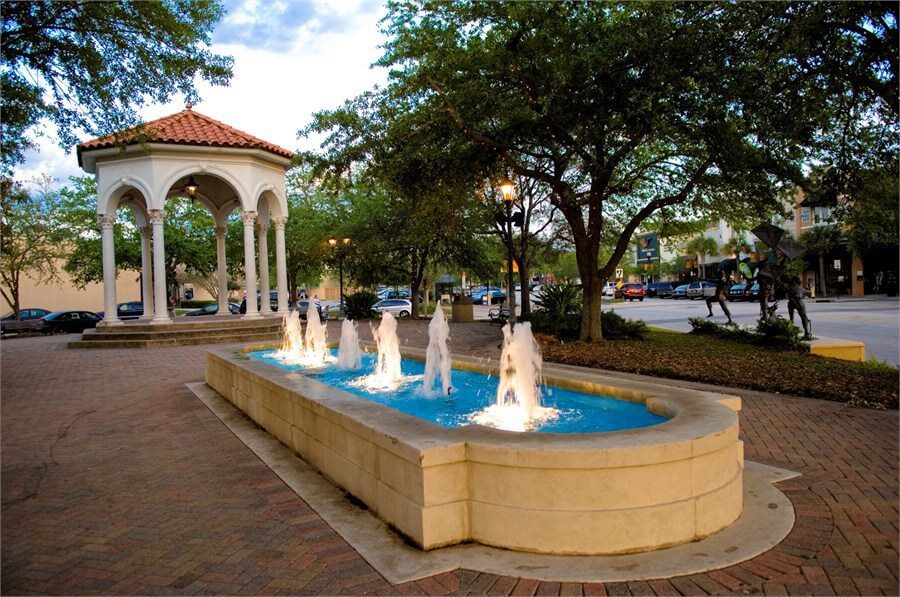 Feeling dramatic? Luckily for you, the Jacksonville area offers great community theatre and along with it, some excellent Broadway-bound talent. Laugh until you cry or just flat out cry alongside bae while they squeeze your hand, holding in their emotions. After the final curtain, walk around downtown San Marco. The area hosts coffee shops around every corner as well as a dessert spot that will have your mouth watering upon entrance: Amaretti Desserts. Not feeling a coffee fix and want to give your sweet tooth a break? Don't worry, restaurants galore line the street and offer a variety of options. I recommend Taverna for a smooth glass of wine and a heaping bowl of pasta.
10. Visit MOCA or Cummer Museum and Gardens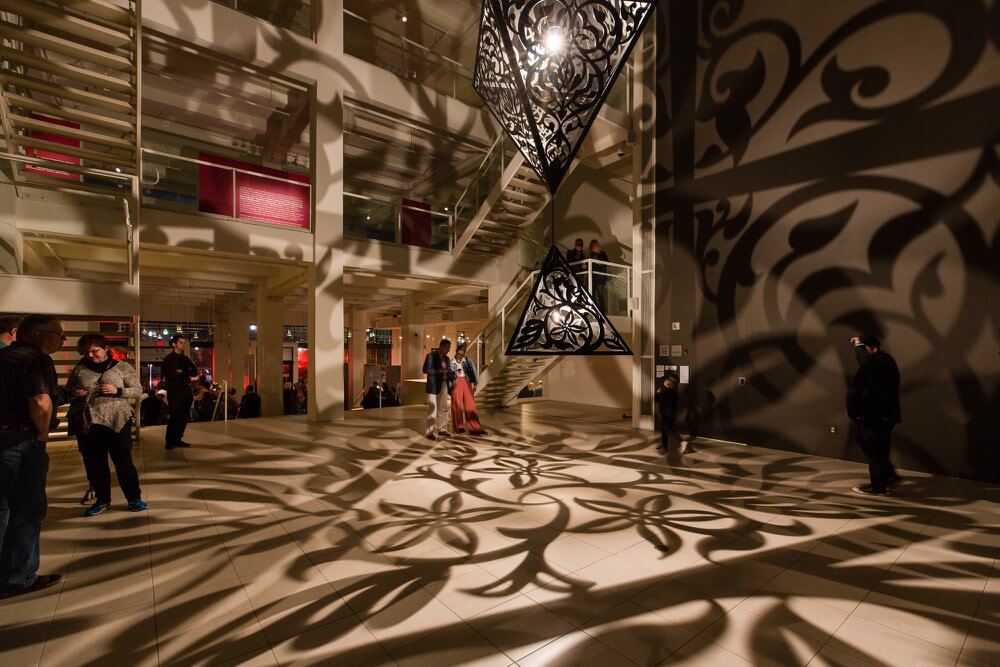 Stroll through the hallways lined with fine art at Jacksonville's Museum of Contemporary art in downtown or the Cummer Museum and Gardens, a short drive away in the Avondale area. After staring pensively at the beautiful exhibitions for an hour or so take a break with a trip to MOCA's Café Nola for a light lunch. At the Cummer, venture outside to take artsy pictures of the bright and blooming flowers and statues on display in their gardens. Museum dates have the magic touch when it comes to sparking conversation. Bring bae along to one of these when you want to reconnect and remind yourself how in love you are.