Welcome to the ultimate city guide to my home, the one and only, Cincinnati, Ohio. If you thought Ohio was just a bunch of cornfields, you would mostly be right, but Cincinnati beams like a bright gem amongst all the corn. Home to Skyline Chili, the Cincinnati Reds and countless museums, you definitely want to stop by and verify the hype. On any given day you can find something memorable to do, like dining at the locally sourced Sleepy Bee Café, lounging at French Park, or riding the new Skystar Ferris wheel.
Read on to discover the wonderful entertainment, food, and sites Cincinnati has to offer for a 24 hour itinerary.
6:00 a.m.—Coffee Break at Coffee Emporium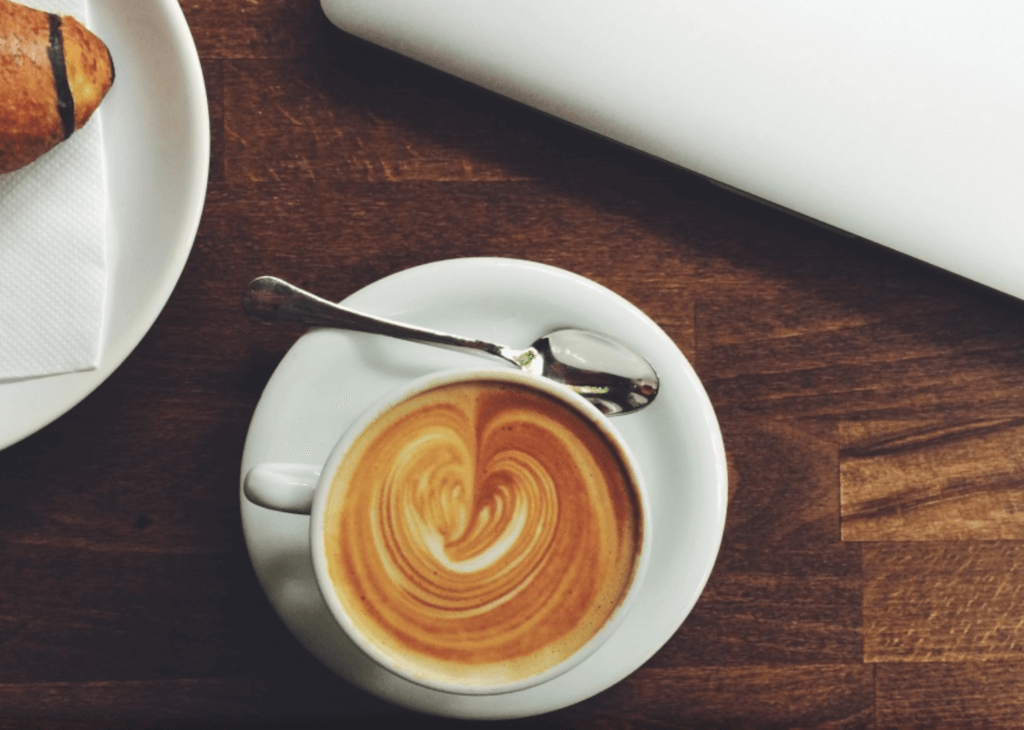 Rise and grind baby. The sun has barely risen and you should grab a hot cup of joe to start off a long day in the city. Cincinnati has a wide selection of cute coffee shops but this one beats them all as a local favorite due to its captivating aroma and hospitality. "It's a nice place to stop by and grab a coffee, or you can stay there for hours," said Saint Louis University junior Delanie Muenchen. With two locations, Downtown and in Hyde Park, this coffee shop offers irresistible latte flavors, freshly bakes sweet breads and Cincinnati memorabilia. This will soon become your new hang out spot.
7:00 a.m.— Take a Leisurely Walk on the Lunken Bike Trail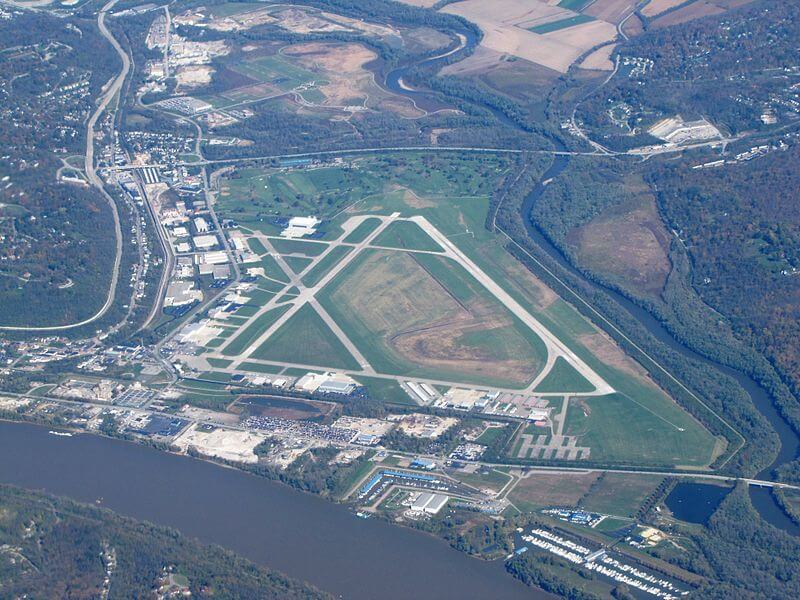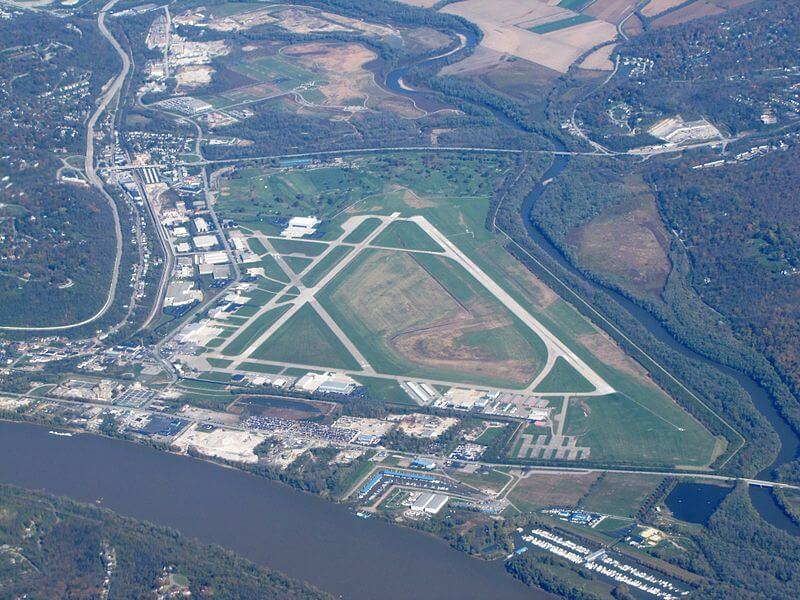 Now that you have caffeine in your system, grab some friends and burn it all off at the Lunken Bike Trail. This trail brings bikers, runners and walkers together and provides gorgeous urban scenery with unforgettable sites, such as the historic Lunken Airport Terminal.  "If you are looking for a long leisurely bike ride, it's your place to be," said University of Cincinnati junior Sydney Lang. It works its way around the city from the Lunken Airport. The long trail will give you an intense cardio workout to get your day started.
8:00 a.m.—Fulfilling Breakfast at Sleepy Bee Café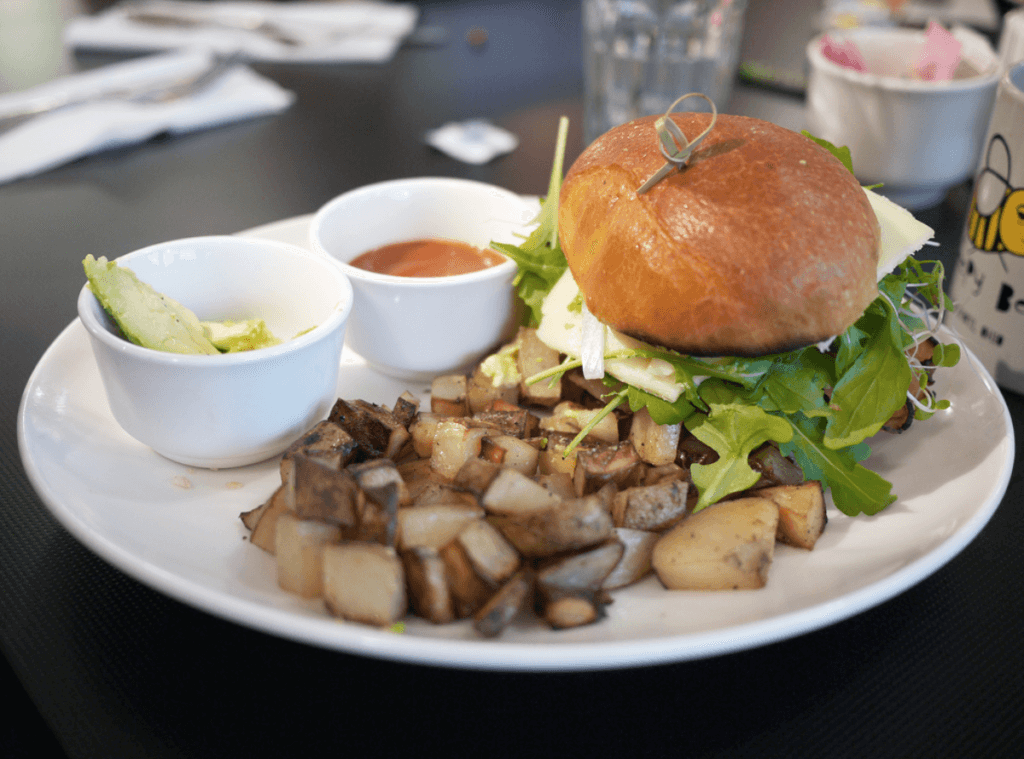 This restaurant will blow away your taste buds with locally produced, one-of-a-kind vegetarian and vegan friendly meals. If you usually go for meat lover's dishes, don't worry, they have those, too. Their meals range from sweet pancakes, or should I say "bee cakes," to hefty breakfast plates full of eggs, sausage and bacon. "It's all local, so you know it's fresh. It feels good to know you are supporting local farmers," said Ohio State University junior Marianne Brown. Head over to one of Sleepy Bee's locations to get a healthy and unique meal to start your day.
9:00 a.m.—Chill out at French Park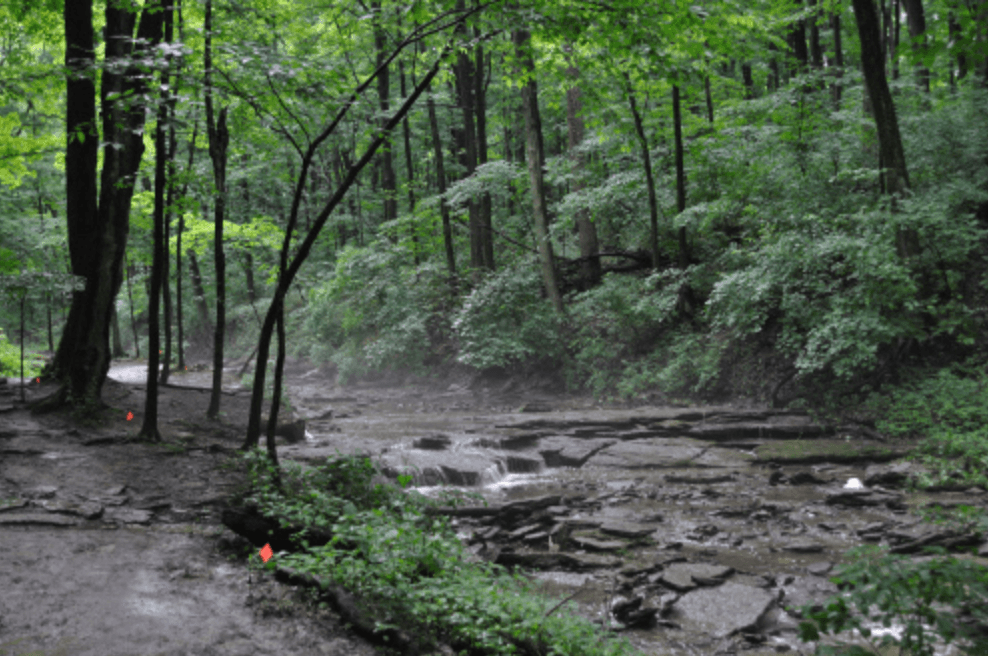 If you grab take out from Sleepy Bee, make your way over to French Park for a delightful picnic. Located in Pleasant Ridge, this hidden gem provides multiple creek trails and benches to relax. Wear your rain boots to find fossils and clay hidden along the creek or throw down a blanket in the lush grass to have a relaxing morning. When there isn't a gorgeous wedding or party going on, locals bring their dogs and children to play in the large grassy areas. You can't beat this park's gorgeous landscapes and homey vibes.
10:00 a.m.—Break the Bank at Rookwood Commons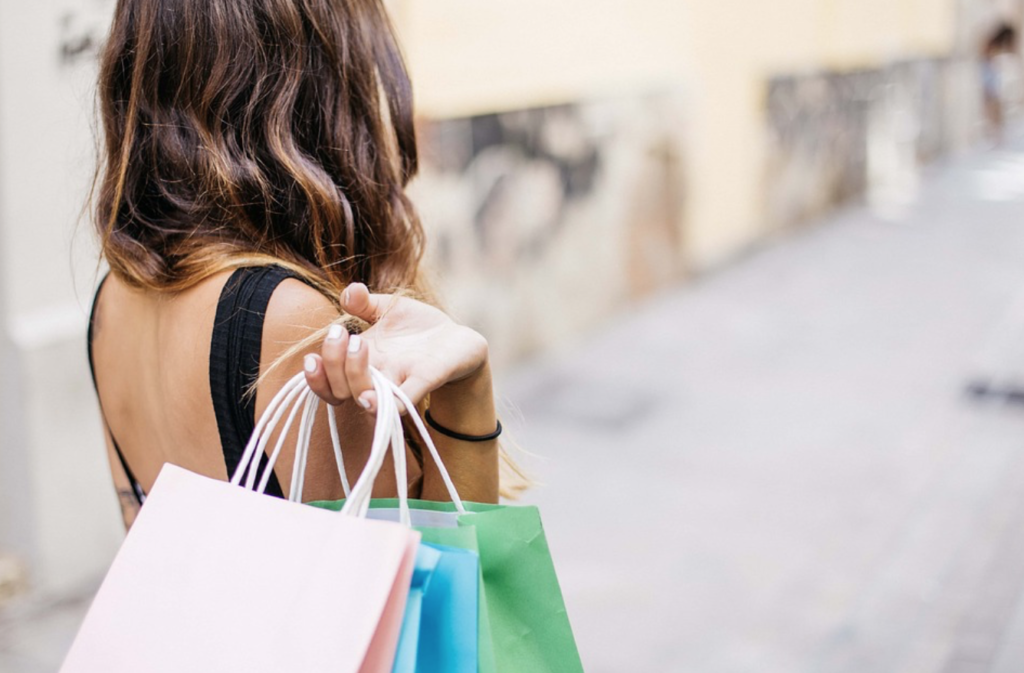 Visiting a new city means shopping, a lot of shopping. Personally, Rookwood Commons takes the cake on my list of favorite shopping centers. I am definitely biased because every time I shop here, I can usually sweet talk my mom into buying me an iced coffee from Starbucks or a frozen yogurt from Yagoot. With a wide variety of stores like Nordstrom Rack, Whole Foods and Joseph Beth Bookseller's, you never run out of places to shop. Except you might run out of money to spend.
11:00 a.m.—Get Lost in Everybody's Records
This record store feels like you entered a time machine that took you back to the 80s. Record players blast music throughout the store and brightly colored classic vinyls line the walls. "Everybody's is so cool, especially now when there are almost no record stores, it is a hot commodity," Muenchensaid. Located in the heart of Pleasant Ridge, it has any artist or genre you could ever imagine and radiates positive vibes from the moment you step inside. They sell both CDs and records and offer used CDs for those of us on a budget. I could get lost in the music for hours in Everybody's Records.
12:00 p.m.—Experience the Cincinnati Zoo (RIP Harambe)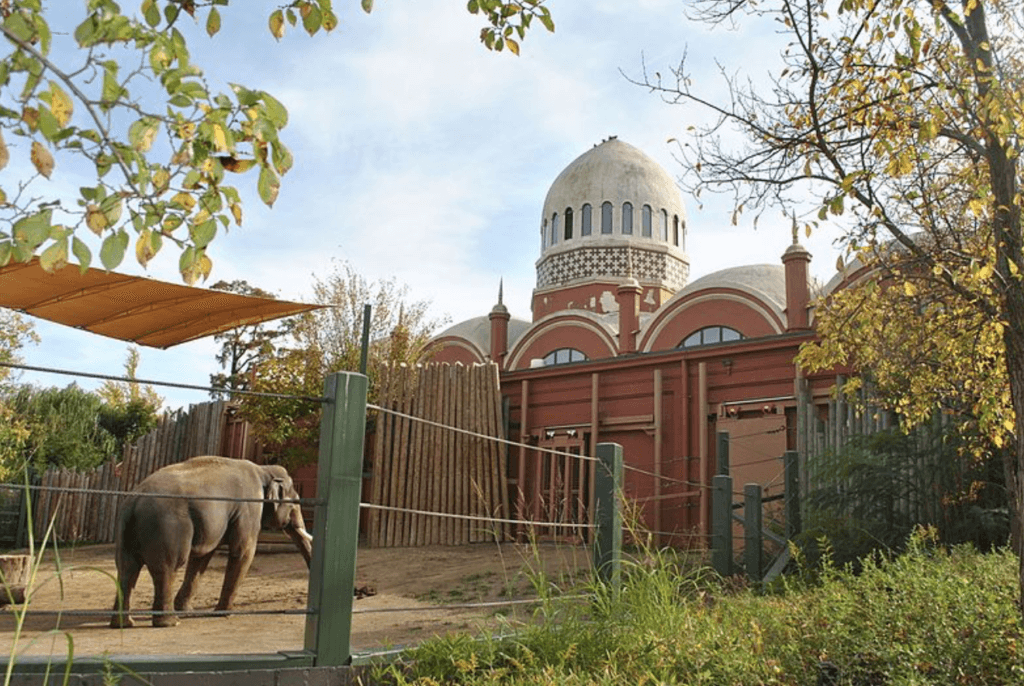 After purchasing a few records, zoom over to the zoo to reminisce on the loss of Harambe, R.I.P. At the Cincinnati Zoo you can see the baby hippo, Fiona (#teamfiona) or ride the train to get a glance into multiple exhibits. "They have so many great trails and games for people of all ages," Lang said. Youcould spend the whole day at the zoo feeding giraffes or observing manatees from the indoors exhibit, so plan accordingly.
1:00 p.m.—Figure Out What the Hype is Surrounding Skyline Chili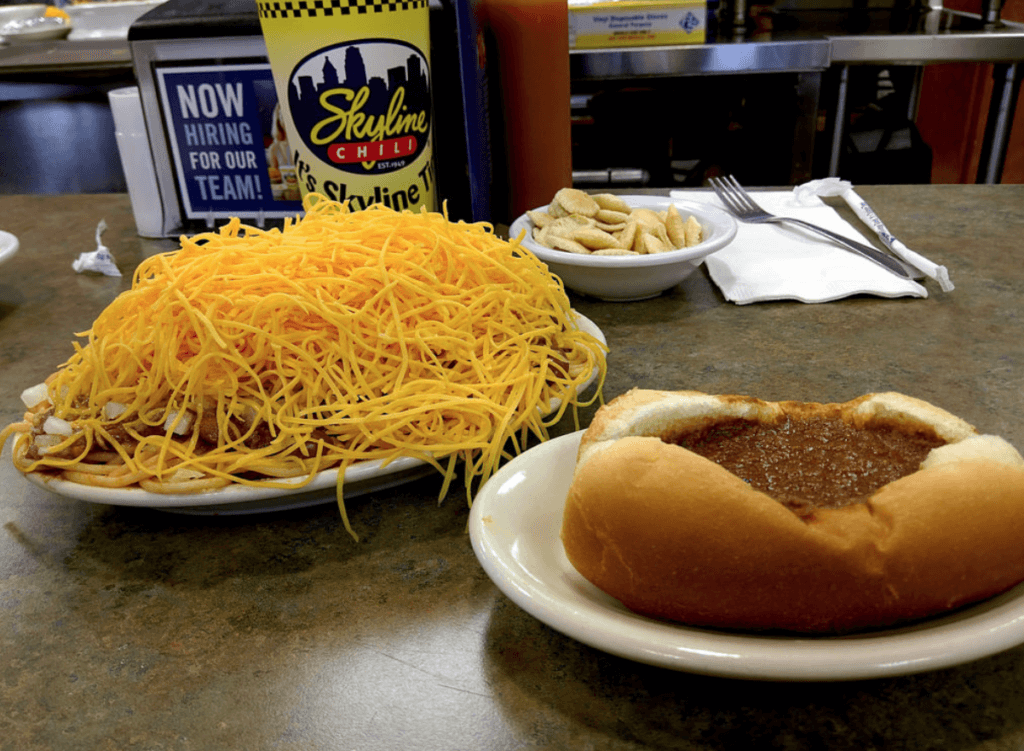 Ah, now for the world renowned Cincinnati chili. You have never truly experienced Cincinnati unless you have eaten at Skyline. For non-natives, the giant plate of spaghetti covered in chili and cheese may seem unappetizing at first, but once you try it you'll never be the same. "I love it so much, that was the first thing I did after being away in Spain for five months," Muenchen said. With all this hype, you definitely want to make sure you stop at Skyline before leaving the city.
2:00 p.m.—Check out the John A. Roebling Suspension Bridge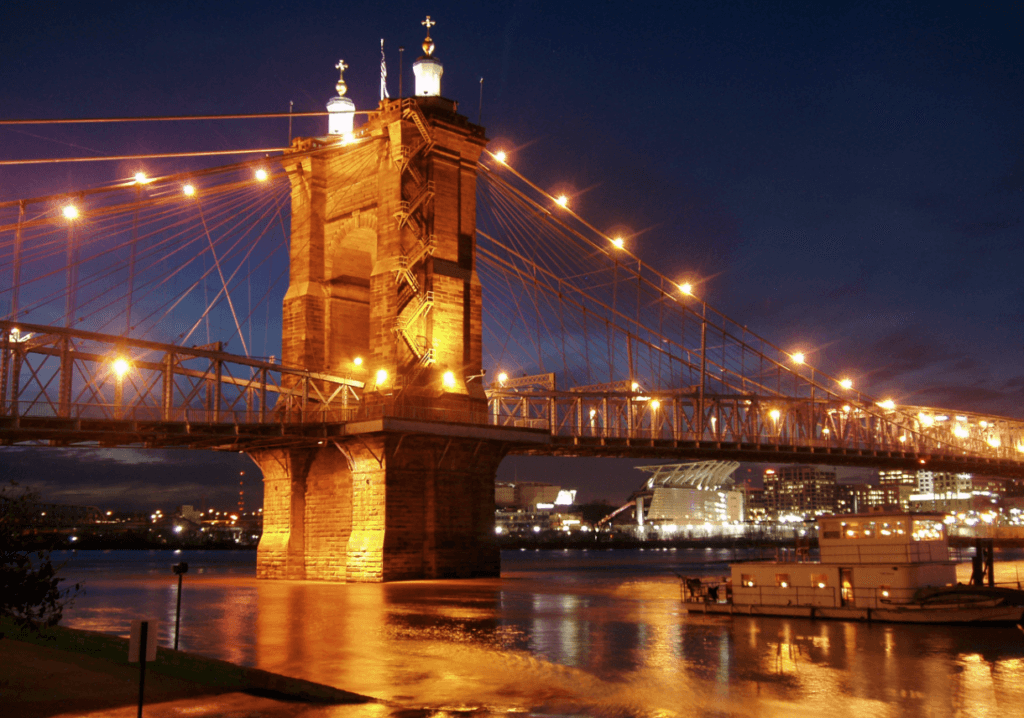 Out of the abundant site-seeing spots in Cincy, the John A. Roebling Suspension Bridge tops most of them. This bright blue bridge proves hard to miss considering the color, as it crosses from Cincinnati into Kentucky. "It's cool because it was the test model for the Brooklyn Bridge," Cincinnati local Caroline Eyer said. Driving over this bridge will give you an amazing view of the city and a tour of downtown.
3:00 p.m.—Snack Time at Findlay Market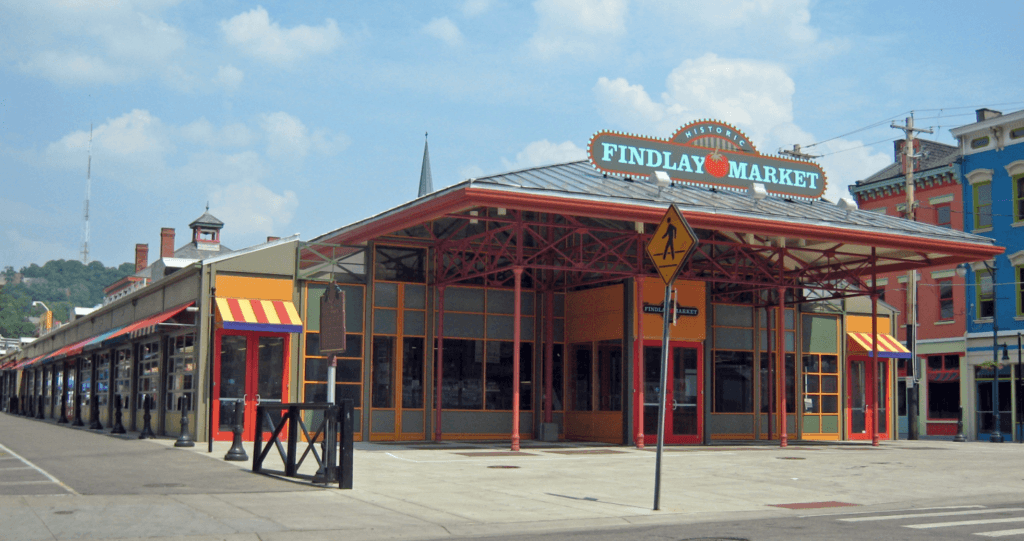 Snack time. Findlay Market is one of the oldest markets in Cincinnati and provides a wide array of foods from fresh produce to baked goods. They have all of Cincinnati's favorites, such as Urbana Café, Taste of Belgium and Frank's Fish and Seafood Market. Everything you buy guarantees fresh and locally sourced meals. "I go to the make-your-own pasta place, so you pick your pasta, your sauce and whatever toppings you want. It's so delicious," Muenchen said. You can't miss out on this experiential market place.
4:00 p.m.—Take Pictures in OTR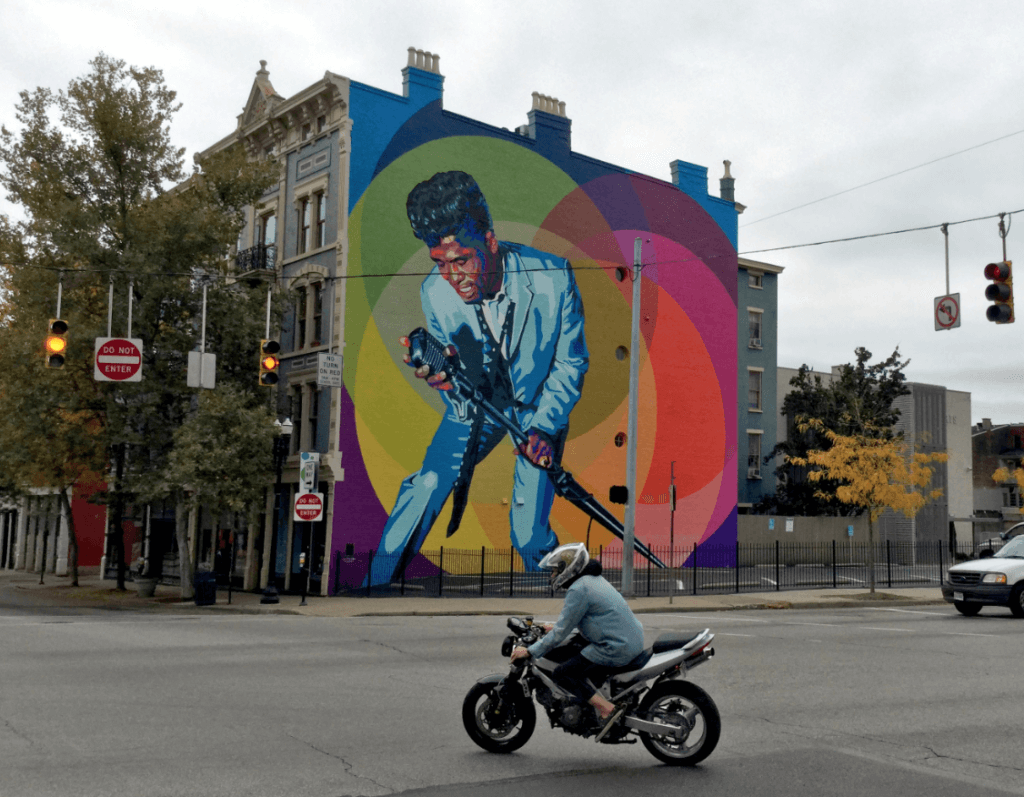 Over-the-Rhine has more recently become a hot topic in Cincinnati. This neighborhood has cute restaurants, boutiques and—more importantly— Instagram-worthy spots. Murals line the sidewalks and the most iconic, the "Lookin' Good" mural, can be found on East 12th Street. Posting a photo in front of these murals will show your Cincinnati pride.
5:00 p.m.—Take a Ride on the Brand New Skystar Ferris Wheel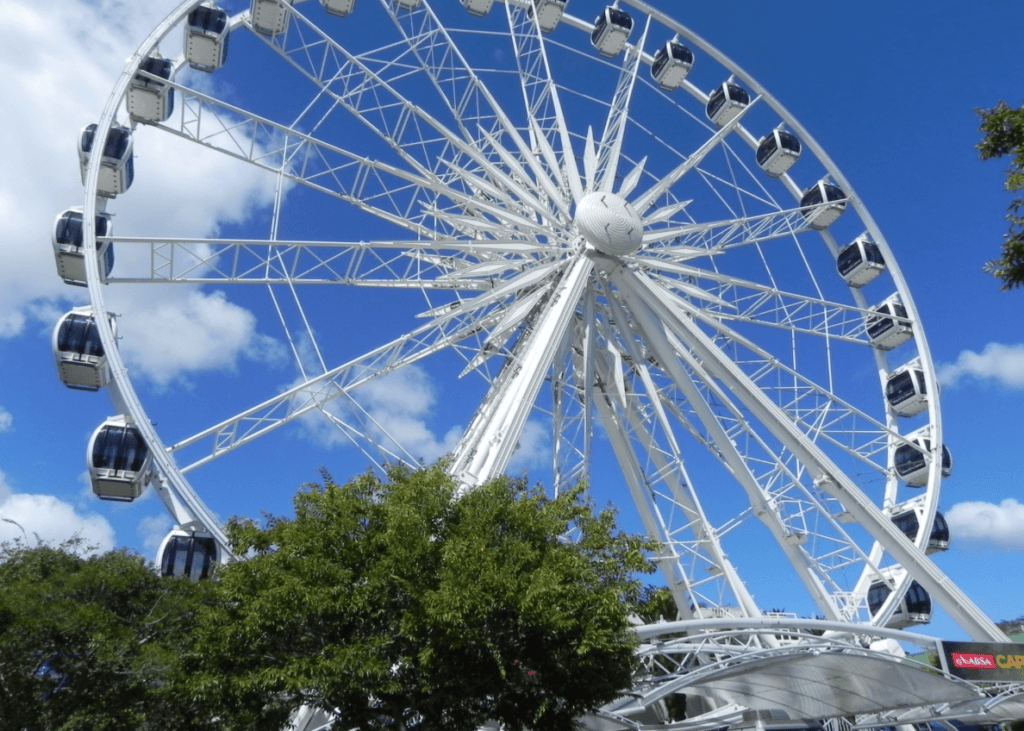 As if the city didn't already have enough attractions, they added this giant Ferris Wheel to the banks of the Ohio River. Guests can see over the city and into Kentucky, stirring all kinds of wonderful reactions. The kids love it for the entertainment aspect and the adults are amazed by the view of the city. The Ferris wheel only runs from September 1st until December 2nd, so make your way to Cincinnati quick in order to be one of the few who experience the ride of a life time.
6:00 p.m.—Grab a Bite at Dewey's Pizza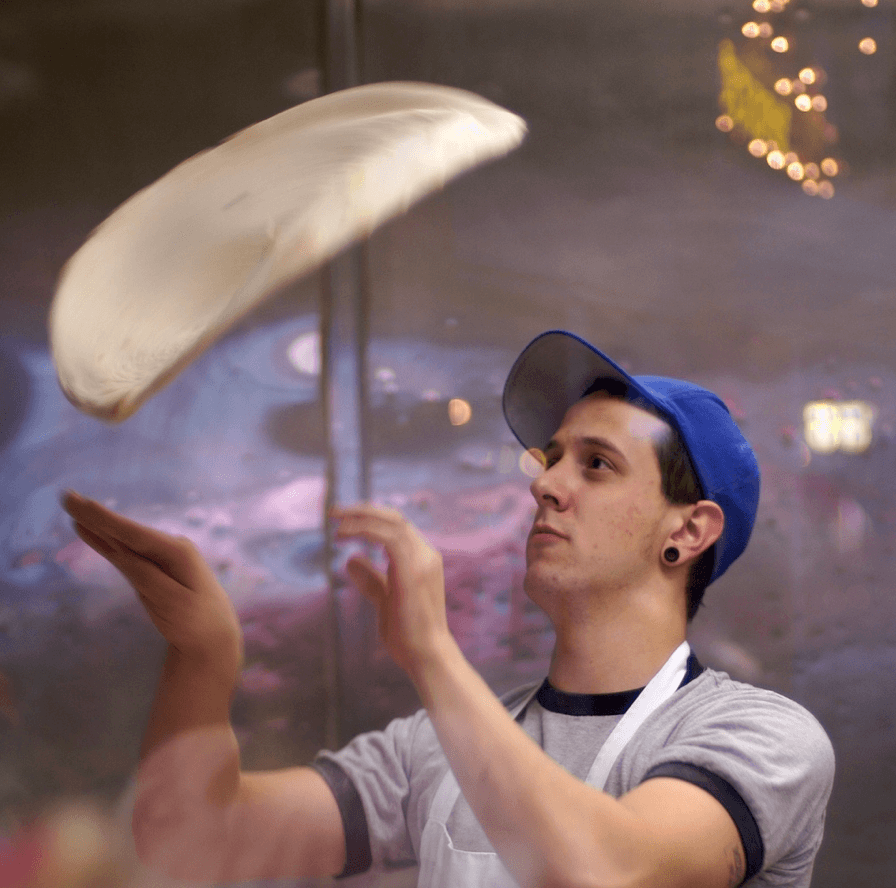 I'm excited to say that you haven't come close to tasting all the famous Cincinnati foods. Dewey's Pizza, located in multiple spots across the city, creates pizza to die for. "Dewey's is so good, they have very unique flavors. Their salads are very good and it's not greasy, it's just good pizza," Eyer said. Dewey's has windows that allow guests to see into the kitchen, meaning you can closely inspect your own pizza being made. Nothing can describe the feeling I got as a kid when the pizza maker would throw flour at the window, shocking all the kids who anxiously wait for their food. Dewey's truly puts on a show and the delicious taste of the pizza leaves you craving more.
7:00 p.m.—Cheer on the Reds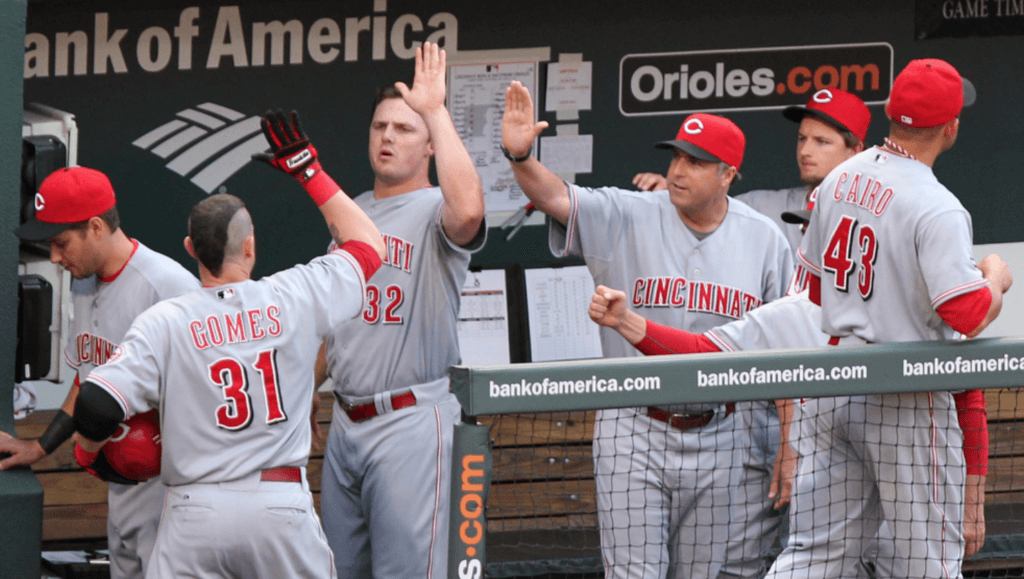 The Cincinnati Reds may not the best team in MLB, but the games are undeniably fun to attend. "It's a nice place to go with friends even if you don't care about baseball," Muenchen said. Whether the Reds decide to win or not, you can't beat stadium food like Dippin' Dots or hot dogs. The smell of peanuts, the vendors yelling, "get your beer" and the orange sun setting over the Ohio River sets up a summer night you'll never forget.
8:00 p.m.—Bask in the Beauty of Music Hall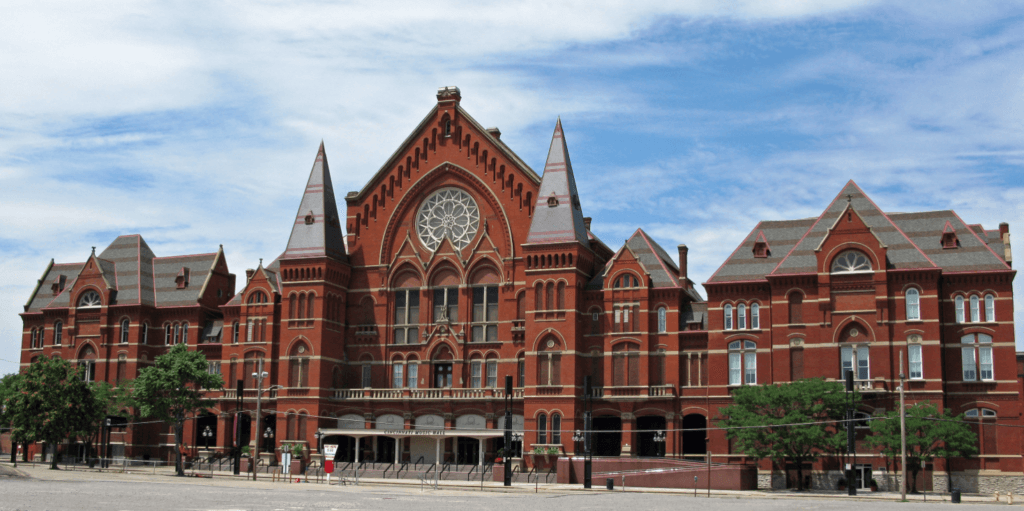 Time to treat yourself to a nighttime live performance. If you want to get fancy in the city, Cincinnati offers an elegant venue known as Music Hall. "It's really pretty, they just redid it. It is supposedly haunted which is pretty cool," Eyer said. Rumor has it that spirits roam the building at night, scaring night time employees. Luckily, the ghosts are said to be friendly and some believe the spirits attended events in the past. During Halloween months, Cincinnati offers Haunted Ghost Tours, driving people around the city in a hearse looking for ghosts, naturally stopping by Music Hall. And let me tell you, that s—t is creepy. But more importantly, Music Hall present orchestras, concerts and lively light shows frequently.
9:00 p.m.—Graeter's Ice Cream for Dessert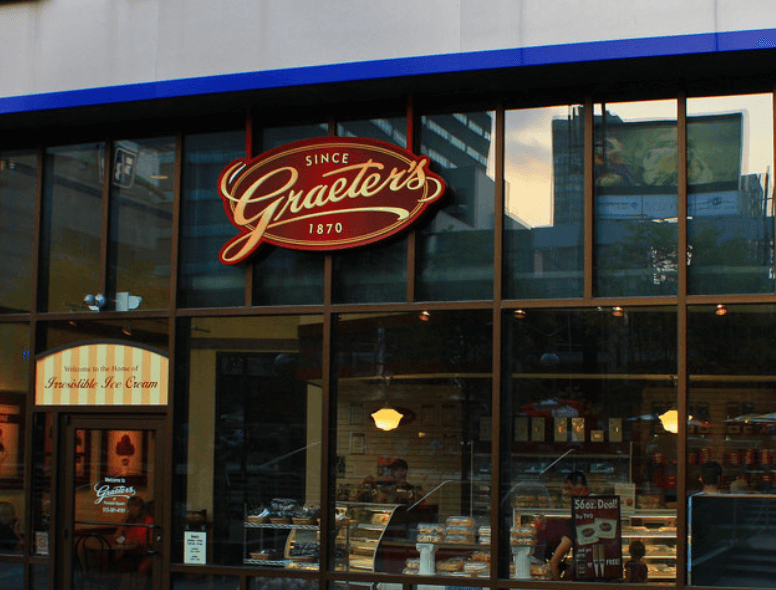 I scream, you scream, we all scream for ice cream. I would do more than scream for Graeter's ice cream. "Best damn ice cream you'll ever eat. Those hand cut chocolate chips change the world," Muenchen said. A Cincinnati classic, Graeter's ice cream has the heart of all locals and visitors, and undoubtedly serves as the perfect dessert after a long day of site seeing.
10:00 p.m.—People Watch at Fountain Square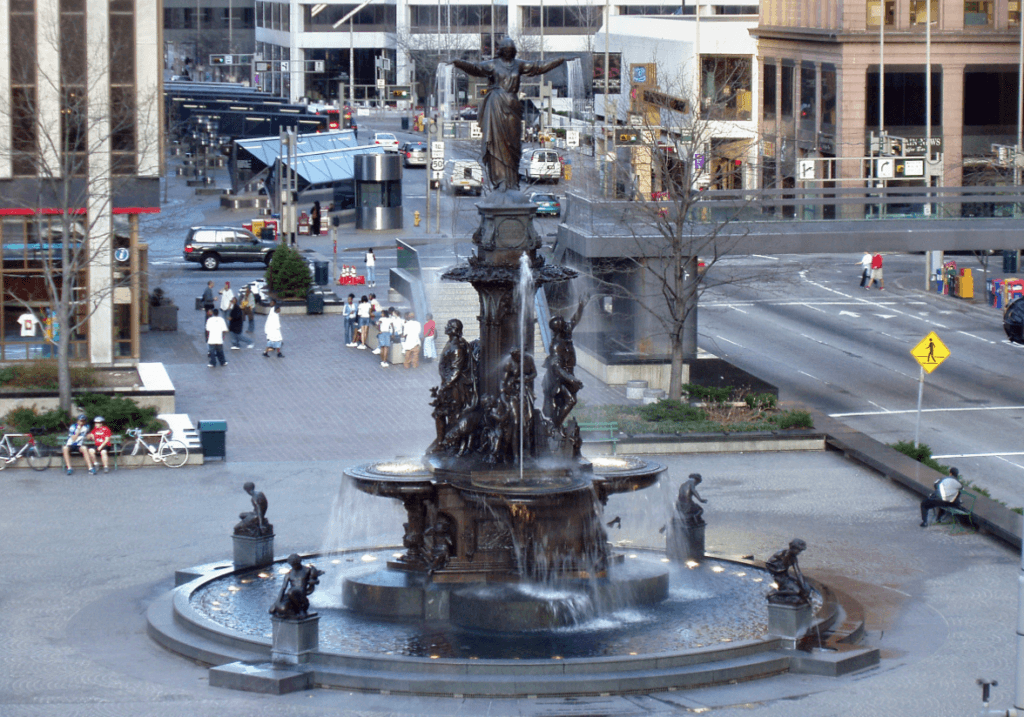 If you got your Greater's ice cream at the downtown location, then in a few steps you'll be in the heart of downtown Cincinnati, Fountain Square. With a giant fountain and restaurants surrounding it, this square remains the ultimate hang out spot on the weekend to eat and people watch. From the ice skating rink in December to Saint Patrick's Day celebrations in March, you'll never be bored in the Square.
11:00 p.m.—Grab a Drink at Mad Tree Brewing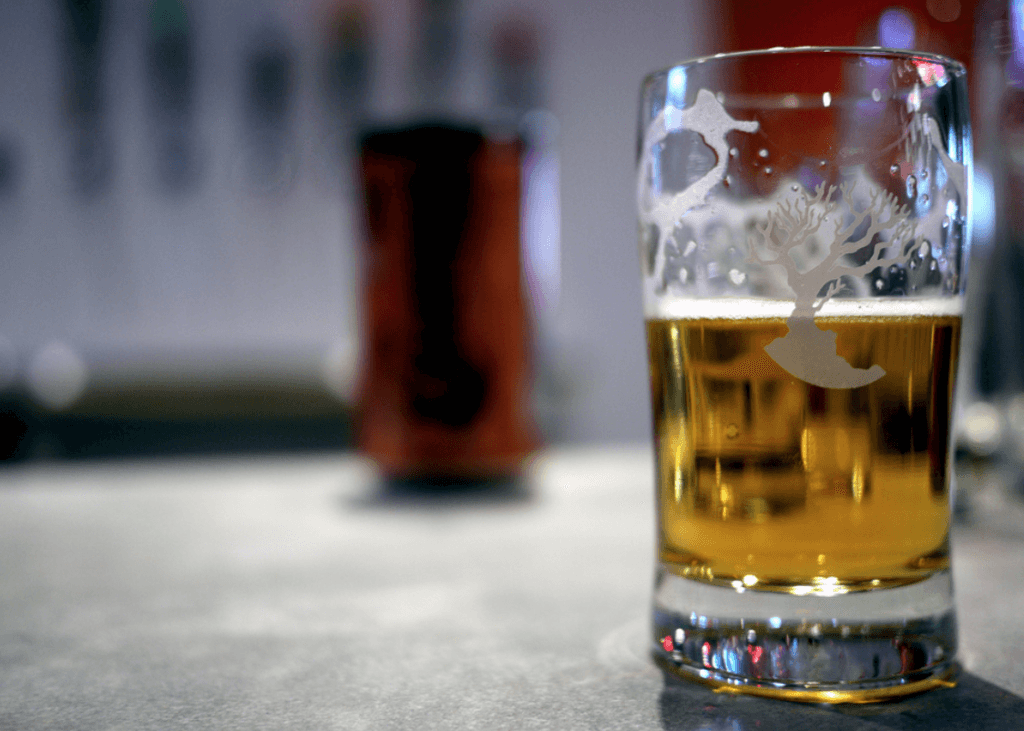 I'm not 21 (only a few short months away, I'm bursting with excitement), but Mad Tree Brewing Company has taken Cincinnati by storm. It never fails to be packed from the time it opens until the time it closes, serving locally crafted beer and fresh pizza. As if good alcohol wasn't enough to entice you, they allow dogs in the brewery. Seriously, you can drink with your dogs. I think we can all recognize pure genius when we see it.
12:00 a.m.—Have A Few Too Many at Mt. Adams Bars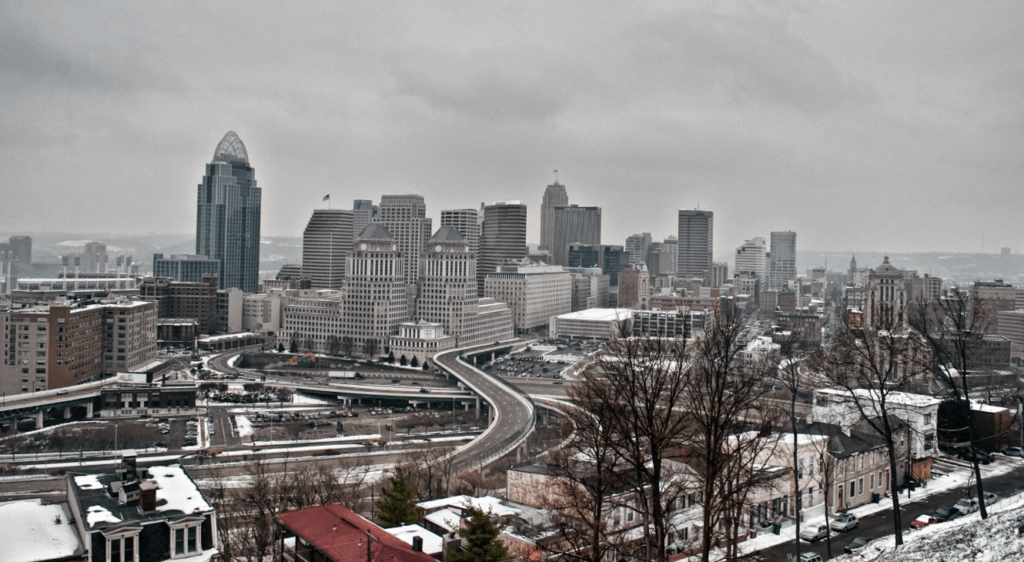 Again, I'm not 21, so I can't speak from experience on how amazing Mount Adams bars can be, but I know people love it. There never fails to be a party going on due to the numerous bars that hold people of all (legal) ages. The party never stops at bars such as Monk's Cove, a festive and beachy bar that serves $1 jello shots. Enough said. Another popular bar in Mount Adams is O' Malleys in The Alley, serving up local beers and bar food until 2:30 a.m.
1:00 a.m.—Overlook the City at Bellevue Hill Park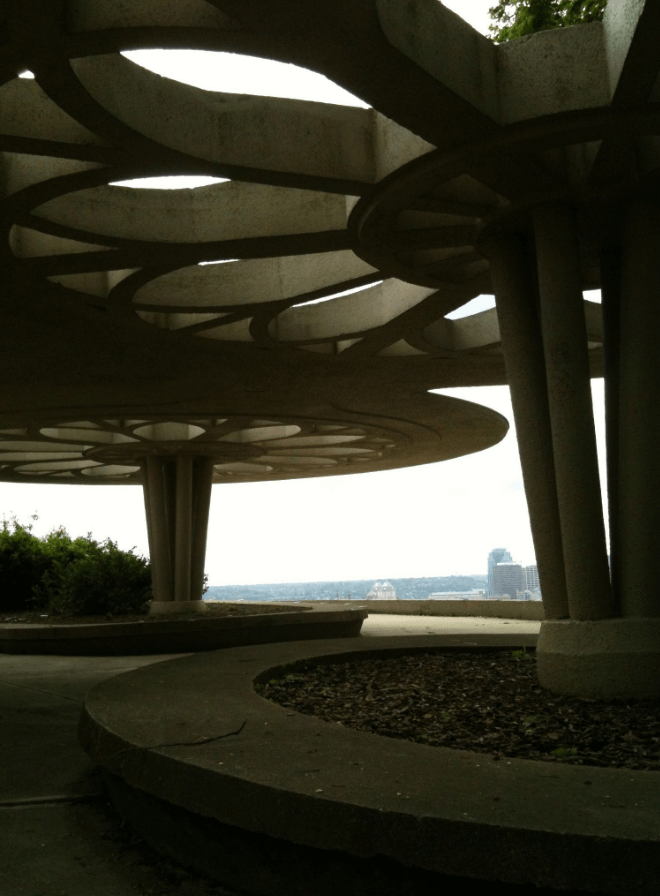 It's the middle of the night and people retire to their beds, leaving not much activity going on at 1 a.m. But the lights in Cincinnati shine on and Bellevue Hill Park proves the perfect place to star gaze. This park has three giant statures, declaring itself one of the city's hidden gems that you shouldn't miss out on. Pretty all year round, you can climb on the statues to get amazing Instagram photos. The lighting might not be great at 1 a.m. though, so remember to turn on your flash.
2:00 a.m.—Late Night Bite at French Fry Heaven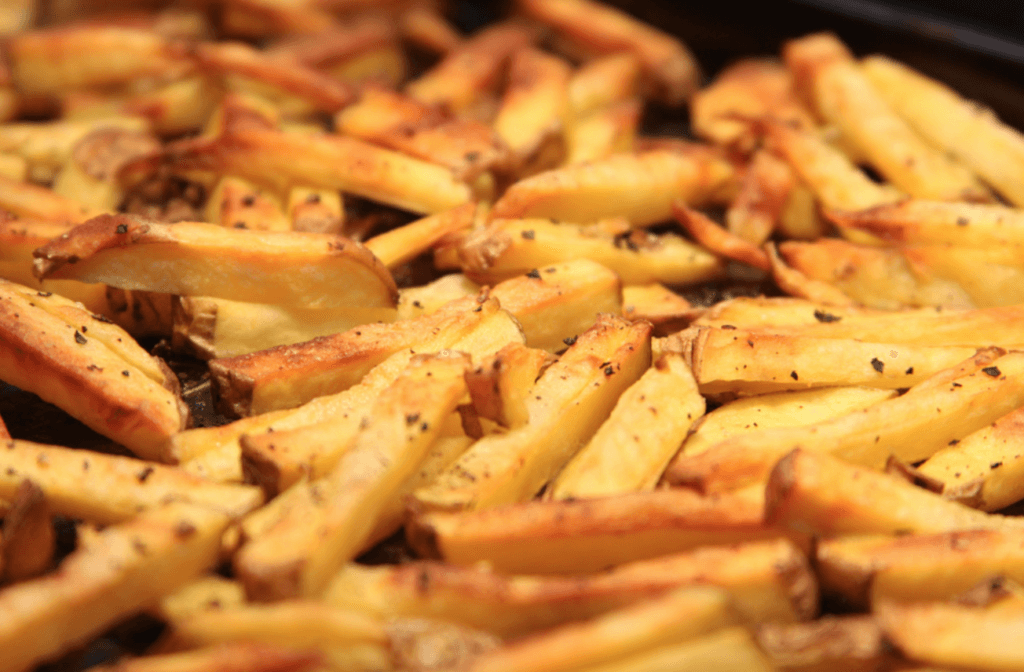 I don't know about you, but I am always craving fries no matter the time of the day. Good thing French Fry Heaven in Clifton stays open until 3 a.m. "So good, it's the perfect midnight snack," Lang said, "I always just get cheese fries, but the buffalo ones are popular." The buffalo chicken fries include fried chicken slathered in buffalo sauce and ranch. Whether you go to University of Cincinnati or just got in from a late night on the town, French Fry Heaven will satisfy all your greasy food desires.
3:00 a.m.—Take a nap at Ault Park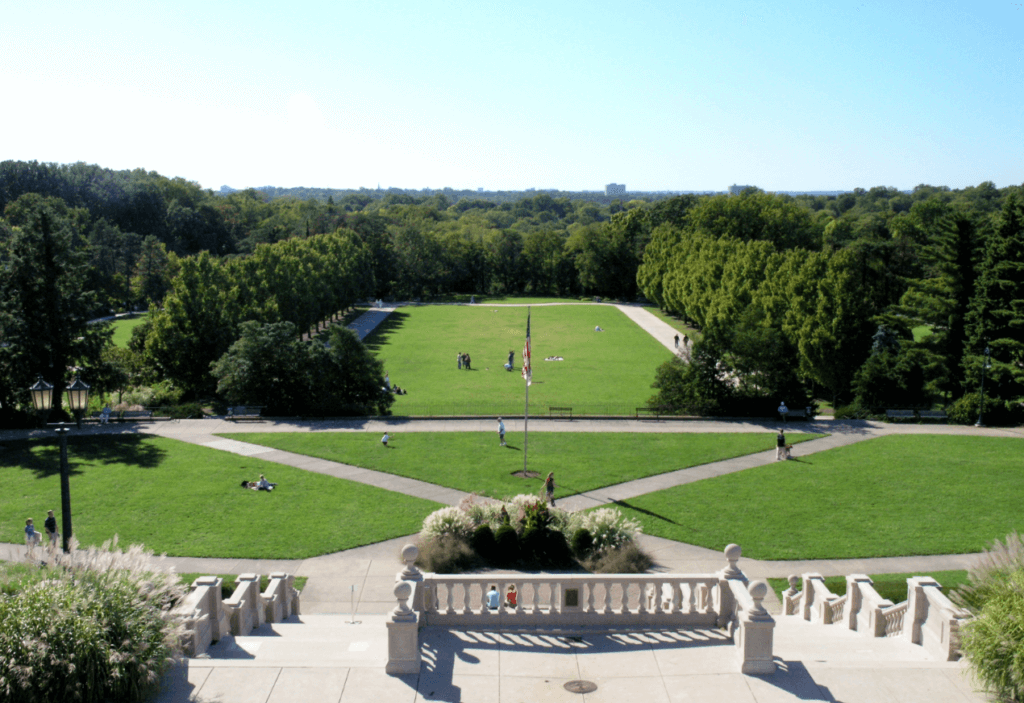 Cincinnati gets quieter in the middle of the night, so let's hit up another monumental park. The ideal spot for a peaceful nap with plenty of benches, foliage, and wildlife, Ault Park will soon lull you to sleep. "It's pretty, probably one of the best parks in Cincinnati. It's very peaceful, not a lot of noise, kind of secluded," Brown said. I suggest popping a squat in the castle on the hill where many wedding, prom and friend photoshoots take place. Rest easy.
4:00 a.m.—Lose All Your Money at JACK Casino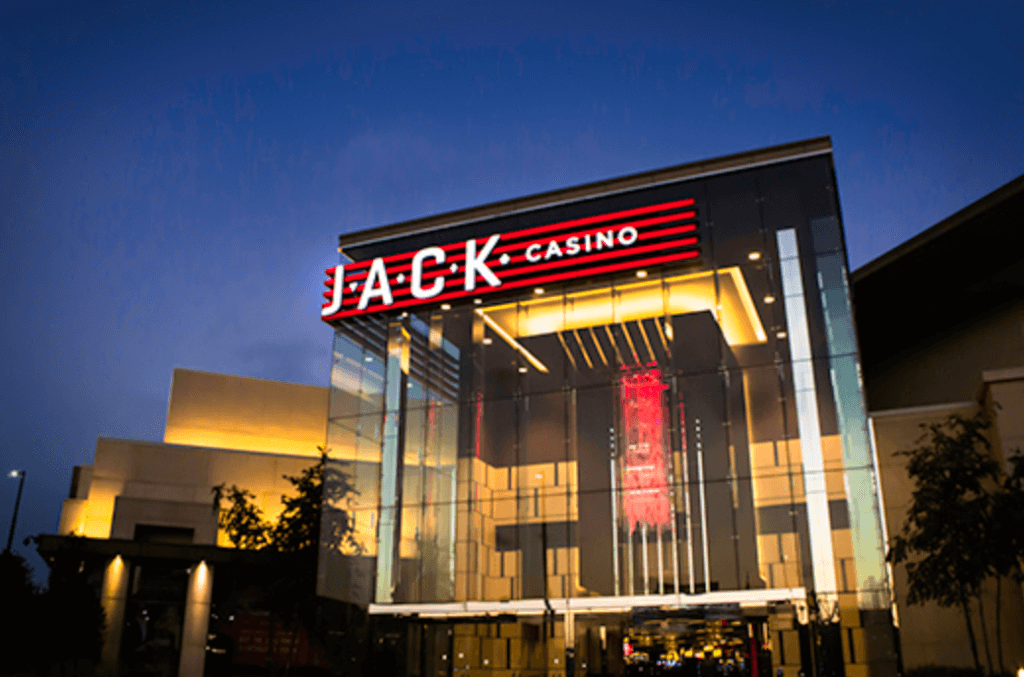 I've never been to the casino, but I can tell you my grandma loves it. That woman stays up all night playing the games, winning some and then losing it all again. But hey, that's the fun of it, right? The JACK Casino stays open 24 hours a day and provides entertainment with slot machines, table games and poker. The casino has several restaurants on the property so all those eager gamblers will never go hungry. This casino will introduce you to some characters and give you a night you'll never remember.
5:00 a.m.—Sunrise at Devou Park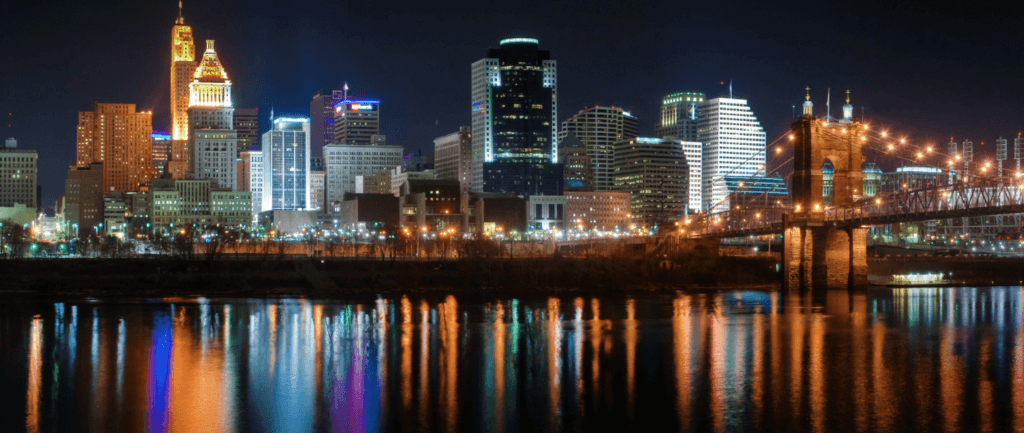 You have experienced the whole city of Cincinnati in one day, let's get some rest. End this exhausting day by watching the sunrise over the city at Devou Park. Although maps will say it's located in Kentucky, a quick 10 minute drive outside of downtown will bring you to the park. Senior pictures, weddings and fun celebrations take place here because of the gorgeous view of the skyline. You can see the Bengal's stadium, the multiple famous bridges and the tall city buildings. Snap a few pics here and reminisce on your perfect day in Ohio's most captivating city.