But first: brunch. While some may think of the Cubs, Navy Pier and Millennium Park when they think of the Windy City, it offers much more than the common tourist attractions. Although Chicago's deep-dish pizza compares to no other, we suggest trying out these delicious brunch options when you visit, too. Who doesn't like brunch—honestly? And don't worry, we looked out for all our brunch lovers by creating a list for every diet. You too, vegan friends.
Explore these 10 places for brunch in Chicago for a Windy City meal that blows you away.
1. M. Henry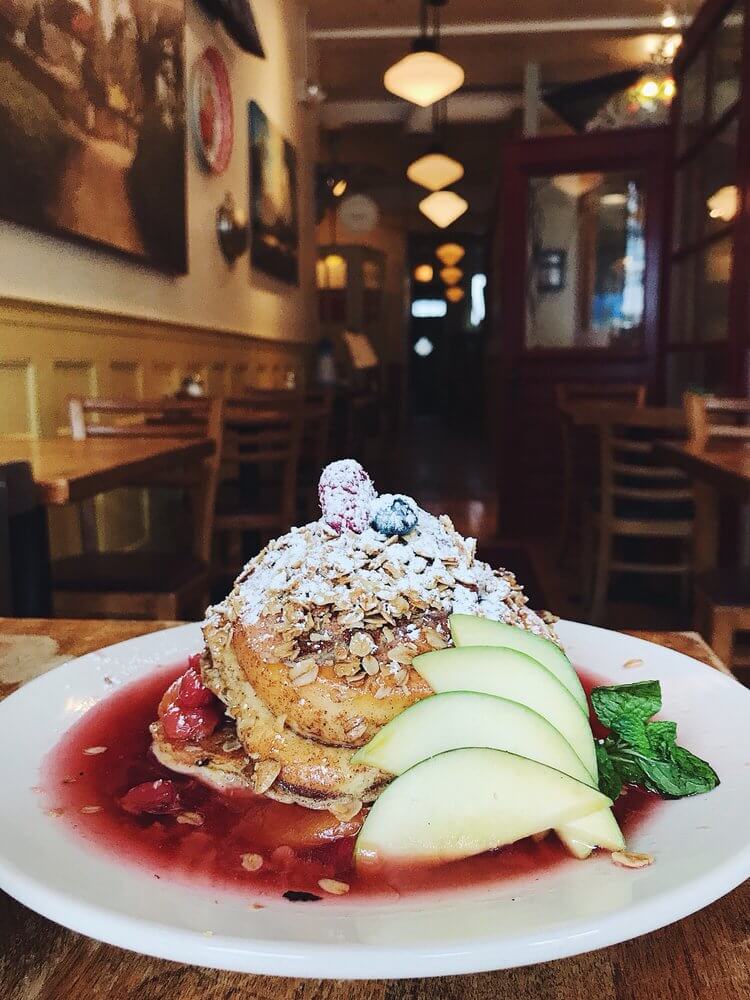 Check out the Lincoln Park Zoo and then head over to M. Henry for a bite to eat. M. Henry serves mango and blueberry cinnamon French toast. Need we say more? If you prefer anything but French toast, this spot offers delicious dishes from roasted asparagus and prosciutto benedict to what they call heavenly four berry hotcakes. The combination of blueberries, raspberries, strawberries and blackberries creates a burst of fruity flavors in your mouth. One of the best elements of this brunch spot includes meals under $15 and you know how much we love college friendly food.
2. Mad Social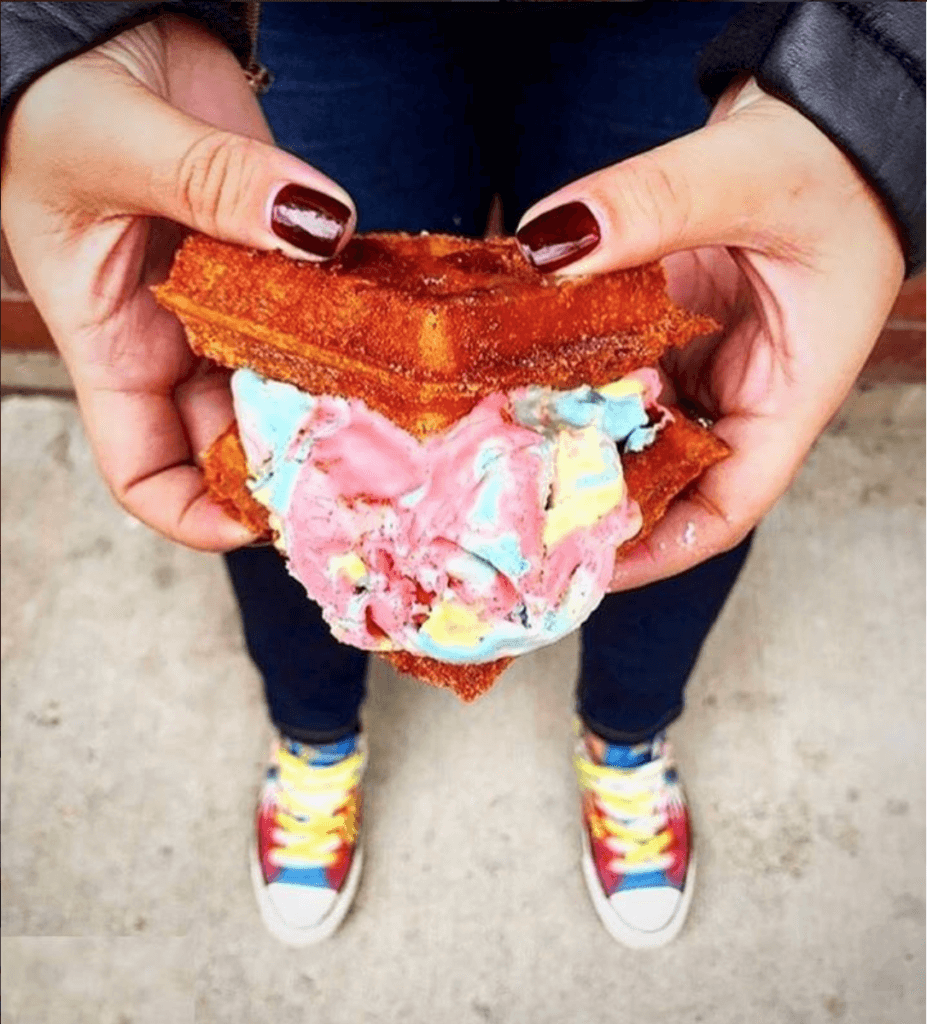 Socialize and brunch at Mad Social in Chicago. Kale us crazy but the kale salad at Mad Social sounds to die for. Prepare your fresh-produce-loving stomach for baby kale, strawberries, blackberries, raspberries, dried cherries, feta, shaved coconut, candied walnuts and strawberry poppy seed dressing? What a mouthful—both to say and to eat. But, if you avoid kale like the plague, Mad Social plates up dishes like salmon toast and classic buttermilk pancakes with salted caramel whipped butter, too.
3. Nana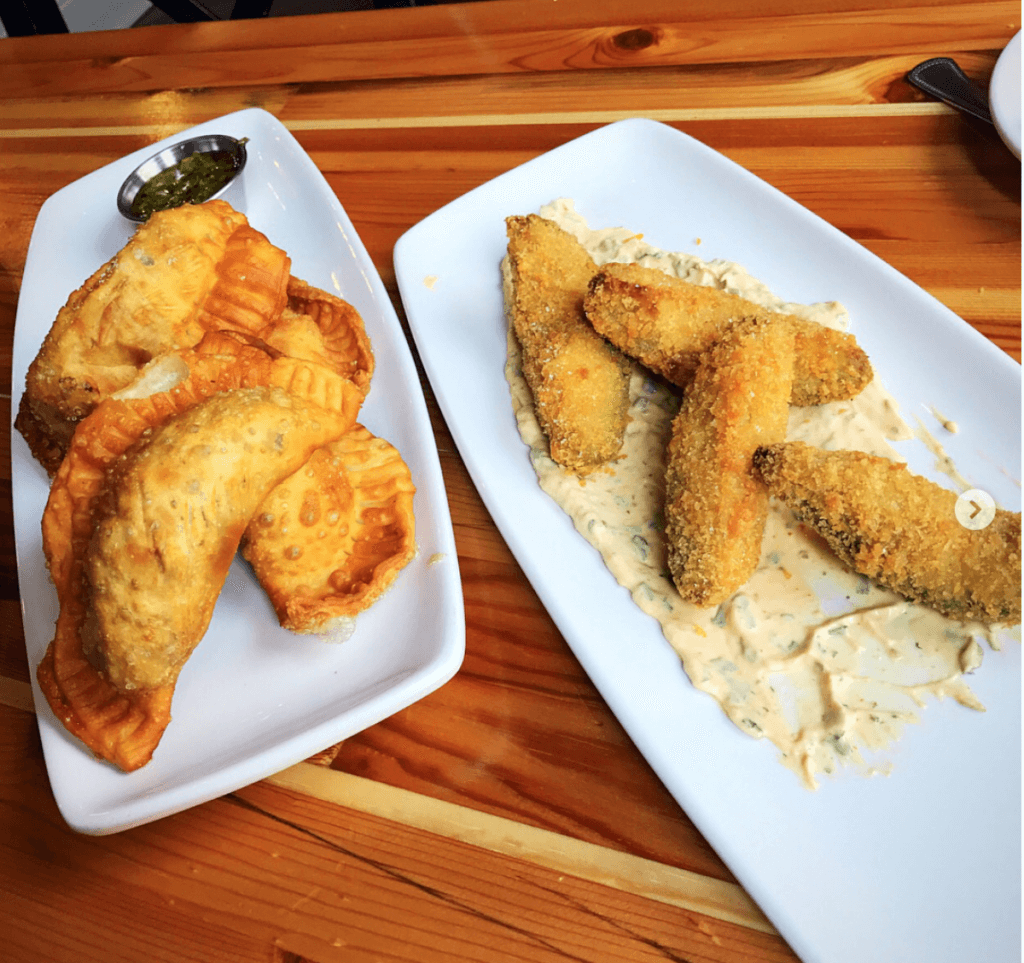 Although your grandma probably makes delicious brunch, this Nana might give her some hardcore competition. This spot serves organic, Mexican-style dishes to help you change up your brunch game. Tofu scramble, huevos rancheros and plantain sandwiches include a few options on the menu that will set your taste buds off. While dining at Nana you can enjoy local, organic and sustainable food and after brunch you can catch a show at The Playground Theatre or shop at the Hollywood Mirror. When the weather acts right, enjoy your brunch on Nana's patio and take in some fresh air.
4. Flo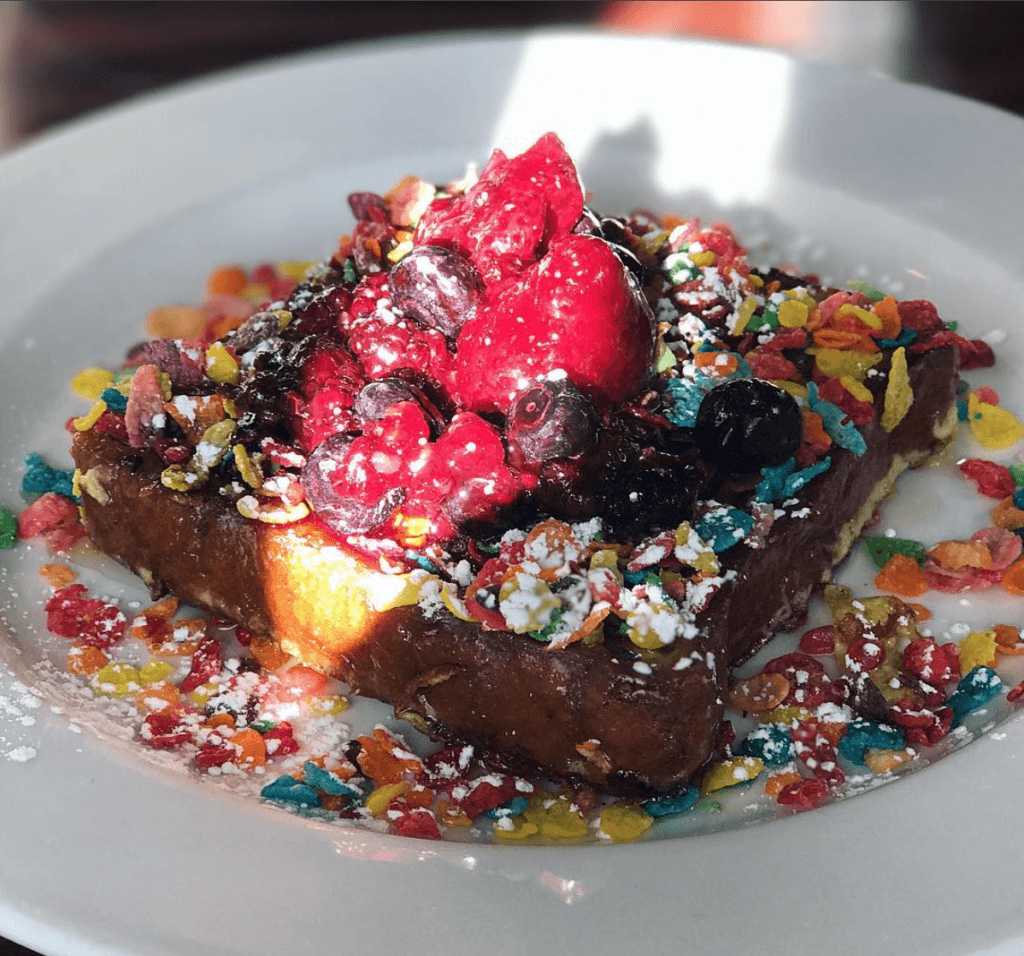 Everyone loves cereal but some might say Fruity Pebbles or Cocoa Pebbles come in first place. If you agree with that, consider Flo's iconic French toast—heartily topped with those cereals. If you refuse to try it, grab some breakfast burritos and omelets that satisfy your savory tooth. Plus, Chicago comes through with brunch items all under $15.
5. Batter & Berries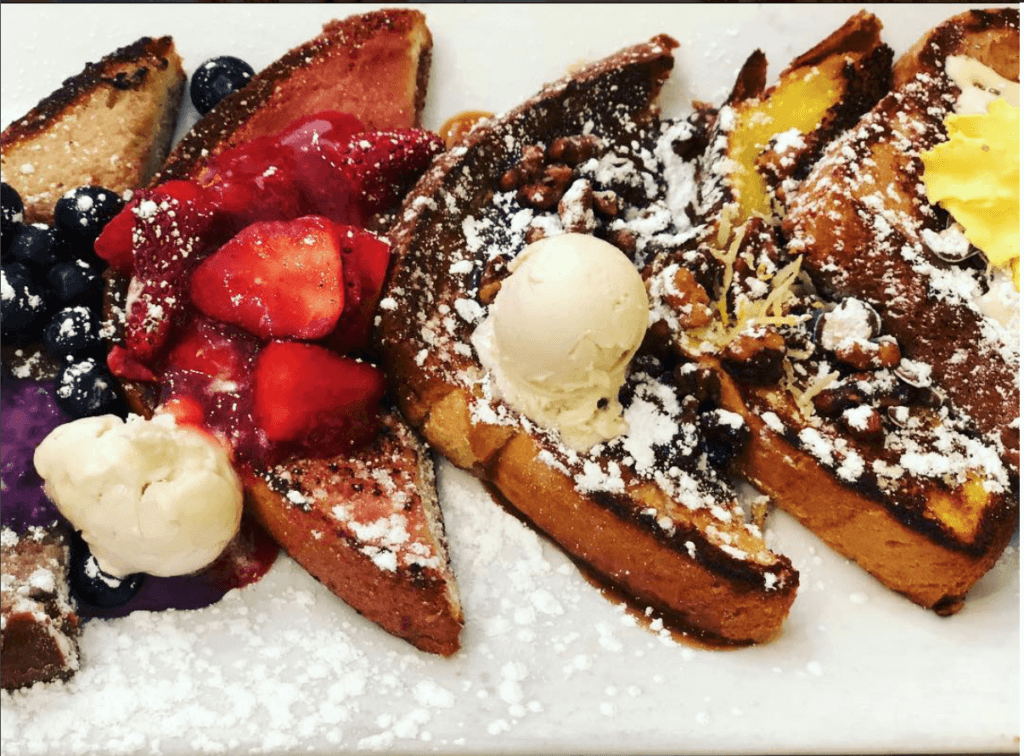 Waffles or pancakes? Whichever breakfast option you prefer, Batter & Berries makes enough batter for both. First off, the name sounds super cute, which we think makes this brunch option worth a try. This restaurant claims, "home of the world famous French toast" which includes multiple flavors to choose from, like strawberry, lemon, blueberry or a mix of all three. "Batter & Berries had excellent service and their blueberry waffles are really good," Spelman College junior and Chicago native Jessica Hannesbery said.
6. Wildberry Pancakes & Café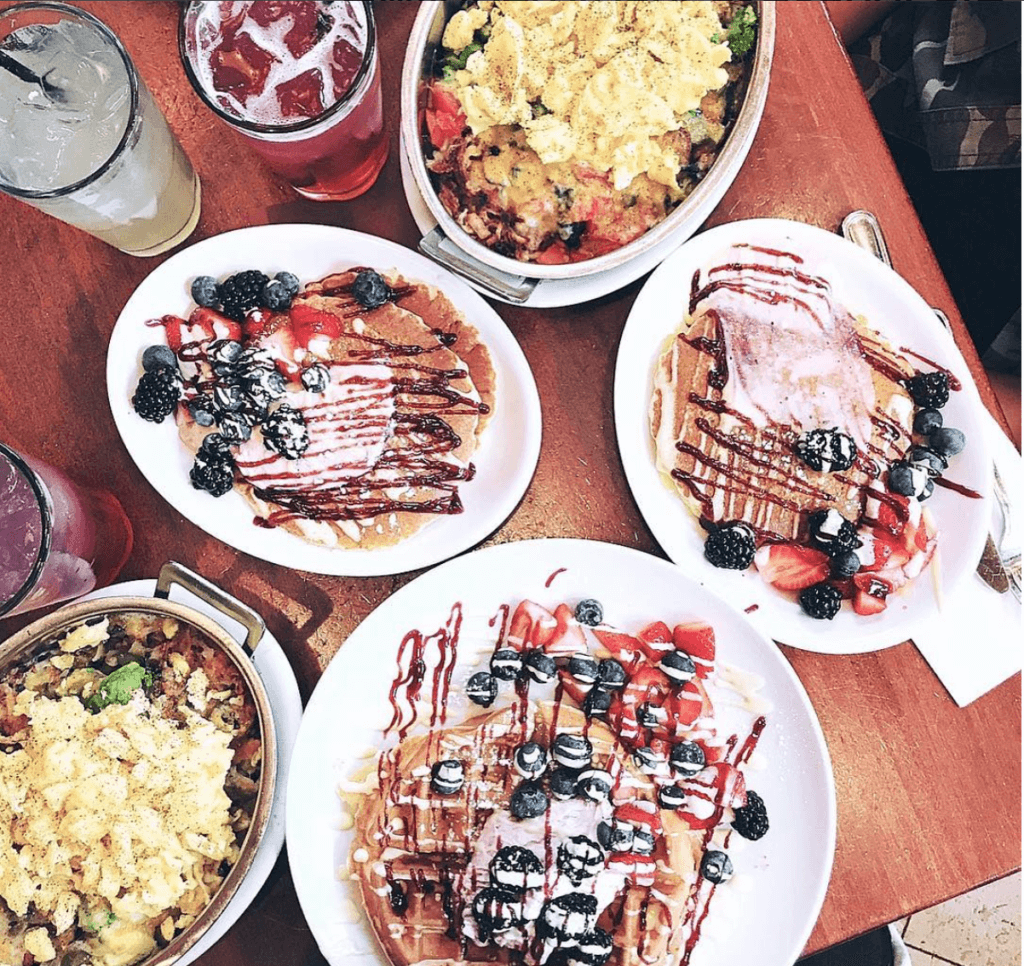 Let out your wild side at Wildberry Pancakes & Café. Read up on the menu before hand to cut down on the time you spend at brunch perusing their plethora of options. From the typical brunch foods like pancakes and waffles to Oreo s'more's and scrumptious skillets, we know you can find at least one appealing item to eat. "The atmosphere at Wildberry was really positive and the food came out in a timely manner. I got the Denver skillet with pancakes. The pancakes were thick and the skillet was cooked very well," Spelman junior and Chicago native Taylor Malloy said. At the very least, the cute restaurant aesthetically pleases.
7. Hash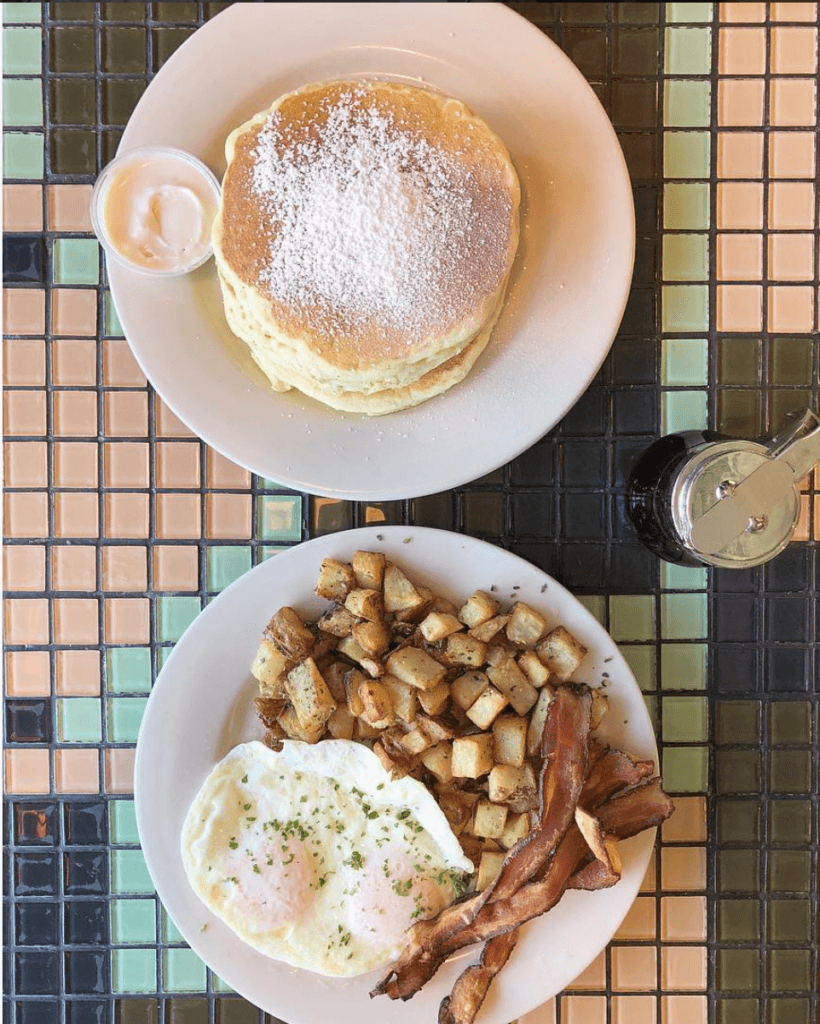 Bell bottoms and hippies represent the 70s, and you can throwback to that time while going to Hash. Their 70s décor and theme will convince you that live in a different era but their food will force you to appreciate the present. This affordable brunch option sells brunch all day and offers option like Texas tacos which include scrambled eggs, potatoes, Chihuahua cheese and pico de gallo on corn tortillas.
8. Fort Willow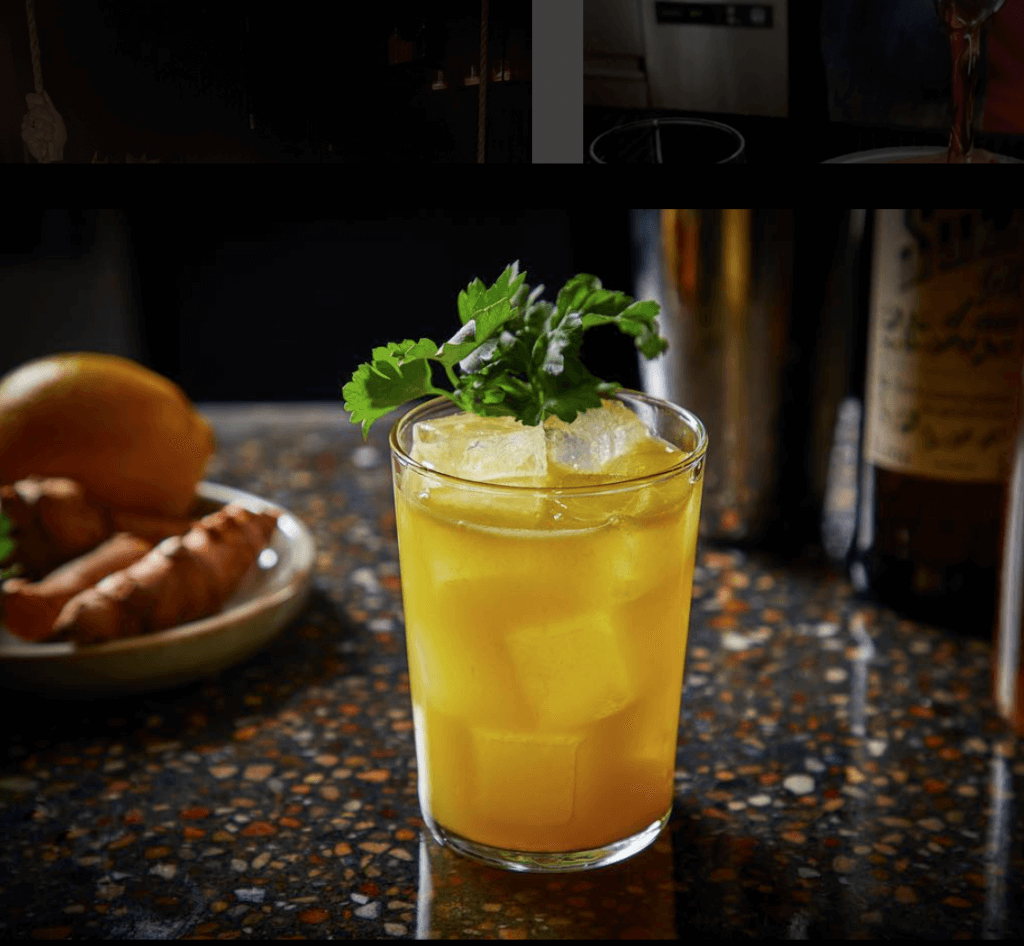 You can't eat brunch without cocktails. Fact. The drinks Fort Willow offers like screwball, hosue falernum, beermosa and irish coffee cocktails probably all please, but you can judge what's the best. This cute lounge might take authority your next brunch discovery. On the inside the restaurant displays lights and what resembles a tree to help create great ambiance. Fort Willow also serves the ever-so-trendy avocado toast and French toast bites to go along with those cocktails. Plus, you can appreciate some food to-go along with your drink; when you stop by, don't come with a huge appetite.
9. Brunch
You won't find any brunch like brunch at Brunch. Now, say that five times fast. With brunch nachos, an acai power bowl or donut French toast, we don't think you'll feel disappointed. Brunch nachos made from waffle fries, fresh scrambled egg, crispy bacon, cheddar jalapeno cream, salsa and chives present the perfect combination of breakfast and lunch food. This restaurant serves up quirky food options that may give you what you never thought you needed. "I had an omelet at Brunch which was really good because they let you choose what toppings you want inside of it," Morehouse College junior and Chicago native Robert Rucker said. You know the food hits when a brunch spot goes by the simple name Brunch, and we think you should give it a shot.
10. Fremont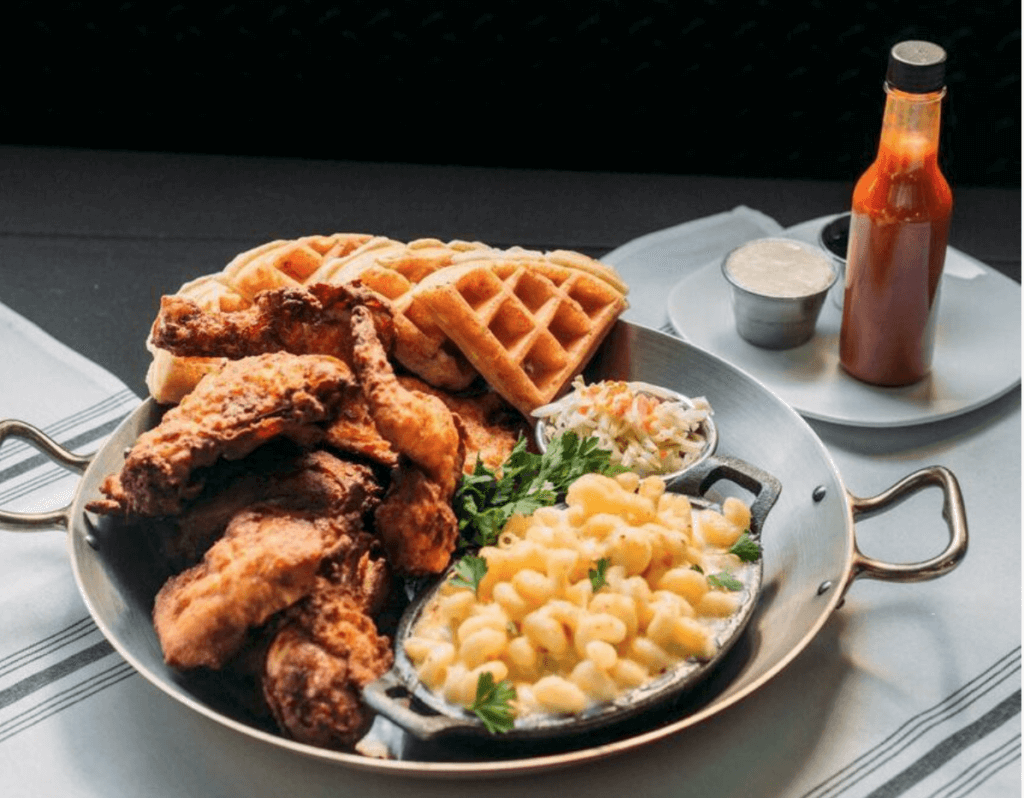 Do you always order last at the table and consider yourself super indecisive? You know, because food = life. If so, try this brunch buffet. For $40 at Fremont, you can eat from a carving station, smoked brisket, an omelet station for your protein fix, a doughnut wall, desserts and waffle bar to cure your sweet tooth, and a little booze because we all know brunch allows you to drink during the day and not be judged. You can eat until your face falls off (but we don't recommend this). Plus, the party atmosphere creates the perfect cross between a darty and a brunch, two college favs. Make reservations just in case, because who wouldn't want to eat at Fremont with all of that deliciousness?