When you think of Savannah, you should think of mossy oak trees lining paths and roads, creating a picturesque scene straight out of a Nicholas Sparks movie. This city is the height of southern charm, complete with friendly pedestrians and warm, comforting, soul food, too. Savannah's southern charm turns visitors into residents with its countless parks and quaint buildings. There's something for everyone in this city, including movie lovers, history buffs and shoppers. Lose yourself in Savannah's southern charm, where you will find something to do every hour of the day.
Check out 24 things to do in Savannah in 24 hours.
6 A.M. Swim or Surf at Tybee Island Beach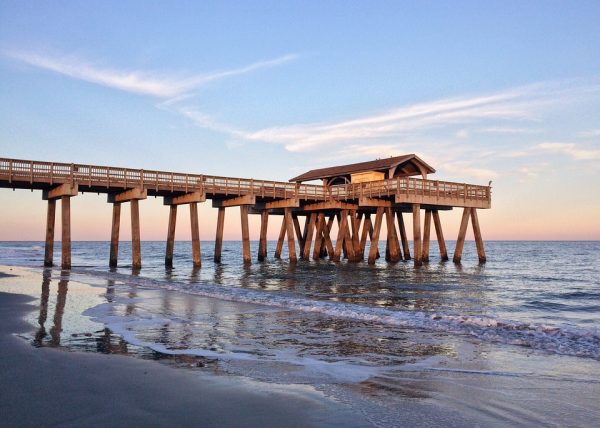 One of the best places to surf on the entire East coast happens to be Savannah's lovely Tybee Island Beach. The beach boasts some of the best waves on the coast, and the weather stays sunny almost year–round. Amanda Hamilton, a sophomore at Georgia Southern, said that she "fell in love with the warm waters of Savannah," and now it's her favorite place to surf. Swimmers usually crowd The Pier, so make sure to get an early start if you want to beat the crowds. The North Beach offers incredible views of cargo ships and dolphins, with waves ranging from one foot to head high.
7 A.M. Get Physical with Hot Yoga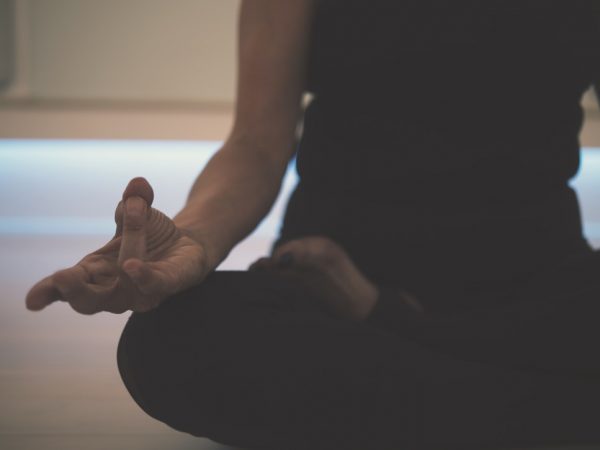 Make sure you align your chakras before a busy day of playing tourist at Dancing Dogs Yoga. This studio hosts a community of yogis dedicated to teaching the physicality of your body, as well as opening your heart and mind. They offer a wide variety of classes for every experience level, and it doesn't matter if you have a membership because you can always drop in and take one class.
8 A.M. Breakfast at Fox and Fig Café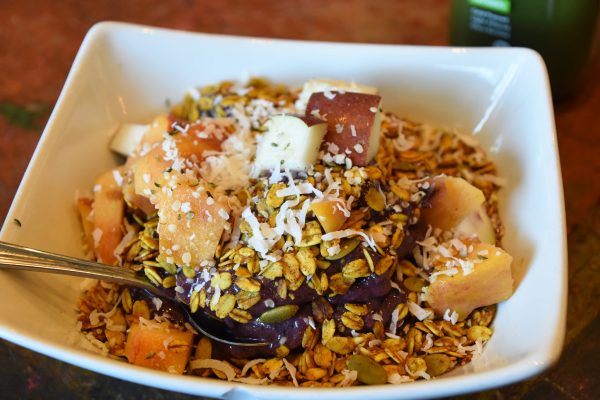 After getting physical, enjoy a nice vegan breakfast at Fox and Fig Café just a short walk away. From vegan breakfast tacos to their soaked chia porridge, you will find unusually delicious foods that you can't find anywhere else. Every meal has a brightly colored aesthetic, perfect for a brunch pic that will make all your Insta followers jealous. Their creative, plant-based menu and espresso bar make this café unlike any other in the city.
9 A.M. Browse along River Street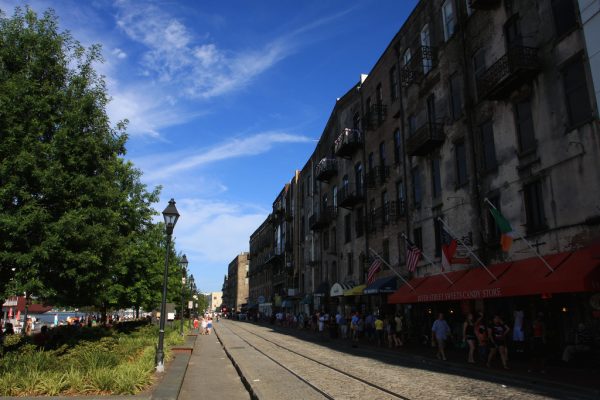 Enjoy the morning sunlight as you stroll along the old cobblestone streets of Savannah's vast river waterfront. You can browse through the shops that used to be cotton warehouses and watch the boats gliding on the river as they head out for the day's catch. Complete with shops, restaurants, bars and art galleries, there is something for everyone in this area.
10 A.M. Coffee at the Coffee Fox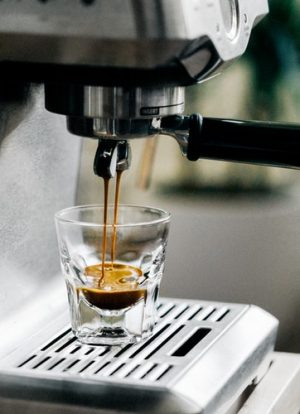 To help you get through the day, visit The Coffee Fox, an award-winning coffeehouse that serves pour-over coffee, pastries and cheese boards, if you can fit some in after breakfast. After all, you will definitely need to stop here for some energy to keep you going through the rest of the day.
11 A.M. Wander through Forsyth Park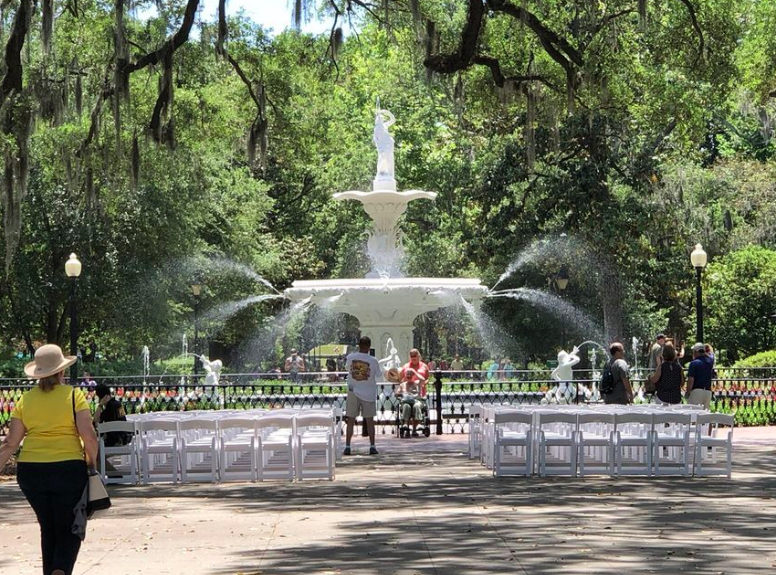 After you've had your caffeine fix, take a stroll through  this 30-acre park located in Savannah's historic district will make you feel as if you were born to live in the South. With a gorgeous landscape filled with oak trees and flowers, you'll see why this spot is popular for both locals and tourists. It's also one of the most photographed spots in the city, and the massive fountain will definitely brighten up your Insta feed.
12 P.M. Stuff your Face at Mrs. Wilkes Boarding House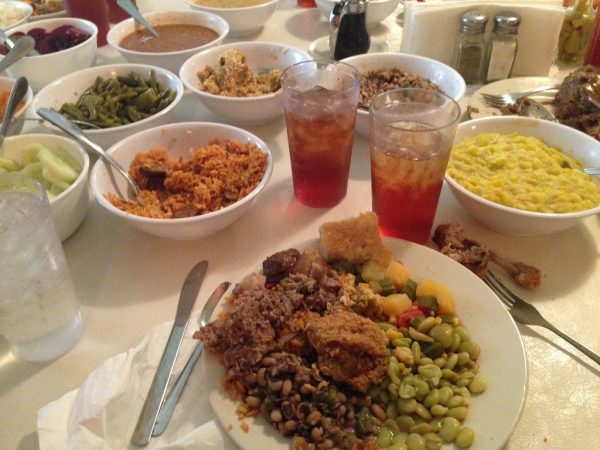 Load up on Southern cooking at the Wilkes House with a buffet-style spread of fried chicken, cornbread, mashed potatoes and more southern nibblins. The menu changes every day, so you never know what will be on the menu, but you can bet that it will be the best you've ever had. They have a family-style atmosphere, so you pay per person and load up on as much food as you can eat.
1 P.M. Shop at the Paris Market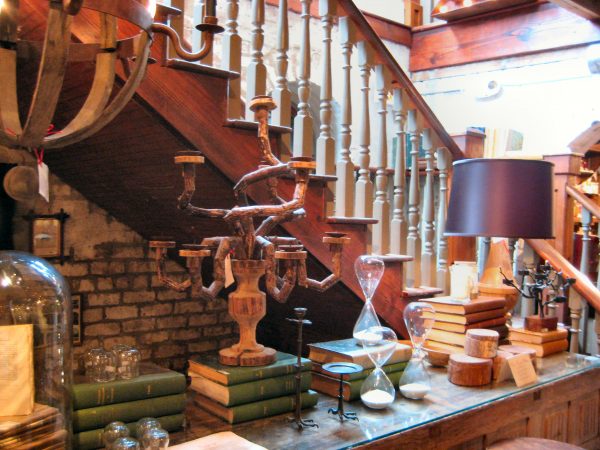 This two-story shop provides the best place in the city to find one of a kind treasures and décor from around the world. Tourists love this shop because of its unique pieces, like rare books, antique desks and old-timey jewelry. From home decorations, jewelry, books or soaps, there is always something new to find.
2 P.M. Kayak on Skidaway Narrows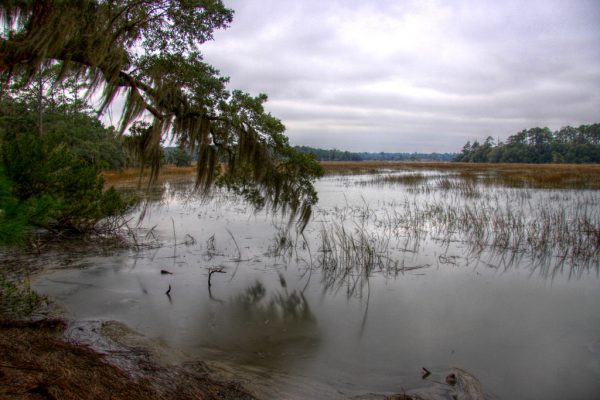 Most tourists rarely visit Savannah's Skidaway Narrows, missing out on tons of beautiful wildlife and nature. Go ahead and rent a kayak at one of the stands by the water and paddle along the main Intercoastal Waterway or explore the narrow creeks hidden deep within the mossy forest. Make sure to take a camera: usually you can spot some osprey or a manatee, too.
3 P.M. Visit the Telfair Museum of Art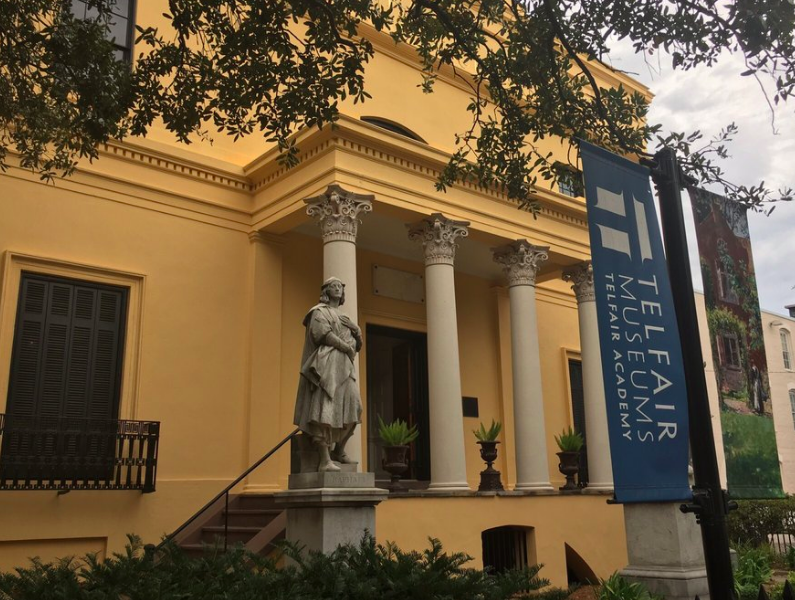 Take a break from the outdoors and check out the oldest art museum in the South-and one of the oldest structures, too. This building was designed by an English architect and bought by the son of a Georgian governor and was turned into a museum, complete with all its quaint furnishings, in 1875. Various art paintings from German Impressionists and the American French have been added over the years, making this a popular spot for art buffs and your everyday tourist alike.
4 P.M. Learn about Marine Life at the Georgia Aquarium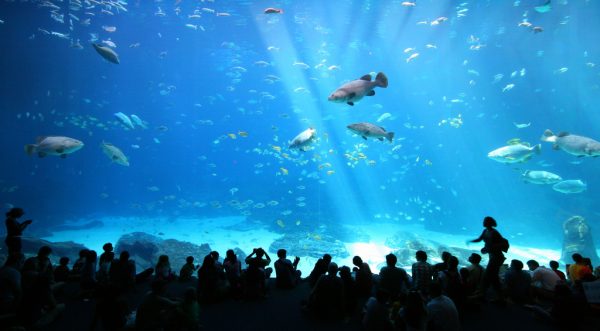 The Georgia Aquarium features a marine education center and fascinating ocean life exhibits. This aquarium holds more aquatic life than any other aquarium, and their dolphin shows are so entertaining to watch. From sharks and whales to sea lions and penguins, this aquarium teaches you everything you want to know and more about the ocean with their extensive group tours. Marine life not your thing? They also show off exhibits that feature ancient creatures like woolly mammoths and mastodons, too.
5 P.M. Admire the Cathedral of St. John the Baptist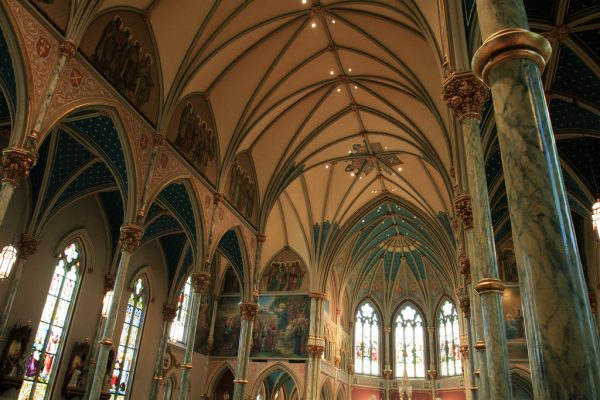 You absolutely cannot miss seeing this cathedral, also known as the most architecturally impressive building in Savannah, and that's saying something. Even if you aren't Catholic, the aesthetically pleasing spires and stained-glass windows will make your jaw drop. Take a free tour or just walk around the exterior to take it all in.
6 P.M. Hike the Wormsloe Historic Site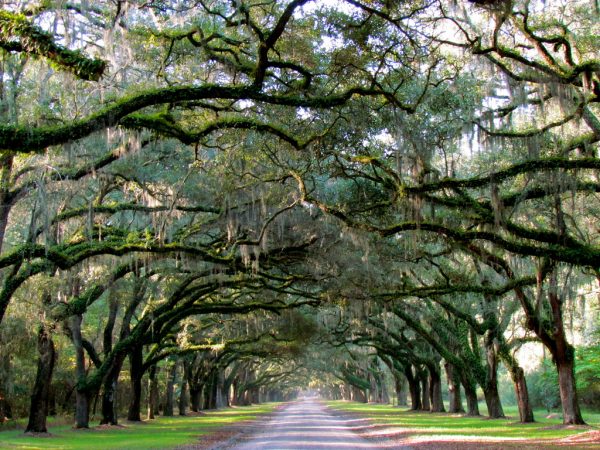 This plantation site includes a gorgeous path lined with moss-covered oak trees that leads to a beautiful colonial estate, and also the oldest standing building in the entire city. "This path is an Instagram influencer's dream. The trees provide a canopy over the path, and it looks like it came straight out of a Nicholas Sparks movie," junior at Savannah College of Art and Design Megan Sharpe said. The trail leads to the ruins, the marsh and all around the grounds, providing several spots for breathtaking photo backgrounds.
7 P.M. Browse City Market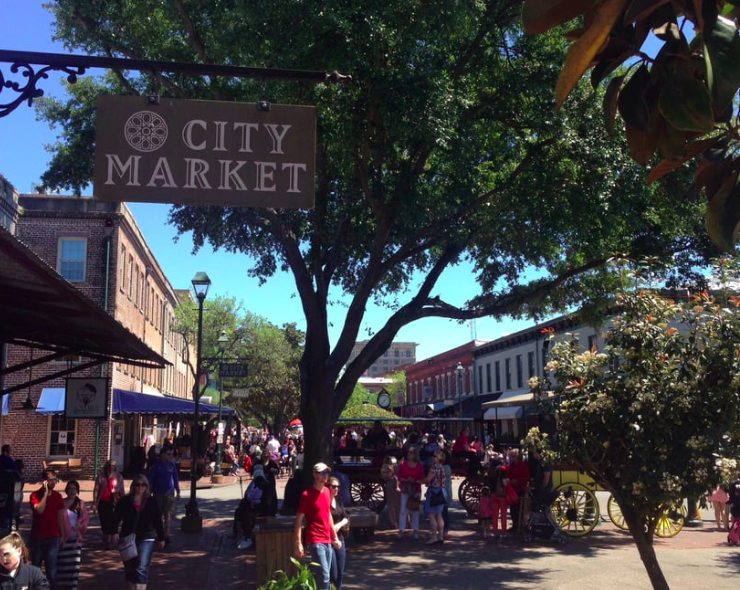 Explore City Market, four blocks of outdoor shopping, dining and art, and learn about the local culture of downtown Savannah. This area is why Savannah is known as a party town when the sun goes down. If you're lucky, you can listen to street musicians while hanging out at one of the nearby pubs. Relax, drink and enjoy the scenery.
8 P.M. Eat at B's Cracklin' BBQ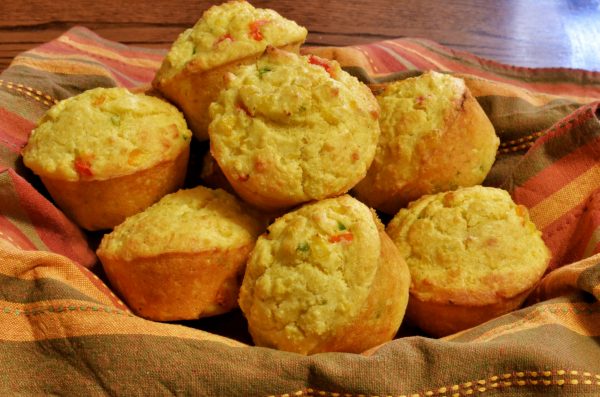 For a different, yet equally tasty, kind of Southern food, check out B's for the best barbecue in town. "They are known for their amazing ribs, and my favorite side is the cornbread-it just melts in your mouth," junior at Georgia Tech Alex Collier said. Their southern barbecue is known for being the best in Savannah, and you might be tempted to spend the rest of your night here.
9 P.M. Catch a Show at the Savannah Theatre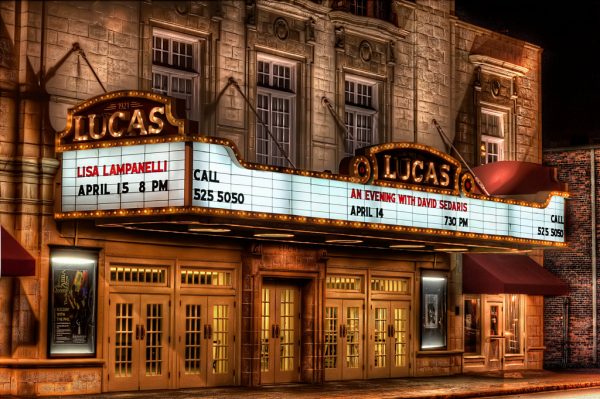 Hit up the oldest operating theatre in the U.S., where a few scenes from the critically acclaimed movie, Forrest Gump, were shot, and watch one of the many shows they perform–you never know which one you're gonna get. This theatre has added to the unique nightlife of Savannah's historic district. If you love cinema, this is the place for you.
10 P.M. Visit Leopold's Homemade Ice Cream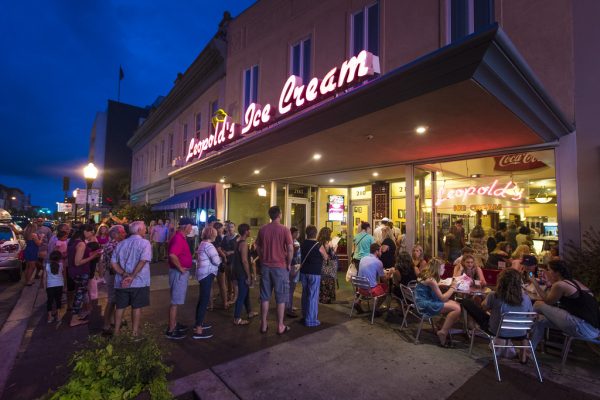 After eating your body weight in barbecue, the best thing to do is grab ice cream at Leopold's. Opened in 1919 by Hollywood producer Stratton Leopold, this shop looks like it came straight out of an old–fashioned movie, delicious milkshakes included. While there's usually a line out the door, this dessert is well-worth the wait. Enjoy one of many unique flavors, like Mint Chip or Tutti Fruiti, made from recipes passed down for years.
11 P.M. Go on a Ghost Tour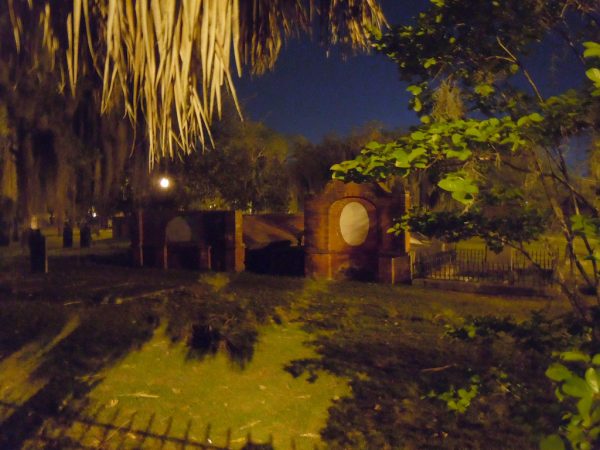 If you're into Supernatural, you have to try the Ghost Tours. They pick you up in a real hearse and drive you around the city, explaining the haunted history along the way. You'll hear about cold-blooded murders to yellow fever epidemics to slave cemeteries, and it's a spooky experience you'll never forget, especially when you're trying to sleep at night.
12 A.M. Enjoy a Late-Night Snack at Lulu's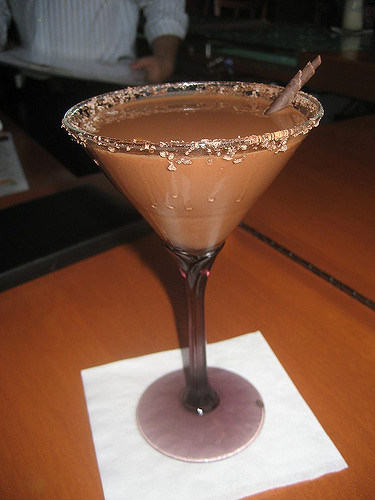 If you have any room after all that southern cookin', treat your taste buds to the delicious desserts served at Lulu's Chocolate Bar. "The peanut butter pie is unbelievably good, and I always order the Milky Way martini. I'm not ashamed to say that I go here almost once a week," student at The Savannah College of Art and Design Mariah McMann said. Chocolate lovers, Lulu's has every type of sweet treat you can imagine and so much more, so don't skimp on the sugar.
1 A.M. Chill at the Peregrin Rooftop Bar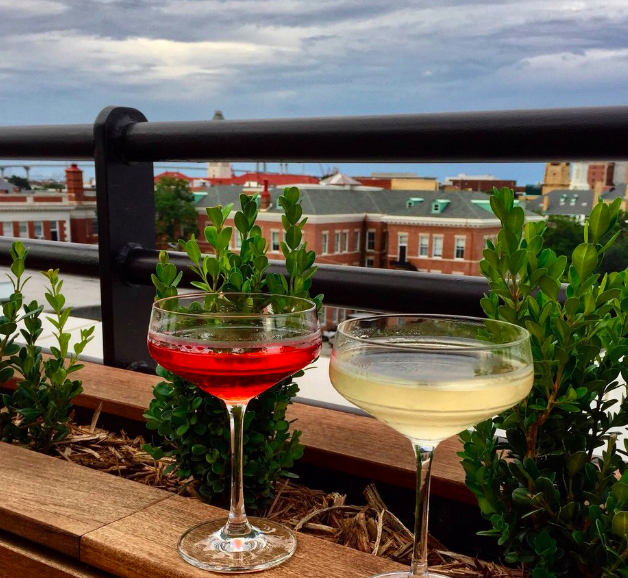 The perfect place for a midnight hang, Peregrin offers premium cocktails and fine wines that will have you experiencing the height of luxury. You can view the exquisite cityscape, relax on the sofas and play lawn games like corn hole and foosball. "It's the type of place you go to ponder your life and discuss deep, cultural issues," senior at Georgia Southern Daphne Lowry said. There truly is no place like it in the city, and you'll feel so modern and sophisticated by the time you leave.
2 A.M. Sing your Heart Out at Savannah Smiles Piano Saloon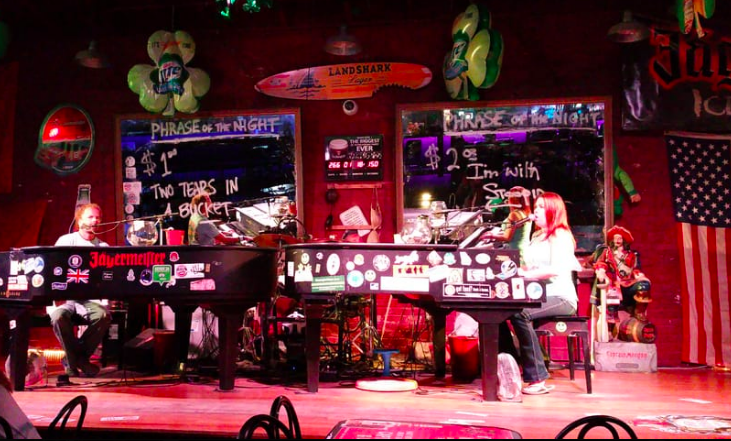 Just a few steps from River Street, this piano bar has been entertaining both locals and visitors for almost two decades. "The best part about this piano bar is that the audience can request the songs, and you can pick any song you like. That way, you can sing and dance to any song you like," senior at Georgia Southern Haley Todd said. From jazz to rap to country, the musicians can play anything the audience requests.
3 A.M. Stargaze at Morrell Park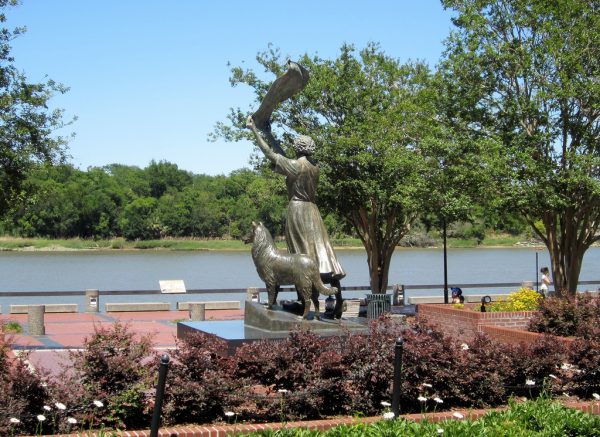 The only park that's located right on the Savannah River, this makes the perfect spot to lay in the grass and look up at the stars or watch the river flow. Take advantage of the open sky and lack of city lights to gaze at the millions of stars that coat the southern sky. This park also has a claim to fame–it holds the cauldron statue that was lit for the Olympic yachting events in 1996.
4 A.M. People Watch at Ellis Square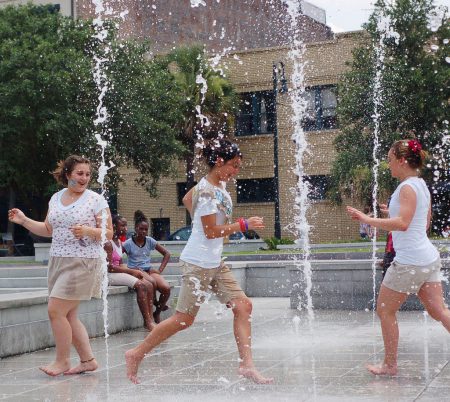 This area is one of the busiest public spots in the city during the day, but at night you can still see handfuls of people walking around. Its surroundings include City Hall, the riverfront, City Market and the Telfair Museums, so tourists and locals alike always pass through. You can play a life–sized game of chess or play around in the splash pad area. This space has tons of benches and it's always bustling, which makes it a prime people-watching spot.
5 A.M. Watch the Sunrise on Little Tybee Island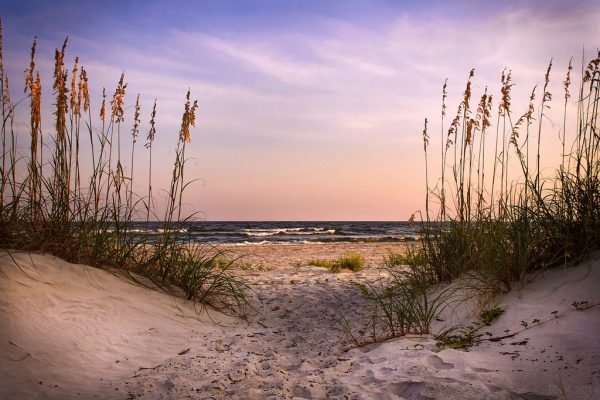 Take a boat out to Little Tybee Island, one of Georgia's virtually untouched gems. Bring a picnic and watch the sun rise over the glimmering water, taking in the surrounding nature. Bring your binoculars, too. You may even see a variety of birds; bald eagles, herons and storks are the most common to see roaming around the island.