Finding access to vegetarian-friendly foods in college can be a major challenge, especially if you don't want to end up eating salad for every meal. That's why it's important to plan ahead and find a school that not only meets your academic needs, but one that also suits your lifestyle. Whether you are a high school student weighing your college options, or a college student looking to transfer, when following a vegetarian/vegan diet, it's a good idea to consider which college campuses offer animal-friendly foods.
1. University of California San Diego
We have to applaud the University of California San Diego for its notable efforts in accommodating its vegetarian/vegan student population. While many campus dining halls simply integrate a small vegan or vegetarian section into their regular dining facilities, the UC San Diego went an extra step by adopting an all-new vegetarian/vegan eatery, "Roots." According to the university's dining hall website, Roots provides students with "a delicious variety of hearty entrees, sides, snacks or smoothies."
2. Wesleyan University

After Wesleyan won PETA's award for being the "Most Vegan-Friendly" small college in 2012, we were instantly curious about this vegetarian/vegan-friendly campus. Located in Middletown, Connecticut, Wesleyan University prides itself on providing its students with high quality foods and works to meet the individual dietary needs of students and staff. According to Peta's praise of the small school's dining services, Wesleyan's chefs "specialize in vegan desserts," and offer "innovative entrées, including vegan fettuccini Alfredo, Aloo gobi and Mongolian seitan with wild rice salad and cranberries." We're hungry just thinking about it!
3. Cornell University
Cornell University makes our list at #3 for several reasons. Not only does the campus offer vegetarian-friendly hotspots, such as the Va-Va Vegan Bar in the Keeton House, but the campus as a whole seems to be pro-vegetarian and healthy living. Located in Ithaca, NY – a mecca for alternative, healthy living – the Cornell campus is the site for One World Café, which exclusively serves a vegan/vegetarian menu. In addition to these delicious vegetarian eateries, Cornell also employs Dr. T. Collin Campbell, who is well-known for being an advocate of low-fat, whole foods and a vegan-based diet.
4. University of Illinois (Champaign-Urbana)
As a student at the University of Illinois, I have to brag a little about my school's commendable vegetarian/vegan cuisine. Scoring #6 on Peta's "Most Vegan-Friendly Awards," the University of Illinois has made major strides in the past few years to incorporate animal-friendly foods into its meal plans. From the well-prepared meals offered at the Ikenberry Commons "Soy-Tainly" spot, to the delicious veggie/tofu stir-fry available at the Pennsylvania Avenue Residence Hall's "Mongolian Work Station," the biggest challenge vegetarian students face is deciding where to grab a bite!
5. Oberlin College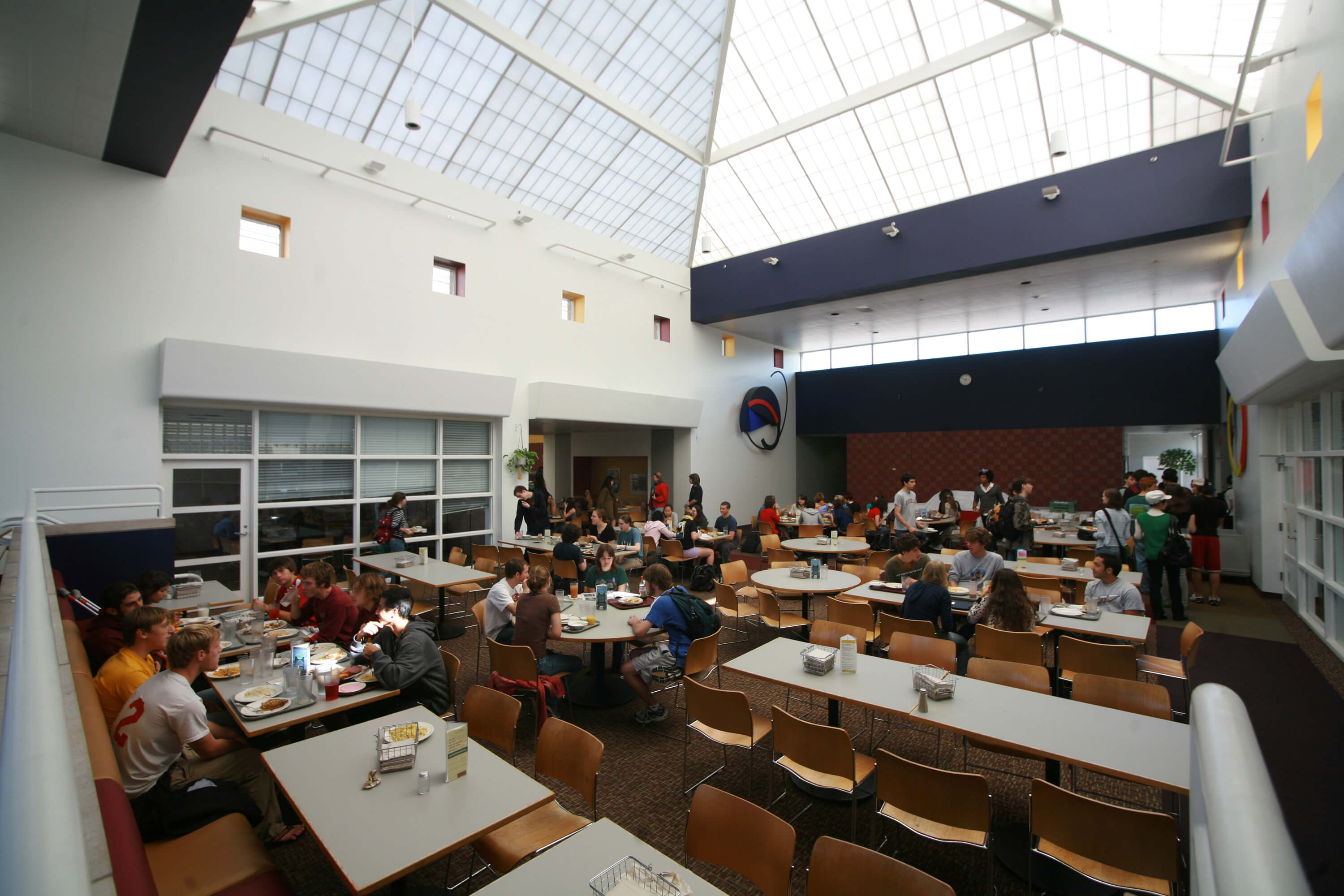 After perusing Oberlin College's dining services homepage, prospective students will be surprised to find a wide variety of vegan options. Their extensive vegetarian food guide informs students of what is included on their vegan menu; from vegan muffins, to vegan pizza upon request and a vegan grill, students can choose from a wide variety of veggie cuisine, and avoid becoming bored with their diets.
6. University of California, Los Angeles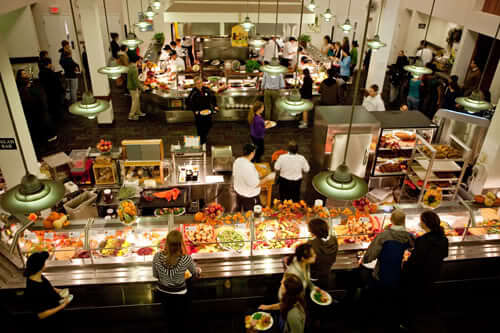 UCLA often gets a bad rep for being located in a seemingly superficial and fad-diet focused city, but the university has made an impressive amount of progress toward providing plenty of food options to its vegetarian student population. In addition to offering several vegan/vegetarian entrées in its "Residential Restaurants," UCLA also provides "Quick-Service Restaurants," where students can pick up smoothies, salads, spicy tofu eggplant stir-fry, and pizza. UCLA students can also seek out and connect with students who have similar dietary restrictions by joining
All About Veganism
, a student group designed to provide support to fellow vegan students. What could be better?
7. Northwestern University
Northwestern is another college known for its outstanding accommodation of the vegetarian/vegan lifestyle. According to an article written on the Northwestern University website, a 2012 Peta assessment reported that between 35 and 55 percent of Northwestern's students chose a vegetarian or vegan entrée every day. In addition to this impressive statistic, many NU students also support the Meatless Monday movement. As stated in a Medill Reports article from 2011, Meatless Monday conveys the message that everyone should give up meat at least one day out of the week for both health and environmental reasons.
8. University of Florida
The University of Florida throws a yearly party – "VegFest"—to educate on and promote cruelty-free eating; and what better way to show your veggie support? This year the 8th annual central Florida Veg Fest will be happening in October and will feature an array of student-run food preparation demonstrations, musical performances, and educational speakers. The University of Florida also has a Meatless Monday program and plenty of veg-friendly food options on their menu.
9. Bastyr University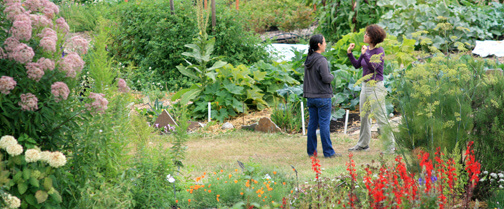 Kudos to Bastyr University for topping the US News online list of the "Colleges Catering to Vegetarians!" Located in Kenmore, Washington, the US News write-up praised Bastyr for the majority of their cuisine being vegetarian-friendly and for listing the ingredients used in each dish, so that students know what they are eating. In addition to being honored by US News online, Bastyr has also been recognized for their nutrition know-how in The Seattle Times and Evergreen Monthly. And Bastyr's dining services use fresh ingredients that are harvested from the University's organic herb and vegetable garden.
10. University of North Texas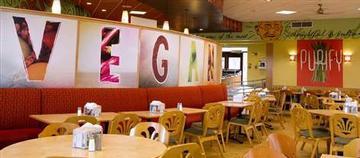 UNT's dining hall homepage screams veggie-friendly; from the bright green background-color to the Menu Nutrition Info boasting, "UNT Dining takes nutrition seriously!" and "From breakfast to late night, there is something for every diet." This veg-friendly campus proved its concern for being nutritionally aware when it opened the nation's first all-vegan dining hall, called Mean Greens. According to Peta's 2012 "Vegan-Friendly College Contest," UNT students can feast on vegetarian sushi, vegan pancakes, vegan soft-serve ice cream and more! What's not to love?